Teodoru Badiu is an illustrator, character designer and 3D artist who lives in Vienna, Austria. He works with different kinds of media, from 3D to photography and vector to traditional drawing collage or mixed media in order to bring his visions to life. The method of combining all those elements helped him develop a unique graphic style with a colorful and bright color palette, but with slightly dark messages. His 3D characters and creature designs have evolved out in the same manner.
Compare prices for graphic design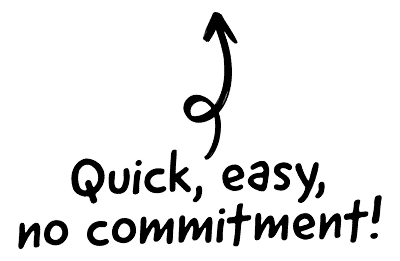 I work with all kind of clients, from private person to big companies or agencies. If the commission is fitting my style and my way of work I will go for it. I mostly create 3D character design and illustrations and for example recently I had the privilege to collaborate and work for DreamWorks Animation, Silvergate Media, Macy's New York, Chameleon Pens and some other companies.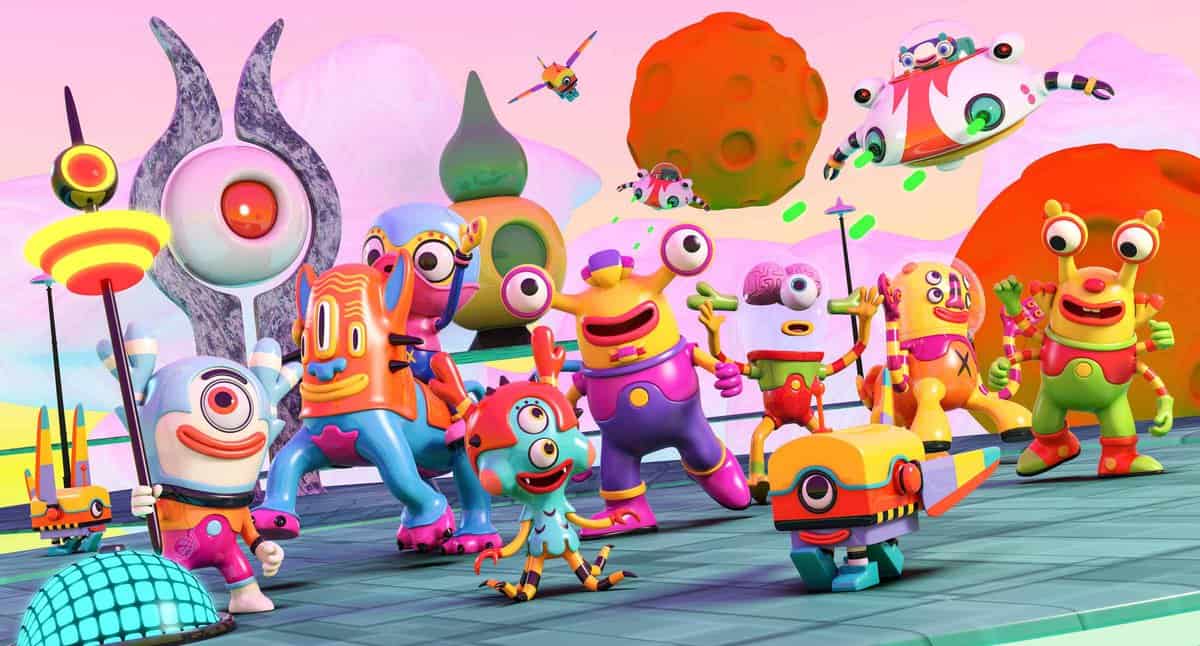 The CRM platform to grow your business
Great for entrepreneurs
Powerful data analytics
Manage sales and data

Seamlessly connect data, teams, and customers
Cutting-edge marketing
Ideal for teams or solo use
Measure sales conversions

Powerful web builder and advanced business tools
Great for startups
Powerful web page builder
E-commerce available

Supercharged content planning
Great for marketing
Better than lists or sheets
Manage social media

Create a new website in 10 minutes. Easy.
Launch your website fast
Powerful data intuitive
No coding skills needed
I have done freelance work for the last 20 years beside my day job and I finally made the switch to full time freelancing last year. It all started in 1995 when I went to the Peoples Art School in Vienna. My illustrator and character designer life started with surreal photo manipulation work that I created using Photoshop and digital photographs that I shoot using my digital cameras.
Apocryph.net and the work displayed on the website was the actual beginning of my career and it was at the end of the 90`s. I have created that kind of work for five or six years until I have setup Theodoru.com and begun to focus on character design and 3D illustrations.
It took me one or two years until I was ready and able to translate my imaginary worlds and character to 3D. But I did succeeded and I create 3D based illustrations since then.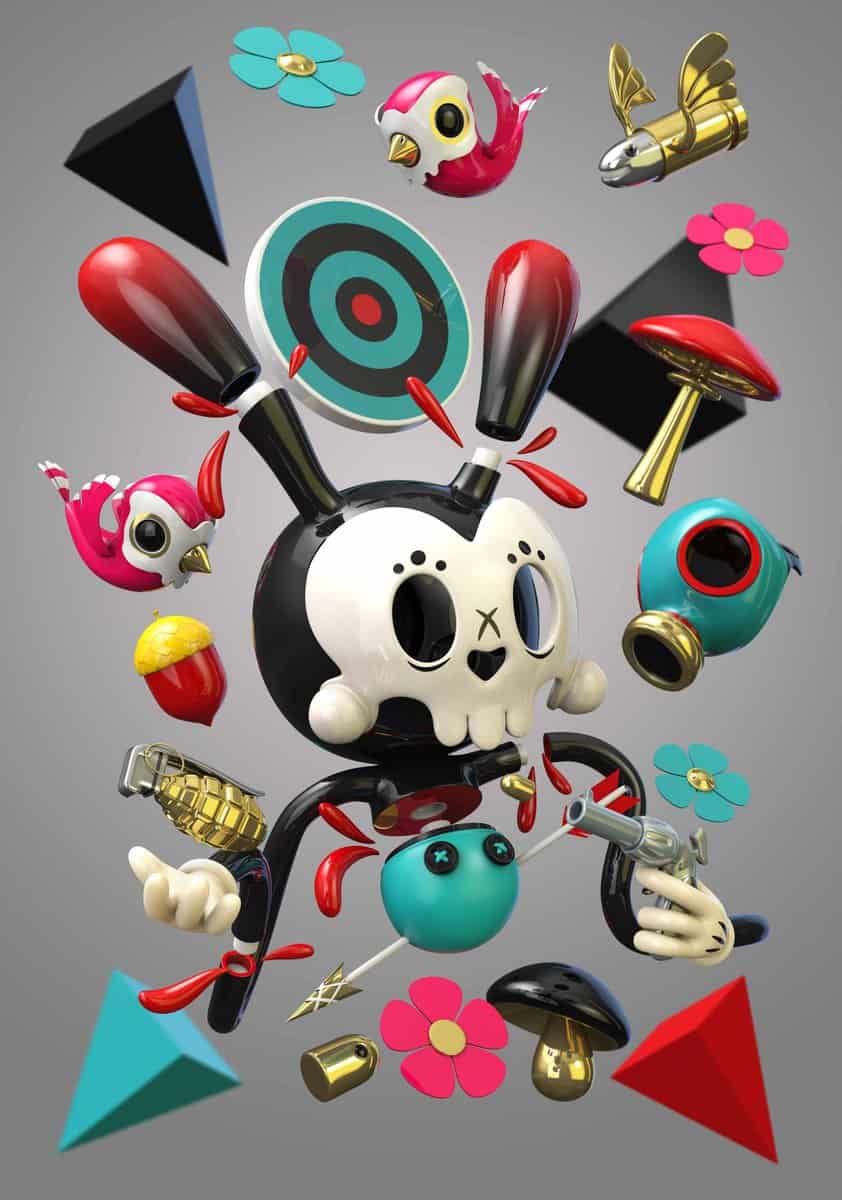 One of the most important lessons that I have learned is that being good at something like 3D character design and illustrations in my case is not enough. You need also to be a good business person and to actively promote your work on all the platforms that are available. Creating personal work and spreading it out is another important part of an artist carrier.
I am still learning a lot on daily base and the learning will never stop.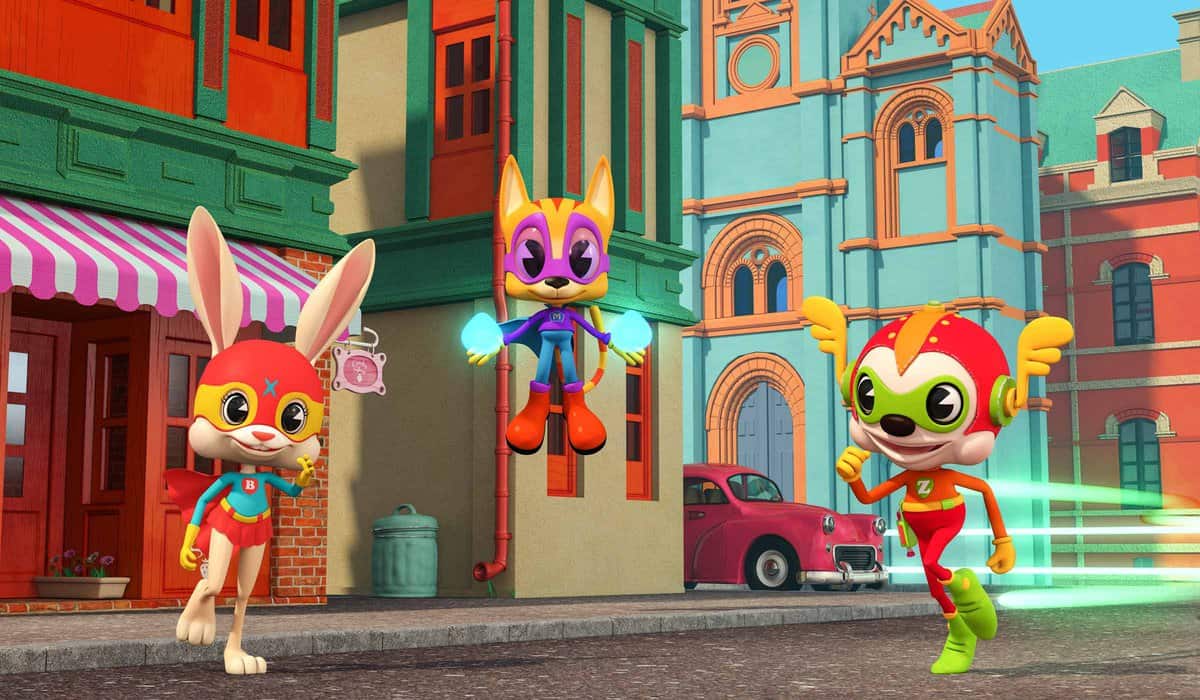 Most of the time if the client has no drawing or sketches or if the brief is not specific enough I start with a drawing or with a quick sketch to catch the main idea of a character.
Then sketch based idea will be taken afterwards into the 3D software to be modelled, posed, textured and rendered. First as standalone characters to get them approved. As soon all the characters that I need for an illustration are approved and ready to go, I will put them together in specific poses, I create props if needed and eventually I will create an own world around the characters that could also be populated by some other characters that would fit in that world if needed.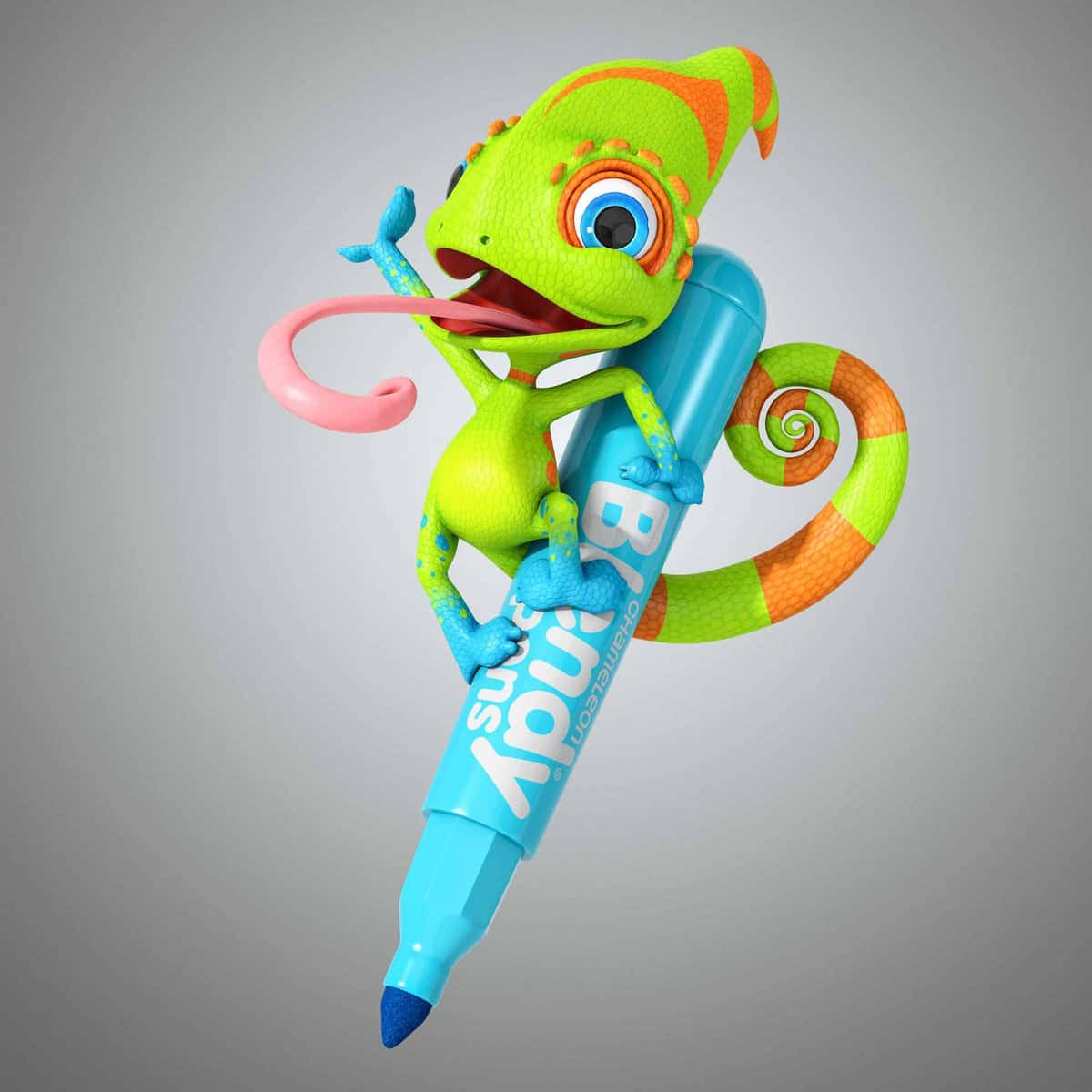 My equipment is nothing fancy at all. Pen, ink and paper for my drawings. Two PC's with a good graphic card and a lot of RAM and the software that I need. Nowadays I use The Foundry, Modo software for all my 3D work.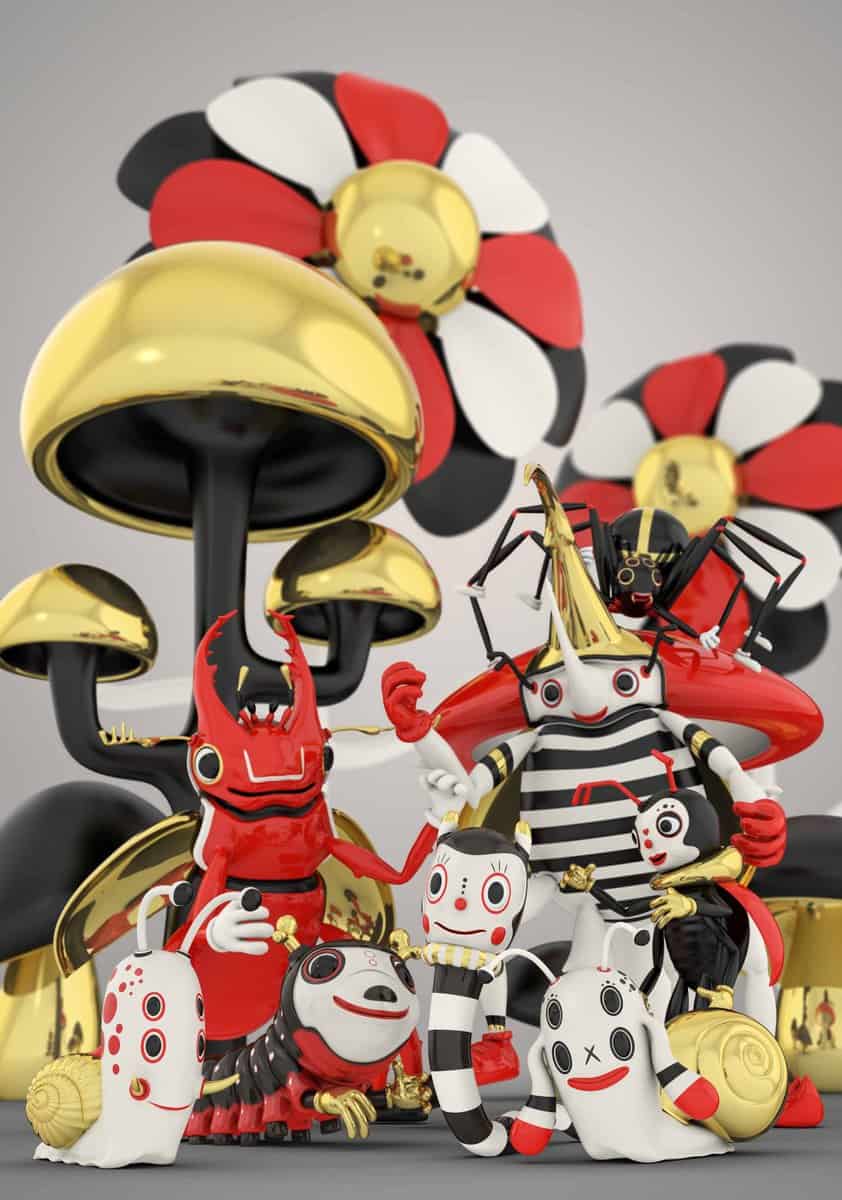 I have an own small studio ant home and I work alone. Usually I start my day drawing some character ideas and that happens mostly each morning during my coffee time. What comes next is just taking that idea or the commission sketches and start to translate the 2D drawing into a 3D model using Modo. Another important creative part for me is the textures creation and the creation of the colour palette for the characters.I always try to create a kind of colour based relation between the characters and the world they may belong to.
If I work only on one cartoon character I will need about 2-3 day for modelling, texturing and rendering. If the character is complex it could take a few days more. Most of the time my working day begins around 7 am and I try not to wok longer than 10 hours a day.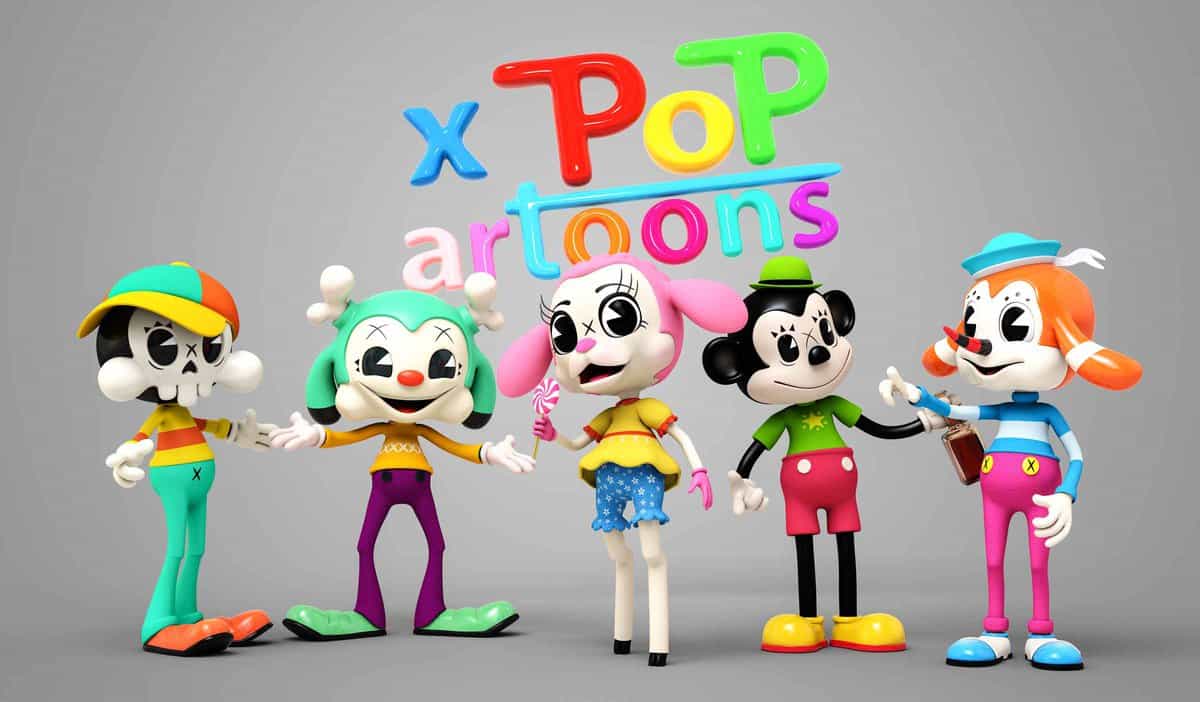 Keep working and believe in yourself. Do your thing even if peoples around you may think that you are crazy. Let your imagination free, don't be the slave of logic forget about all the "this is not possible" or "but this can't be" that you will hear around you. In fantasy and imagination there are no rules and is there are, break the rules and be free.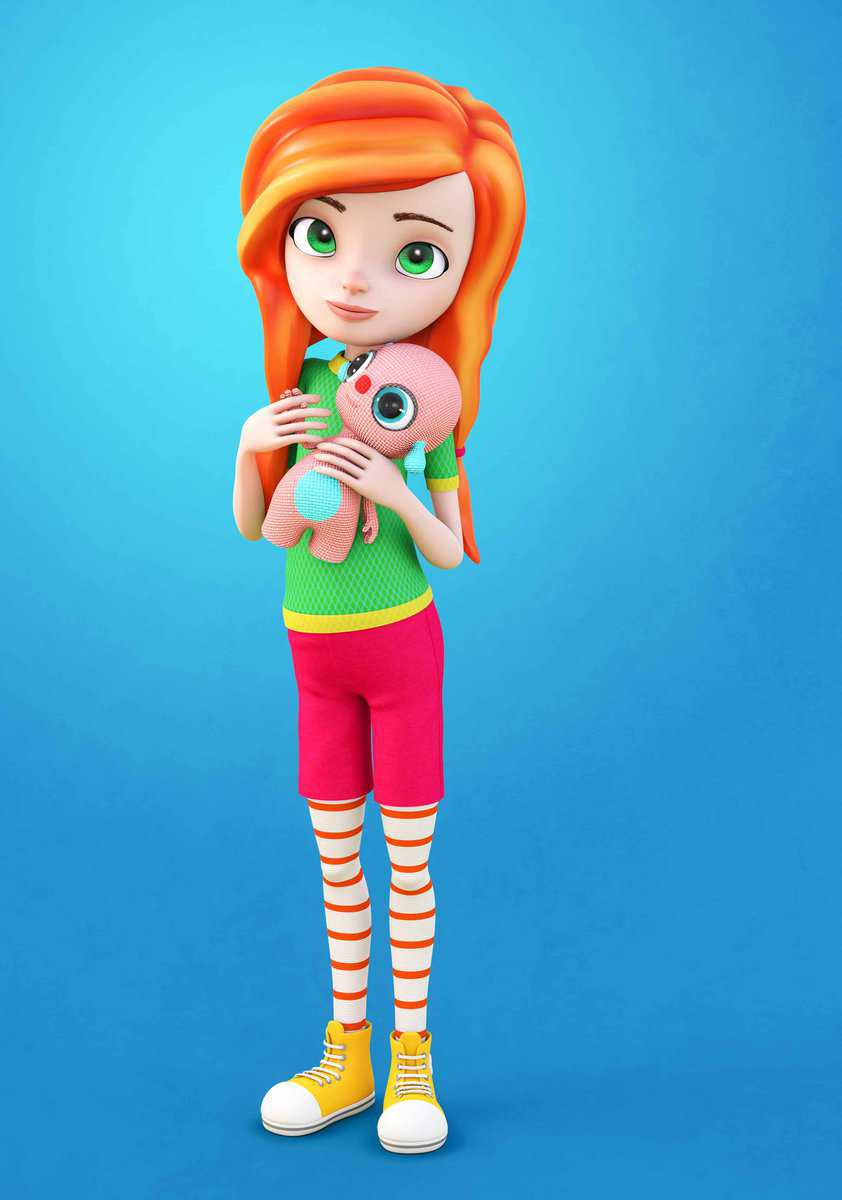 At this point I plan to make my 3D Popartoons characters popular and also want to try to spend more time creating editorial and illustrational style of 3D work.
There is also a dream about some animations features, based on my ideas and characters and last but not least to keep staying healthy and to be able to created new stuff as long as possible.
Learn more about Teodoru on his website.