A self-taught artist and illustrator, Cecile Vidican grew up in France and now lives in Princeton, NJ. She draws and paints in a variety of styles, both digitally and with pencil, pen and watercolour, finding inspiration in the Art Nouveau movement and in the Eastern European animation that was popular during her childhood.
Compare prices for graphic design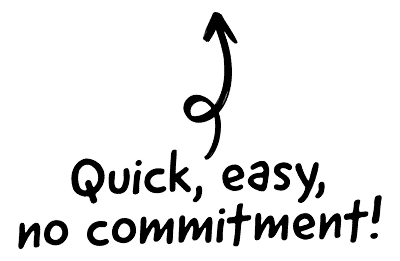 I've been drawing and painting for as long as I can remember. I started teaching at the high school and university levels because it was a more dependable career. But little by little, I've been spending more time creating art and establishing myself as an artist. Teaching has gradually become a secondary source of income, while developing and promoting my work have come to the forefront.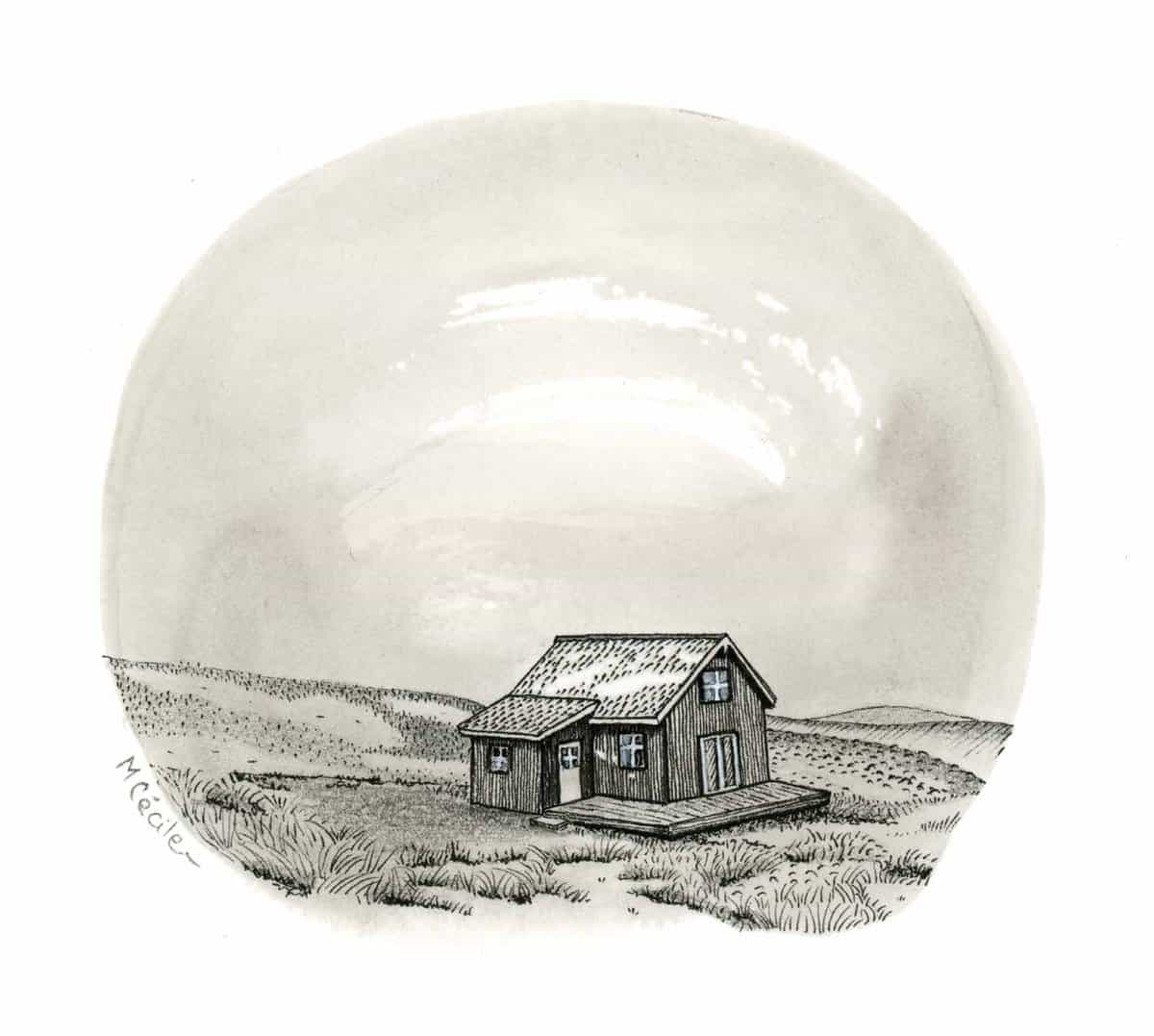 The CRM platform to grow your business
Great for entrepreneurs
Powerful data analytics
Manage sales and data

Seamlessly connect data, teams, and customers
Cutting-edge marketing
Ideal for teams or solo use
Measure sales conversions

Powerful web builder and advanced business tools
Great for startups
Powerful web page builder
E-commerce available

Supercharged content planning
Great for marketing
Better than lists or sheets
Manage social media

Create a new website in 10 minutes. Easy.
Launch your website fast
Powerful data intuitive
No coding skills needed
I live close to Princeton, New Jersey (US), about an hour from Philadelphia and New York City. We're lucky enough to have a vibrant art scene in the region, and a supportive and art-friendly public. I sell original artwork and limited edition prints through private commissions, at exhibitions and through my website. I also create logos and surface design elements for small businesses in the area.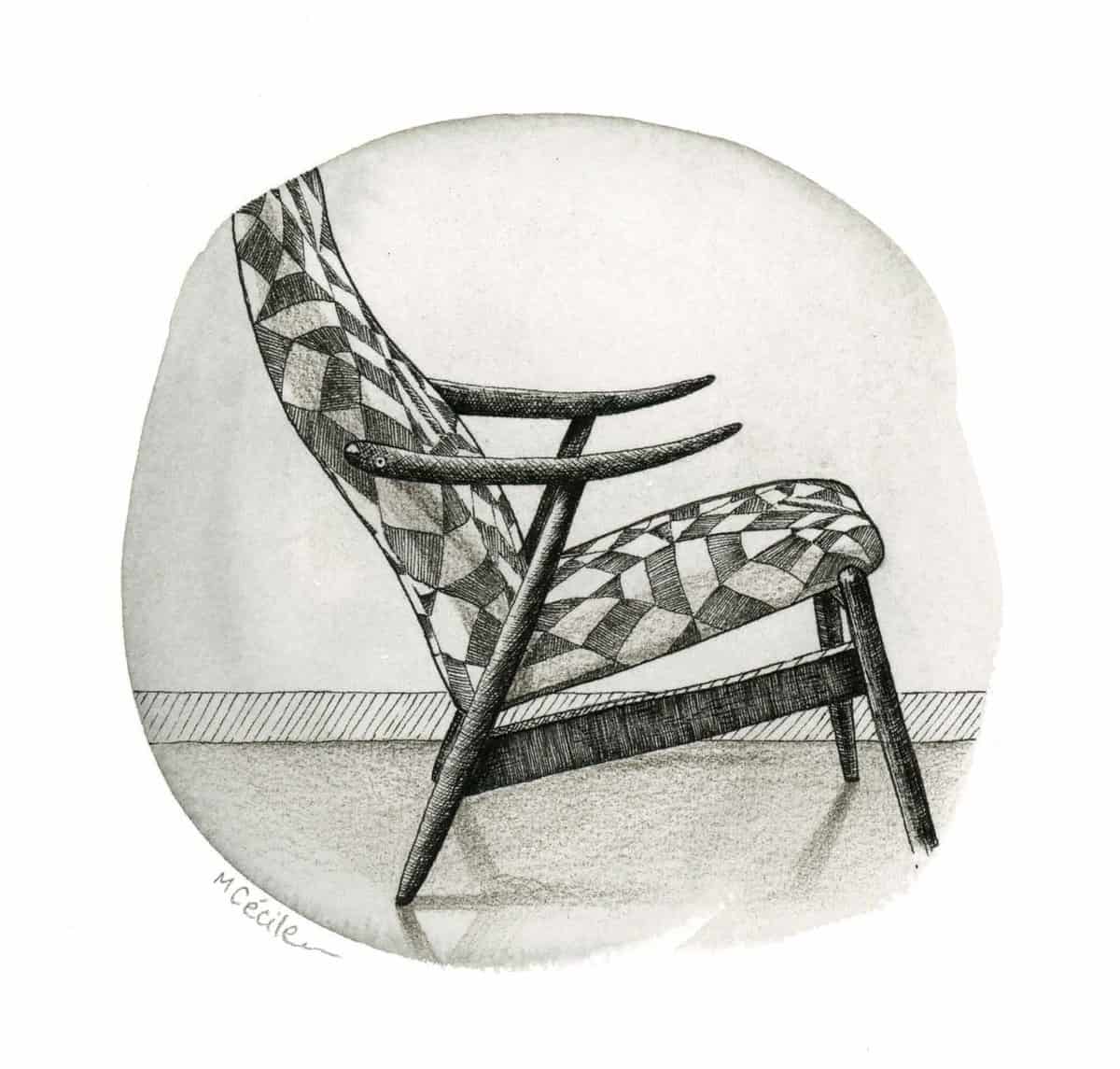 My biggest motivators are my family, and in particular my husband and brother (London-based photographer Nicholas Goodden). They persuaded me to take the step towards illustrating full-time, and they have supported me along the way.
I am inspired by other incredibly talented artists and illustrators. It's always encouraging to see self-taught artists like me successfully creating distinctive and exciting work for a living.
Having travelled a lot, I find inspiration in different cultures, through food, architecture, and indigenous art and patterns. I also turn to nature and its organic forms to spark my imagination.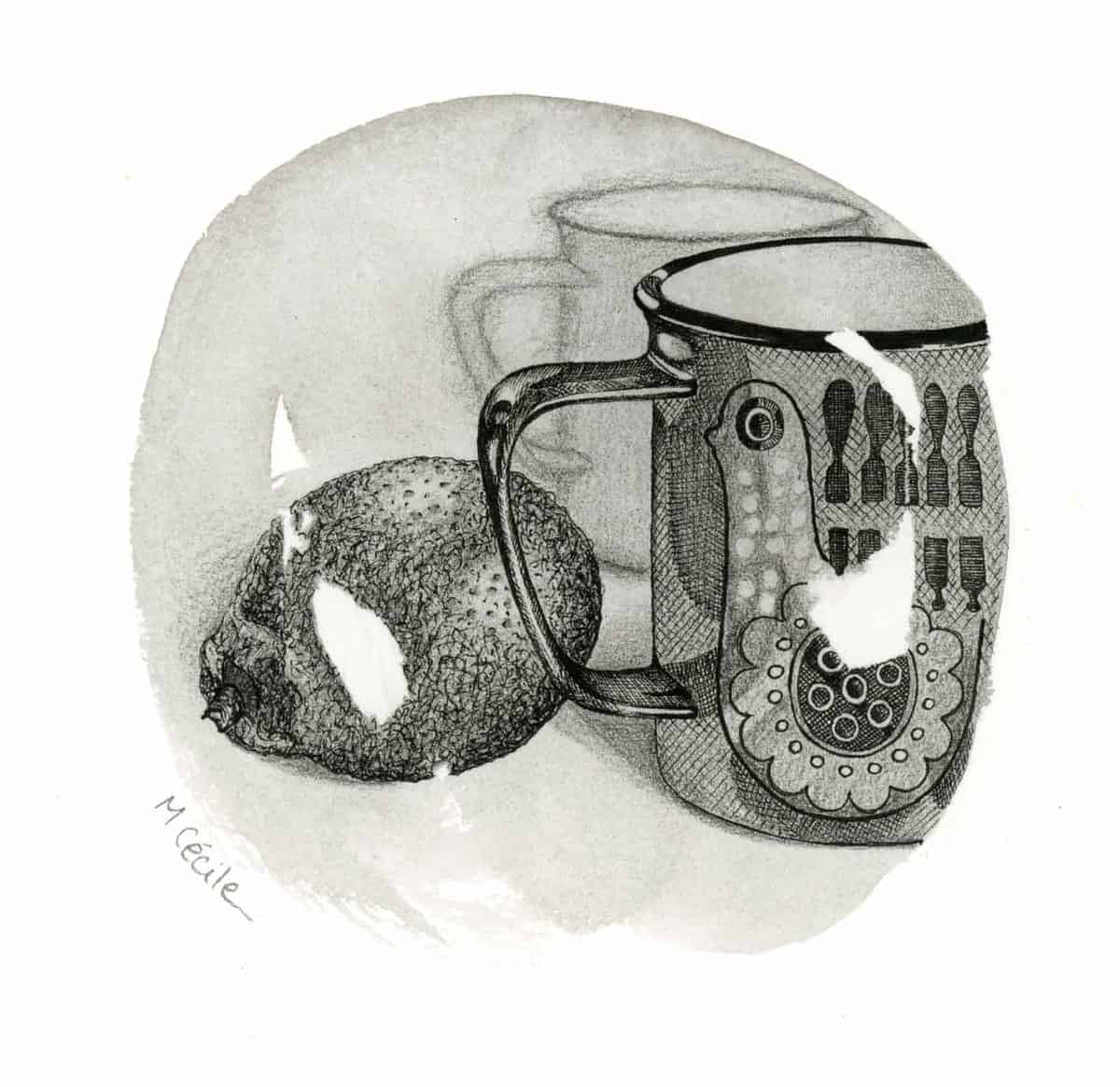 Sometimes I doodle in a sketchbook, just to loosen my hand and conceptualize what's going through my mind. On a good day, a specific pattern, idea or detail will jump off the page and I then work on that to see if it can fulfill the brief or (for personal work) if I fancy it.
But more often, I like to browse for visual inspiration before I start drawing, not necessarily on the topic that I'm pursuing. I sometimes go down the Pinterest rabbit hole, and this often leads to an a-ha moment. For my latest pen and ink series Snapshots for instance, I was looking for household objects from the past that would evoke strong memories for the viewer. I browsed through objects as far back as the 1800s, but kept coming back to the simple, clean lines of mid-century modern furniture and kitchenware.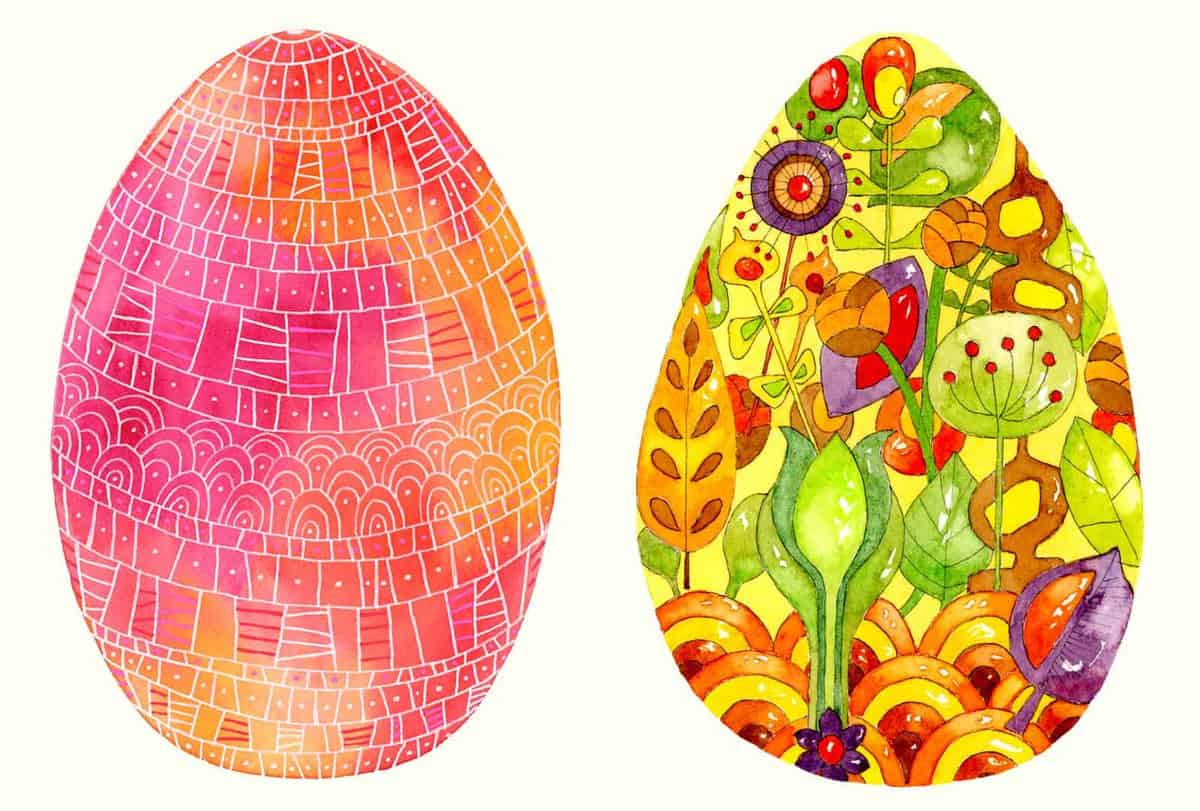 As far as process, I tend to either go right into the drawing with pen or paint, or to do a very light pencil sketch. This helps keep the look more spontaneous. However, when I'm creating digital images in Photoshop, I tend to go the other way. I rework my initial pencil lines, I try every possible color, background and texture variation. It's tempting with Photoshop, because you can just undo with one click; but the risk is to overwork the piece, and to spend too much time!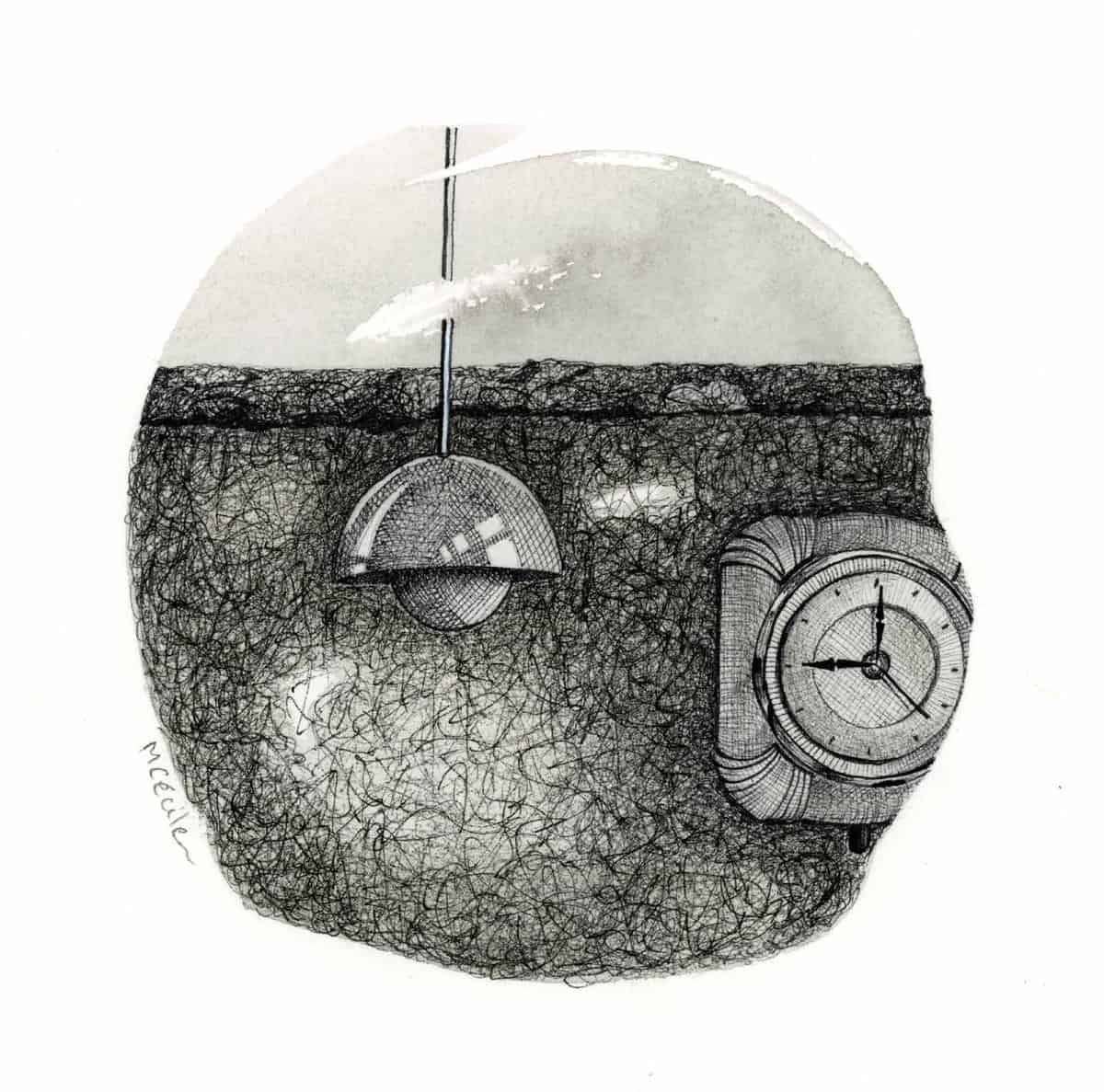 I work mostly in pen and ink or watercolour, and with Photoshop for digital images. For pen and ink, I love Sakura Pigma Microns because they are waterproof, archival, and easy to use. I have them in black and sepia, in all sizes. For more textured pieces, I use a Rotring Rapidograph pen with different nibs and a rechargeable cartridge. It's not as forgiving as the Microns, but it produces a different look. I work with black India ink, or colored Liquitex acrylic inks.
I own a set of 25 Winsor and Newton / Schmincke half-pan watercolours. I find that really good quality watercolours are essential, and well worth the price since they last for so long. I also use Dr. Ph. Martin's liquid watercolours: they are beautifully radiant, but work more like ink.
For pen and ink, I use any kind of good quality, smooth, heavy weight paper. I really like the Canson Fanboy illustration paper. And again, for watercolours, quality paper is essential. I use Sennelier and Arches (cold pressed), Lanaquarelle and Portofino (hot pressed). And I also love Twinrocker watercolour paper: it's handmade and has beautiful deckled edges.
I work alone, at home, in a tiny corner of my living room. I have a small desk, with great natural lighting, but I am a little cramped.
I start my day by reading and answering emails, completing any orders that have come in overnight, and reading up on the daily news. Because I can't have everything out in such a limited space, I tend to decide if it will be a painting / drawing day, or if I'll be working in Photoshop on my computer. I take a few breaks for lunch and tea, but otherwise work through the day, until I decide that maybe I should actually get my blood flowing through some kind of physical activity!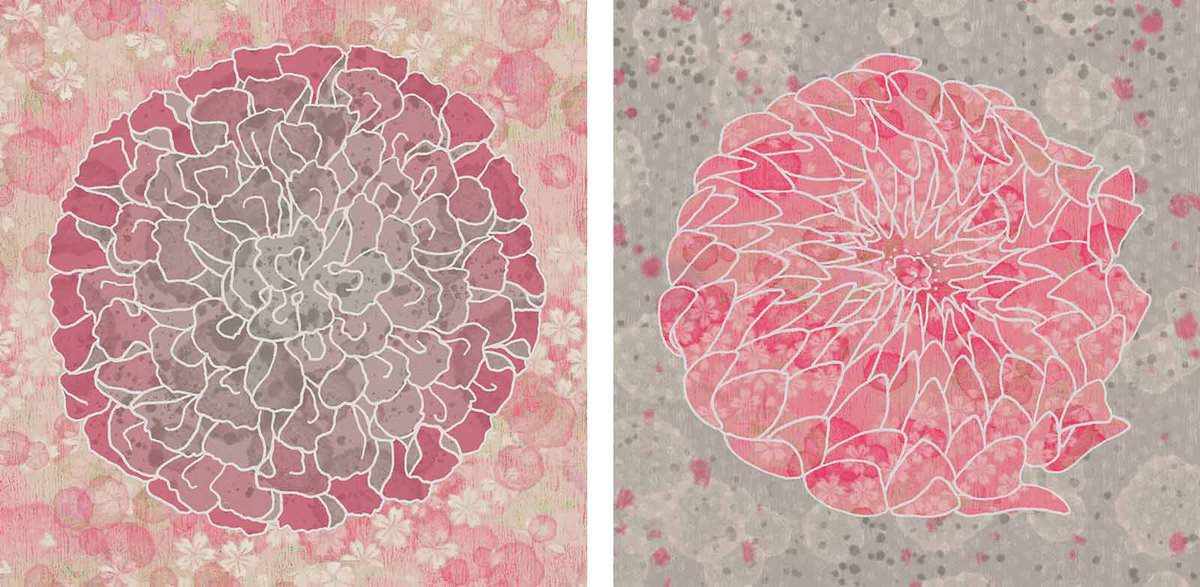 I love the actual creative process of course, but also that moment in the morning when I think: "Ah! I have the whole day in front of me to draw!" I also enjoy the flexibility of having my own schedule, and of working on what inspires me most of the time.
In the future I would like to stop teaching entirely, and to focus on my career as an artist and illustrator. Another goal is to create illustrations for product surface design, or to see my work in print. And I'd love to learn printmaking!
Learn more about Cecile on her website.