After spending 20 years in the printing business as a creative director and supporting his family, artist JT Thompson started back in the studio and in 2014 began showing locally in Columbus OH.  After four years building inventory, this progressed into a new body of work, the Labyrinth series.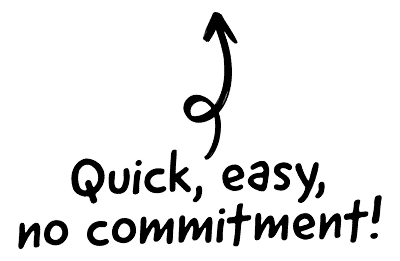 This series of paintings I am creating is to show that Life is like a labyrinth and is not linear. Life gives choices to choose from and some times these choices can be misleading and distorted.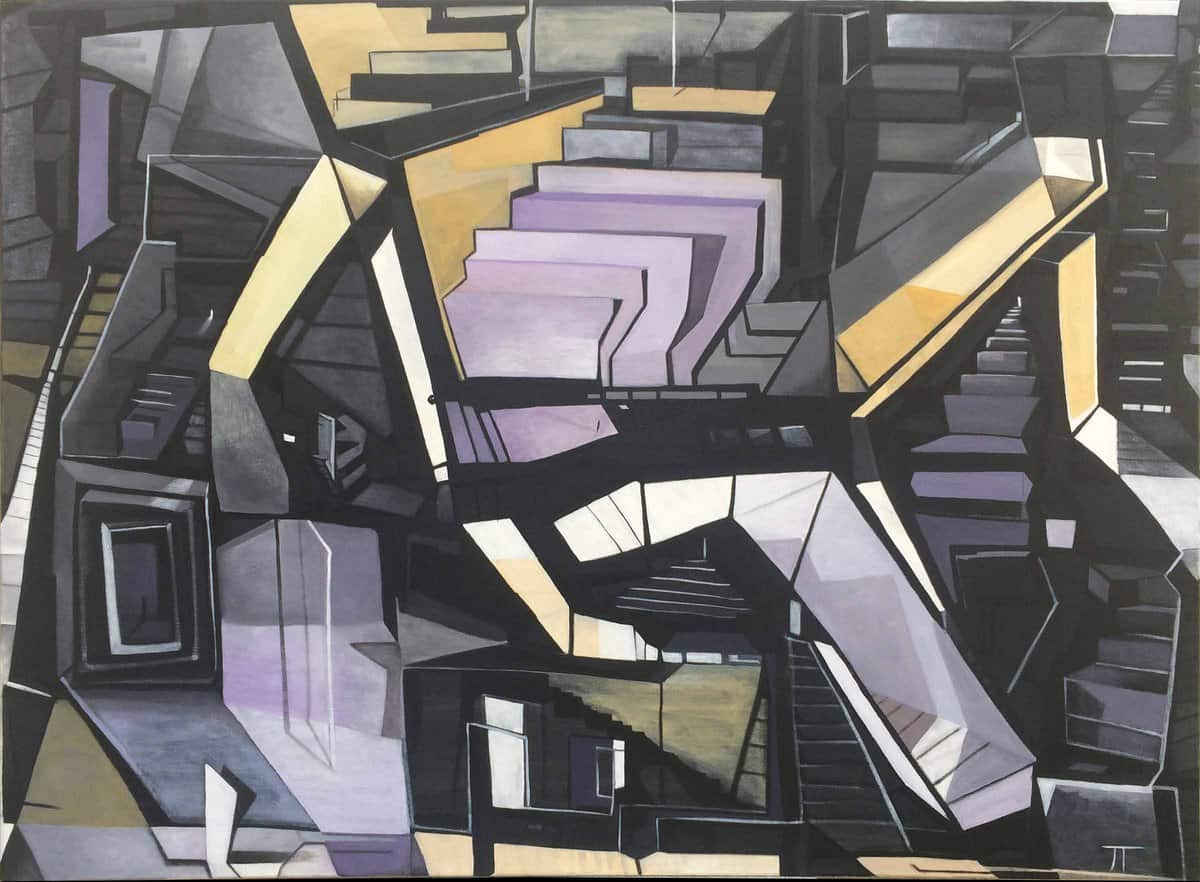 The CRM platform to grow your business
Great for entrepreneurs
Powerful data analytics
Manage sales and data

Seamlessly connect data, teams, and customers
Cutting-edge marketing
Ideal for teams or solo use
Measure sales conversions

Powerful web builder and advanced business tools
Great for startups
Powerful web page builder
E-commerce available

Supercharged content planning
Great for marketing
Better than lists or sheets
Manage social media

Create a new website in 10 minutes. Easy.
Launch your website fast
Powerful data intuitive
No coding skills needed
I am always learning. The hustle one must do i.e. making relationships with collectors, art brokers, galleries, social media. I am always learning in the studio as well from the process to the application of hue to canvas. Letting the canvas composition talk to me to better the composition. What hues to use in the spectrum per each canvas.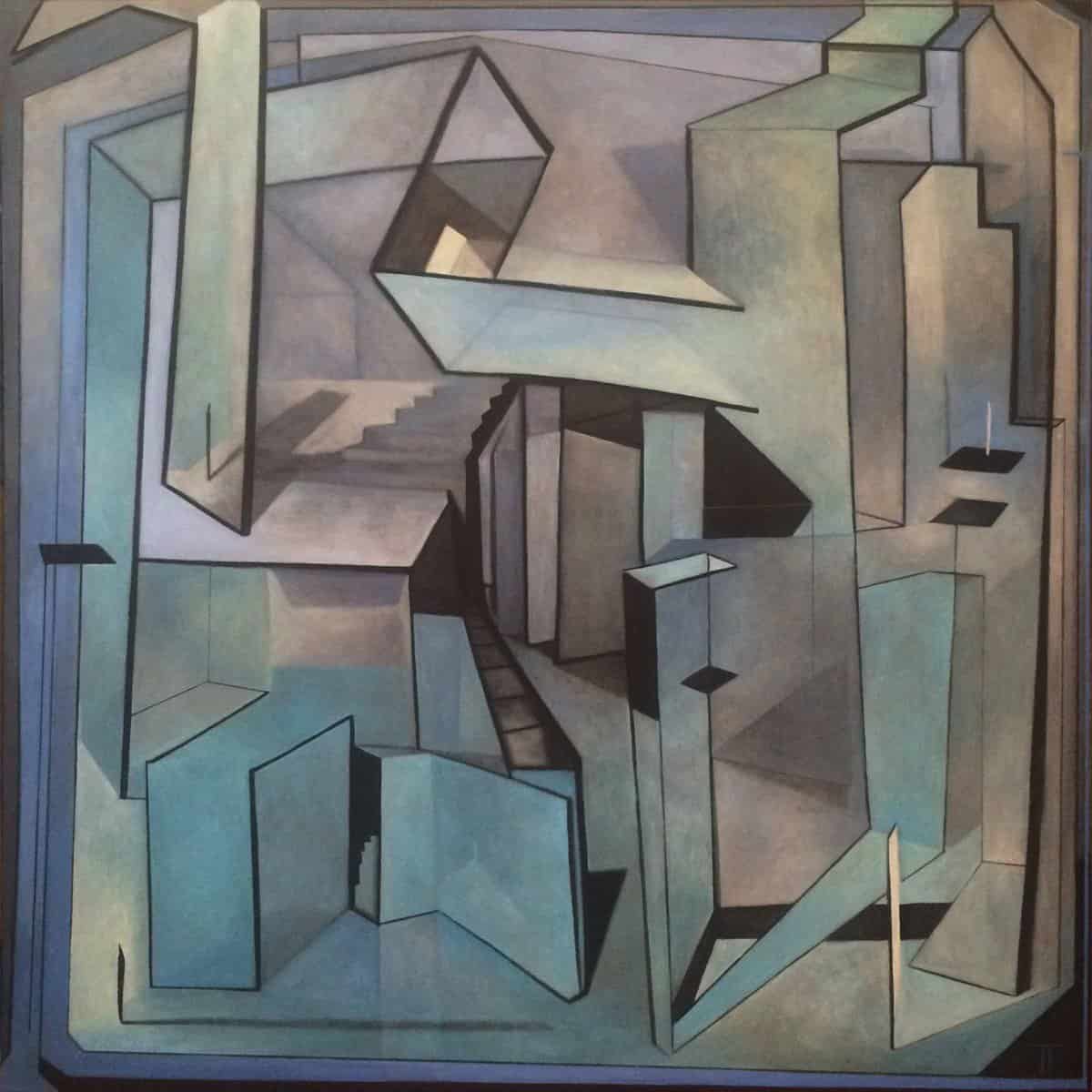 The process is a subconscious process or spontaneous. I envision the canvas as a billiard table. I want to push and pull the view through the composition like a cue ball. Once I have mapped out the movement I decide on the hue spectrum.
The process of hue is to build a tertiary hues and/or quaternary hues.
It is deeply satisfying watching a painting come to life.
Sometimes I start to see movement or start to see shadows or staircases just within the stain. If the stain gives you something to go by that's the start of my composition. Sometimes even in the raw canvas I start seeing the shapes of the composition. The process I go through building up and/or stripping it down depending on what I see in the drafting process.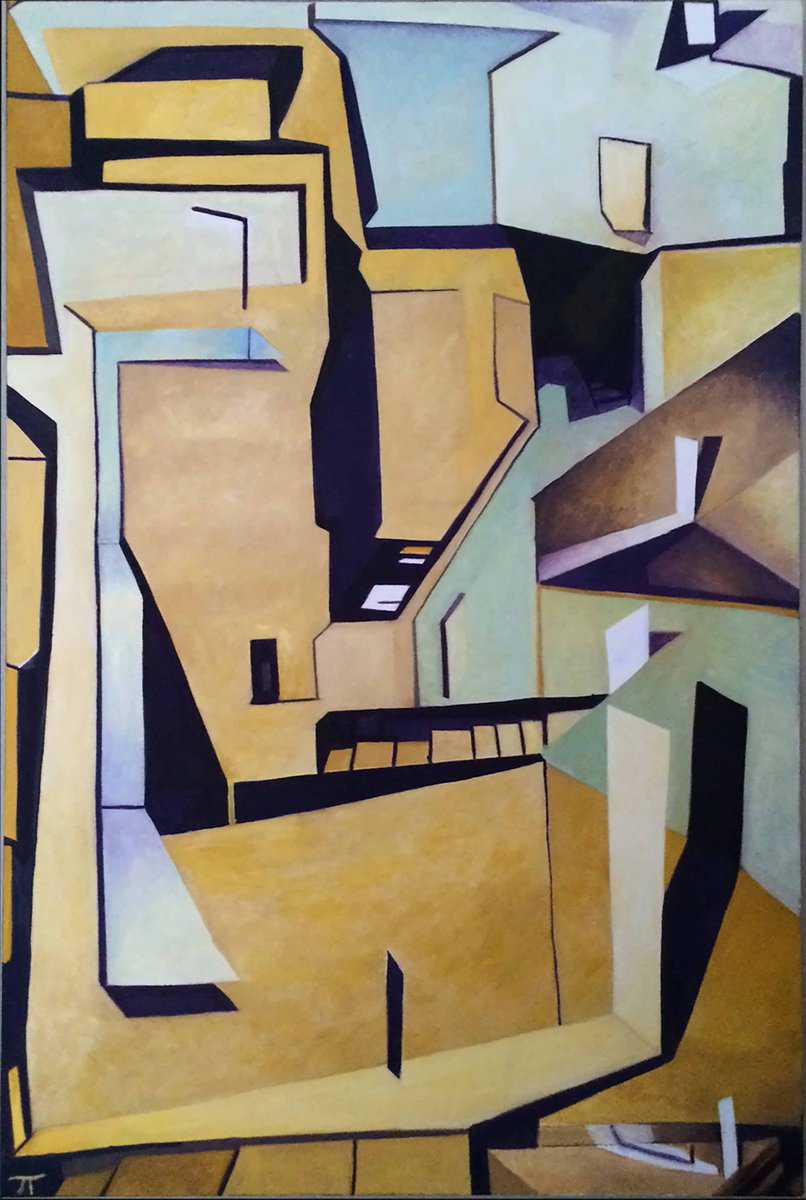 I work in a style I call Geometric Surrealism. I abstract and manipulate physical spaces to create a highly skewed vision of reality. For me, it is a metaphoric exploration of the mind's process of constructing an understanding of the world, as influenced by the psyche.
The inspiration comes from looking at everyday life and shadows and translating that to my canvases. Some of the things you'll see in my paintings are the off kilter by the use of xyz axis plus symbolism of place in time. Some deal more with flat shapes and movement. Some have a surreal atmosphere and misleading horizon lines. I will use color to move the eye through the composition and distort the space.
The materials are oil paints, a variety of brushes, and a straight edge to help with the line work.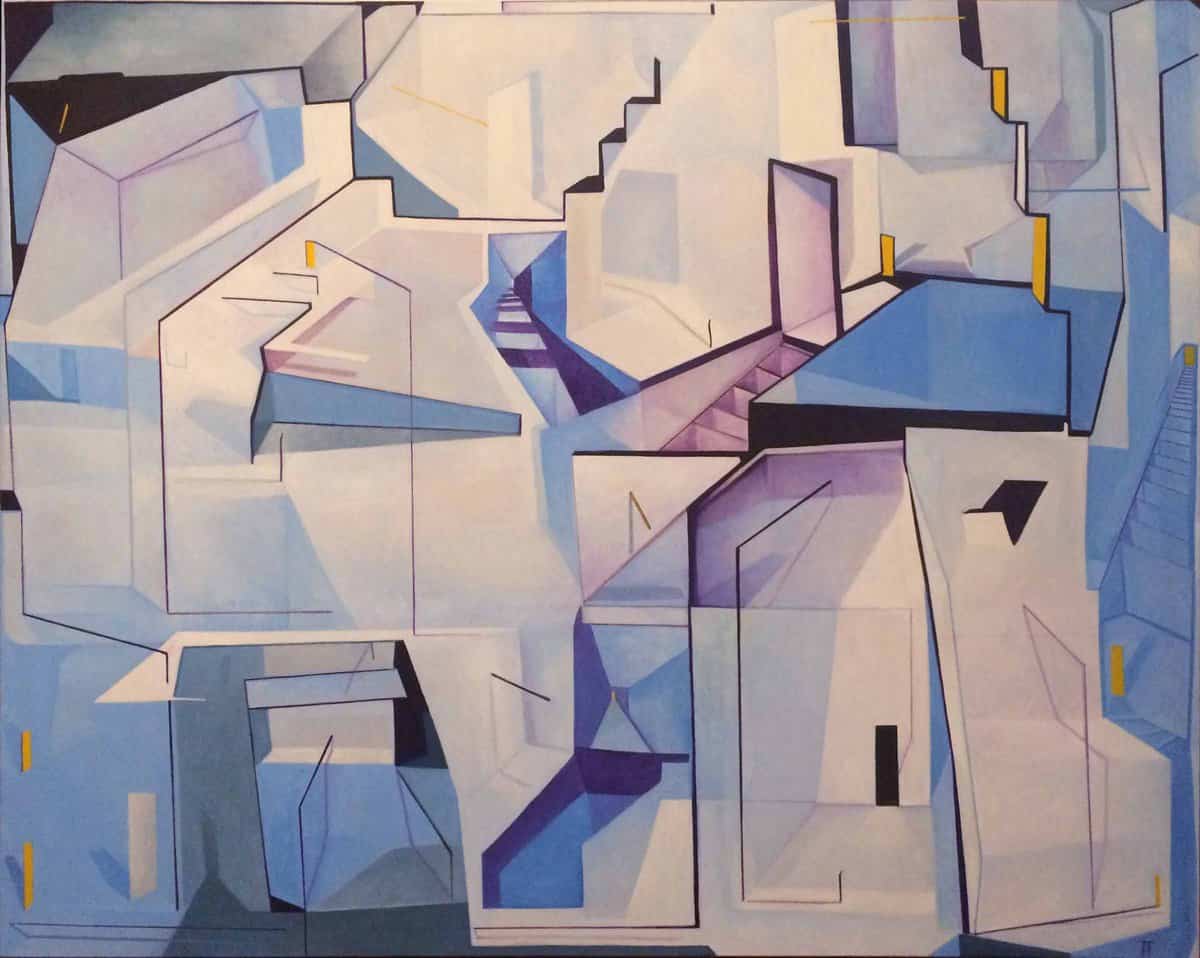 My studio is in my home. I like the process for now I can work any time and for as long as I can and not worry about making it home. During the day I run errands work on administration work for the studio research galleries, brokers, grants, social media advertising. Evening hours are set aside for the studio work. My creativity seems to flow better in the night hours. I do work alone but I have close contemporaries who will stop by to discuss my process and where my new paintings are headed and what might need to add and/or even subtract.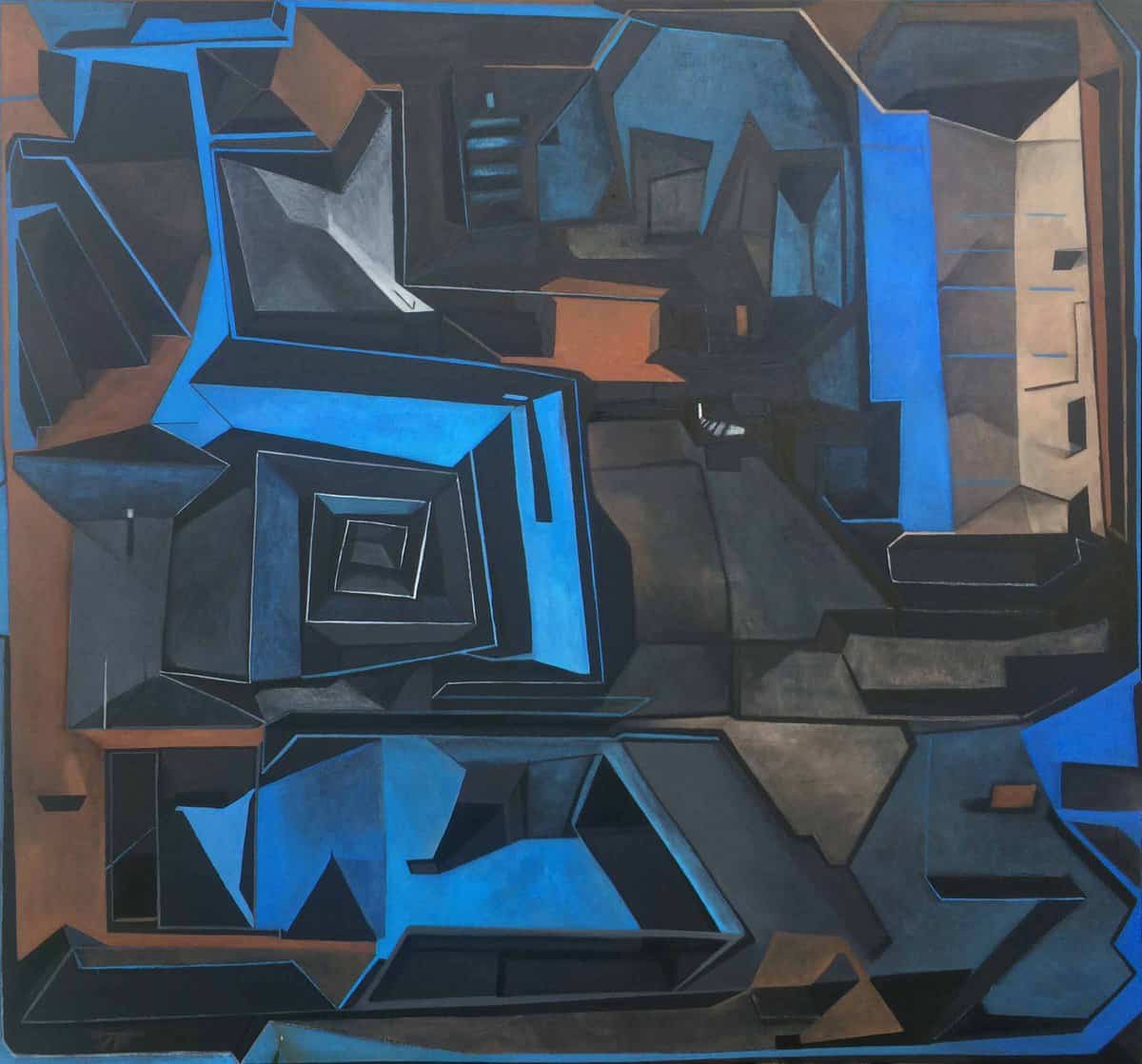 My advice for other is: build relationships and build an inventory of work and keep creating. Take advice and listen to those that have been there and done that.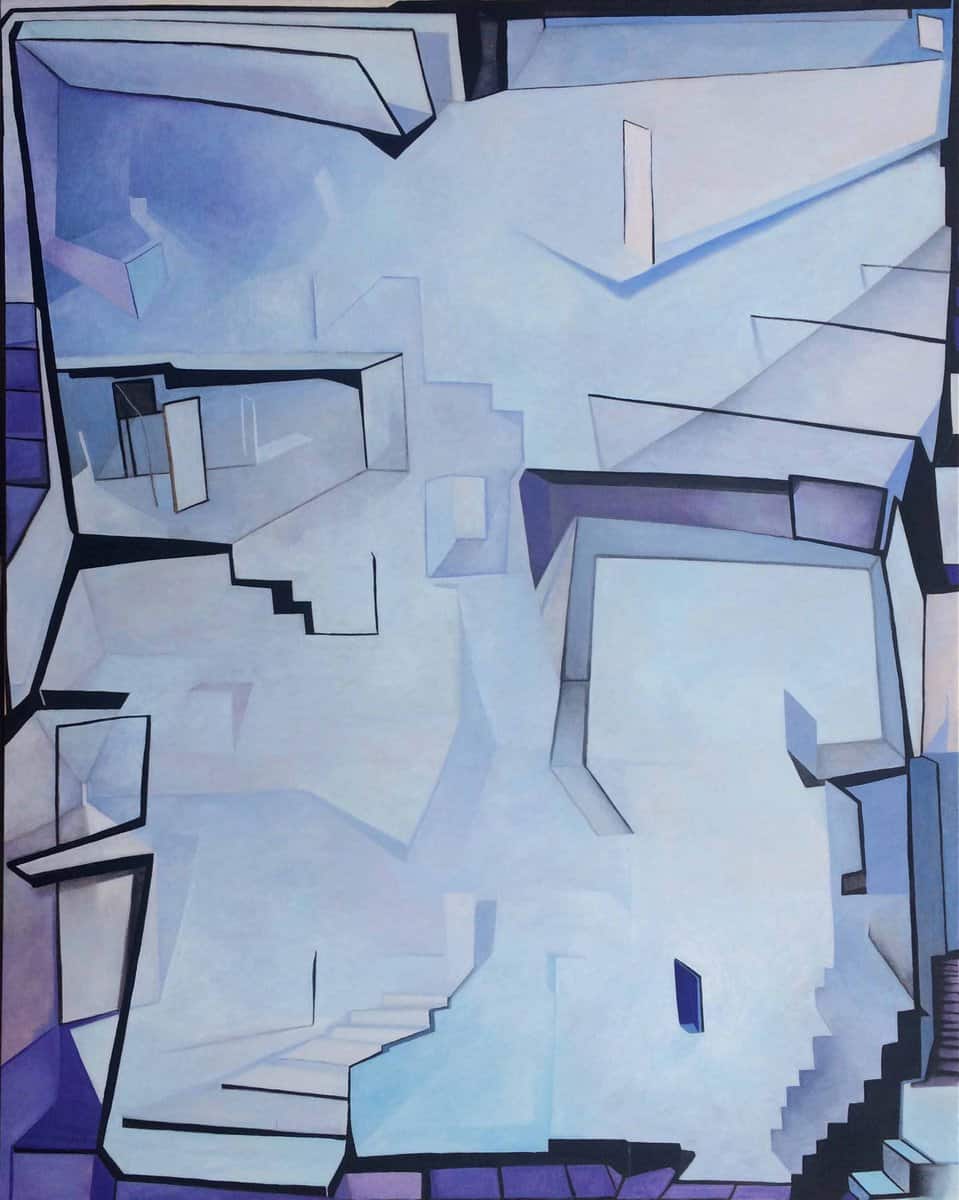 What I am striving for is to have my body of work in Galleries and/or museums from coast to coast and then internationally. Pick up public mural commissions.
Learn more on the JT Thompson website.