Eliot Wyatt is an illustrator who jumped straight into freelancing after graduating from university.
Compare prices for graphic design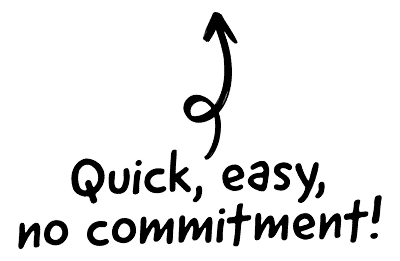 I have worked with a varied mix of clients creating work for magazines, publications, web campaigns etc. That's the great thing about this job is that your not sure what is round the corner. Along side my illustration I also work freelance as a painter working on murals for a chain of bar/restaurants.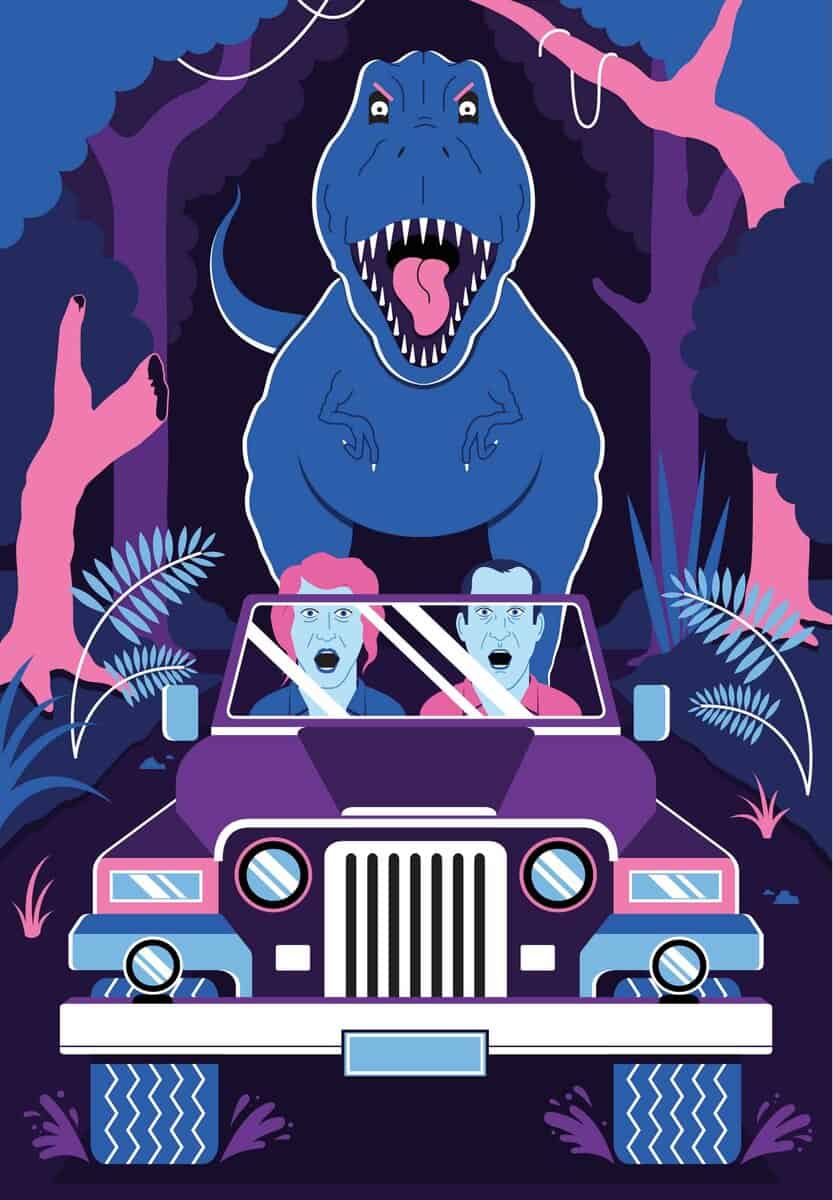 The CRM platform to grow your business
Great for entrepreneurs
Powerful data analytics
Manage sales and data

Seamlessly connect data, teams, and customers
Cutting-edge marketing
Ideal for teams or solo use
Measure sales conversions

Powerful web builder and advanced business tools
Great for startups
Powerful web page builder
E-commerce available

Supercharged content planning
Great for marketing
Better than lists or sheets
Manage social media

Create a new website in 10 minutes. Easy.
Launch your website fast
Powerful data intuitive
No coding skills needed
I pretty much jumped straight in to freelancing after I graduated from Bath Spa University, learning things as I went along.  Also around this time I became part of Puck Collective, which gave me a great opportunity to exhibit and work along side a group of awesome illustrators and designers. Being a part of that not only gave me a chance to show off my work but also gave me a support network where I could get advise and learn about the industry.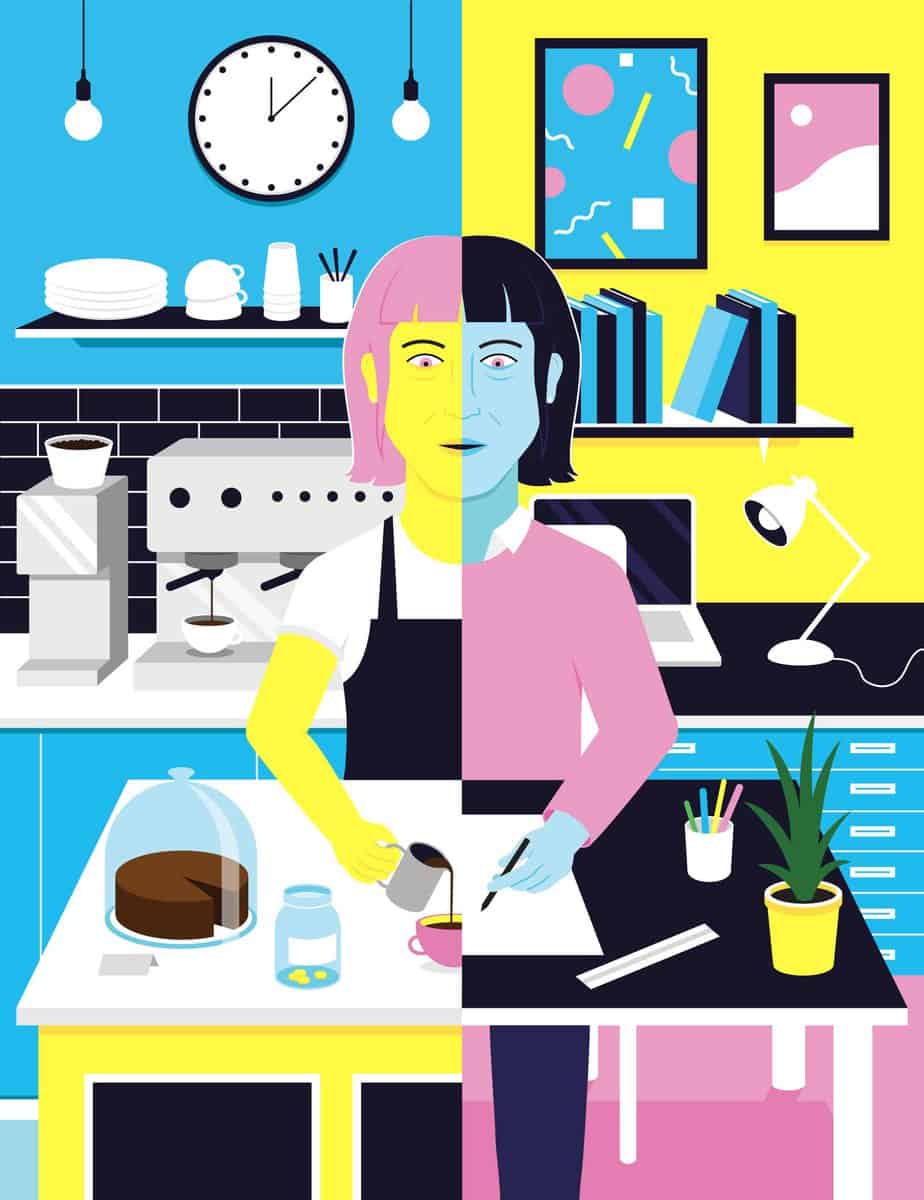 When ever I am low on motivation or hit by a creative block I try to avoid just looking at other peoples work for inspiration as I find this can just make you feel worse, instead I prefer to watch/listen to other people talking about their work and get psyched by the way they talk about it.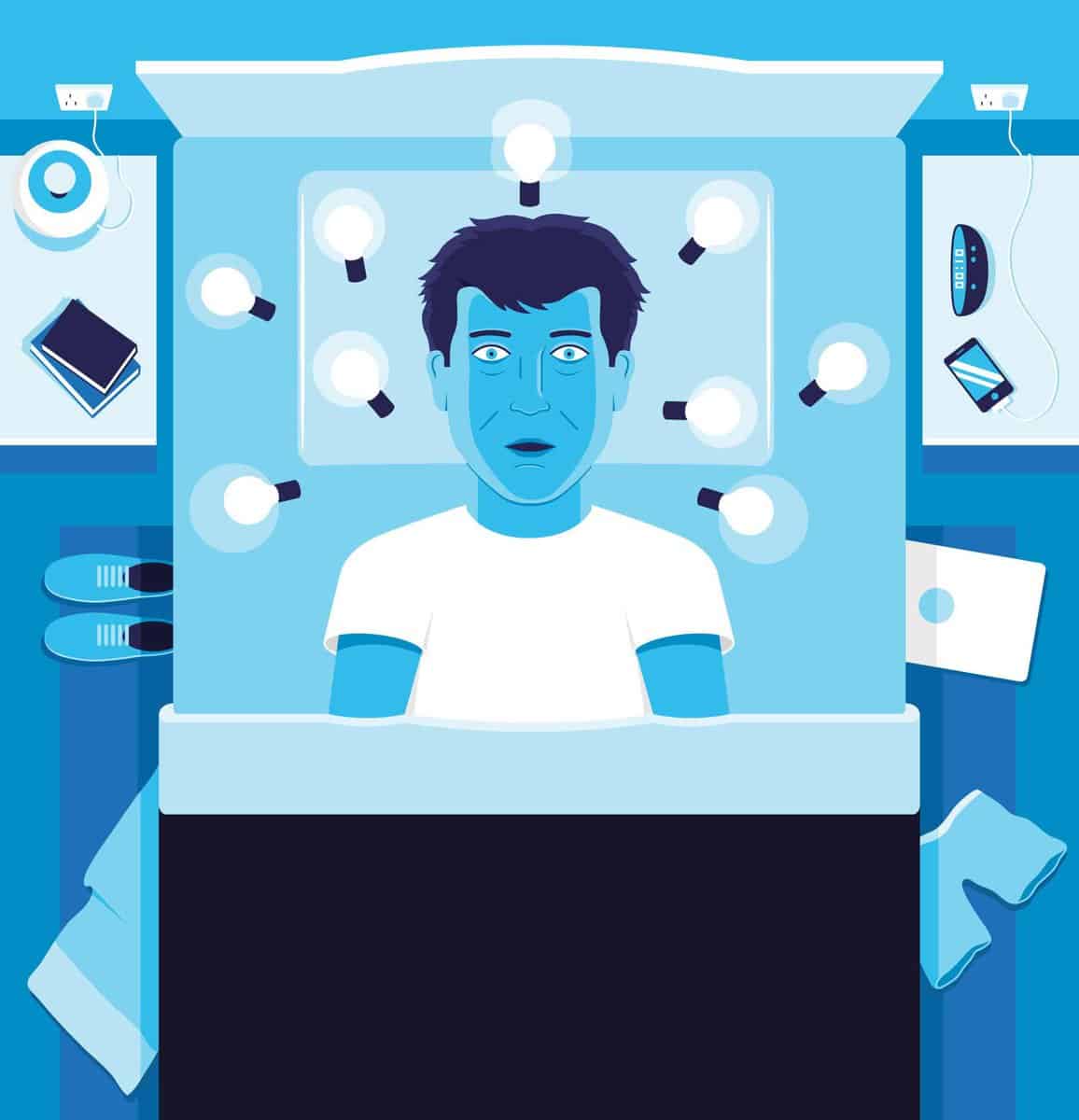 I like to keep my set up simple just a bunch of mechanical pencils, a stack of paper, laptop and my new best friend my Wacom tablet.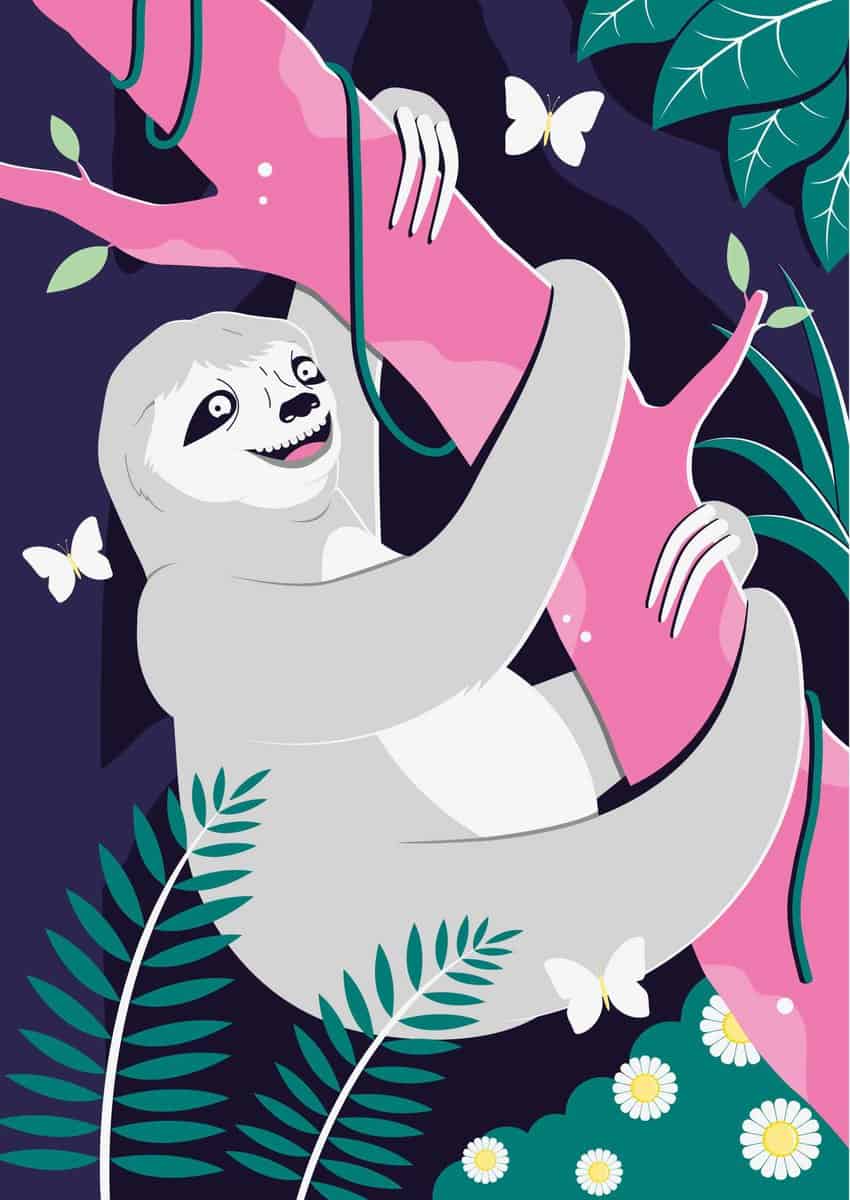 I used to work from home but since the beginning of the year I have moved in to a studio. I used to think I didn't need a separate studio but the walk to work and a proper desk space are so much more beneficial. It's so important I find to have your own space to work and create that divide between work and home.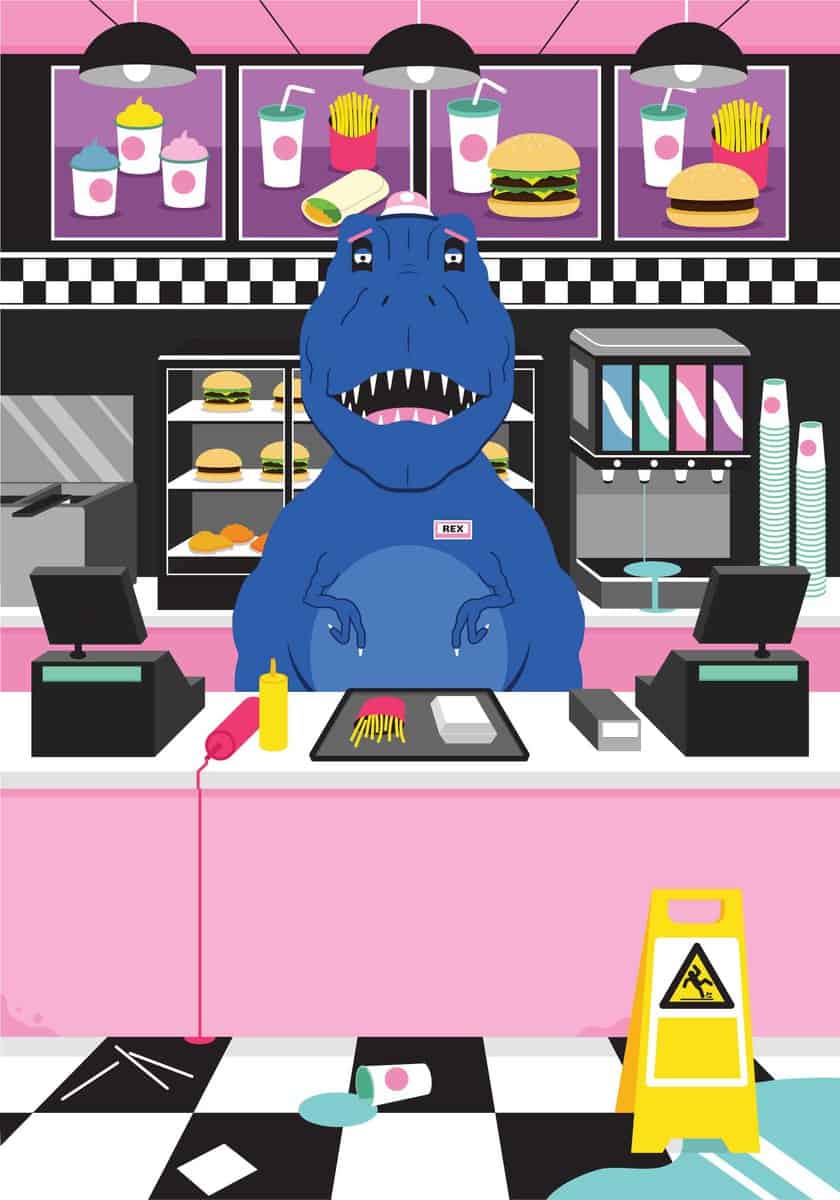 Most of what I do is created digitally on screen and because of this I always make sure I start away from the computer by sketching on sheets of paper. When I have an idea I start by drawing small thumbnails just to get the idea down and then redraw these at a larger scale so to work out the composition and arrangement.
Once I've got a good idea of what I'm going to do I jump straight into a final sketch that will give me a guide to work with when working it up digitally. It's the beginning of creating the work that I enjoy the most, just getting that initial idea on to paper then seeing how it can be pushed further.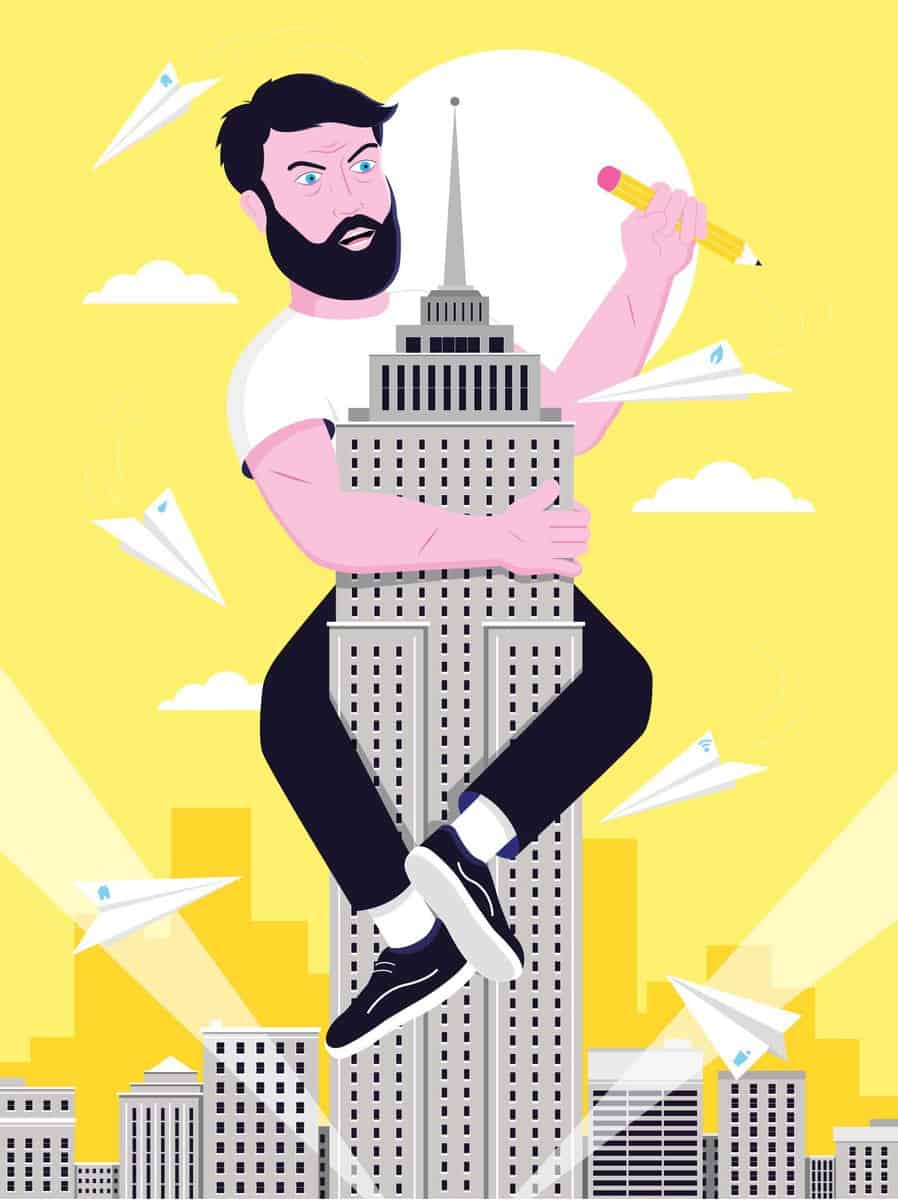 Ideally my aim is to just keep being able to make new work, as that's what makes me happy and keeps me sane.  I try not to look too far in to the future and just focus on where I am now. As long as I my work is improving and I am jumping at every opportunity that comes by then things are good with me.
Learn more about Eliot on his website.