Nanna Prieler is an illustrator from Vienna, Austria, who left home at the age of 14 to attend art school. Since 2014 she's been running her own studio in Vienna, doing work  for national and international clients, producing illustrations for magazines, packaging, books and children's books.
Compare prices for graphic design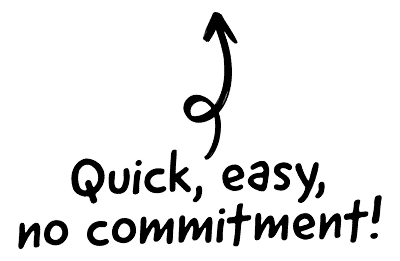 I'm working for national and international clients. Mostly for magazines, but I'm doing packaging designs and book covers as well. A regular job is my work for the Austrian food magazine "friends". I'm doing about 10 illustrations for each issue. At the moment I'm working on a new children's book, which will be published in Spring 2016, that's quite exciting. Moreover I have the plan to make some prints of my illustrations, they will be on sale in different design shops. The whole project is at the development stage currently, but I'm looking forward to do it.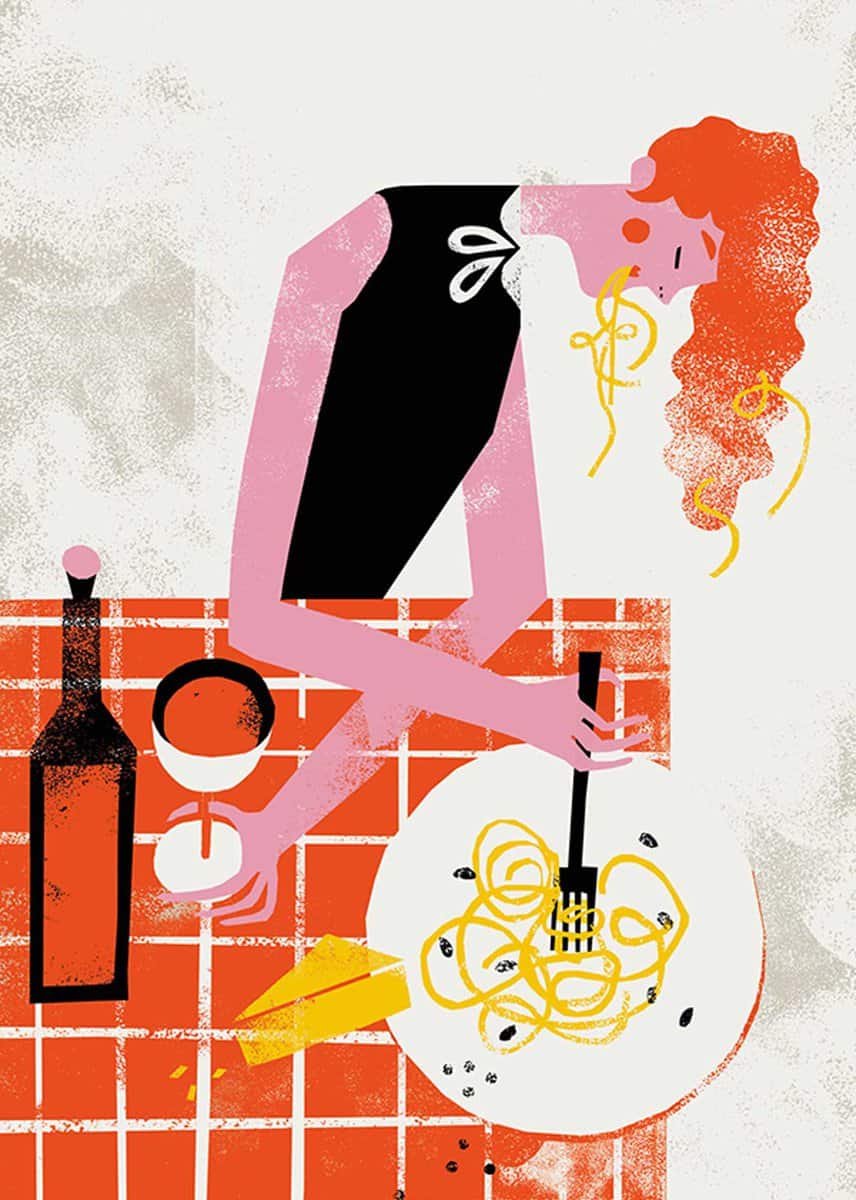 The CRM platform to grow your business
Great for entrepreneurs
Powerful data analytics
Manage sales and data

Seamlessly connect data, teams, and customers
Cutting-edge marketing
Ideal for teams or solo use
Measure sales conversions

Powerful web builder and advanced business tools
Great for startups
Powerful web page builder
E-commerce available

Supercharged content planning
Great for marketing
Better than lists or sheets
Manage social media

Create a new website in 10 minutes. Easy.
Launch your website fast
Powerful data intuitive
No coding skills needed
Originally I'm from a little village in the South of Austria. I've always wanted to live a creative life. That's why I left my home when I was fourteen year old and moved to a bigger city where I could attend an art school. After finishing I started working as a graphic designer for several agencies in Vienna. In 2014 I decided to focus more on the illustration thing, and I founded my one studio. Now things are going well, I'm living my dream and I'm really happy and thankful about that.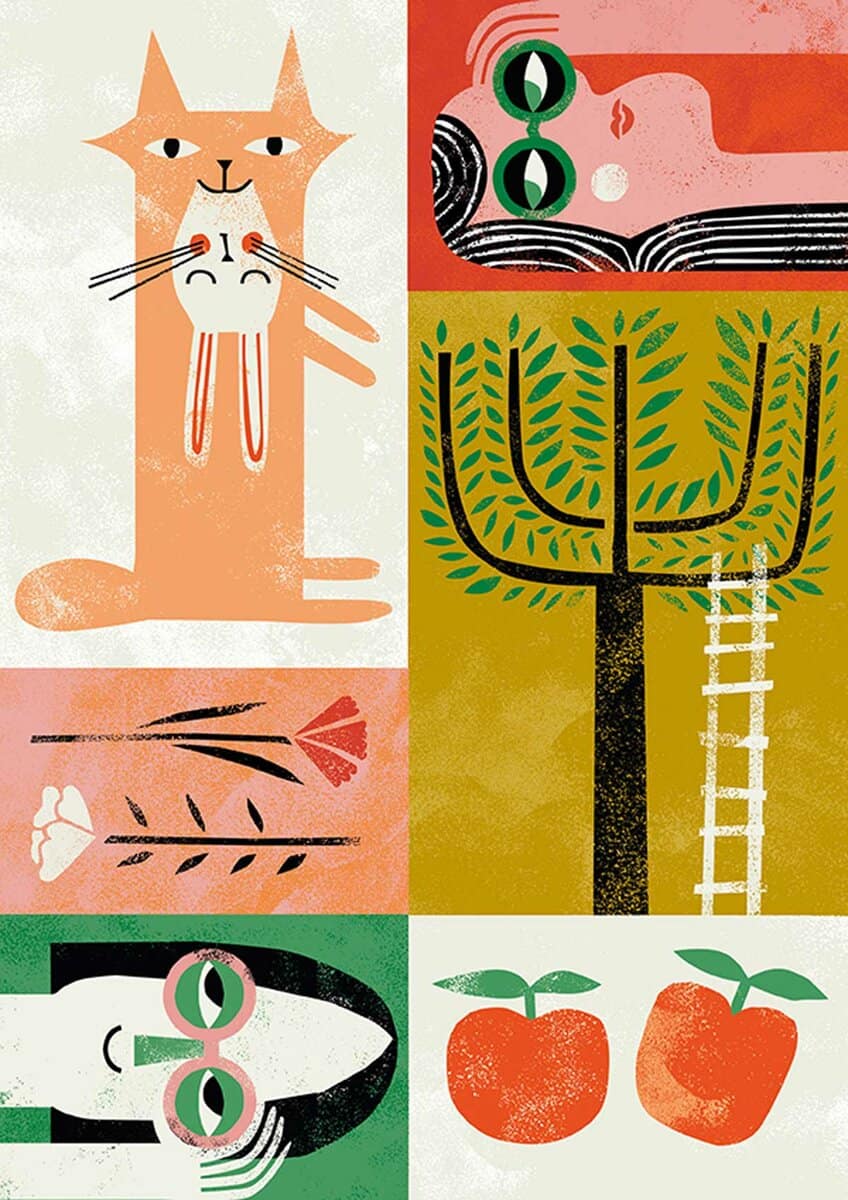 I really love drawing in the nature, the peaceful silence which is out there. Each summer I'm going on a long hiking trip with my boyfriend, which is an artist as well. That's the most inspiring time for me. Nothing could be better then, and I just need our tent, hiking boots, pens and paper to be happy. When we are back again, I'm full of new ideas and energy and I always try to keep that feeling as long as possible. But I think at the right moment everything can be inspiration – we should just stay open-mined all the time.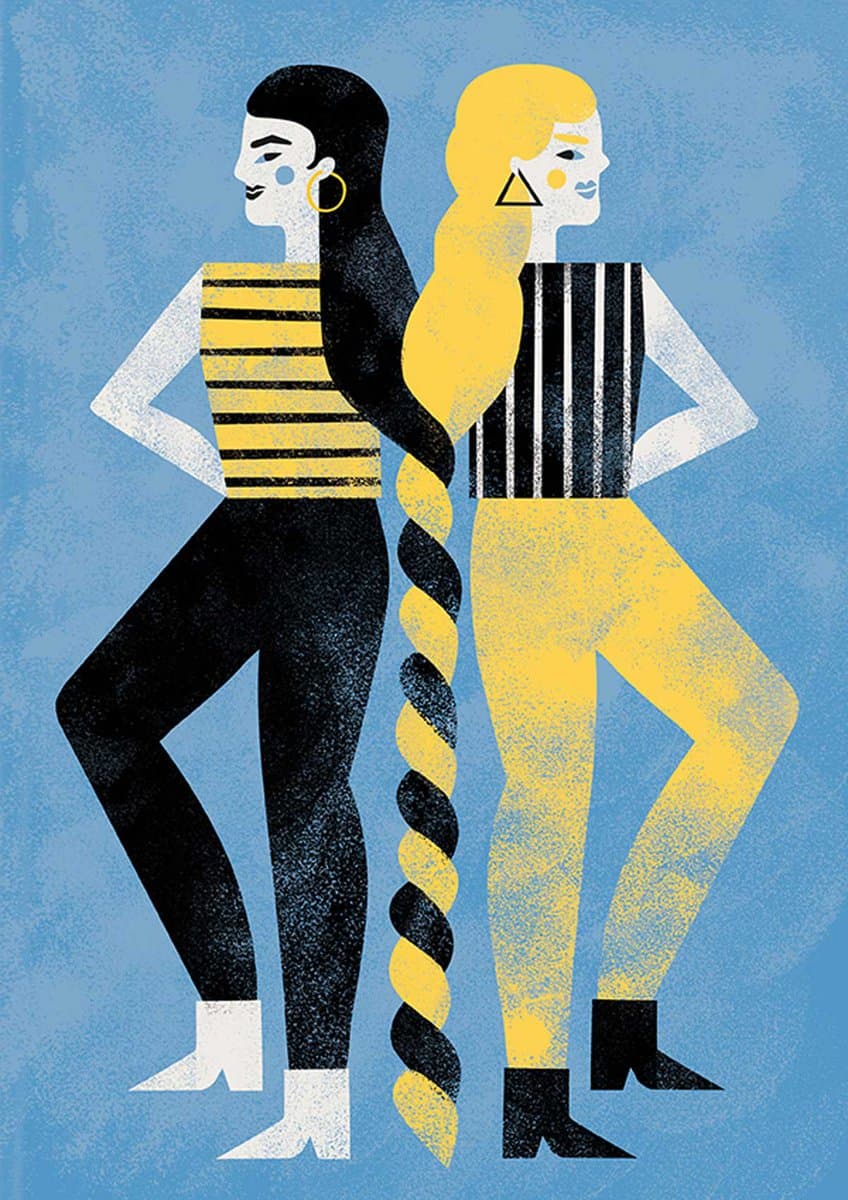 After reading the brief carefully, I'm searching for colour inspiration. Sometimes I'm inspired by old books or paintings, another times I'm walking through the city or through the woods to find the right colours for each project. When I have to be quick I'm searching on the internet for beautiful pictures or artworks, as well. In the next step I try to sketch as wild and free as possible, according to desire and mood.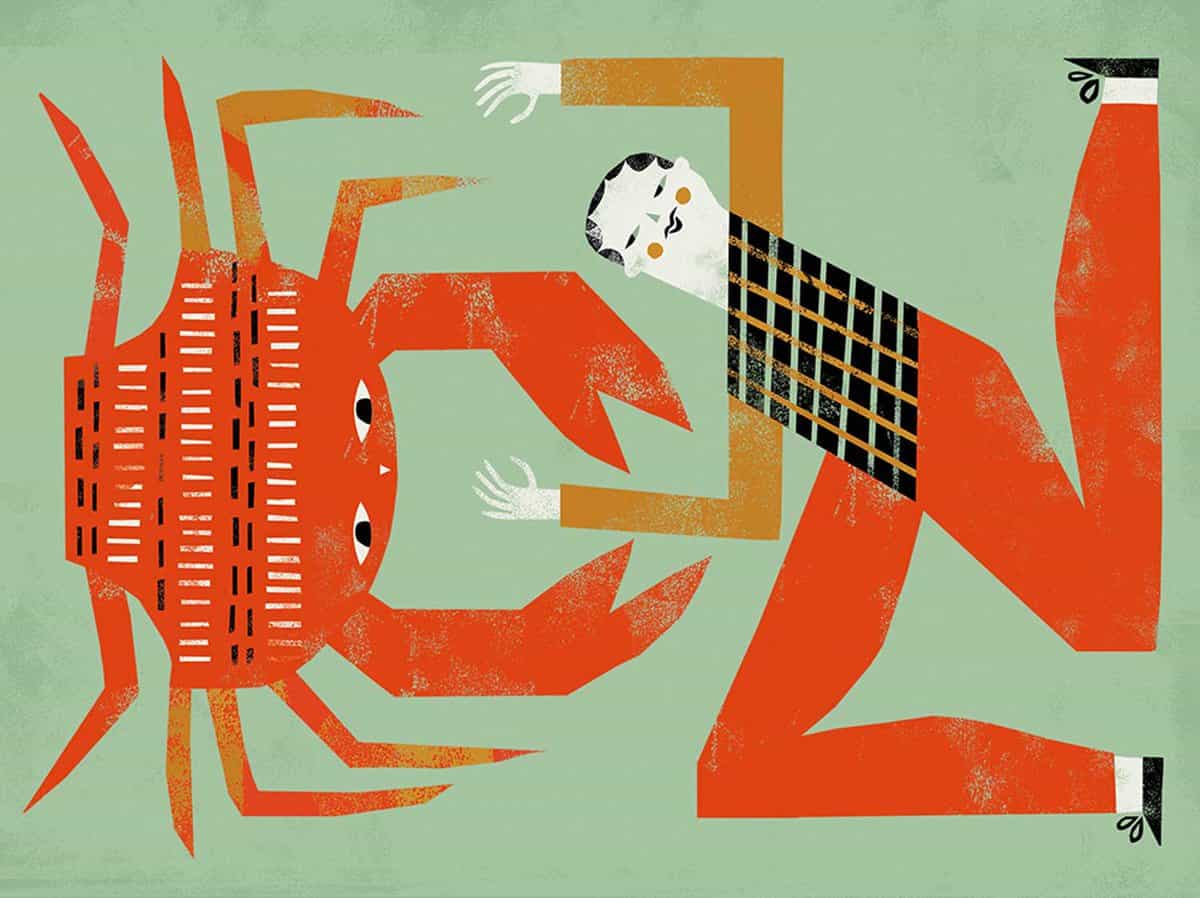 Although I'm working with the computer a lot, I think the sketch is the most important part of an illustration – it's the heart of it. The best sketches get scanned to go on working with them in Photoshop. I'm using the path tool to go over them, choose the selected colours, and paste my own, typical structures. The structures in my work are paintings, made with roller and acrylic colour.
I'm using felt pens for my sketches, acrylic paint along with roller for the structure, and Photoshop to finish the illustrations.
Currently I'm working at home, my cozy, little flat in Vienna is my studio as well. Sometimes I cooperate with other illustrators or graphic designers, but most of the time I'm working alone. There is no exact daily routine, the days and weeks are quite different. But I always try to do two things every day: Cooking strong coffee in the morning and delicious dinner in the evening 😉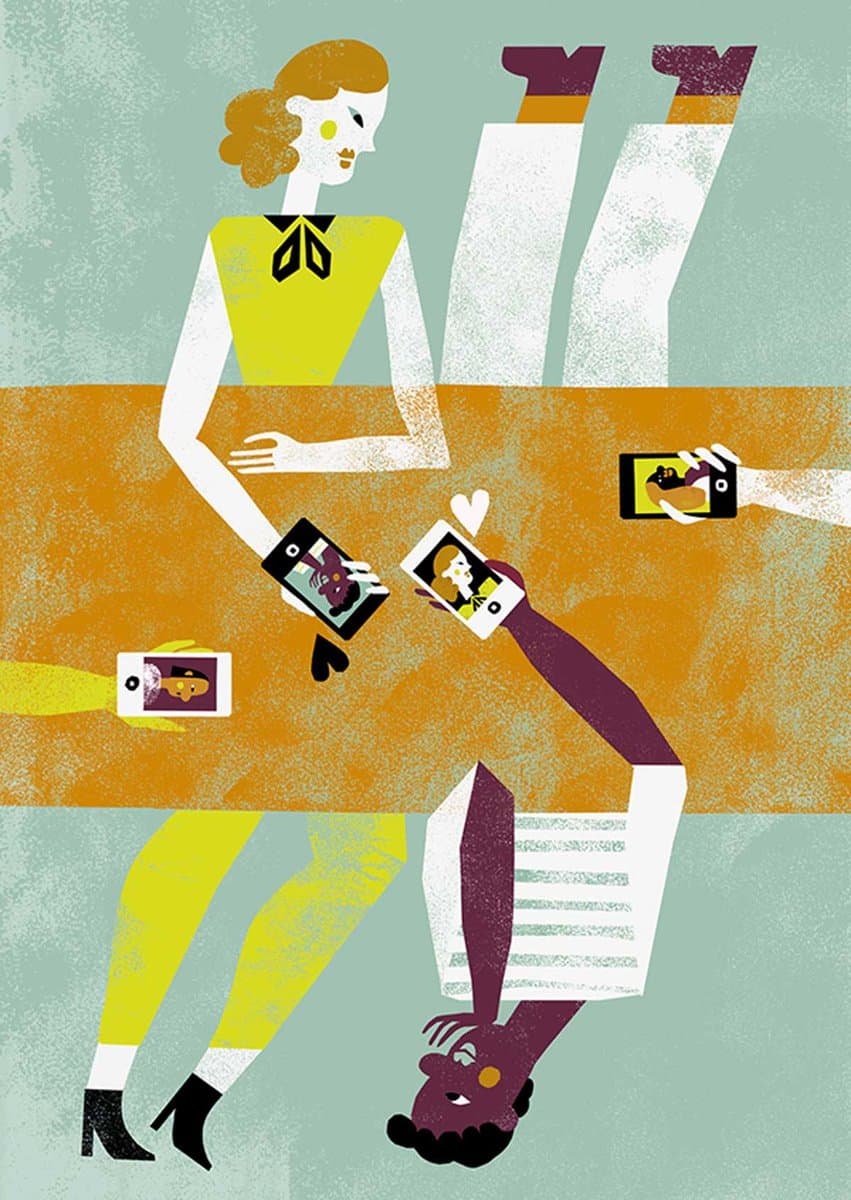 I cannot even imagine a life without creating, it's never boring and I enjoy it every single day. Another amazing thing is that I'm totally free to work where and when I want. When I have the idea of staying up all night and sleep during the next day, I can do that. Thats a great thing. Being an Illustrator means totally freedom to me.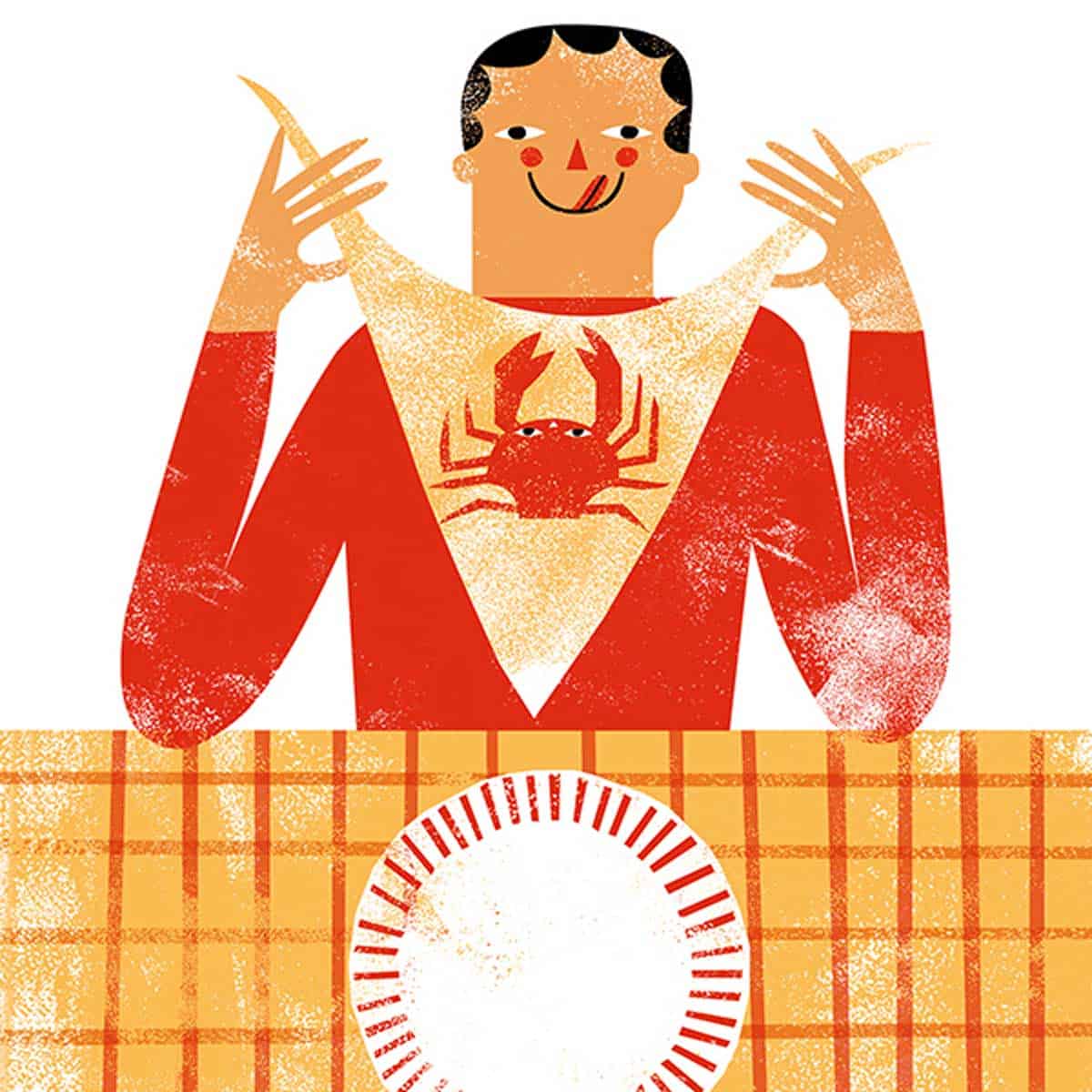 Hopefully in the future there will be many exciting projects, I'm always open for new challenges. It would be great to illustrate my own porcelain range for example, and I've never did the New York times cover so far, haha 😉 For me it's most important to love what I do, there are no exact plans for the future. Anyway I try not to take myself all too seriously, I just want to enjoy every single day and have a great time.
My advice is to work and live with all your heart and learn to trust yourself, then you are on the right way.
Learn more about Nanna on her website.