Bianca Tschaikner is an Austrian illustrator and printmaker, currently living in Granada, Spain.
Compare prices for graphic design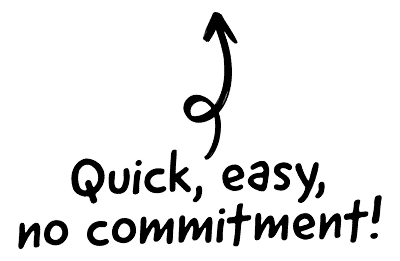 I am an illustrator and printmaker, and I mainly work for magazines, newspapers and books. My personal work includes etchings, woodcuts, art books and other illustration projects.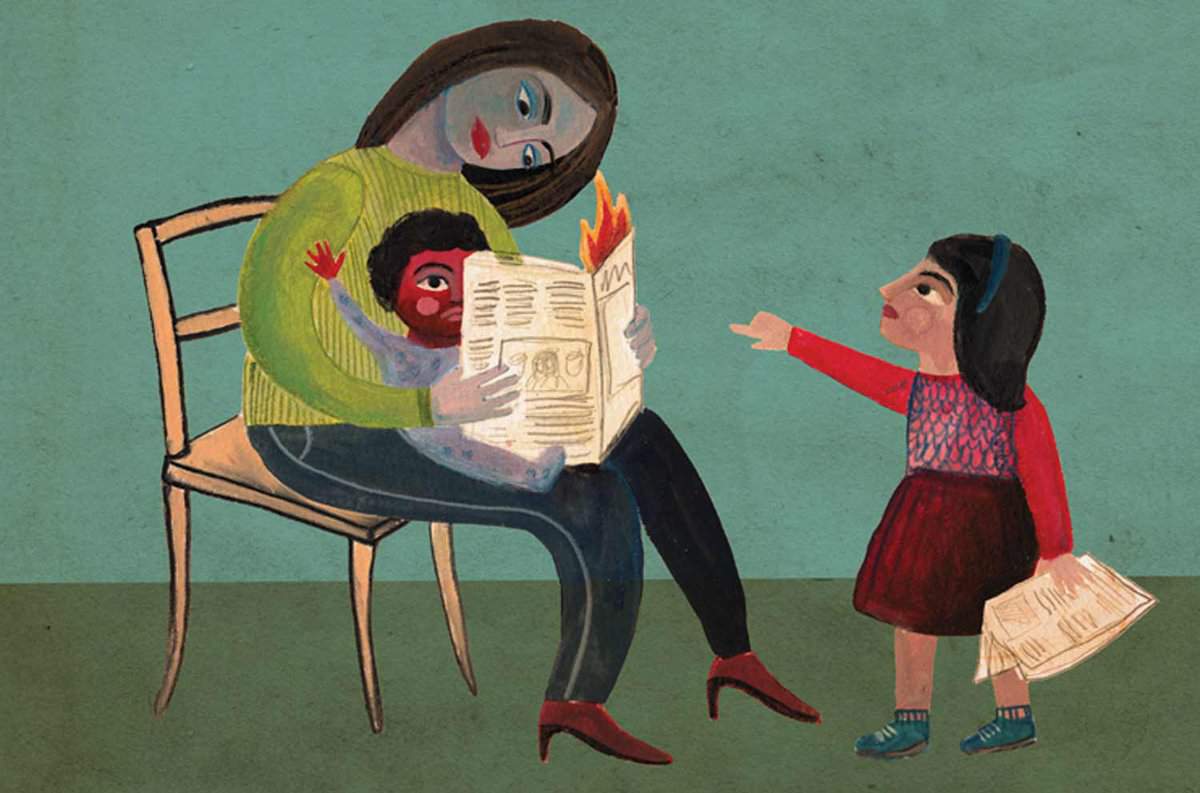 The CRM platform to grow your business
Great for entrepreneurs
Powerful data analytics
Manage sales and data

Seamlessly connect data, teams, and customers
Cutting-edge marketing
Ideal for teams or solo use
Measure sales conversions

Powerful web builder and advanced business tools
Great for startups
Powerful web page builder
E-commerce available

Supercharged content planning
Great for marketing
Better than lists or sheets
Manage social media

Create a new website in 10 minutes. Easy.
Launch your website fast
Powerful data intuitive
No coding skills needed
I studied media design in Austria and in Chile, and after finishing University, I went to Tangier where I had done my internship and where a graphic design job had been offered to me. There are these places, mainly oriental cities, that give me a sense of inspiration, a sense of living in the present that is difficult to find in the Western world, places that have an air of immediacy and calmness, and at the same time an air of mystery and weirdness, with lots of things to explore.
I have always felt that I need to be at a beautiful, inspiring place to create beautiful things, and I had always felt that in Tangier I could work really well. So I spent the first months there drawing a lot, creating a portfolio, and writing myriads of applications. And after some time I got my first commissions, so I quit my job and became a full-time illustrator.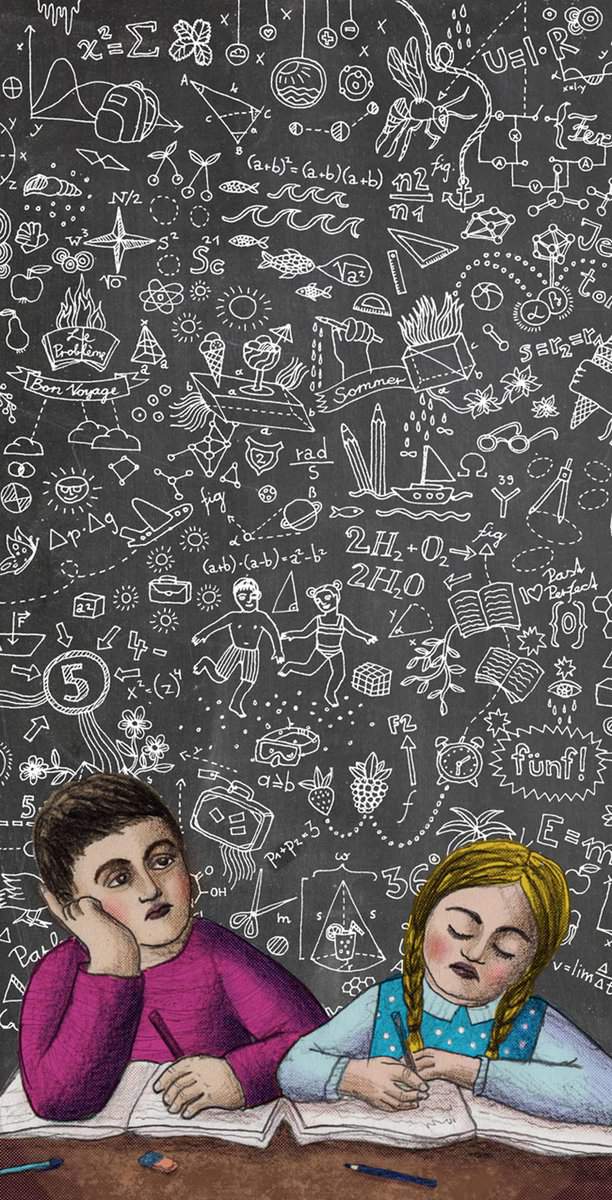 My biggest inspiration are my journeys. And in a way they are also a big motivation for my work, because it is my work that allows me to travel a lot – my work and my lifestyle are strongly interdependent.
But my main motivation for doing what I do is probably put in words best by on of my favourite poets, Mary Oliver: "Instructions for living a life. / Pay attention. / Be astonished. / Tell about it."
I have a strong desire to explore the world and see as much as possible of the beauty and richness this world has to offer, to discover new things, to push towards the unknown. And telling about these experiences, sharing them by turning them into images and stories, is something natural and necessary for me.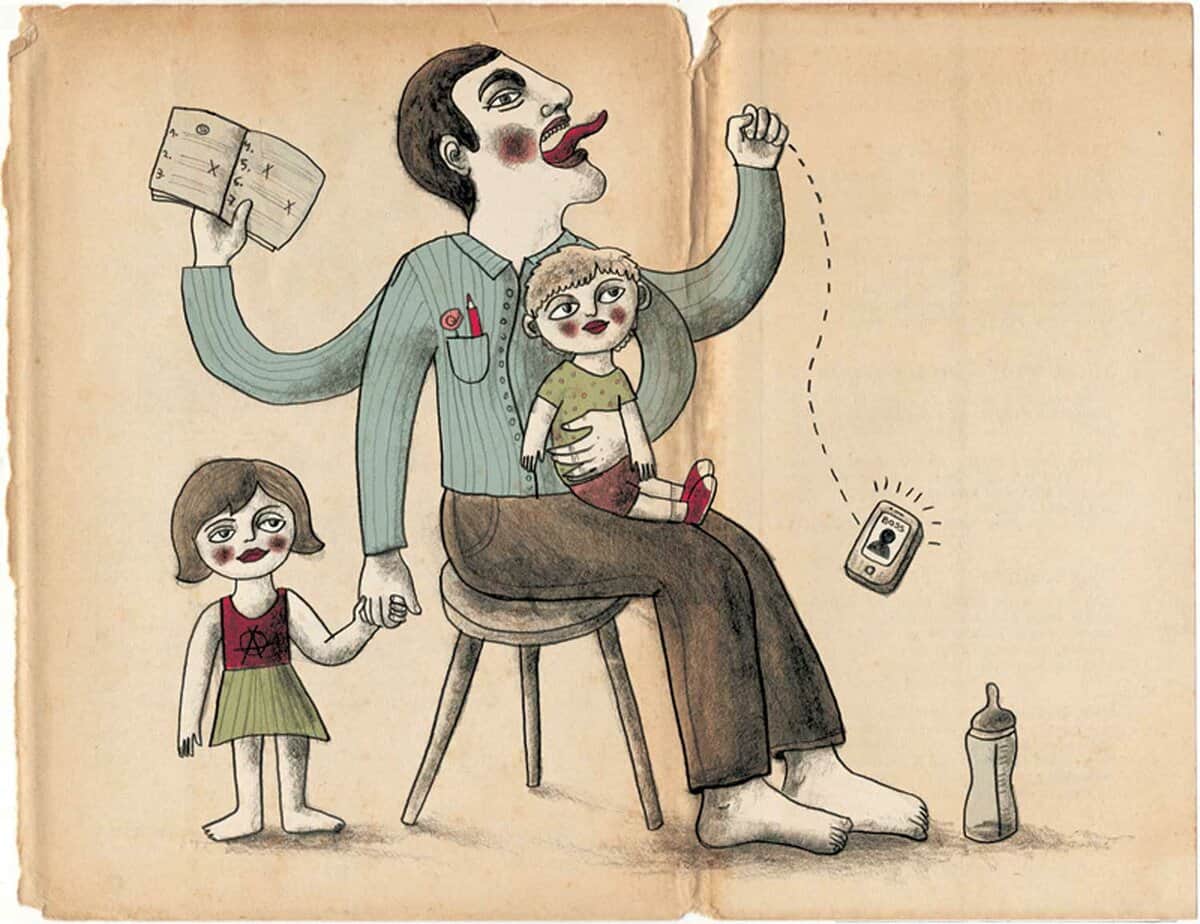 If the topic of a commission is difficult or I don't know much about it, I do some research first. But most ideas come to me while I draw. Even if I don't know yet what to do I just sit down and doodle, and then the ideas will come along. If possible, I try to avoid making too many preliminary sketches, because I find that planning too much makes things often turn out a bit stiff. I try to keep my work immediate and spontaneous, and I love the unpredictable element of drawing this way and the vivacity it lends to my artwork.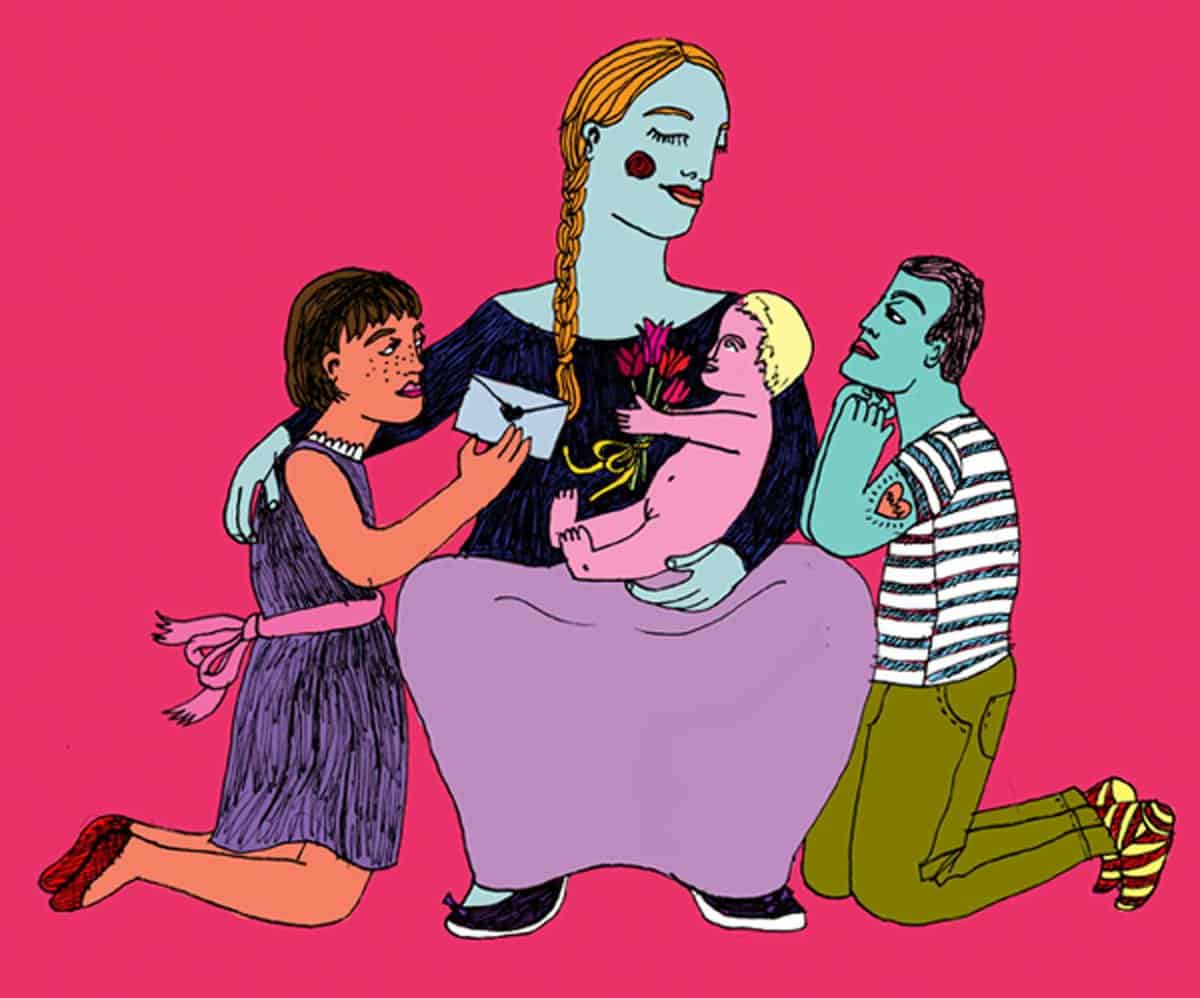 I really enjoy experimenting with different techniques. I'd be bored to always work in the same way. Most of my illustrations are a mix of analogue and digital – I draw with ink and pens and then add the color digitally, but I also paint with acrylics and enjoy using traditional printmaking techniques.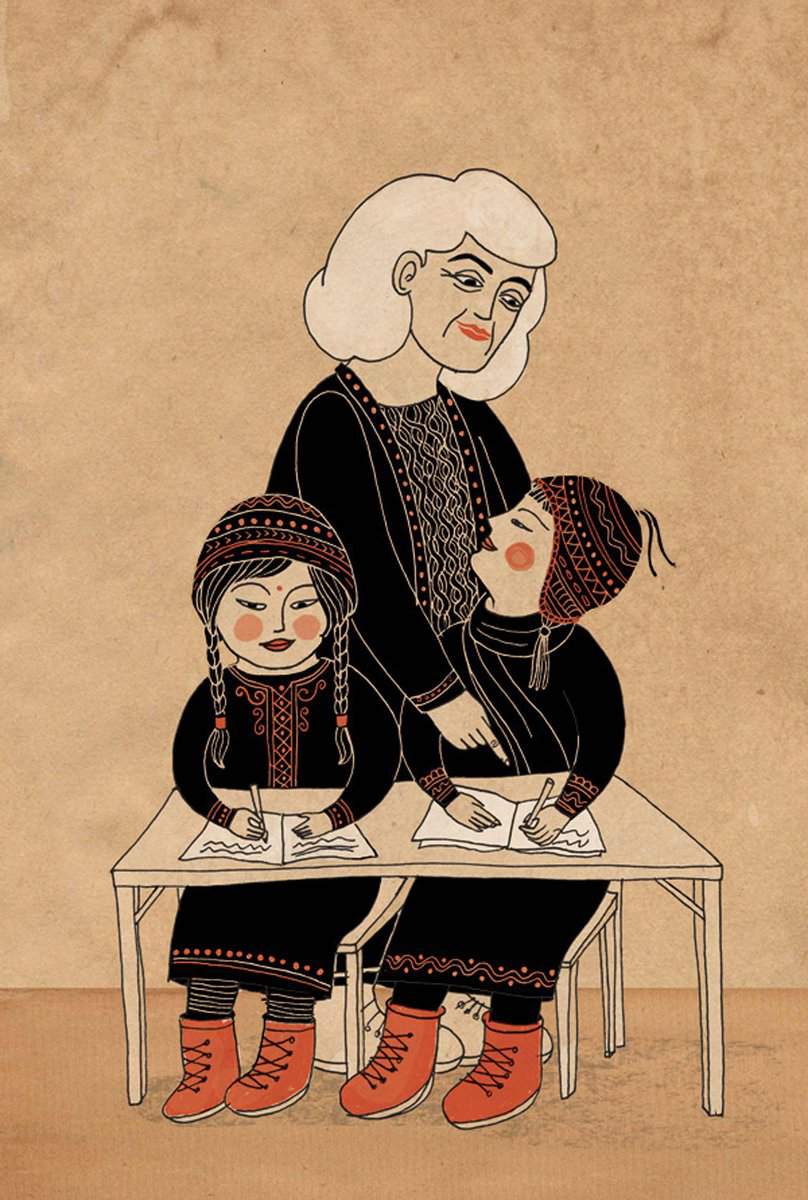 It is not always easy for me to establish daily routine, though this is something I believe is really important. But the way I work really depends on what I'm working on and what place I'm working at. Also, many illustration commissions come pretty unpredictably and with very narrow time frames, so when I have a lot of commission work I often have to work at night and on weekends, and at other times I have more time to concentrate on my own projects.
I don't really like working alone at home. I feel I need a minimum of distraction in order to concentrate, so I try to work outside as much as possible, in coffee houses, libraries or parks, but what I enjoy most is working together with friends in a studio.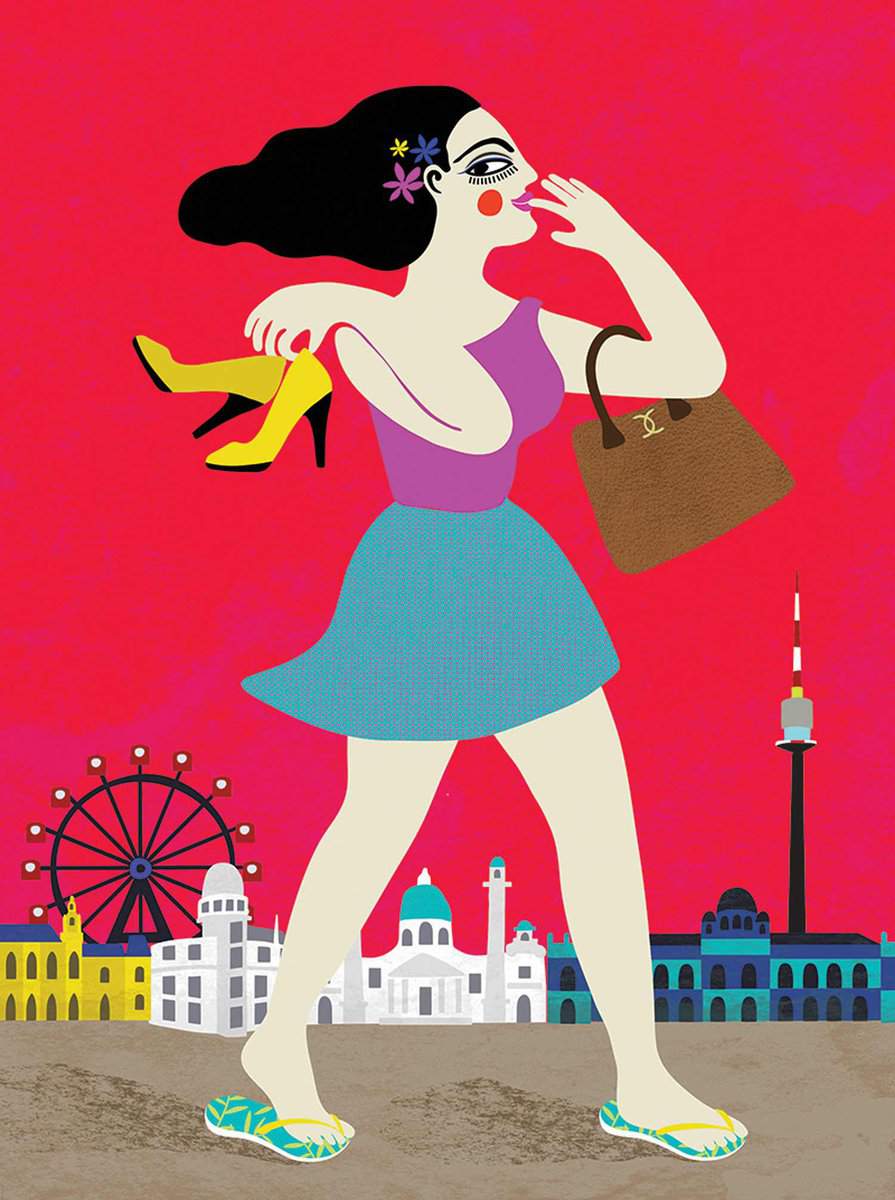 I love the fact that a big part of my work is about creating, experimenting, learning, and playing around – I just love to draw and to watch things emerging from my head and taking shape on paper. And I enjoy that there is so much variety in my day-to-day work, that every project is different from the other.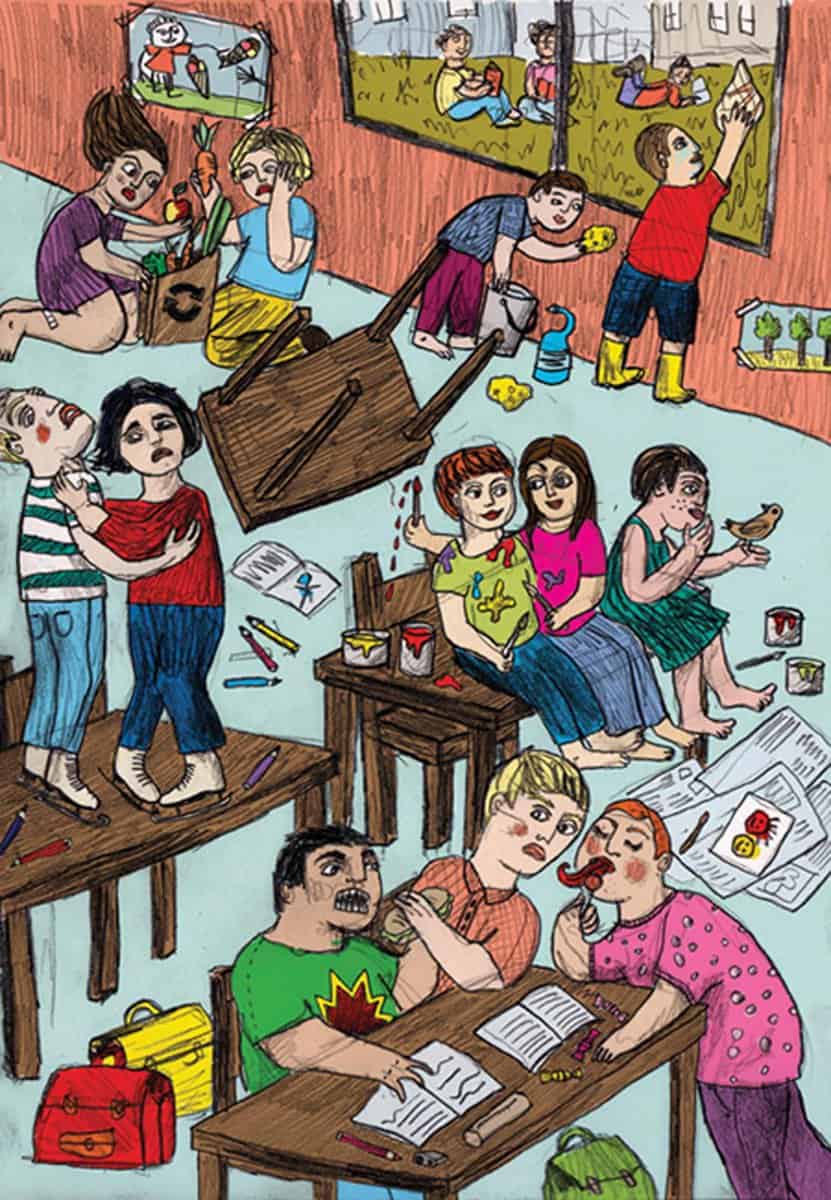 I want to continue to do lots of art projects where I can combine my creativity with my wanderlust – there are still so many places I want to see, and I have lots of exciting projects on my mind.
I would really love to make more books, but I also want to continue to work on projects that push the borders of graphic art, and I want to experiment with narrative projects that also involve other media and disciplines.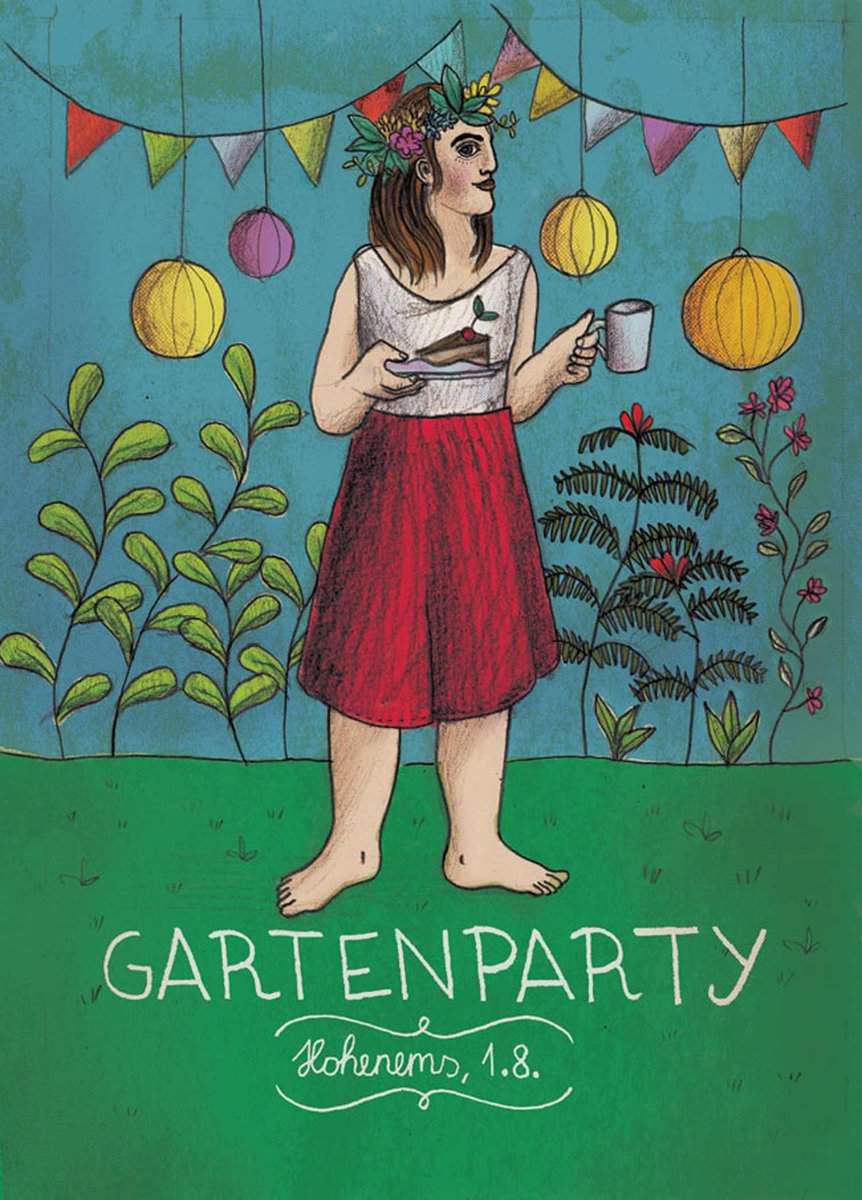 Last year I travelled through Iran and India for five months. It was an amazing, inspiring journey full of adventures during which I made lots of drawings, and I'm really excited that this February my travel sketchbook will be published – under the title "SAVARI – an illustrated journey through Iran & India".
Learn more about Bianca on her website.