Laura Redburn is a collage and pattern artist who uses a mix of digital and hand techniques to create dreamy, fashion-oriented pieces.
Compare prices for graphic design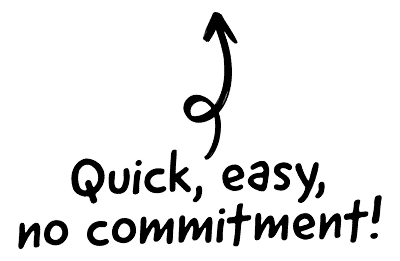 Sharing my love of colour and making others feel happy is a big thing for me. When it comes down to it, that is something that's very important to me when it comes to my work. I'm very inspired by people, colour, patterns and nature and therefore those are things that are prominent in my work.
I'd also say I'm very motivated by the idea of working for myself and finding ways to improve my practise.

The CRM platform to grow your business
Great for entrepreneurs
Powerful data analytics
Manage sales and data

Seamlessly connect data, teams, and customers
Cutting-edge marketing
Ideal for teams or solo use
Measure sales conversions

Powerful web builder and advanced business tools
Great for startups
Powerful web page builder
E-commerce available

Supercharged content planning
Great for marketing
Better than lists or sheets
Manage social media

Create a new website in 10 minutes. Easy.
Launch your website fast
Powerful data intuitive
No coding skills needed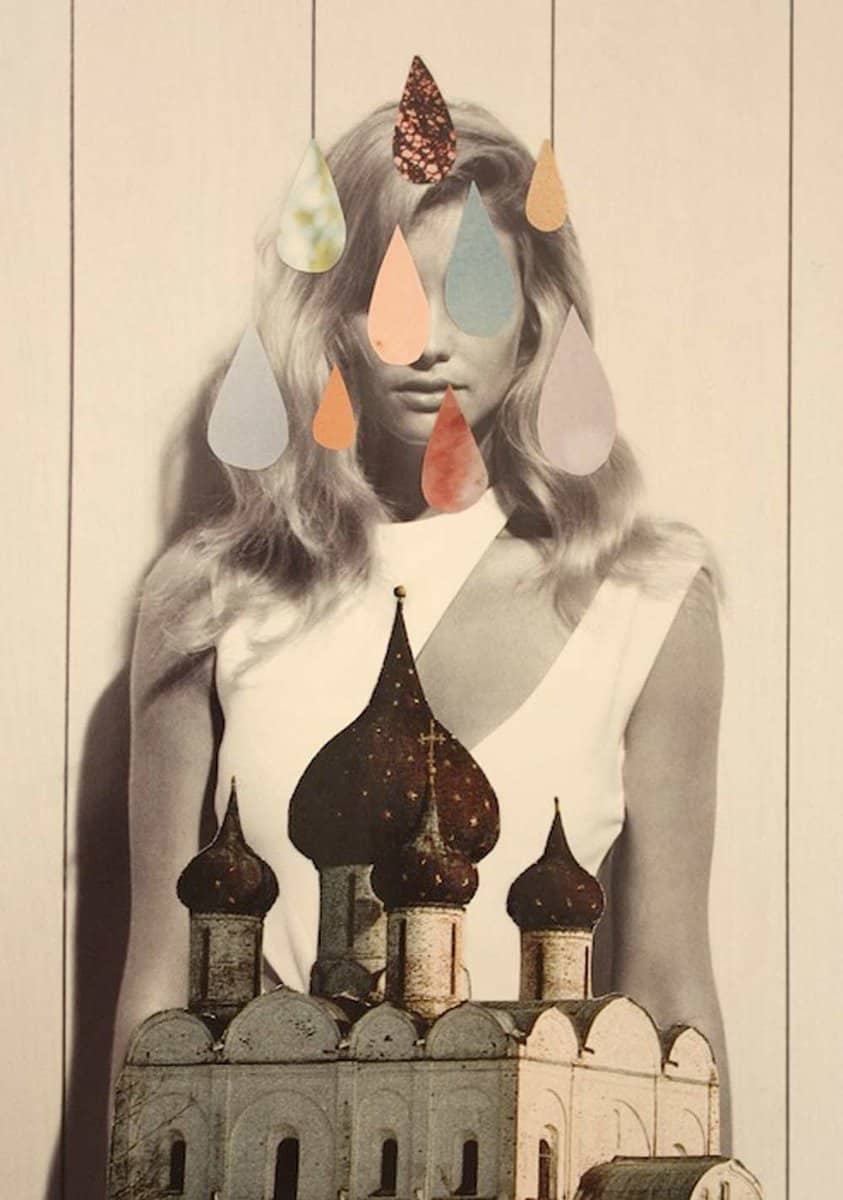 I've always loved art for as long as I can remember. My dad was an artist turned interior decorator and there are painters and other creatives in the family, so it's something I've always been around. My love for collage in particular started in college. I was studying Graphic Design and was looking for ways to incorporate more texture and uniqueness into my work.
Through this I discovered artists that use layering and collage in their work and it kind of went from there. Since then I've been constantly trying to improve my work, and get myself 'out there'. Twitter has been a fantastic way to both promote my work and converse with fellow creatives. I also have a blog where I share my work from time to time, and I think both of these (along with a passion for what I do) have really helped me to get where I am now.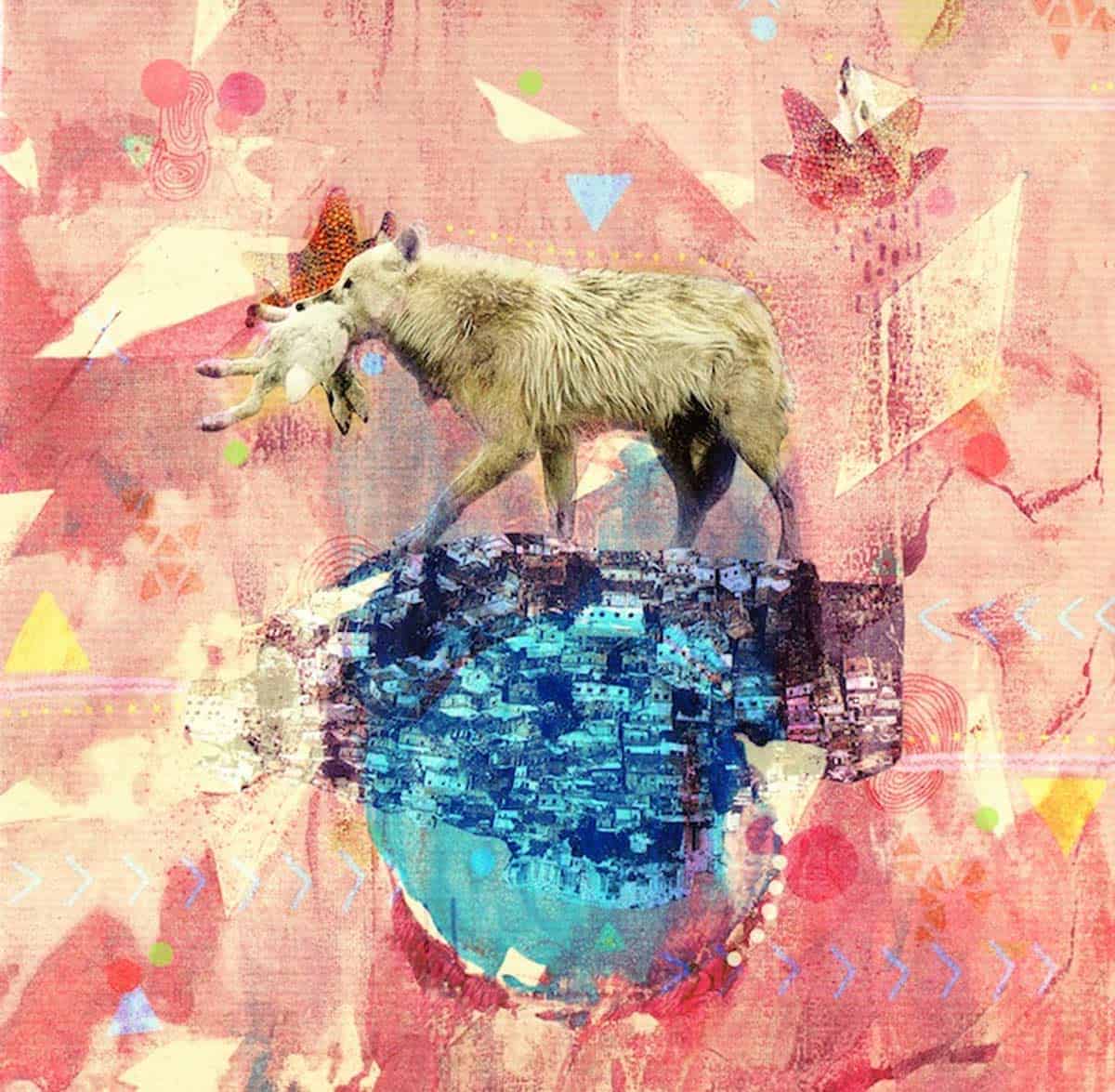 Client wise, most of my work is editorial based with a fashion focus. In the past year especially I've been getting more work along these lines, and hope for it to continue this way. I've recently made some illustrations for a Toni & Guy social media campaign, which has been fun.
I'm pretty open minded as to what work I take on, and relish new opportunities and challenges.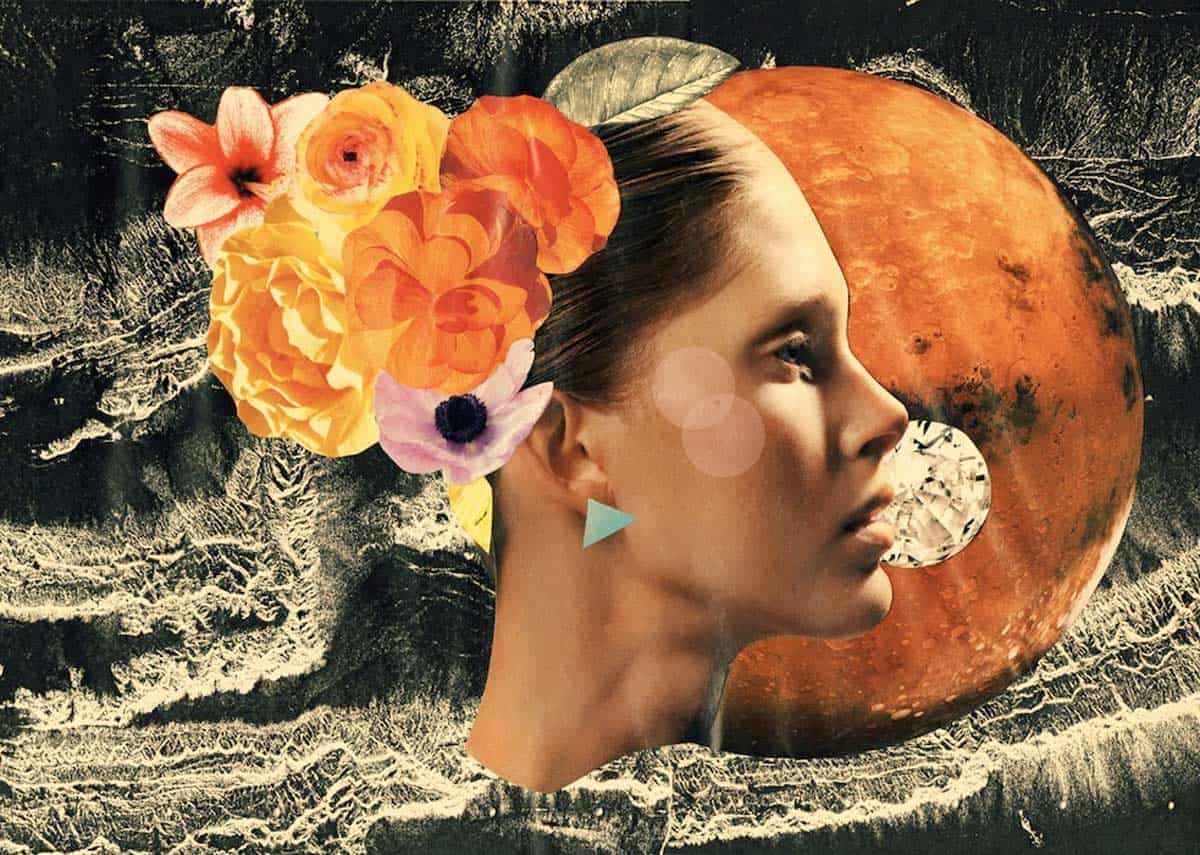 Firstly I do as much research as I can. Sometimes this will just be research into the brand image, others it will be very in depth. I rely on my instinct a lot and I don't like to muddle my mind with other peoples work. Pinterest is great for moodboarding and can be shared with clients too.
Whether I'm working by hand or digitally I go about it in the same sort of way. Cutting out the elements, playing around with a few options, taking a photo or screenshot, and then finally working on the best or preferred option. From then on I just add small bits, correct colours and make sure everything looks neat and in its place.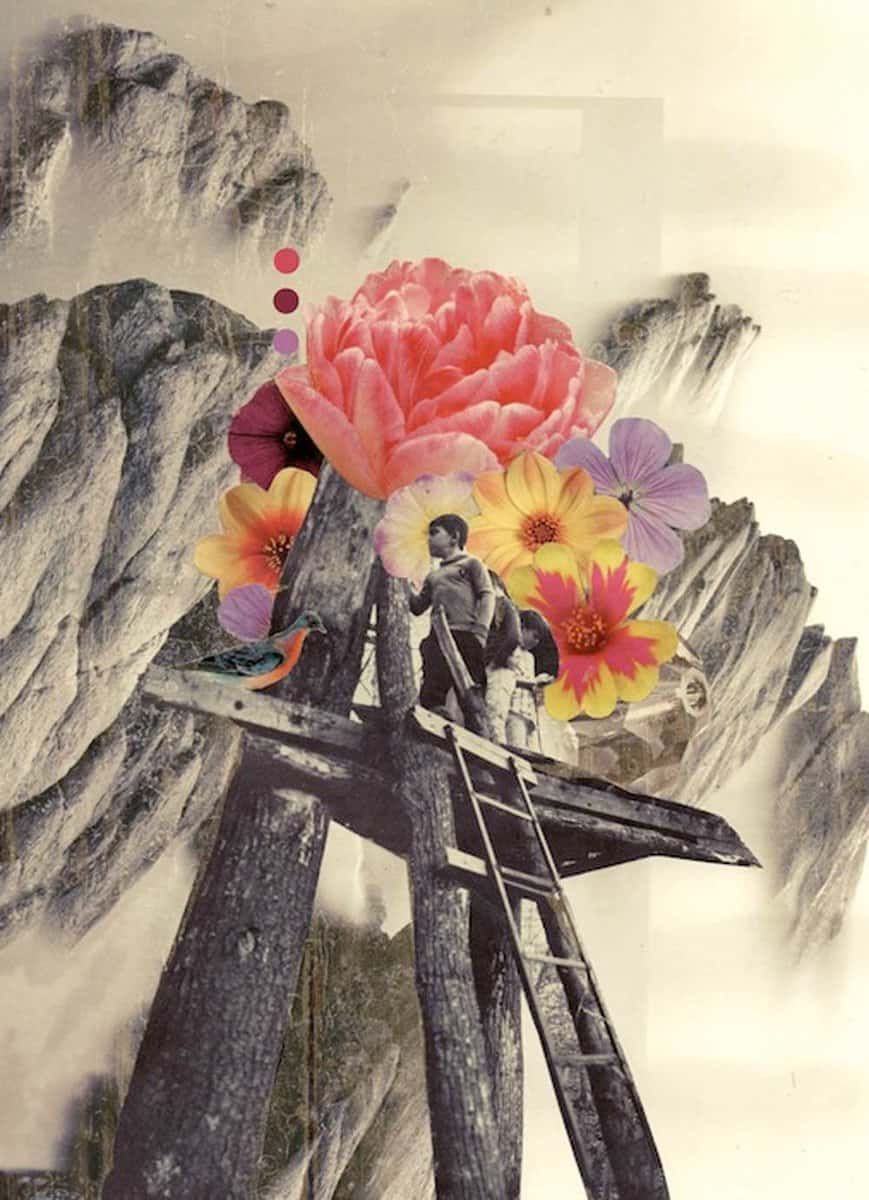 I prefer to work by cutting and pasting, which for the most part just involves scissors and glue, as well as whatever collage materials I'm using. Vintage magazines, handmade textures etc.
I also work digitally too. In this case, more often than not the imagery is provided to me from a client and I will also use handmade elements. If something has a very short deadline, this is the way I tend to work as it's generally much quicker.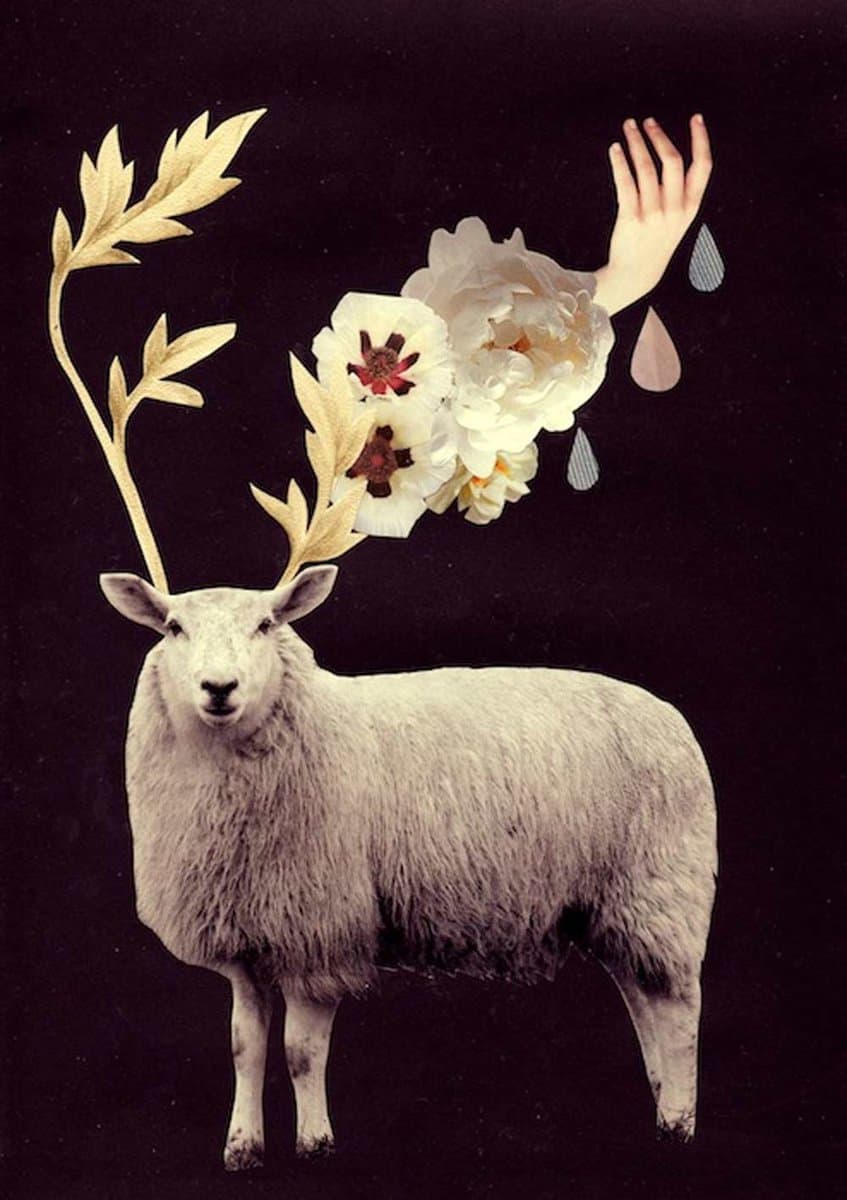 I wish I could say I had a studio or a shared space, but I currently work from the spare bedroom in our flat! I really like working with other people as it's great for ideas and feedback, and it's nice to be around like minded people. Saying this, I do like to work alone too, as I seem to have more energy and focus. I need to find a balance between these.
In terms of a routine, it really varies! On days where I have a lot of work, or a deadline I tend to just get straight on with it. I work better, feel more creative and focussed in the mornings and early afternoon, so that's when most of my work gets done. I take short breaks every couple of hours to get some fresh air and/or to get away from the work if I need a new perspective.
When I don't have much work on I try and get out and about to take photos, take things in and inspire myself. It's important to stay connected to what you do, but it's equally important to take a step back and refresh your mind.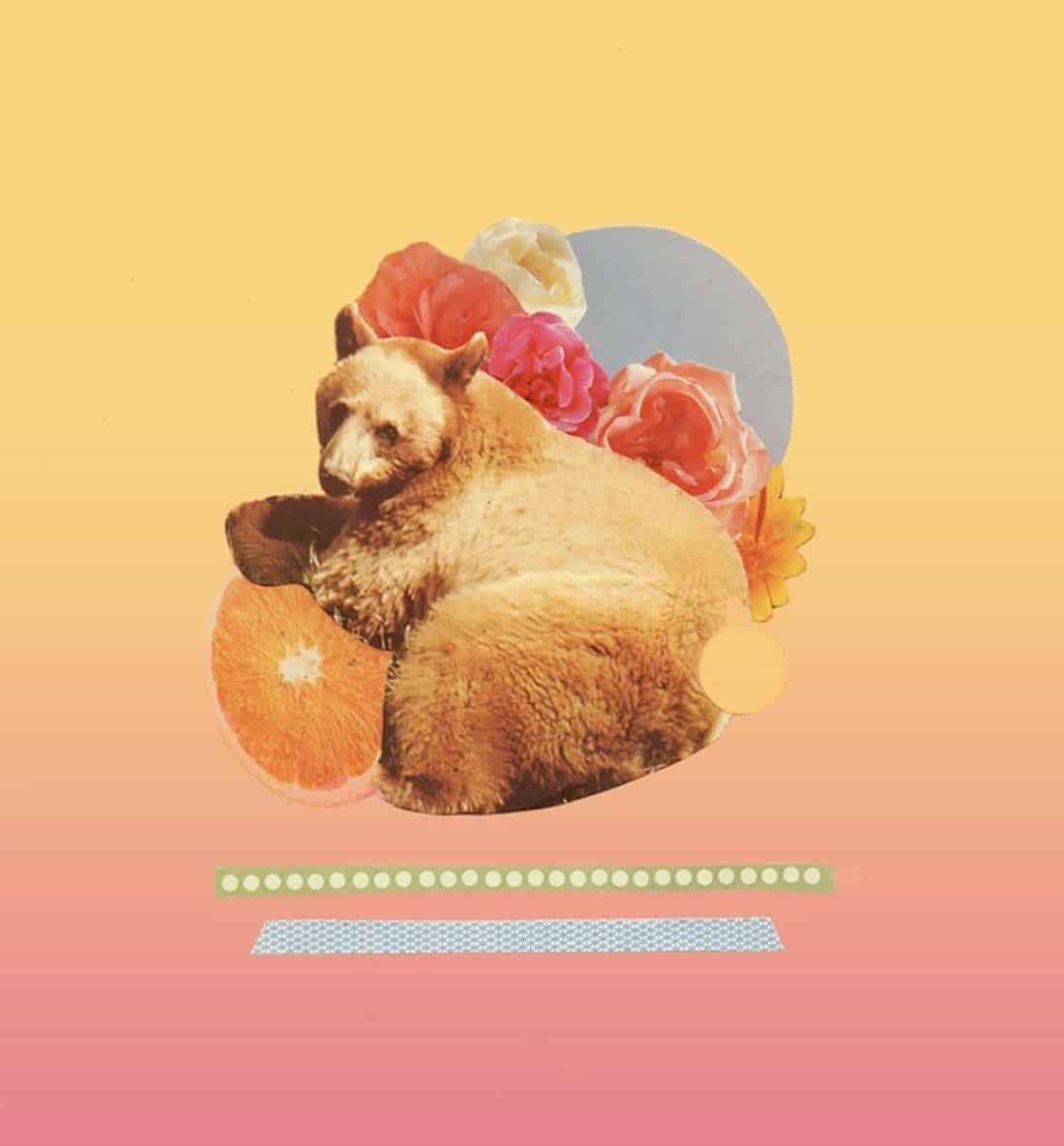 Being a freelancer, I love that I have more opportunity to experiment and work in different ways were I to work in house. It's nice to be able to take time to find new ways of working.
If I'm working on a project that has a longer deadline I'm able to take a bit more time to work through the image in multiple ways.
In general, with collage especially I love that I can create new words and snippets into dreams and other dimensions.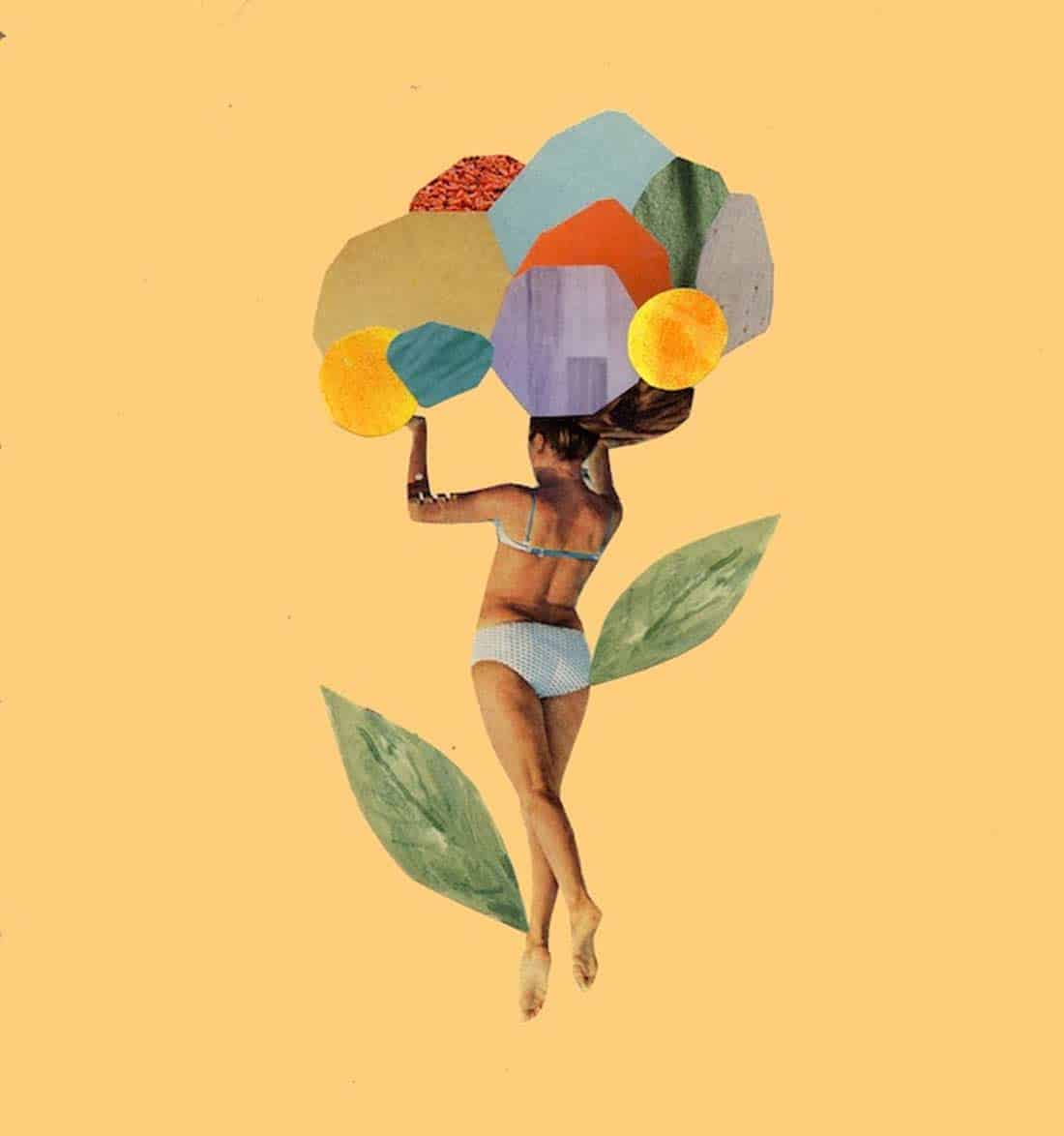 I would really love to have my work in some well known magazines, both in terms of editorial work and collaborating with a photographer/stylist/art director on something for a photo shoot.
As well as this, I would love to collaborate with a fashion designer or brand to have my patterns or other work on clothing and various textiles. That has been my dream since childhood and I'm determined to make it happen some day.
Finally, I would love to have my work included in a couple books that showcase artists/illustrators, particularly if it's collage focussed.
Learn more about Laura on the Cardboard Cities website.