Cynergy Bank is a lesser-known name in the realm of challenger banks, with this institution actually being a rebrand of the UK's arm of the Bank of Cyprus.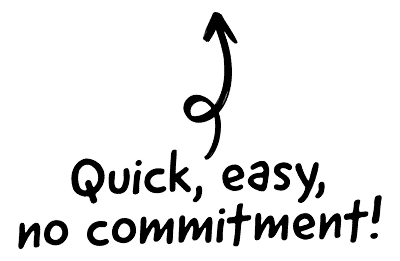 Since 2018, Cynergy has been servicing the SME community, expanding its reach beyond the Cypriot community and into the business mainstream. How does this bank compare to some of the more traditional names?
Does Cynergy Bank support business banking?
Cynergy describes itself as "a specialist bank serving the blended financial needs of business owners, property entrepreneurs, and family businesses."

The CRM platform to grow your business
Great for entrepreneurs
Powerful data analytics
Manage sales and data

Seamlessly connect data, teams, and customers
Cutting-edge marketing
Ideal for teams or solo use
Measure sales conversions

Powerful web builder and advanced business tools
Great for startups
Powerful web page builder
E-commerce available

Supercharged content planning
Great for marketing
Better than lists or sheets
Manage social media

Create a new website in 10 minutes. Easy.
Launch your website fast
Powerful data intuitive
No coding skills needed
While this bank places significant emphasis on property trading and purchases, this bank also offers a business current account and various lending streams for SMEs.
Business banking alternatives

Co-Op Business Banking
✓ Business Current Account
✓ Online, App & High Street Banking
✓ Quick & Easy Application Process


HSBC Business Banking
✓ Business Current Account
✓ In-Branch, Online & App Banking
✓ FSCS Protected


Metro Business Banking
✓ Business Current Account
✓ High Street Presence
✓ FSCS Protected


Mettle Business Banking
✓ Business Bank Account
✓ Online & App
✓ Quick & Easy Application Process


Monzo Business Banking
✓ Business Current Account
✓ Dedicated mobile app experience
✓ FSCS Protected


Tide Business Bank Accounts
✓ Free, Plus, or Pro Account
✓ iOS & Android Mobile App
✓ Upload & Auto-Match Receipts


Virgin Money
✓ Business M Account
✓ In-Store, Online & App Banking
✓ Insights & Forecasting Platform

What business banking accounts does Cynergy Bank offer?
Cynergy Bank only offers a single current account, known as a Business Current Account. Your account will primarily be managed online, but only through the official Bank website – this bank does not currently offer a mobile app.
If you open a Cynergy Bank current account, you will enjoy the following:
A contactless debit card that can be used for purchases up to £100. Note that this debit card is linked to your Business Current Account balance – it is not a prepaid expense card
A business account chequebook
Cash withdrawals of up to £400 per day from an ATM
A business overdraft (subject to approval)
Ability to make cash deposits and withdrawals over the counter at a high street branch of HSBC
Ability to make and accept rapid payments in other currencies to trading partners outside the UK
This bank also offers secured loans in the form of second charge mortgages, to be guaranteed against a business trading premises, and various lines of financial assistance. These include:
You will not need to be a Business Current Account holder with Cynergy to apply for this financial assistance, though it may help your case if you are.
Is my company eligible for a Cynergy Bank business bank account?
A Cynergy Bank Business Current Account can be opened with a deposit of just £10. However, this bank only deals with charities, partnerships, and registered limited companies. Sole traders will not be eligible for a Cynergy Bank Business Current Account.
How do I set up a Cynergy Bank business bank account?
A Cynergy Bank account cannot be opened online, or in a HSBC branch. You'll need to call Cynergy on 0345 850 5555 to discuss your application. The lines are open between 8am and 8pm, Monday to Friday, or from 9am to 5pm on weekends and bank holidays.
What are the advantages of setting up a Cynergy Bank business bank account?
Cynergy Bank has a great reputation for customer service, reportedly answering the phone quickly and endeavouring to resolve any issues on the spot. This can be a relief for business customers, who often need fast assistance.
The interest rates offered by Cynergy Bank on overdrafts and lending streams are considered quite competitive. The fee for running the account breaks down to just £3.75 per month, too – that's much cheaper than most business accounts, especially those that offer overdraft facilities.
This bank is fully regulated by the FCA, and deposits of up to £85,000 are protected under the FSCS.
What are the drawbacks of setting up a Cynergy Bank business bank account?
For some people, banking with Cynergy will feel like the worst of both worlds. The partnership with HSBC suggests that Cynergy operates like a high street bank, but this provider offers none of the perks you would associate with a challenger bank like Tide, Mettle, or Monzo.
The lack of app-based banking, and thus no ability to merge your account with bookkeeping software, will be a dealbreaker for some.
While the service fees to maintaining a Cynergy Bank current account are low, there many and varied costs associated with microtransactions can quickly add up, while the £100 limit on debit card purchases feels unnecessarily restrictive.
What fees are involved with running a Cynergy Bank business bank account?
Cynergy charges a quarterly fee of £15 to maintain a Business Current Account in the UK. In addition, different transactions will attract the following fees:
| Type of transaction | Fee or charge |
| --- | --- |
| Automated credits to account | 35p per transaction |
| Debit card payments | 40p per transaction |
| Cash withdrawals from ATM | 1.50% of total withdrawal (min. £1.50) |
| Paying cash into account at HSBC counter | 65p per £100 |
| Withdrawing cash from account at HSBC counter | 65p per £100 |
| Incoming cheques paid into account | 30p per transaction |
| Outgoing cheque payments | 78p per transaction |
| Outgoing direct debit payments | 45p per transaction |
| Outgoing standing order payments | 60p per transaction |
Cynergy Bank fees and charges
Lending streams, including overdrafts, will also accrue interest. Rates will be discussed and agreed when you open a Cynergy Bank Business Current Account. Additional expenses will also be accrued if you trade outside the UK, or use your debit card overseas, though a Cynergy Bank debit card can be used anywhere that accepts Visa.
What is Cynergy Bank's reputation among business banking customers?
Cynergy enjoys a score of 3.8 from 5 on TrustPilot, based on over 1,000 reviews. TrustPilot consider this a Great score.
It's certainly a much higher score than any high street bank, including big hitters like RBS and NatWest has managed to attract, though it's not quite as impressive as the scores for rivals that offer financial assistance, such as Shawbrook Bank and Time Finance.
General consensus online appears to be that the Cynergy Bank website is not the most user-friendly interface, but customer service over the telephone is regularly praised. This is a comparatively rare compliment, so it should not be disregarded!
Summary
Being entirely honest, it's tricky to see which business model in the UK would benefit from opening an account with this bank over a high street or challenger rival.
While the range of services offered by Cynergy is admirable, there are cheaper and more flexible business accounts out there.
By all means, consider this bank for their financial assistance programs, but think carefully about whether this is truly the most effective bank to manage your business affairs.