After University and several interesting jobs in the corporate world, Martina Latimer realised something was missing: working and creating with her hands. In 2012, Martina launched At Sarah's in Vienna and since then she has 'been on a wonderful journey, which allows me to create beauty by hand.'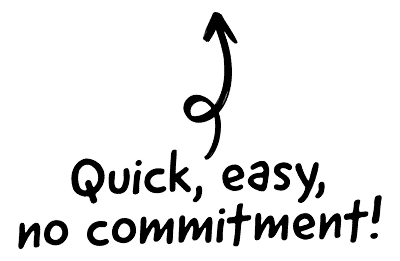 My customers tend to be mid-career professionals with an appreciation for high quality handmade products. They are looking for an unique piece with an authentic story rather than a mass produced brand name good. They are interested in the creative process and understanding how their piece is made.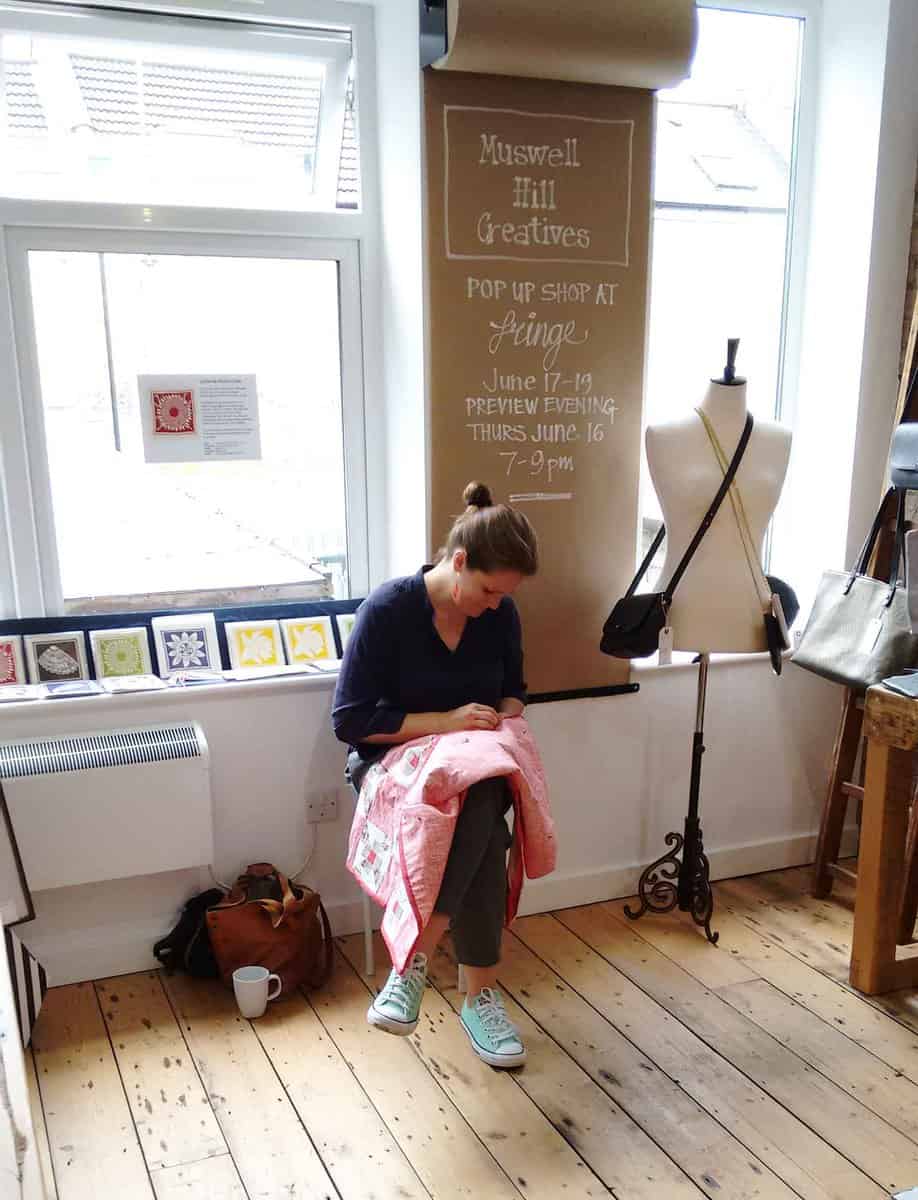 The CRM platform to grow your business
Great for entrepreneurs
Powerful data analytics
Manage sales and data

Seamlessly connect data, teams, and customers
Cutting-edge marketing
Ideal for teams or solo use
Measure sales conversions

Powerful web builder and advanced business tools
Great for startups
Powerful web page builder
E-commerce available

Supercharged content planning
Great for marketing
Better than lists or sheets
Manage social media

Create a new website in 10 minutes. Easy.
Launch your website fast
Powerful data intuitive
No coding skills needed
I studied business management and worked in the corporate world for 10 years, when I began looking for a hobby. In HR I missed working with my hands. So I went on a journey via knitting, crochet and felt bags to patchworking, where I am today. For several years I did it as a self-taught hobby, and had such good response from my immediate social environment that the idea grew to make this my profession. Shortly after my 2.5 year old son was born my Australian-American husband and I decided to leave our home in VIenna, Austria. I am Austrian. In autumn 2015 we moved to London, my husband changed careers, and so did I.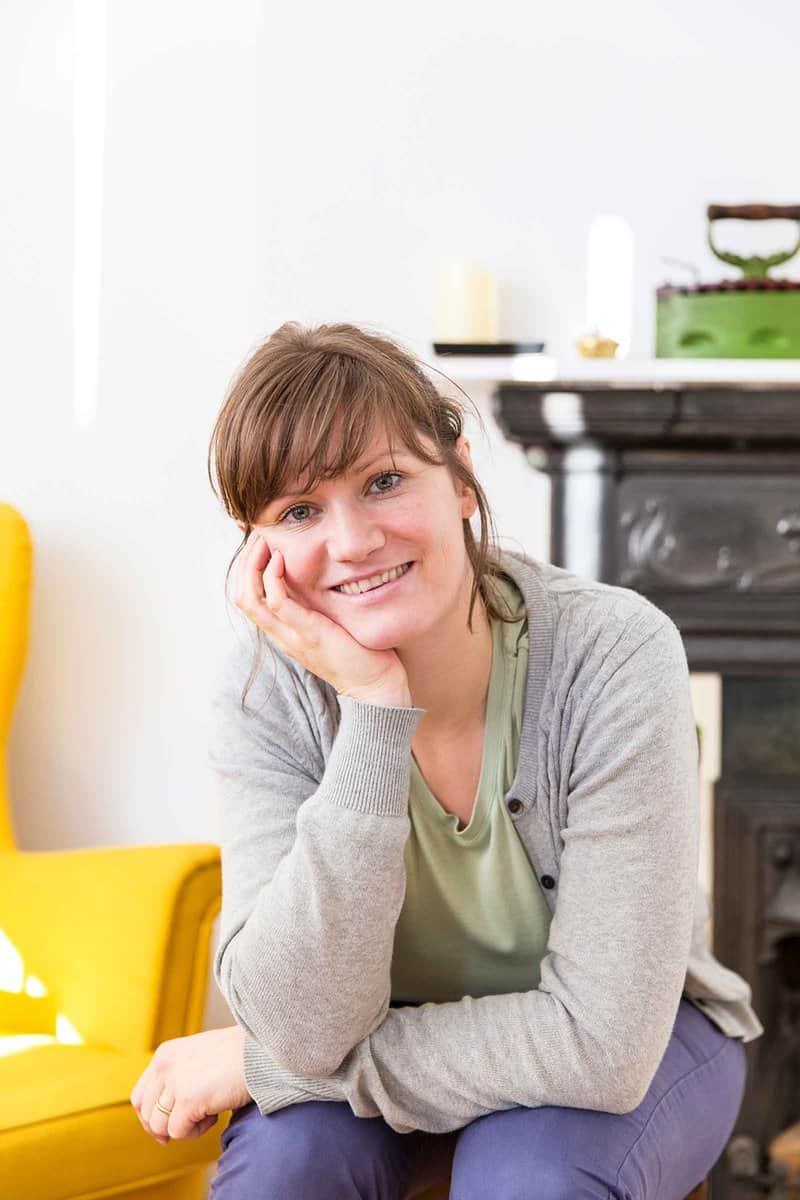 Finally, after 7 years, I made this exciting step and started at sarah's. Since then I have been on an amazing and inspiring journey, which over the last 8 months took me to several crafts markets, saw me join the arts collective 'Muswell Hill Creatives', and started me teaching patchwork at the Crafts parlour 'Fringe 108' and even at the London Met University. I was blessed to be recognized by several leading magazines, such as 'The World of Interiors' and 'GQ', who found my work distinctive and unique – worth featuring in their magazines. Soon I will attend my first trade show where I am planning to launch my very first sewing kit.
I focus on high quality, every piece is one of a kind with a special eye on fitting the product to the client's environment and taste.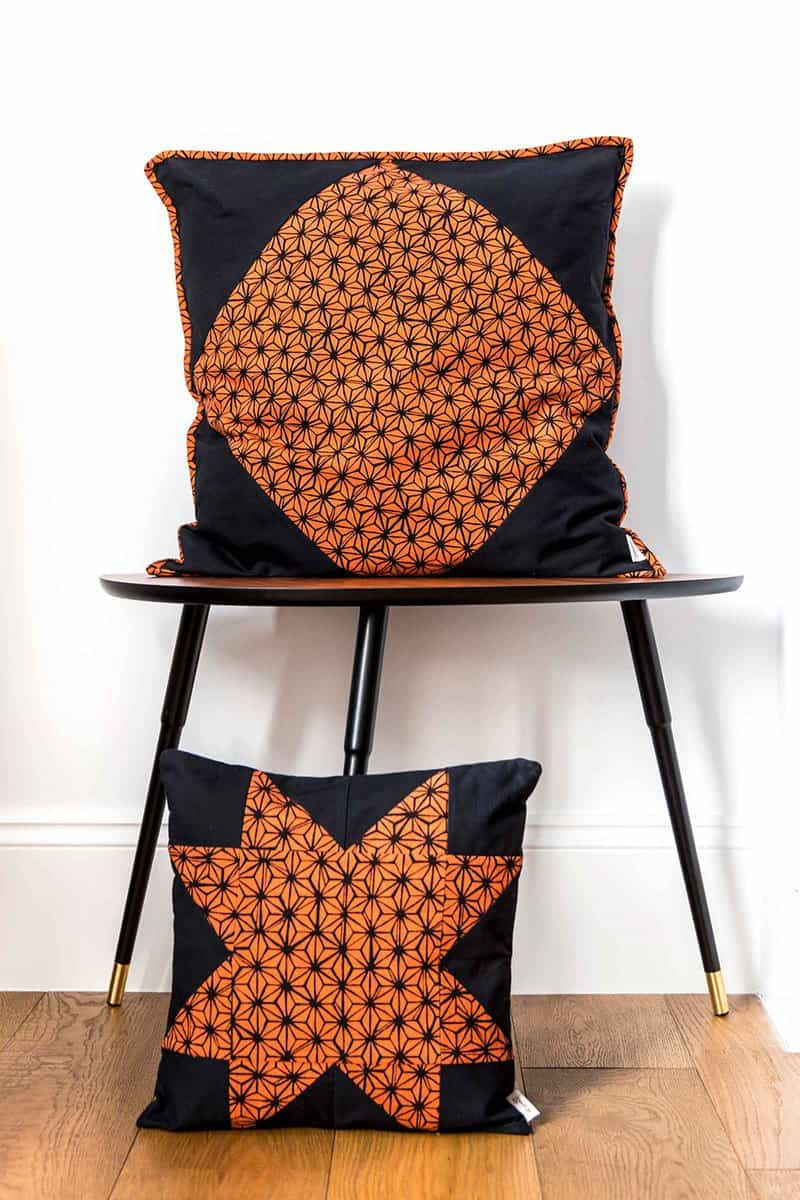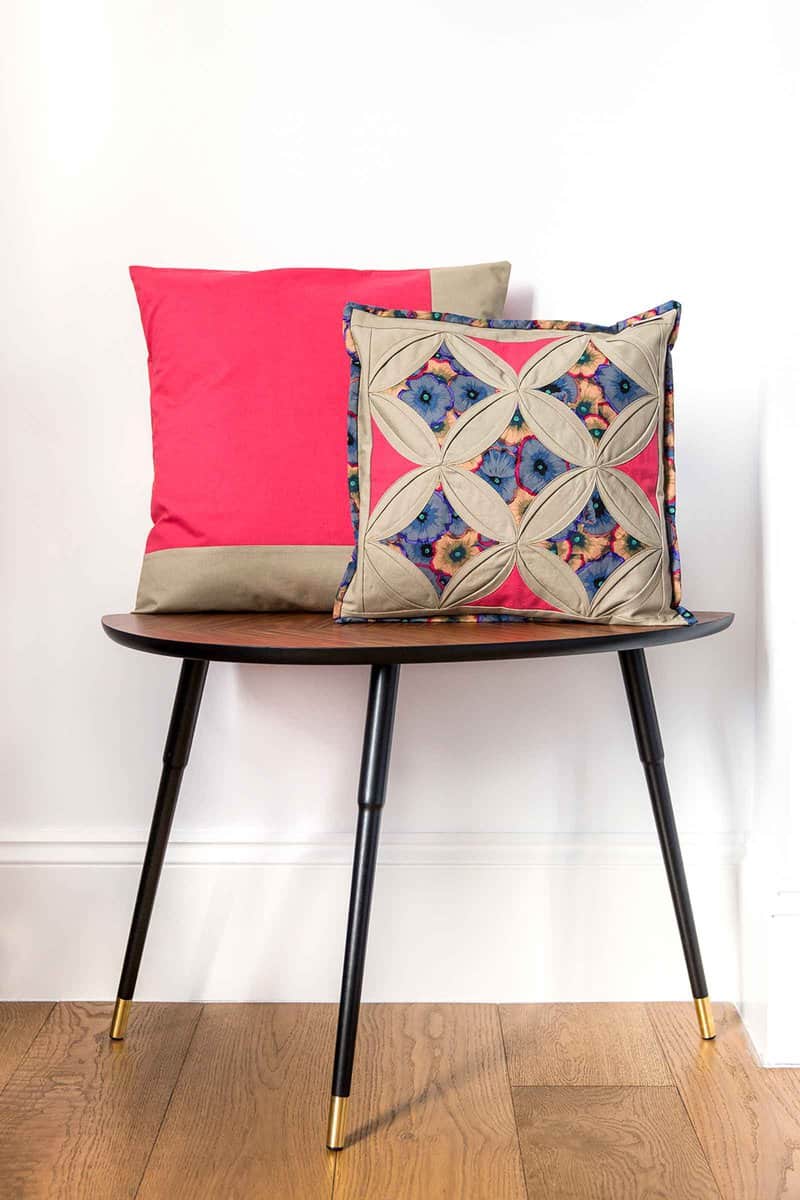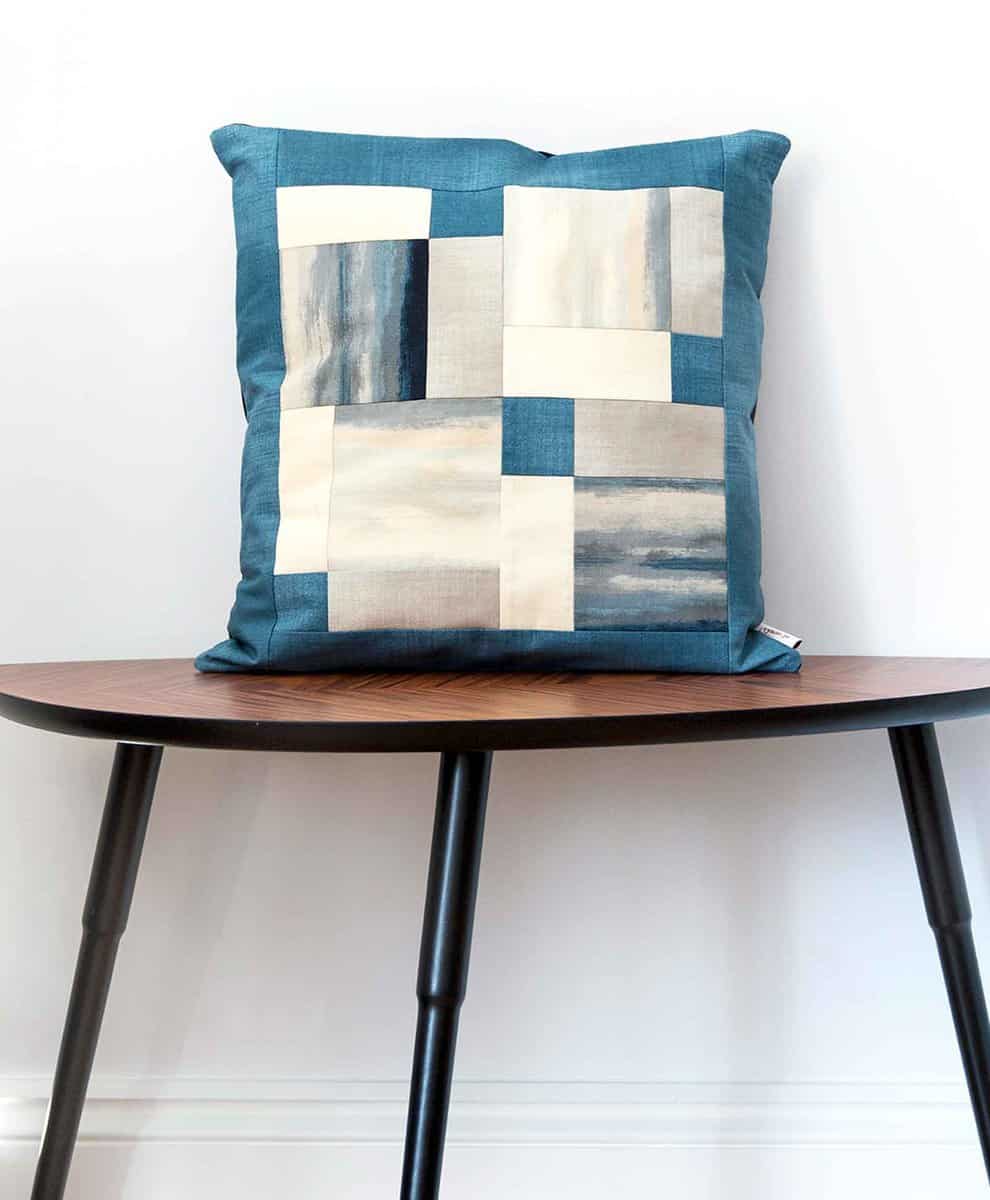 I've learned endurance, endurance, endurance. When you are in the 'Gosh! Why am I doing this?'-phase, it is important to fight through with open eyes and mind, because afterwards something new and important is waiting for you. Talk to people who are supportive. Sharing knowledge and experiences with other artists, even in other fields, will help develop your own career further. Ignore people with 'buts' and listen to those who challenge you to think big & be daring. It might be a big risk to work in the craft world and leave behind a well paid job, but it can be an equally large risk to stay in the corporate world with a job you are not entirely happy with, that doesn't make you go the extra mile…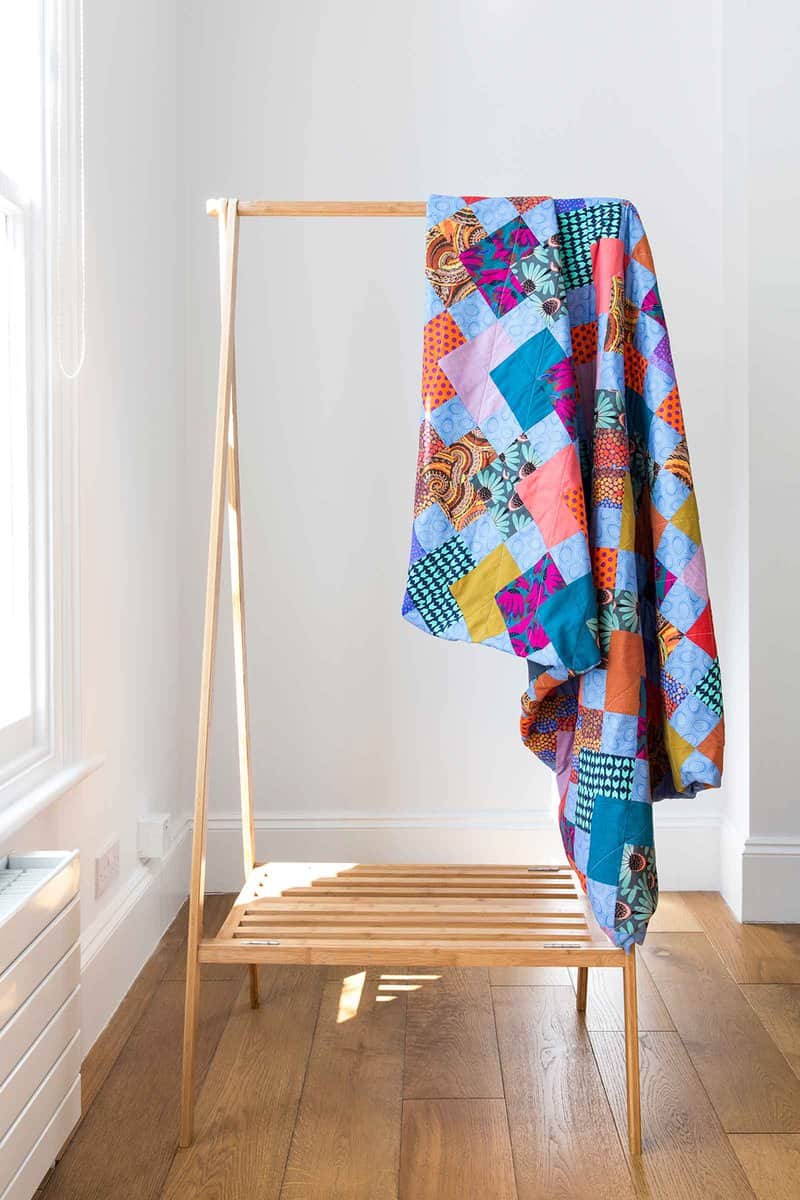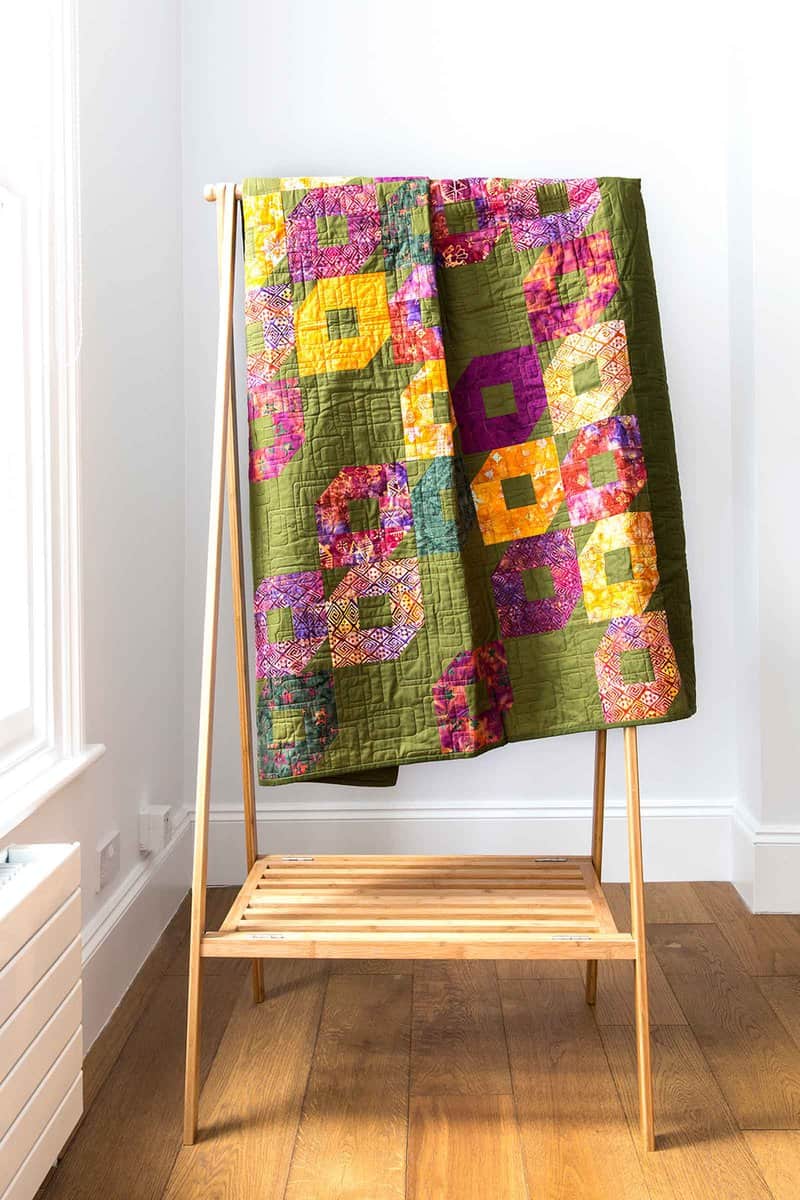 The creative process starts with the first meet up I have with a customer for a bespoke order. I listen carefully to understand what my clients are looking for and get a sneak peak in their homes for the full picture. I take one or two days to let it sit before I start assembling material suggestions. I sketch a few patterns or even sketch a couple quilts and share my ideas with the customer. The creative process of one piece goes into a Pinterest board that I share with my customer and work on throughout the whole process.
On average a full size quilt takes about 60 hours of cutting fabric, ironing, sewing and quilting, the design work not included. The sewing bit is very technical, which I really love. I like the precision it requires to match the patches and it alway amazes me how beautiful and colorful fabrics pop even more when I patch them with another fabric of a totally different style. Making something new each time is my pleasure; I love to create.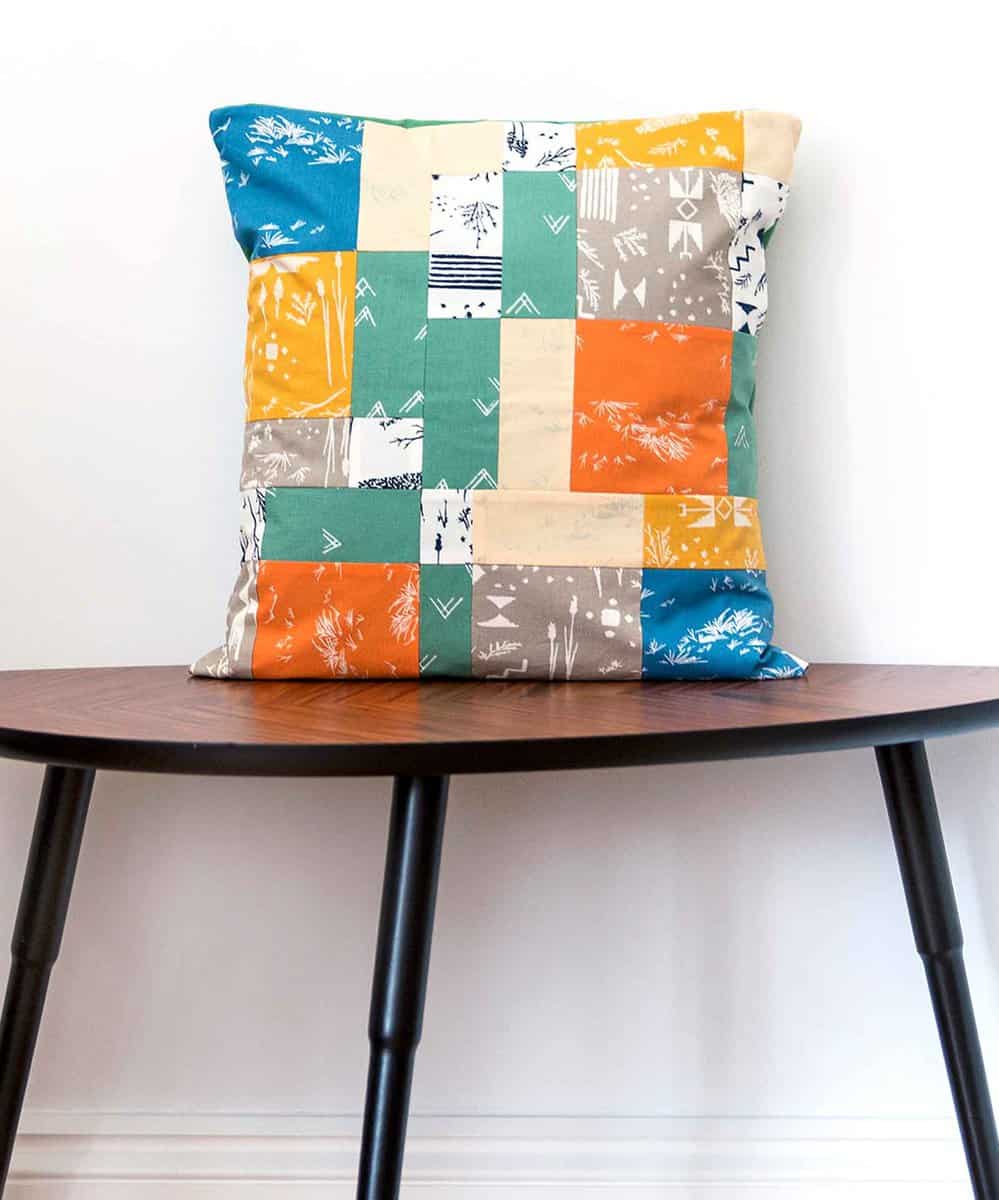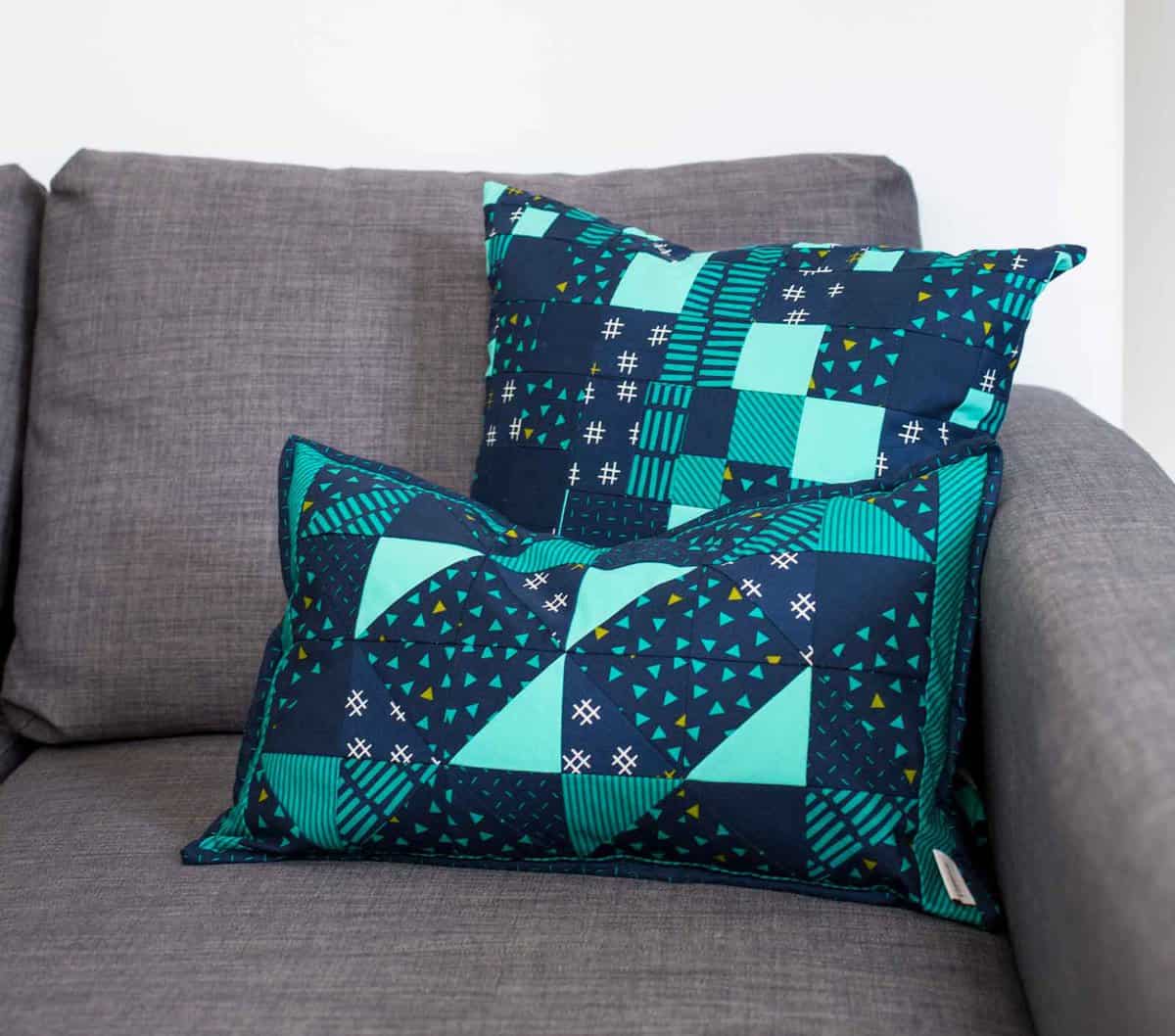 I am using Pinterest, a sketchbook and watercolors to make the initial design. I aim to source fabrics locally and mainly use 100% cotton. For the wadding of the quilts I use 100% cotton too that I buy in the UK. My sewing machine 'Roberta' plays the leading role, supported by my rotary cutters to cut the fabrics. When patchworking you don't use siccors but these rotary cutters as they allow an exact cut which is crucial to patchwork. For cutting the fabric I use a ruler for measurements. Very important is the iron. I have charming mini-sewing machines for teaching patchwork classes as I offer classes at peoples home and as purchasing a sewing machine is quite expensive sometimes people want to see first if patchwork is for them before they go ahead investing in a machine.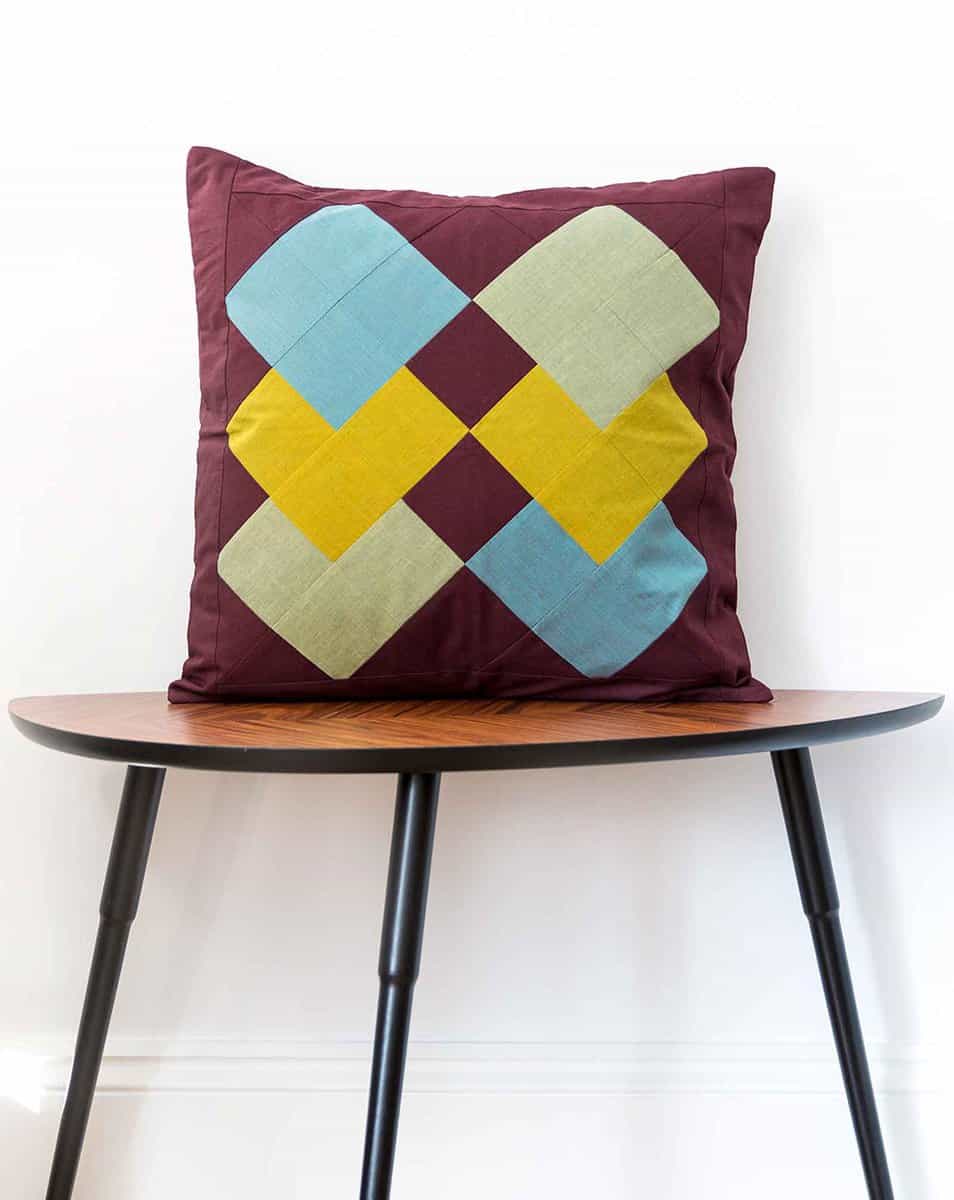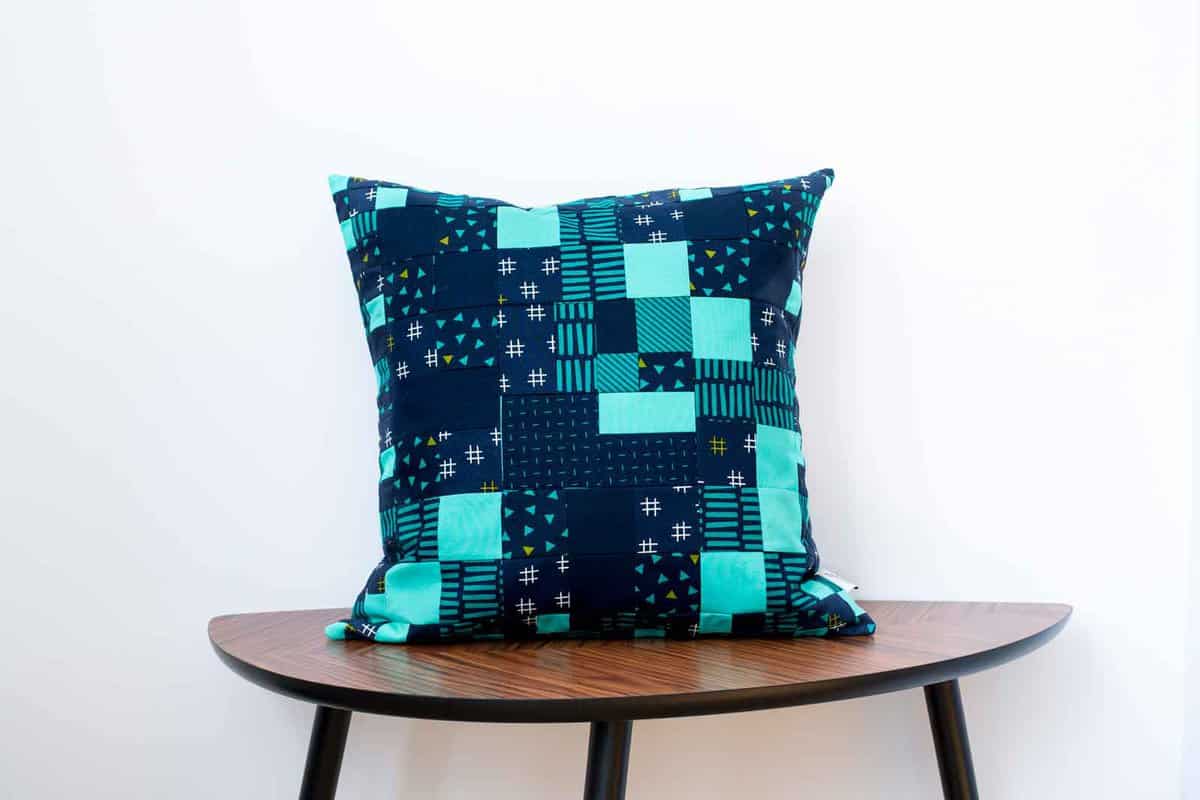 I have a workspace at home. The mornings are dedicated to my son and the work as a housewife. When he leaves for nursery in the afternoons, 4 days a week, this is the time I can be productive. I design, work on my social media presence, prepare classes, I do the accounting, write copy, apply for markets, and I even manage to sew every now and then! My very supportive husband picks up our son from nursery and when they come home my son usually asks what I am working on and he tells me then what he thinks about it. Then we have dinner, family time. My husband plays an important role as my sounding board for business strategies, new ideas, etc.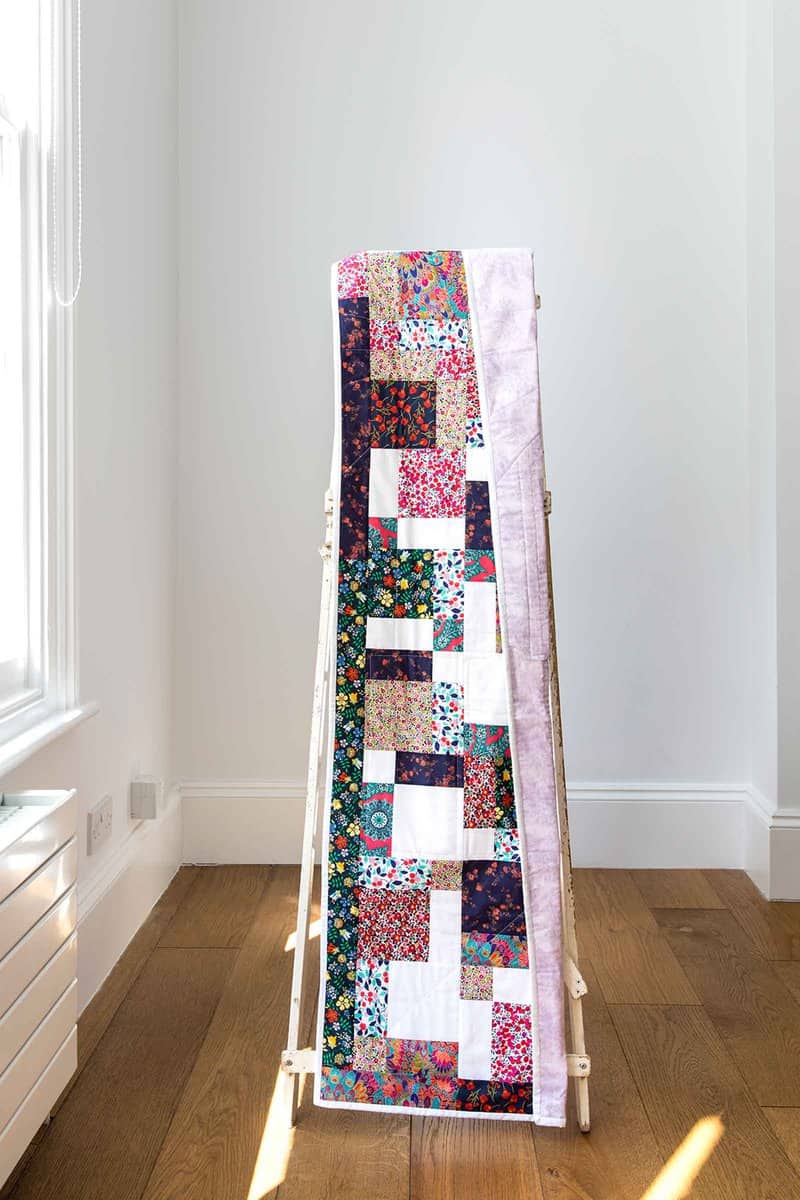 My advice for others would be: dare to ask for what you want and put yourself out there. Talk to people and have some savings ready to get you through until you've built a client base.
I want to be the go-to person when it comes to customized cushions, quilts and for patchwork classes. I want to be in carefully curated shops that sell my limited editions. My company should be known for high quality and a positive work ethos.
Learn more and view Martina's products here.