Tara McKenna is a London based graphic designer who recently quit a budding career as an accountant to jump into the world of freelance graphic design.
Compare prices for graphic design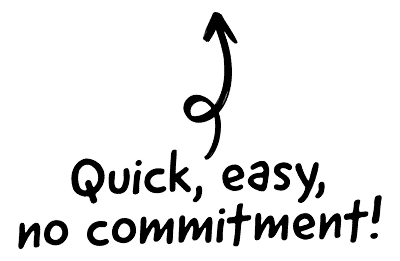 I've had quite a dramatic change of events from my background and education. This time last year I was writing a dissertation in Economics for my final year of study at University. I then graduated in June with a degree and a job offer from an accountancy firm; I was very much following the trend of my friends into the corporate world.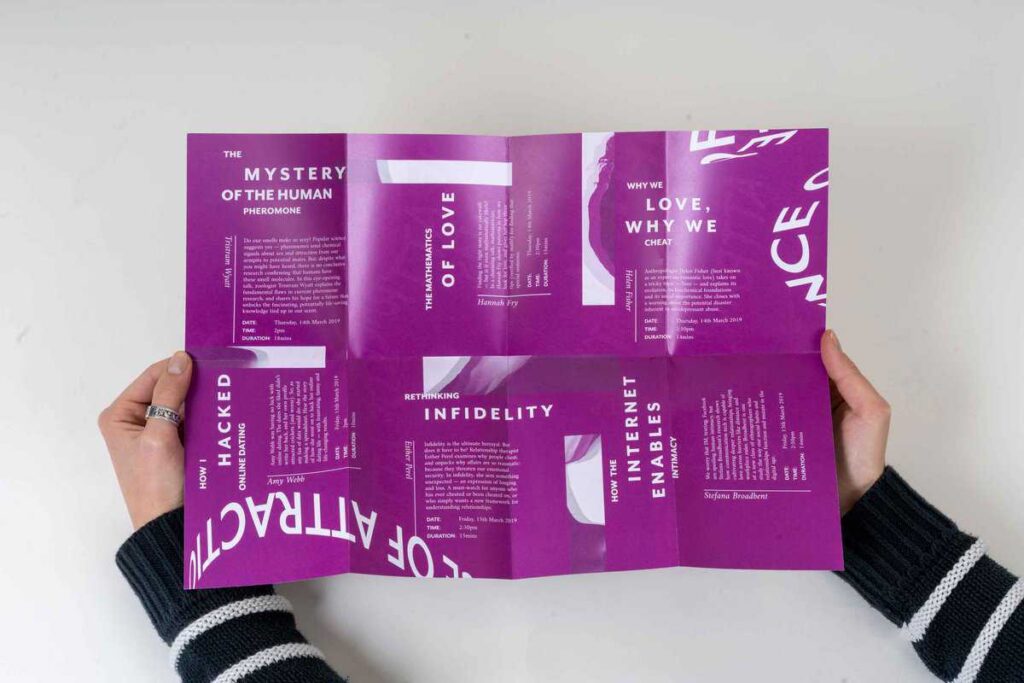 However, I have always been creative; loving art at school and doing some low-key/self taught graphic design for a series of charity night club events at University. While I was doing this at University, I absolutely loved the creative side but felt frustrated at using free graphic design programmes and not being able to recreate the ideas I had in my head. I was fairly limited to basic designs and my own drawings which always looked very amateur when uploaded for digital use. 

The CRM platform to grow your business
Great for entrepreneurs
Powerful data analytics
Manage sales and data

Seamlessly connect data, teams, and customers
Cutting-edge marketing
Ideal for teams or solo use
Measure sales conversions

Powerful web builder and advanced business tools
Great for startups
Powerful web page builder
E-commerce available

Supercharged content planning
Great for marketing
Better than lists or sheets
Manage social media

Create a new website in 10 minutes. Easy.
Launch your website fast
Powerful data intuitive
No coding skills needed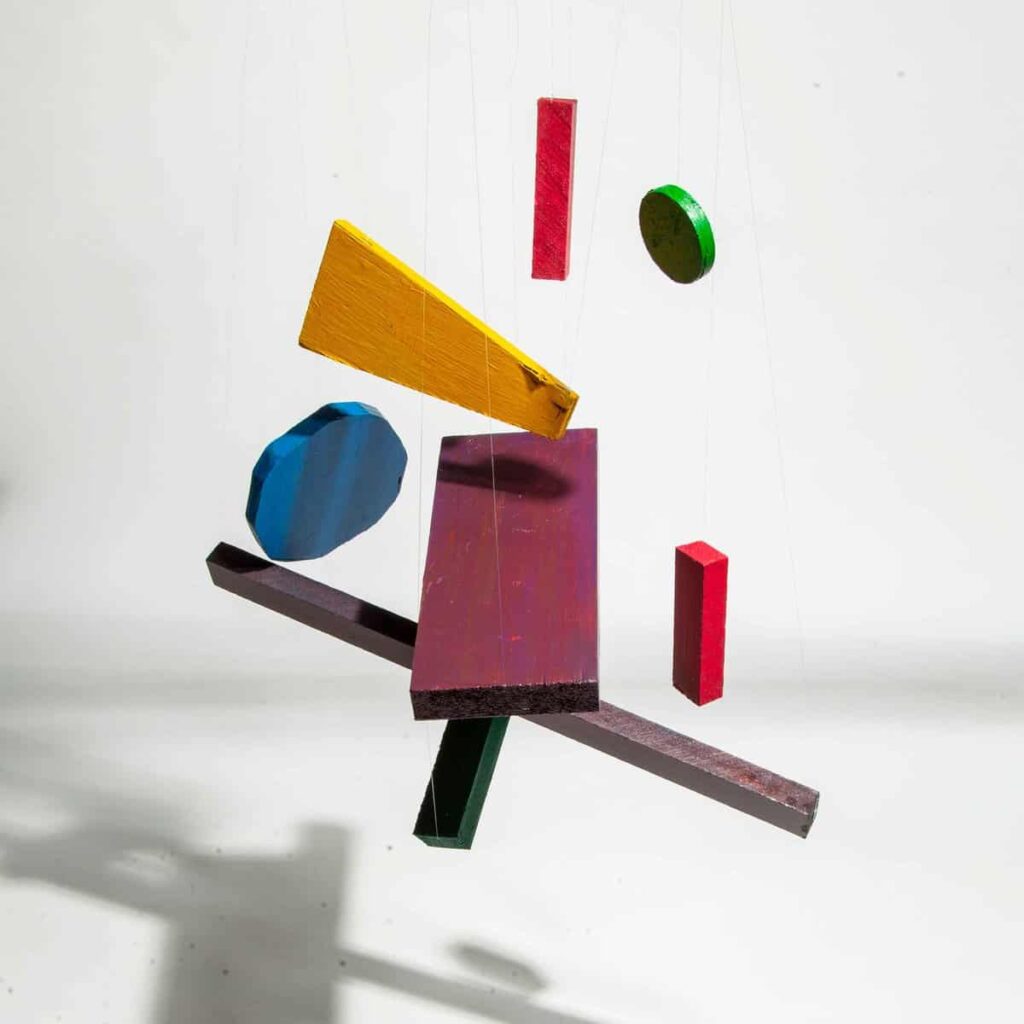 Towards the end of University I noticed how much more I enjoyed the creative activities I was doing alongside my degree and sat up and realised that my passion really lay in the creative sphere. When I finished University, I started to look up art courses, graphic design courses and other creative platforms which I could use to further my skills. Then I heard about Shillington College for short, intensive graphic design courses for beginners. I thought that it ticked every box so signed up pretty much straight away to the full time, three month course. It was hard work but I learnt so much and absolutely loved every minute of it.
I'm now at the start of my career, having finished Shillington in December, and doing a couple of freelance jobs for clients. I'm looking to secure a full time position in a design agency to further my skills and learn from more experienced designers.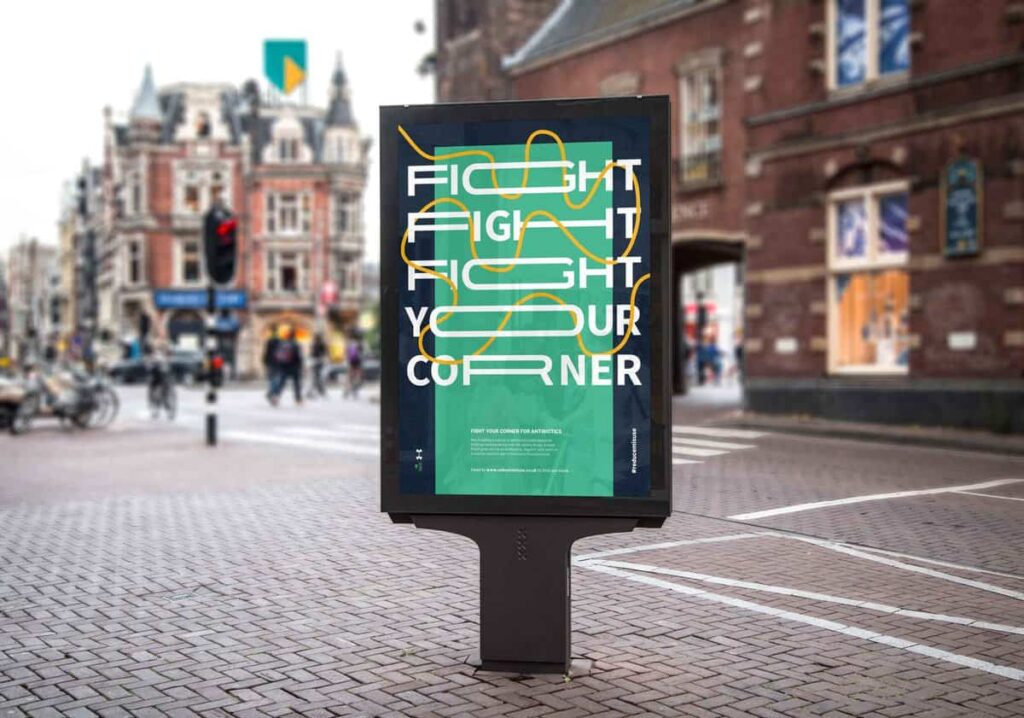 From my path so far I have learnt that you have to be experimental and just keep pushing the boundaries of your work. Someone will always tell you to rein it back in if you go too overboard and wacky for the brief! I really enjoy just seeing where a brief can take me and injecting life and energy into something that might need a bit of love.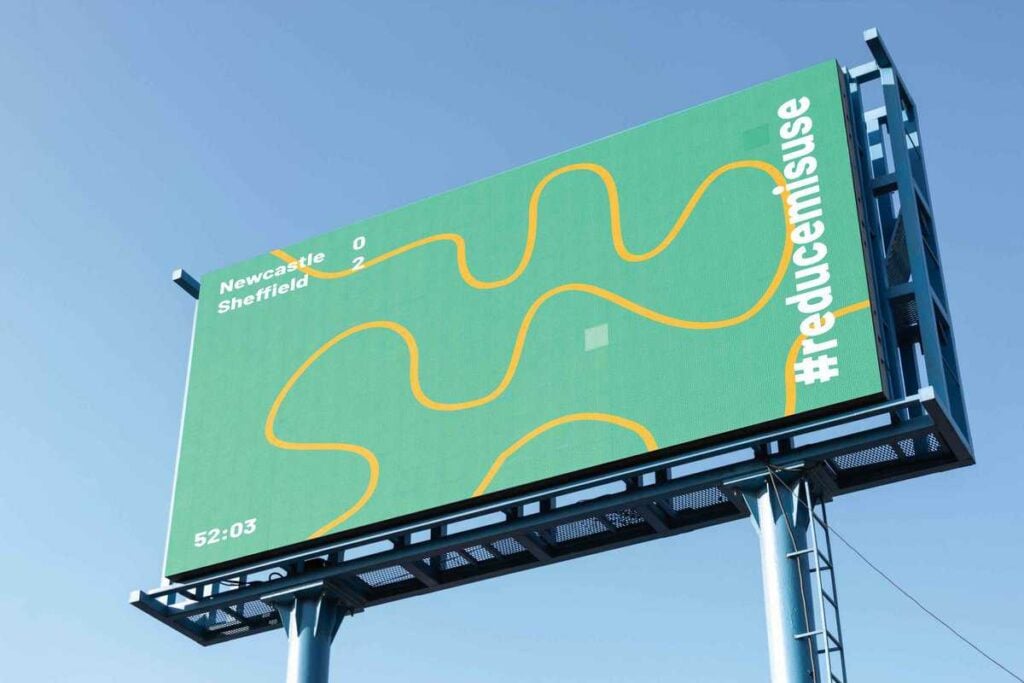 When I first get a brief, I research around the client and any other notable factors. I then make endless mind maps to find a route or two that can inspire the visual identity for the design I'm doing. I love this part because you can just let your imagination run wild – I literally write down anything and everything that comes to mind and sometimes something unexpected crops up which changes the design direction entirely. When I have decided on a general route to take, I spend time making mood boards and then off I go.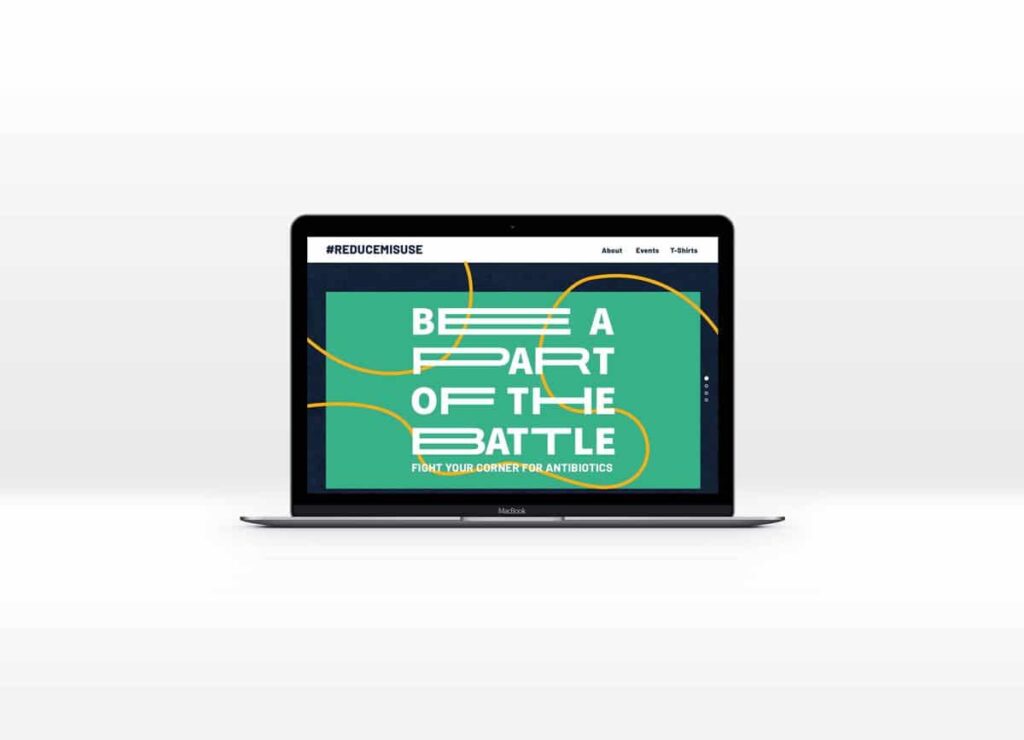 I also really love getting away from the computer and using my hands to make or draw things to get some interesting elements that you can't achieve on the computer. I think this gives designs an interesting edge a lot of the time and a more raw, tangible feeling.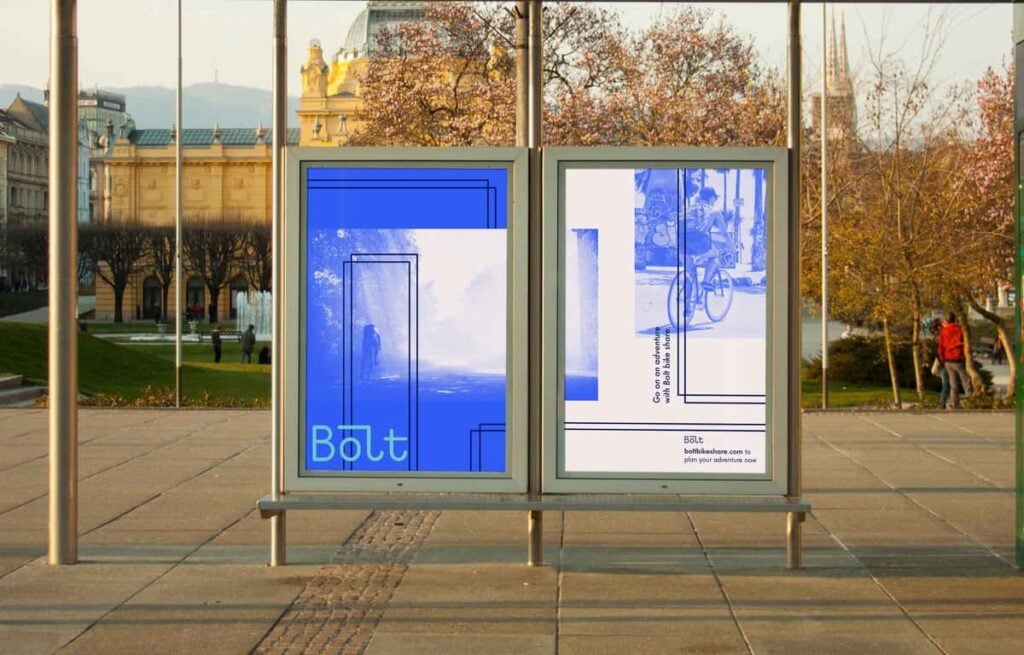 Most of my work is done using a computer, however my creative background started with art and so where possible I try to incorporate mark making, sketches and collages to bring a bit more of a real feeling to my work. For one of my projects (the handmade album cover for Fat Freddy's Drop (student brief)) I sawed lots of pieces of wood into shapes taken from the instruments that the band plays and painted these to make into a hanging mobile for the final composition. I really enjoy bringing a tactile element into a project because I think it makes it more dynamic (and it's great fun making it).
At the moment I am just doing a couple of freelance jobs that I have found through word of mouth. One of my current projects is to make a website for a charity that teaches disabled children how to ride horses, so I am doing this for free as a favour to them. In the future, though, I plan to work in a design studio and build my career this way, while carrying on doing a few of my own personal projects alongside this.

I do most of my work from home however I have a part time job working for an artist at the moment that involves going to his studio to help him out with designing material for his brand for use on social media and in magazine articles etc.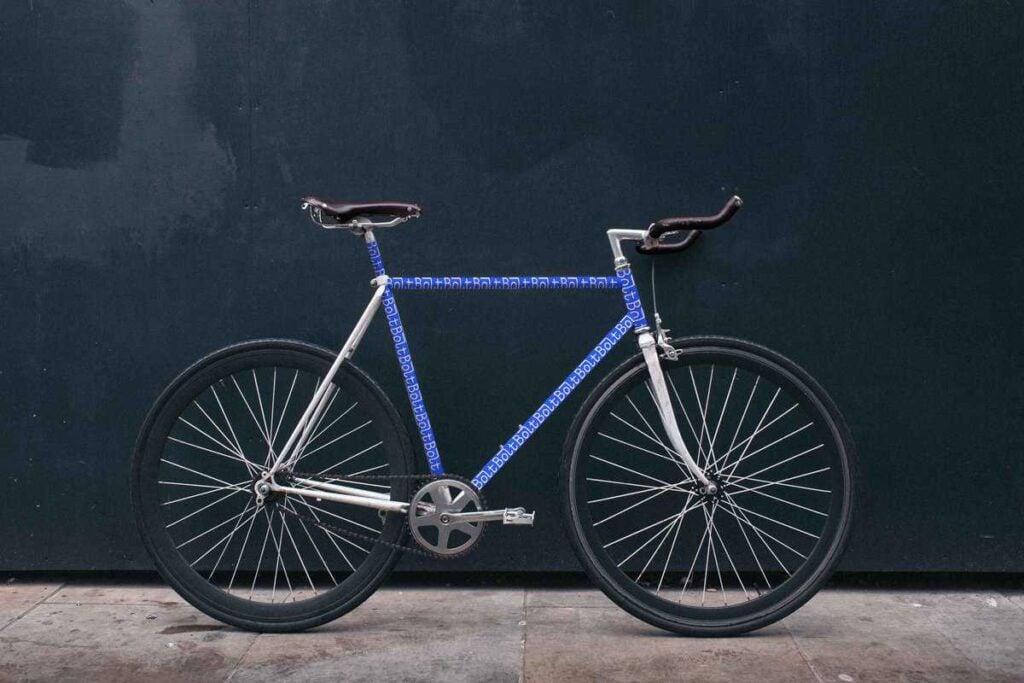 The advice I would give to someone who was in my position before I started formally studying graphic design would be to just go for it. You also don't know what you're really missing out on until you've tried it and are really in the thick of it all.

Long term, I'd love to work more in digital and get involved more heavily with UI and UX as I think these are really exciting areas of the creative industry, given the speed of technical progress at the moment.
Learn more about Tara on her website.