Wellness is an increasingly important topic in relation to the workplace. If you're part of a creative startup, you'll want to make sure everyone involved is fulfilling their potential. A great way in which to do this is to have wellness measures in place. Lilli Hender from OfficeGenie shares some ideas to help you create a happy, healthy working environment.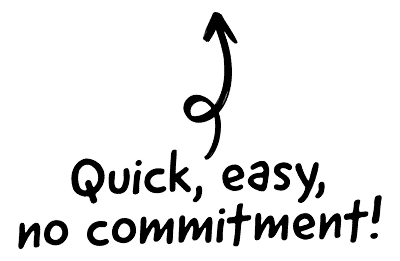 Well well well…
Since travelling overseas from America and Australia, wellness workshops appear to have taken root in offices across the UK. Designed to inform and inspire, workshops tend to consist of a guest expert delivering a presentation on an aspect of wellbeing.
The speaker shares their expert knowledge (this could be on stress, sleep, or nutrition for example) with the view to allowing staff to walk away with actionable tips. Workshops are often optional and fairly informal to prevent the setup from feeling too prescriptive.

The CRM platform to grow your business
Great for entrepreneurs
Powerful data analytics
Manage sales and data

Seamlessly connect data, teams, and customers
Cutting-edge marketing
Ideal for teams or solo use
Measure sales conversions

Powerful web builder and advanced business tools
Great for startups
Powerful web page builder
E-commerce available

Supercharged content planning
Great for marketing
Better than lists or sheets
Manage social media

Create a new website in 10 minutes. Easy.
Launch your website fast
Powerful data intuitive
No coding skills needed
Snack attack
When an afternoon slump hits, it can be difficult to stay motivated and keep creativity (and positivity) levels high. A good way to tackle this is to supply a range of healthy snacks to boost energy levels – they're also handy to take away the miserable feeling of mid-morning hunger.
Cereal bars, fruit, nuts and seeds can make brilliant options. Chocolate might be a preferred choice but sadly it doesn't have the same impact on energy and health. Local farm shops will often make deliveries for a reasonable price so it's worth enquiring, and maybe investing in a juicer!
Breathe in, breathe out
Healthier air makes for healthier people so the more you can do to improve the quality of the office air, the better. Cognitive scores doubled when the air inside an office was fixed to have lower CO2 levels than that of a 'conventional' office.
Plants can help with this and they have the added benefit of being aesthetically pleasing! An alternative is to simply open a window but if you want to go one step further, why not encourage outdoor walking meetings. They can provide a nice break from the office environment and the fresh air you need to get your creative juices flowing.
Flex check
Flexible working can do wonders for employee stress levels by reducing the hassles associated with a rigid nine-to-five routine. It enables employees to have a degree of freedom over their work-life balance: medical appointments or childcare arrangements, for example, can be worked around rather than require the use of holiday leave.
If an individual would feel happier working from home or out of the office occasionally, this doesn't have to pose a problem. Some tasks are better suited to outside the office environment, particularly when it comes to creative tasks, so making the most of the freedom is a great idea for wellness and work too!
There are lots of things you can do to boost wellbeing in the workplace. The first step is realising it's important and taking note of the factors that can make a difference. Helping employees function on top form will never be without its rewards.