Mike Hindle is a Derby, UK-based creative  producing digital visuals under the name Mikhin.
Compare prices for graphic design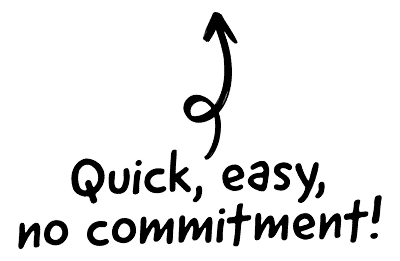 My day job clients are mainly corporate. We design flyers, business cards and logos mainly for local businesses and start ups. This is currently my main income, however I'm starting to earn more and more from my illustration work. I sell my designs on various print on demand sites like Redbubble, Society6 and Live Heroes.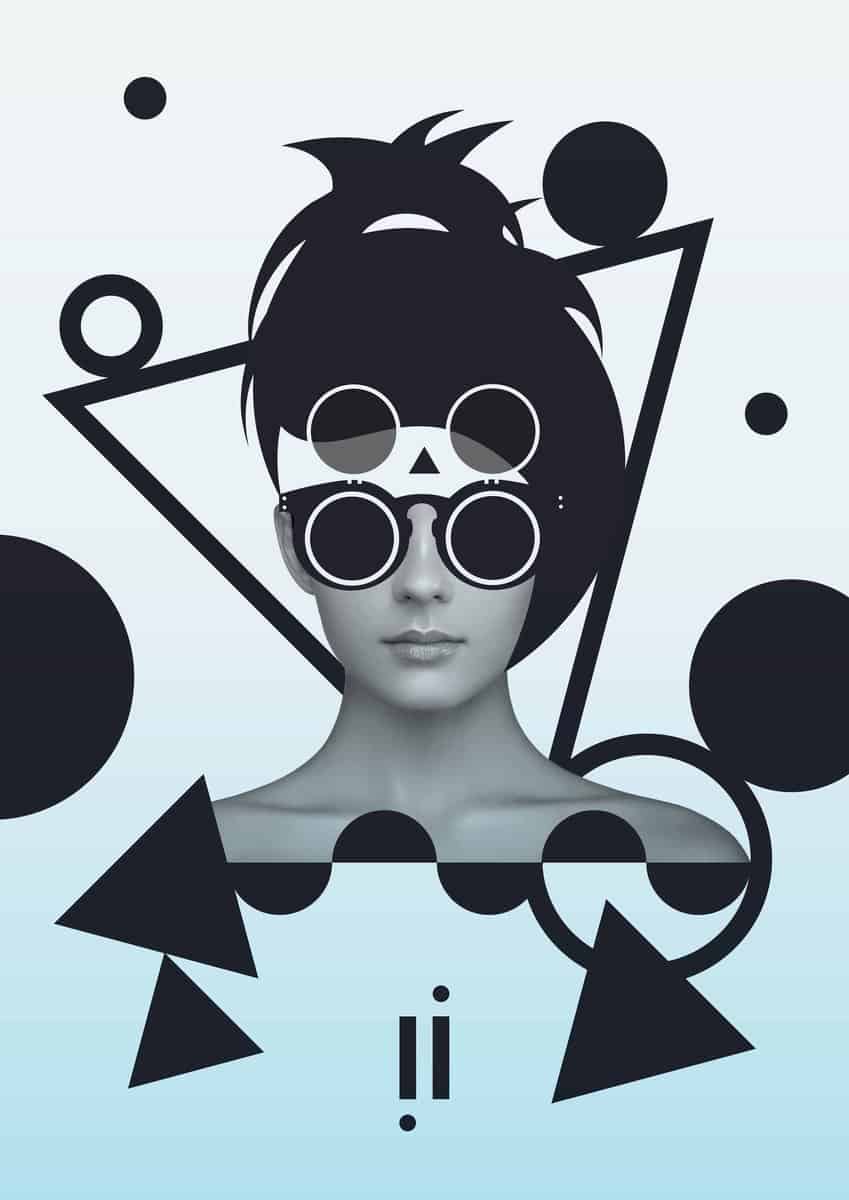 The CRM platform to grow your business
Great for entrepreneurs
Powerful data analytics
Manage sales and data

Seamlessly connect data, teams, and customers
Cutting-edge marketing
Ideal for teams or solo use
Measure sales conversions

Powerful web builder and advanced business tools
Great for startups
Powerful web page builder
E-commerce available

Supercharged content planning
Great for marketing
Better than lists or sheets
Manage social media

Create a new website in 10 minutes. Easy.
Launch your website fast
Powerful data intuitive
No coding skills needed
I've always been creative, but didn't pursue this properly until around 4 years ago. When I turned 30 something clicked. I then knew what I wanted to do, make things. I began learning Illustrator and then later Photoshop, working through the classroom in a book for each program and watching various tutorials. A friend and I set up a design, print and distribution business 3 years ago which has given me plenty of invaluable experience working and designing for clients. Developing my skills in both Illustrator and Photoshop this lead to me wanting to start a project with complete creative freedom. I started working on art prints and clothing designs just over a year ago, this is when I discovered my true passion.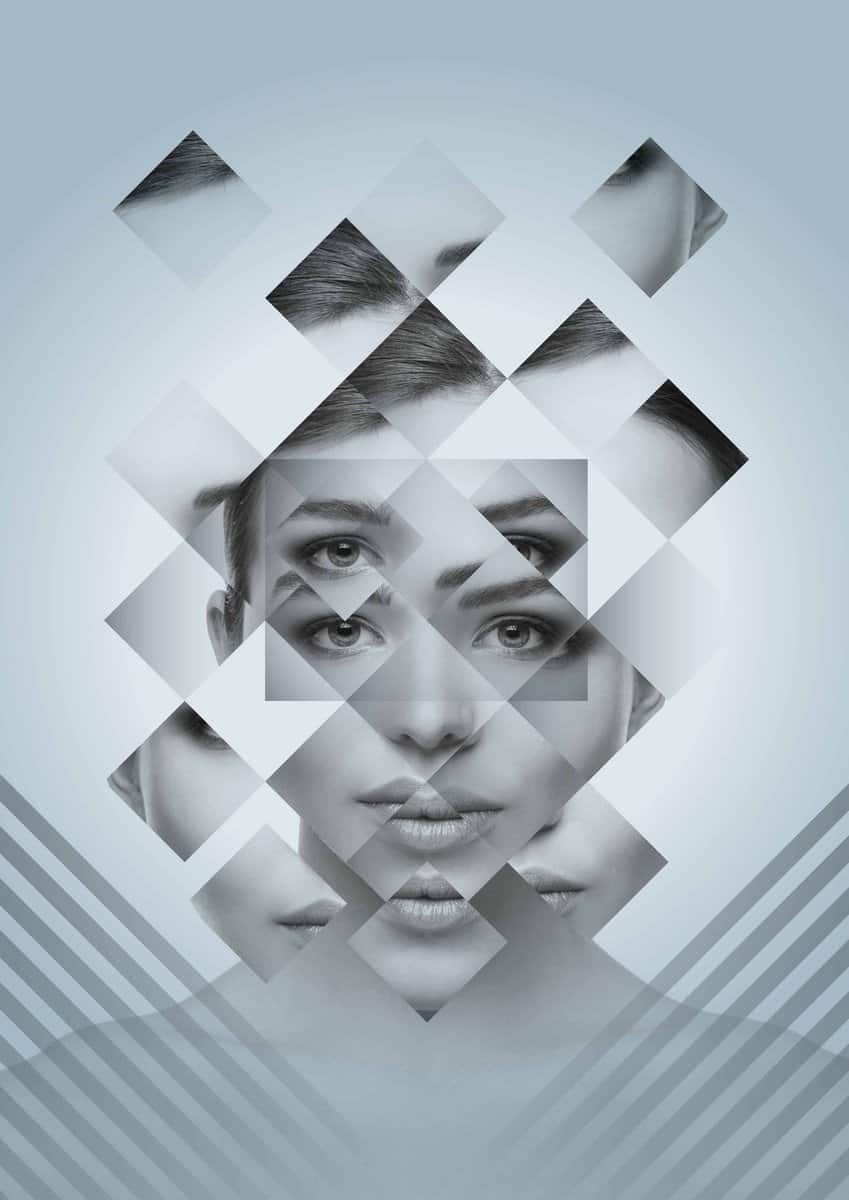 I've learned to be patient and professional with clients, but don't be afraid to tell them if their ideas might not work. Ideally don't take on jobs that you won't enjoy and don't settle for average. Personal projects are also important to stop things becoming a mundane routine.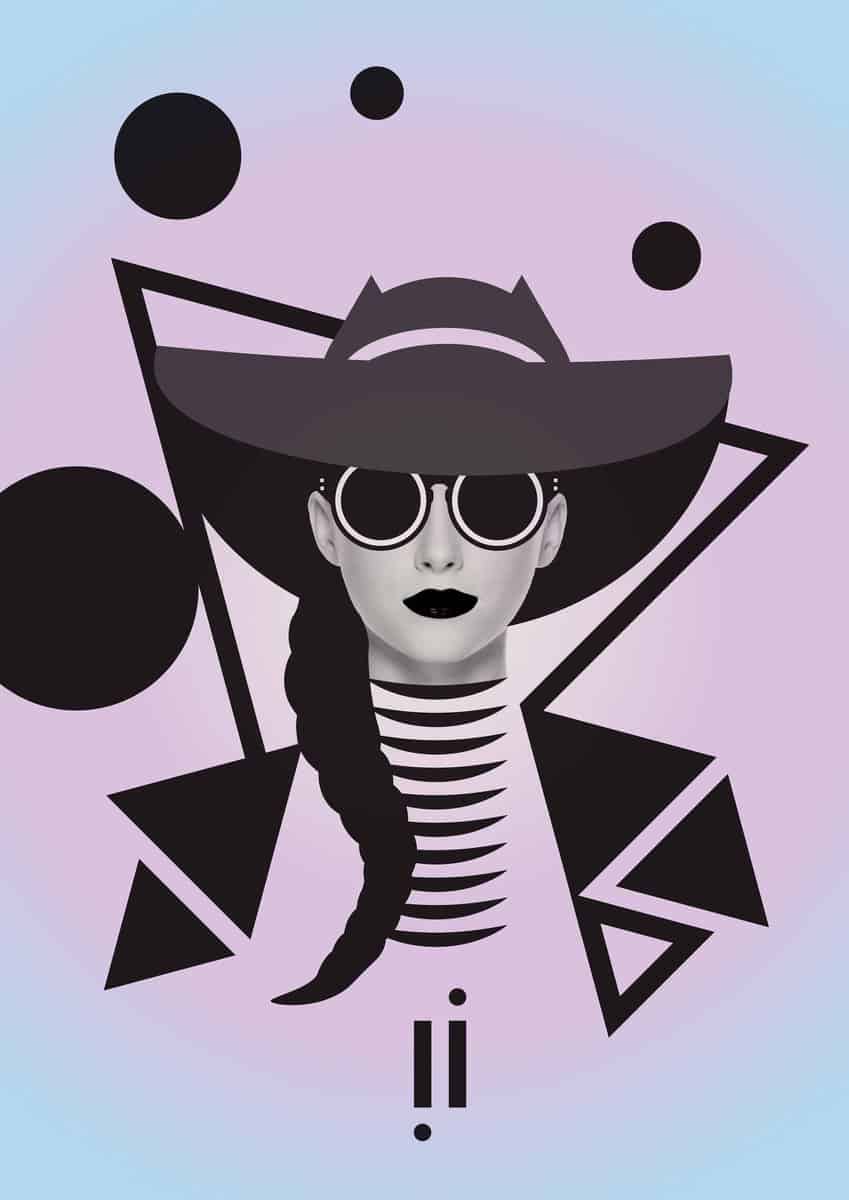 My art prints usually start life as very rough notes and sketches, ideas that pop into my head throughout the day. After that I'll go straight into either Illustrator or Photoshop, developing these ideas and from there on it's a trial and error approach. Sometimes a piece will come together in only a few hours, other times I can be working on it for days and still not be happy wth the end result. I've also learned that when I think something is finished, it's usually not. I try and leave it 24 hours before publishing it anywhere as there's more often than not something I want to change.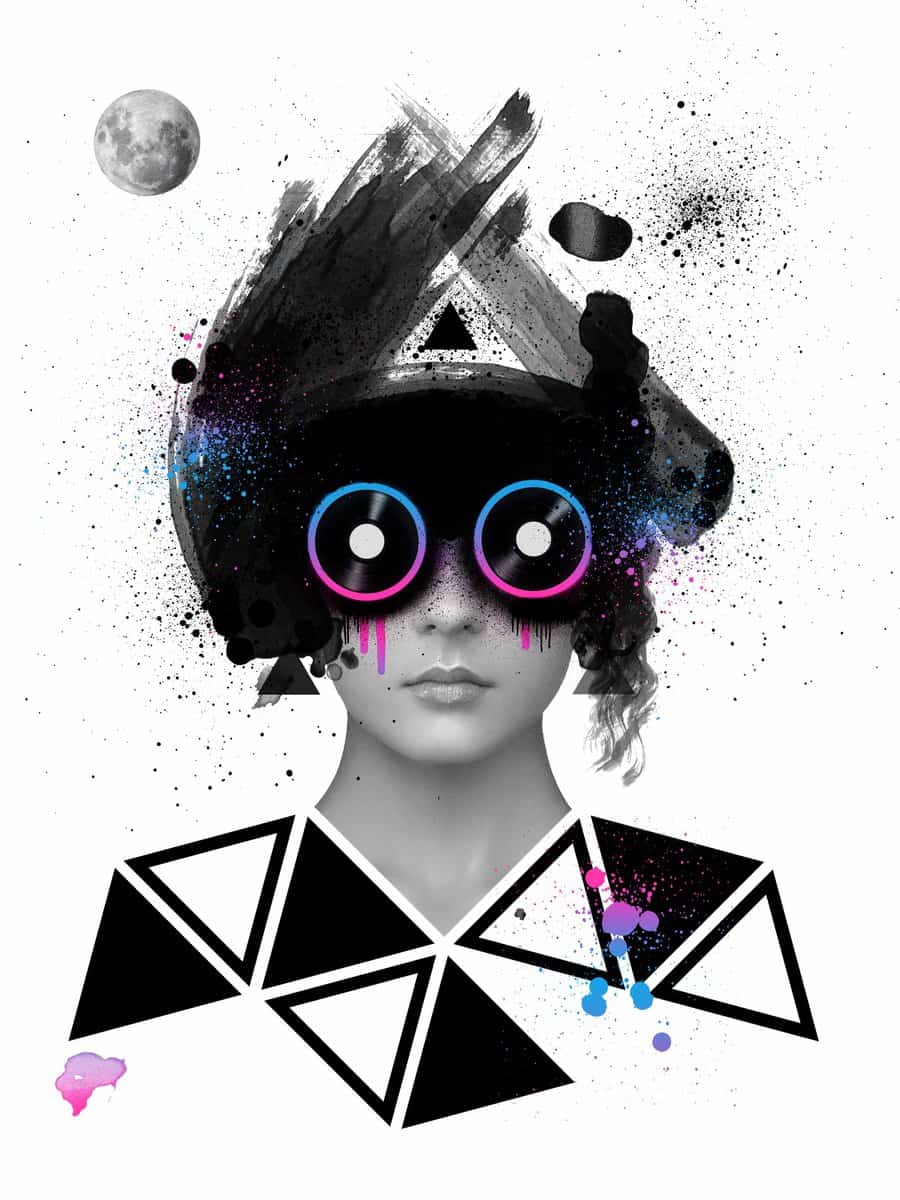 My older work involved a lot of spray paint and ink. I'd make various splodges, splats and drips to then use in Photoshop. More recently I've been using simple vector shapes instead in Illustrator. My creative corner consists of a desk, iMac, notebook, sketchbook and lots of art materials.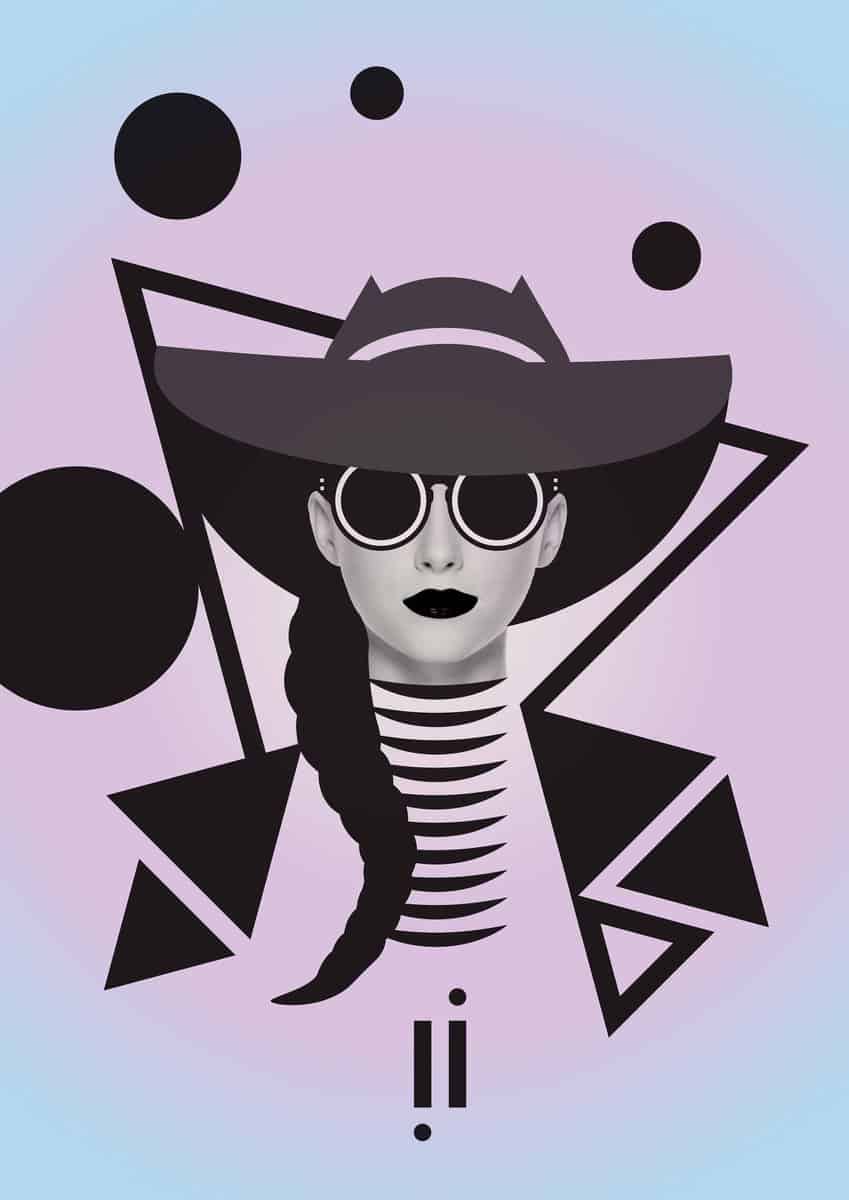 I work from home which I absolutely love. A corner of the living room is dedicated to my creative work. I rarely switch off so it's nice to be able to start working on something spontaneously at any stage of the day or night. I mainly work on my own other than the occasional collaboration. Every day is different depending on what work I've got on. Some days it's a full day of designing for clients, other days I'll be working on personal pieces. I don't have a routine as such, which I'm quite glad of.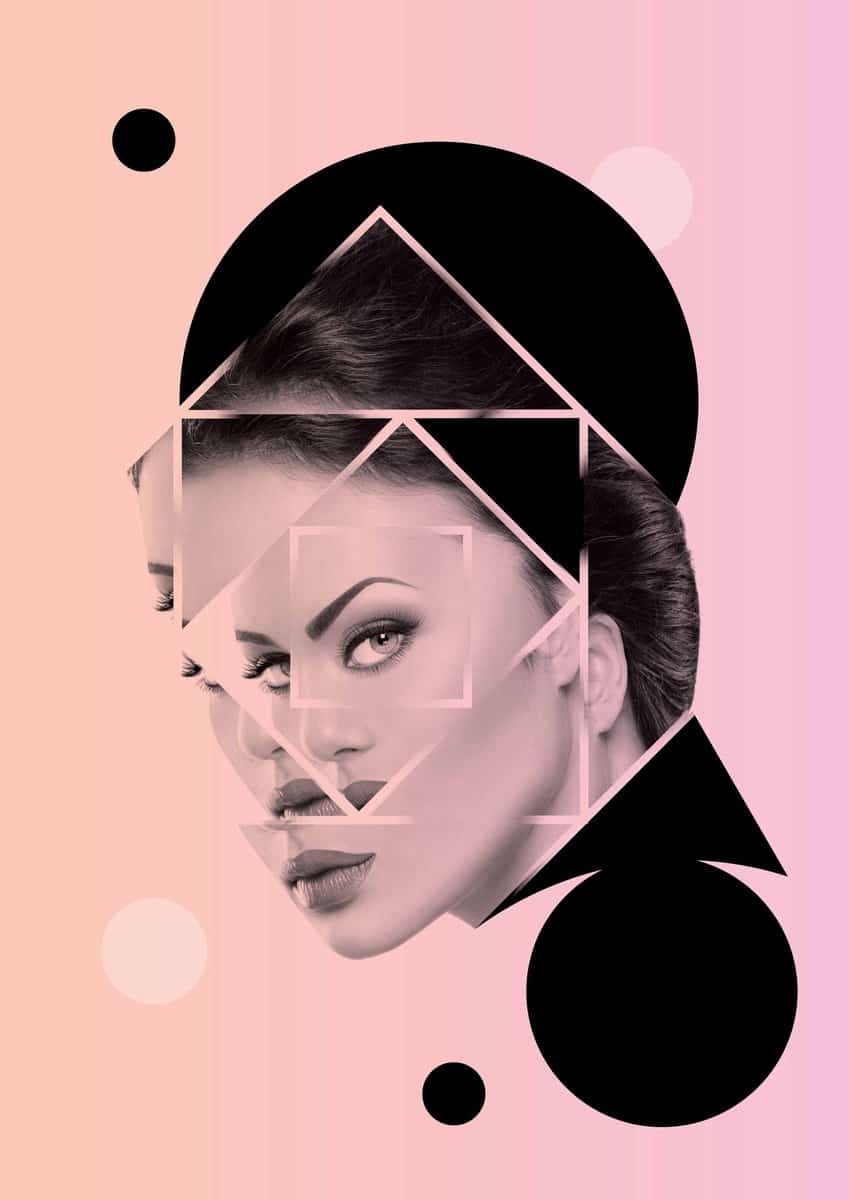 My advice to others is: follow your passion and don't give up at any of the many hurdles you will encounter. If it's something you enjoy doing then it doesn't really even seem like work, but you will still need to figure out a way to earn money from it eventually. Stay focused, have an action plan, build a community via your social networks, share your work as well as your WIPs to get as much feedback as you can.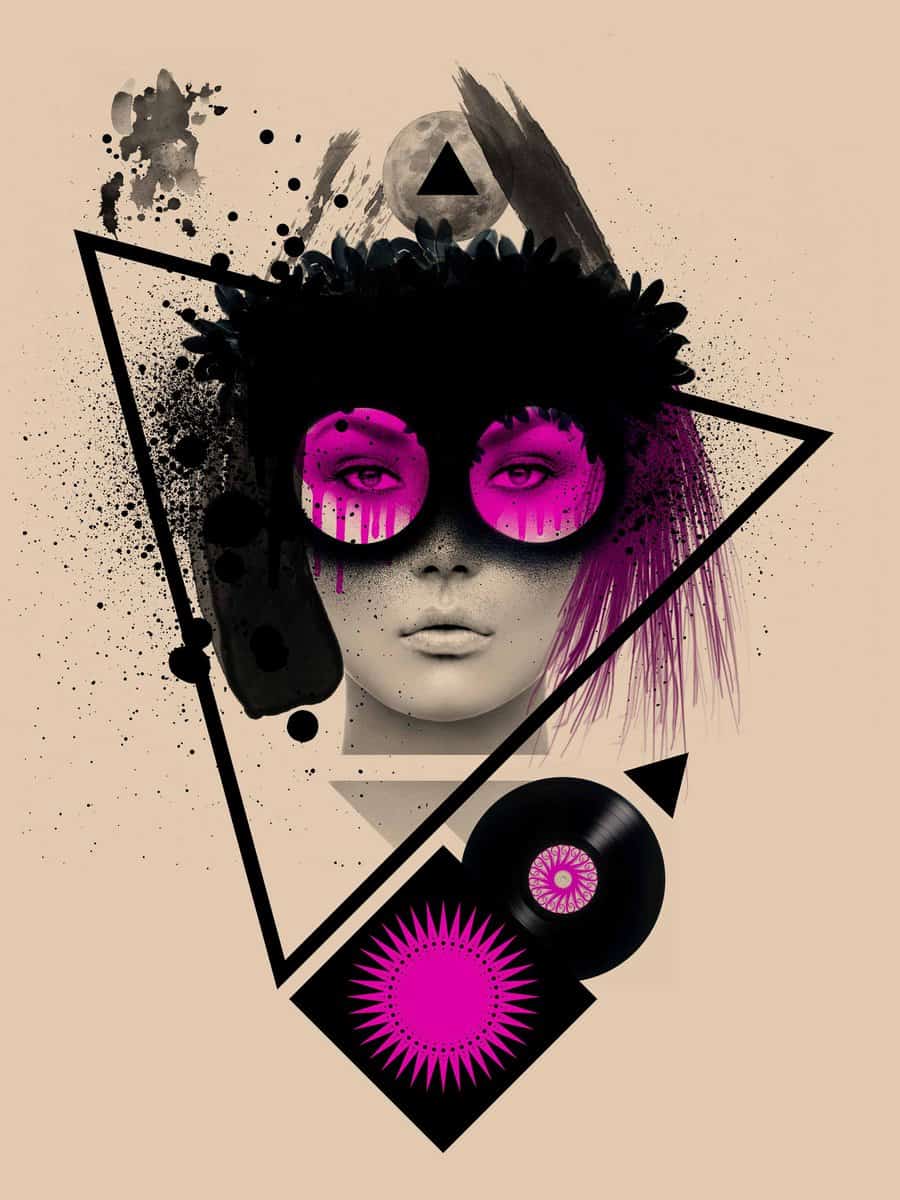 I'm working towards Illustration becoming my main line of work and income. It's what I enjoy the most and what I put my heart and soul into. I'll be looking to collaborate some more with fashion photographers and models as well as working with editorial clients.
I hope to release various limited edition prints, as well as continuing to sell on the print on demand sites I'm currently using. I've also had a long term dream of designing record covers. Once I have a piece of vinyl in my hands with a sleeve that I've designed / Illustrated I'll be a happy man!
Learn more about Mike on his website.