Meredith Bardo is from the Chicago suburbs and has a BFA in illustration from Pacific Northwest College of Art. Her works are created using various mediums; such as paint, mixed media, installation, screenprinting and even drawing images on her phone. Although she explores many different creative outlets, all of her works have a similar cotton candy, pastel color palette.
Compare prices for graphic design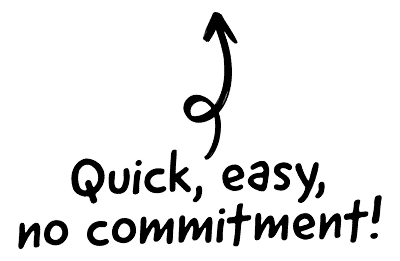 I'm very much just starting out, so it's a mix of people who have contacted me or publications I admire and feel my work might fit with aesthetically. I also have an online shop, where I sell various products or one-offs I've independently worked on. I'm interested in continuing to slowly expand my shop and have a brand that's just a bunch of fun and cute accessories and clothes.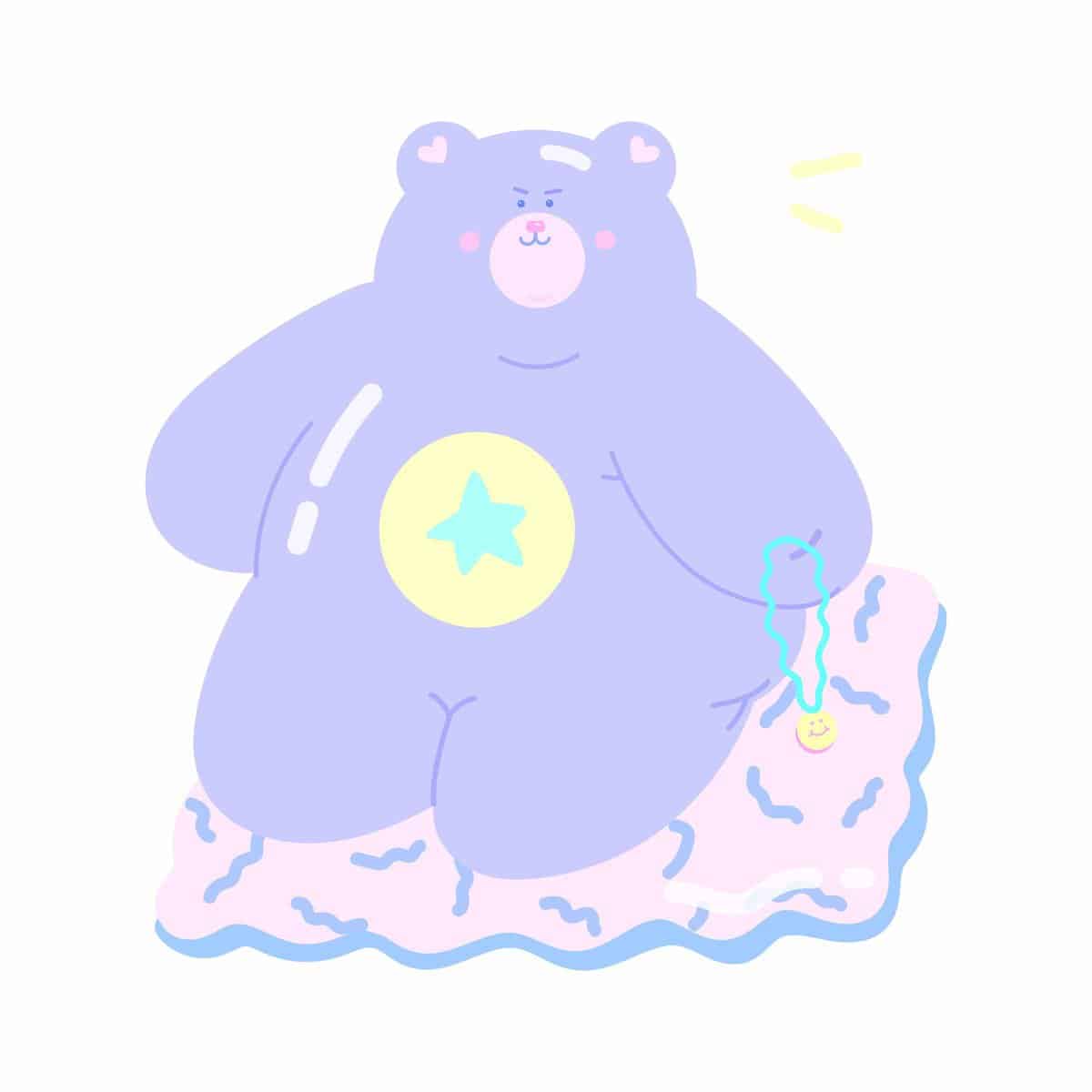 The CRM platform to grow your business
Great for entrepreneurs
Powerful data analytics
Manage sales and data

Seamlessly connect data, teams, and customers
Cutting-edge marketing
Ideal for teams or solo use
Measure sales conversions

Powerful web builder and advanced business tools
Great for startups
Powerful web page builder
E-commerce available

Supercharged content planning
Great for marketing
Better than lists or sheets
Manage social media

Create a new website in 10 minutes. Easy.
Launch your website fast
Powerful data intuitive
No coding skills needed
I got here by being in school and learning the basics, also continually promoting myself and continually making. Also putting myself out there and contacting as many people as I can. It's a slow process, but is very rewarding when it pays off.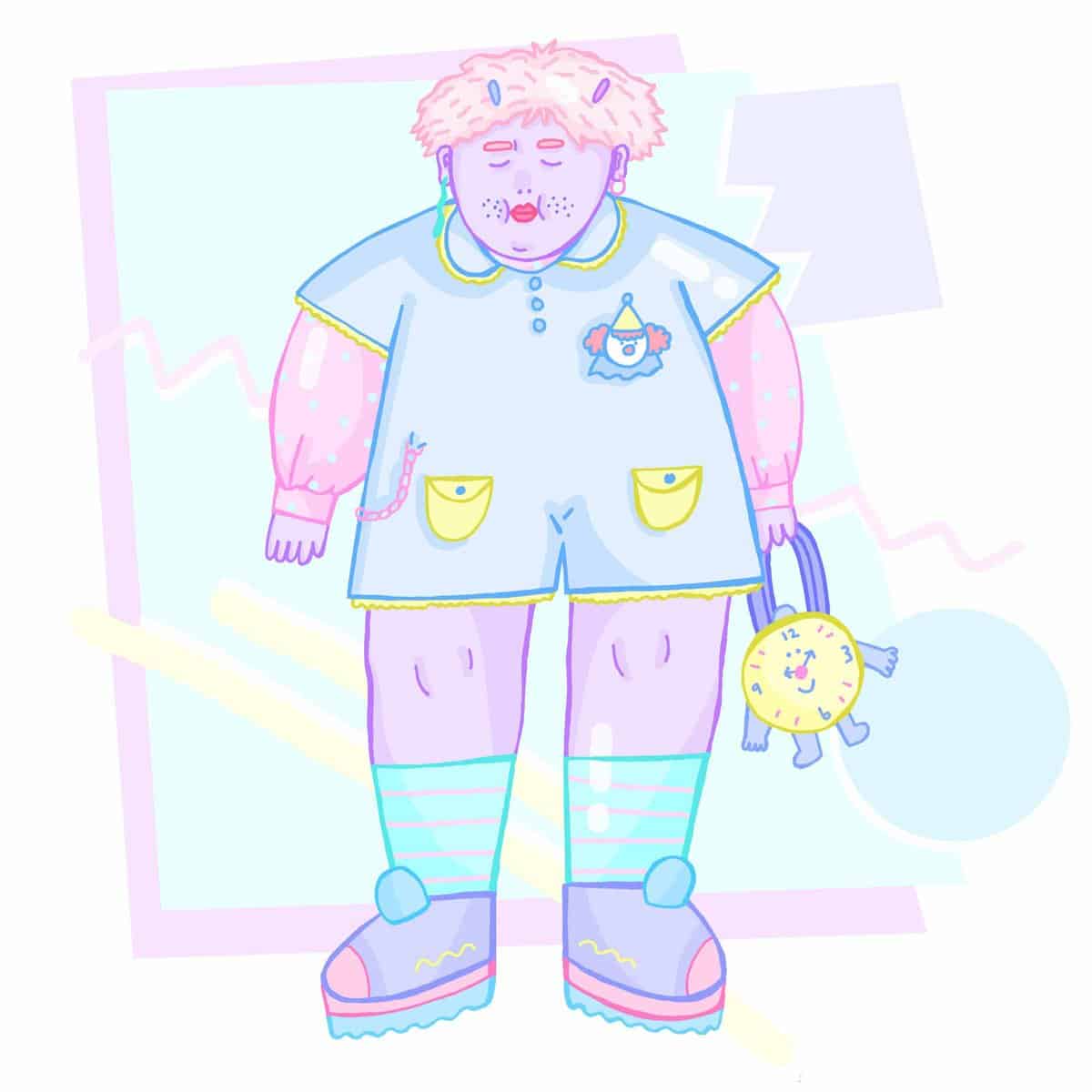 I learned that I need to just to keep truckin! I am still very far from where I want to be, but I just need to remind myself I am still very young and things do not happen all at once. At times I definitely feel frustrated, not good enough or nervous, especially when it comes to thinking about my future and starting a career, but I give myself small goals to achieve or strategies to work on in order to feel like things are more manageable. Also that you're not a failure if you have to do part-time work, bills need to be paid!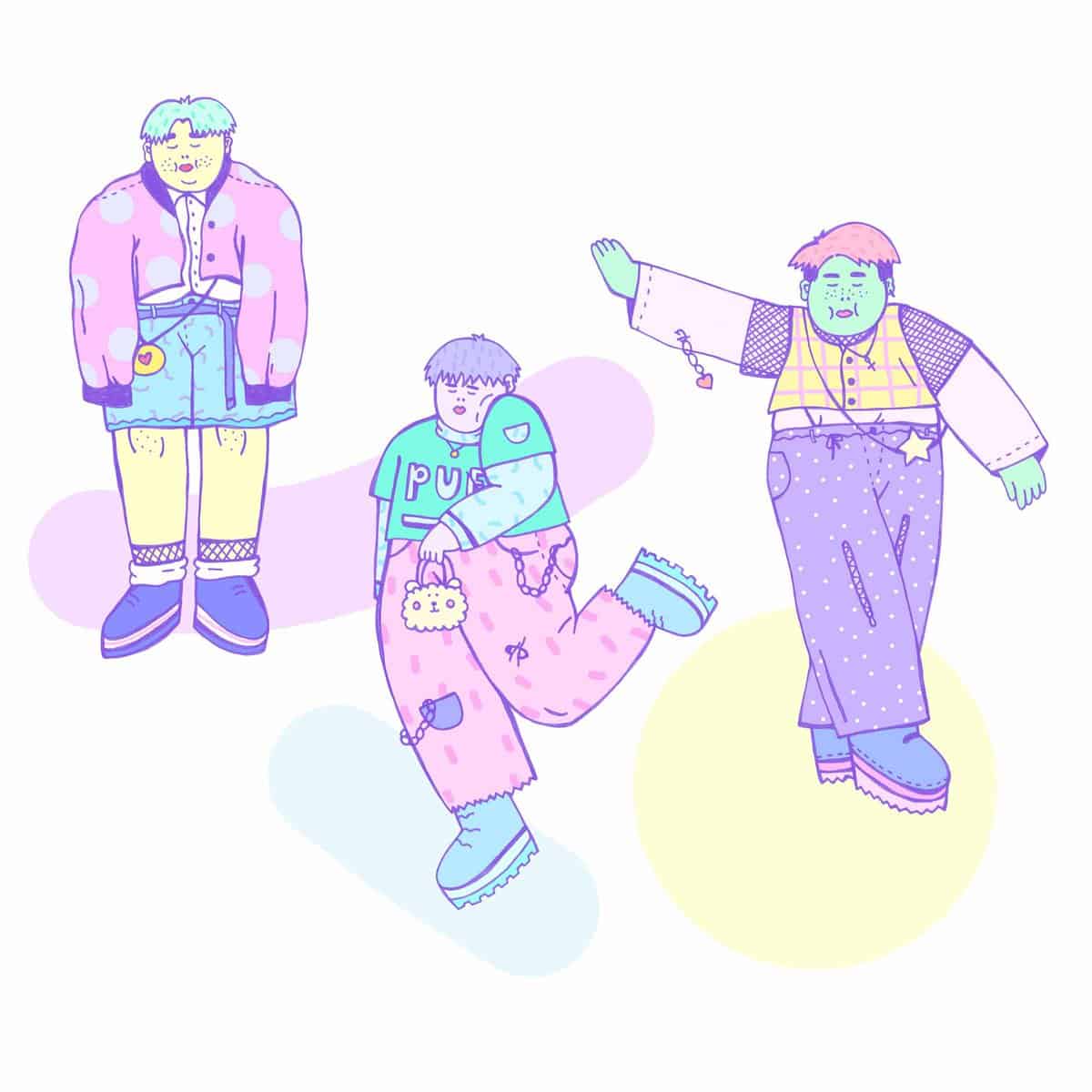 My process is different depending on what medium I'm using. My work often stems from a funny thought that pops into my head or idea I want to visualize. I start by usually sketching out a composition and characters, or will sometimes just go for it with pens or paint and see what happens. I continually use the same motifs, imagery and themes, so I always have a base idea of what I want to make.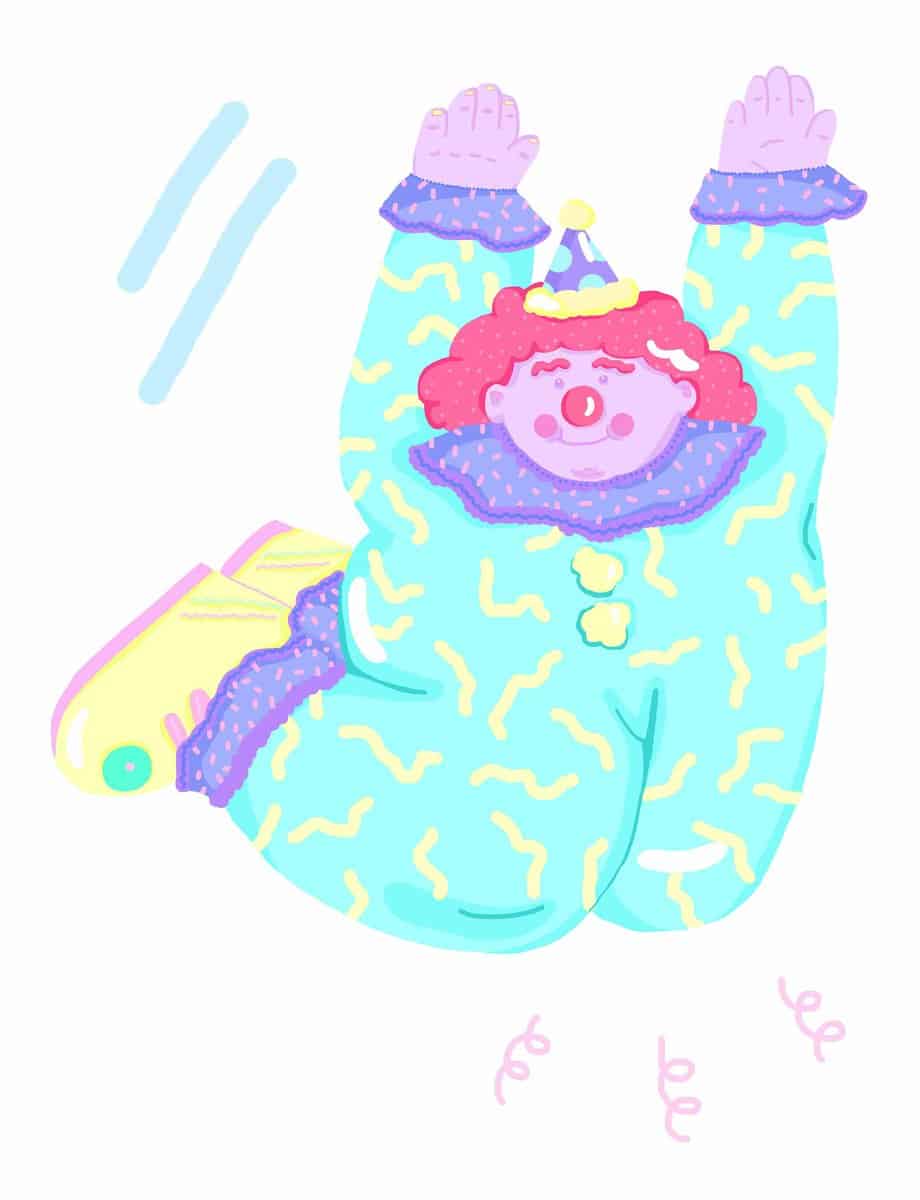 I do digital a lot, simply because it's really fast for me and I love how saturated I can make the colors. But I also really love painting with acrylics and making sculptures or physical forms. Installation work is something I'm really interested in, because I am able to make an entire physical environment or scene that is solely all my aesthetic and visual language. I also have recently gotten into sewing and have made a few dresses and stuffed animals. Right now I'm excited to keep experimenting with different mediums and processes, which are more self-initiated.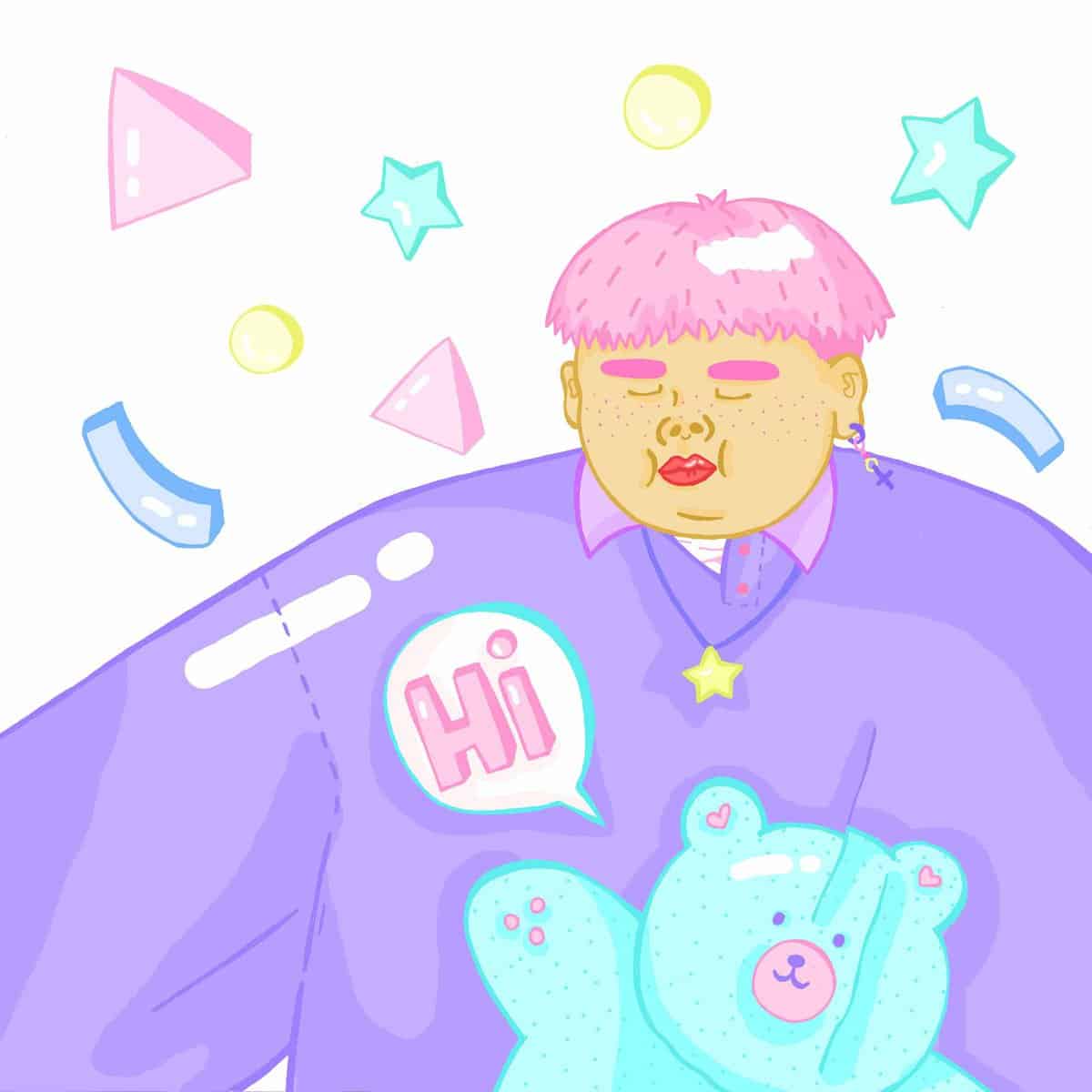 I had a studio, which was really great because I had a designated spot for all of my art-making and it felt separate from my apartment. Right now I'm in the process of moving so I don't have a studio or a set daily routine. But once I'm settled it will probably involve working part-time, sending a lot of emails and promo postcards, working on self-initiated projects and building my online store.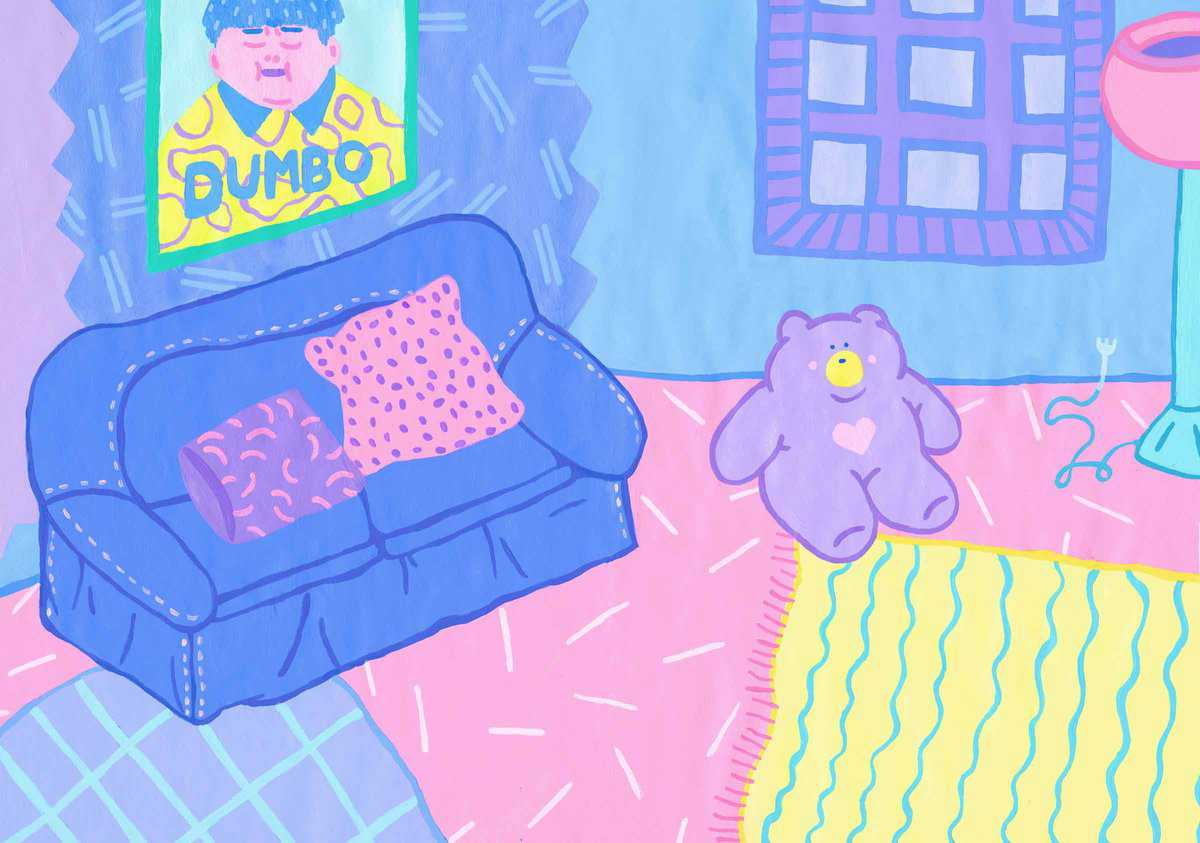 My advice for others is: don't be discouraged, even though it is really stressful and scary at times. Personally, I simply can't see myself doing anything else besides making work, so you shouldn't try to force yourself into something you know you aren't interested in. Also, keep making things, even if theres no financial incentive. I am constantly working on self-initiated projects, it can feel productive in the sense that you're making work you feel good about!
Learn more about Meredith on her website.