Josh Patterson is a recent graduate and budding illustrator, but you might suspect he's a seasoned professional when looking through his portfolio of editorial illustration.
Compare prices for graphic design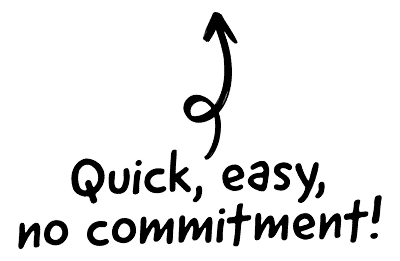 As a recent graduate I am still building up my body of clients. However, I've recently done work for magazines such as Computer Arts, Psyched for Sport and Varoom. My work at the moment is largely editorial based as I enjoy the speedy process and pressure of working to tight deadlines. I am currently also looking for part time work as a teaching assistant, in the hope to enlighten some undergraduates but also as a way of having some steady money coming in.

The CRM platform to grow your business
Great for entrepreneurs
Powerful data analytics
Manage sales and data

Seamlessly connect data, teams, and customers
Cutting-edge marketing
Ideal for teams or solo use
Measure sales conversions

Powerful web builder and advanced business tools
Great for startups
Powerful web page builder
E-commerce available

Supercharged content planning
Great for marketing
Better than lists or sheets
Manage social media

Create a new website in 10 minutes. Easy.
Launch your website fast
Powerful data intuitive
No coding skills needed
Attending New Designers this year was a great opportunity to talk to potential clients and employers, and I received a fair bit of interest from the show. An internship I am currently undergoing at the AOI has given me invaluable knowledge of the industry I cant thank them enough for everything they are teaching me. I'm also actively promoting my work over various online web presences. A vital thing in this digital age!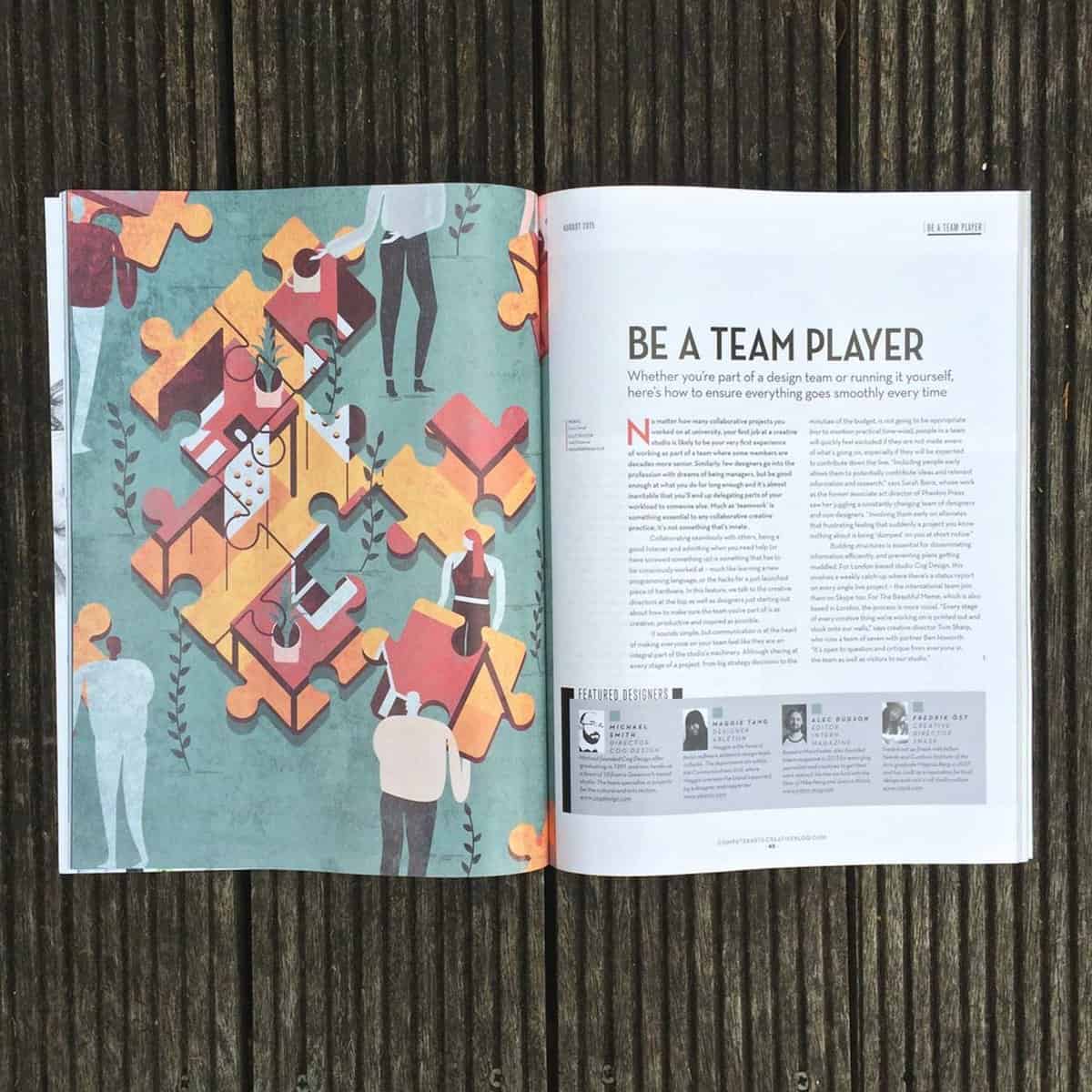 I try to take as much inspiration from day to day things whether it be a beautiful skyline or the colour palette to a room interior. I'm constantly finding myself noticing design and illustration more and more everywhere I go. I always document the things that stand out to me, whether it is by taking a photo, jotting down some notes or drawing up a quick sketch.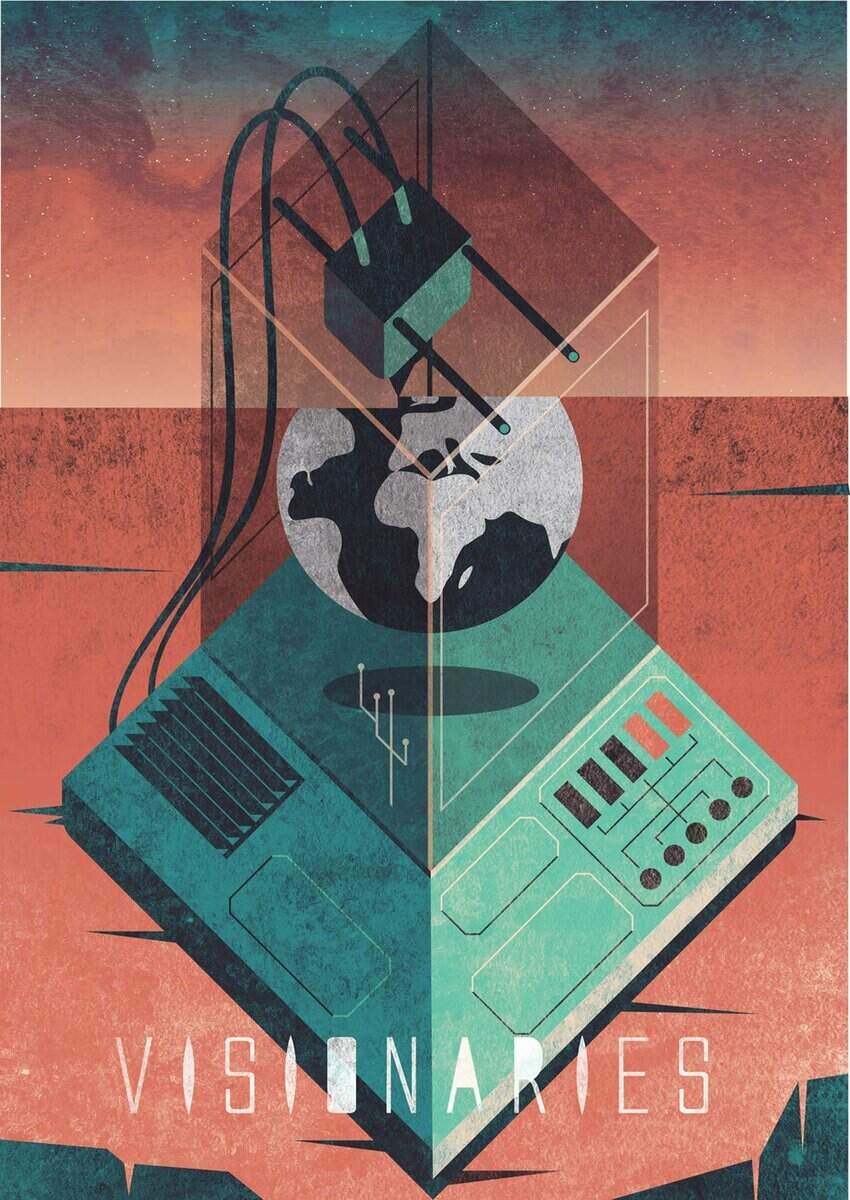 When a brief comes through I'll start by highlighting important aspects. I'll then move into jotting down notes and producing thumbnail sketches of initial concepts. I might take two or three concepts forward to produce final roughs and at that stage I'll send them over to the commissioner to see what they think of my ideas. Once I've had feedback I'll go through with the final execution on Adobe Illustrator, where I trace over the scanned roughs using vectors. Once all the basic shapes are down I'll start to think about colour palette and then begin imposing hand made textures. I feel this gives the work a sense of authenticity.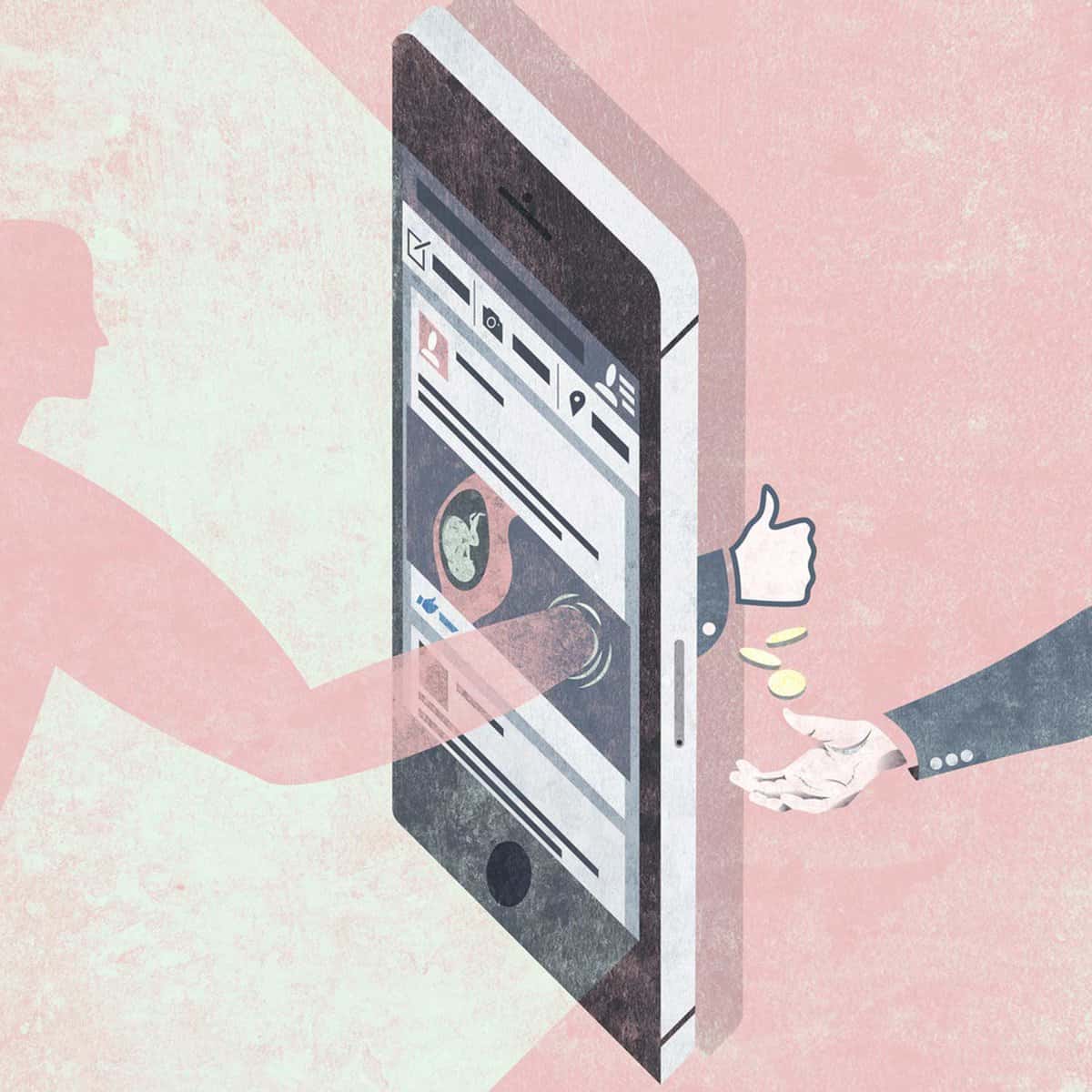 Nothing beats a nice Moleskin. Pencil and paper are my fundamental tools when it comes to sketching but once I'm in Illustrator I move onto the Wacom tablet. However on slower days, I enjoy taking the time out to go and do some observational drawing. I'll experiment using other mediums such as charcoal, paints and brush pens. Reverting back to these more traditional ways of working allows me to keep developing my drawing style, which can then be integrated into my digital work. Keeping the work fresh and current.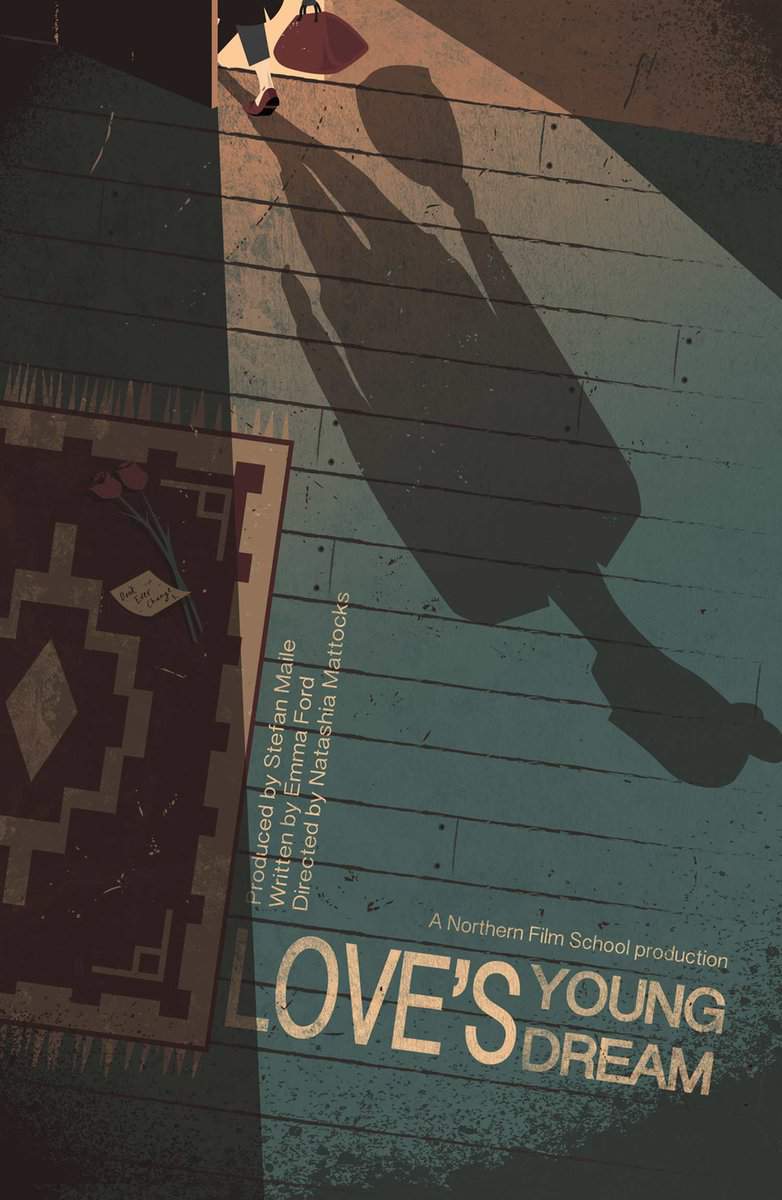 I feel as though I've finally sussed out at what times of the day I'm most proactive. I like getting up early and as a rule I tend to start working any time between half 9 and 10am. This makes me feel more like a normal human being… I often make time between breakfast and lunch to head over to the gym as well. Illustrating involves a lot of sitting, so I like making time to stay active. I currently work alone in a studio in the garden of my parent's house. Once I start earning more I plan to rent out a studio space and ideally share it with other creatives. I enjoy working in lively environments, as long as there are not too many distractions. However, when those necessary late nights are underway I tend to work alone as I'll crank up the volume on my speakers and really zone into a project.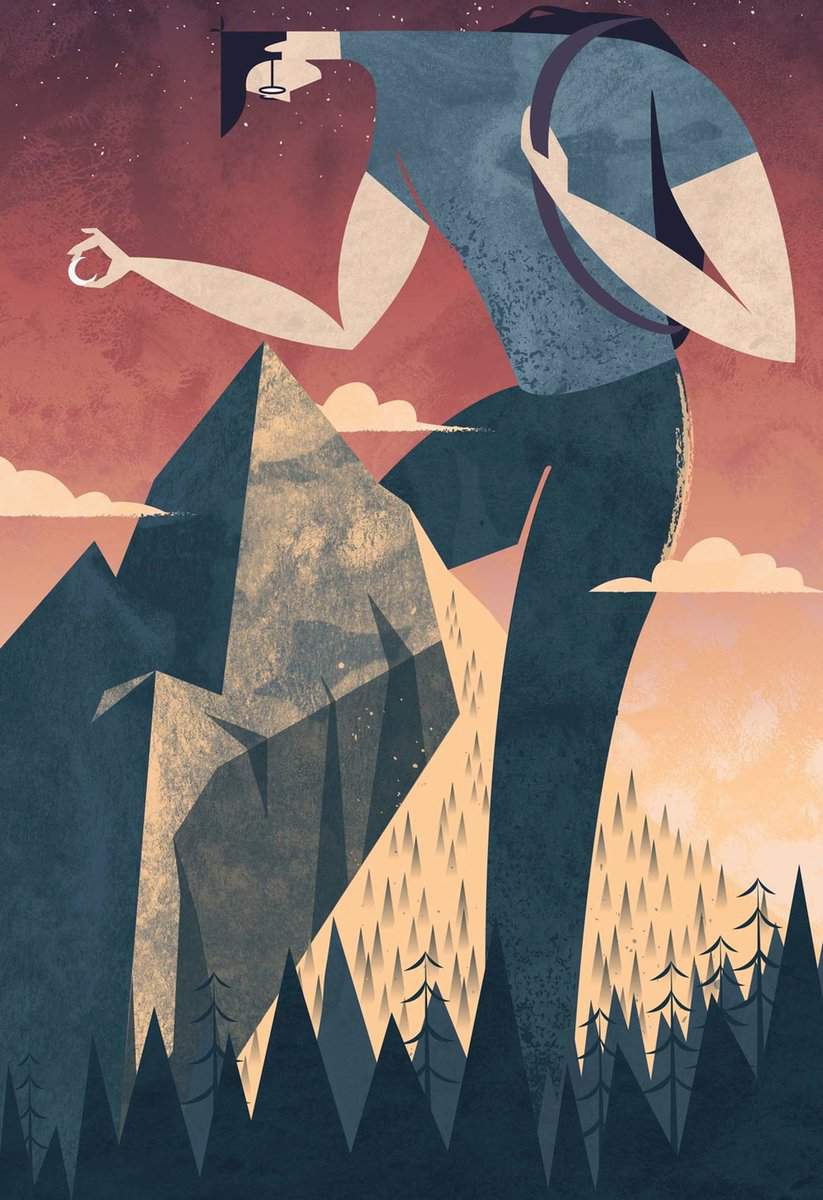 Having my own routine and not working to someone else's timetable is a real privilege. I'm a big lover of music as well; I tend to find myself going on musical journeys throughout each day! I have a friend who works in the industry and he's constantly sending me new music from all over the world. But most of all, I love the overwhelming satisfaction you get when a concept or idea finally starts to come together. Nothing like it!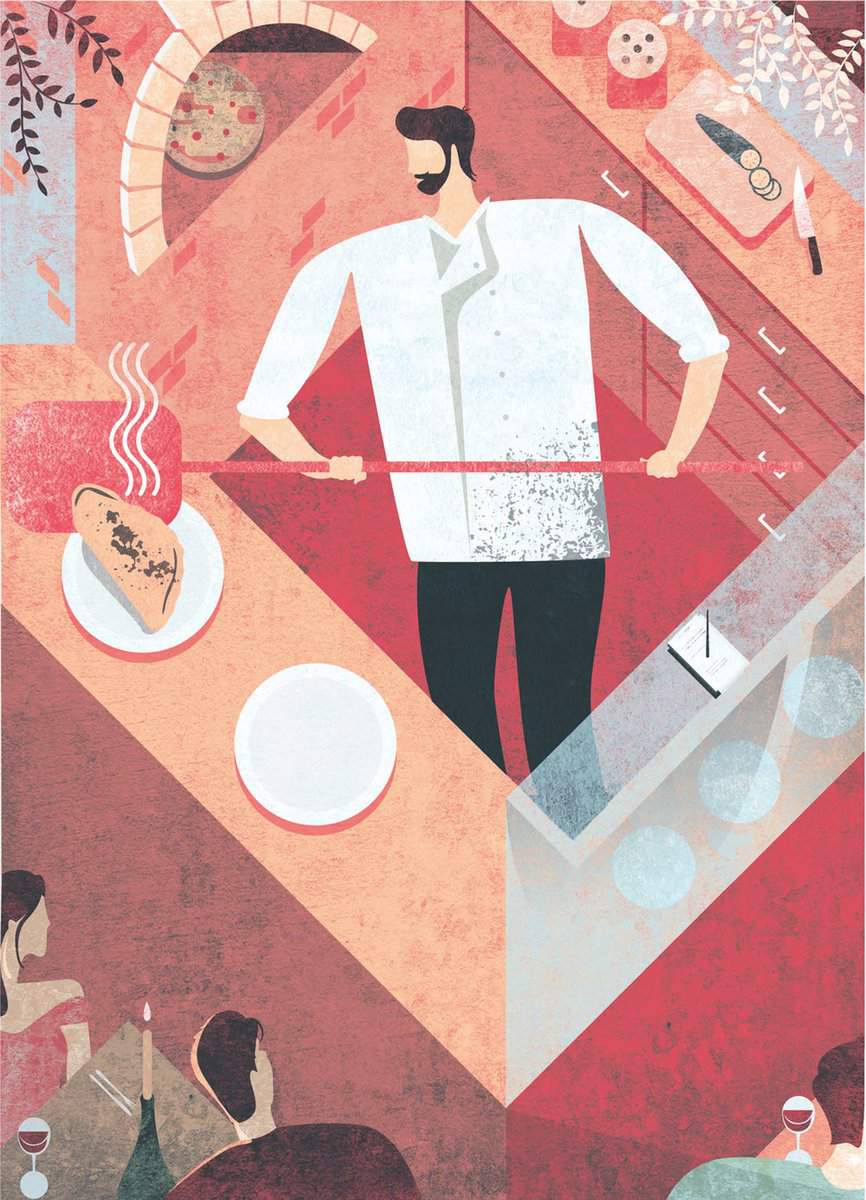 I suppose at this stage I'm just looking get myself known and try to get as much work as possible! I think eventually I'd like to move into Central London and have my own studio, which I can commute to every day that is ideally shared with a number of other creatives. Art direction is something that has always interested me as well.
Learn more about Josh on his website.