Starting your own enterprise can be exciting and can evolve into a very rewarding experience. Having your own business offers great advantages: such as being your own boss, setting your own hours and earning money from things you relish doing.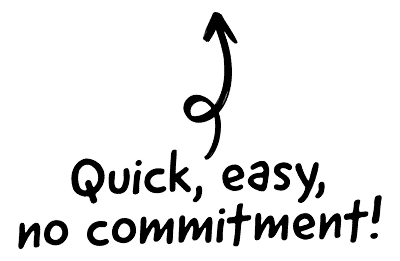 But to become a thriving entrepreneur needs creativity, hard work and planning. To achieve your goal you need to exhibit the characteristics that an entrepreneur should have to achieve success.
Are you talented, and have a good business concept, but do not accomplish your goals? Are you prepared to learn how to be successful? Here are some characteristics you might want to consider.

The CRM platform to grow your business
Great for entrepreneurs
Powerful data analytics
Manage sales and data

Seamlessly connect data, teams, and customers
Cutting-edge marketing
Ideal for teams or solo use
Measure sales conversions

Powerful web builder and advanced business tools
Great for startups
Powerful web page builder
E-commerce available

Supercharged content planning
Great for marketing
Better than lists or sheets
Manage social media

Create a new website in 10 minutes. Easy.
Launch your website fast
Powerful data intuitive
No coding skills needed
Listen to yourself
Receiving constructive criticism is not bad; it can help you grow and improve. However, when you have a concept to start your own enterprise, negative remarks could be demoralising. Phrases like "do not" or "you're crazy" are the type of comments that stifle ambition.
While it's true that success is not assured, you can brush aside the contradictory comments, which are often from those with little or no experience in the matter.
Work intelligently
Do not stand around day-dreaming. Starting an enterprise can be tiring and stressful, but bear in mind that it might not always be that way. A company is like an airplaneI if it does not start at full speed, it will not take off and will remain on the ground. The advantage is that when you have reached a certain altitude and speed, pressure and acceleration can be released.
Build a group of trusted contacts
Always remember to surround yourself with competent people in your occupation. It is impossible to understand and know everything. Depending on your needs and goals, you may need: an accountant, a graphic designer, a solicitor, a colleague, a salesman, good suppliers … the list can be developed over time, but creating enterprise connections with competent people is an essential part of being a good entrepreneur.
Make your own decisions
One of the worst characteristics in somebody who wants to be an entrepreneur: the inability to make decisions. If you have this problem and undertake a project, it will probably go wrong quickly.
Remember: every person has their own perception of reality! You have to be adept at reaching conclusions without having to ask a dozen people to their opinion. The worst outcome from this is when you get twelve distinct opinions and still do not understand what to do. At first it's scary, but decision-making is crucial to get right. Generally this fear slowly dissipates and eventually you will gain self-assurance in yourself.
Failure doesn't exist
Failure only lives in your head. There are no flops, only courses for achievement. There are no problems, only trials to overcome. Having this state of brain will help you do well. Numerous thriving entrepreneurs failed in their first tasks, for diverse reasons. Although, their experiences gave them far more than they what they lost.
 Creativity
Are you adept to think of new concepts? Can you envisage new ways to solve problems? Entrepreneurs must have the teaching to believe creatively. If you have concepts of how to take benefit of new possibilities, and own a characteristic of entrepreneurship you will do well.
Knowledge of all facets of entrepreneurship
To do well you should have a huge information on many aspects of your enterprise. You need to have information about accounting, lawful, economics, economic and tax, but should take into account that at some point you will be aided by taught professionals in a specific theme.
 Extraordinary proficiency to work
If you desire to be a successful entrepreneur and productive you should be the first to reach and the last to depart your workplace. You must be at the peak of all methods or decisions made in your company.
 Persuasion
You may have better concepts than the other ones, but if you will not convince customers, partners and employees, you may find yourself in a difficult situation. If you like to talk to the public, set up conversations easily and find assuring arguments based on details, it's expected you're on the right track so that your idea will produce its crop.
 Able to negotiate
Being an enterprise proprietor, you need to discuss everything from leasing, contract terms and rates. Having the proficiency to negotiate will help you save money and hold your enterprise without any difficulty.
 Comfortable with taking risks
Being your own overseer furthermore means that you are in charge of making the strong conclusions. The business world engages doubt. Do you relish the thrill of taking risks? Then go in the world of business; is your thing.
 Having support
Before beginning your enterprise, it's important to have a strong support scheme. You'll be compelled to make many important decisions, particularly in the first months of unfastening your enterprise.
If you have a support mesh, you should address an enterprise mentor. An enterprise mentor is somebody who has experience, achievement and the one who is willing to offer his advice and guidance.
 High adaptability to changes
This is one of the main characteristics that thriving entrepreneurs own. The entrepreneurial flexibility is paramount to the achievement part, especially when doubt and insecurity is constant inside all businesses.
 Designing
Each time you need to focus your efforts, what you should do is plan. This is best done in distinct ways: comprehensive, founded on strategic objectives or pursuing two or three activities.
 Permanent Networking
You should certainly grow your networking, because networking is the cornerstone for your achievement. evolving a network of associates will give you the advantage of: afford to raise capital when needed, validate enterprise concepts or favorable public exposure to your endeavors.