Holly Sharpe is an artist and illustrator from Scotland, UK. As well as working on commissions for various clients, Holly also dedicates a lot of time and focus to continually creating her own new drawings and illustrations.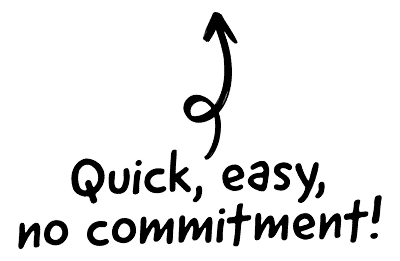 I have worked for a wide range of clients, from individuals to well known brands, to start ups. A lot of my work would probably come under fashion illustration, however many of the jobs I have worked on have not necessarily been fashion related and it is really exciting when something comes my way that I would have never imagined. That is what is so great about working with new clients and on new projects!
I make money from my work in a few different ways, but mainly from commissions, licensing my work, and I also sell a lot of work online, prints and originals.

The CRM platform to grow your business
Great for entrepreneurs
Powerful data analytics
Manage sales and data

Seamlessly connect data, teams, and customers
Cutting-edge marketing
Ideal for teams or solo use
Measure sales conversions

Powerful web builder and advanced business tools
Great for startups
Powerful web page builder
E-commerce available

Supercharged content planning
Great for marketing
Better than lists or sheets
Manage social media

Create a new website in 10 minutes. Easy.
Launch your website fast
Powerful data intuitive
No coding skills needed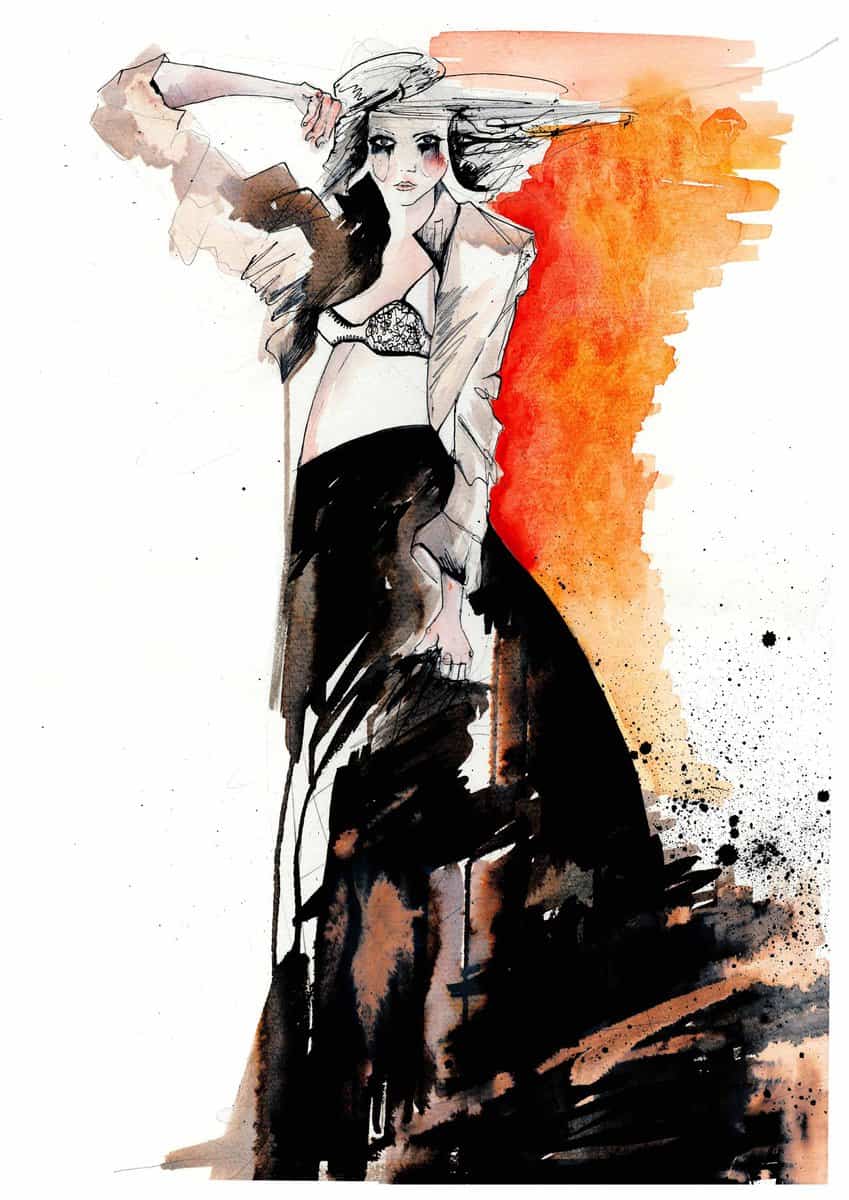 Not long after I graduated I did a work placement for a textile studio in Como, Italy (I originally studied printed textiles at Art College), which came about after exhibiting at 'New Designers' in London. I also started selling my original drawings online quite early on around the same time. The placement then led to freelance work, which then led to full time work, working for the studio in Como, but living in London! Which worked well for me as I was working on my personal drawings and illustrations in the evenings and at weekends, and doing designs all day for them, which was an amazing experience working to so many different briefs and tight deadlines. However, after a while I knew I ultimately wanted to work for myself, on my own work, and due to working very hard and promoting my work a lot, I managed to leave the full time design work and work for myself.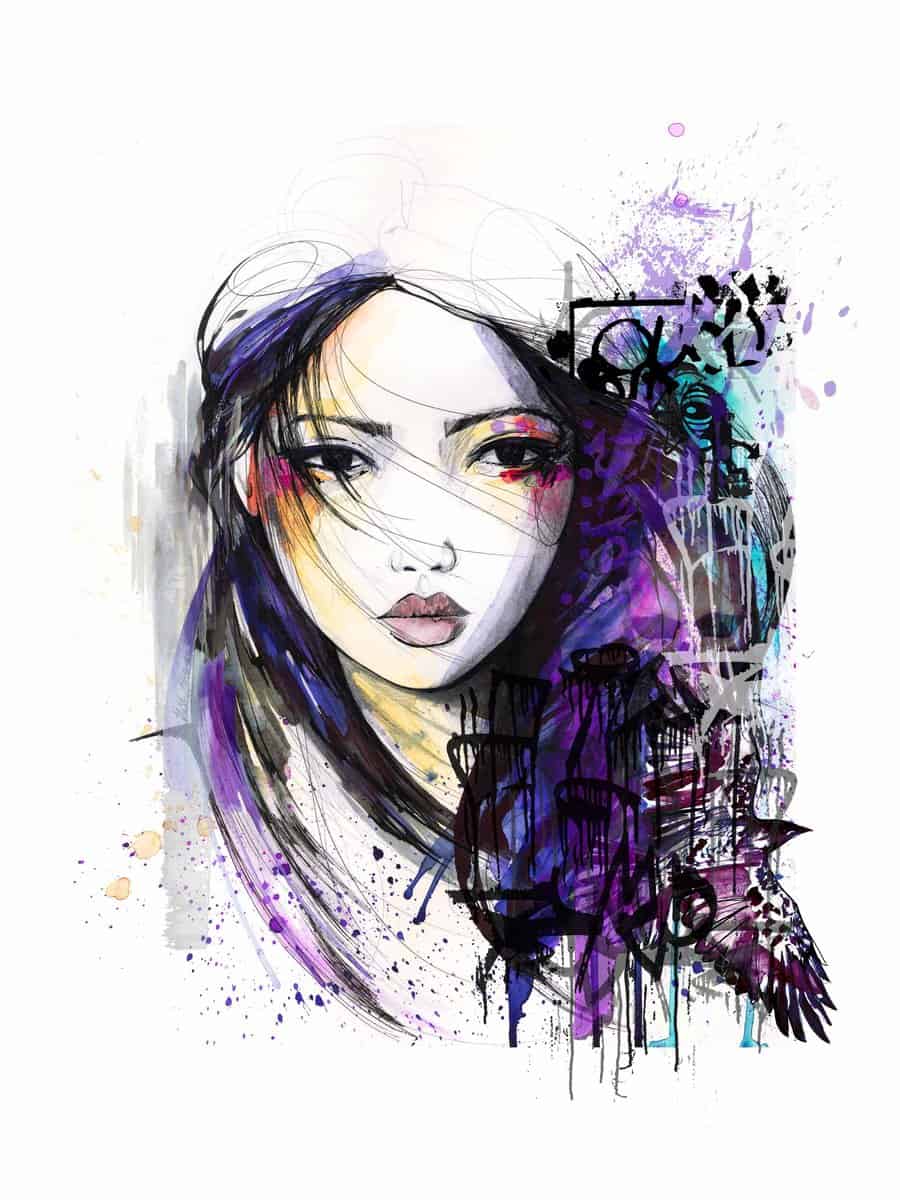 I have learned a lot of things the hard way unfortunately, from people trying to scam me (or artists in general), to contracts either not being there when they should have been, or not covering myself enough in the first place, and people copying my work. But, I have also learned a lot of positive things, for example, you can achieve amazing things when you really put your mind to it, when you really want to, or have to. I have also learned to be super self disciplined and how to stay motivated. As well as boring stuff like how to do your tax return! You learn to do many different jobs that you probably didn't anticipate before you started. I also feel I have learned so much unrelated to my work, but thanks to the freedom working for yourself allows, I have tried to carve out my own lifestyle, path, and way of thinking, inspired by the many things I read, watch, and listen to, often whilst I am working.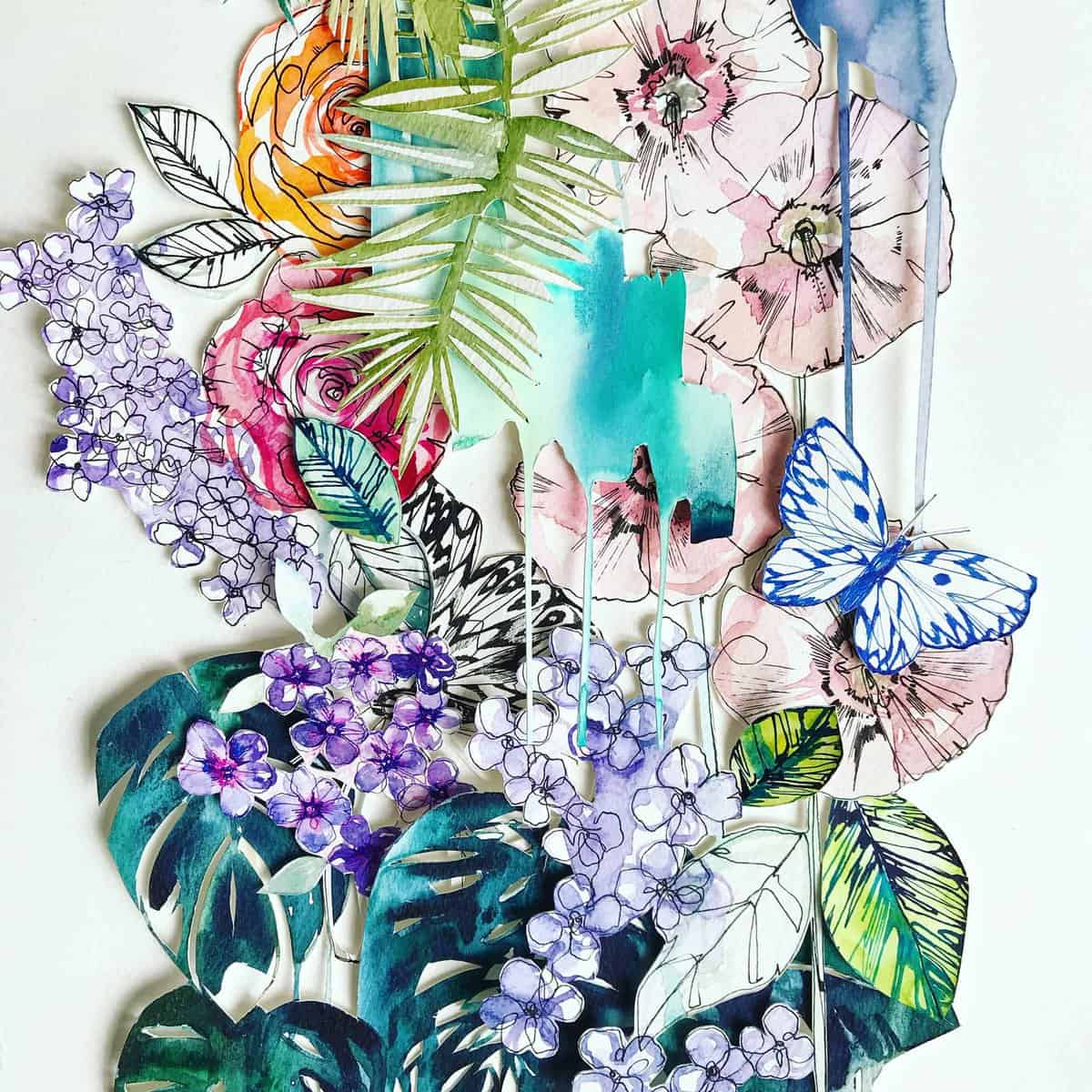 Sometimes the creative process happens in a lovely, smooth, oh so dreamy way, and other times with a lot of ups and downs and struggles and back and forth and feeling like you can't draw! Generally though, whether it is my own work or for a client, I will research the brief, or my idea, and let my inspiration flow as much as possible, I always have a lot of collected imagery that I love on my studio wall, which changes and grows all the time. Next, I just try to draw without over thinking it. I often create a lot of work quite quickly because I know I have to keep up the momentum while the inspiration is there and let out as much as possible. Then I will develop and edit my drawings, or re draw parts. I often scan lots of things in and develop them together digitally, either way, I always start with pencil/ paint or ink and paper.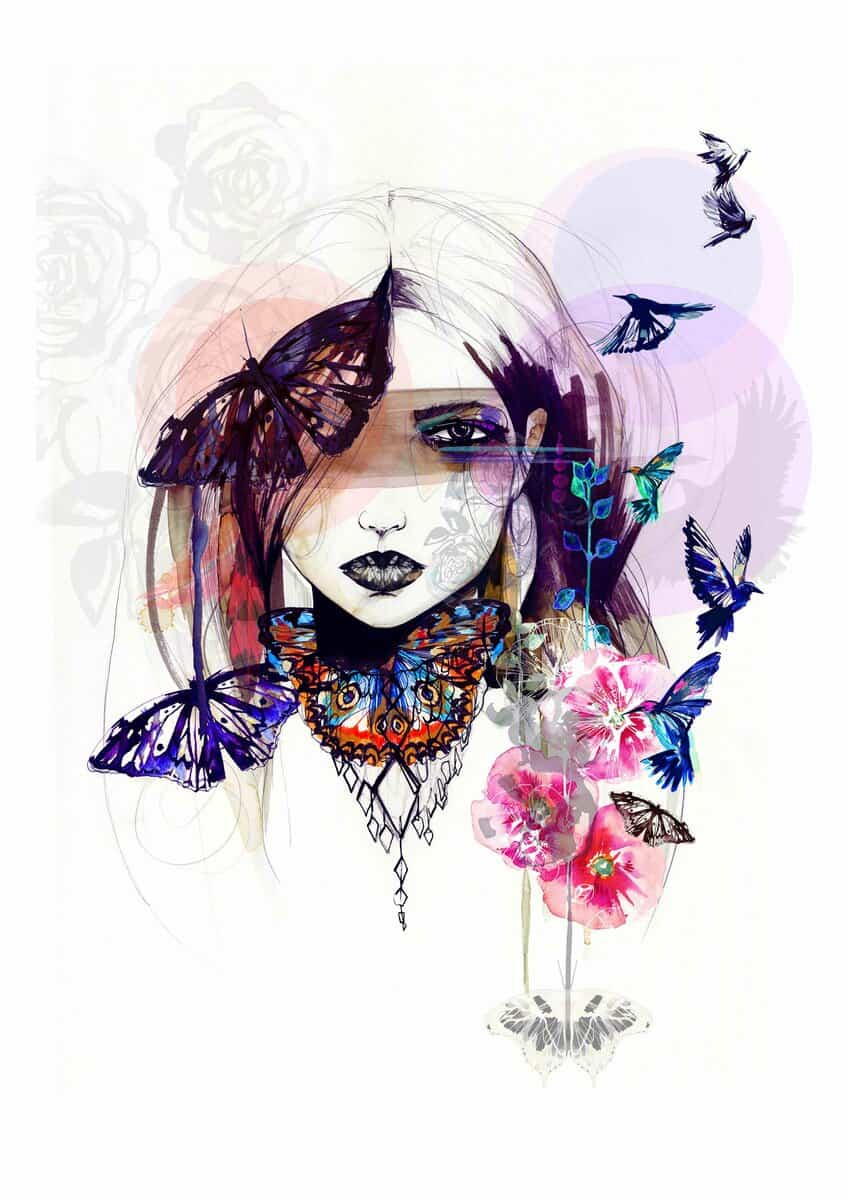 I have a few different ways of working, but pencil on paper will always be at the core. I also love to work with inks and watercolour, I love the fluidity they allow and you can work quickly with them which suits my style, and they can produce amazing vibrant colours. Sometimes the process will end there, and other times as I mentioned above, I will scan things in and develop them further, or combine different drawings and paintings in Photoshop. My latest experimental work, cutwork and collages, has been completely manual, but sort or mimicking what I would do in Photoshop. I draw/ paint LOTS of things and then I cut them all out by hand and play with different arrangements and compositions, so it becomes more organic, tactile, and 3d than it might be in photoshop. But it still poses the same dilemma in that there are so many options, and therefore it is hard to commit to the just one. Which is partly why I have made a few time-lapse videos for my Instagram recently, where I try out lots of different options, to the point where I think I almost prefer the video as supposed to creating a final end piece, I really like the idea that it is ever changing and fluid.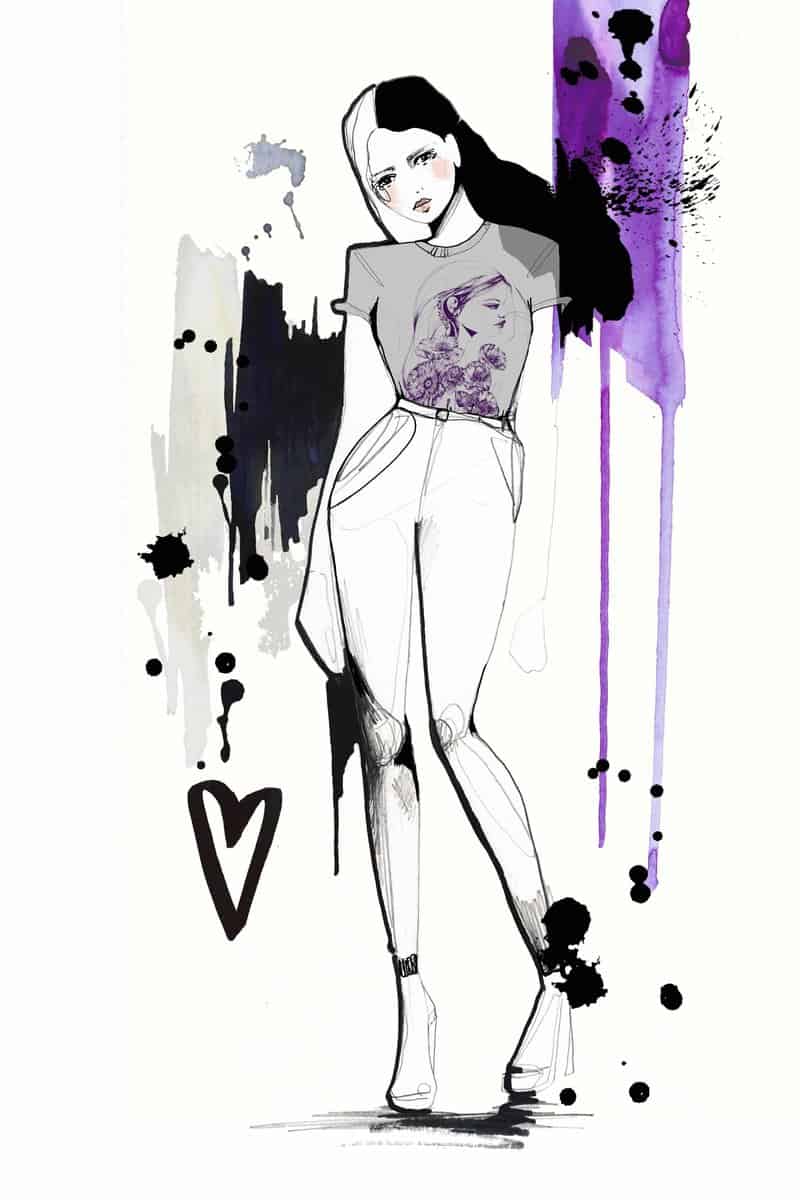 I work from my studio in Partick in the west end of Glasgow, it used to be just me in there, but for the last couple of years my friend has shared it with me a few days a week. Which works really well as sometimes I don't want to spend all day alone! I also started a part time lecturing position at a college here in Glasgow a couple of years ago, which came about by luck/ chance! I never thought it was something I wanted to do, but I now feel really lucky that I have a good balance, it keeps me on my toes and means that I get to meet so many people, from the staff to the many students. I have learned so much from it and it has really pushed me out of my comfort zone. It also makes me even more driven and focused during my time spent in the studio.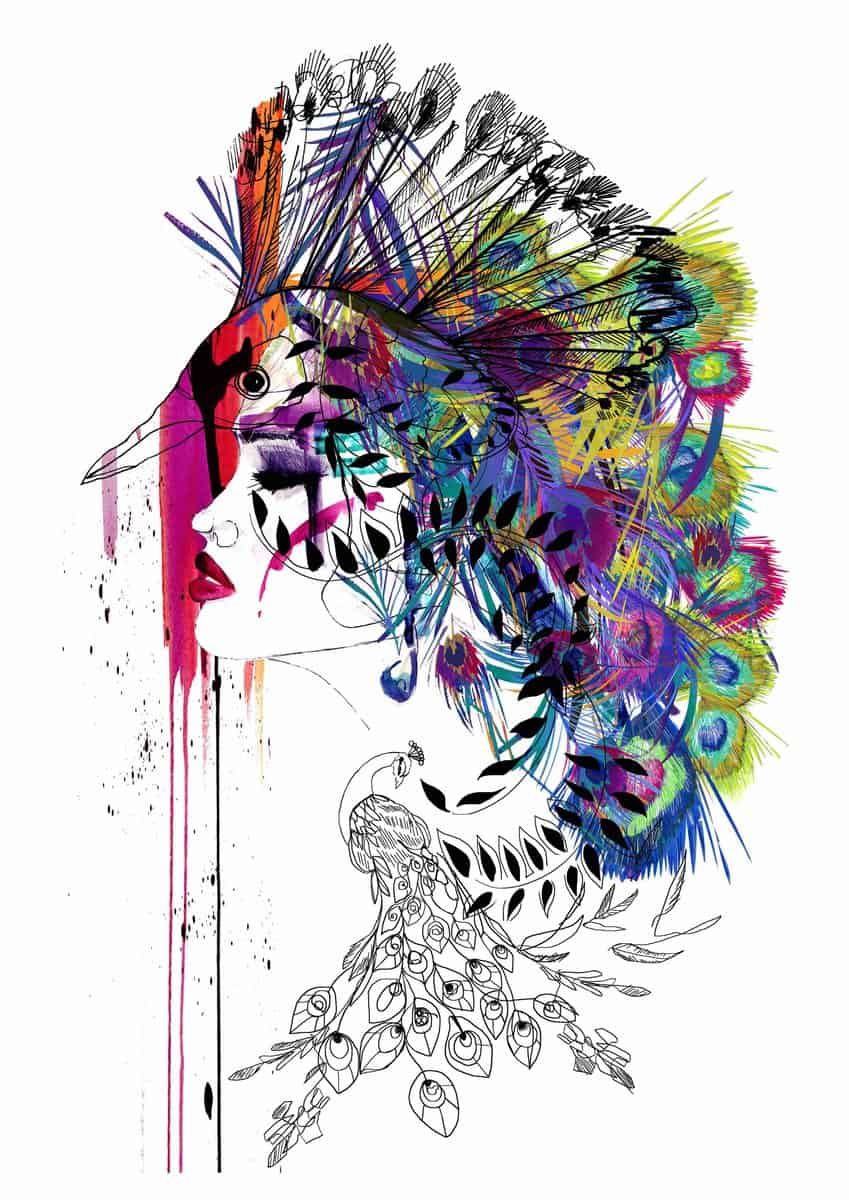 It may be simple, but all I would say to others is: KEEP GOING. If you really want to do it, just keep going. If you look around or study the people who have been 'successful', ultimately, it is because they kept working, they never gave up. Always try to better yourself, and your work, never get complacent and try not to compare yourself or your work to others, that is NEVER healthy!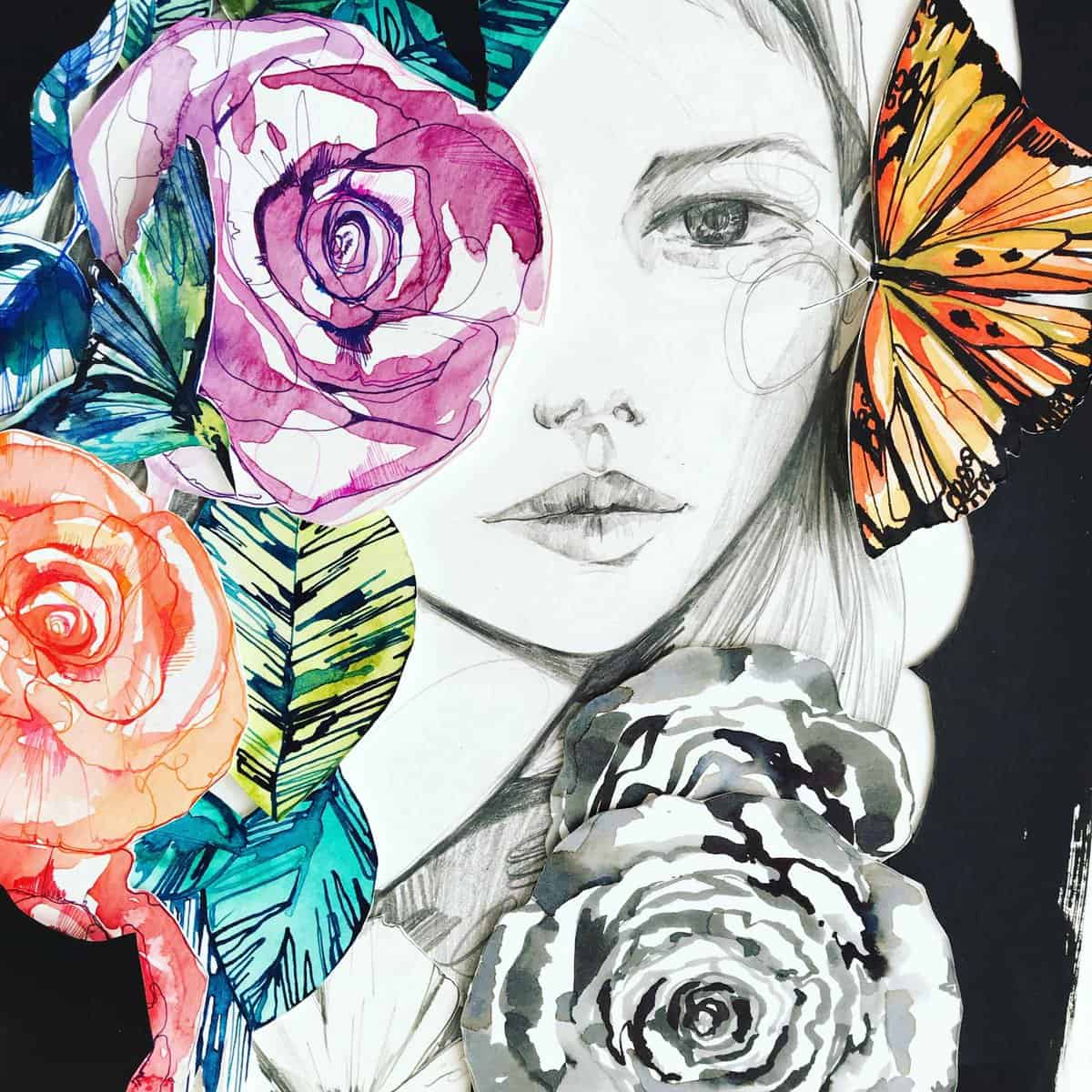 I would love to work with a big fashion brand and see my illustrations printed on clothes walking down the catwalk and /or in the backdrop of the catwalk. I would also love to see my work on a really big scale, like a billboard, or bigger. And, ultimately I want more and more people to see my work across the globe.
Another huge dream of mine is to have a really BIG studio space, where I would have all sorts of equipment, from screen printing to sewing, and large areas where you could just paint the walls. I would love this to be a space that others could come to for free and just be there too, and play, create, and do whatever they wanted to. It would be such an amazing, inspiring, and liberating space and I hope it would help others too.
Learn more about Holly on her website.