Originally from Hungary, Aniko Gajdocsi is an artist based in the South of England who uses mixed media to create other-worldly landscape works.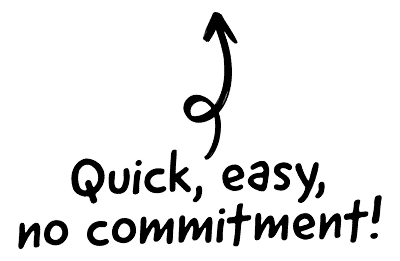 I have graduated with a BA Fine Art degree from Winchester School of Art in 2014, and have been exhibiting my work in London and the South of England since. I also sell work at art and craft fairs, have a couple of stockists and an online shop. I also currently work on a brochure design commission for an international corporate company, which I really enjoy. It helps taking my work into different directions within the digital realm and to think about it in the context of graphic design.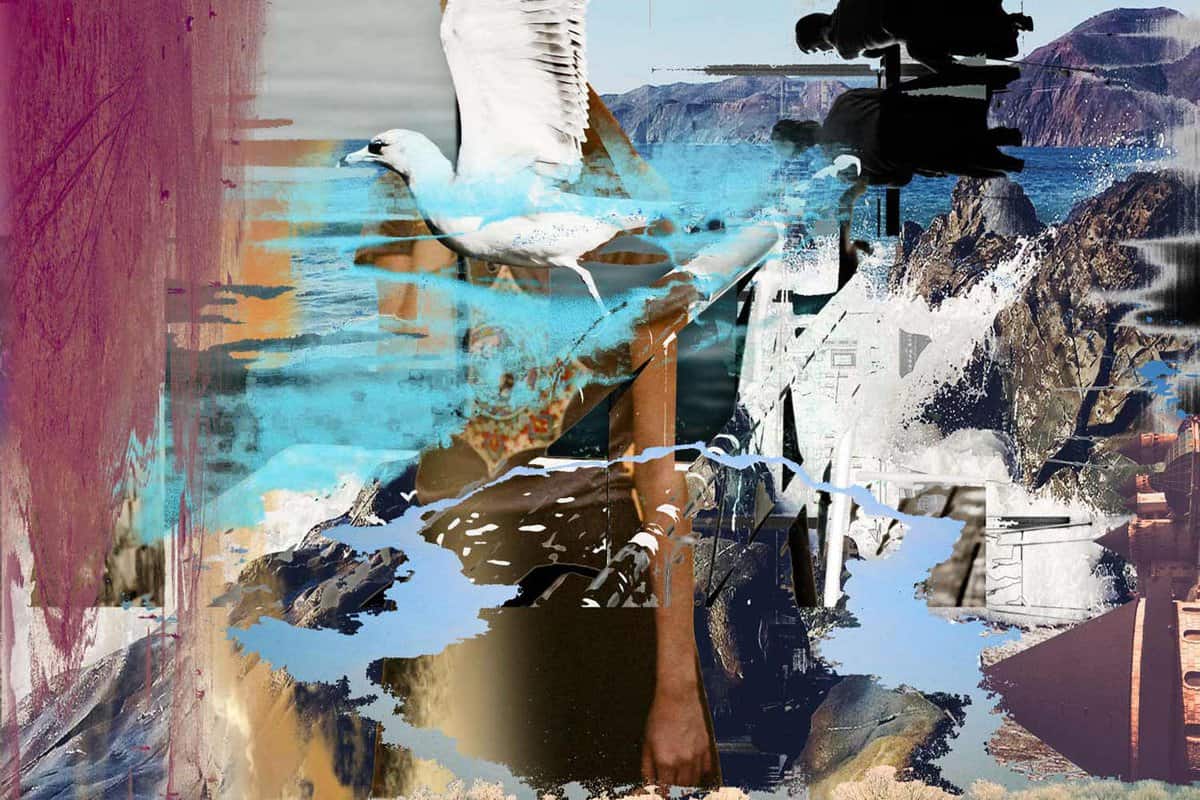 The CRM platform to grow your business
Great for entrepreneurs
Powerful data analytics
Manage sales and data

Seamlessly connect data, teams, and customers
Cutting-edge marketing
Ideal for teams or solo use
Measure sales conversions

Powerful web builder and advanced business tools
Great for startups
Powerful web page builder
E-commerce available

Supercharged content planning
Great for marketing
Better than lists or sheets
Manage social media

Create a new website in 10 minutes. Easy.
Launch your website fast
Powerful data intuitive
No coding skills needed
I always knew I wanted to do arts since I was little, as I was deeply receptive of it and enjoyed creating. But while I lived in my home country, Hungary, I had to take into consideration the country's economic climate, and although it was not of any particular interest to me, I chose to study Mathematics and Computer Programming. It was not until I moved to the UK, and years passed, when I figured out how great the British art scene and schools were, that I jumped to the opportunity and picked up where I left off long ago. Studying Fine Art provided endless possibilities of experimentation to try different areas and mediums, and then to find an area of interest I could focus on more in-depth. It is a cliché but it really is never too late to start afresh with something you are passionate about.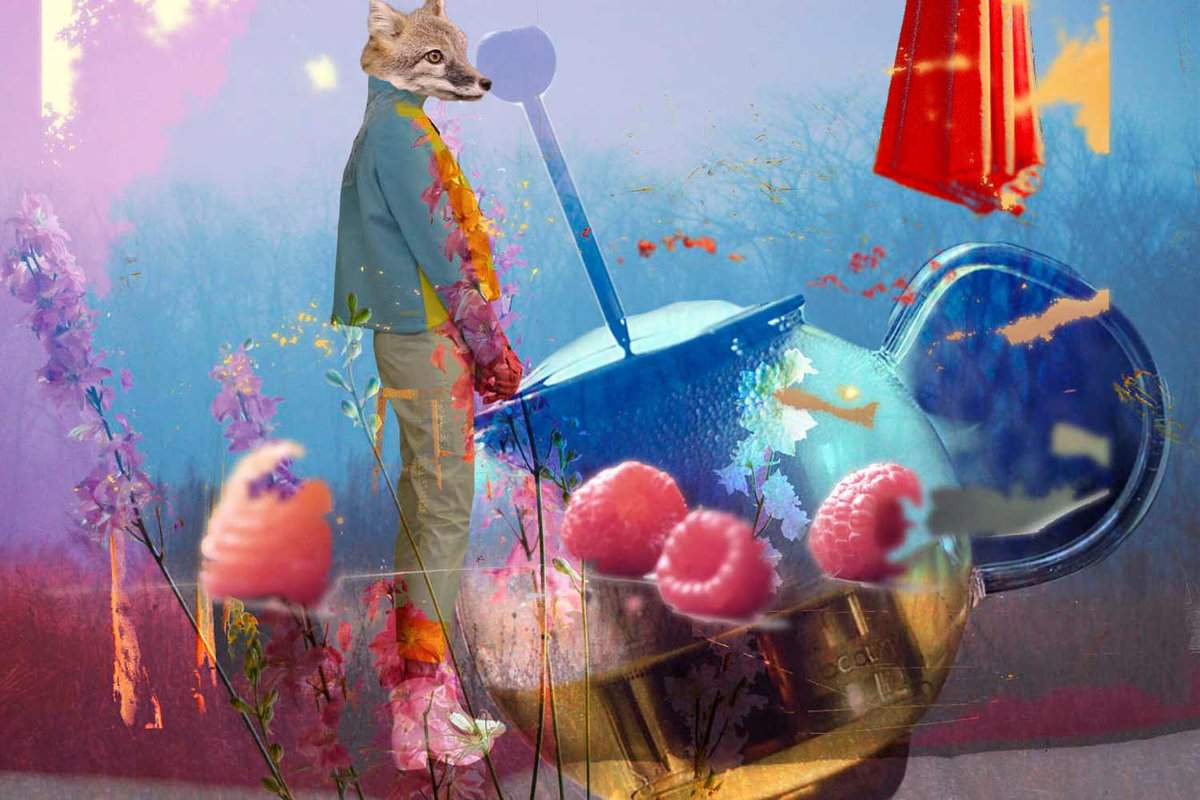 My work is focussed around colour, mixed media collage aesthetics, layering, and painterly elements. As I am inspired by the physicality and expressiveness of abstract painting and the figurative qualities of photography, I combine those two in my work into digital compositions. The main focus of my work is landscape, but recently I felt restricted by the elements I was using and I wanted to challenge myself into a different direction, so I expanded this theme by the inclusion of various figurative elements to create a broader and different kind of visual narrative. I also recently got interested in digital glitches that occur through editing, and I keep exploring this theme further. I am inspired by contemporary photographic approaches that discard photographic reality and precision in order to introduce new imaginary possibilities and capitalise on the open-endedness of the medium.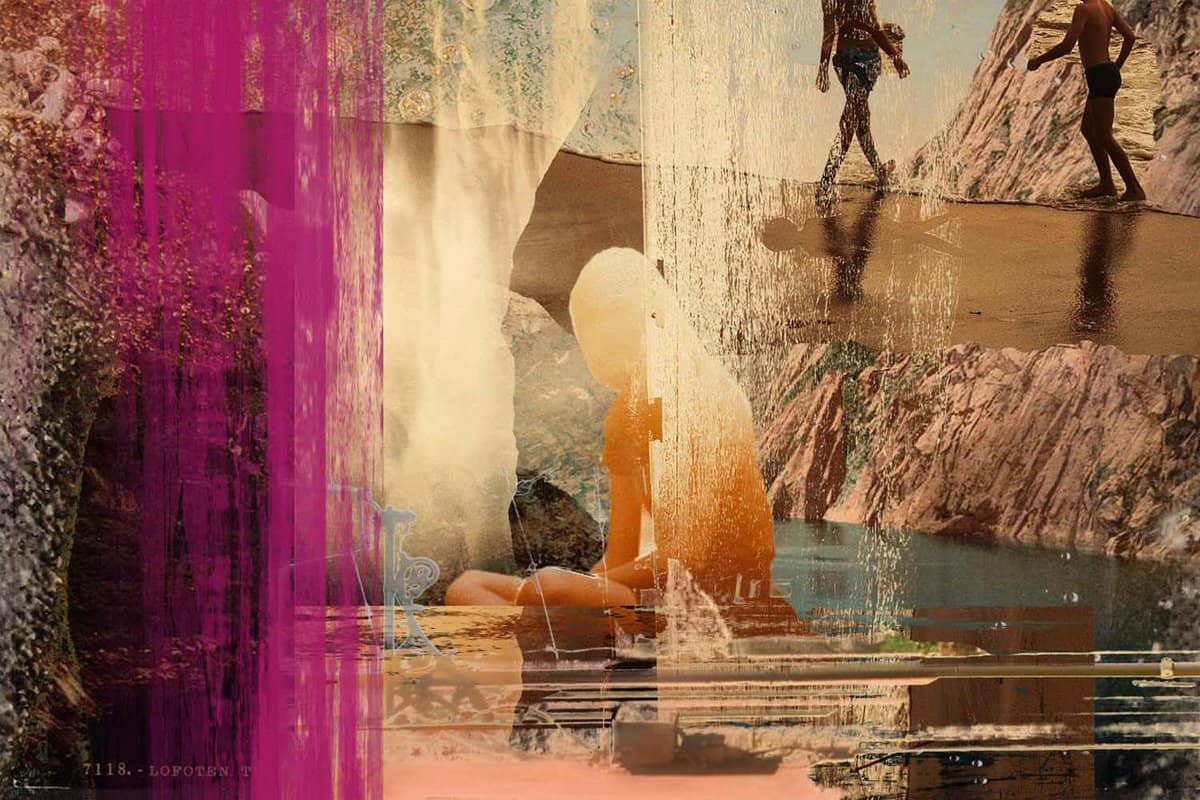 I usually have an idea about what I would like to explore or what direction I would like to take my work to, and then I do a lot of experimentation, and then I choose the key pieces which I think best represent the theme of a given series.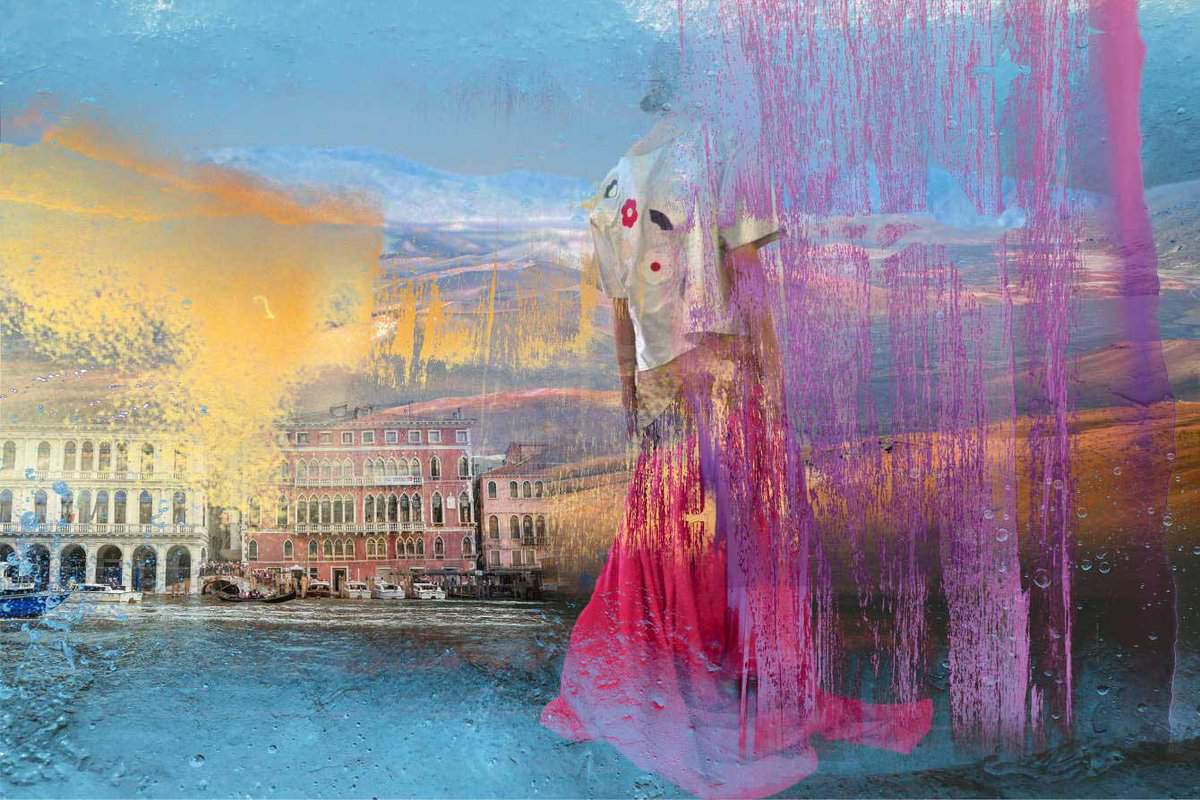 I used to often use the effect of light by working with projection and lightbox to create collages, as it resulted in an interesting organic and atmospheric effect. For example for my Photo Painting series I used paper and acetate prints over a lightbox to create layered compositions, which then served as a basis for further editing, additional painting effects and digital manipulations. My recent work, although it still involves manual collaging and painting effects, has gotten more digital by the increased use of Photoshop. Also, whereas earlier I only relied on my own landscape photographs, I recently expanded this theme by the inclusion of appropriated imagery, in the form of free stock photos and magazine images.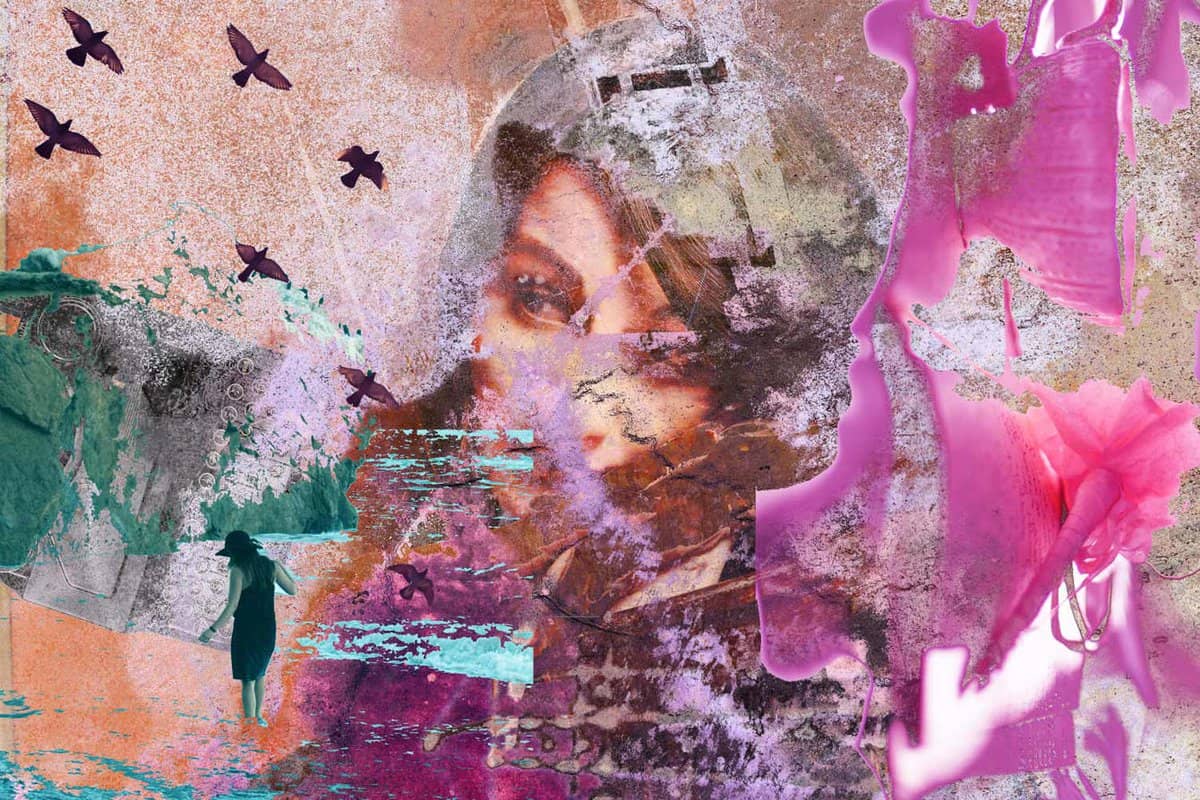 I work from my home studio, where I usually simultaneously develop my own work, work for my current client, and search for new opportunities; and I prioritise accordingly between these tasks, depending on deadlines and project requirements.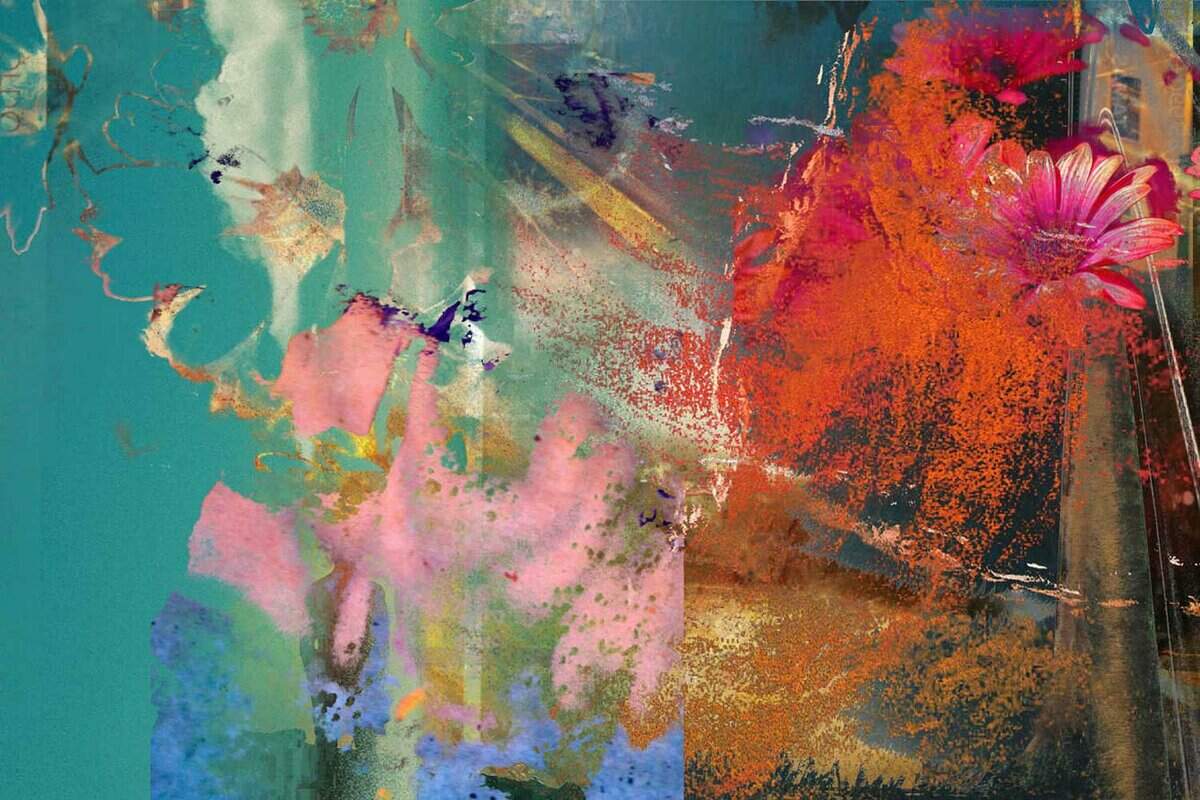 I enjoy the process of making as it is all a playful experimentation, and I also enjoy seeing my work as a finished product as part of exhibitions. What I enjoy most about working for a client is the ability to adapt my style and explore it within a different context and new frameworks, while at the same time investing into the development of my practice.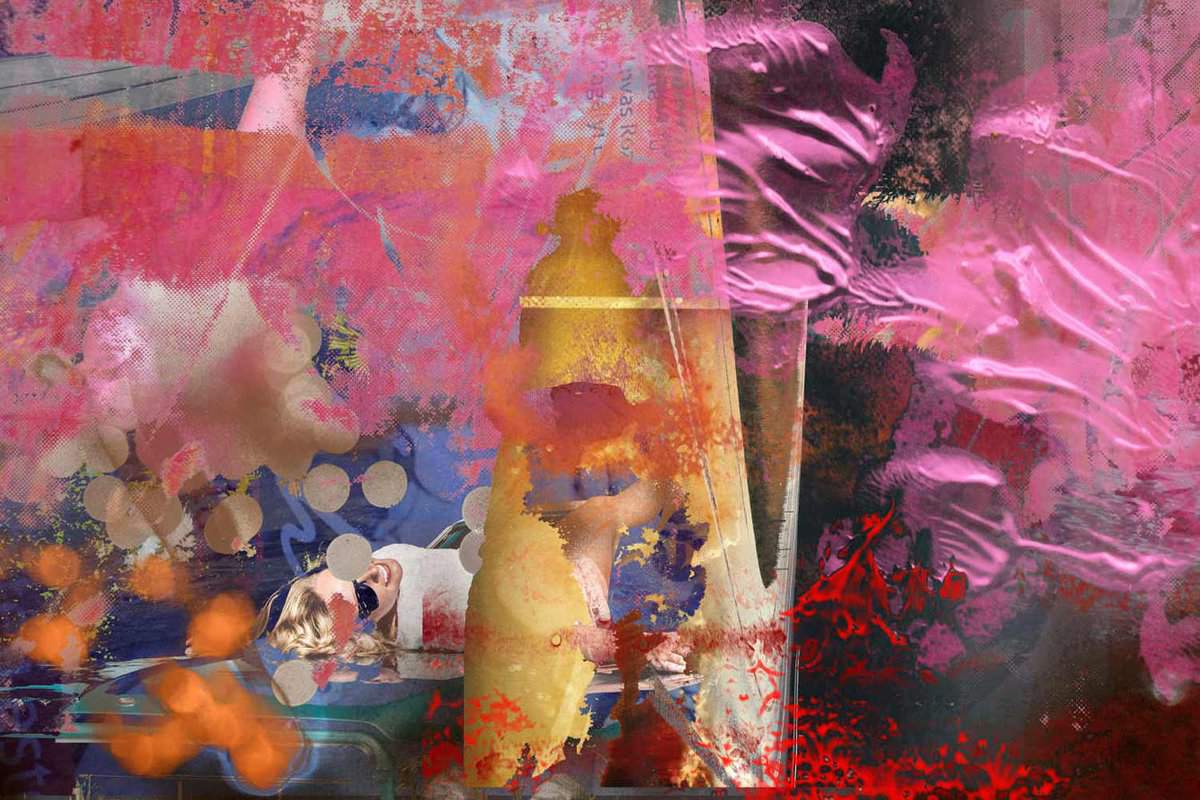 As for long-term ambitions, I would like to keep developing and exhibiting my work in group and solo shows, having it on permanent display in public spaces would be great. But making a steady living from exhibitions and sales as a fine artist can be tricky, so it would be great to have more commissioned projects, to be able to financially support myself through my art. Perhaps delving deeper into the realm of graphic design could be a way forward, in order to diversify my practice and opportunities, while it would not have to exclude and could go alongside my fine art practice. I am also keen about all kinds of creative projects and collaborations.