Always wanted to develop a mobile app but thought it was the preserve of big budget holding corporations?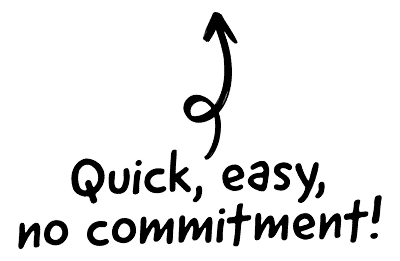 Well, the good news is that, with a bit of careful planning and helpful advice, you can actually develop and launch your own mobile app, for a fraction of what you might otherwise expect to pay. 
What is a mobile app?
What exactly is a mobile app? It's a question we are often asked!

The CRM platform to grow your business
Great for entrepreneurs
Powerful data analytics
Manage sales and data

Seamlessly connect data, teams, and customers
Cutting-edge marketing
Ideal for teams or solo use
Measure sales conversions

Powerful web builder and advanced business tools
Great for startups
Powerful web page builder
E-commerce available

Supercharged content planning
Great for marketing
Better than lists or sheets
Manage social media

Create a new website in 10 minutes. Easy.
Launch your website fast
Powerful data intuitive
No coding skills needed
One definition is: "A mobile application, most commonly referred to as an app, is a type of application software designed to run on a mobile device, such as a smartphone or tablet computer.
A mobile application also may be known as an app, web app, online app, iPhone app or smartphone app."
Do I need a mobile app for my business as well as my website?
It is highly likely that if you have a business, you will also have a website for that business.
Whether it's an informational website, designed to educate and inform the visitor about what you do, or a transactional site, aiming to close a sale online with a visitor, your website is an important part of your digital marketing strategy for your business.
As access to the web has increased over the years, so has our use of it. And as consumers, we are much more likely to go online now to find out more about a company before we rush into making a purchase, especially if that purchase is for a high value item.
When it comes to the buying journey, once the buyer realises they have a problem (awareness), your website is an essential tool for helping them research solutions to that problem (consideration) before deciding on a solution (decision) and hopefully buying from you. As well as, of course, retaining customers and encouraging them to buy from you again.
So do you really need an app if you have a regularly updated and well-functioning website?
The answer lies in how we now use the internet.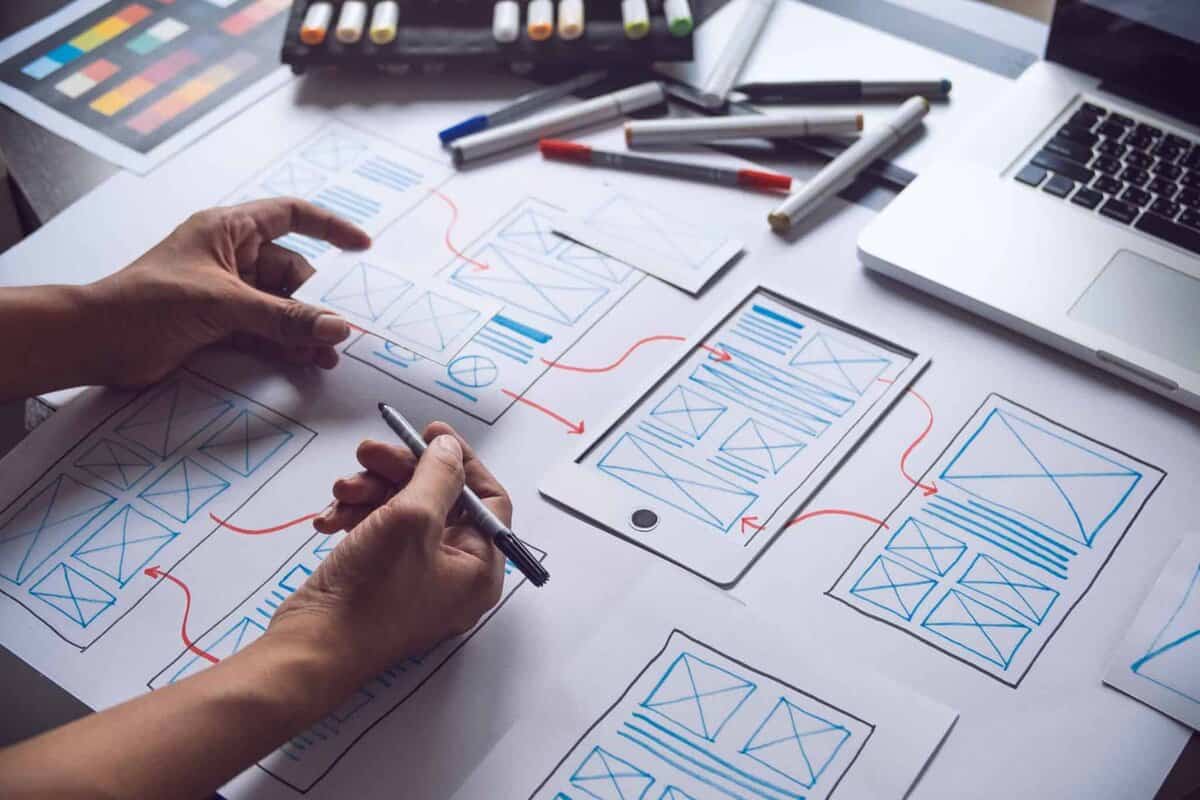 More and more of us are now using smart phones
Twenty years ago, we had to manually dial up the internet and browse on a desk top device only. Mobile phones, if you were lucky enough to have one, did one job: they let you make phone calls. As well as perhaps play Snake and send the odd (very expensive) text.
Fast forward twenty years and the take up of smart phones has been huge. Capable of mind-blowingly amazing tasks our old phones could never have handled, today's smart phones are hand held computers and more.
Smart phones are often the starting point for a consumer in the buying journey of your product online (which is the big driver behind Google's policy of 'mobile first', where it prioritises its indexing of your web page based on how it renders on a mobile phone versus a desktop computer.)
You might have invested in a Facebook ad which is presented to them on their commute to work. Or they may have come across your product via a recommendation from a third party review site.
But even if your product is the solution to their 'problem' not everyone wants to complete buying journey on a smart phone. And that is where an app can come in.
What are the benefits of developing an app for your business?
Apps are growing in popularity year on year – in fact, mobile apps are projected to hit $188.9 billion in revenue by 2020 – up from just $88billion in 2016 (Statista).
The benefits of a mobile app over a responsive e-commerce website are huge and varied but include the fact that mobile apps:
are faster
make it easy to cater personalized experiences
offer instant online and offline access
can be coded into utilizing various features of a native device (e.g. the camera to scan PFDs, QR and Bar codes, GPS to connect with maps etc.)
allow push notifications and instant updates
allow users to experience two-way immersive experience
How can I develop a mobile app without spending a fortune?
Now that you've made the decision to develop an app for your business, how exactly do you go about getting an app developed without breaking the bank? Whilst still ensuring that you get a product that delivers on the brief?
Speak to an expert There are a gazillion articles online about developing apps yourself but without doubt the most cost effective way to develop an app that does exactly what you need it to do, is to give to people who already specialise in app development. Not least because you will be benefiting from their years of experience rather than losing weeks of your own time trying to learn how to code yourself.


Do your research It makes sense to have a thorough understanding not only of your market but also what your competitors are also doing, long before you start your app development. Consider how you can build on what is already out there –and most importantly improve on it.


Keep the features simple Simplicity is the key to a well-functioning app and this is especially true when it comes to getting the first version to market. Remember, you can always add additional functionality later, once the app has started to bring in some revenue.


Stick to the design process A UX based design process is essential to creating an app that people will actually use. And sticking to this design process is another way to avoid unnecessary development costs. You may even wish to consider a UX workshop before designing your app to ensure that the end product is something that people will intuitively know how to navigate.


Develop an app as part of your digital marketing strategy Make sure that your plans for your app development fit well with your overall digital marketing plans for your company. You can easily draw up a digital marketing plan on a small budget but it's essential that you know where your company is headed before you decide that a mobile app is the solution to your problems.
Whilst it is perfectly possible to launch an app on a small budget, it's also important to make sure that you budget carefully, in order to keep control over the costs of developing your app.
One way to do this is to schedule a rolling programme of development updates once the app has launched and ideally started to generate income, rather than being tempted to wait until your first version incorporates absolutely everything you have ever wanted in an app.
Regularly updating your app with new features will not only delight your users but also allow you to communicate with them on a more frequent basis, ensuring that your app is seen as fresh, current and relevant.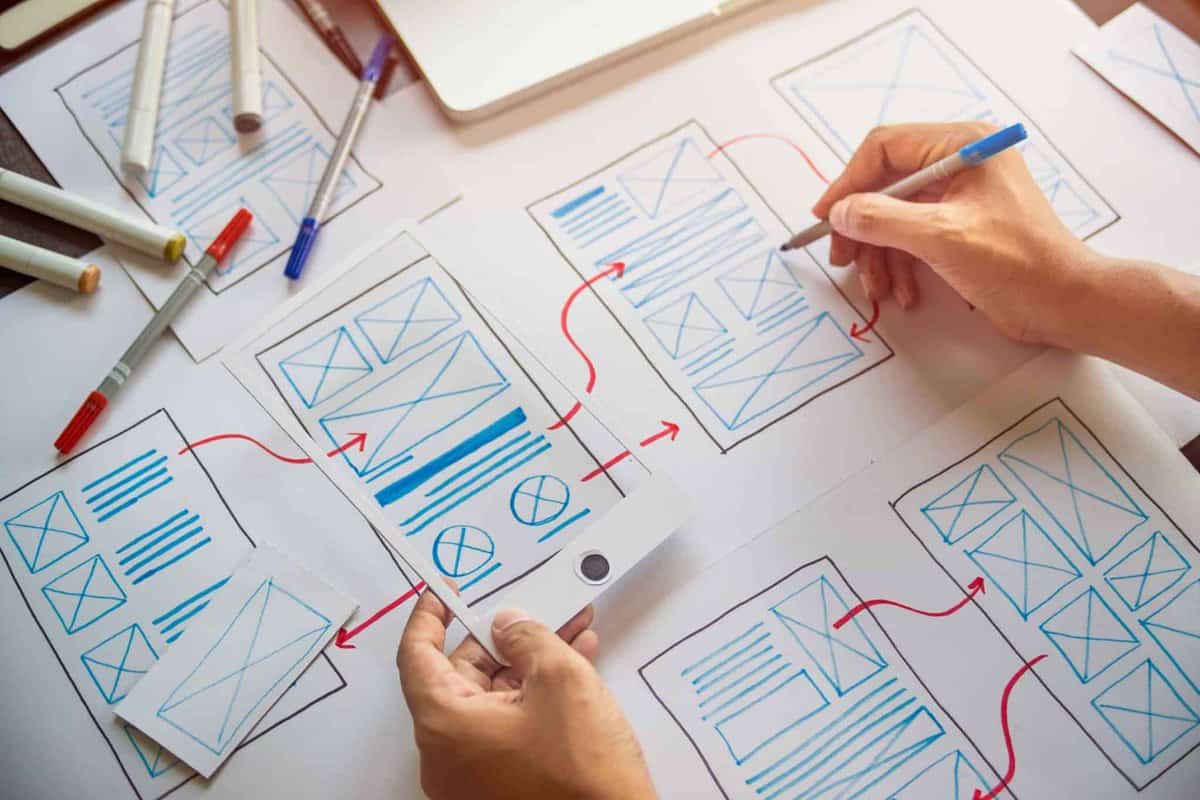 Want a hand developing a mobile app?
Whether you are a small local business or a large corporation, Creative.onl can help you create a mobile app that will give your business a competitive edge.
Our team will direct the whole process, guiding you through the design stage through to the development of the app.
And, if necessary, we can also help you submit your app to the App Store or Google Play store.
Creative.onl can build native apps for both iOS and Android, for any device, including smartphones and tablets.
If you would like help thinking through your app idea, just get in touch with Creative.onl. We would love to chat more about your plans.