Illustrator Marco Bevilacqua tells us what he's learned about building a career in illustration since graduating from art school.
Compare prices for graphic design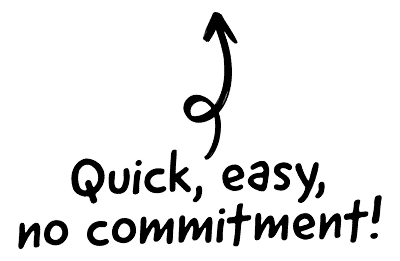 I used to work in a call centre answering phones, getting shouted at, picking up a tidy salary and pension. I hated it. I remember one day, I looked around at everyone's pale faces staring at their monitors and realised I had to get out of there. I was always interested in Art and drawing, but I bought a book about commercial illustration and was totally hooked. I felt a real excitement and enthusiasm for it. This was what I was made for. I hadn't been in Education since flunking out of University eight years earlier, so, I attended evening classes to build up a portfolio and get into Art School, to which I later graduated in Visual Communication.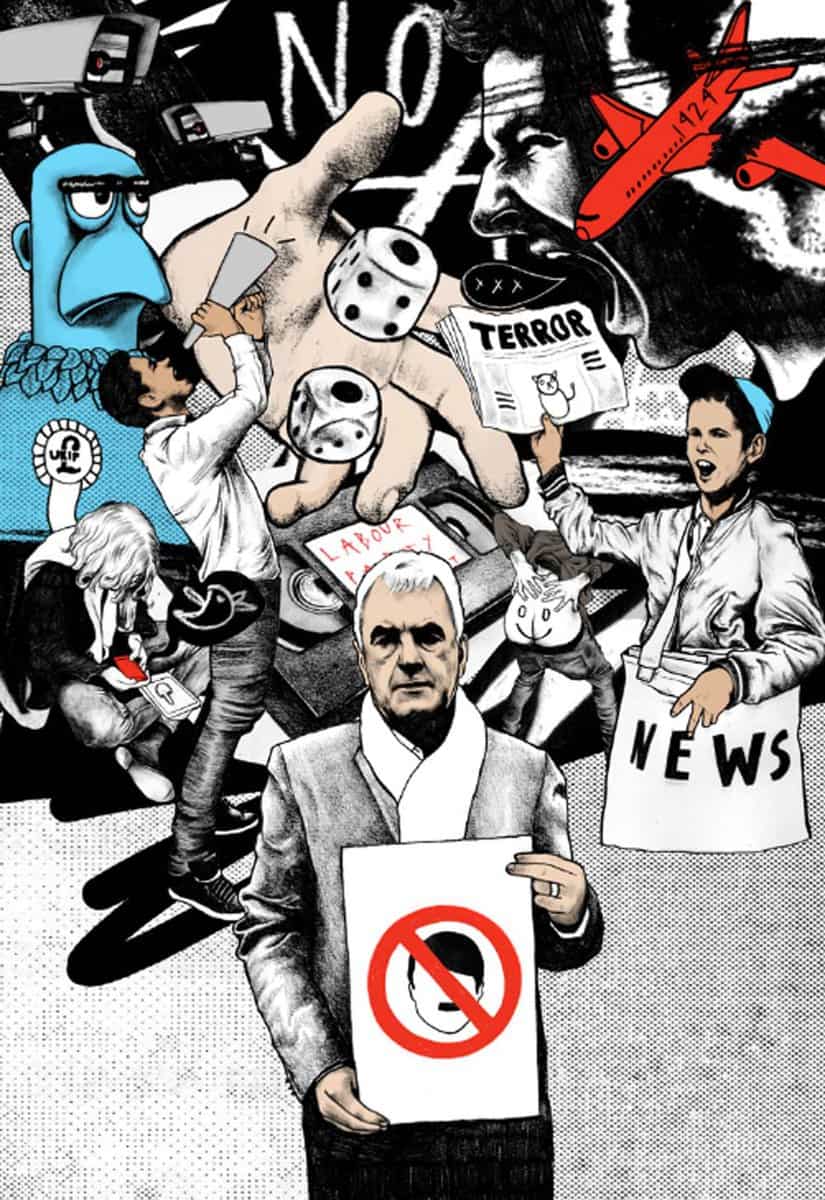 The CRM platform to grow your business
Great for entrepreneurs
Powerful data analytics
Manage sales and data

Seamlessly connect data, teams, and customers
Cutting-edge marketing
Ideal for teams or solo use
Measure sales conversions

Powerful web builder and advanced business tools
Great for startups
Powerful web page builder
E-commerce available

Supercharged content planning
Great for marketing
Better than lists or sheets
Manage social media

Create a new website in 10 minutes. Easy.
Launch your website fast
Powerful data intuitive
No coding skills needed
I got my first commission in 2011 during my time at Art School, a spot illustration for a small magazine. It plunged me into the deep end in more ways than I could ever have known: an awful contract, endless revisions at 3AM and nine months of chasing them to get paid. Awesome.
But it taught me how to value my work and the importance of the business side of illustration. It got me thinking that this was a career move and if I wanted it to be sustainable, I had to look into marketing and contracts etc… Not just doing pretty drawings that I showed my mum and posted on Facebook.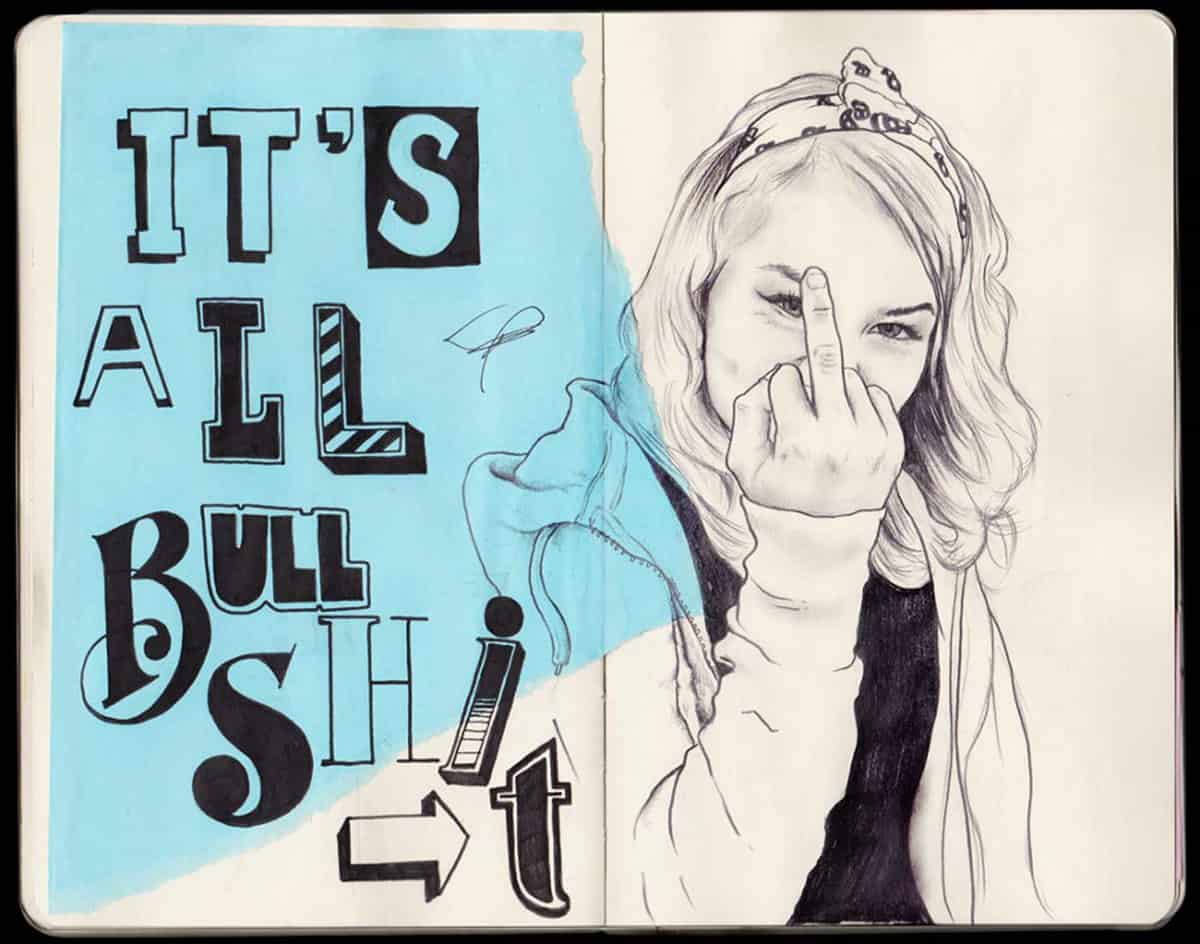 When it actually came to it though, even though I hated the call centre, it was a really tough decision at the age of 29 to quit a steady job for a life of freelance uncertainty. But I cut down on the partying, ate nothing but rice and saved as much money as I could, in the full knowledge that I had no idea when illustration would provide me my next pay cheque. When I started full-time after Art School, it was a slow process building up contacts and getting drips of work in. Putting a real effort into every email and mailer you send, only to hear nothing back. But if you believe in your work, market yourself right and to the right people, then one day, huzzah! It happens. And it's such a great feeling.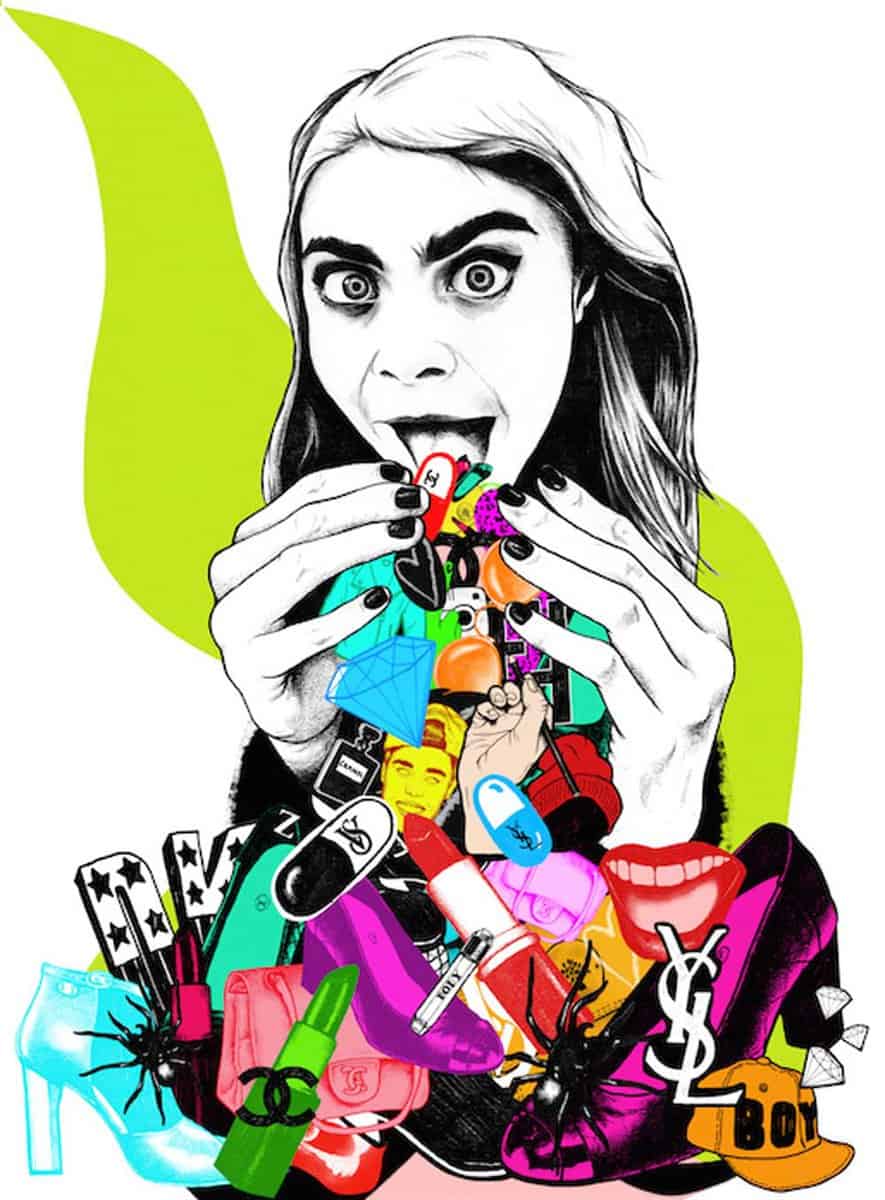 Inspiration in work is directly linked to personality and experiences. For example, the first time I went to Japan, I remember walking the streets of Tokyo and looking up at all the neon signs, adverts and manga. It was like huge electric Pop Art paintings in the sky, a collage of iconoclastic eye bludgeoning treats. That's something I like to incorporate into my work.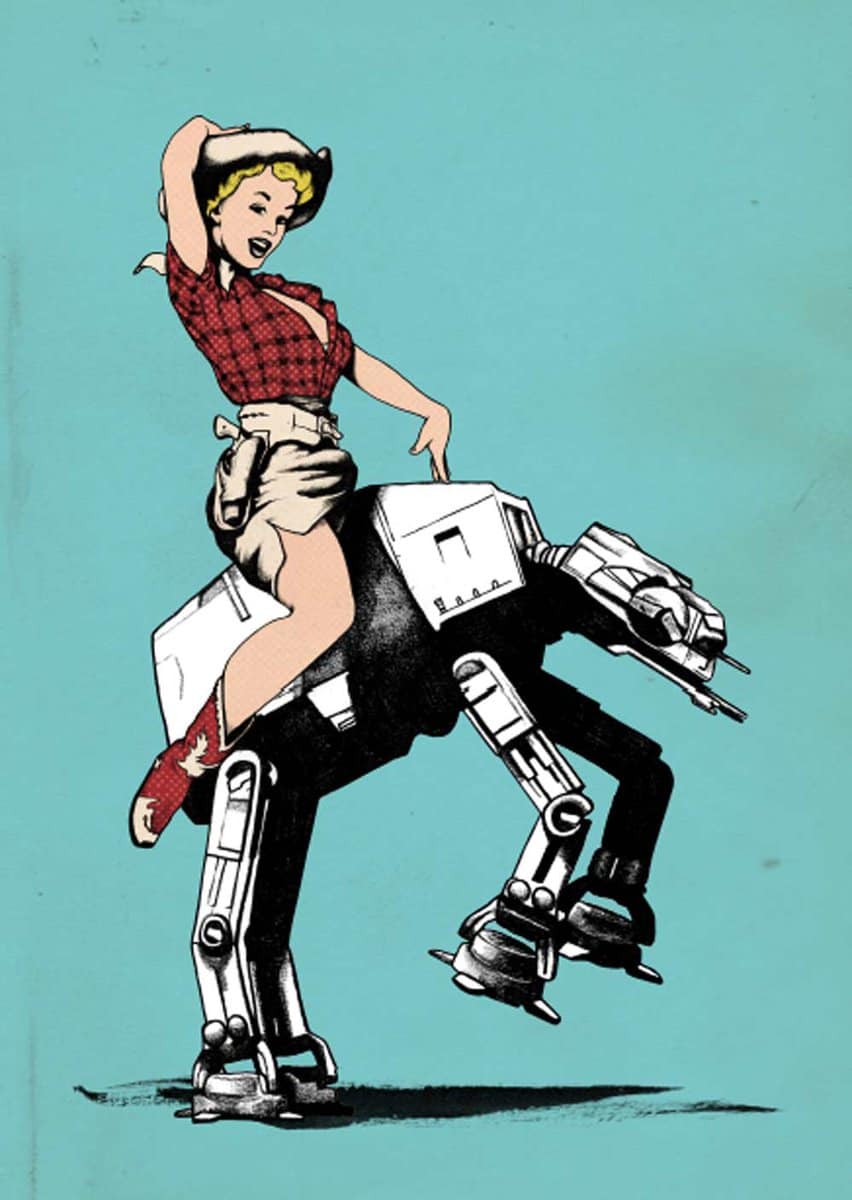 I also studied politics at school and remain active in using Socio-Political issues and satire in my work. I like to reflect and comment on current affairs; I remember someone called me the Charlie Brooker of Illustration after I made a zombie animation on the subject of social media and smart phone overuse.
I think it's important that your work reflects your personality and your interests, so that it separates you from others, be it for good or bad.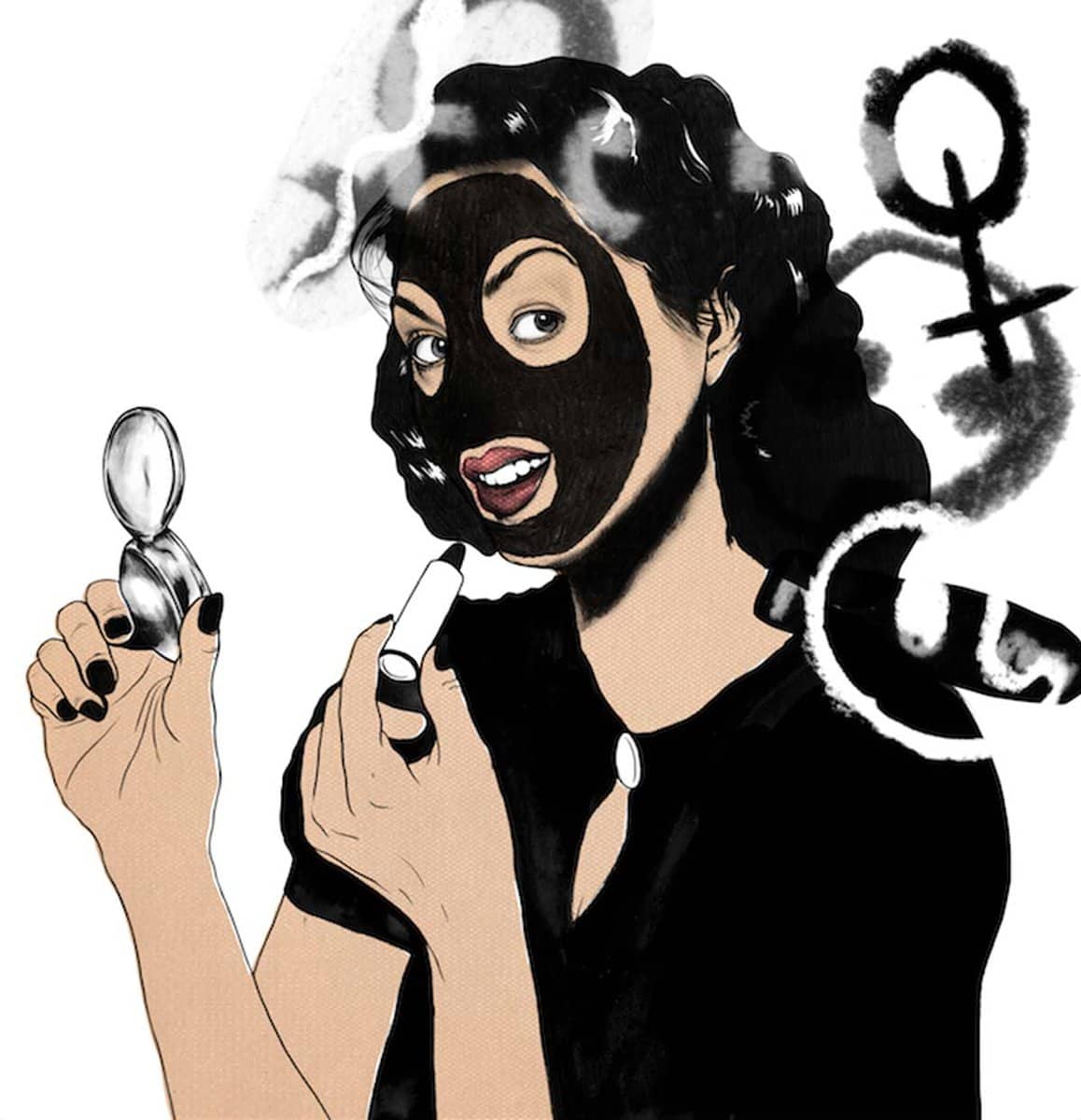 When I graduated from Art School, I got on the first train to London. I couldn't wait to leave for the big city and bright lights. Illustration fame awaited! However, I found it hard to settle in London and my work stalled a little because of it. I was moving flats and studios a lot, so I took the decision to move back to Edinburgh and I found somewhere to live and have a great personal studio. I really prefer having my own space. I like hanging out with myself. But I will stress that it is important to look for feedback as often as you can and I'm very fortunate to have people I can call upon when needed for advice.
Day-to-day, the most exciting thing is never quite knowing when work will come your way next. It sounds almost sadistic to say, but it's this that gets you up in the morning to start working, learning and trying to improve yourself on a daily basis. Having to be proactive and making things happen for yourself and consistently challenging your own ideas. Also, having worked in a thoroughly dull 9-5 office job, the diversity of projects and people that you encounter in illustration is super fun and ultimately very rewarding. I've done reportage in The House of Commons, taken a tape measure round the office of MTV London for a wall mural and spent afternoons sampling craft beer in the name of research. Spending days researching, drawing and visually responding to issues, be it in personal or commissioned work, is another empowering and satisfactory day-to-day event that illustration gives.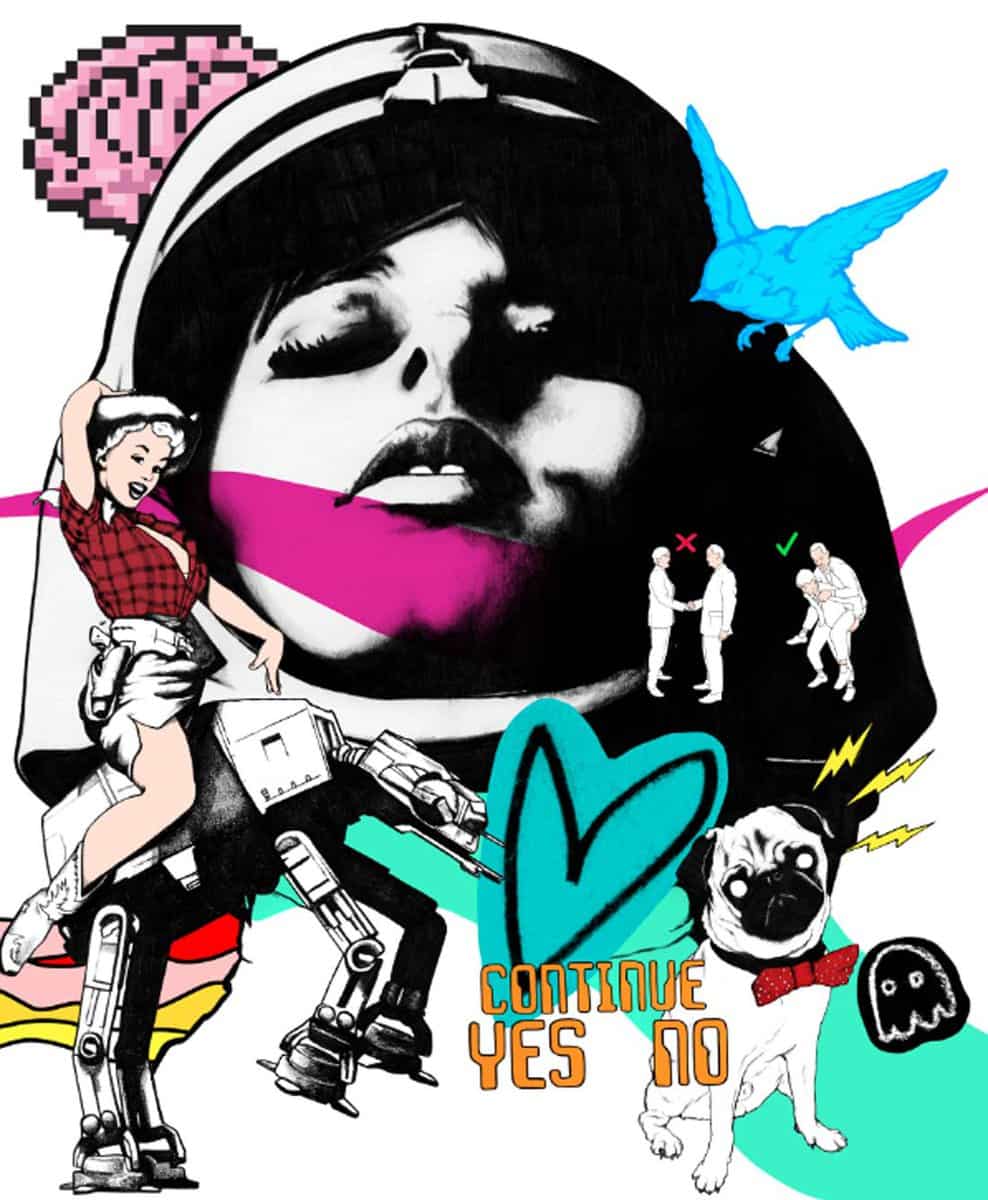 I first started working under the name Want Some Studio, basically because people were spelling my surname wrong. Also because at the time, when you Googled Marco Bevilacqua, it just returned a load of images of Italian hunks doing topless selfies in the mirror. None of which are me, may I add!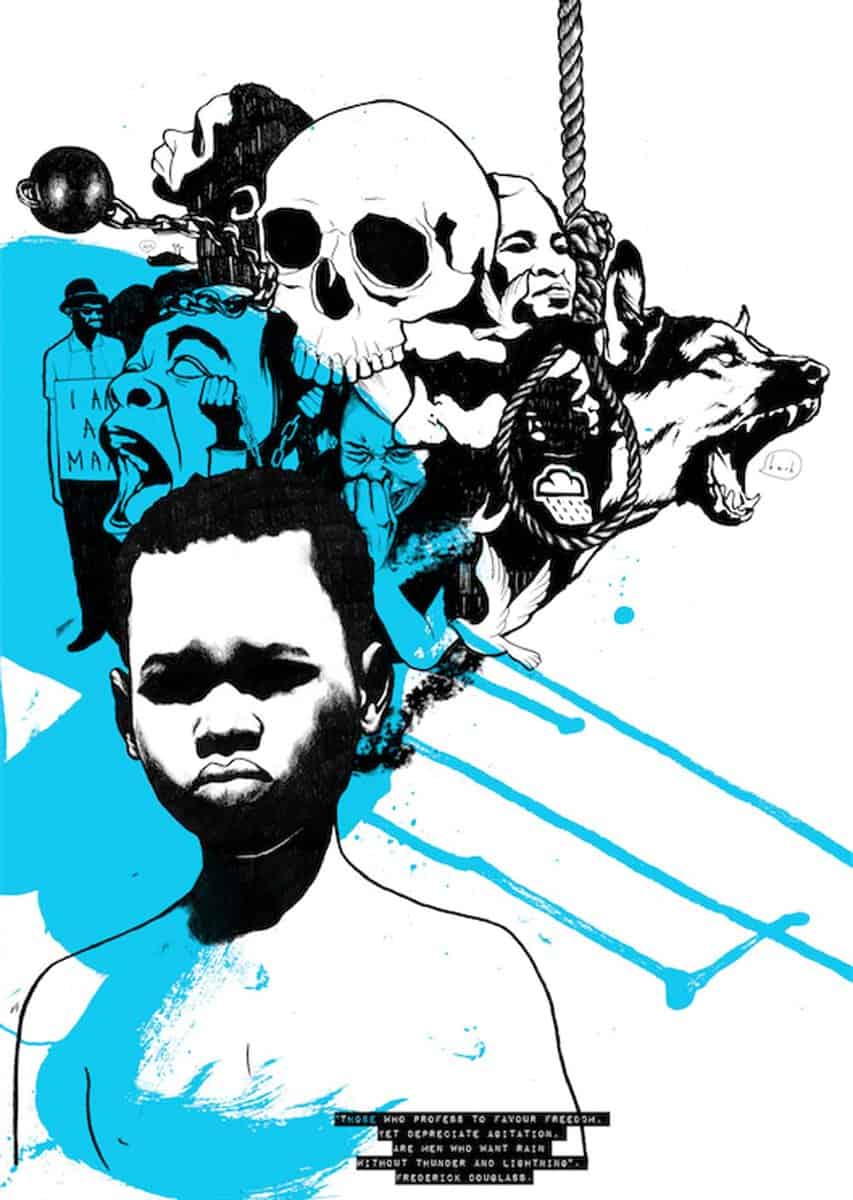 However, Want Some Studio then started to grow into a few collaborative happenings and that's maybe something I'd like to continue with in the future. I think if you're asking a freelance illustrator about long-term, you'd be hard pressed to get an answer about what's happening next week. I've got a load of ideas and ambitions though. At the moment my first illustrated book, "The Boy Who Made Faces," is getting ready for print. I'm also working with a new craft brewer, called Edinbrew, and we've got some exciting plans for that too. Many ideas, not enough time for them all.
I've been honest about my journey to this point and I hope people reading this relate to it. Freelance illustration is really long hours, hard work and very enjoyable. A complete nightmare scenario. Persistence and self-belief are key, as well as a kick ass portfolio, of course.
Learn more about Marco on his website.