Haydn Symons is an illustrator and designer from Hampshire, in the UK. He works within many fields of illustration and design, including that of editorial, book cover, publication, poster, typography and animation. Away from commissioned work, you can find him constantly experimenting within his many sketchbooks to find new ways of working.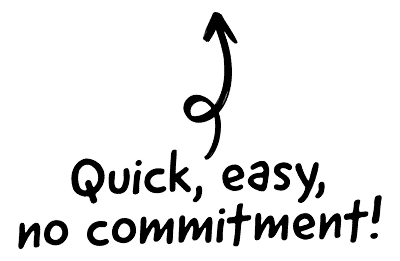 I mainly illustrate for editorial, publishing and the advertising space, creating conceptual illustrations to go alongside text in particular. I'm passionate about illustrations which are rich in ideas, concepts and have some sort of meaning behind them.
My most recent illustration client was the UKScouts, where I was asked to produce a hand rendered typographic quote for their official social media accounts (Twitter & Facebook). Reacting to Alfred North Whitehead's quote: "Art flourishes where there is a sense of adventure".

The CRM platform to grow your business
Great for entrepreneurs
Powerful data analytics
Manage sales and data

Seamlessly connect data, teams, and customers
Cutting-edge marketing
Ideal for teams or solo use
Measure sales conversions

Powerful web builder and advanced business tools
Great for startups
Powerful web page builder
E-commerce available

Supercharged content planning
Great for marketing
Better than lists or sheets
Manage social media

Create a new website in 10 minutes. Easy.
Launch your website fast
Powerful data intuitive
No coding skills needed
Alongside many other commissions recently, one of my favourites was illustrating a magazine cover for 'The Clerkenwell Post', which is a free magazine in Clerkenwell, London. The whole idea of this piece was to illustrate the past and present politics of Clerkenwell, using notable figures like John Wilkes to Tony Blair. This is the sort of illustration commission that I love: being conceptual, and being free with what I produce.
I make money from illustration commissions and my shop on my website, where I sell art prints, canvas art and greetings cards. Most of my money comes through clients and commissions however.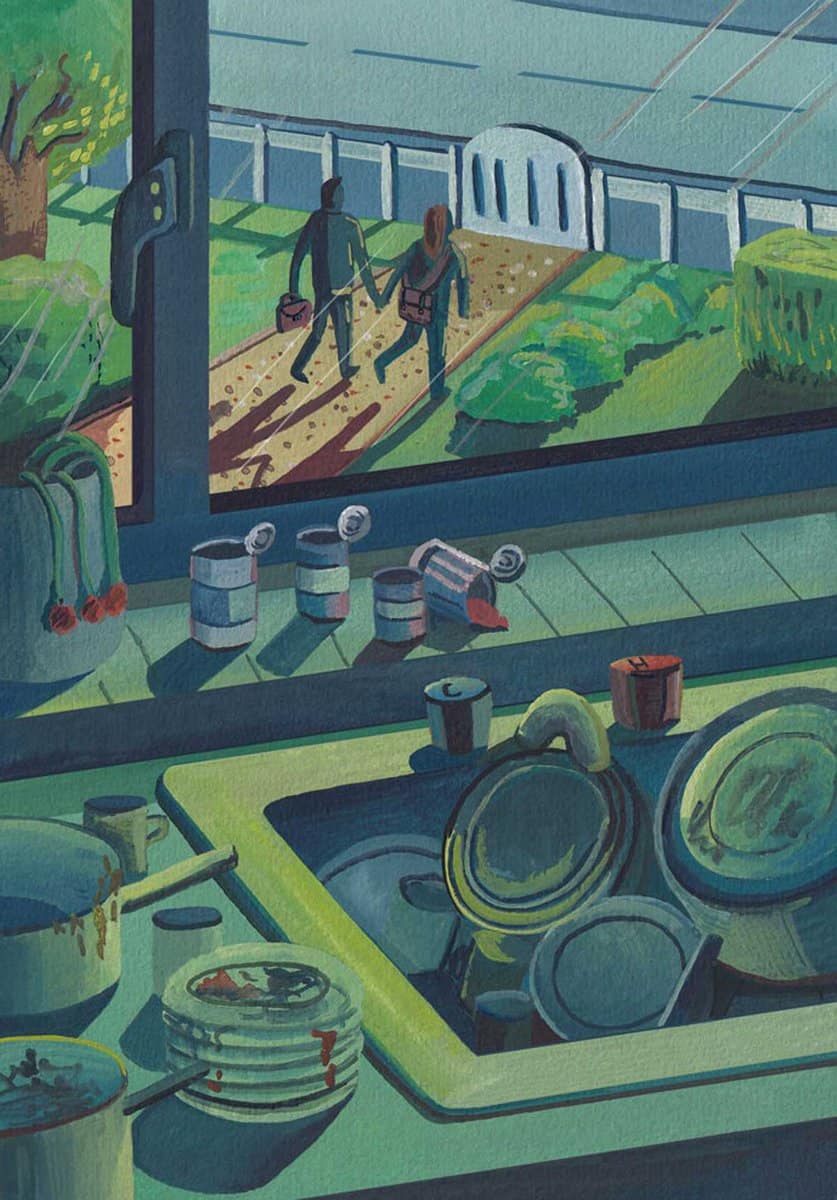 I've always had a keen interest with art, design and particularly illustration from an early age. I was always seen drawing and painting away! From college (aged 16-18), I chose to study illustration, where I went on to study illustration at Falmouth University in Cornwall, England, where I developed my illustration 'style', working process and was taught by fantastic tutors. They introduced me to professional practise within freelancing, and I discovered my own illustration skills and built my confidence.
From graduating, I decided to tackle freelancing full on, and have never looked back, and have built up my portfolio and clients to the stage where I am today. If I'm honest, it took a bit of time to get used to working alone, freelancing and gaining work for myself, which experience has really helped with.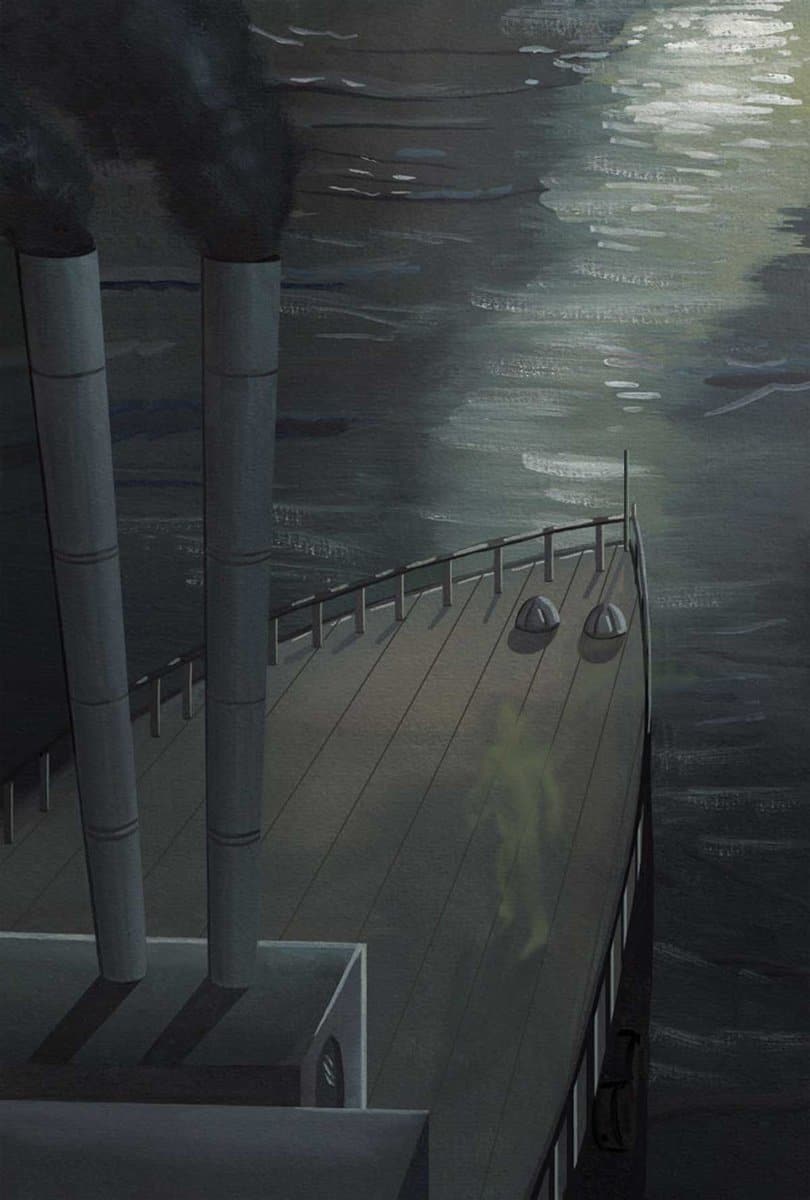 My biggest motivations is most often myself, as I always try and push myself and never sit still, and work hard to get the work done. With freelancing, this is something which you need: self discipline.
With inspiration, there's a ton of artists, themes and topics that I'm drawn to. In particular, I love David Hockney's colours and compositions, Edward Hopper's paintings, illustrators like Sterling Hudley and Malika Favre, and one of my favourites, Jean Jullien.
In terms of themes, one of my main personal inspirations are portraits, that I love to paint and sketch within my sketchbook. I always try and stay up to date with what's going on in the world, and produce portraits of people that are in the news.
Sport also often comes up and is a big influence with me, especially football and tennis!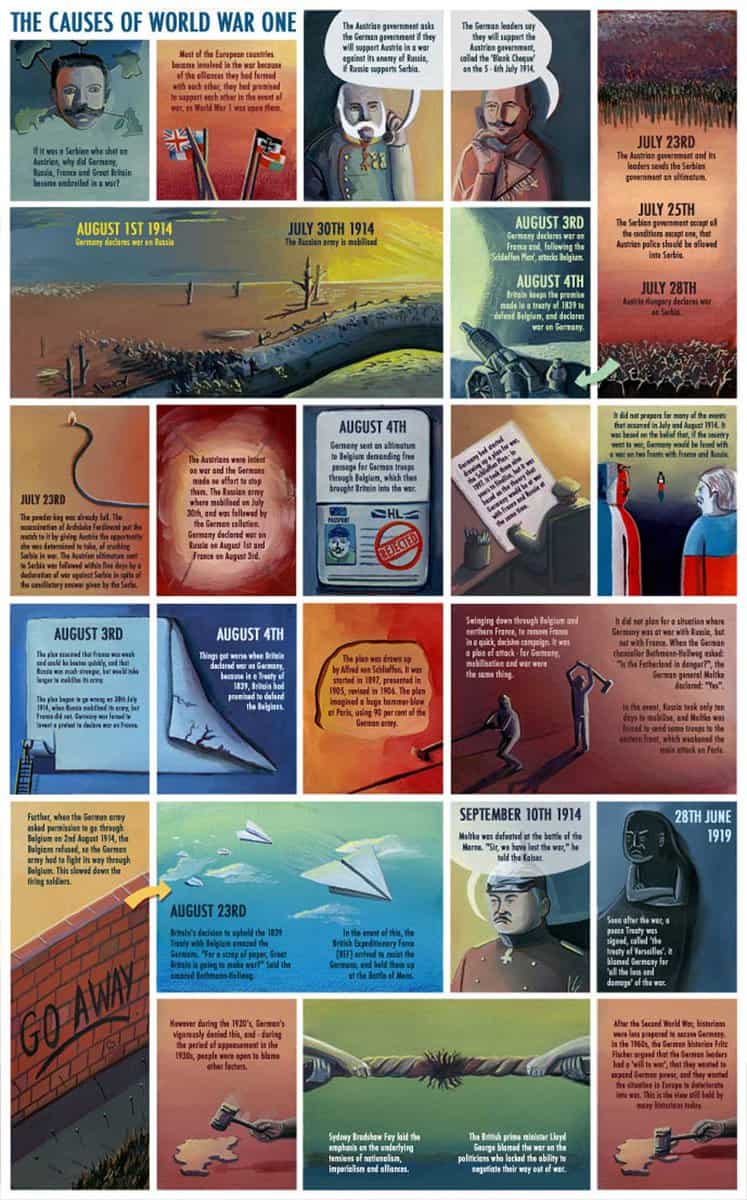 When I receive a brief from a client, I firstly discuss exactly what they're looking for and what they liked within my portfolio. This gives me an idea of the sort of thing that they're after.
From here, I take the brief and the notes I made through the contact with the client, and brainstorm, thumbnail, and sketch like crazy within my sketchbook, before going anywhere near a paintbrush or computer.
This is my developing stage, where I work out my compositions, my ideas, my concepts, and then refine it until I'm happy with how it's looking. Once I've chosen an idea and a composition that suits the brief, I will email this to the client to get feedback, and see if they're happy with how it's currently looking.
Once all the feedback has been developed with the client (which often includes multiple emails back and forth, and maybe a phone call in-between), I then produce the final artwork.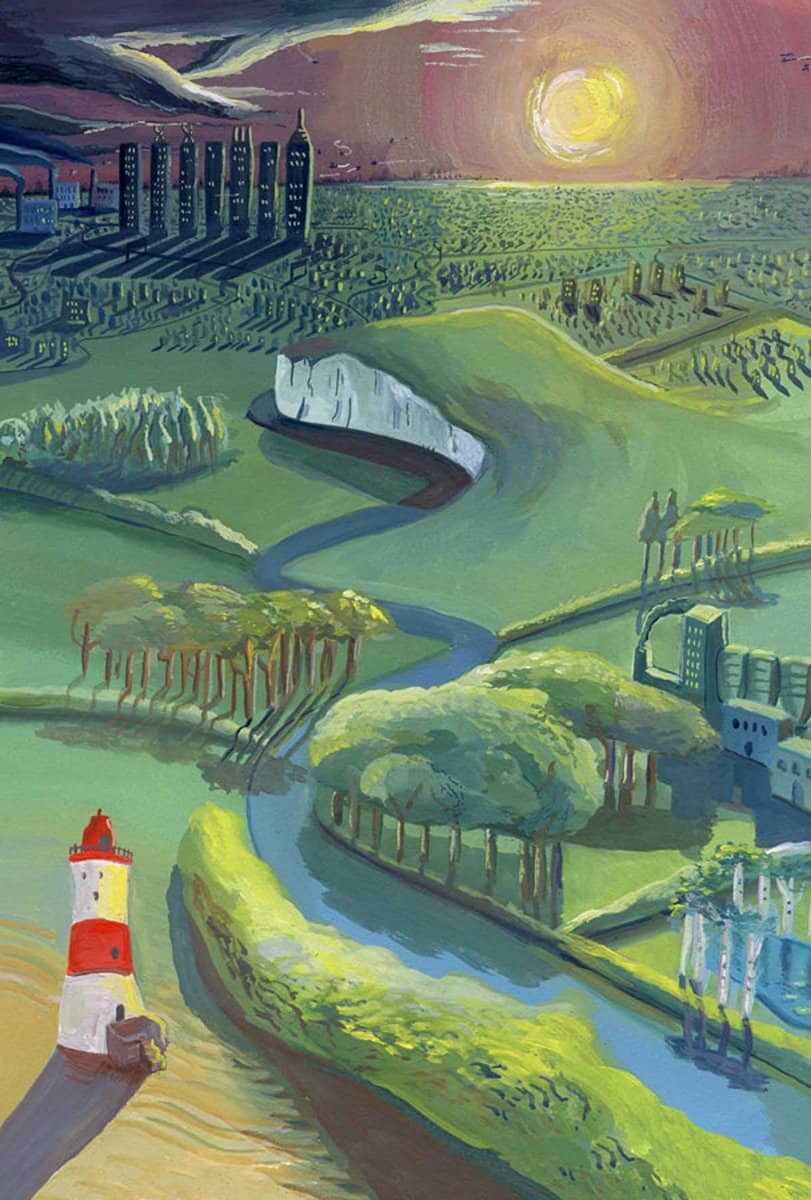 My current illustration 'style' comes from gouache, watercolour, and taking this into Adobe Photoshop or Illustrator for editing, where I neaten everything up and make it look the way I want.
From the beginning, I paint a base layer of coloured watercolour onto the watercolour paper, and then apply gouache paint on top of this to form my image. Depending on the size of the illustration, this can take anywhere from a couple of hours to a couple of days. I then scan this into Photoshop and correct my mistakes, colour, and fiddle with the tones of the piece, to make it dramatic or subtle in appearance.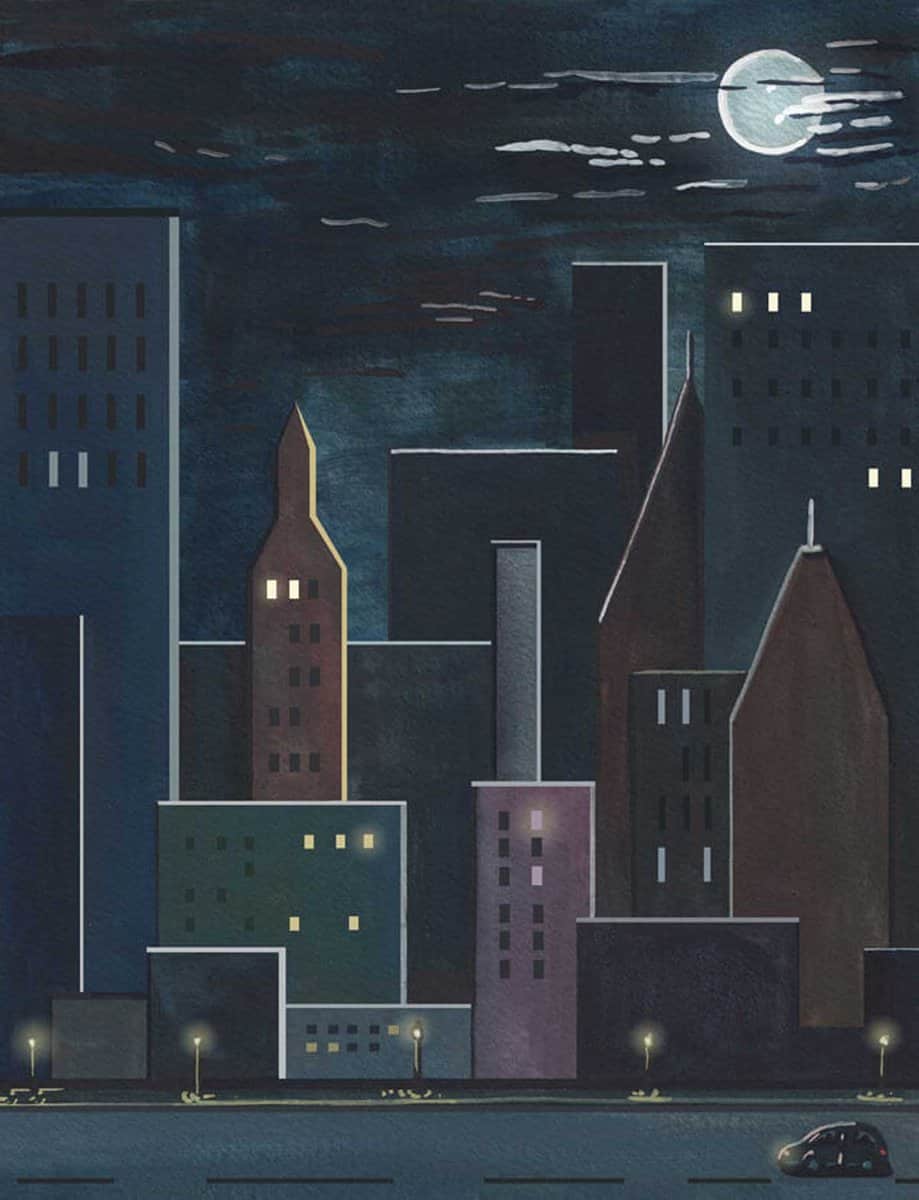 I currently work alone within a studio with my house (basically a spare room), which is covered with illustrations on the wall, inspirations and books all around me. I've looked into sharing a studio space with other creatives, and this is definitely something for the future.
I personally work better during the morning, and prefer to get started as early as possible, as my attention span often dwindles towards late afternoon. I wake up at 6:30am, and start work at 7:30am, and finish around 4pm. This is where I can then exercise, take my mind away from illustration, have a walk around, and relax.
I tend to leave my evenings free and relaxing, but sometimes this is impossible with my work load, it's a big juggling act.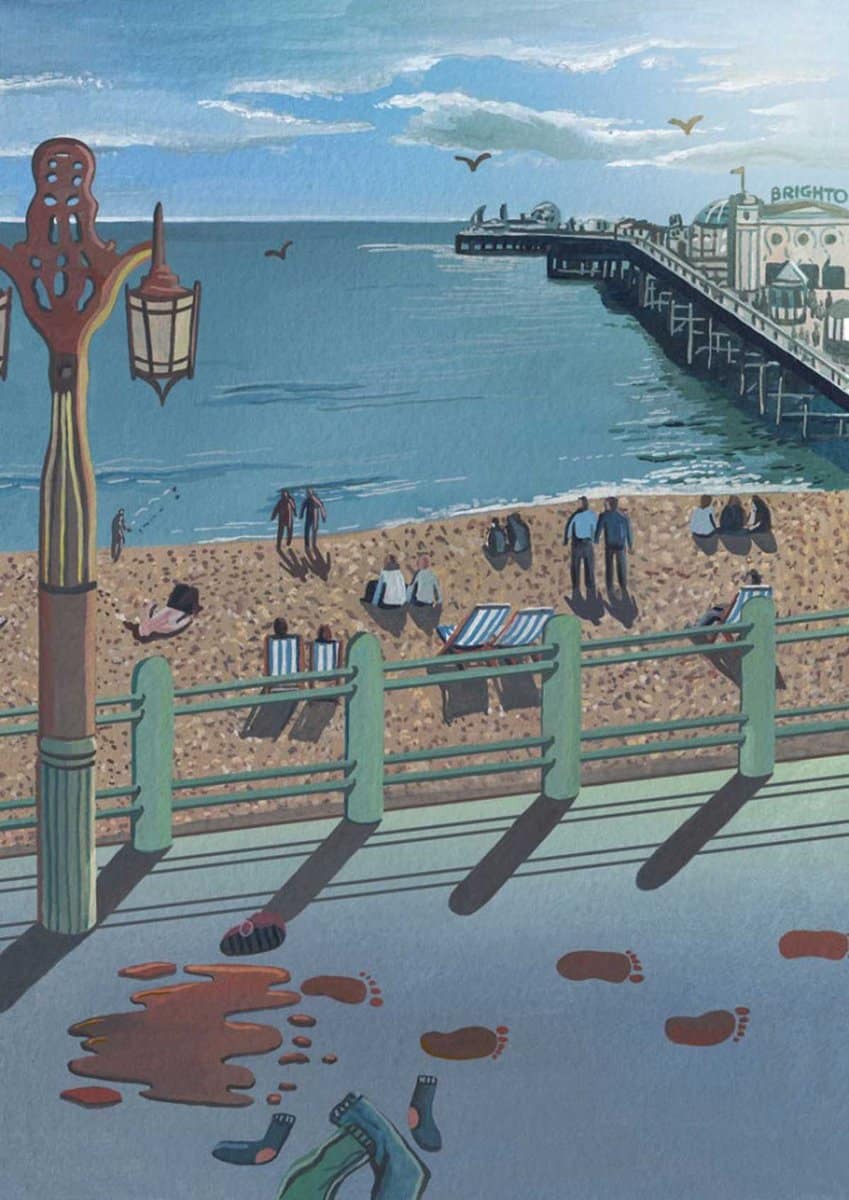 I would say that I most enjoy the freedom that being a freelance illustrator gives me. I can do what I want and when I want, even though I'm always generally working hard to get the work done.
The one thing I love most is the various briefs that comes through my door, as no commission is the same. One minute I could be illustrating a music cover illustration, the next a website illustration, and then a magazine cover.
And of course, playing my own music!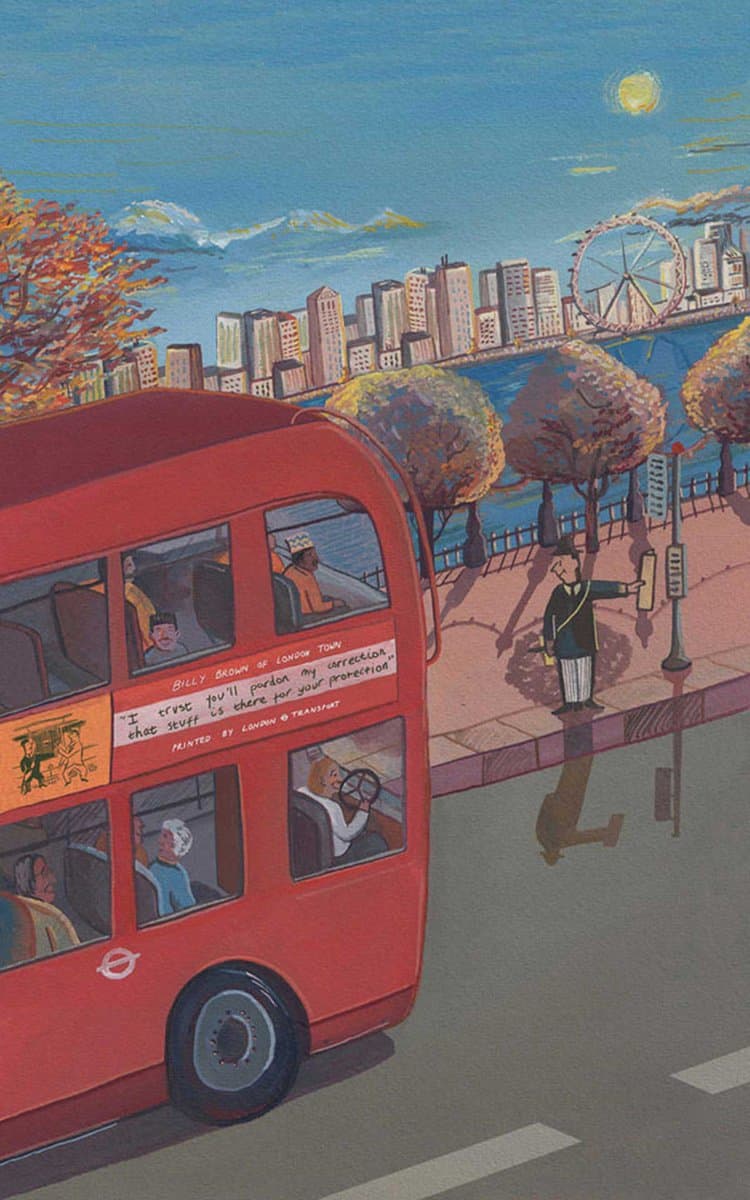 My long term ambitions is to keep building my clients and portfolio, and to bring in illustration work on a long term and frequent basis.
Having my own personal studio space or shared studio is a big ambition that I want to turn into a reality, and I would love to exhibit in the biggest exhibitions and cities in the world, or to have my own solo exhibition!
Being represented by a illustration agent is something that I'm planning on looking into, to ensure that frequent work is always coming my way.
But my main ambition is to keep producing and being creative!
I've always followed Winston Churchill's famous quote "Never, never, never give up", and this has stayed with me throughout the good and hard times.
With freelancing, I've learnt that it's a massive roller coaster ride, that experience and bringing in work can control. You can easily give up if the work doesn't come through the door, but it's about sticking with it, developing your work, your clients, and you'll begin to see it all work out in the end.
Learn more on the Haydn Symons website.