A French-born, London-based Illustrator (and occasional gif-maker), Alice Mollon creates bright and bold digital illustrations for all sorts of briefs – spanning digital products, editorial, publishing, and one-off commissions.
Compare prices for graphic design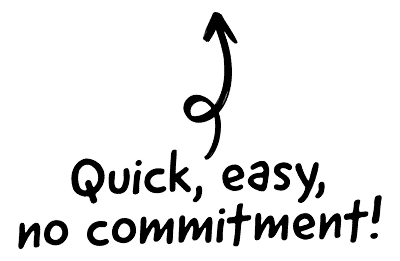 I started off my career in the tech industry, so a lot of my clients still come from there. I work with brands, old and new, creating illustrations that bring a little bit of joy into their digital products and marketing. I also work on editorial commissions for magazines, and I've done a few book projects, some packaging work, stickers, hotel key cards… Illustration can take you anywhere. When I'm not working for a client (or catching up on admin) I create prints that I sell in my online shop.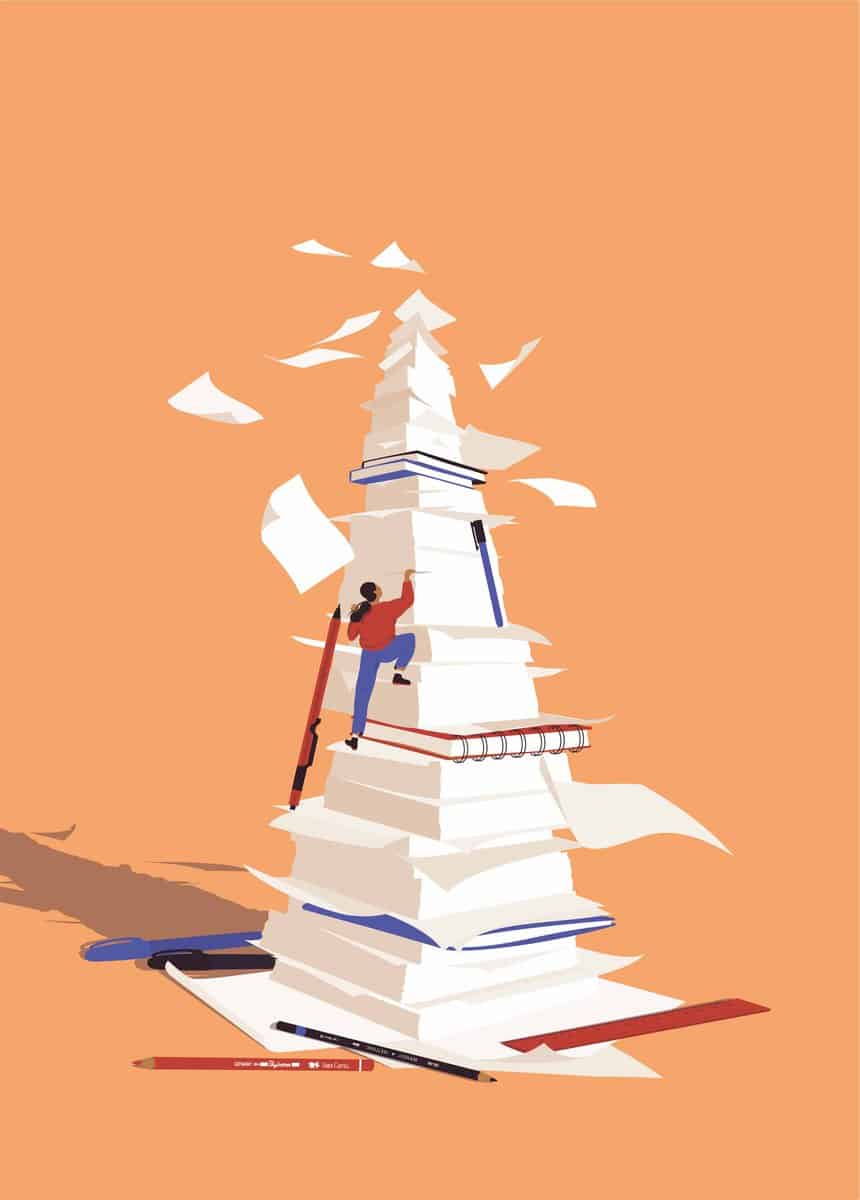 The CRM platform to grow your business
Great for entrepreneurs
Powerful data analytics
Manage sales and data

Seamlessly connect data, teams, and customers
Cutting-edge marketing
Ideal for teams or solo use
Measure sales conversions

Powerful web builder and advanced business tools
Great for startups
Powerful web page builder
E-commerce available

Supercharged content planning
Great for marketing
Better than lists or sheets
Manage social media

Create a new website in 10 minutes. Easy.
Launch your website fast
Powerful data intuitive
No coding skills needed
After graduating with a degree in Fine Art, I was a bit stuck. The Art World is very small, and very much a who-you-know-or-be-prepared-to-work-for-free kind of place. I also wasn't really sure what I wanted to do. So like a lot of graduates, I found myself at a startup. Initially, I was hired to manage the Customer Experience. Design and illustration gradually crept into my role, and at the beginning of 2016 I started freelancing in illustration (and some design bits). I've been doing that ever since (with fewer design bits).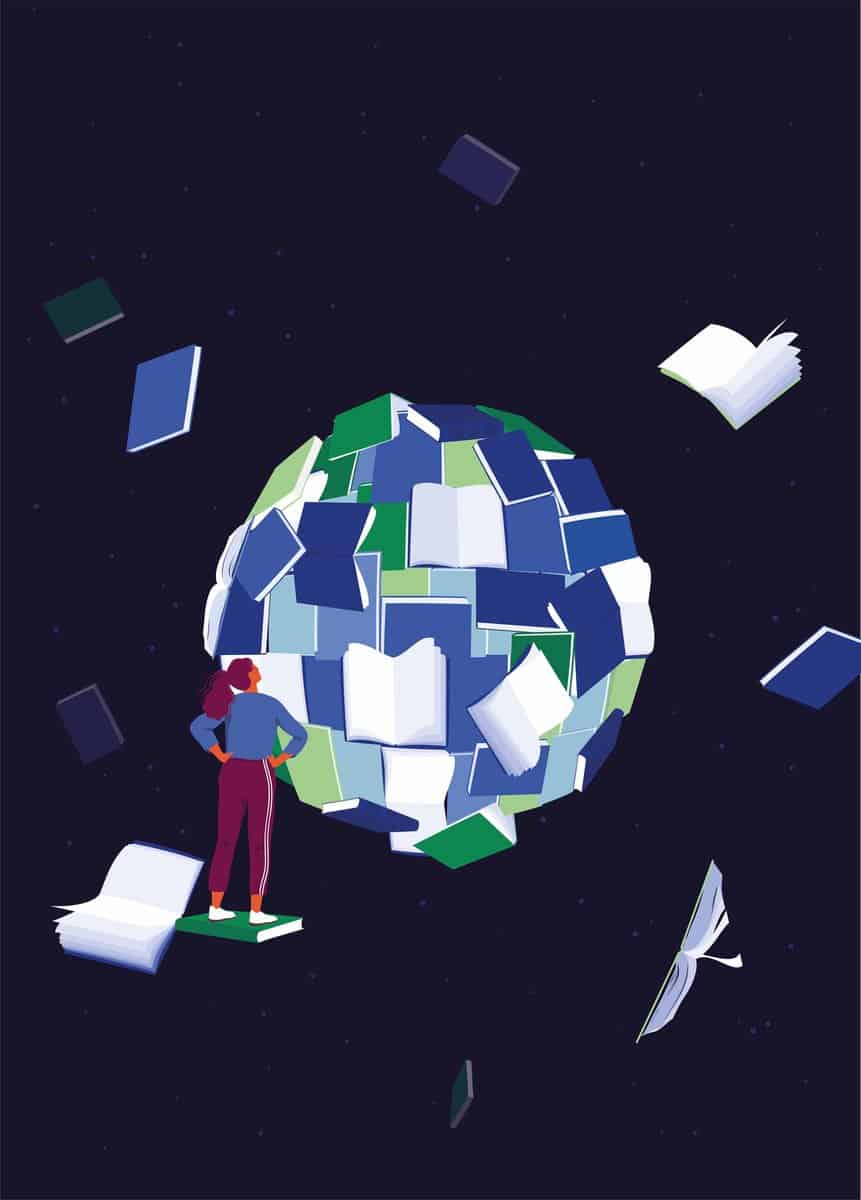 I've learned how much time can go into a project before it's even started. Negotiating pricing, working out timelines, trying to get your head around what the client wants, and emails emails emails. 
Though I can't stop myself from opening an email as soon as it comes in, I leave the replying until a specific, set 'email' time. And I immediately delete anything that's not important. That way when I get round to my allotted email time, I know exactly how many emails I have to reply to and what they're about.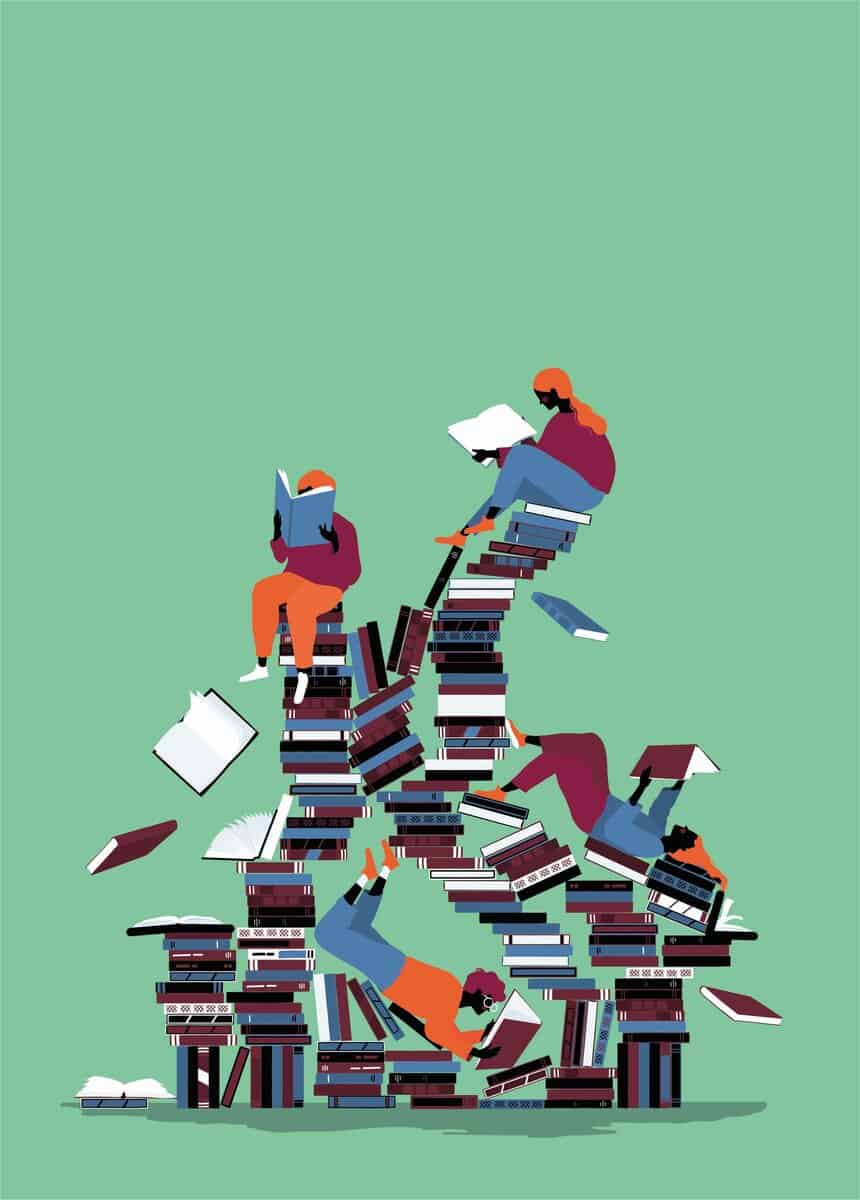 If time allows – which it often doesn't – I like to mull a brief over for a little while. When I'm ready to get started, I Google keywords and synonyms that relate to the brief, however broadly. At this stage I'm interested in common themes and visual cues that are associated with that topic. When I've got a few ideas, I'll sketch them out on paper. The bigger the idea, or the more complicated the composition, the longer I'll spend on this part. Once the client has approved their favourite concept, I move on to creating the illustration digitally. Despite colour being central to my work, it almost always come last – I start off using a randomly picked, not-much-thought-about palette, and then refine it at the end.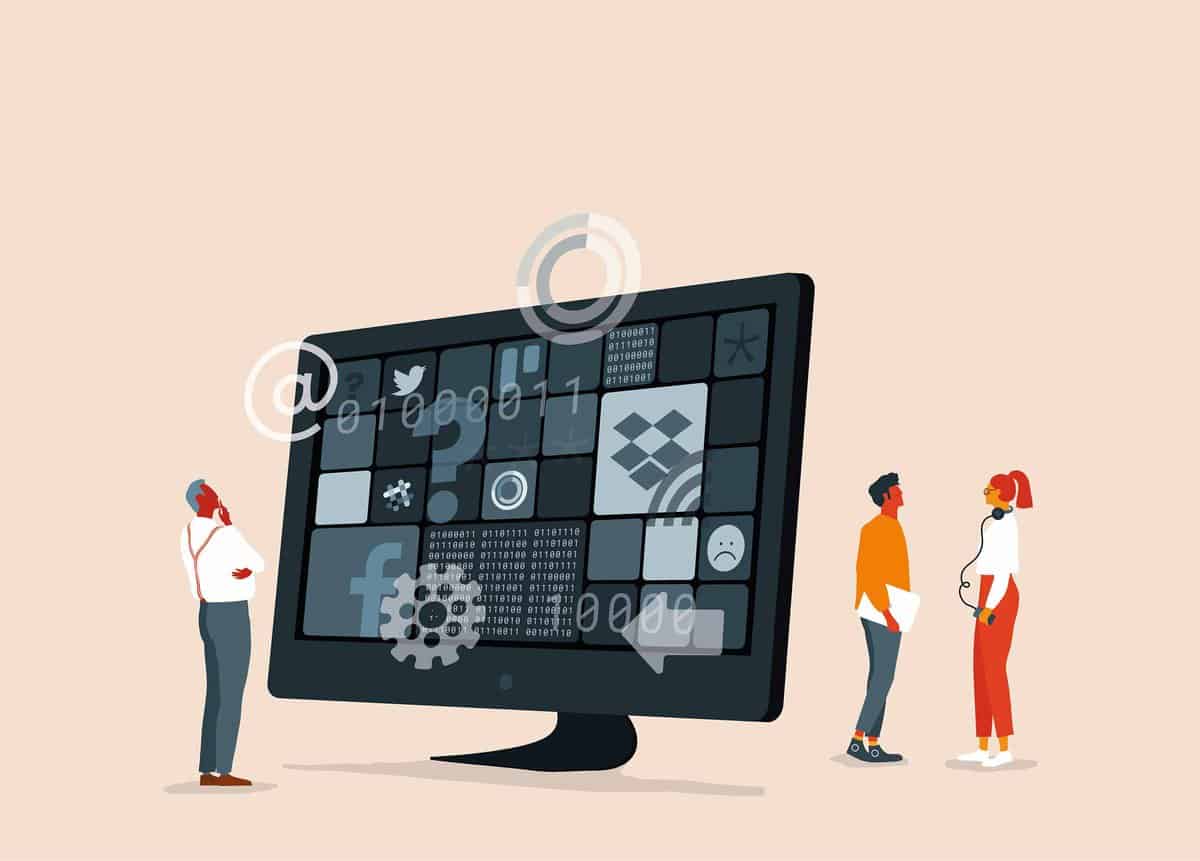 I create all my illustrations in Adobe Illustrator, drawing freehand with a Wacom Cintiq. Though my work isn't hugely detailed, I like the crispness of working with vectors.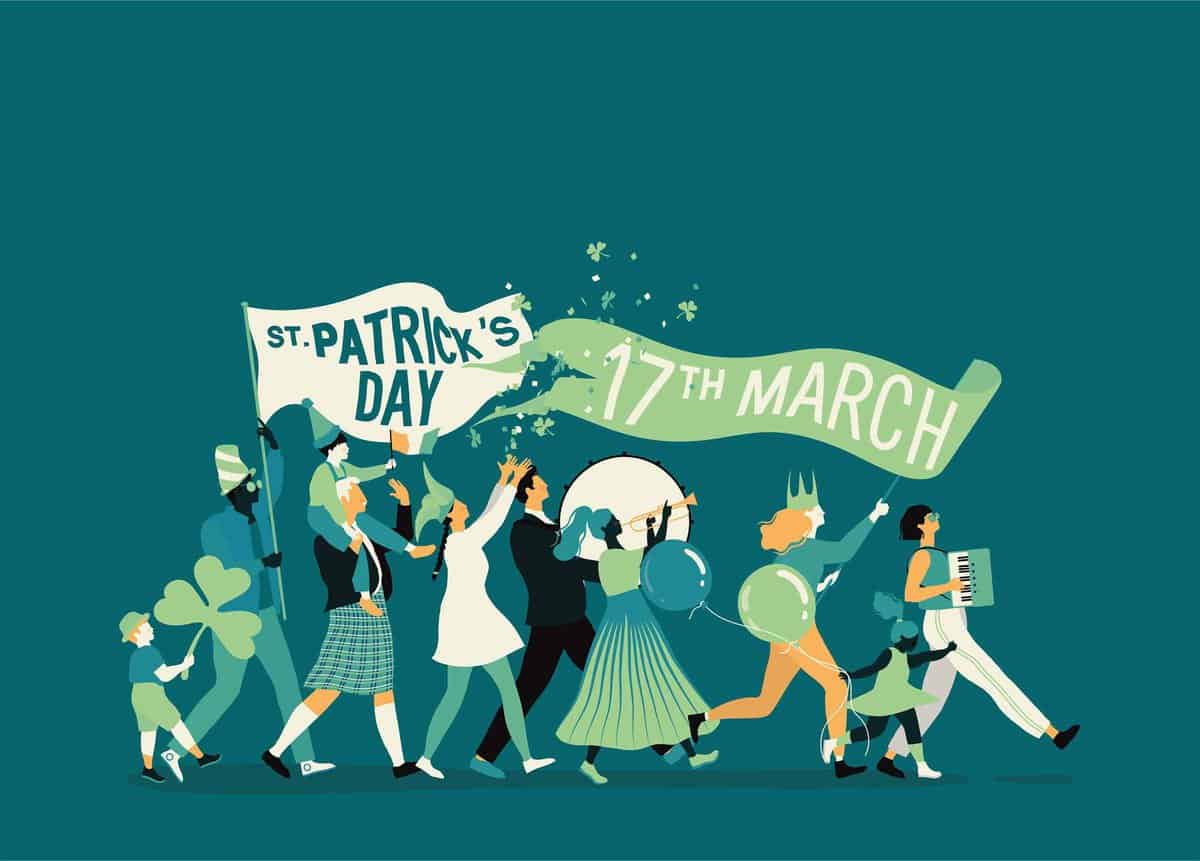 Most of the time I work in a little corner of my London flat. I try to stick to a 9 – 6ish, Monday – Friday kind of routine, but inevitably that sometimes spills over. Once a week I work as an in-house illustrator for a tech company, which brings a little bit of routine (and colleagues) into my week.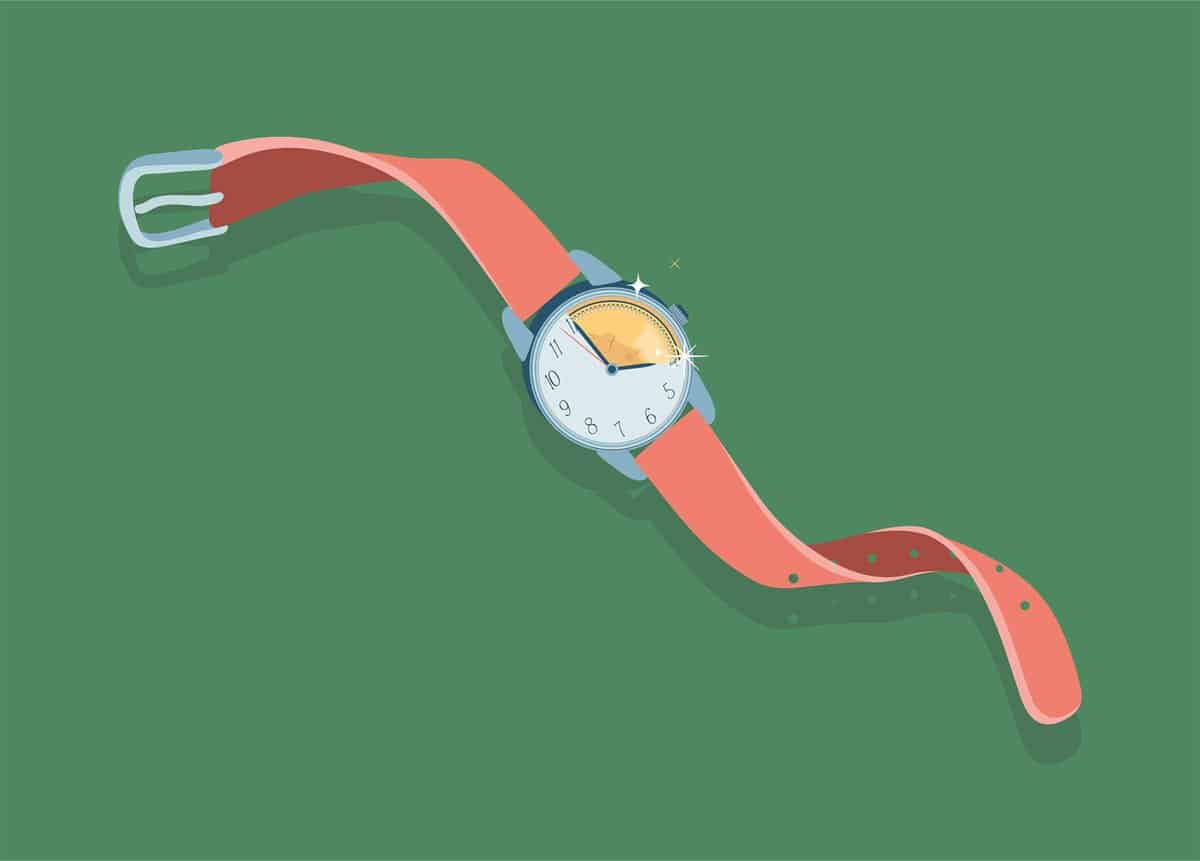 My advice for others: Join. The. Association. Of. Illustrators. 
And make the sort of work you want to be hired for. As a freelancer, it's incredibly tempting to say yes to every job that comes along, knowing there might be a time when no jobs come along. But it's important to be a bit picky. Clients will hire you for the work that's in your portfolio, so if it's all watercolour portraits of your neighbours pets or logos for your mum's friend's flower arranging business, that's all they'll assume you do.
If you can't afford to be choosy (we all have bills to pay), create personal work that steers your portfolio back to where you want it to be. 
That said, don't guilt yourself into constantly working in your down-time. Taking a break from being 'creative' is normal and healthy. Social media and Instagram stories can make it seem like every other artist out there is making beautiful work 24/7, resulting in a pressure to a) be creative all the time, and b) show everyone just how creative you're being. 
But sometimes it's okay for your creative work to be just for play, and just for you. And sometimes it's also okay to do other things and not be creative at all.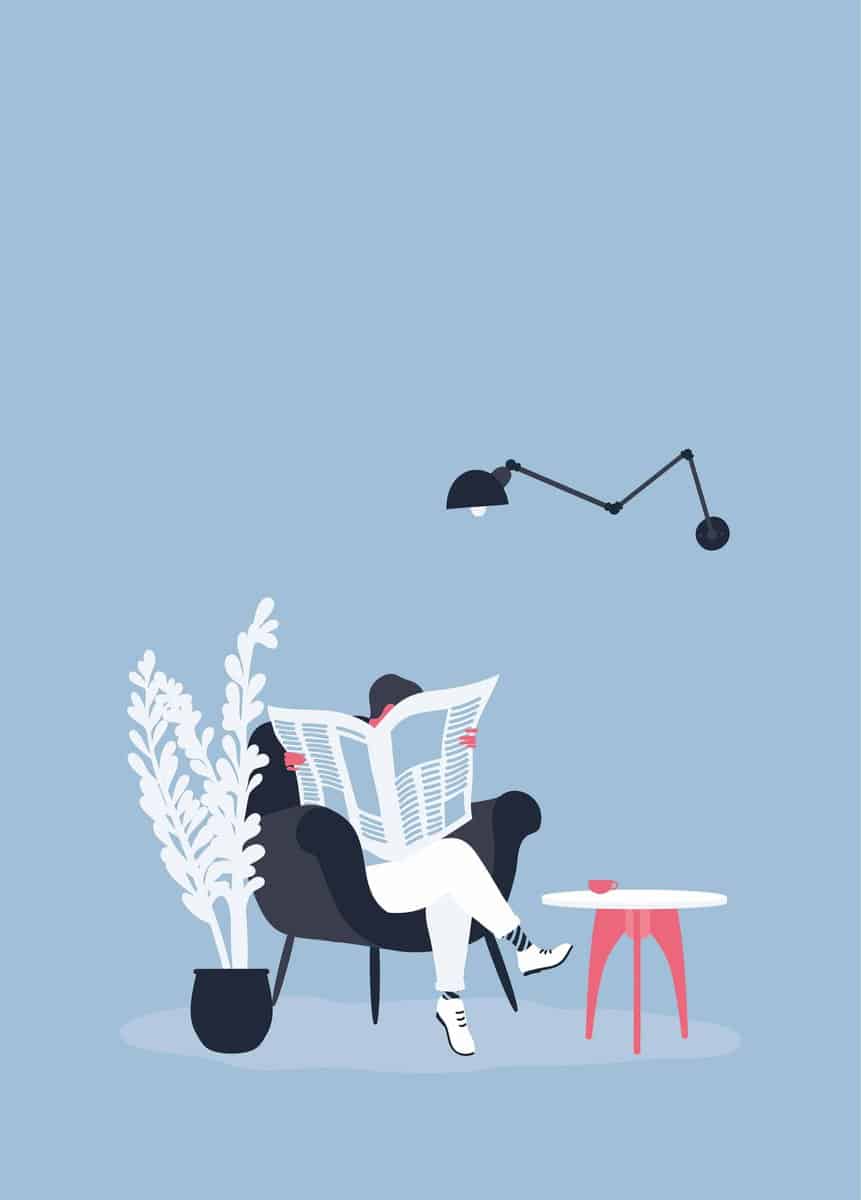 I'd like to work on some longer, bigger projects, in a different environment. Perhaps some sort of residency. I think it'd be helpful to have a bit more time and space to explore my personal work and to hone my craft. Working on brief after brief after brief means there's not much time to step back and evaluate your practice.
I'd also like to tackle some slightly more complex, less literal editorial briefs. I love work that distills weird and difficult stories into one succinct image, and I'd like the opportunity to do more of that. 
Learn more about Alice on her website.