Based in Manchester, England, Kirsten Shiel is an Irish illustrator with a passion for illustration and design. When not working with clients, you can find her working away on ambitious personal projects and series.
Compare prices for graphic design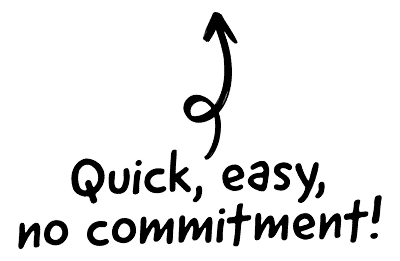 I'm an Irish freelance illustrator working in Manchester. Mostly I work in advertising and publishing, creating book covers, children's books, logos and images for social media campaigns. Recently, I've begun to get into editorial illustration with Cara Magazine and I'm really enjoying the fast-pace of it, so it's definitely an area I'd like to get more involved in!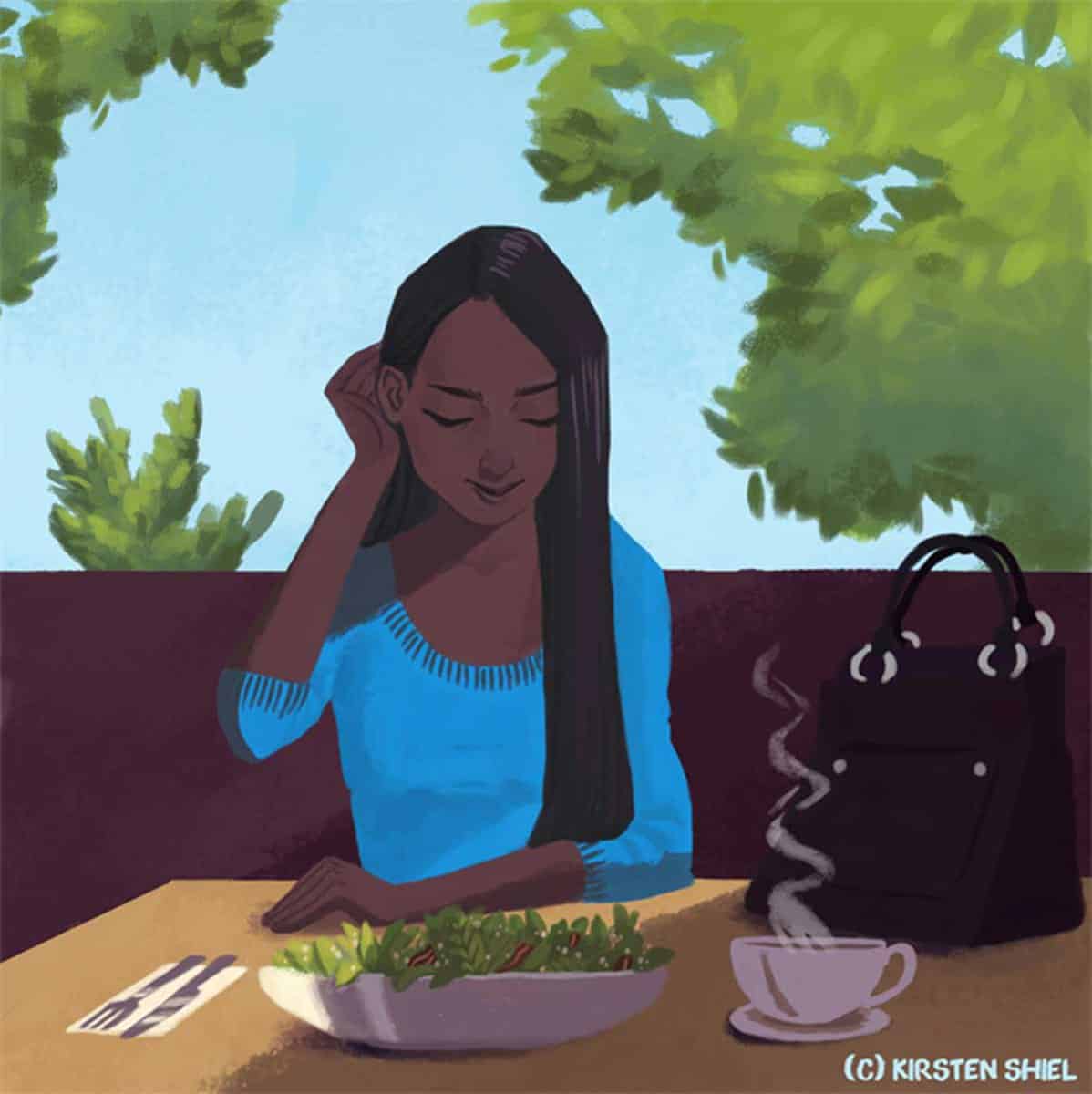 The CRM platform to grow your business
Great for entrepreneurs
Powerful data analytics
Manage sales and data

Seamlessly connect data, teams, and customers
Cutting-edge marketing
Ideal for teams or solo use
Measure sales conversions

Powerful web builder and advanced business tools
Great for startups
Powerful web page builder
E-commerce available

Supercharged content planning
Great for marketing
Better than lists or sheets
Manage social media

Create a new website in 10 minutes. Easy.
Launch your website fast
Powerful data intuitive
No coding skills needed
I began my career while I was still in my first year of university when I was asked to produce a map for a medieval festival in Austria. Of course, being a student, I was underpaid and signed away the copyright for free. But hey! That's how we learn, by making those kinds of mistakes. I can tell you, I never ever made that one again. From there, I continued picking up small jobs while I was in university here and there, mostly private commissions. When I started freelancing full time, I had more time to market myself and network, so I started getting more serious and bigger clients.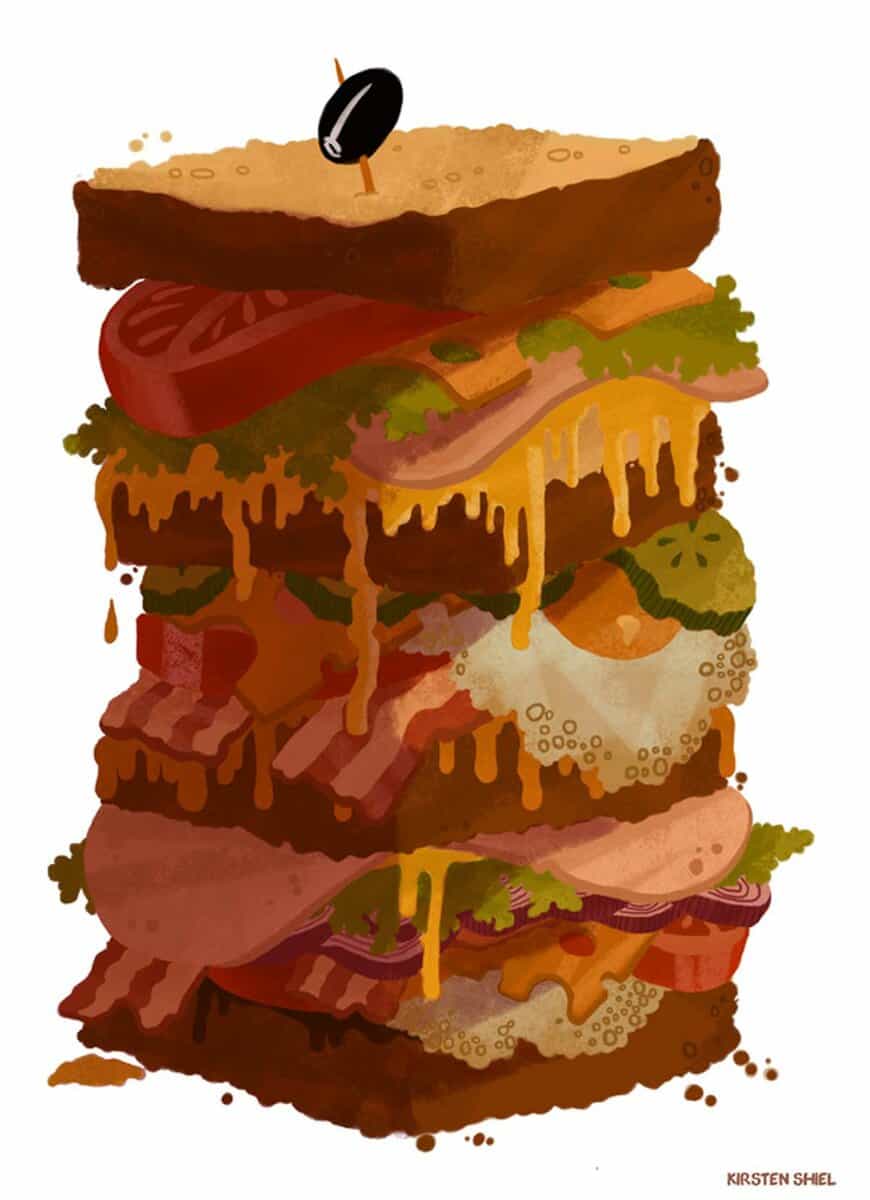 My biggest motivators are the illustrators, graphic designers and animators that I surround myself with. Almost all of my friends are creatives! I absolutely love discussing industry and learning from them and their experiences. I would definitely say that a good friend of mine, Kristian Duffy is a big influence on me. He was a part-time tutor of mine while I was in my final year of university, while he was working as Stanley Chow's assistant, and we remained friends afterwards. Now, he works two desks down from me, working remotely for Pale Blue Dot. He's always there to give advice and guidance.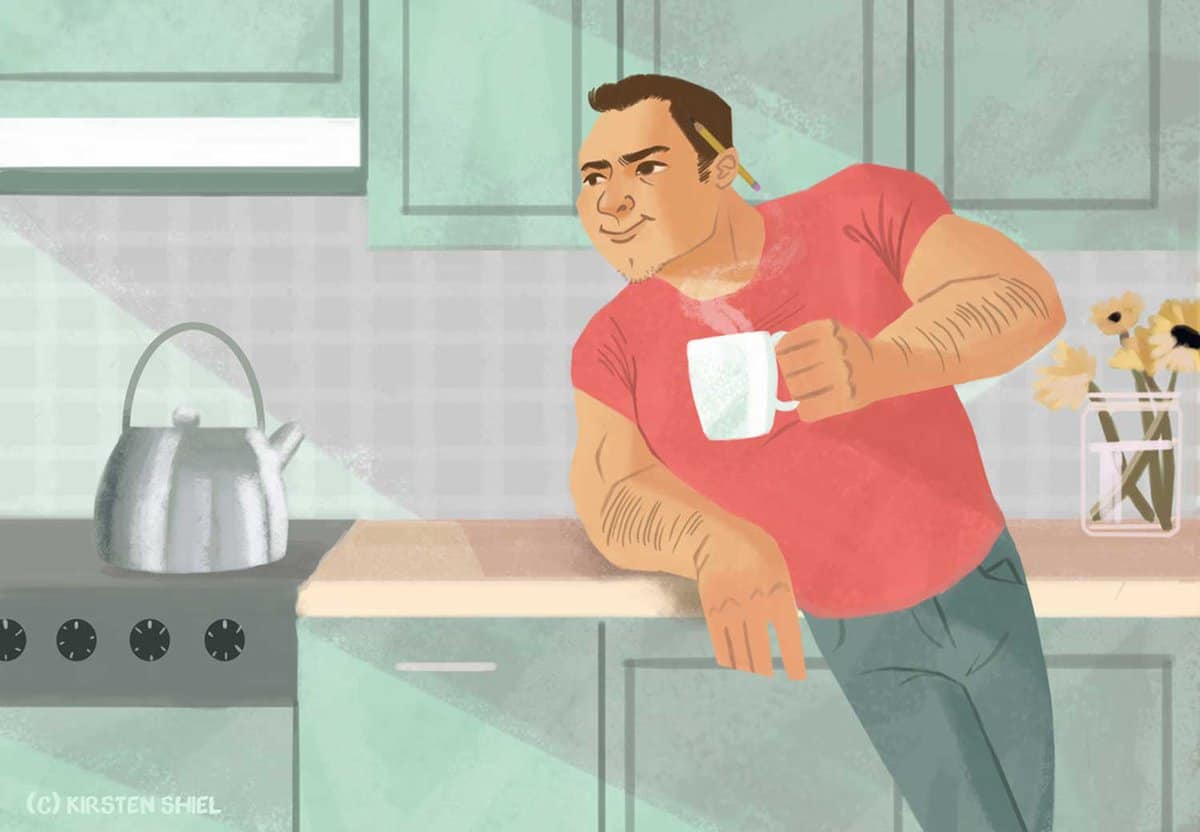 Although all of my work is produced digitally, I always start with pencil and paper. I begin with little greyscale thumbnails, just with basic geometric shapes to get my ideas out quickly. As a rule, I doodle every idea that I have for a project, no matter how bad I think it is, because you never know, it might end up being the best one on paper! From there, I develop details and characters, scan them all into photoshop and start adding colour and texture from there. I use only the default photoshop brushes, but I go totally crazy for purchasing fonts, I've got a mountain of them!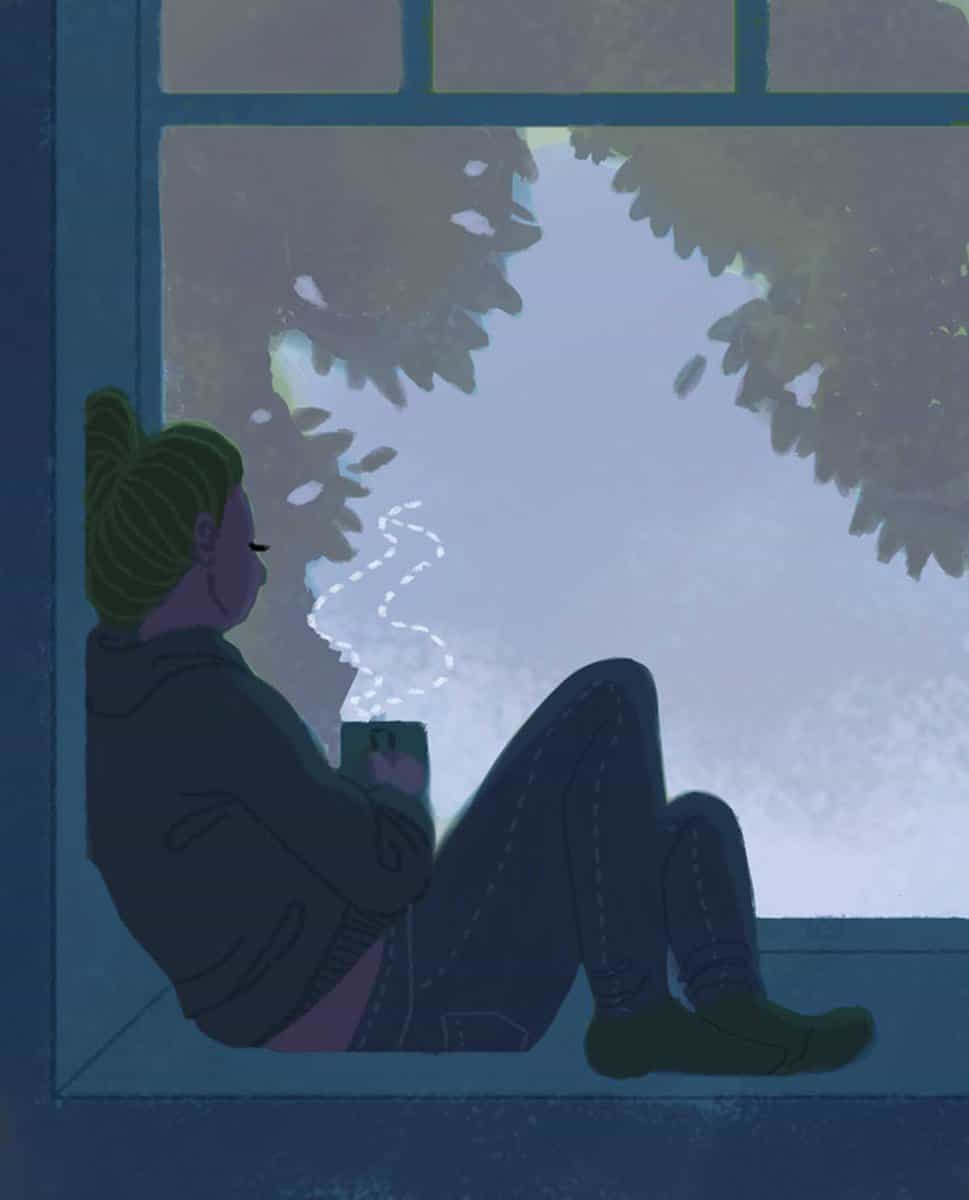 I rent desk space at Kilogramme Animation in Manchester as a freelancer. I used to work at home, but I find by commuting into work and getting into a routine, I am far more productive than ever before. The team at Kilogramme were so welcoming straight away, I felt right at home from the outset.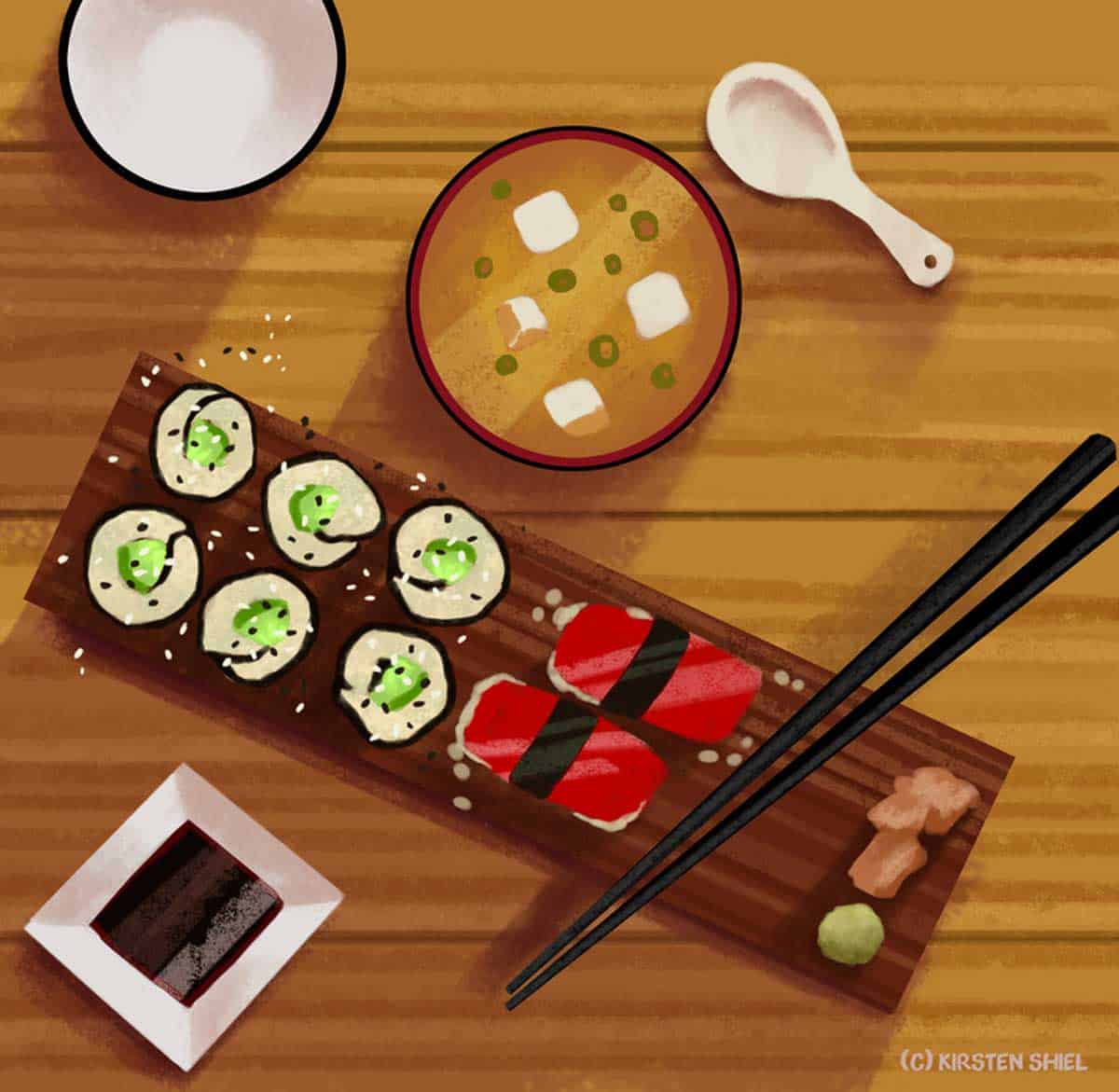 Day-to-day work differs each week, for example, this week I'm working for a bigger client that's taking up all of my time, so I jump straight into that every morning and tend not to move from my desk much for the rest of the day. But, when things are a little quieter, I like to work on my fundamentals. I usually do a warm up in the morning, by doing some composition thumbnails, or colour studies, or life drawing. I think it's important to keep those basic skills sharp. I also do some sketchbook work when I'm commuting on the train every morning, character designs and scenery practice, writing down my notes and ideas. That's probably my favourite part of my routine. In the morning, the brain tends to be more active and pump out more ideas.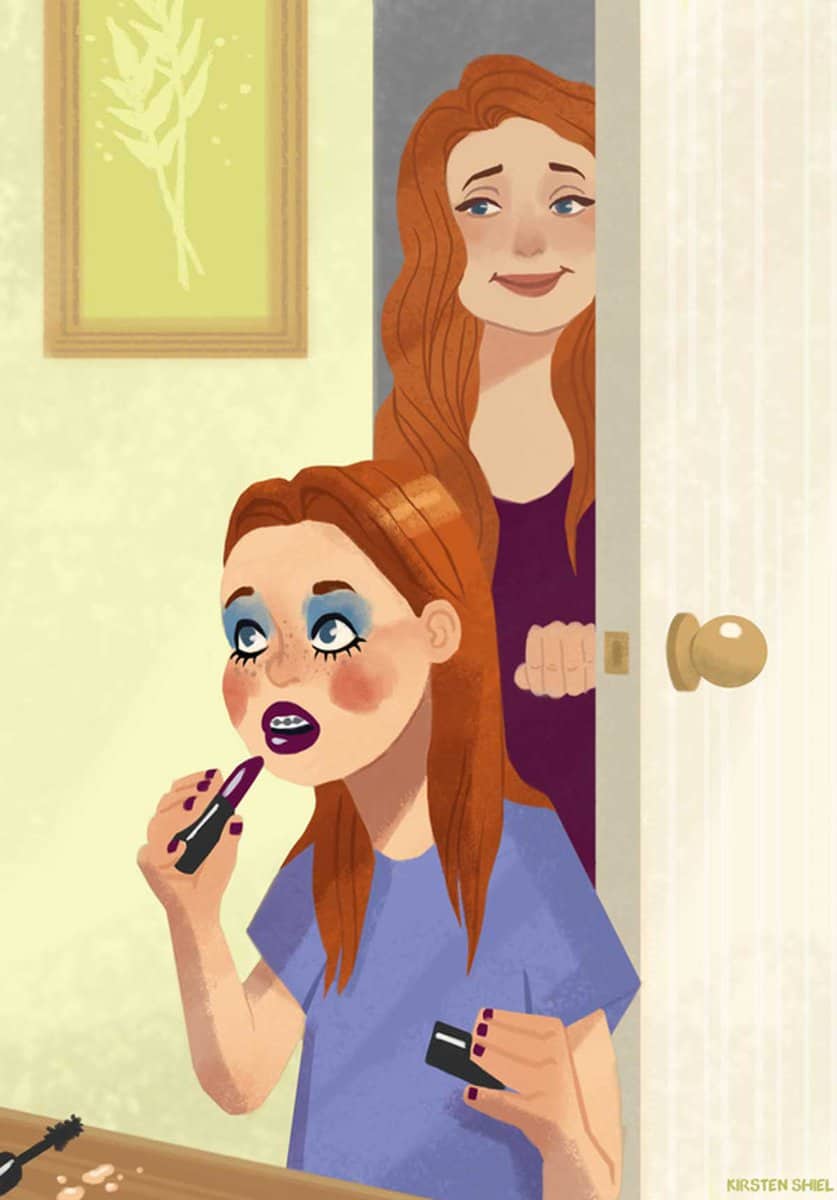 My long term ambitions would include things like becoming a regular illustrator for an international magazine and all those big dreams that illustrators are always embarrassed to share. One of my goals would be to build my audience bigger in order to create a business of selling my prints and merchandise. My most immediate goal right now is to find an agent to suit my needs.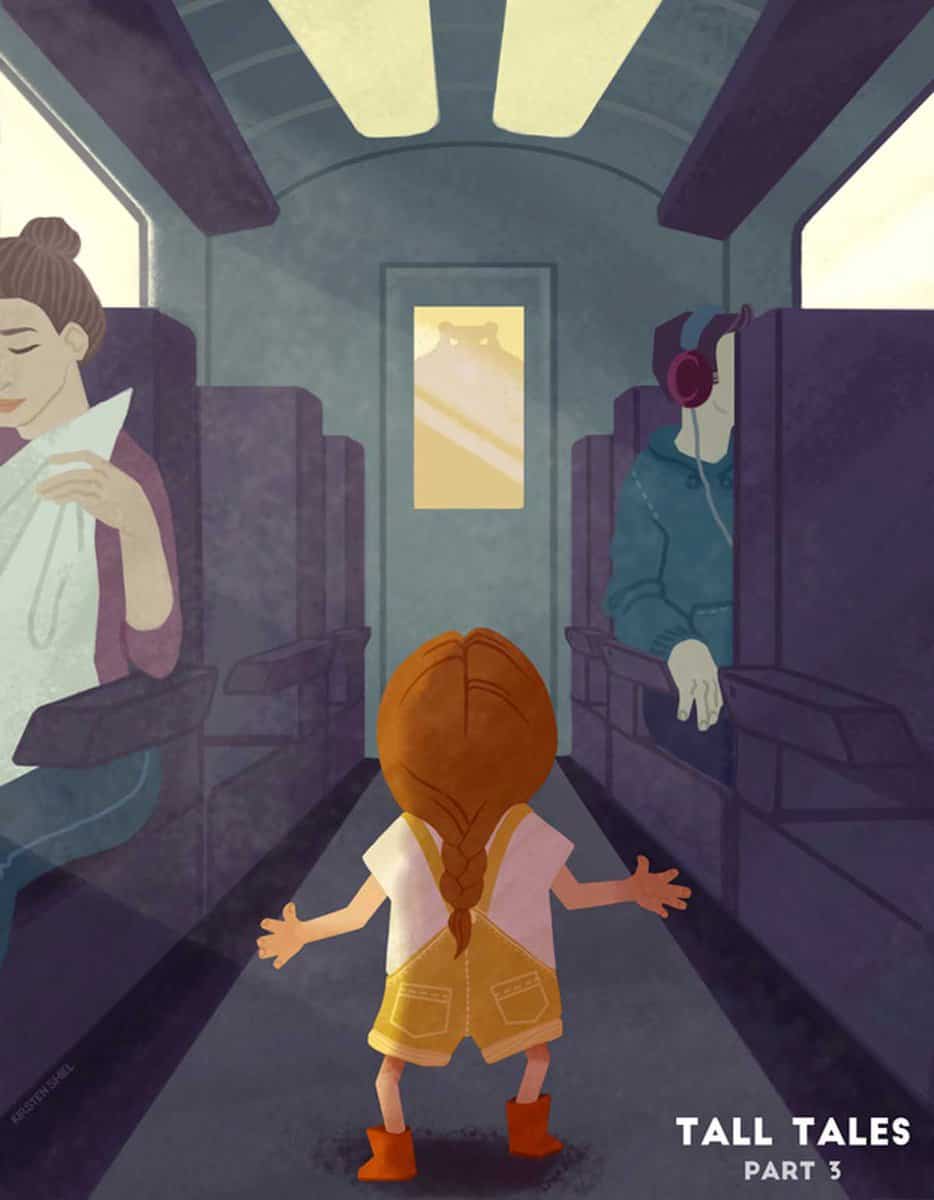 At the moment, apart from my client work, I am working on a rather ambitious personal project of creating a children's picture book about Irish legends, which I grew up with. These stories are not well known at all, and there are not many books out there about them.
Learn more about Kirsten on her website.