These comic-book-style pieces are the work of Mat Roff, an illustrator based in Oxford, who balances the challenges of his freelance career with being a full-time carer for his grandmother. After flunking his exams, Mat created a stunning portfolio which got him onto a degree course despite a lack of qualifications.
Compare prices for graphic design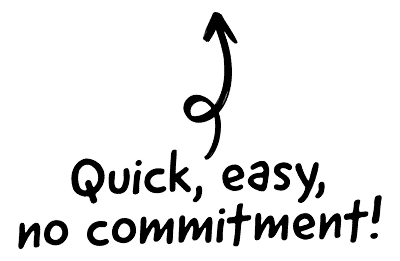 I work mainly for small businesses like self published magazines, clothing companies, bands. I use social media a lot to build a good list of clients. They allow me to earn a wage but also help out a group of people in a similar situation to myself – starting out and low on funds – it gives me regular commissions so I don't lose out financially, and I'm doing the type of work that I enjoy. Apart from that, I sell prints and I currently have a book out full of my sketchbook illustrations.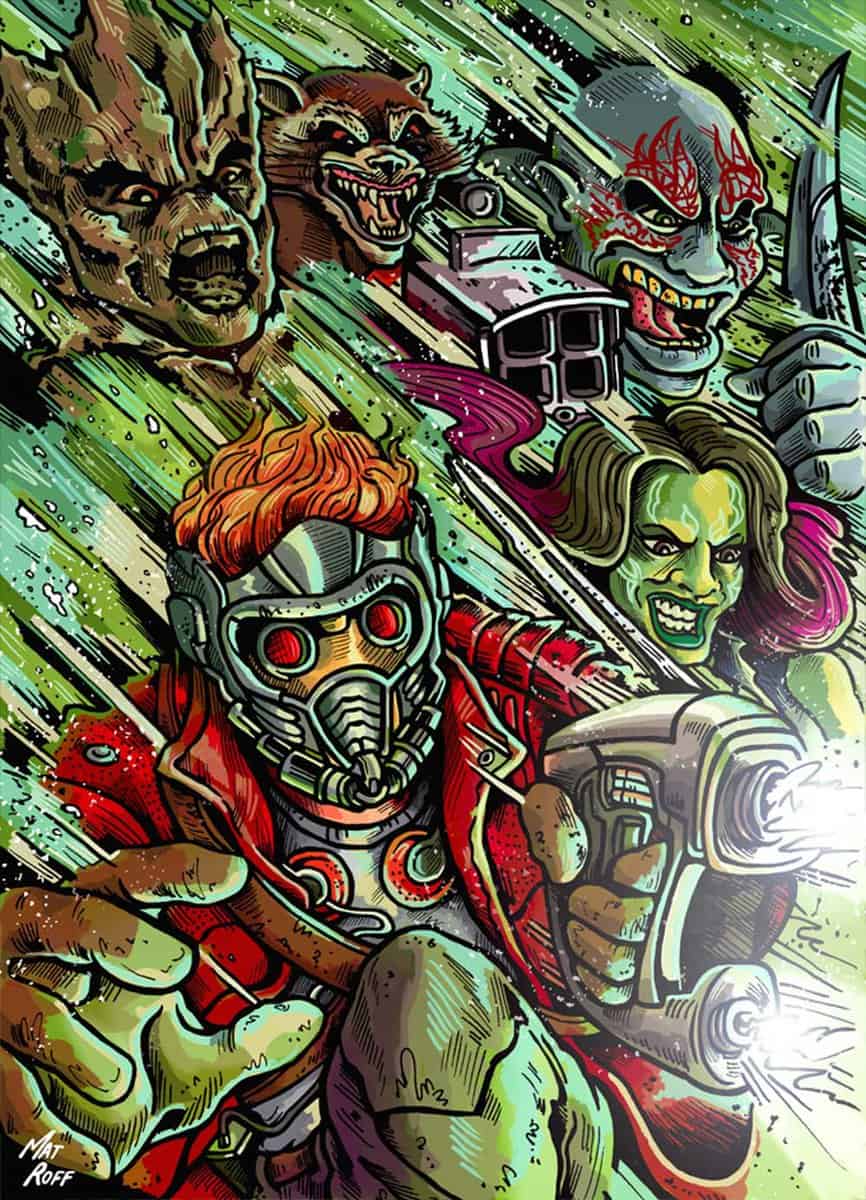 The CRM platform to grow your business
Great for entrepreneurs
Powerful data analytics
Manage sales and data

Seamlessly connect data, teams, and customers
Cutting-edge marketing
Ideal for teams or solo use
Measure sales conversions

Powerful web builder and advanced business tools
Great for startups
Powerful web page builder
E-commerce available

Supercharged content planning
Great for marketing
Better than lists or sheets
Manage social media

Create a new website in 10 minutes. Easy.
Launch your website fast
Powerful data intuitive
No coding skills needed
I have drawn all my life. I was very shy as a child – sentimental – and I loved to create my own worlds, characters, situations for them to get lost in. My late mother drew a lot and encouraged my sister and me to be creative in any way possible. I hated school, mostly because I knew what my calling was and I only wanted to draw, so I flunked my exams and had nothing to do but try to make money from art commissions. Three years later, I joined a Graphic Design & Illustration degree course in Oxford, who thankfully saw potential and let me in based on my portfolio rather than my qualifications – ever since then I've worked freelance!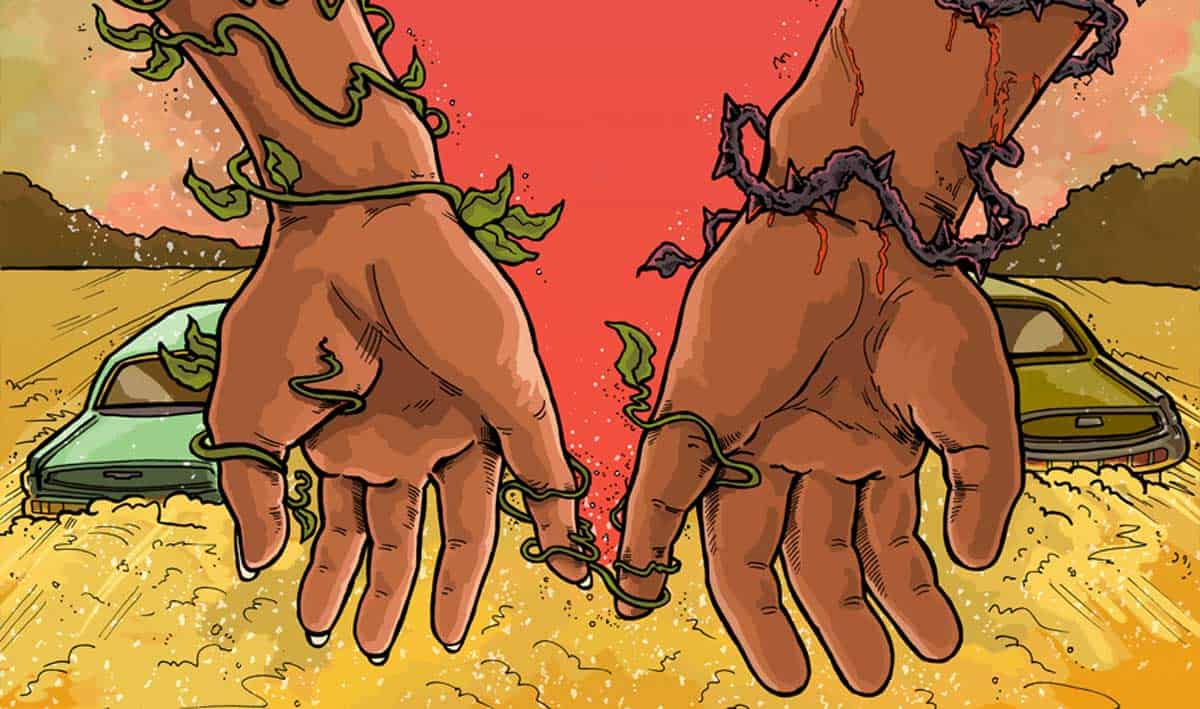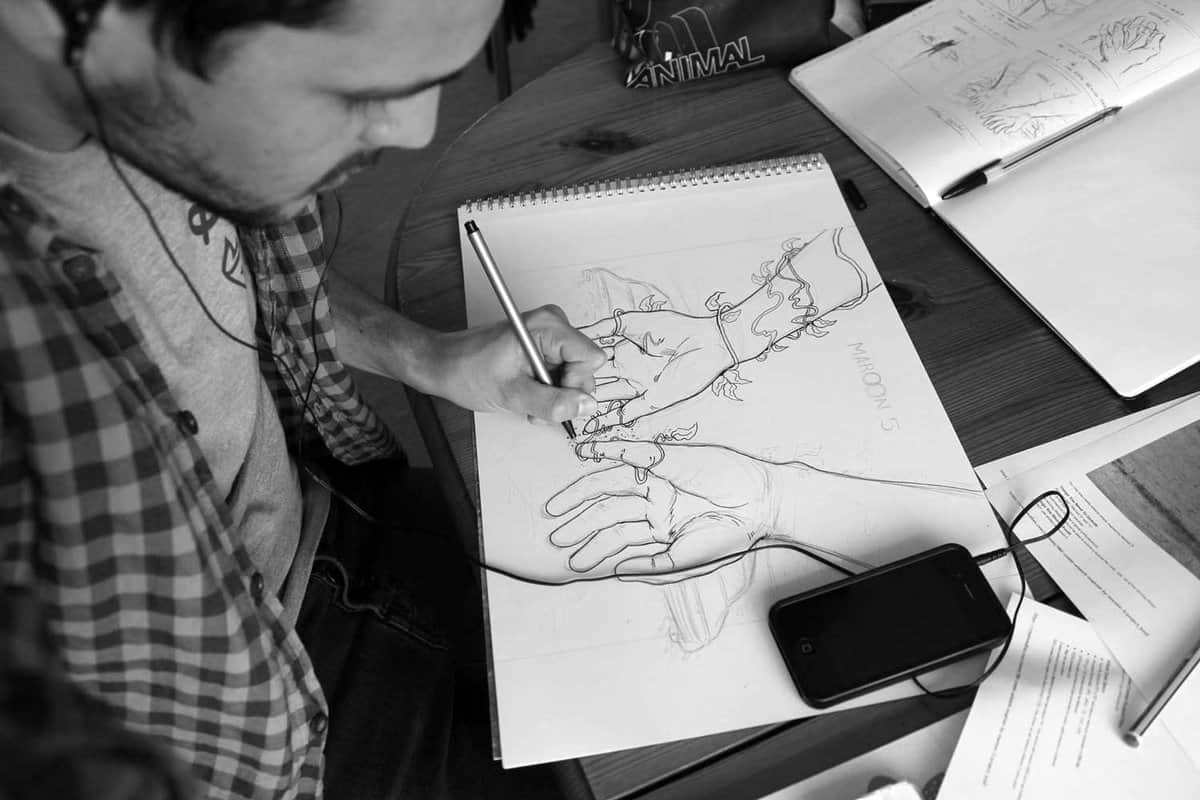 My motivators are two things; improving my skills, and people. Starting out you always want to be 'the best' or create the same work as your heroes … now I only want to improve my own standards and skills. Illustration is a very personal thing to me, I don't do it for anyone else. It's to live out my fantasies, my feelings… It's more satisfying now if someone comments on my imagination and ability to create 'my own' work, rather than been told to create other people's ideas.
And secondly, people. I'm not very social at all but I have a massive fascination with people; the way they look, their behaviour, the way they show their feelings towards each other and also what they talk about. Most of my work starts with someone, then I ask myself – based on their appearance – what their world is like, who is in it, what their story is, who they are in love with, what their job would be. I guess I make them more interesting than they really are. Much like myself!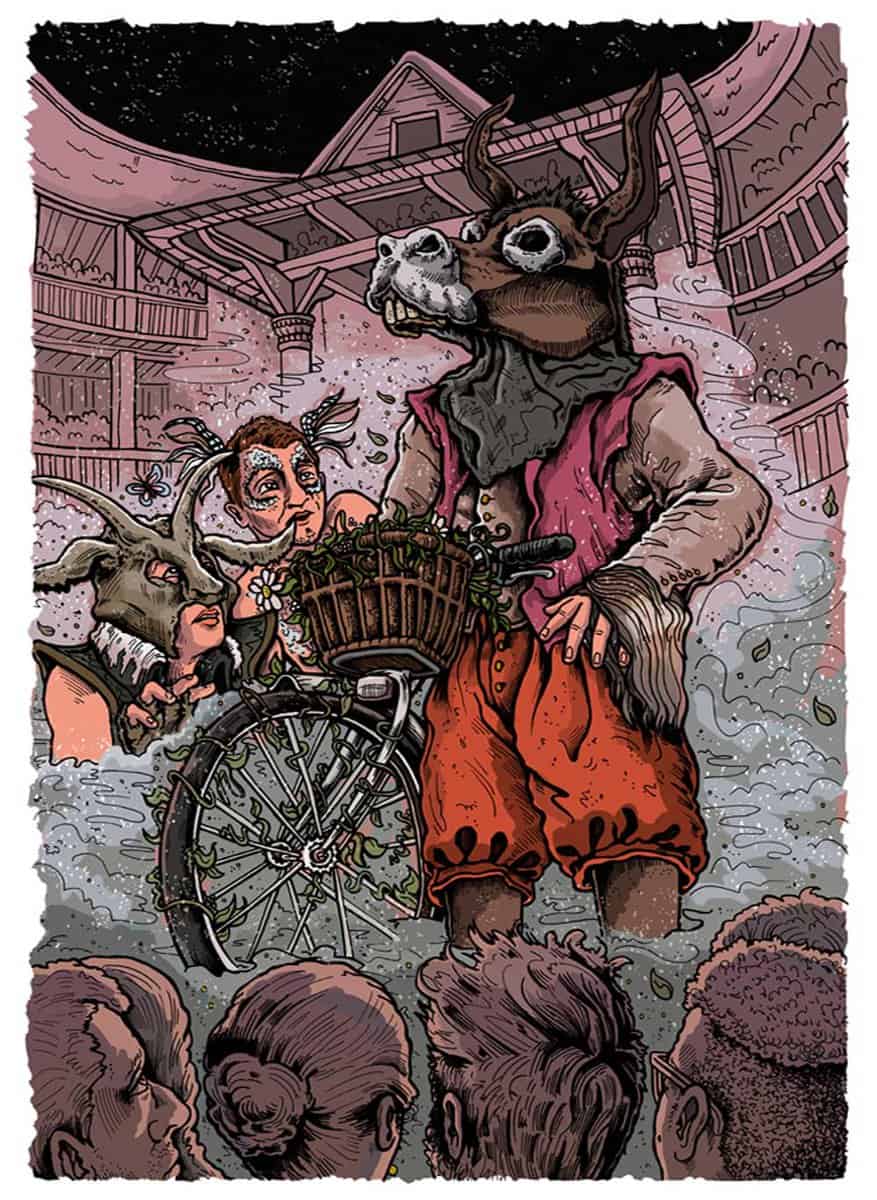 I work from my home in Oxford. I would love a studio, but I can't afford one! I'm also a full time carer for my grandmother so the situation works for both of us. I can help care for her and I can fully focus on my career without having to hold down lots of dead end jobs. It can be hard at times because I don't have full freedom to take part in lots of shows, or travel to work for others but it seems like a lot of arse kissing to me anyway haha, I'd get there and think "I can't wait to get home and draw my own stuff!"
Working day is usually get up, see to my carer responsibilities, then check emails and do admin (boring stuff), look for work or new opportunities on Twitter and social media, then crack on with commissioned work or my own illustrations. Depending on the size of the project, I start work later on in the morning and then work through well into the evening. Mornings are usually for me to take care of my other responsibilities. I work alone and no one but the client is involved, so I can dictate – unless there is a deadline – what hours I work which I like. I've never known any other way of working.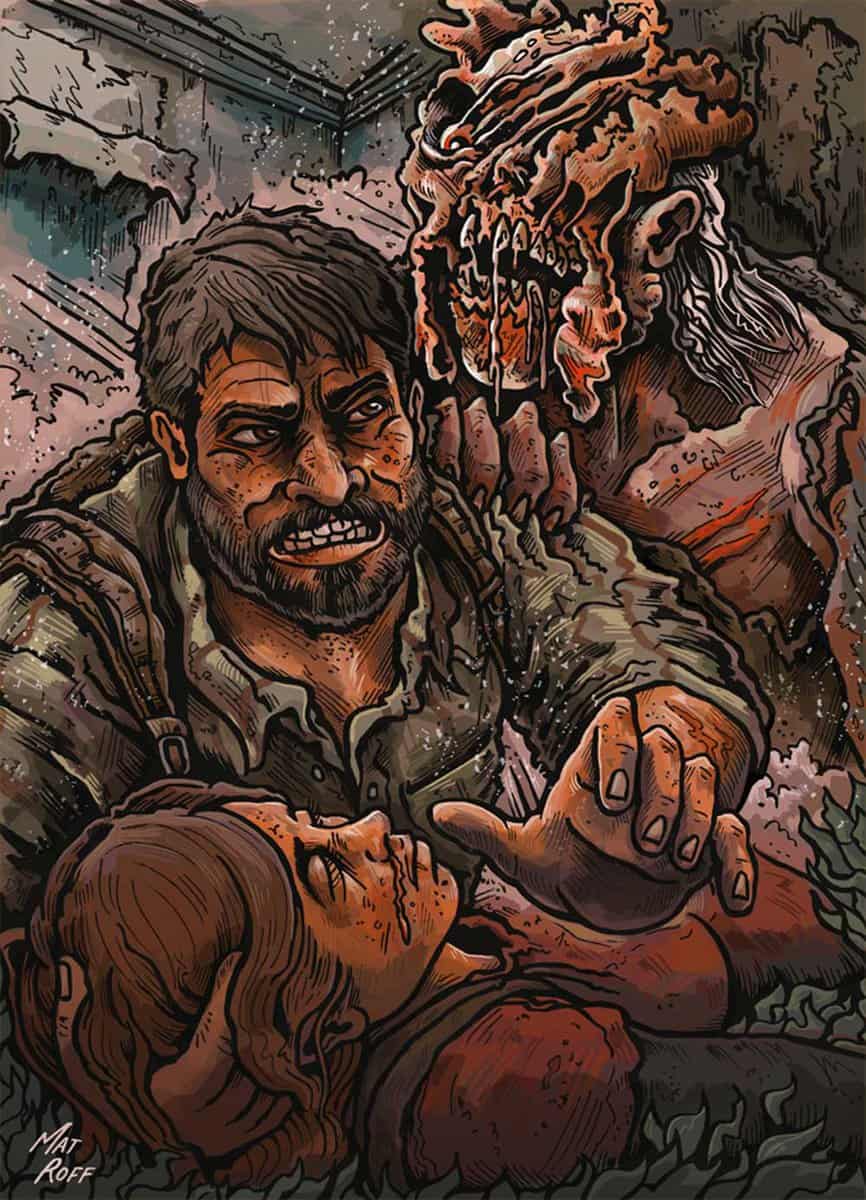 I love it when I get a big commission through and I can research, draw lots of concepts and just generate lots of ideas. I always wanted to be concept artist, so researching, sketching, designing are the parts of the job that I enjoy the most. I also like the fact that one day I could be working on a band's EP cover, then the next day I'm drawing a series of spot illustrations for a magazine. You never get bored if you cast your net wide enough to catch different types of work. I could never stick to the same thing for too long.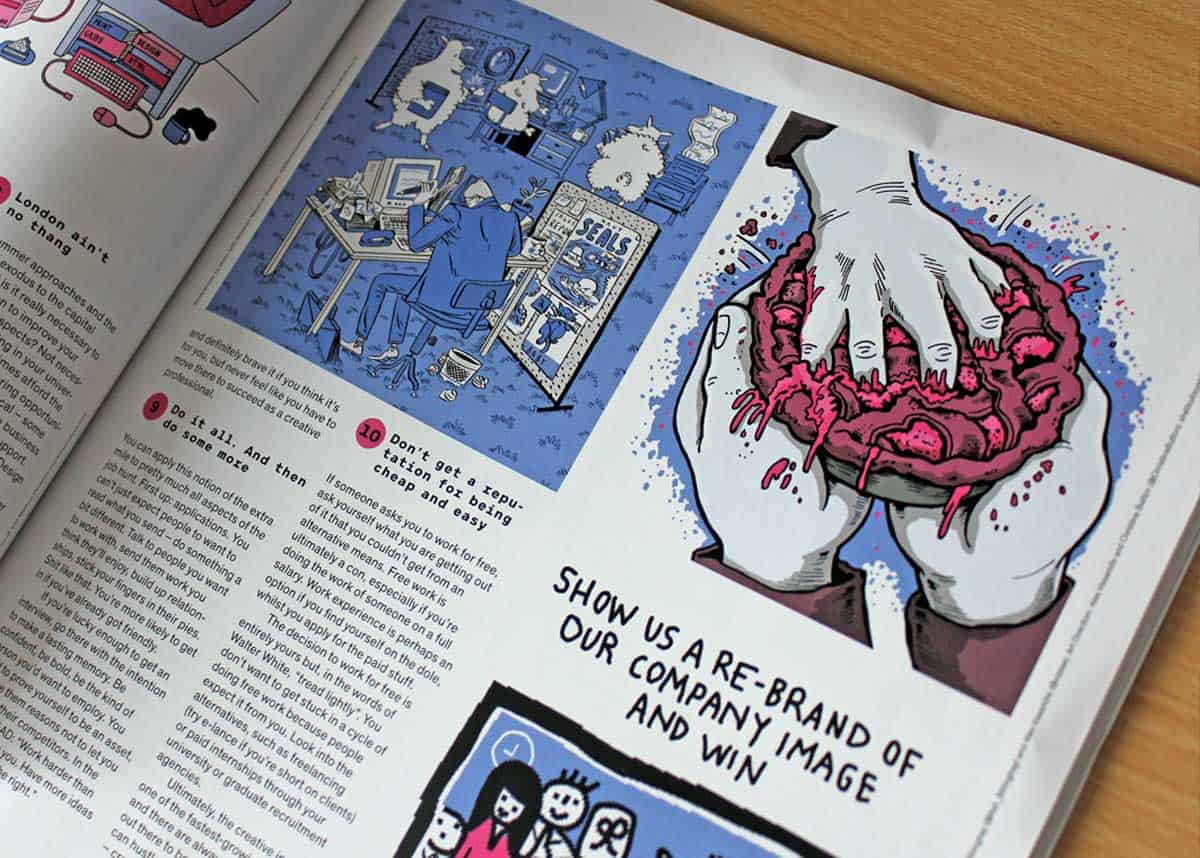 I guess all I can ask for is to keep entertaining people and surprising them. The day that it gets boring or repetitive, I'll move on to something else. All I've ever wanted to do with my work is to connect with people where I couldn't socially or verbally. I don't want to win awards or be in an 'illustration elite' because I think you slowly lose sight of what you did it for in the first place and become too self important. To earn a stable living from my talents is all I ask for. I have personal goals to work for certain people like we all do, but if I can help others out I will do that as well. I think everyone should share their experiences and spend time supporting others in the same position no matter how well known they are.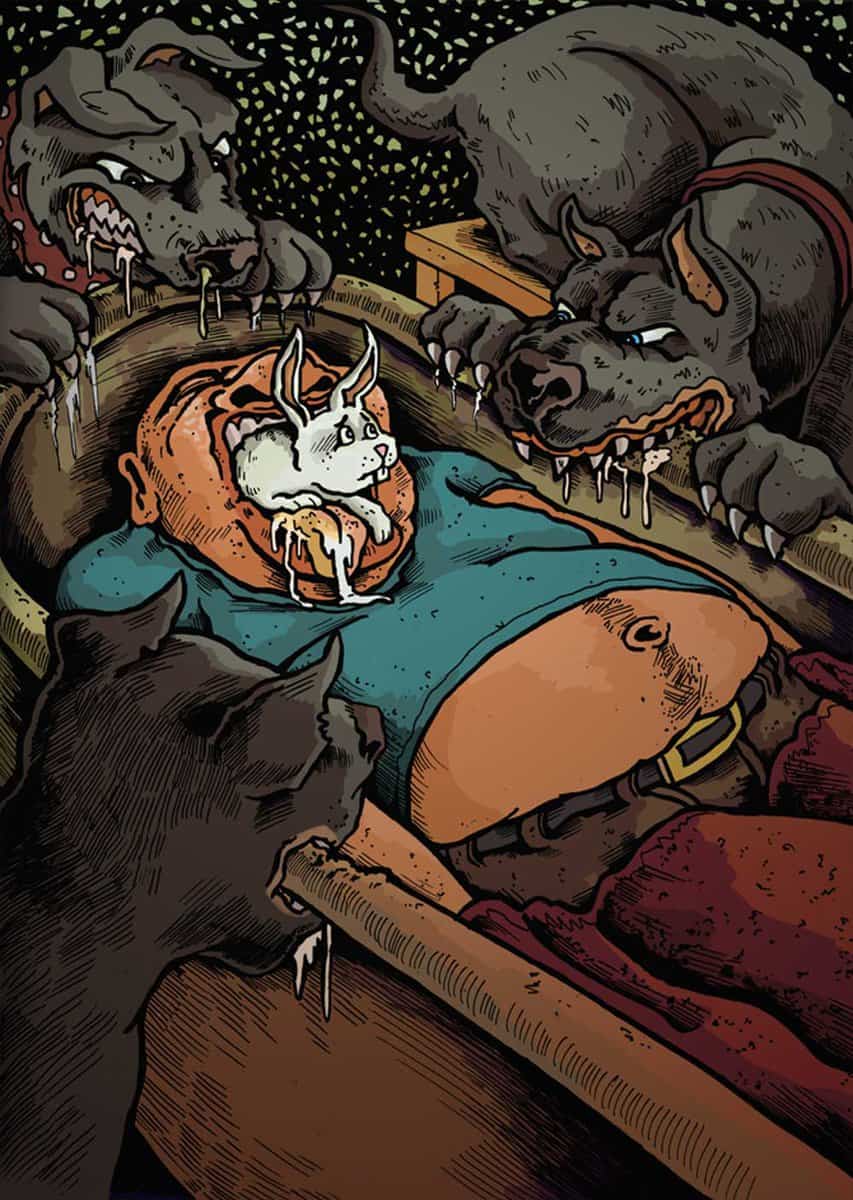 The only thing I would emphasise to anyone coming into illustration as a career is to just do what makes you happy, not what everyone else is doing. Have a good support network for those early beginnings and rough starts, and try to connect with others in the same position as you. Twitter, Instagram, Facebook… whatever! Just share your work and keep shouting until someone hears you. It will take years, but when you get to the top of that hill, you'll look back and see it was all worth it in the end.
See more of Mat's work on his website, or follow him on Instagram.