Petra Stefankova is an illustrator and graphic designer from Slovakia, and winner of Channel 4's 4Talent award for hottest UK creatives in 2007. Petra has worked for international clients such as The Economist, Creative Review, Microsoft Game Studios, and Computer Arts.
Compare prices for graphic design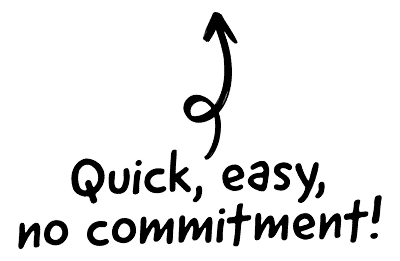 I work in a wide spectrum of illustration areas, such as editorial, off line and on line advertising, graphic design, publishing and animation. I usually work with big international brands, but I also have a few individual clients who commission artwork mostly for their home decoration or small business branding.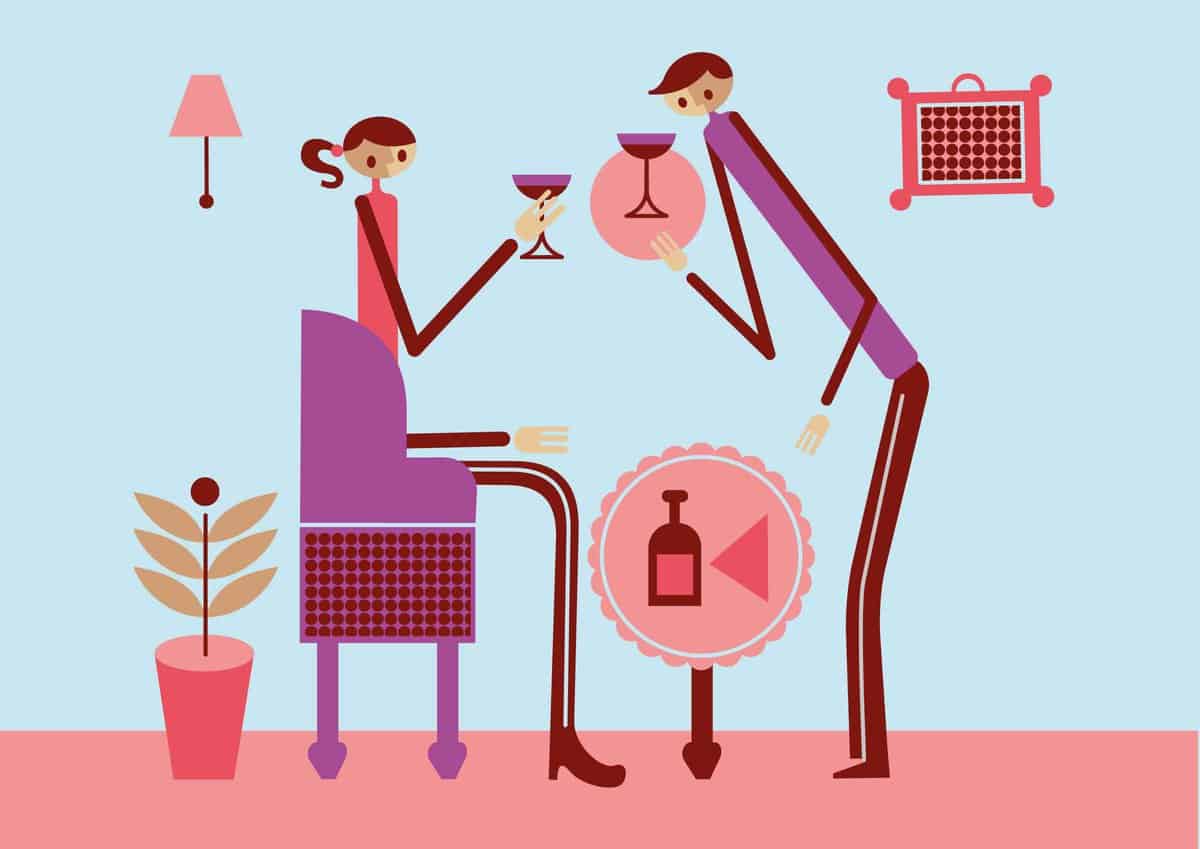 The CRM platform to grow your business
Great for entrepreneurs
Powerful data analytics
Manage sales and data

Seamlessly connect data, teams, and customers
Cutting-edge marketing
Ideal for teams or solo use
Measure sales conversions

Powerful web builder and advanced business tools
Great for startups
Powerful web page builder
E-commerce available

Supercharged content planning
Great for marketing
Better than lists or sheets
Manage social media

Create a new website in 10 minutes. Easy.
Launch your website fast
Powerful data intuitive
No coding skills needed
I began my career by studying Masters in graphic design in Bratislava and a short course of film and TV graphics in Prague. Then I developed a vision and illustration style and offered my services to international market.
I spent 4 years in England, where I was a graphic design and illustration freelancer based in London and I still ocassionally travel between the UK and Slovakia to attend new opportunities such as a short 5-week course at Central Saint Martins.
I originally won Channel 4's 4Talent award in 2007 for my 3D illustrations and that was a major event in my international breakthrough. I then traveled to conferences, festivals and design events in Australia, France and the US, which informed my work and also helped to meet new clients.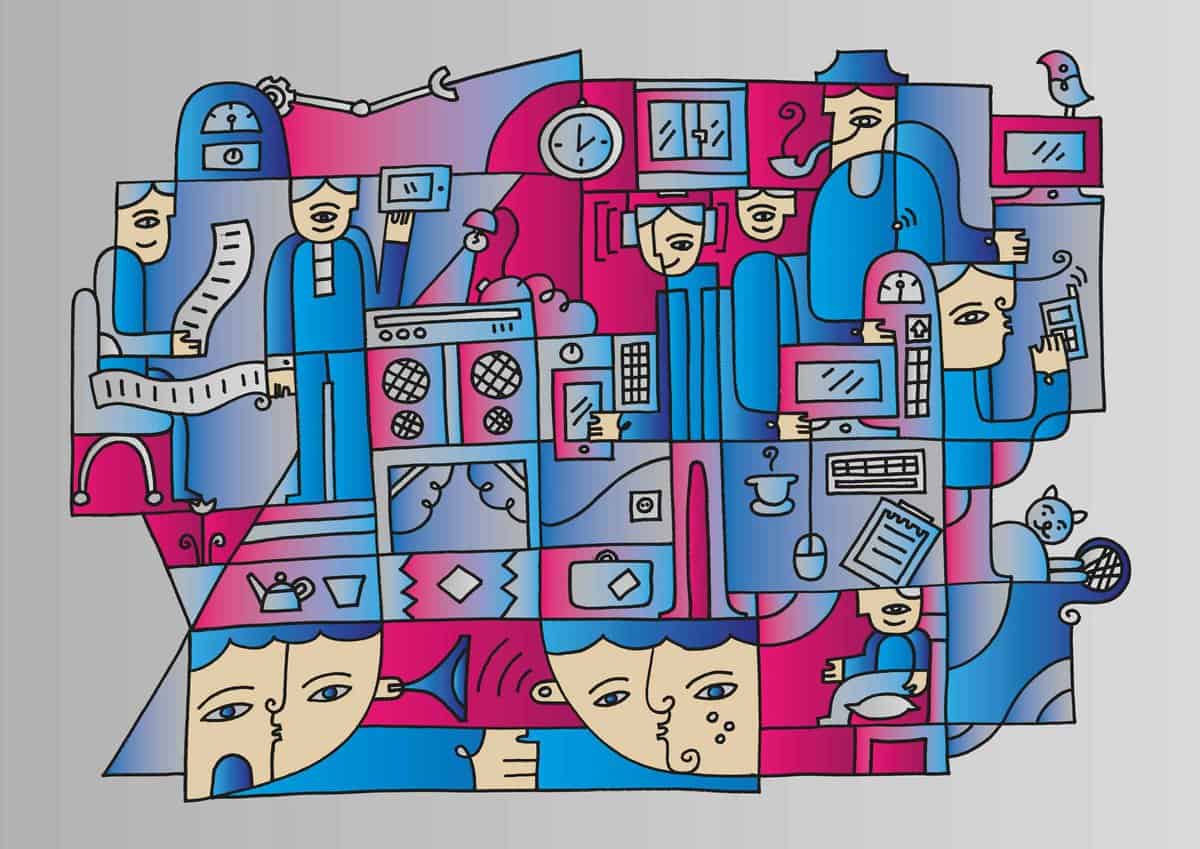 I learned to be proactive in the design industry with a clear vision and flexible communication. I also mastered my drawing skills, my first digital illustrations were based on a very computer-like aesthetics, but I now feel more freedom of expression and it is visible from the work itself, the style has evolved a lot thanks to some continuous basic training.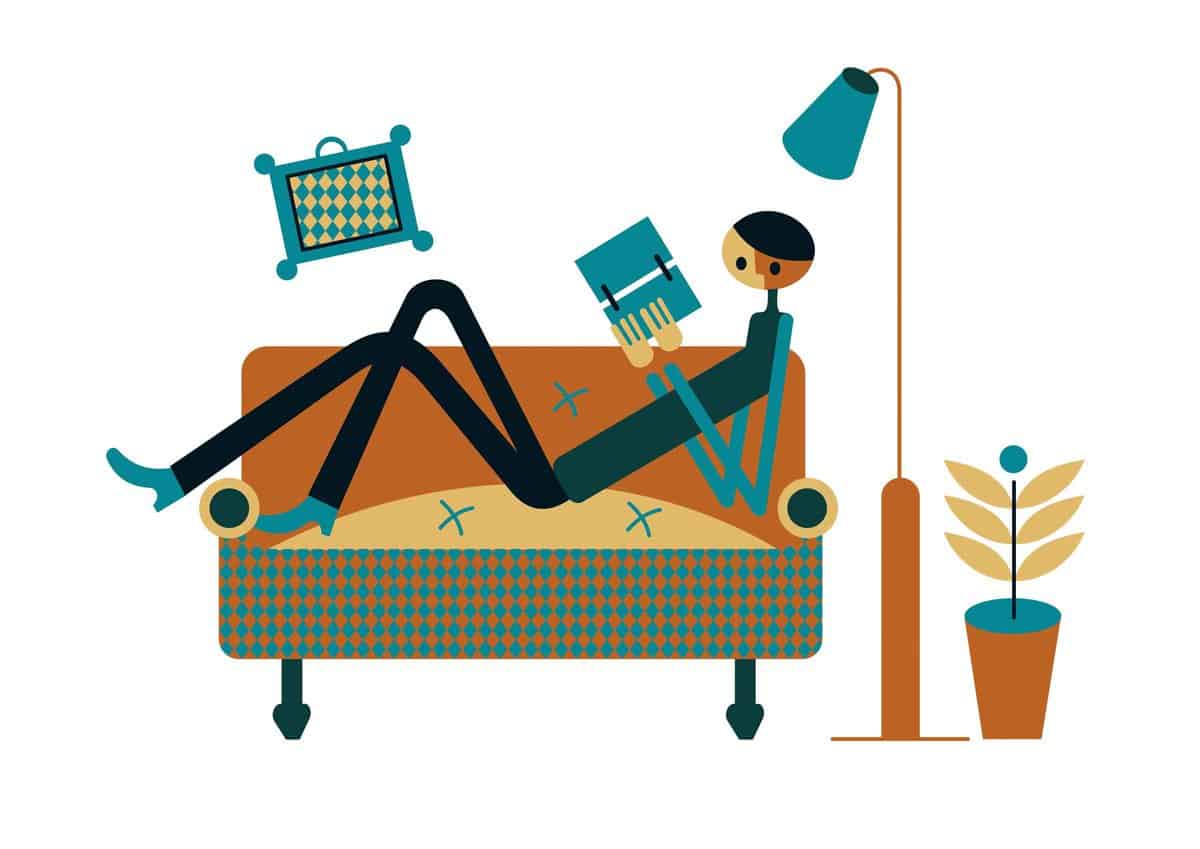 The brainstorming process is quite straightforward. When I receive a brief for a magazine article for example, I read the piece of writing and write down relevant words that represent the topic. I play with symbols and combine then with characters and environment into a composition.
However I have also another mental process, that I use mainly for my 3D illustrations and that is surrealist automatic drawing. I just draw an abstract structure that comes to my mind naturally as a flow. Then I clean the composition up and eventually include more elements rationally into a construction.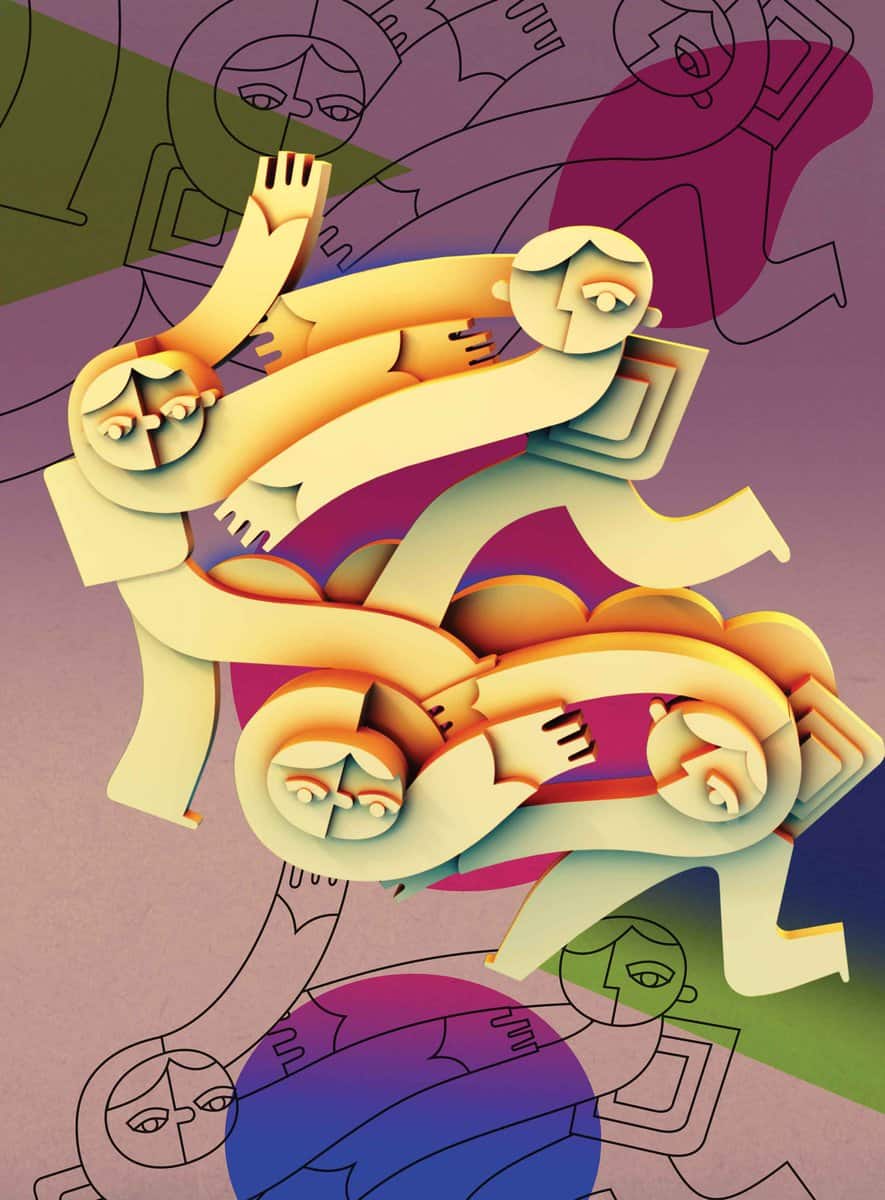 I use a few different methods and styles of illustration – three of them include vector graphics, one is based on black ink drawing and digital colouring and the most internationally acknowledged style is my 3D work. I use old Softimage XSI for some basic 3D modeling and lighting, then Photoshop for compositing of layers and textures. I also use large Wacom Cintiq tablet.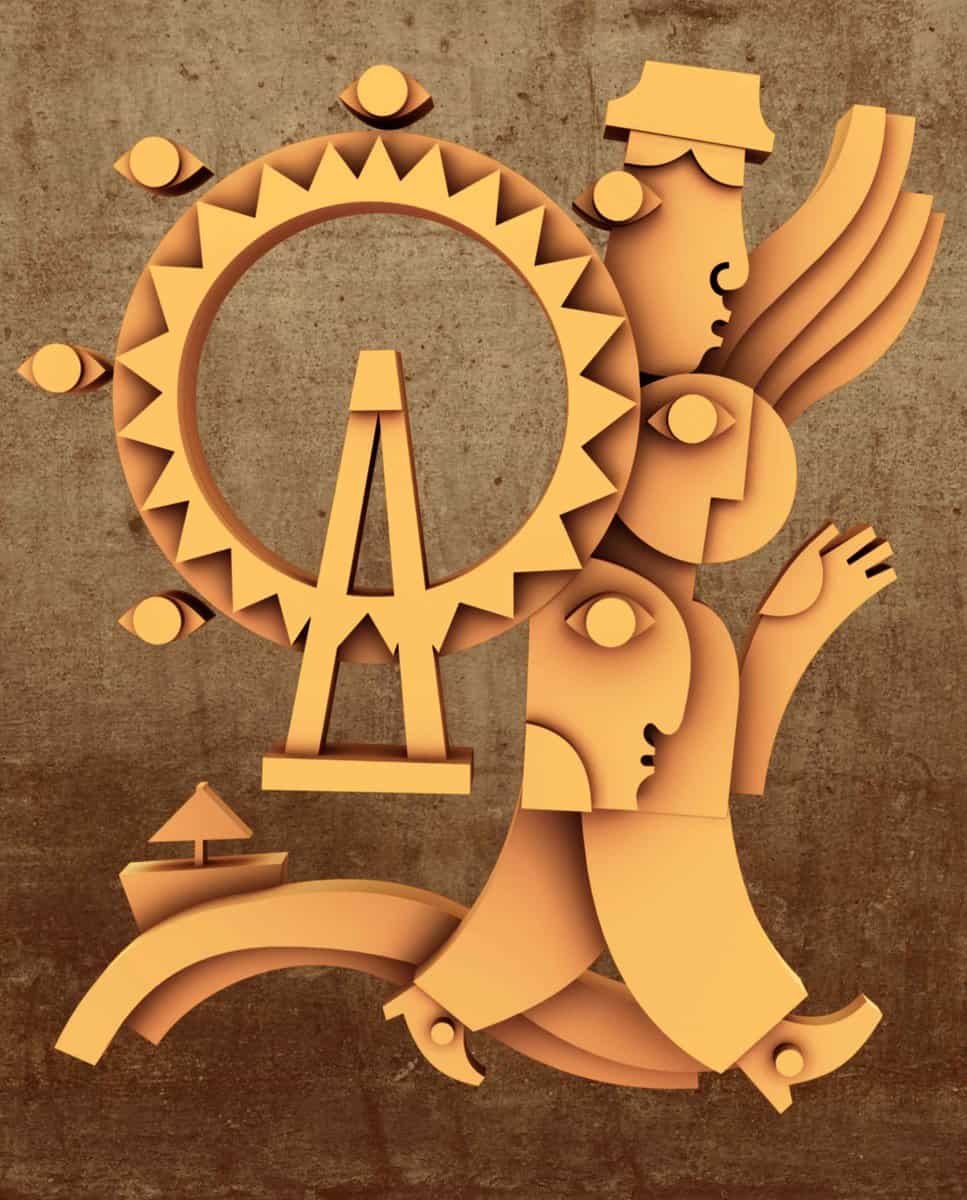 Since I returned from my travels I worked from a house, that my family has in a small village in Slovakia. I work alone, although in the past I had some experience as an artist agent, so that I represented some other illustrators from Slovakia and Czech Republic, we collaborated remotely as a team. We produced children's books for a Portuguese publisher during the year.
I closed my agency business to focus solely on my independent freelance illustration work and the remaining agency people still work with my ex-colleague (artist agent) without my further interference. My daily routine involves drawing, idea brainstorming, business planning, communication with fans and clients and when necessary I travel to places to provide lectures or consultations as an advisor to young illustrators or organise my exhibitions.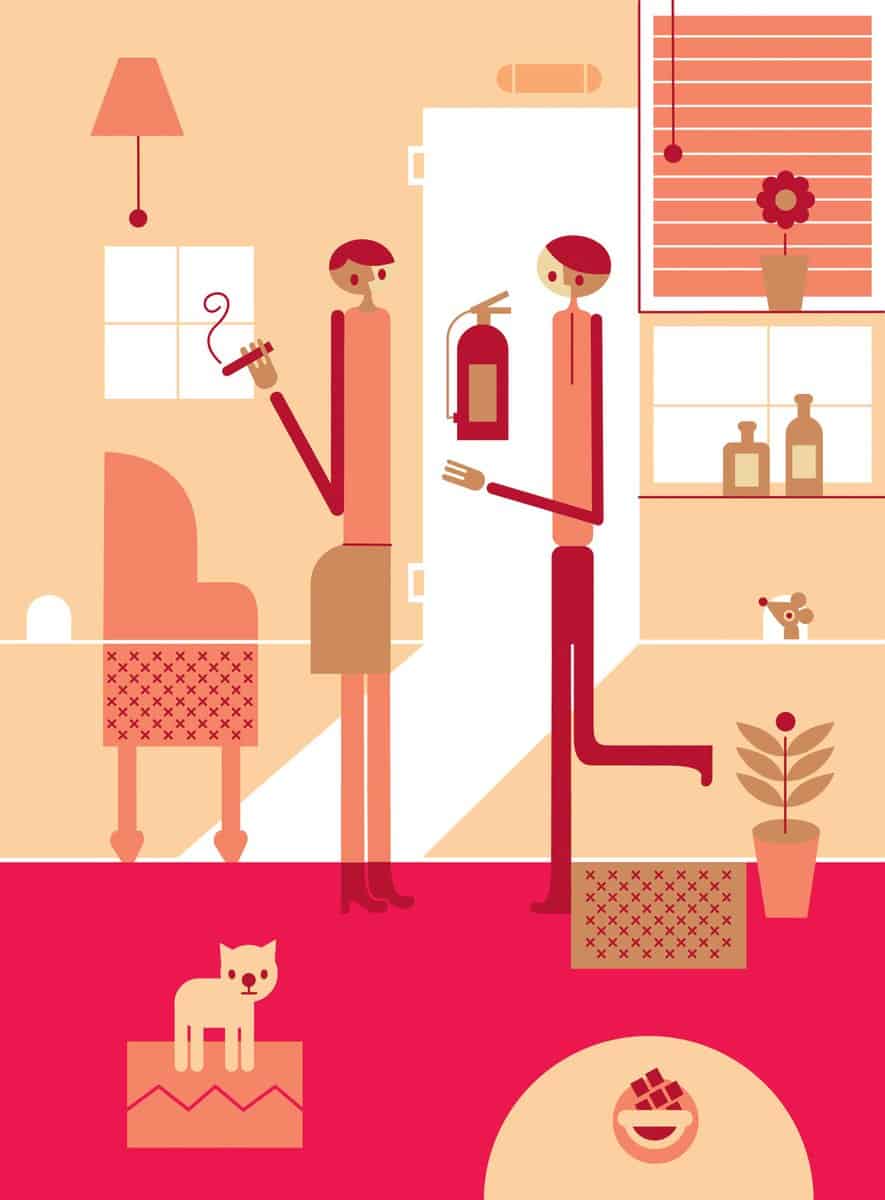 I would advise not to give up on experimenting and developing, even though there are hard times and obstacles on the way. The competition is tough, but I believe that persistence is the most important factor of a sustainable illustration business.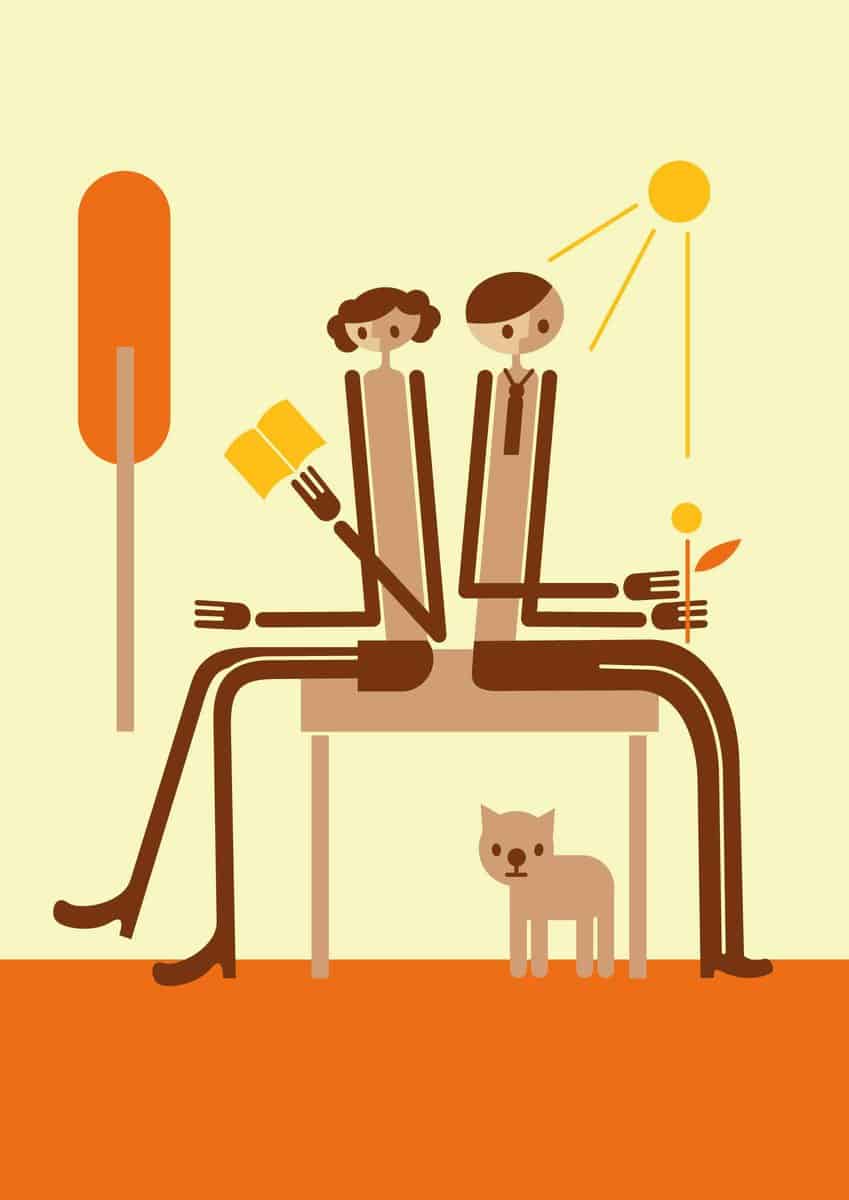 I would definitely like to do more designs for animated film. I helped to create some design elements for Nanny McPhee 2 title sequence in collaboration with VooDooDog Animation in London and this is the kind of work I would love to be doing more often. I love illustrating for editorial clients and I would like to see more of my children's books published in the upcoming years either in Slovakia or internationally.
Learn more about Petra on her website.