Aphra O'Connor is a fine artist whose work frequently makes reference to industrial design. She has completed commissions for festivals as well as private clients, with her most recent commission being a series of work based around Whitby and its boating heritage for a private client.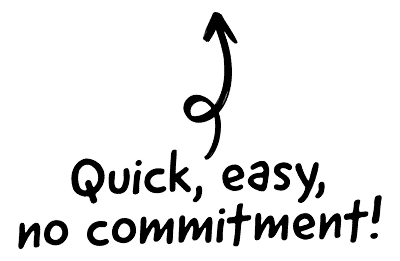 I started forging my career whilst studying sculpture at Wimbledon College of Art in London. This course gave me the critical personal development assistance as well as access to a network of artists and creative contacts.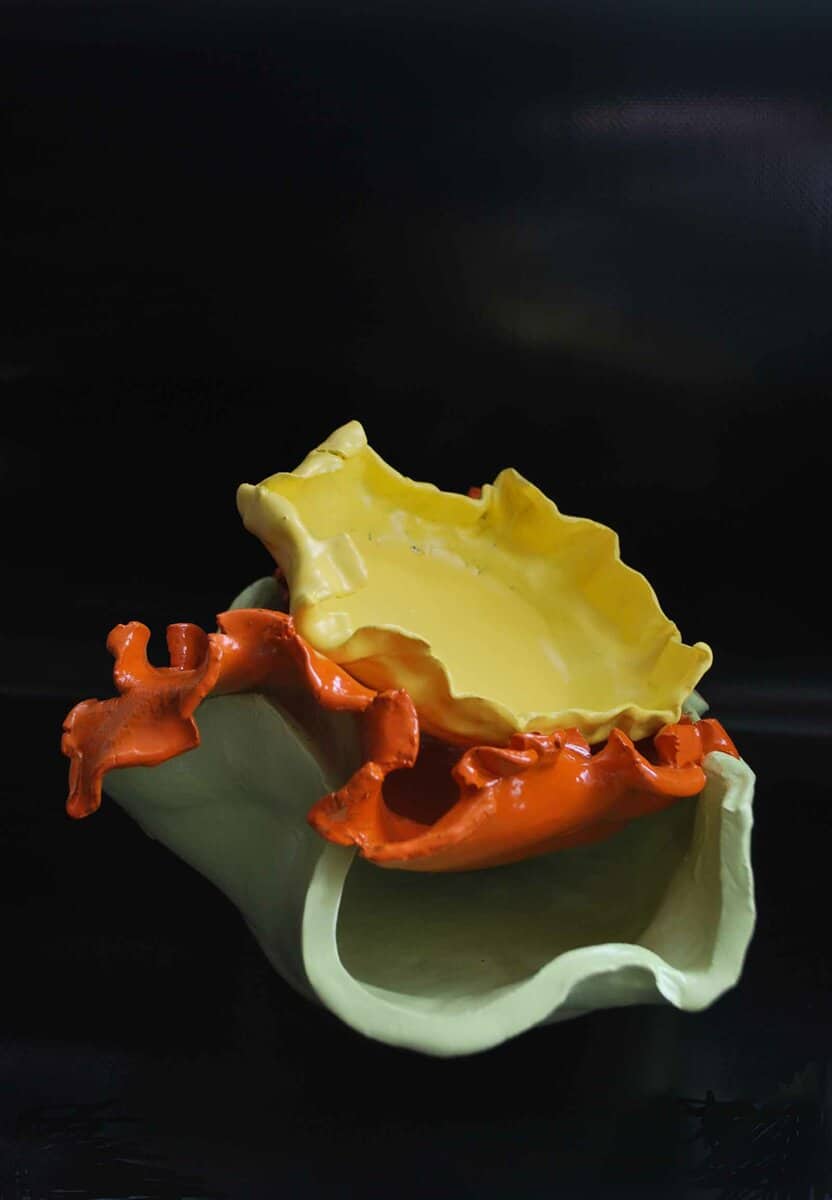 The CRM platform to grow your business
Great for entrepreneurs
Powerful data analytics
Manage sales and data

Seamlessly connect data, teams, and customers
Cutting-edge marketing
Ideal for teams or solo use
Measure sales conversions

Powerful web builder and advanced business tools
Great for startups
Powerful web page builder
E-commerce available

Supercharged content planning
Great for marketing
Better than lists or sheets
Manage social media

Create a new website in 10 minutes. Easy.
Launch your website fast
Powerful data intuitive
No coding skills needed
My practice references the boundaries between fine art and Industrial design, exploring surface and support relationships. Elements of function are developed within the sculpted pieces, and the use of ceramics as a medium has influenced the sculptures to take on the forms of vessels. I am interested in renegotiating the use of industrial objects, and a compelling juxtaposition is to re-situate these objects into domestic, or gallery settings.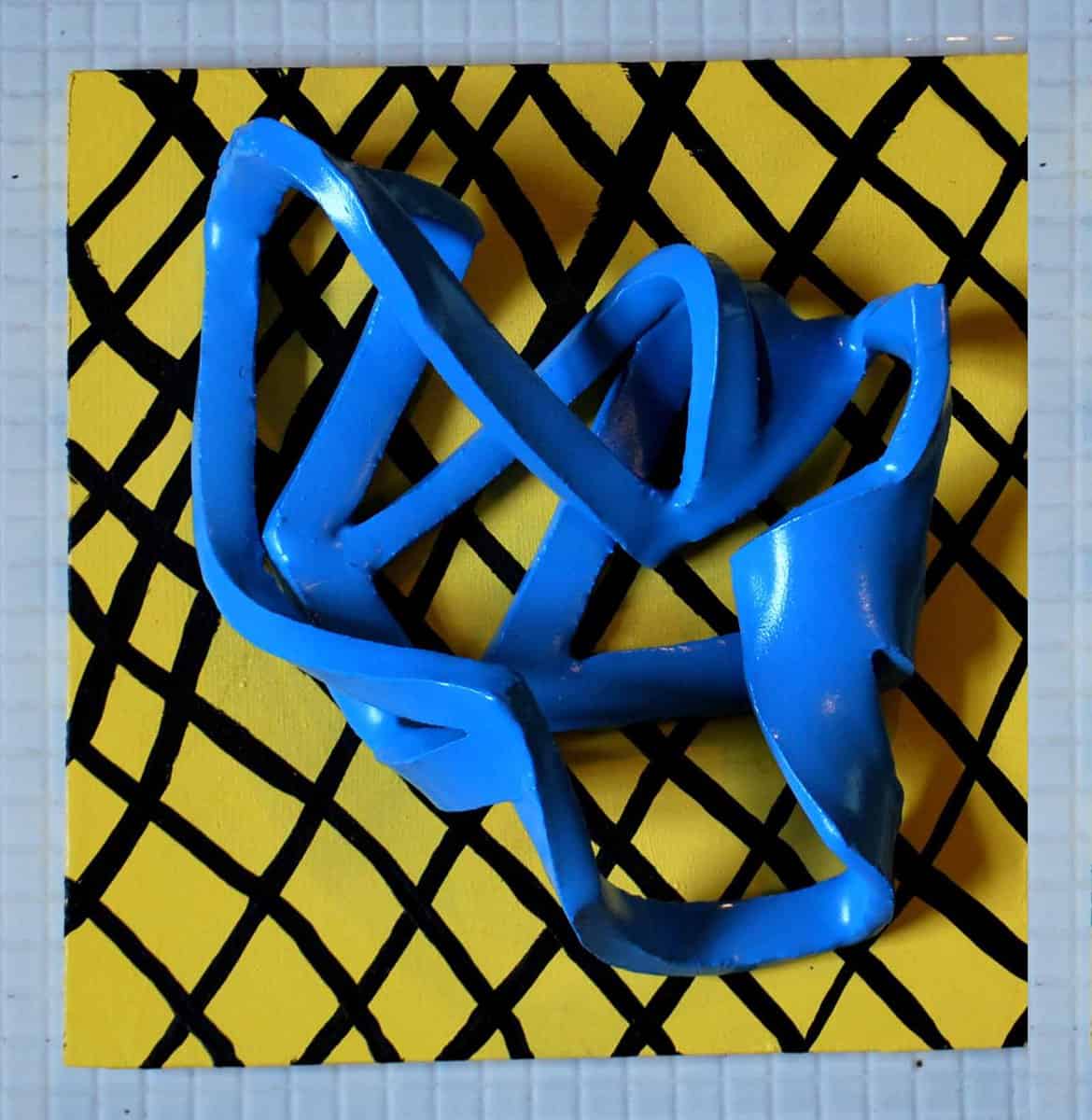 My biggest inspiration is finding beauty in industrial design. I am captivated by local industry, and want to draw attention to its importance. From an interest in local industry I researched the recently decommissioned Steel works in Redcar.  A series of sculptural and print pieces were created that focused on the remaining skeleton of the industrial building, and sought to outline the landscape as well as developing on the detailed geometric forms found there.
My current work develops this research about local industry into a new series of print and sculpture designs based on the Parkol Marine boat-building yard in Whitby. There are many sculptural references to document at the Yard, and I have started by focusing on the Ship they are building and its progression through the different stages of production.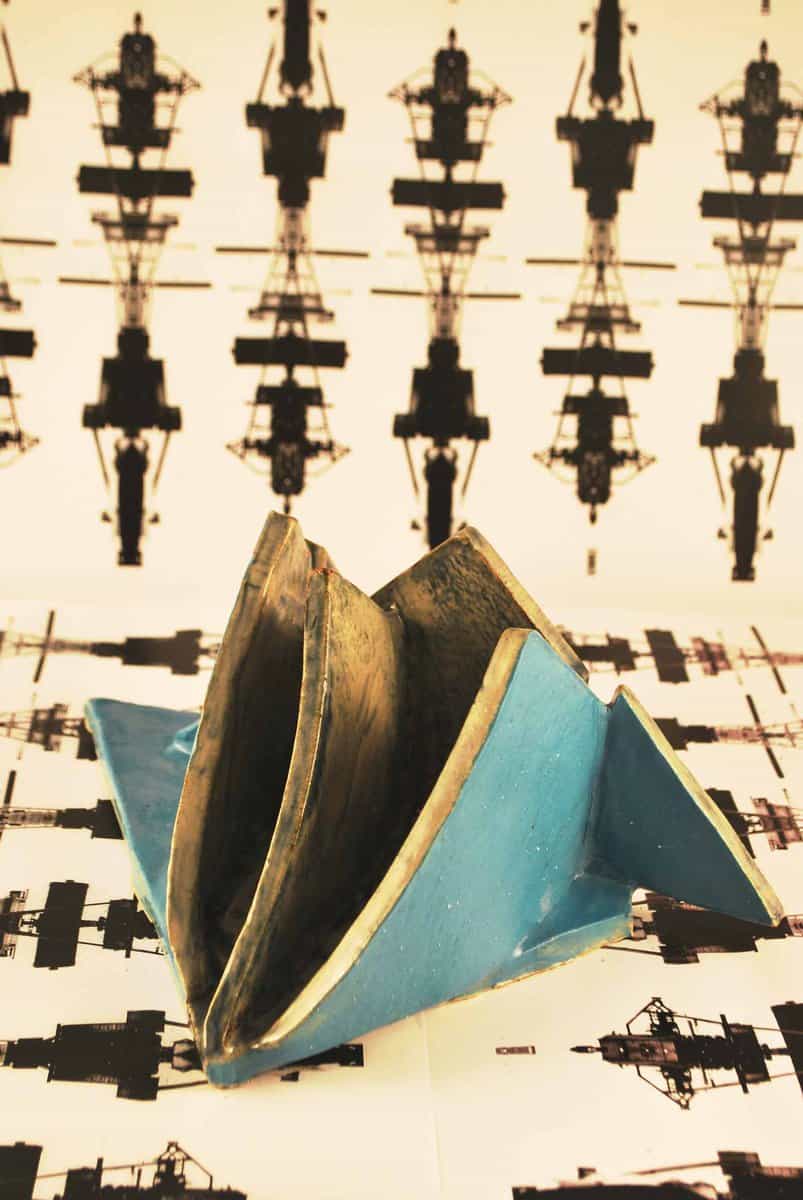 My creative process begins with investigative drawings and photographs that are transformed into repeat patterns. These designs inform the development of the sculptures pieces, which take aspects of the industrial sites or objects, and modify them. I am interested in the environment surrounding the sculptures, and create stands or supports that become part of the installation as well as displaying the object.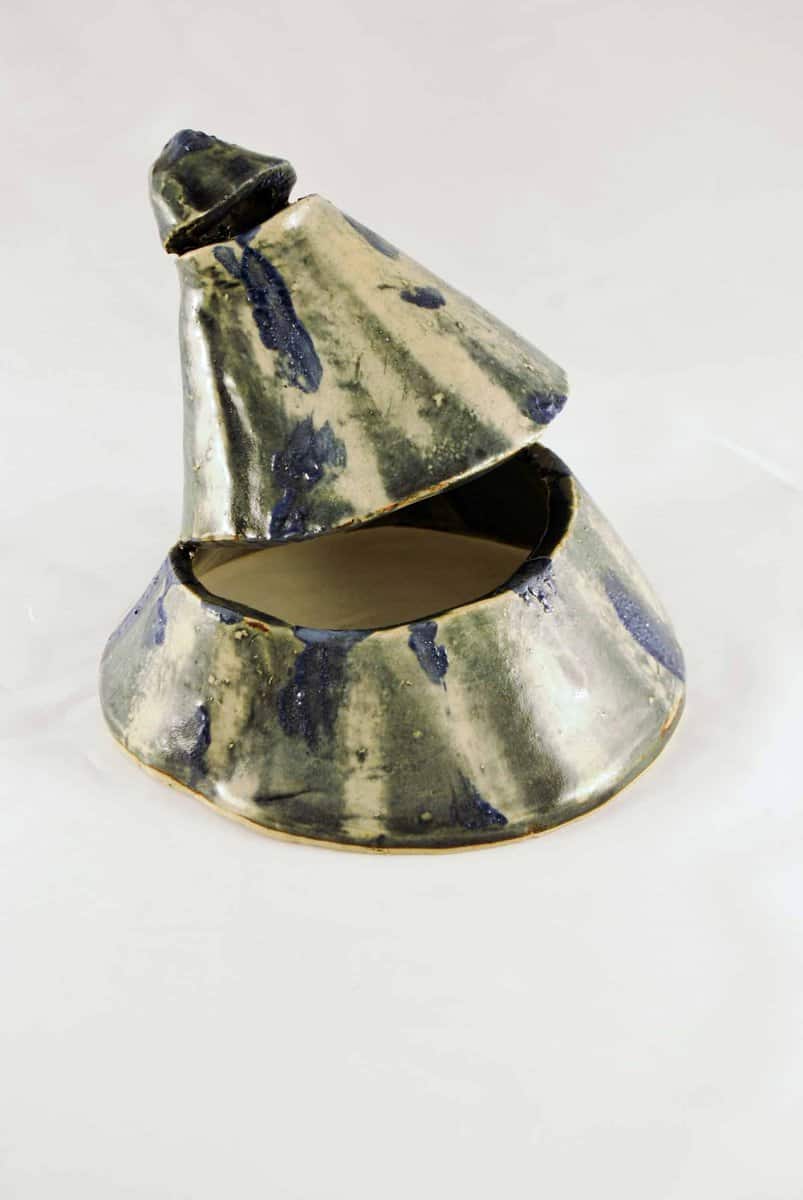 I use materials that link to the industrial site I am researching at the time. Currently I am working with ceramic as I am interested in the comparison between fragile ceramics and the robust sections of boats.
I have a welder as well as a woodwork and metal workshop. This allows me to experiment with different materials for each project.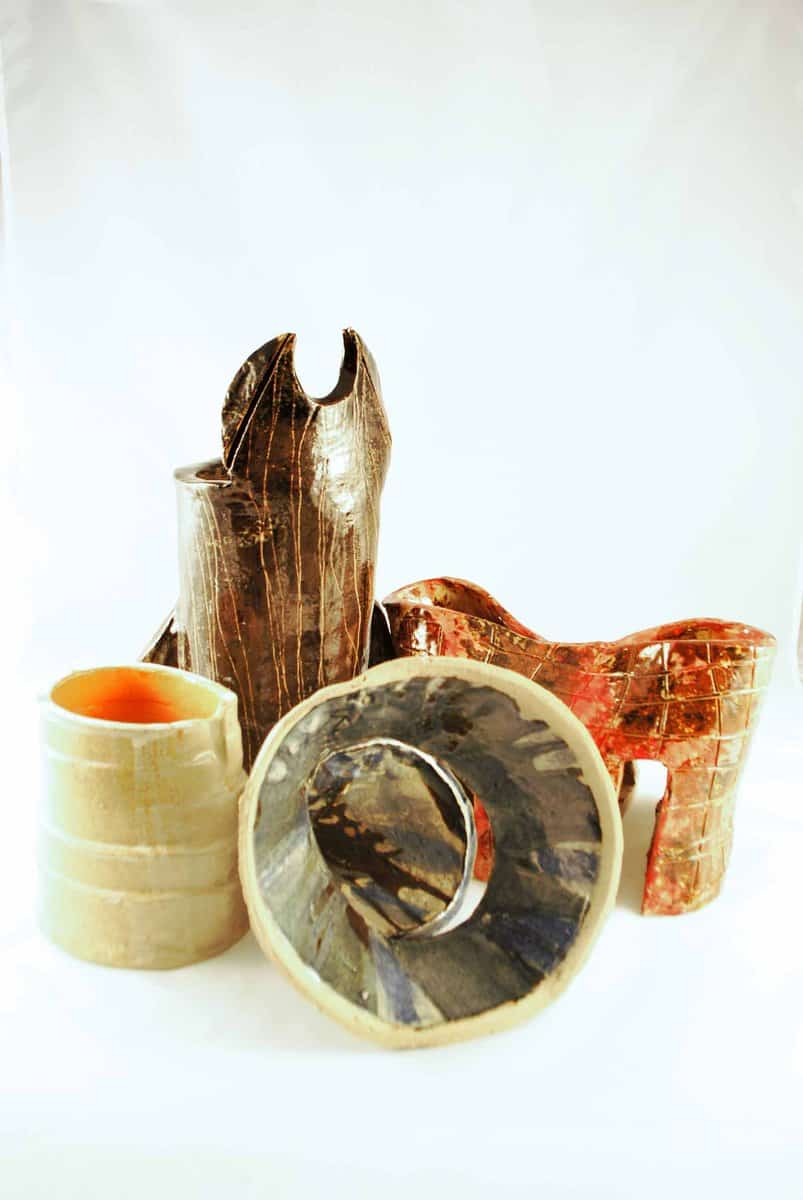 I work in my studio where my day to day routine varies with different projects. Currently I am creating ceramic works and making plinths for the Parkol Marine series, so my workshop is taken over with bright blues and reds linking to the hulls paintwork and anti-fowl colours. I work in my studio alone, but attend a ceramic class each week to fire and glaze my pieces, which is run by local ceramicist John Egerton. Through attending these classes I have built up a relationship with John, and occasionally assist him in his studio. This has allowed me to gain knowledge of firing and building techniques.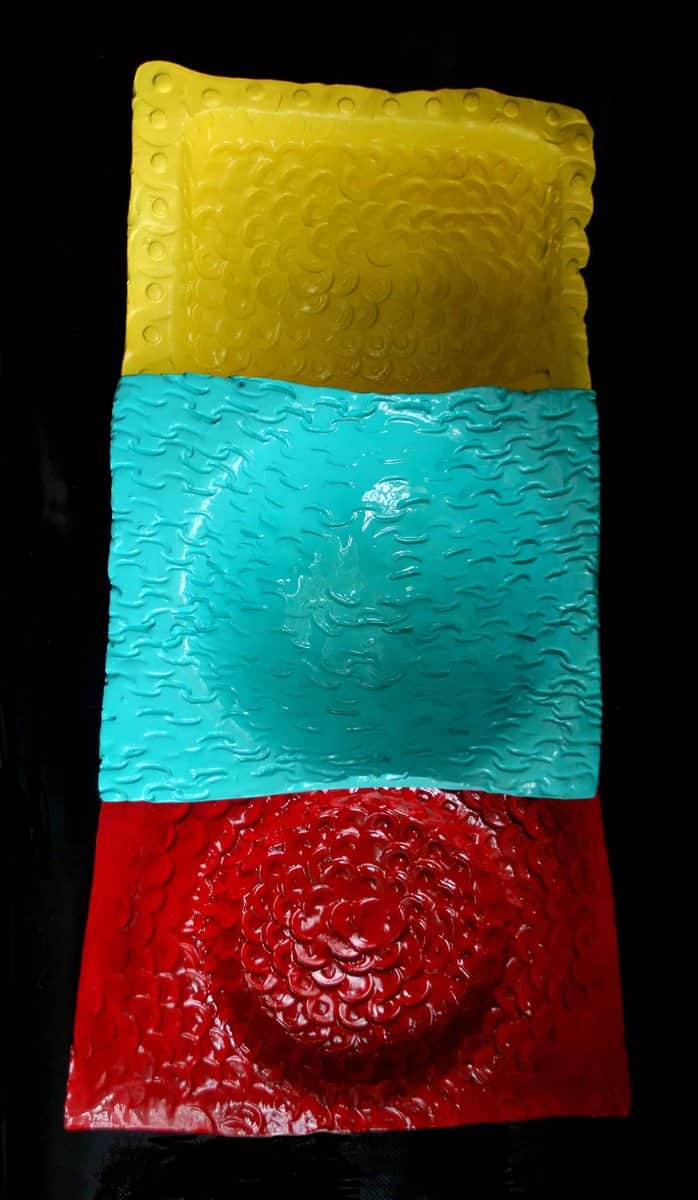 It is such a luxury to be able to work in my own studio and have access to woodwork and metalwork facilities. I enjoy the freedom of having my own space and being able to complete projects with no pressure of running out of time in the space.
With regards to materials and techniques, I am really enjoying using clay to create ceramic sculptures, as there is a lot of technical knowledge to remember as well as a lot of freedom in the material itself.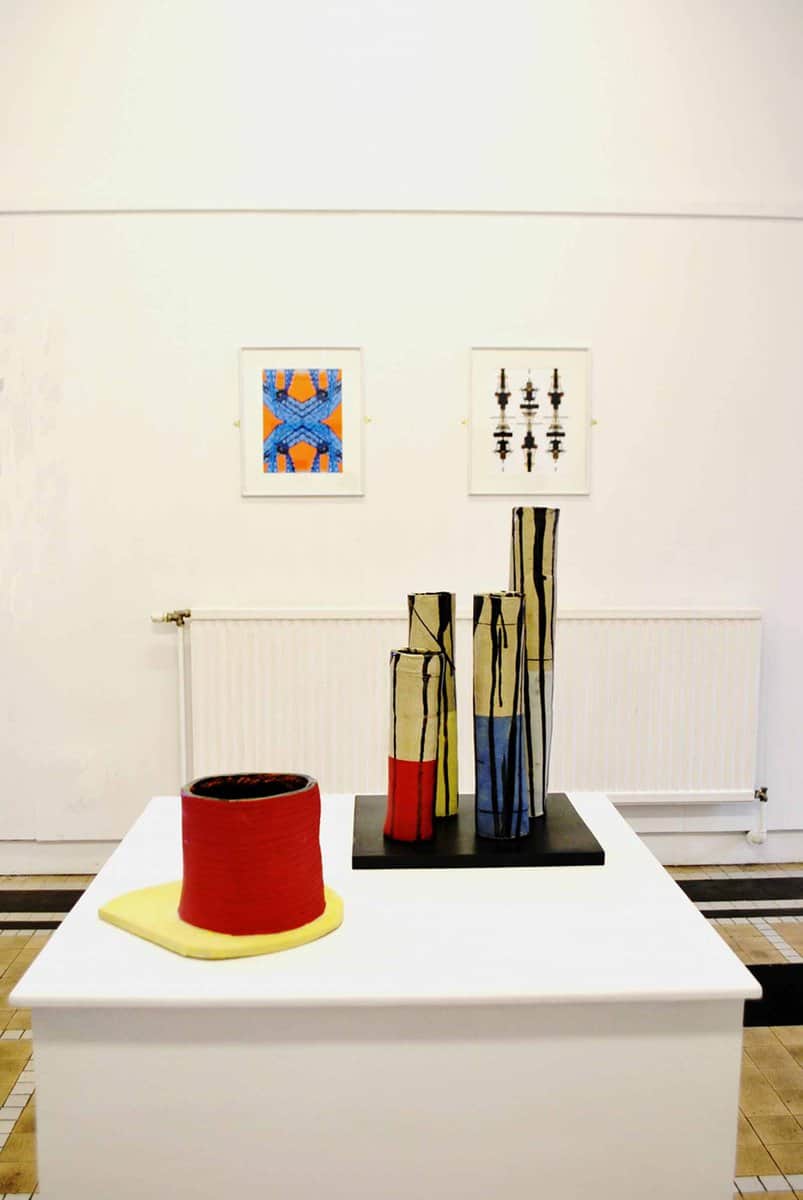 My long-term ambitions include being a self-sustaining artist. I am constantly submitting work and projections to open calls and gallery spaces to gain a network in the art world, and I would hope to exhibit continually nationally and internationally.
I aim to invest in my own kiln so I can create larger works in clay, as well as experimenting more with glazes without the worry of harming others work.
My Redcar Remains series is currently on show until December 2016 at Cheeseburn Sculpture grange near Newcastle, a space which is championing Northern Young and established artists.
Learn more about Aphra on her website.