We kick off the new Professional Profiles section of Creative Digest by telling the story of Karen Cann, freelance video editor. Read on to hear about the challenges Karen has faced juggling a creative career with family life, and how she came to be where she is today. Would you like to tell your story here? Contact us.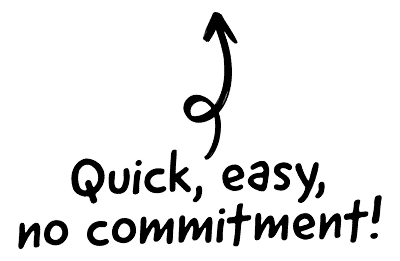 My name is Karen Cann, I'm 36 years old and live in Cambridgeshire with my husband and two children. I'm a freelance video editor and DVD author and work from home.
I was made redundant from a media company about ten months after going back to work following the birth of my first child. Unfortunately the company folded in August 2010 due to the recession.

The CRM platform to grow your business
Great for entrepreneurs
Powerful data analytics
Manage sales and data

Seamlessly connect data, teams, and customers
Cutting-edge marketing
Ideal for teams or solo use
Measure sales conversions

Powerful web builder and advanced business tools
Great for startups
Powerful web page builder
E-commerce available

Supercharged content planning
Great for marketing
Better than lists or sheets
Manage social media

Create a new website in 10 minutes. Easy.
Launch your website fast
Powerful data intuitive
No coding skills needed
I was working part-time at the company as a DVD & CD ROM author, and I knew that it would be hard to find work locally in my field being outside of a big city, and particularly part-time work.
I became self-employed immediately, and decided to freelance from home as an ex-colleague, who had his own media business, had some work for me straight away. There was therefore a chaotic weekend which involved a dash to John Lewis to buy a Mac and then setting it up with all the necessary software and office kit. My husband was very supportive of my decision and continues to be.
I attended a free morning seminar where I learnt the basics of what was required of you being freelance in terms of the financial side of things. This was the only professional help I've had.
I have always been a hard worker, conscientious and a good communicator, so I knew I was the right sort of person to work from home as a freelancer as I would be disciplined and give the business 100%.
I now am mum to a little girl who is four years old and a little boy who is 22 months. I had my little boy after being freelance for a year, so had no maternity benefits apart from self-employed statutory maternity pay, and had to keep an eye on the business while I took nine months off. I choose to work three days a week, and luckily I have a wonderful family that helps me with childcare. Inevitably when I'm busy I juggle work around the children and work weekends and evenings if necessary.
Freelancing has its positives and negatives. I love the fact that I'm my own boss and can be completely flexible for my children, so I can always be there for them whether it be a playschool carol concert or a trip to the doctors. If I've been up most of the night with my teething toddler I can choose to work in my pyjamas!
I get great pleasure meeting and working with lots of new people, much more than I did in the last few jobs I've had. I've also had great fun collaborating with other freelancers. However I do miss the camaraderie that you get from working in a room with others, where you can bounce creative ideas off each other and get advice. My two cats aren't the best conversationists!
You certainly learn how to juggle. Checking my emails on my iPhone whilst my children play in the garden, or popping the kids in my bedroom with some books while I jump on the computer in the corner to upload a file to a client. There is a certain blurring of the line between work time and children time, which I continuously feel guilty about.
The worst part is the worry. Worrying about work when I should be in 'mummy mode', and financial worry about when the next job is going to come in. There is a lot to be thankful for when you can leave your work at the door and you are guaranteed a pay cheque at the end of each month.
Many people envy you for being your own boss, however it means you are 100% responsible for your business and therefore as well as your own job you also have to be an administrator, a salesperson, a marketer, an accountant and so on… You certainly have to work hard with so much responsibility. There is rarely a time when I can properly switch off.
It was a surprise how much time is required spending on networking and promoting your business and services. Luckily I have some great local networking events and social media is a brilliant help too. It is tiring juggling everything and sometimes the last thing you want to do is go out in the evening to a networking event and be on top form when you've had a busy day with the children after only three hours' sleep!
I know other mums who are self-employed, so it's great to catch up with them and share experiences and advice – and also have a moan from time to time!
Another aspect is planning for the future of the business. I've put more effort into moving it forward to other platforms, as obviously the demand for DVDs has been declining. Last year I started to make the move into more online video work, and have recently teamed up with a freelance cameraman/director, so can offer video production as well as post.
Every so often I do wish that I worked for someone else, so that I wouldn't worry so much, but finding something that suits my skills on a part-time basis is near enough impossible in my area.
I have to focus on the positives and remind myself that I've managed to work on some fantastic projects over the last couple of years with some lovely creative people, and keep afloat, and it's all been done from scratch with no funding or professional help. I should and do feel proud.
Karen can be contacted through her website. Karen's photograph was taken by Distant Cloud. Would you like to tell the story of your creative career on Creative Digest? Contact us.