Sue Clancy is a fine artist, illustrator, pattern designer, and author.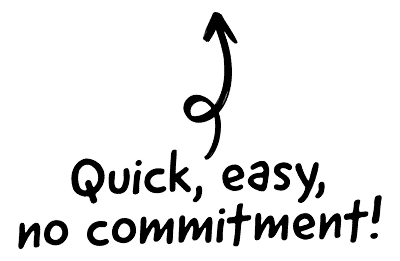 As an author/illustrator I freelance for magazines and book publishers – I look for publishers that will take my combination of words plus images. For example recently I did a travelogue article for Oregon Coast Magazine that reproduced in the magazine my sketchbook pages (pen and ink drawings with some written notes on them).
Occasionally I'll just illustrate – currently I'm working on a wine label design for a local winery; Burnt Bridge Cellars. I like it best when I can combine my words and pictures into a visual story of my own design.

The CRM platform to grow your business
Great for entrepreneurs
Powerful data analytics
Manage sales and data

Seamlessly connect data, teams, and customers
Cutting-edge marketing
Ideal for teams or solo use
Measure sales conversions

Powerful web builder and advanced business tools
Great for startups
Powerful web page builder
E-commerce available

Supercharged content planning
Great for marketing
Better than lists or sheets
Manage social media

Create a new website in 10 minutes. Easy.
Launch your website fast
Powerful data intuitive
No coding skills needed
I have four commercial art galleries that I keep stocked with my fine art and artist books. Caplan Art Designs, 23 Sandy Gallery, Joseph Gierek Fine Art and the Abecedarian Gallery.  All four galleries sell my work fairly well. They sell my work to people who walk in the doors and have also arranged for me to do a number of special commissions – including many public art projects.  They keep me busy!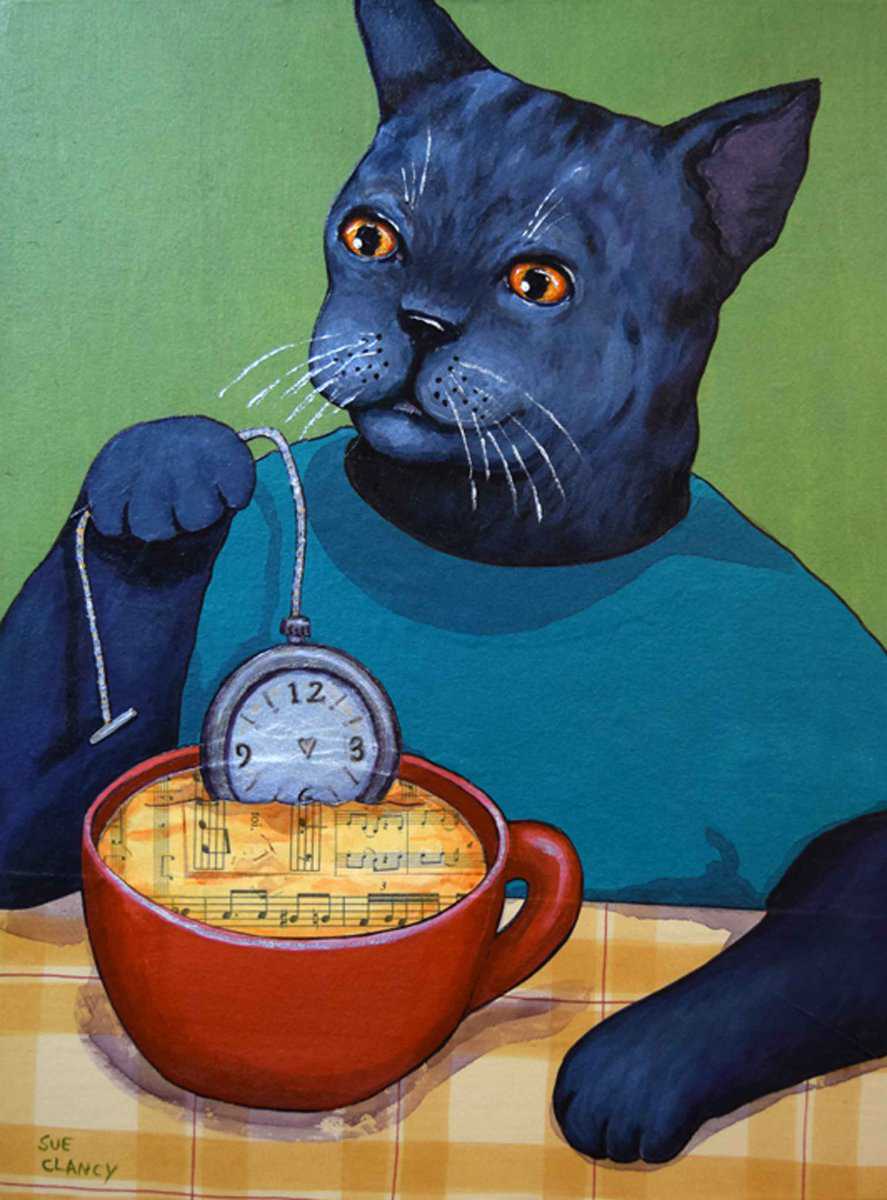 As I've said above I create books as one-of-a-kind art objects – "artist books" – well I've also created experimental e-book versions of some of my "artist books".   These have all sold surprisingly well beyond my intended purpose for them which was to accompany my fine art exhibits.  Two of my current titles are "Dr. Bob's Emotional Repair Program First Aid Kit" and "Coffee Table Book".
I create pattern designs for use in my fine art and this last summer a San Francisco company that creates art apparel; scarves, wraps, shirts, home accent pillows – asked me to create designs for them. So now I have my own "signature collection" and this has been much more fun and financially rewarding than I'd have guessed.  It's also helped me improve my pattern-making within my fine artwork.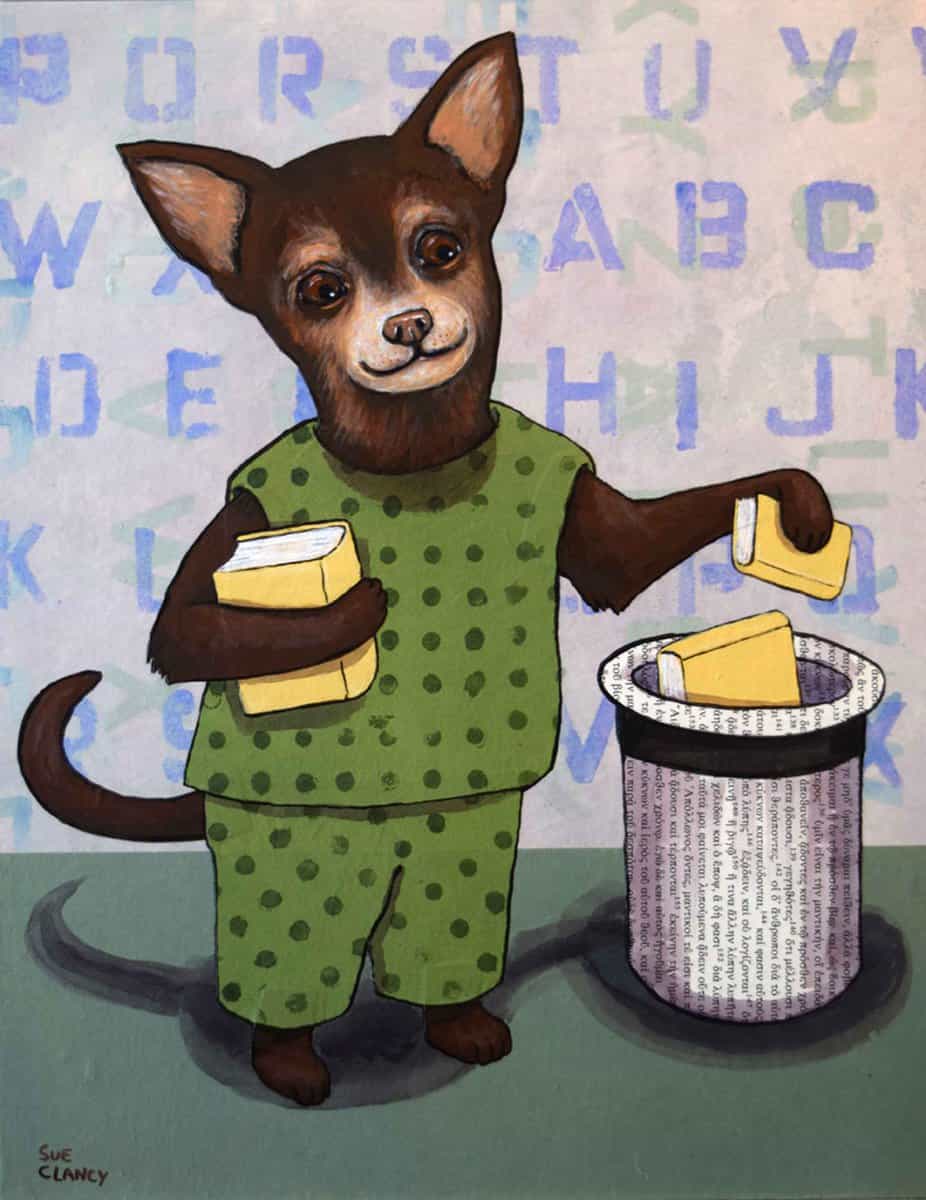 When I was in high school I started illustrating for anyone who would let me. I literally walked in to the local bakery or boutique shop with my drawing pad and pens offering to create an illustration for their next flyer or advertisement or to paint a sign or mural for them. Many of them said yes. I had lots of fun doing that so after high school I went on to college as an art major and put myself through school by working as a graphic designer/illustrator.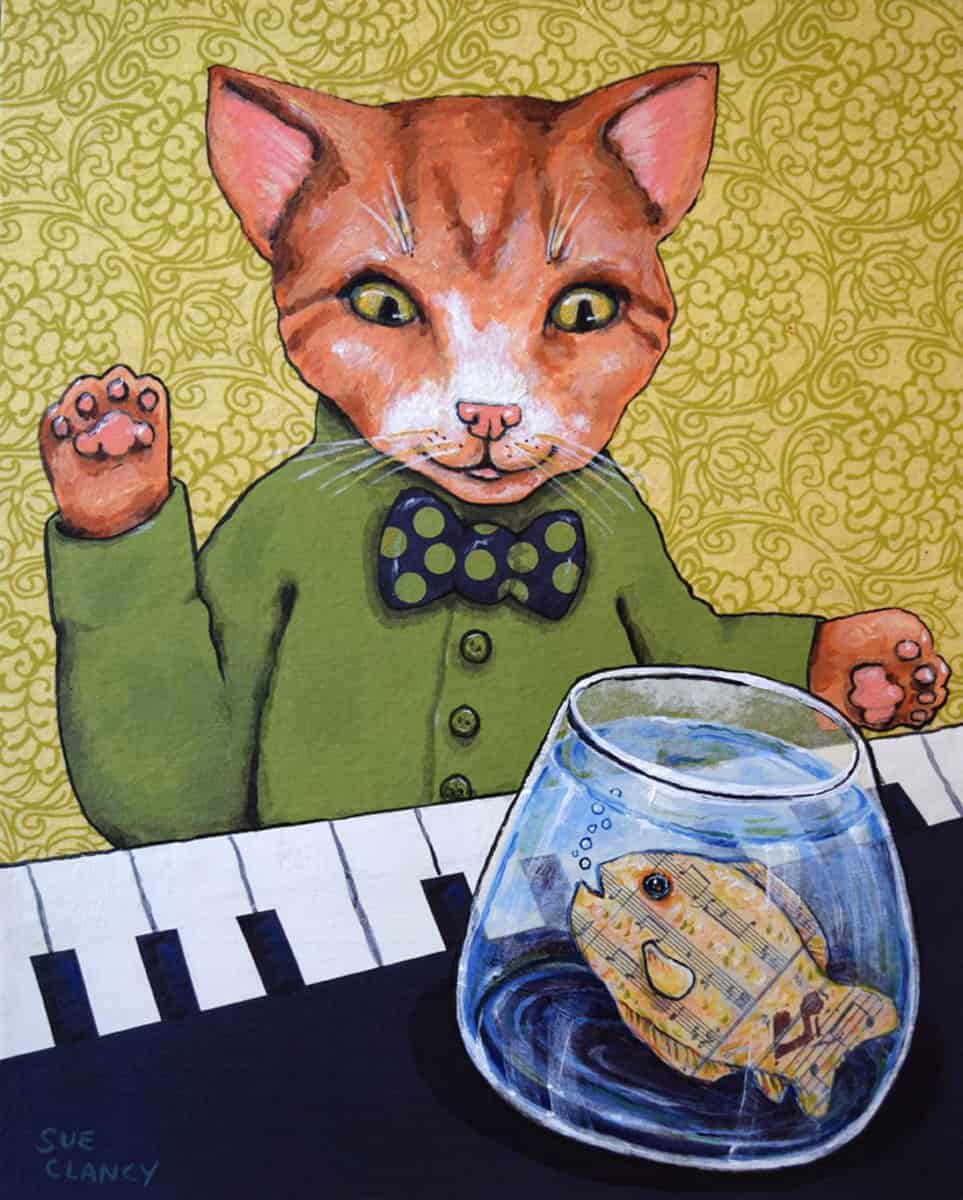 I've learned that art can be both a source of understanding and also help people communicate. I've also learned how essential this is – for everyone – to use imagination to make sense of life experience. We artists are privileged to be able to help people do this!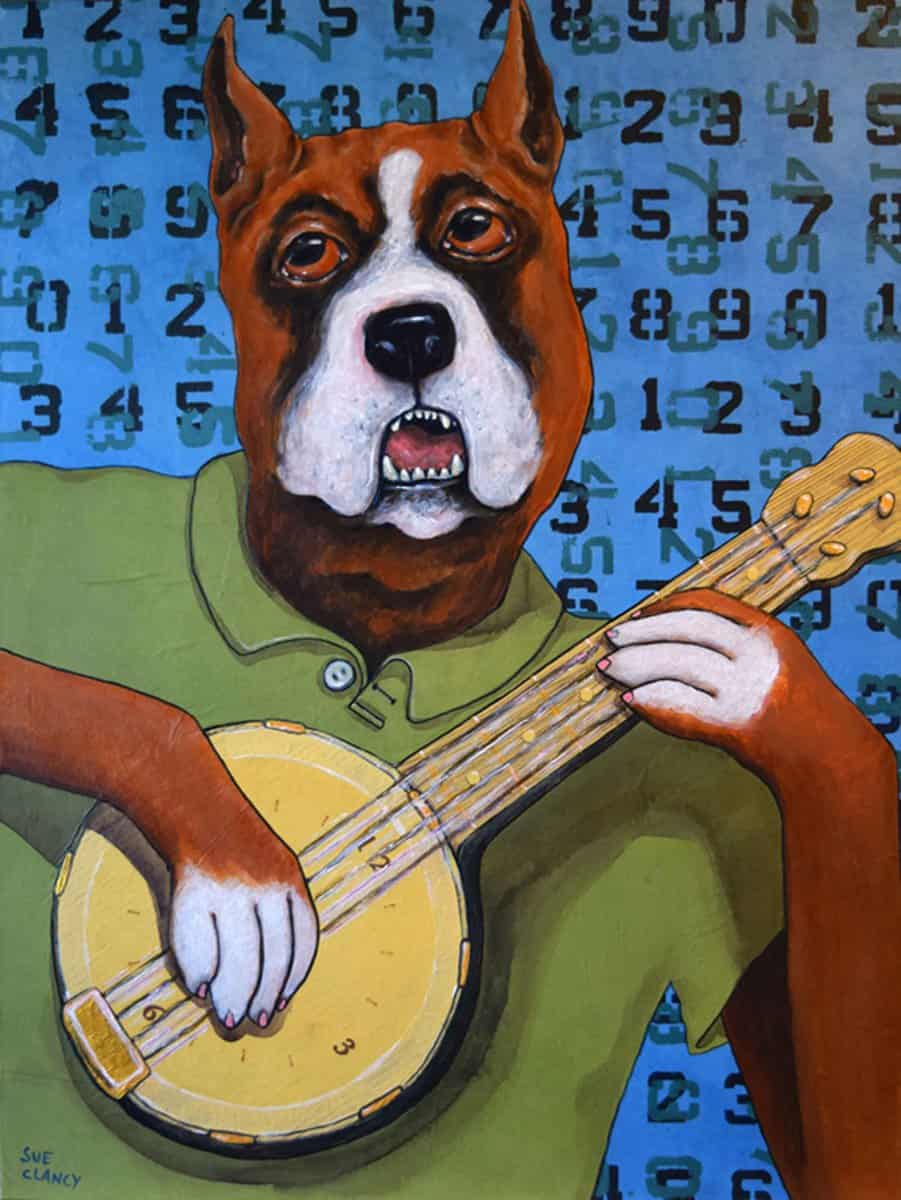 I carry my sketchbook with me all the time constantly drawing and making notes. You can see some of my sketchbook-work on my website www.sueclancy.com – I follow the old saying "Stay close to anything that makes you glad to be alive" so in my book I'm noting anything that makes me glad.  Then in my studio I'll flip through my sketches and expand on something I've noted.  I sketch in order to learn what I want to say. I make fine art in order to say it clearly.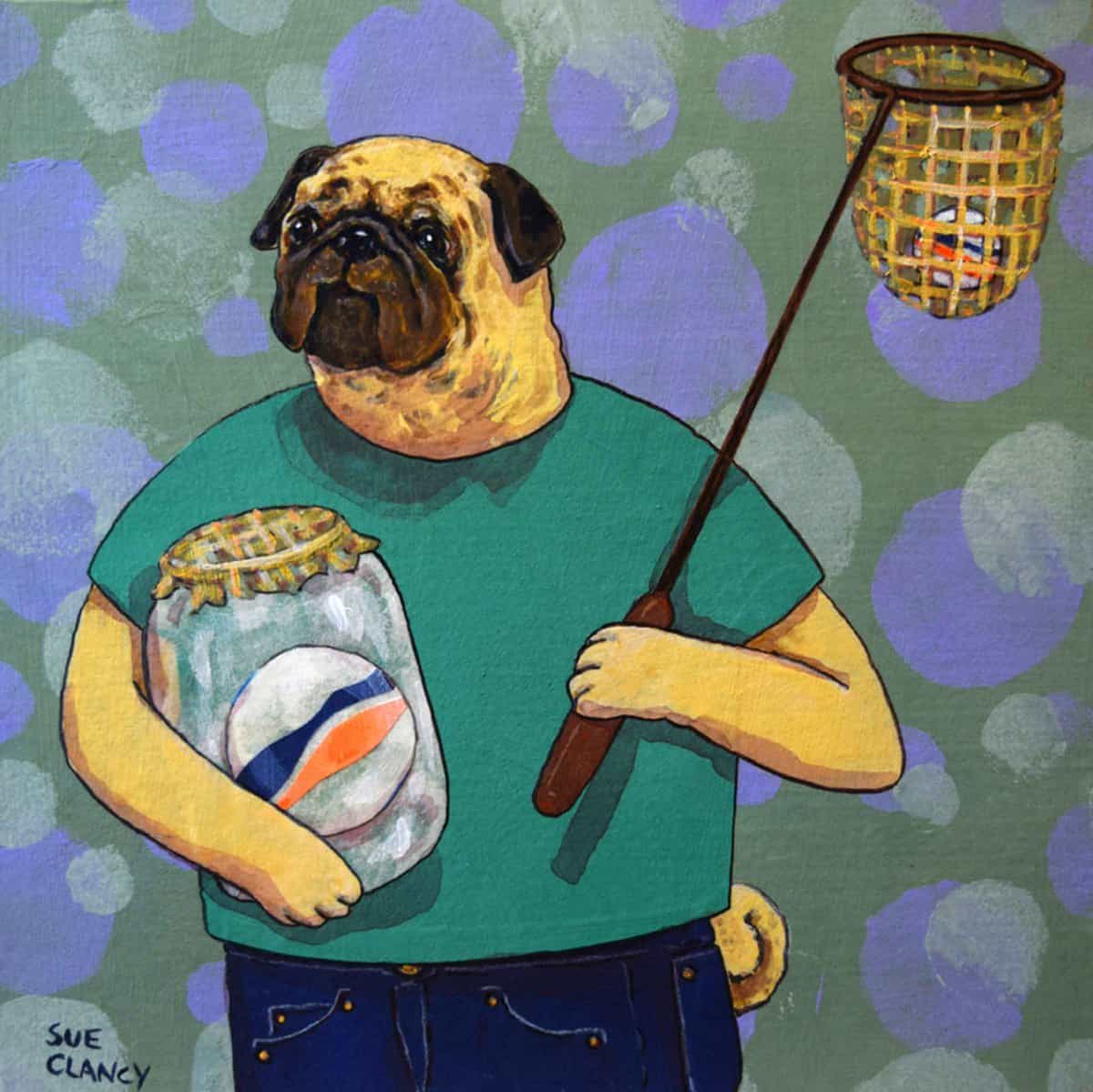 When I'm sketching in my sketchbook I use pencil, ink pens, color pencils, watercolors. Then in my studio I draw – to scale – my idea, often several drawings are made until I have a design that works.  I'll decide on the colors and patterns I need to create the design – then I'll take several sheets of handmade paper and dye each sheet a needed color or I'll stencil a pattern on paper, or marble it or make paste paper out of it – whatever I need to do to the white handmade paper to give it the colors and patterns I'll need for each element within my design. Once all of the papers are made I'll cut out the shapes necessary using an Xacto knife and as I cut the paper shapes I'm gluing the various pieces together. Each fine artwork is cut handmade paper collage.  My art galleries often call my work "mixed media" because I use so many techniques to communicate my idea.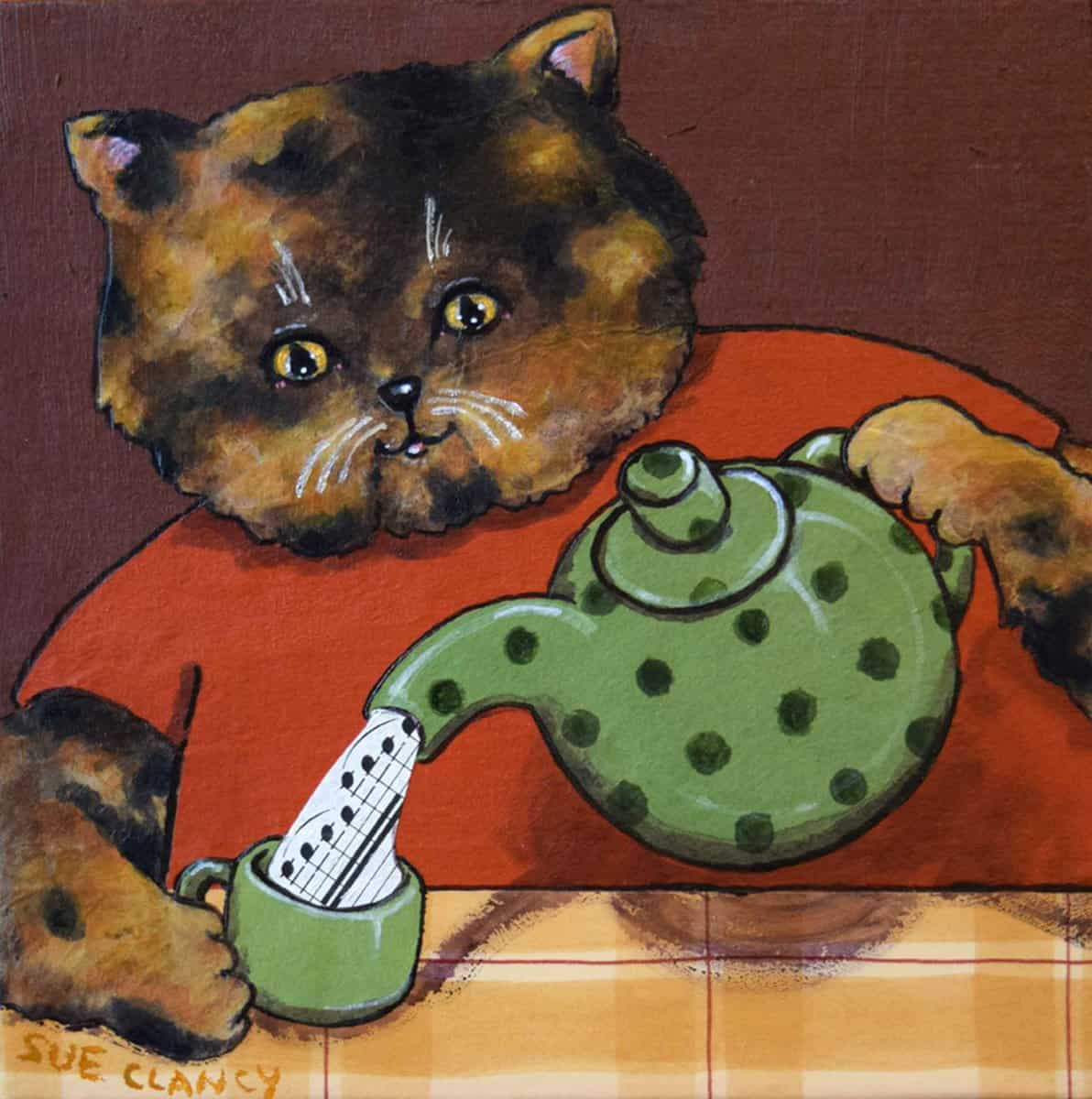 I have a room in my house where I do most of my work. I call it my studio. In the morning I wake up, have my coffee, breakfast and read the local newspaper with my wife Judy. Then I walk down the hall to my studio and work for 3 or 4 hours alone. Take a break for lunch – and sometimes take a walk outdoors with my wife. Then back to work in the studio for 3 or 4 more hours. Break for supper – and sometimes I'll see a movie with my wife, or we'll have a meal with friends.
My "hobby" is cooking – so I like to cook new recipes and I often make far too much food so we take food to neighbors or friends and visit a while.  Then I like to read for an hour or so before bed.  My sketchbook goes with us when we go on walks – or out for meals with friends. So my "studio" is portable too.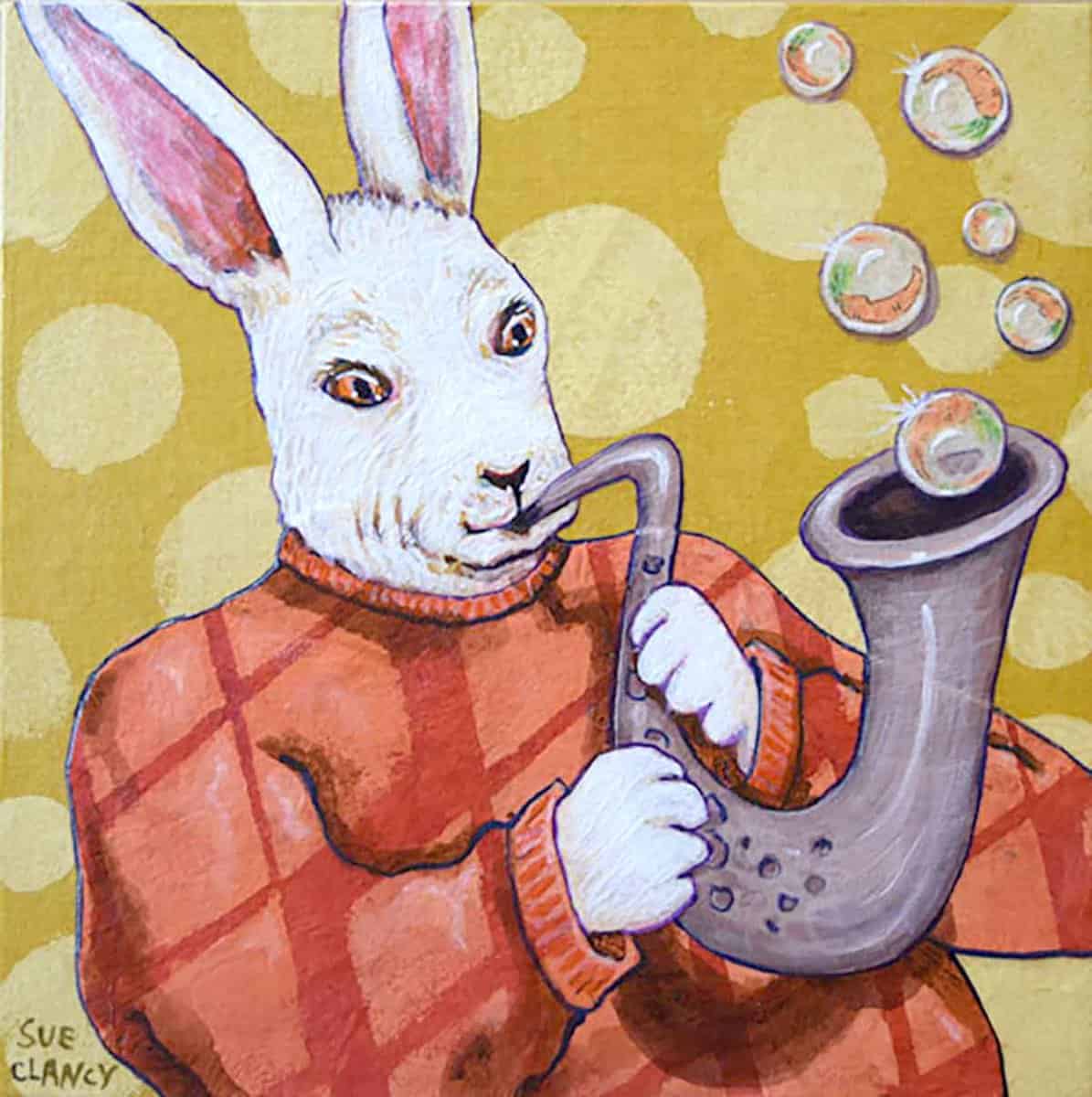 My advice to others is: Persist. Keep a list of the things that make you glad to be alive – things that stimulate your curiosity – things that make you want to get up in the morning and rush to your studio to create. Make that art. Share it with the world somehow. Then do it all again. Waiting for inspiration, for opportunity, is for amateurs. 
Long term, I want to "feed the good wolves" in myself and in other people – using all the artistic skills I have.  To explain what I mean by "feed the good wolves" here is a cartoon page I did for one of my artist books.