Isabella Liao is a Brazilian graphic designer and lettering artist currently traveling while working. Since graduating in Visual Arts, she has been freelancing in two languages (English and Portuguese) for private clients, agencies and studios from the US, Canada and Brazil.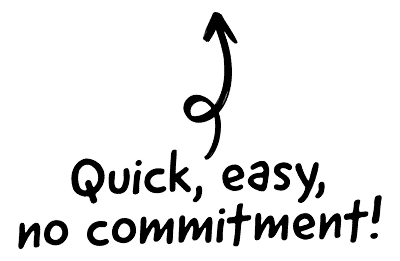 When not doing commercial lettering work, you can find me creating illustration pieces for myself, writing on my blog while drinking (a lot of) tea, teaching via Skype, working as a project manager on ICONIC Network, or even cooking while singing out loud. I'm also the creator of Thanking Around and Lettering to Anxiety series.
I work for studios and private clients developing branding, titles and labels for books, magazines and movies. I also work as a project manager – it's great to do different types of work, as they can enrich my career in very different ways!

The CRM platform to grow your business
Great for entrepreneurs
Powerful data analytics
Manage sales and data

Seamlessly connect data, teams, and customers
Cutting-edge marketing
Ideal for teams or solo use
Measure sales conversions

Powerful web builder and advanced business tools
Great for startups
Powerful web page builder
E-commerce available

Supercharged content planning
Great for marketing
Better than lists or sheets
Manage social media

Create a new website in 10 minutes. Easy.
Launch your website fast
Powerful data intuitive
No coding skills needed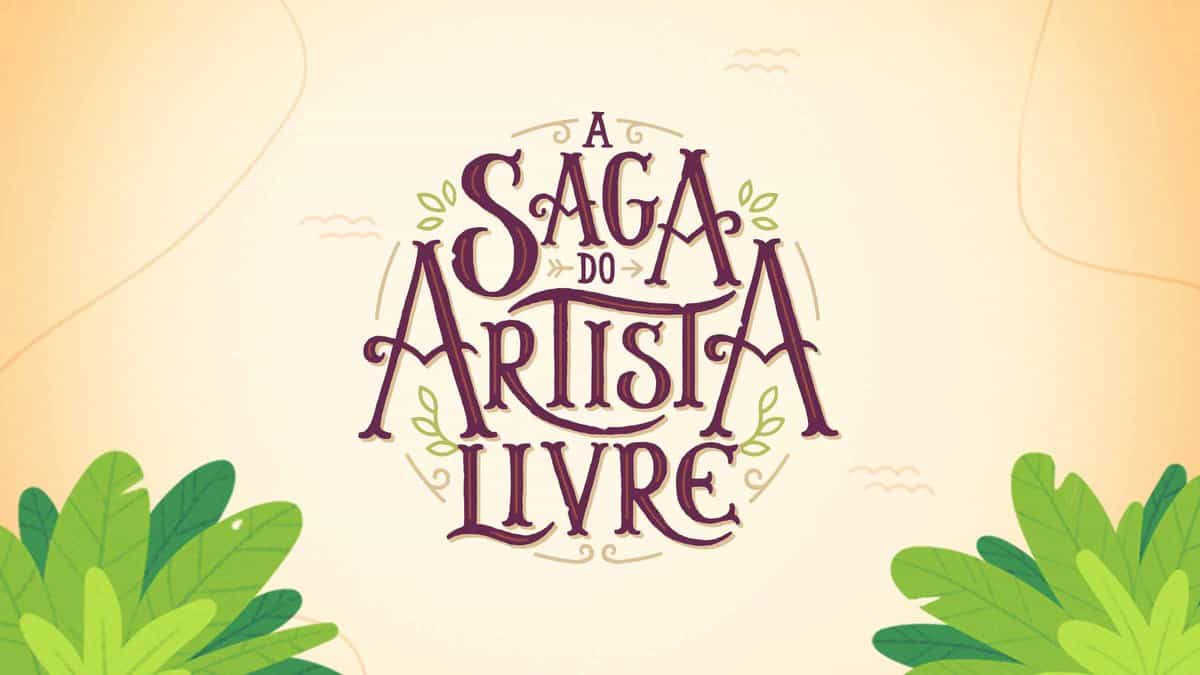 I have always loved writing song lyrics on my notebooks when I was in high school. I have a very Queen-and-Dire-Straits-addicted father that helped me get on that musical path, but I had no idea I could draw letters for a living.
When I started studying Visual Arts at PUCC University I only had in my portfolio some realistic copies of portrait photographs, buildings and those same song lyrics illustrated with some very poorly-made skulls next to them. My drawing professor Paula Almozara suggested me to focus on those lyrics and random words, so then I started to draw letters digitally. Luckily I loved to vectorize, and suddenly found myself spending five hours a day on Adobe Illustrator.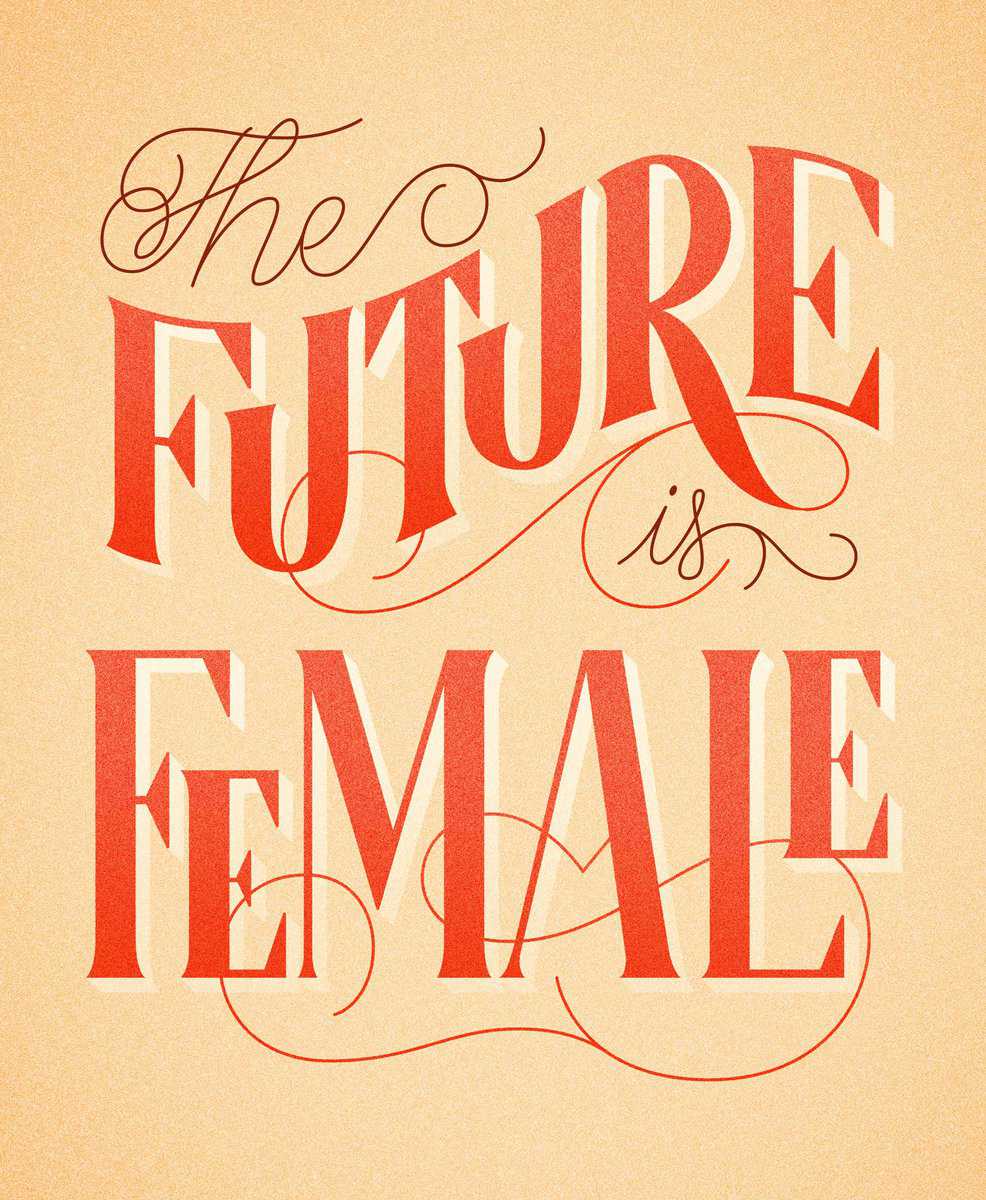 After my junior year I started to develop a huge passion for book covers, wine bottles, and movie titles. Going to libraries and book shops became my favourite type of place to be in, especially because of the huge variety of book covers I could admire.
I graduated in 2015, and my final project were five book covers with optimistic phrases. Later I started working as a freelancer, while also doing customer support & social media for ICONIC Network, a Brazilian platform that sells online courses for artists.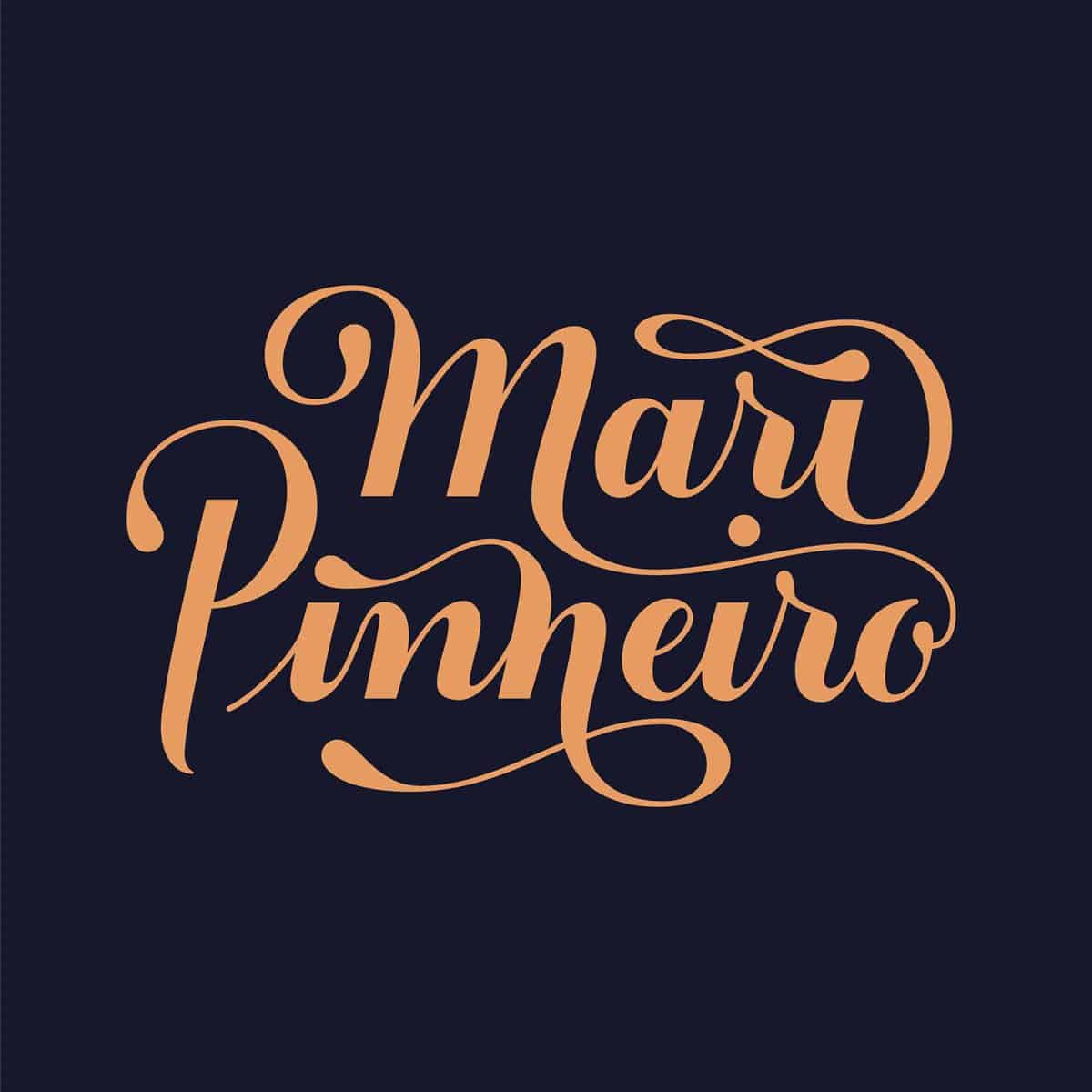 I learned that things take time to happen, and it's important to be patient. When I started college I was working as a contract audit for IBM Brazil to pay for my tuition on the first year, and it's totally fine to have a job that's not related to the area you actually want.
When we dream of becoming a freelancer we usually don't fully understand what it takes to reach it, and it is something that requires a lot of hard work, patience and maturity.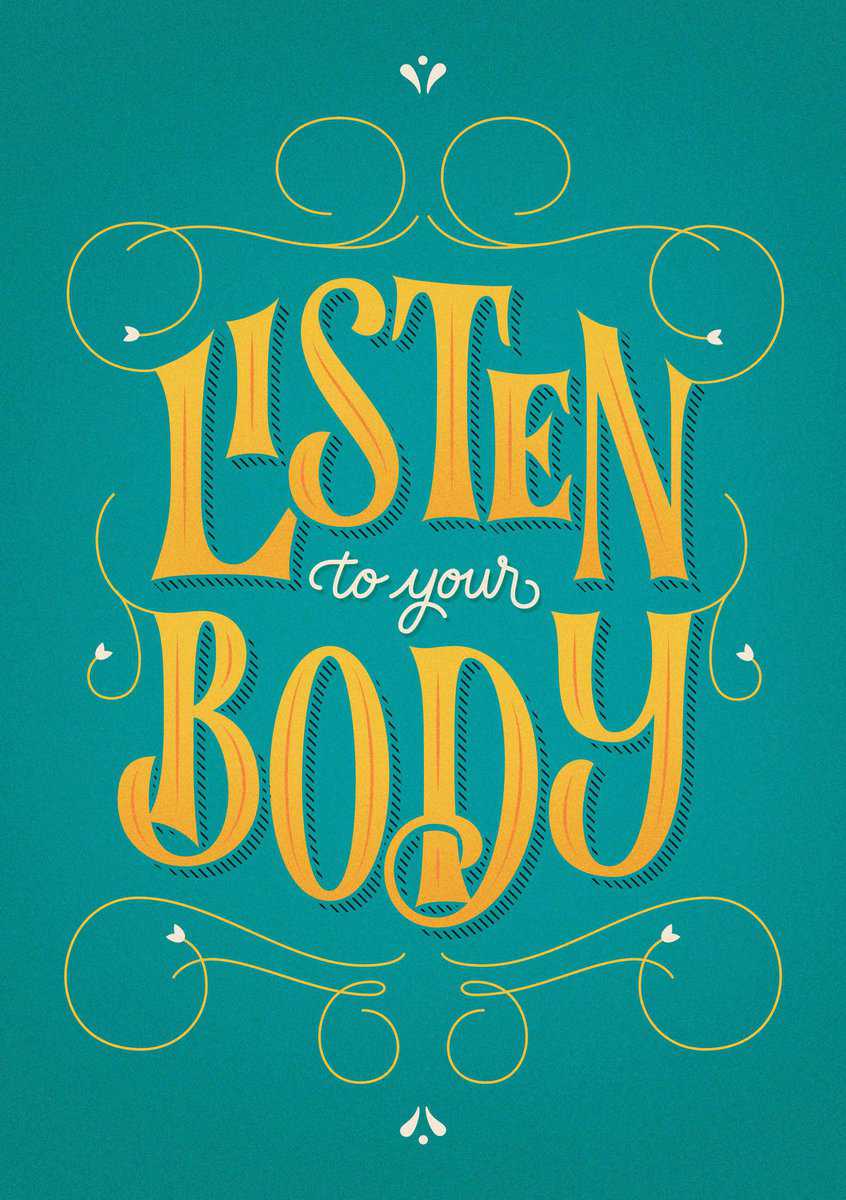 I love the idea when receiving a new project brief, and discussing how we can make it work together. When receiving a project brief I try to extract as much information as possible, so I can take its essence and bring it to the big picture of the project.
I usually start my brainstorm by drawing words that come to mind when thinking about that sentence or theme, without thinking too much about it at first. Then, I test some compositions by doing very rough thumbnails to decide which words need more attention than others.
Finally, I test some letter styles, and the ornaments are usually the last thing I worry about.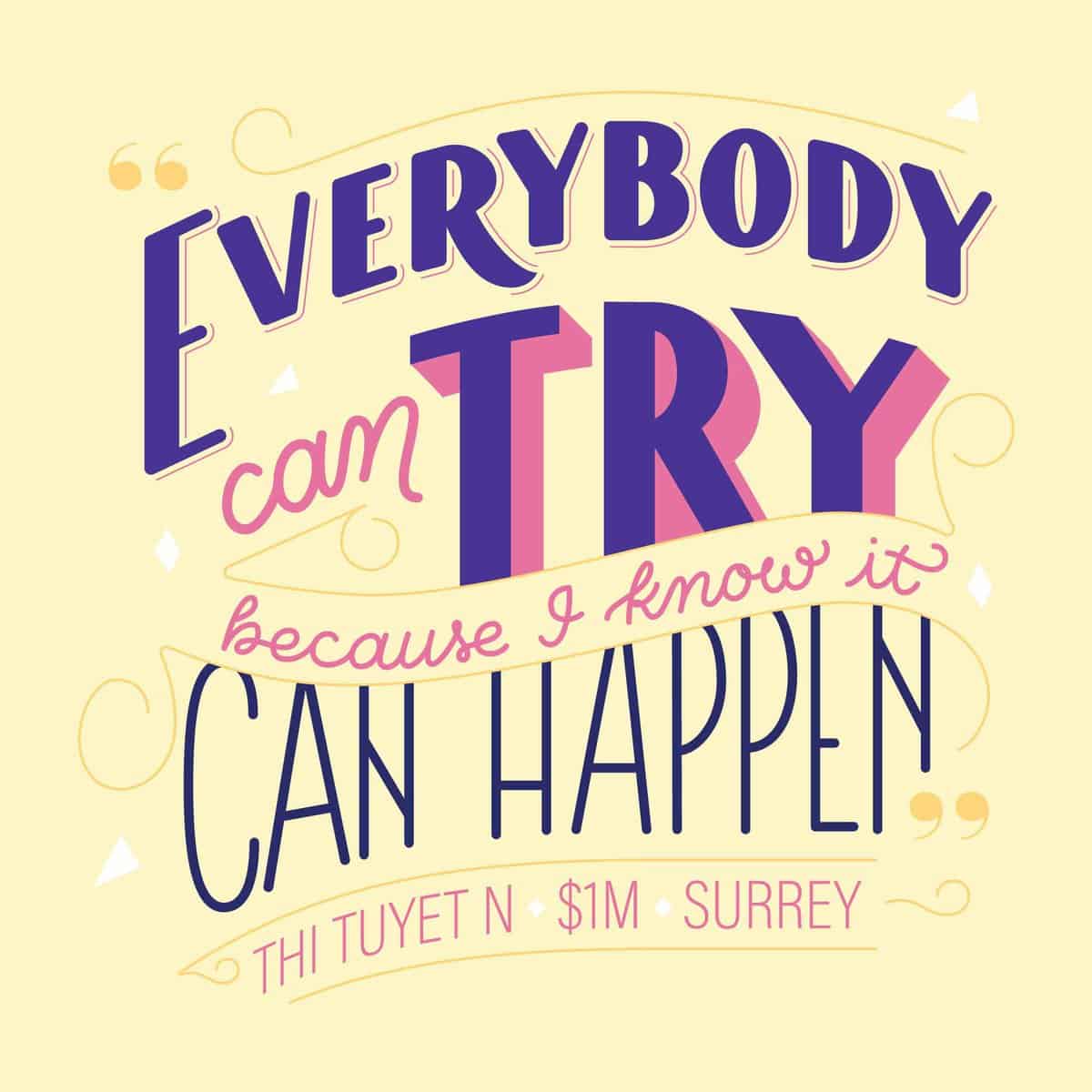 Although my lettering work is mainly digital, I always start a new illustration on my sketchbook. Only when everything is approved by the client I go digital. I like to be as minimalist as possible when talking about tools, so usually I just use my sketchbook with a regular pencil, a simple Wacom tablet, my computer and a good smartphone so I can take pictures and digitalise everything. I also have some brush pens, calligraphy nibs and Parallel pens, but they're mostly used to understand for calligraphy practice.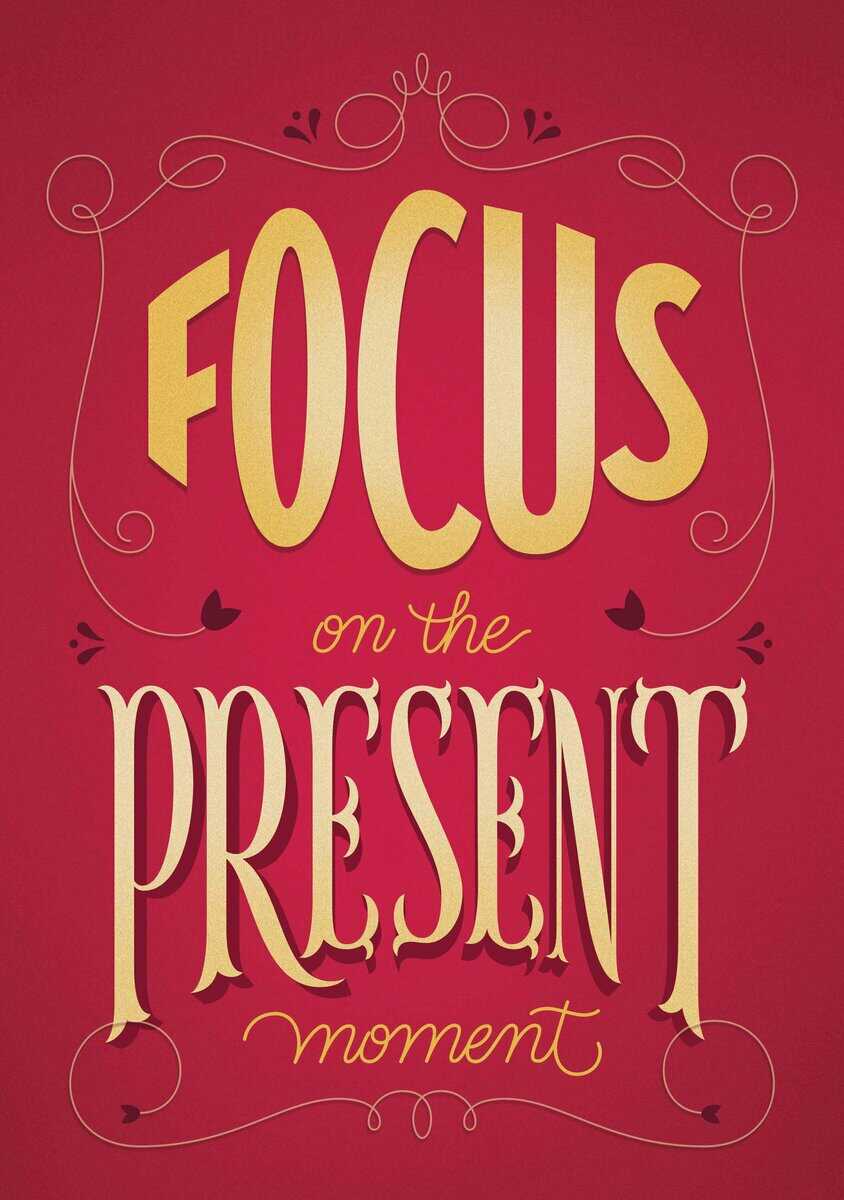 I lived as a digital nomad for a year and a half, so I tried to make my life as minimalistic as possible. When traveling, I used to work from an Airbnb with my tablet or a cafeteria, but now I have a small space at home for that. I always start my routine with at least 10 minutes of meditation before I do anything else, and as I'm a huge tea lover, I have a cup while reading a
book or just practicing a bit of calligraphy.
My mornings are usually for creative stuff and learning – sketching for myself or for clients because that is when my energy levels are at its highest. Even though I enjoy working alone, I love going to cafes in the afternoon to do some vector work – it's a therapeutic thing for me, as
I can focus a lot and it's very nice to just observe the lives and habits of random people at these places.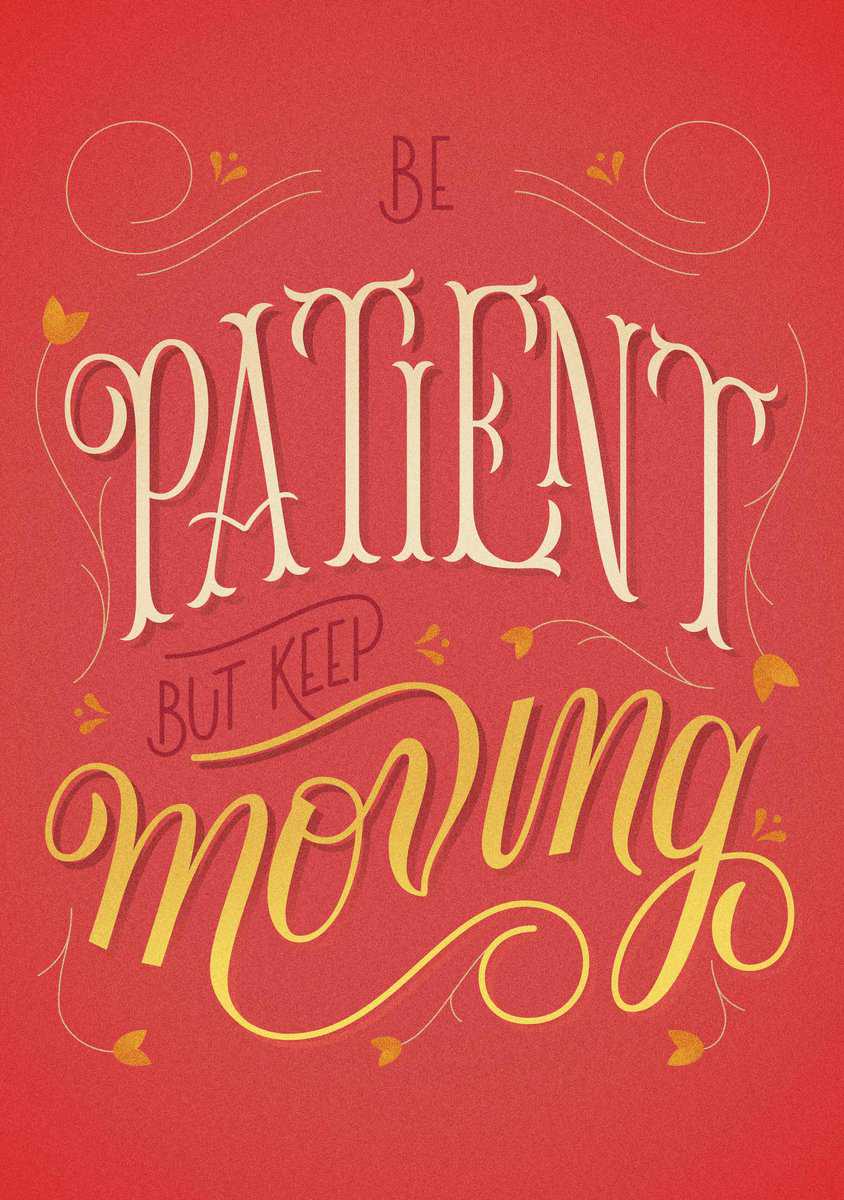 My advice for people is to learn calligraphy, study about financial education and to have at least one friend with the same interests as you. The quality of my work had a huge boost when I started to take calligraphy classes with my mentor Lygia Pires (http://lygiapires.com) – calligraphy is the base for lettering, and in the same way you can't draw a good cartoon-style
character without studying human anatomy, you can't make good lettering work without calligraphy.
The financial part is crucial for being a freelancer, because you don't have a regular income every month. Study about money management and save money so you can live at least 6 months without making any. Lastly, I think it's important to have friends on the same field because even if you learn everything by yourself, you can learn a lot more together with someone else. Having a friend to share knowledge with makes everything brighter!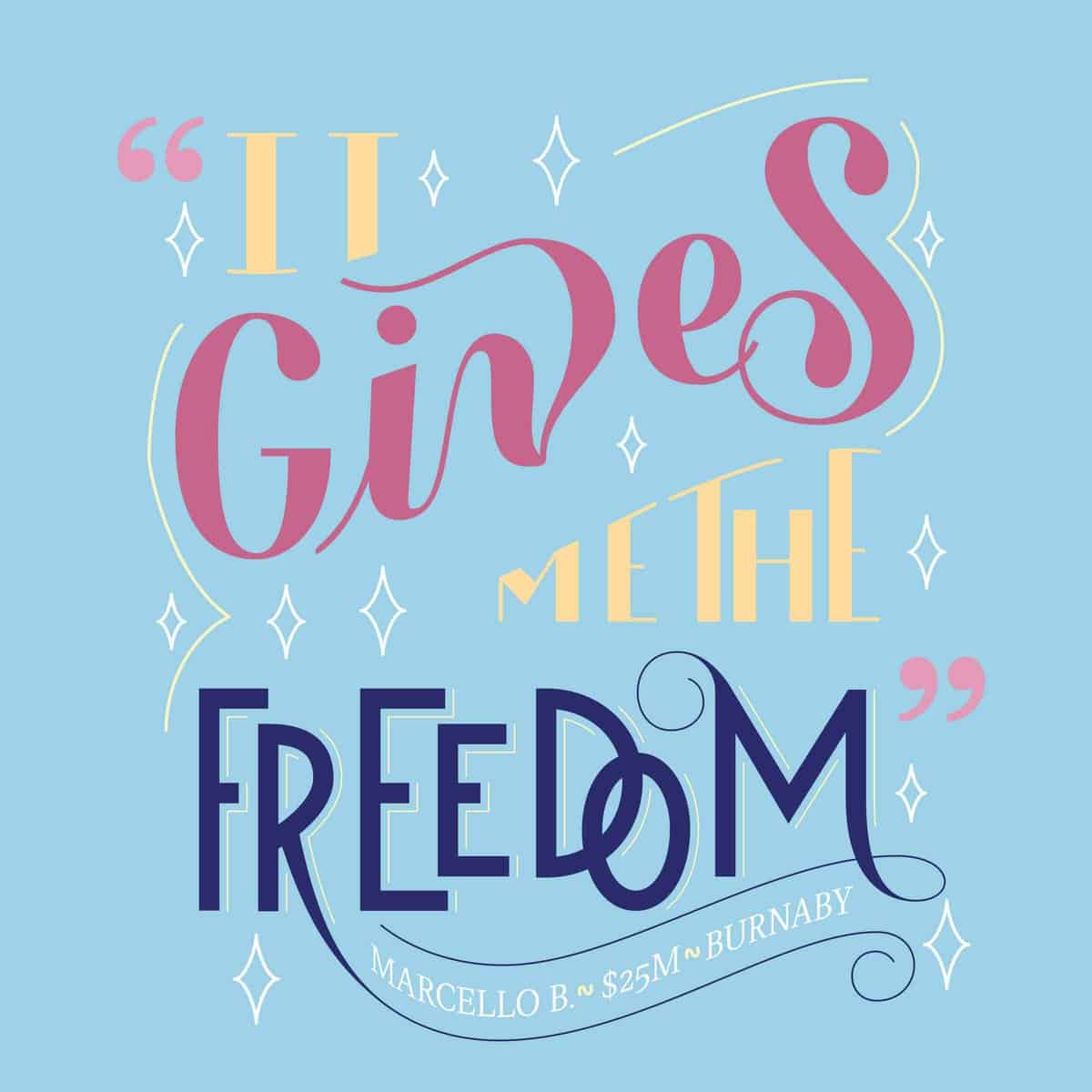 In the long term I'd like to work full-time as a lettering artist and freelancer, and I have the desire of teaching all I know for people who'd also like to see a better world by drawing beautiful letters with an online course – I'm not a fan of geographic barriers!
I believe all I learn in life isn't worth it if I can't pass it on to others. And if the skill I can share is how to draw letters to build a more beautiful and colourful world, even better!
Learn more about Isabella on her website.