Nicholas "Nico" Goodden is a London based urban / street photographer. We caught up with Nico to discuss his career, his approach to his creative work, and also to learn about his London Wonderland project which was a collaboration with his sister, illustrator Cecile Vidican.
Compare prices for graphic design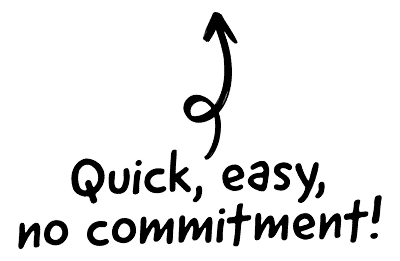 I really focus on enjoying what I do so my thinking is only to accept work I really am enthusiastic about, with clients who respect my creative vision, that's what they hire me for, not just to press the shutter.
I've worked with clients who literally were standing behind me explaining to me how to take photos. Never again! Big brands such as Adidas or Amazon are usually the ones who employ me but I also love to work for exciting start-ups.

The CRM platform to grow your business
Great for entrepreneurs
Powerful data analytics
Manage sales and data

Seamlessly connect data, teams, and customers
Cutting-edge marketing
Ideal for teams or solo use
Measure sales conversions

Powerful web builder and advanced business tools
Great for startups
Powerful web page builder
E-commerce available

Supercharged content planning
Great for marketing
Better than lists or sheets
Manage social media

Create a new website in 10 minutes. Easy.
Launch your website fast
Powerful data intuitive
No coding skills needed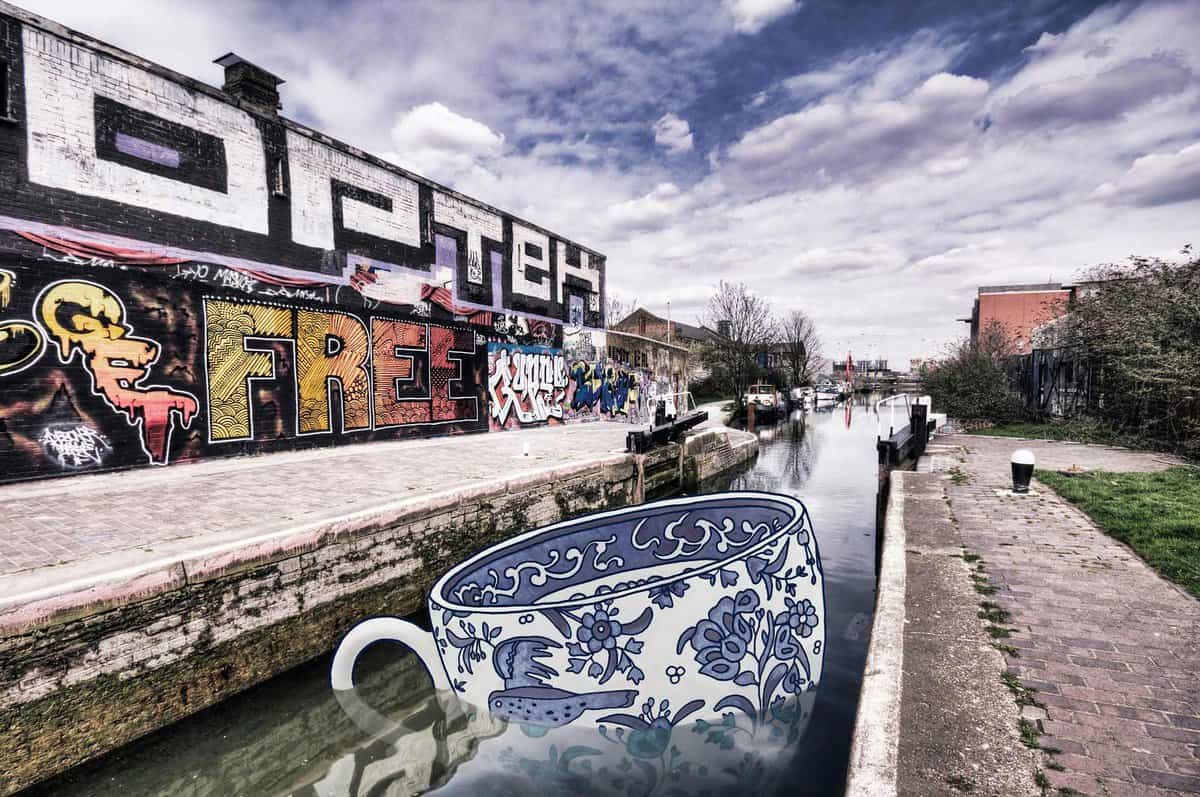 I studied form the age of 14 to become a chef in a French catering school. So my background is very different yet it was already creative. I then changed direction to work in the hospitality side, as in… hotels. In 2008 I picked up a camera, set up my website in 2010 and in 2014 launched my limited company.
Creating stuff is what motivates me. I love to cook, spin vinyl, draw… and of course take photos. I can't imagine my life without creating.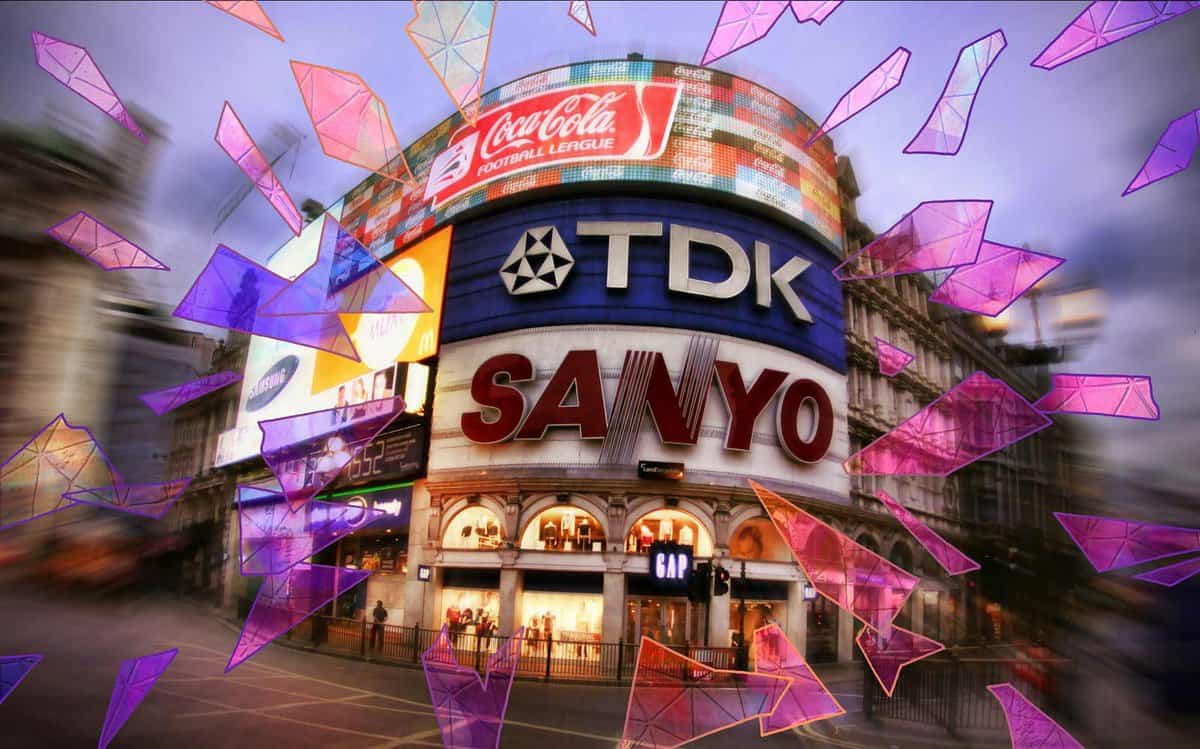 I do insist on a detailed brief from my clients, whether they are creative agencies or brands directly. If it feels it's a bit vague I'll get back to them and discuss until we are on the same page. That's also why I avoid last minute work. So many times people contact me asking to shoot the following day. That usually is a perfect recipe for disaster. Preparation and understanding your client is key, and that takes time. Once this is done, the actual shooting is pretty straight forward.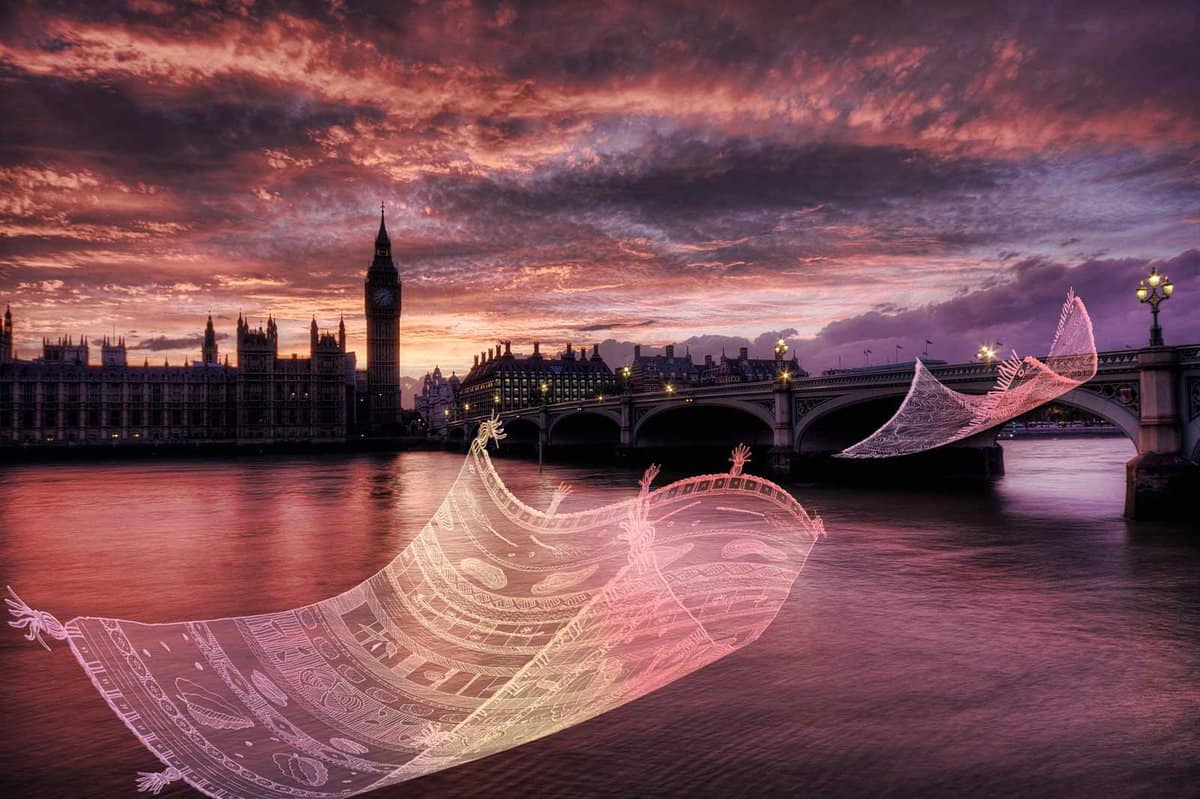 I shoot with Olympus cameras, I am one of their ambassadors and all my work is processed using Photoshop. I use a Mac. I shoot stills often but also short videos also called micro video content such as cinemagraphs or timelapse loops of under six to 15 seconds often used by my clients in their social media marketing, such as the work I did for Sony Entertainment and Adidas.
I rarely shoot in a studio since I'm not so clued up on studio lighting. I work alone, sometimes my wife helps as my assistant. I'm very DIY and work with minimum gear, it forces me to think of solutions rather than rely entirely on tons of equipment. That's from my street photography background requiring that I travel light as I spend days shooting around London.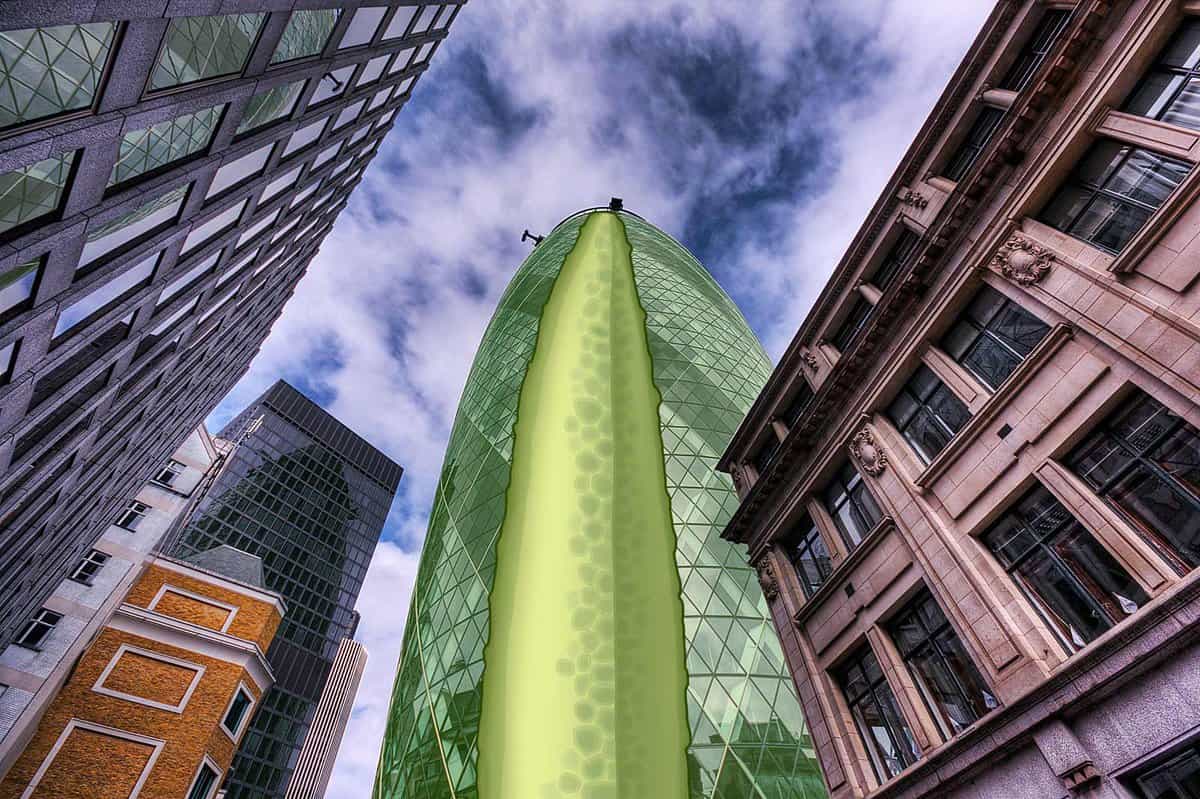 My ambition is to ideally to double every year the turn-over of my business but money is not what should drive me. What should drive me is to increase the visibility of my work, constantly work with bigger or better clients and just be happy.
I'm the fouding editor of Street Photography London, a website featuring regular interviews with international street photographers. Through it I try to help others gain exposure and spread the word about this genre. Check it out!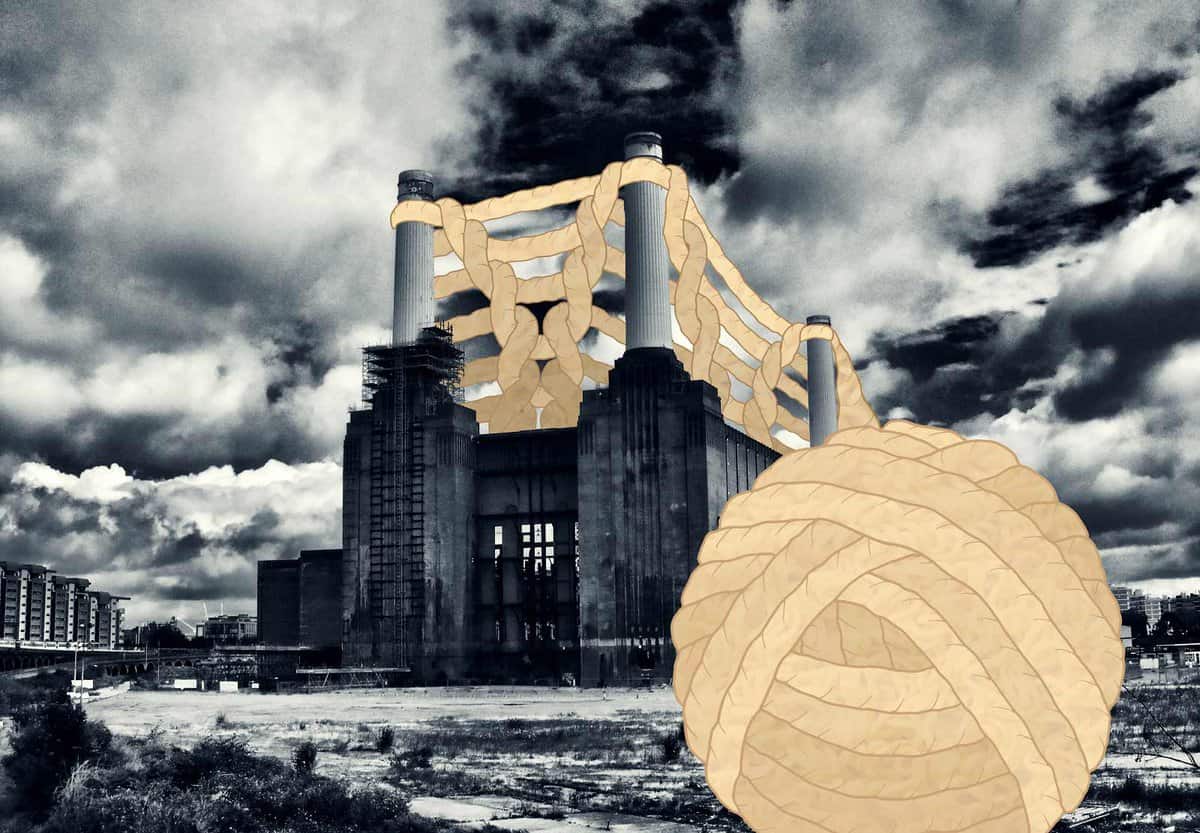 These pieces are from London Wonderland, a body of work I released early February after months' work with my sister, Cecile Vidican, who's an illustrator in the US… it's a trans-Atlantic project I guess. This is a series of surrealist London urban landscapes based on my urban landscapes with added trippy illustrations by my sister.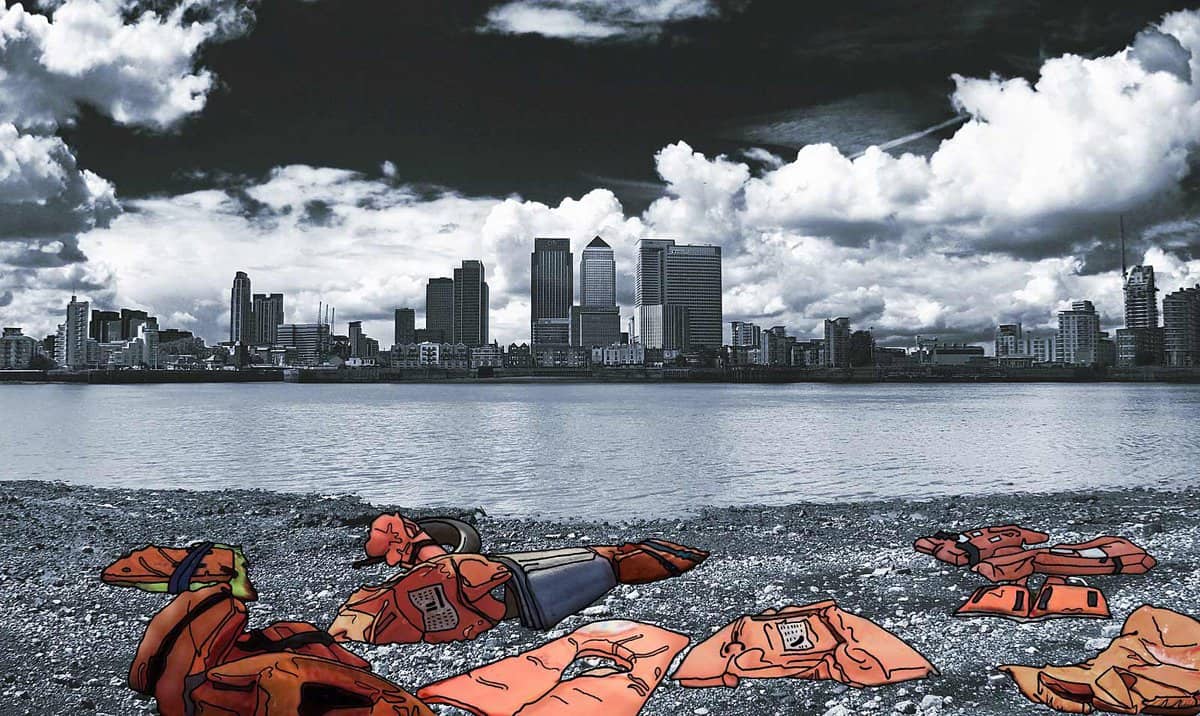 I often get asked by people to collaborate. Many tweets go something like "Hey, let's do a collab!"… then you email these people and nothing comes out of it. People are quick to say things like that but not that good at actually coming up with great ideas or even following up. Too much talk… not enough action. But with my sister I knew I could just let her draw all over my urban landscapes and she'd just get it. I can safely say that she nailed that one.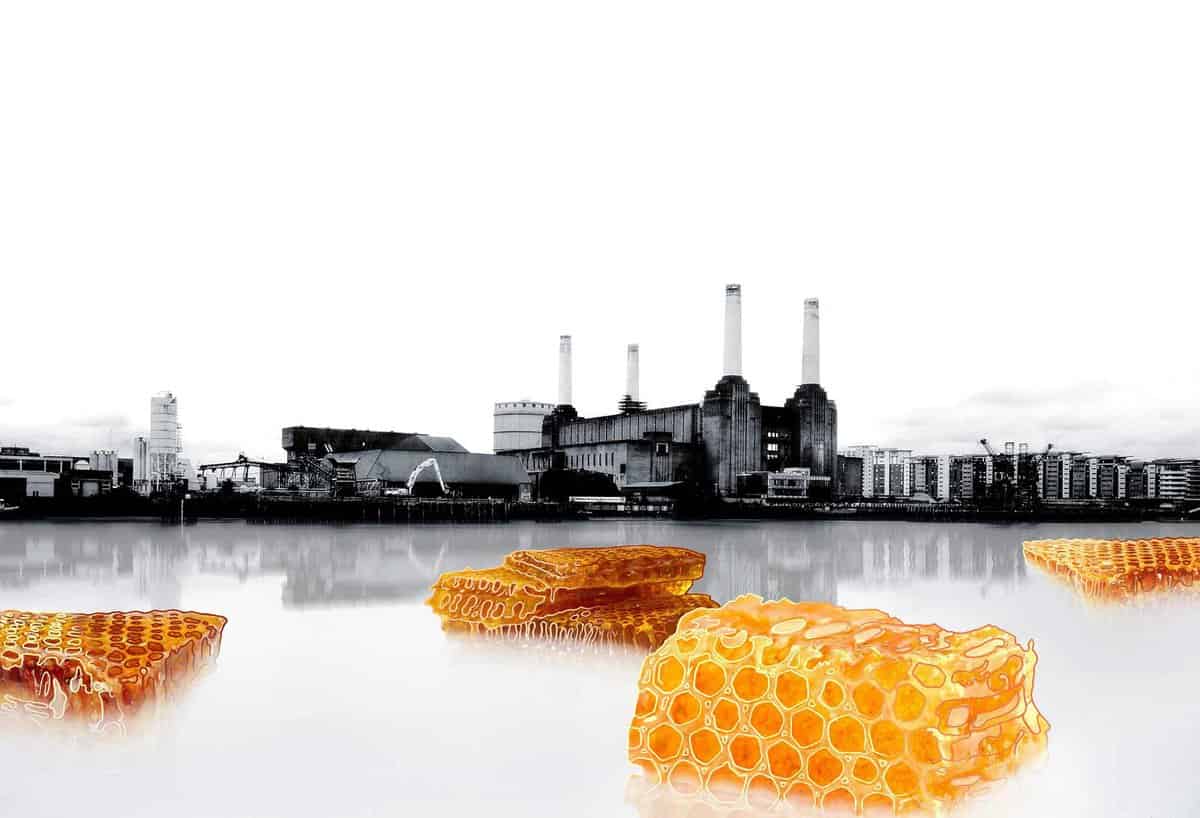 We've all shot famous views of London, so how do you take them to another level? Well… slice the Gherkin open to reveal its pickled heart of course! And the rest came naturally from my sister's beautiful imagination.
I would say my sister did a lot of the work. I mean… I take photos, it's easy. She draws and that is real talent. I think trust really helps in any collaboration. I just let her get on with it and she delivered without any long winded discussions.
I shot the landscapes as any other landscape, tripod, camera and then finish it all off in Photoshop. The photos were then sent to my sis' and she created the illustrations using layers in Photoshop.
Learn more about Nicholas on his website.