Saskia Everard graduated from the Arts University Bournemouth and gained commercial design experience in the UK before relocating to Kenya.
Compare prices for graphic design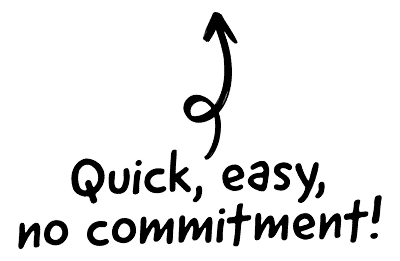 As a graphic design and illustration freelancer currently based in Kenya, clients vary hugely – which is one of the things I love about this line of work. From painting murals to designing brand identities, I enjoy getting stuck into all sorts of creative projects.
Different from Western cultures, over here there are a lot less well trained designers – this is a huge benefit for those creatives without a huge amount of experience: competition is lower, responsibility if higher and the whole industry feels a lot more accessible compared to "the design capitals" (where you could quite easily find yourself designing annual reports and fetching coffee for the first few years in industry, despite your training and skill).

The CRM platform to grow your business
Great for entrepreneurs
Powerful data analytics
Manage sales and data

Seamlessly connect data, teams, and customers
Cutting-edge marketing
Ideal for teams or solo use
Measure sales conversions

Powerful web builder and advanced business tools
Great for startups
Powerful web page builder
E-commerce available

Supercharged content planning
Great for marketing
Better than lists or sheets
Manage social media

Create a new website in 10 minutes. Easy.
Launch your website fast
Powerful data intuitive
No coding skills needed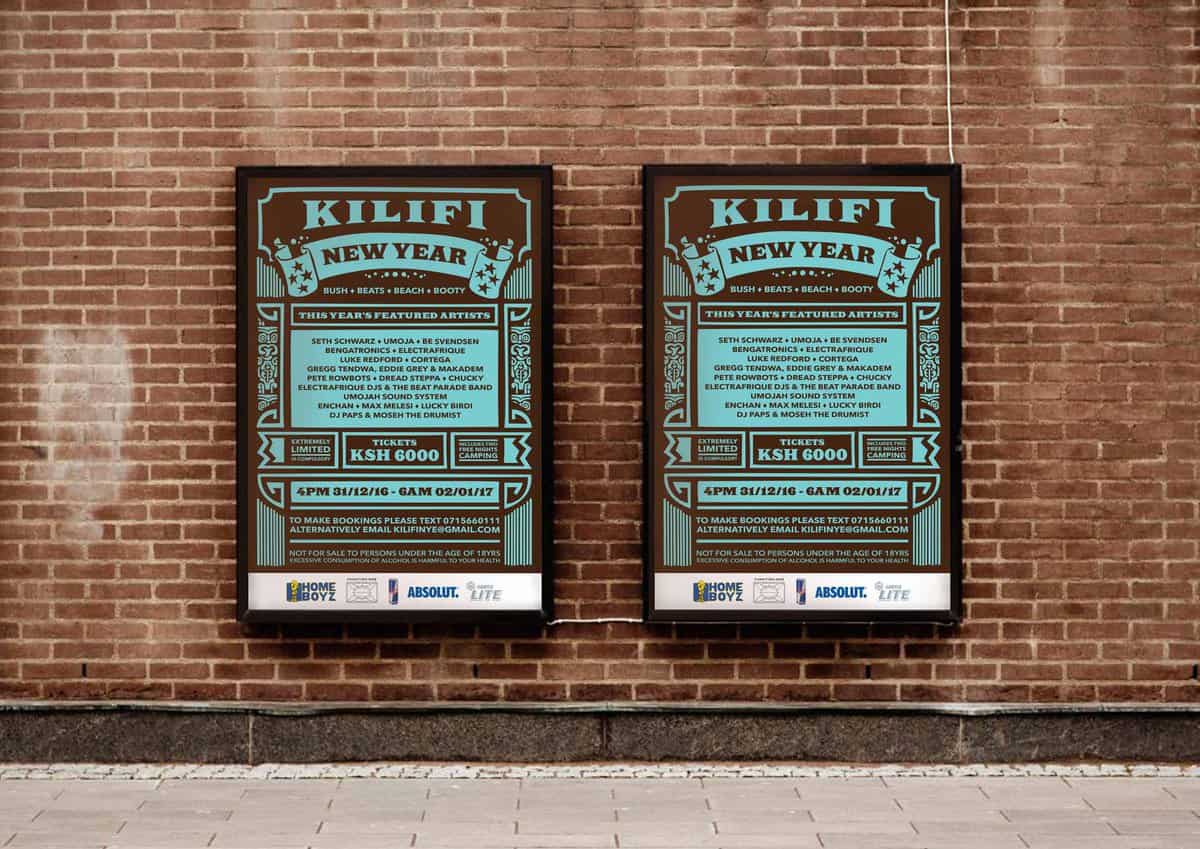 Originally from the UK, I have always taken opportunities to work in places without London's grey skies. After university (studying graphic design), I worked as an in-house designer in London for a while with some freelancing on the side. I loved my job, the people were great and I learnt a lot. However having worked abroad several times before, I knew what I was missing and became very restless to leave the homeland.
Having spent some time in Africa before, and found odd bits of freelance work on the road, I decided to hop on a plane and jump into life as a freelancer – choose where I work, when and who for (sounds great, right?). So here I am now, enjoying the beauty of East African culture, working as a freelancer – not always easy, but I enjoy the hustle!
A major lesson I am still learning is to hustle, hustle, hustle. Commonly those who recently graduated (in the last 1-3 years) feel more comfortable to work in an agency/in-house, however I tried this for a while and decided I wanted the challenge of going solo, choosing the projects I undertook, and having the freedom of being my own boss. It's great, but don't be under the illusion of it being easy.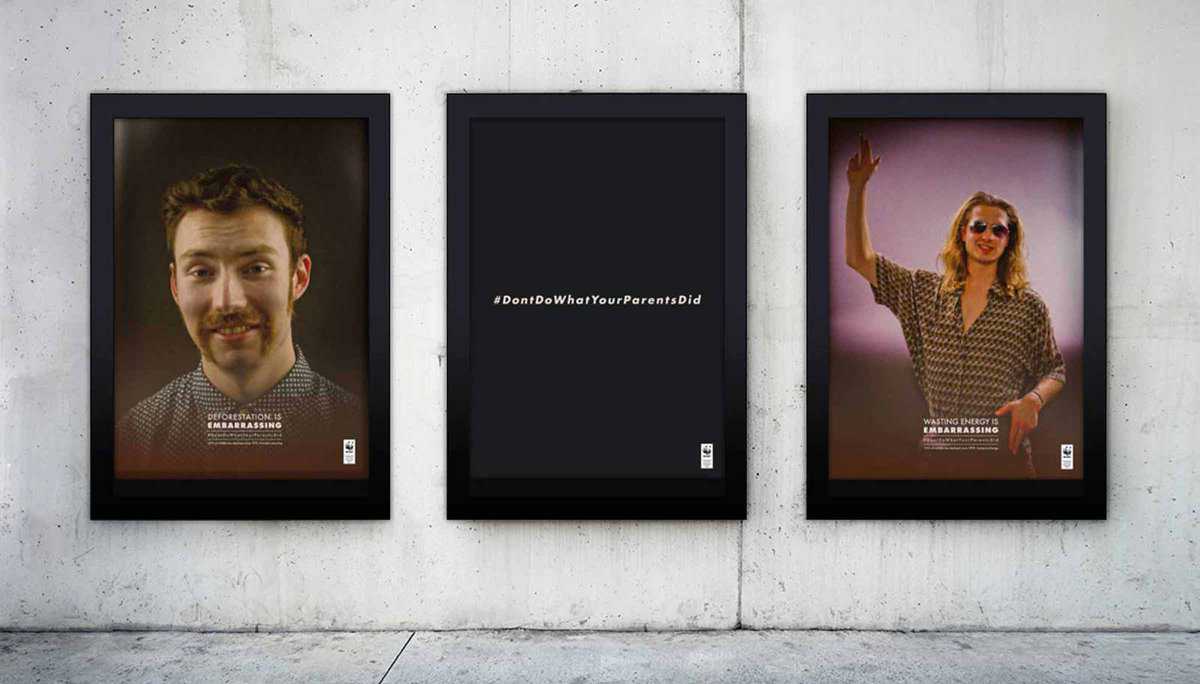 Work definitely does not (at least enough) fall on your lap, you have to hustle – network with everyone, sell yourself (more than you think you should) and don't underestimate your capabilities (very easily done). Creatives as a group often find it difficult to sell themselves, the sooner we get rid of this attitude the better valued we will be as an industry. Leading on from the "hustle", it is equally (if not more) important to work as hard as you can to deliver – always try and make your next project your best, although understand that may not always be possible.
Another thing I have come to value since going freelance is making your own work. I have gained so much from "playing" outside of my work assignments – both on and off screen it is great to experiment and challenge yourself to keep learning (as there is a lot to learn!).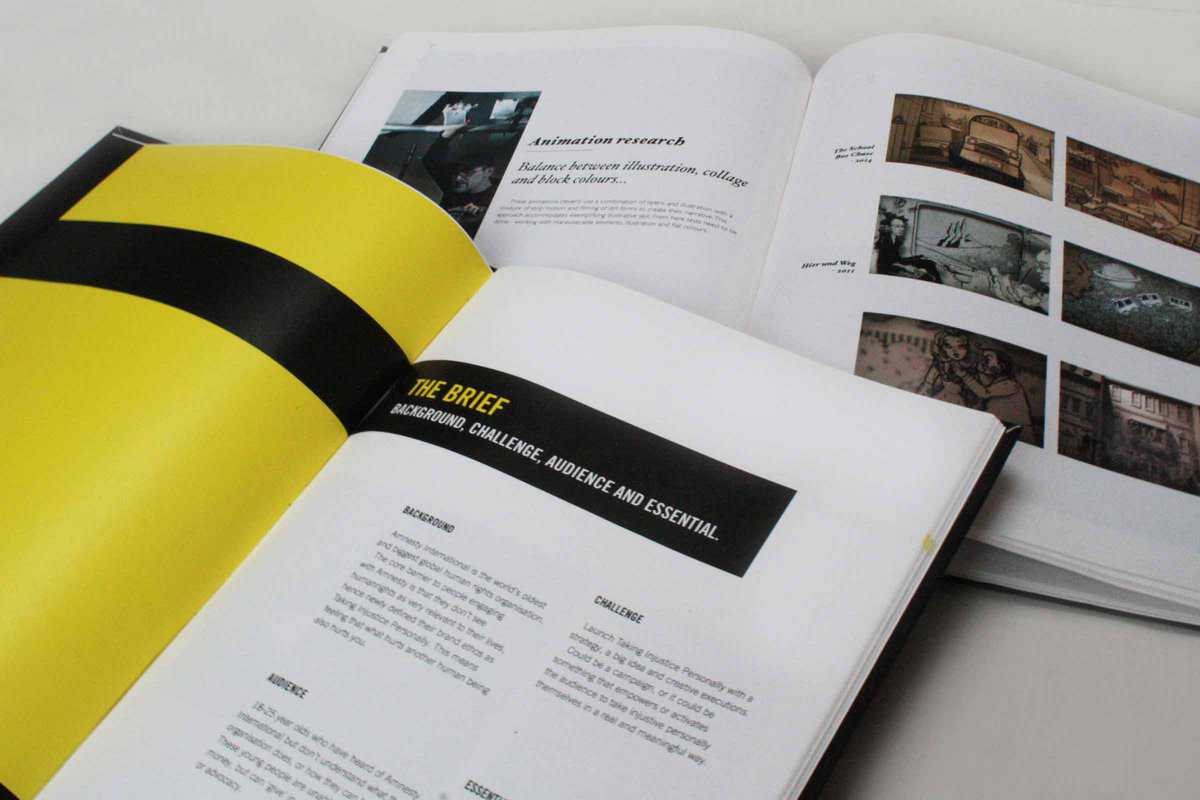 As my clients vary so hugely, this translates to a creative process that is never the same. I shall try to describe my process in a very general way. Upon receiving a brief, I always look at others work and similar projects for inspiration. From the research I do, I sketch out many ideas (without thinking too much), and then decide on maybe two or three ideas I like the most. Throughout the development of these ideas, the strongest one normally makes itself apparent.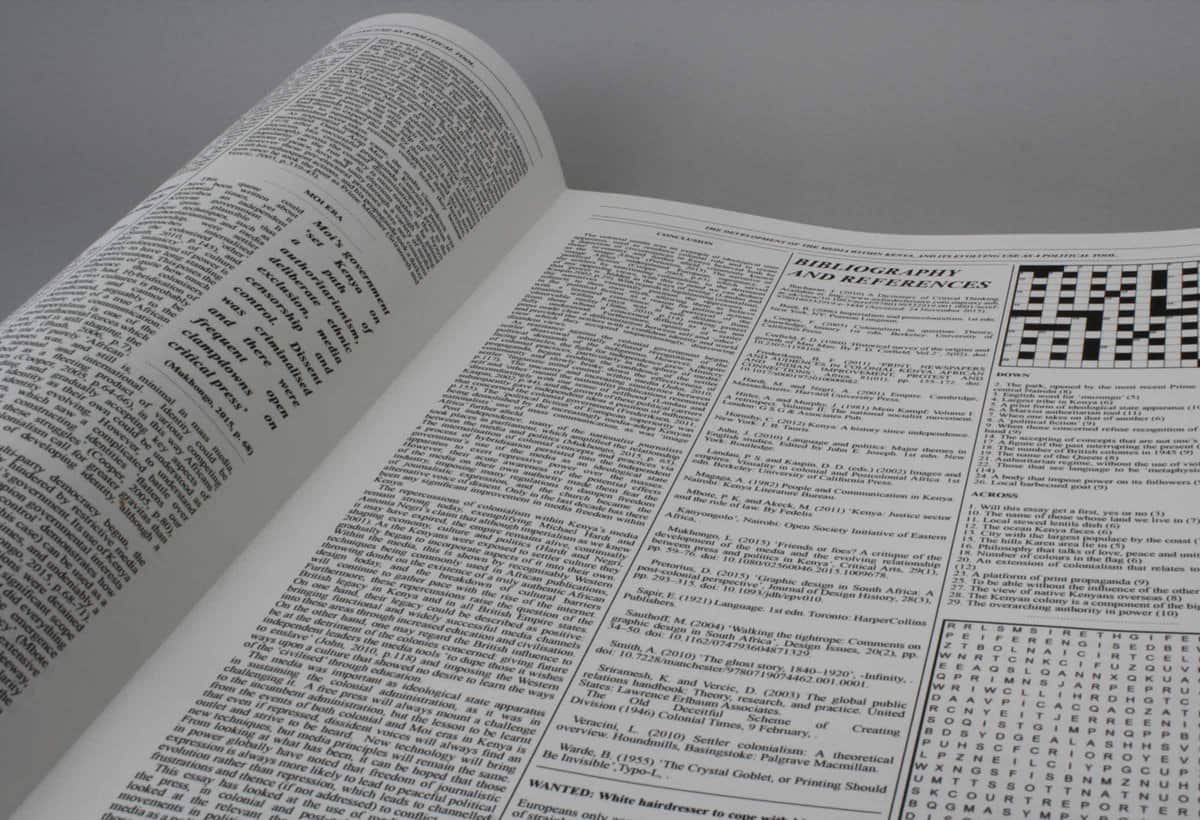 Being based in a city that I'm not too familiar with, I needed to find a space where I could get my head down (away from the chaos of Nairobi streets). My solution to this was co-working spaces. This is really perfect for me as although I work alone, I love having other people around me. If I were at my house working alone there is no chance I'd get as much done, but that's just me.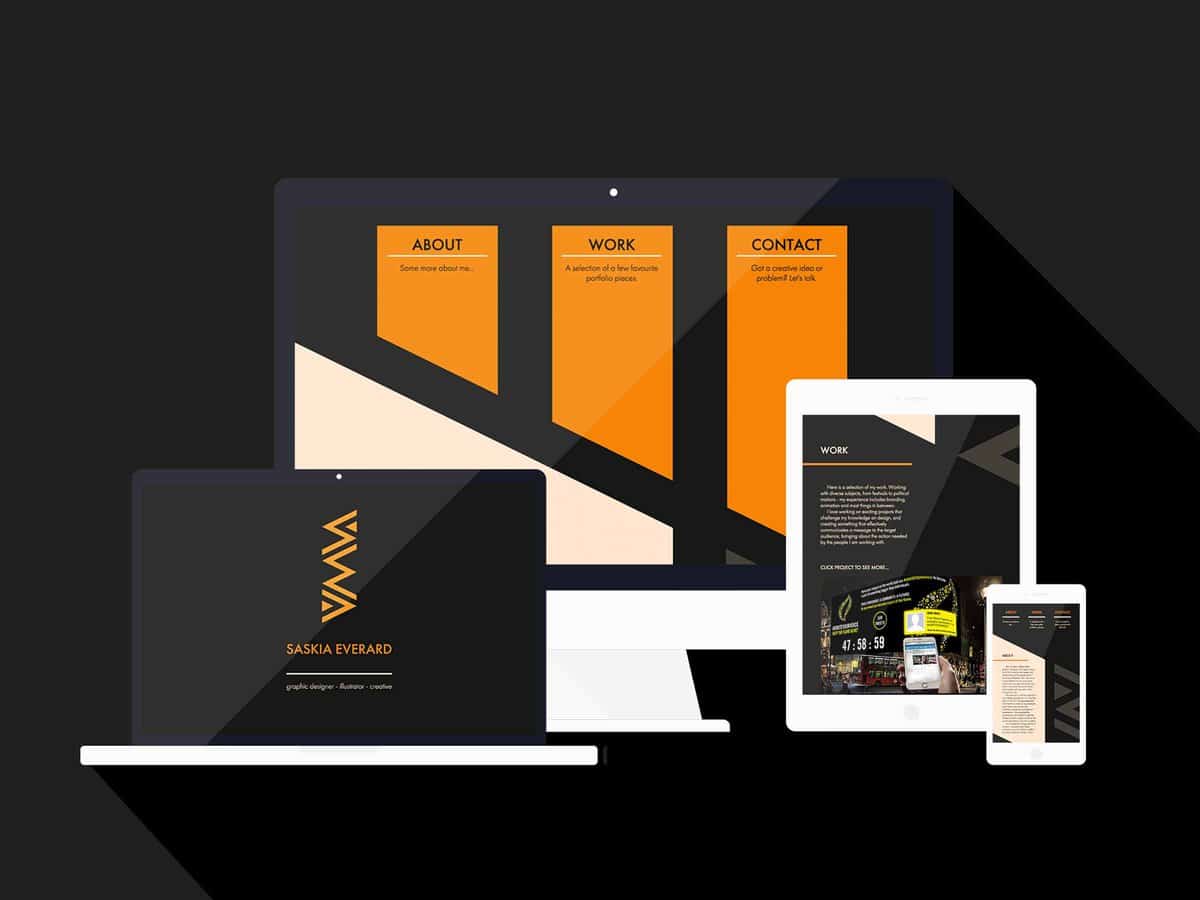 Outside of the office, in order to keep creative juices flowing, it is incredibly important to experience new things. These experiences could be anything from meeting someone on the bus to going for a hike – whether small or big, little by little these experiences will change your perspectives and in turn really open your eyes creatively.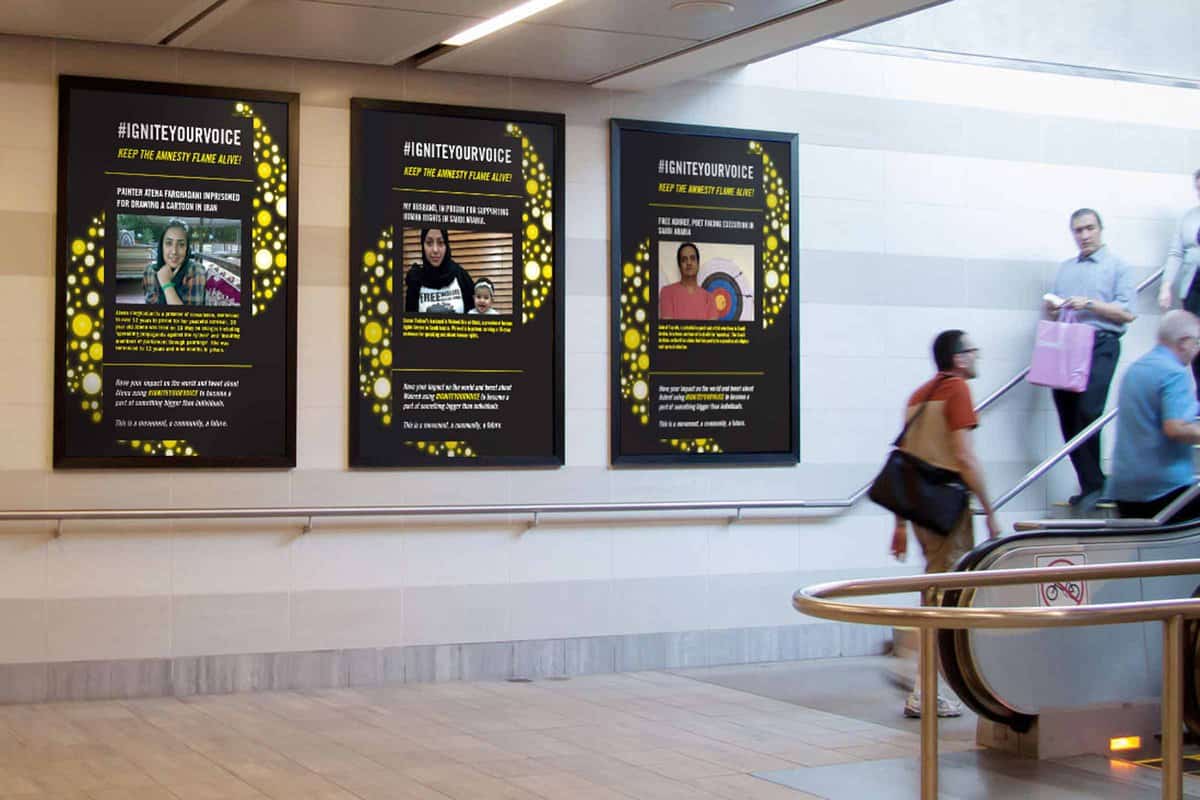 I realise that my move to Africa to be a freelancer is perhaps not the "norm". If people like the idea of taking their creative skills somewhere amazing, the best piece of advice I can give you is do it, do it now. I do not have a huge savings account, amazing contacts or many years of experience – yet here I am! If you decide to take the leap, and really do commit to making it work, you will be surprised at what you can do. Hustle your booty off!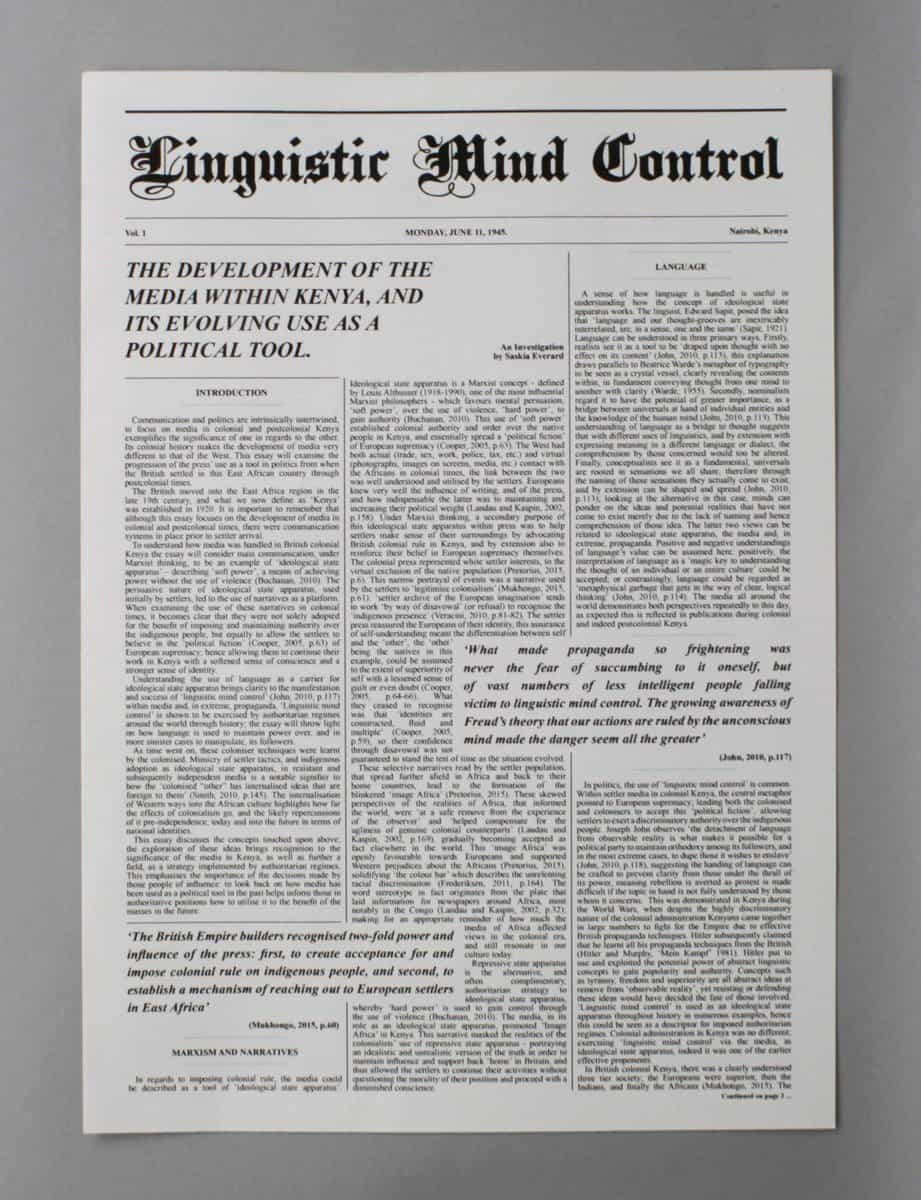 Slowly but surely I would love to become wholly location independent. In order to make this happen my clients have to fully trust me, and there needs to be a reasonably steady client base. I am not expecting this to happen immediately, but this is the dream. And then finally, who knows, maybe I will start up the very first entirely location independent creative agency – only time will tell.
Learn more about Saskia on her website.