After his 15-year career path came abruptly to an end with redundancy, Dave Flynn used the opportunity to re-train as a photographer, teaching himself the skills he needed to start a new career in the creative world of photography.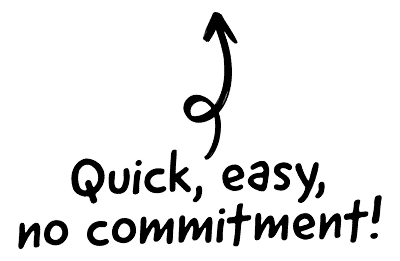 The idea with Mini Worlds is to create funny scenarios from everyday moments and daily routines, cleverly making use of props and concepts, such as the man stepping over hot chillies in place of rocks, women ripping apart each other's wedding dresses which are made from toilet roll, and a lady painting the outside of her (dolls)house. My Mini World images have proven to be quite popular on social media an have been featured in several online galleries and physical magazines.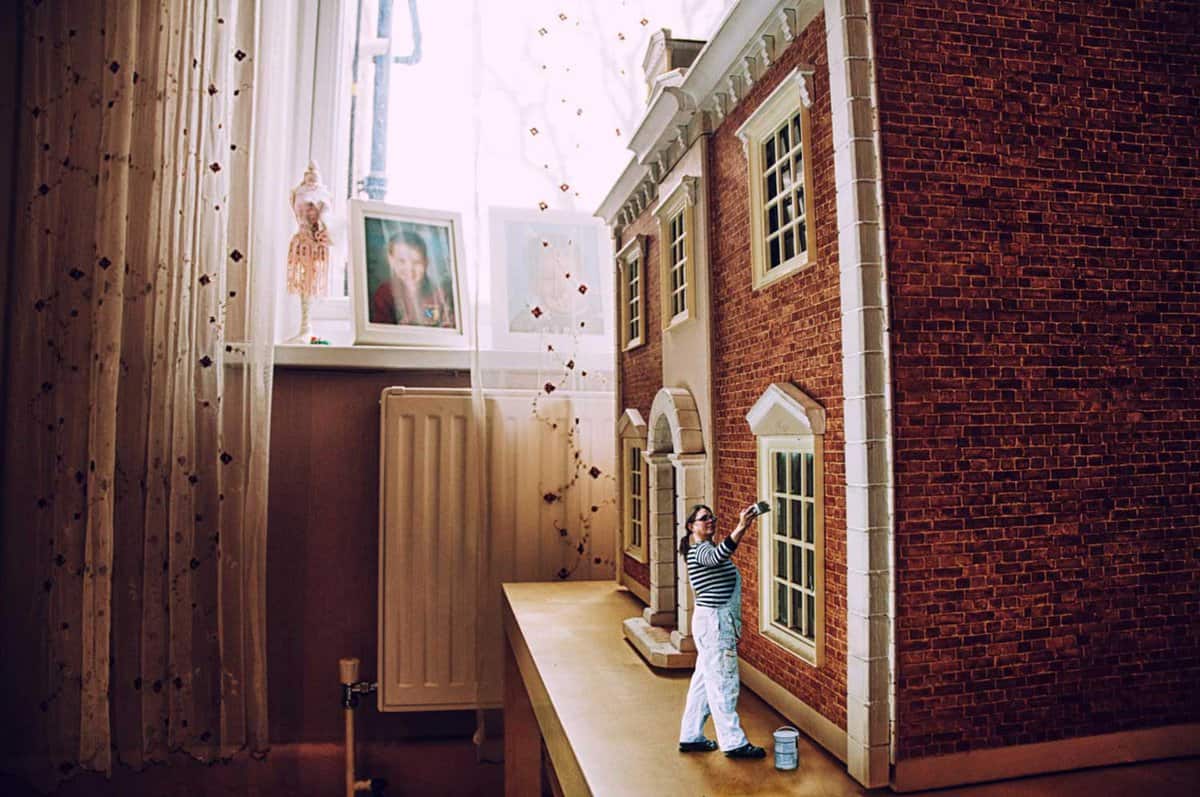 The CRM platform to grow your business
Great for entrepreneurs
Powerful data analytics
Manage sales and data

Seamlessly connect data, teams, and customers
Cutting-edge marketing
Ideal for teams or solo use
Measure sales conversions

Powerful web builder and advanced business tools
Great for startups
Powerful web page builder
E-commerce available

Supercharged content planning
Great for marketing
Better than lists or sheets
Manage social media

Create a new website in 10 minutes. Easy.
Launch your website fast
Powerful data intuitive
No coding skills needed
I was made redundant after a 15 year retail career, and I used some of my redundancy to pay to purchase my first DSLR in 2010. Having no clue how to use it, I turned to the internet and taught myself all I know. I fell in love with photography and I'm still passionate about it now and haven't looked back. I began taking photos of friends and family and was shooting everything from wildlife to macro shots of insects etc. I upgraded my kit in 2012 and now mainly shoot events and portraits although I still enjoy taking photos of wildlife and have a keen interest in Macro images too.
My inspiration comes from seeing objects and people going about their business, children, TV, movies. Inspiration is everywhere. I try to look at things from a different perspective, take notice of situations and items most people take for granted. A simple shopping trip can be inspiring and I can get a sudden rush of ideas when looking at certain things, these range from the everyday things people use or scenes in nature that the general public may otherwise walk past without noticing. The motivation to create images is always there but just like authors, there are times my brain gets blocked and I struggle to think of the next concept.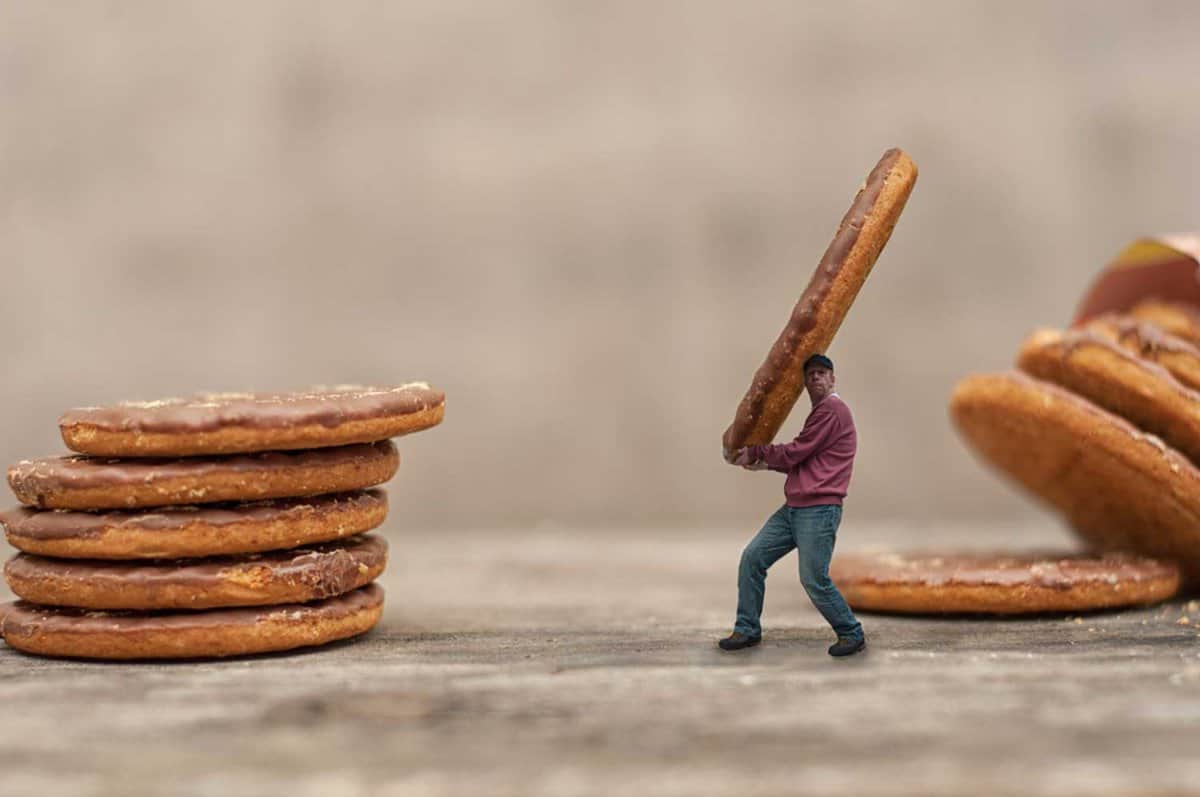 With today's technology, a notepad is never to far from my fingertips. If I'm out and about and get a sudden idea, I make notes on my phone to refer to. Sometimes I sketch ideas but my drawing skills are childlike and difficult for anyone but me to understand. If I have a brief to go by (the lady painting the dolls house for example) I will bounce ideas around with the client or come up with something completely different and go from there. Once I have a vision in my mind, I am confident in creating it and using the light needed to help me achieve this. It is important not to be complacent though, I make mistakes as much as the next person. You better yourself when you do make mistakes so long as you learn from them, it's all part of the process of being a creative.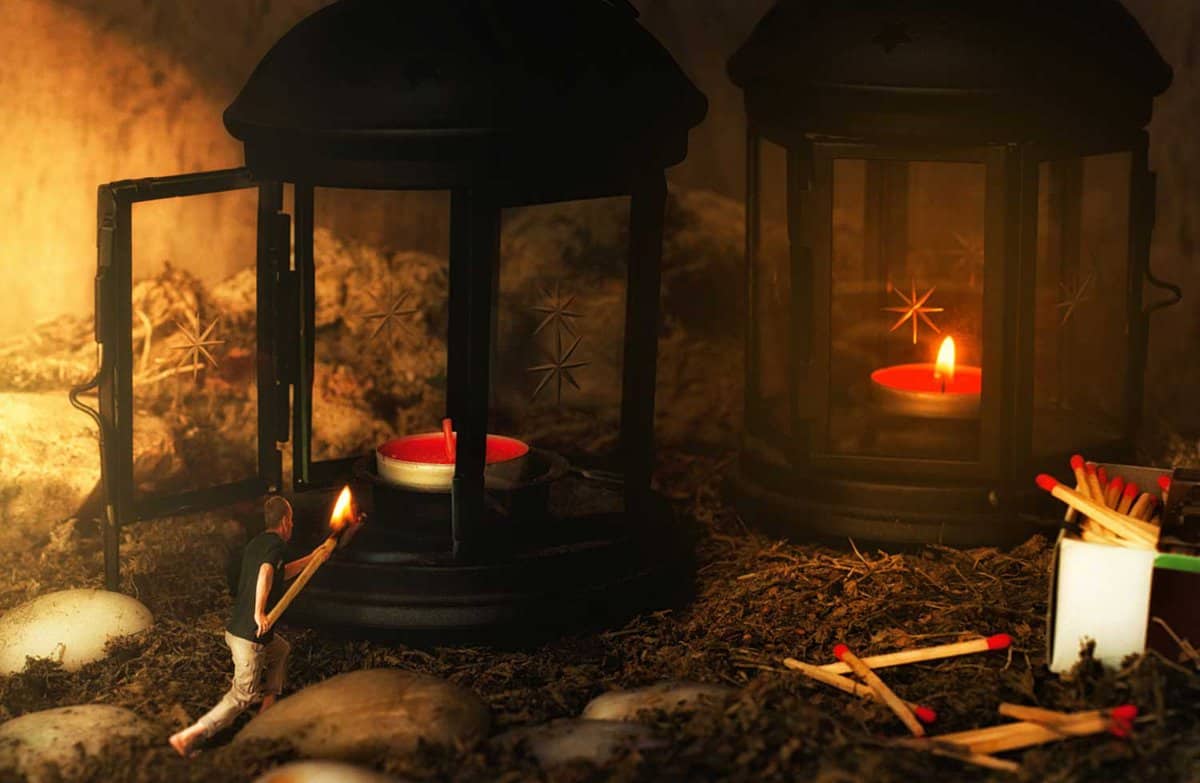 The materials I use to create Mini Worlds are usually general household items or things from the garden. My equipment isn't high end by any means but I'm a photographer, not a camera enthusiast. My current kit comprises of my beloved Nikon D90 and selection of non expensive lenses. I have a Nikon 18-70mm DX lens, Nikon 50mm lens, Nikon 35mm lens and a Tamron 90mm Macro Lens. I use a sturdy Manfrotto tripod and have some third party flashes I use to create the necessary light if I'm not using natural light. Sometimes it's a mixture of both. My main lens for the minis is the 50mm, I find that it's perfect in terms of sharpness and depth of field which is crucial to my work. Because the Mini's are composites (2 or more images merged into one final image) the time consuming part of creating them is the editing in photoshop, as one image can take many hours to complete.
Most people assume that I have a professional studio; although it would be great if I did have one, it's not at the forefront of my thoughts and neither is it a necessity for creating the Mini Worlds. I create the Minis at home and usually set the scenes up on my bedside table or I have a dinner tray which is filled with decorative moss that I use for any scenes with dirt or grass in them. I'm lucky to have a roof terrace too which is the place I use to capture the posed models unless it's raining and I have to shoot the models in my front room which is quite spacious. I usually work alone. Capturing the scenes is the easy bit as it just involves placing the items/props on the surface I'm using, setting the right camera angle and using the light to set the ambience required in the scene. On a day to day basis, I'm either editing, blogging or creating, if I'm not doing any of those, you will find me out with my camera looking for more inspiration.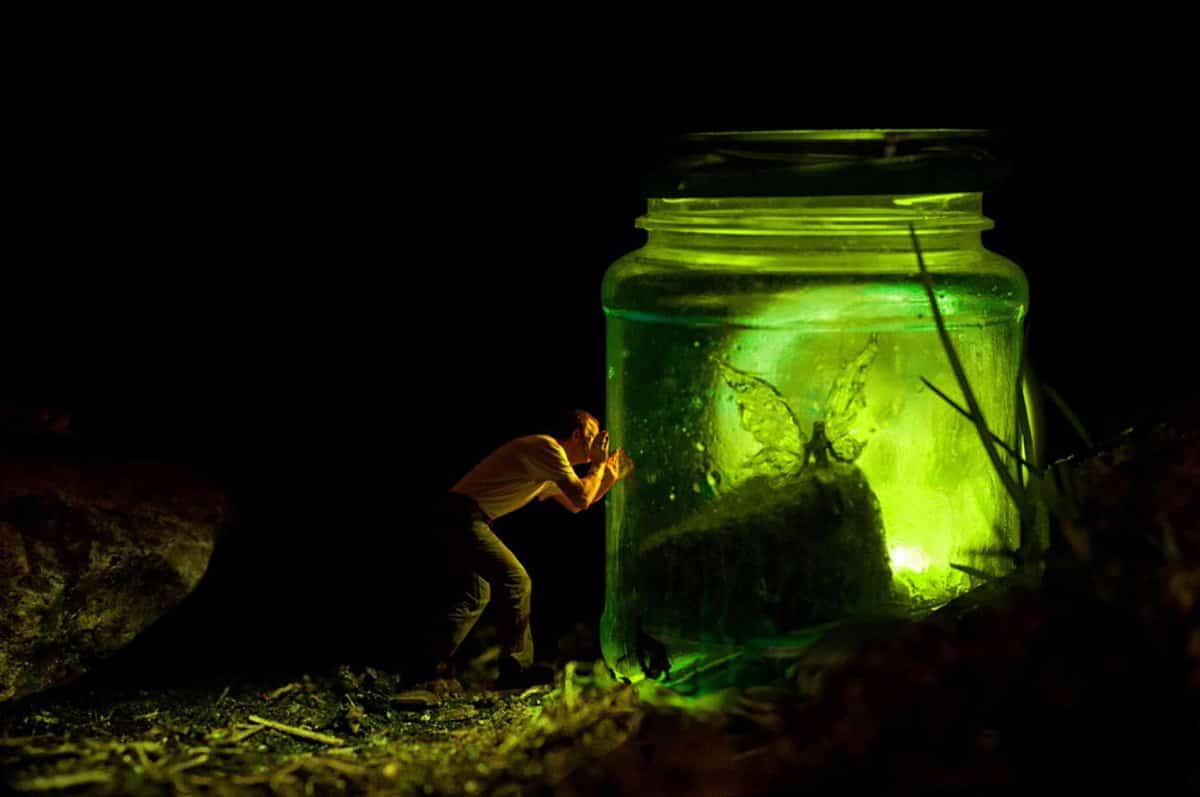 When I'm being creative I'm at my best, I enjoy the challenge of creating the visions in my mind, it's what keeps me going and to see the final image exactly how I had seen it in my head initially; is still incredibly rewarding.I enjoy meeting people and seeing their reactions when they see my work. Someone once said to me that photography is just pushing a button and anyone can do it. I showed that person a small collection of my Mini World images and the look on their face was priceless when they realised there's a lot more to photography than just pushing a button added to that, it's one of the most fun careers you can have.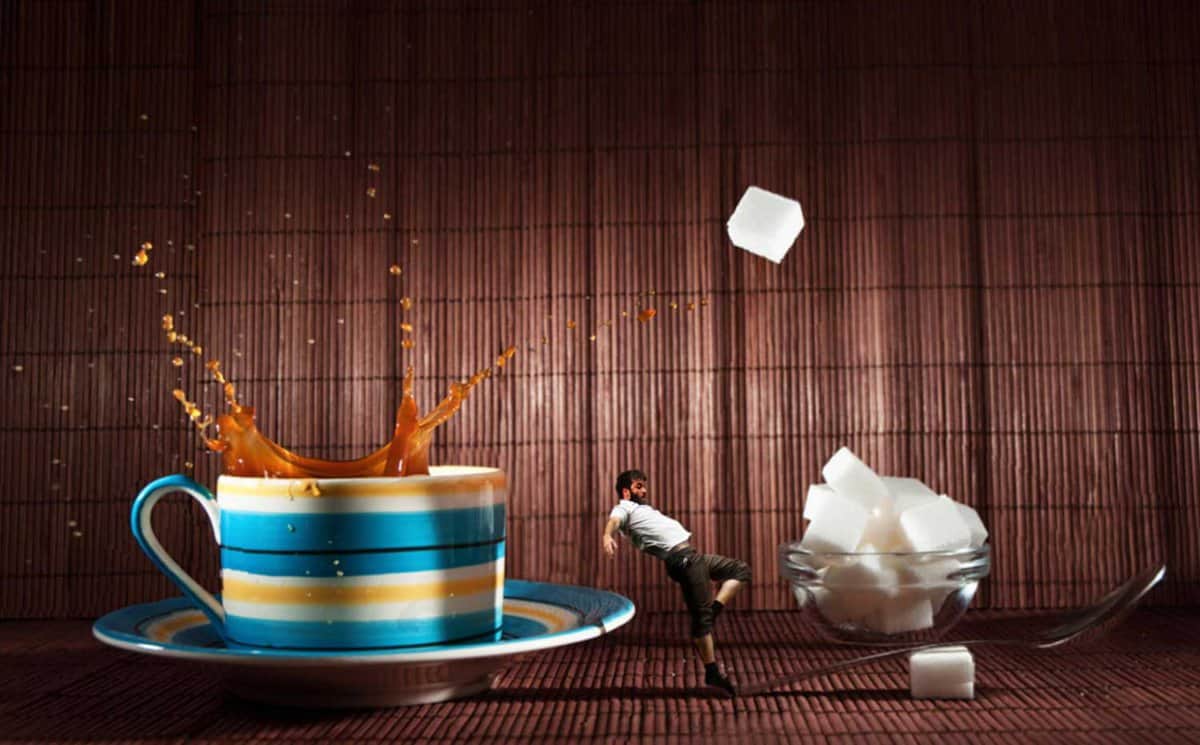 I survive by creating portraits and shooting events, it's what pays the bills. For the future, I would love to see the Minis in their own book or used in an advertising campaign. I'd also like to do some masterclasses, to show potential photographers the possibilities of what can be achieved with dedication, determination and creativity. Business wise, I'd love a consistent income, being a freelancer in any trade is tough and photography probably tougher because anyone with a cameraphone these days is a photographer. As far as my career is concerned, so long as I'm able to pick up a camera and use it, I will keep on making images, where this might take me is anyone's guess but I'm definitely enjoying the ride.
For anyone starting out in photography or considering doing more with their creativity, it is important to shoot what you love. Keep shooting and improving, you never stop learning. Most of all, have fun whilst your doing it.
Learn more about Dave Flynn on his website.