Illustrator Rebecca Hendin describes her journey to becoming a freelance illustrator, and how she began building up her commissions at the same time as studying graphic design.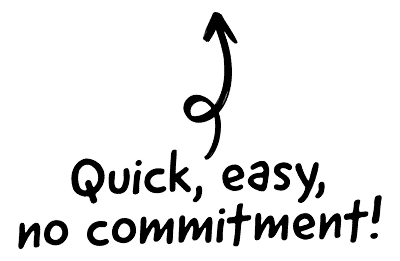 My illustrations have been seen promoting Edinburgh Fringe at the Underbelly, MTV Presents, and many current bands; in publications including the Economist, The Guardian, The Telegraph, Grazia, and The Alarmist, Prowl Magazine, and on New Era Caps. I have created artwork for Foyles Bookshop, Dance Umbrella, VICE, Passing Clouds, TakeOff Studios, AU Magazine, Island Records, WPP, Estee Lauder, STRIKE! Magazine, Nottingham LeftLion, Whitley Arts Festival, Sow's Ear Publishing, Eurostar, Teenage Cancer Trust, and more.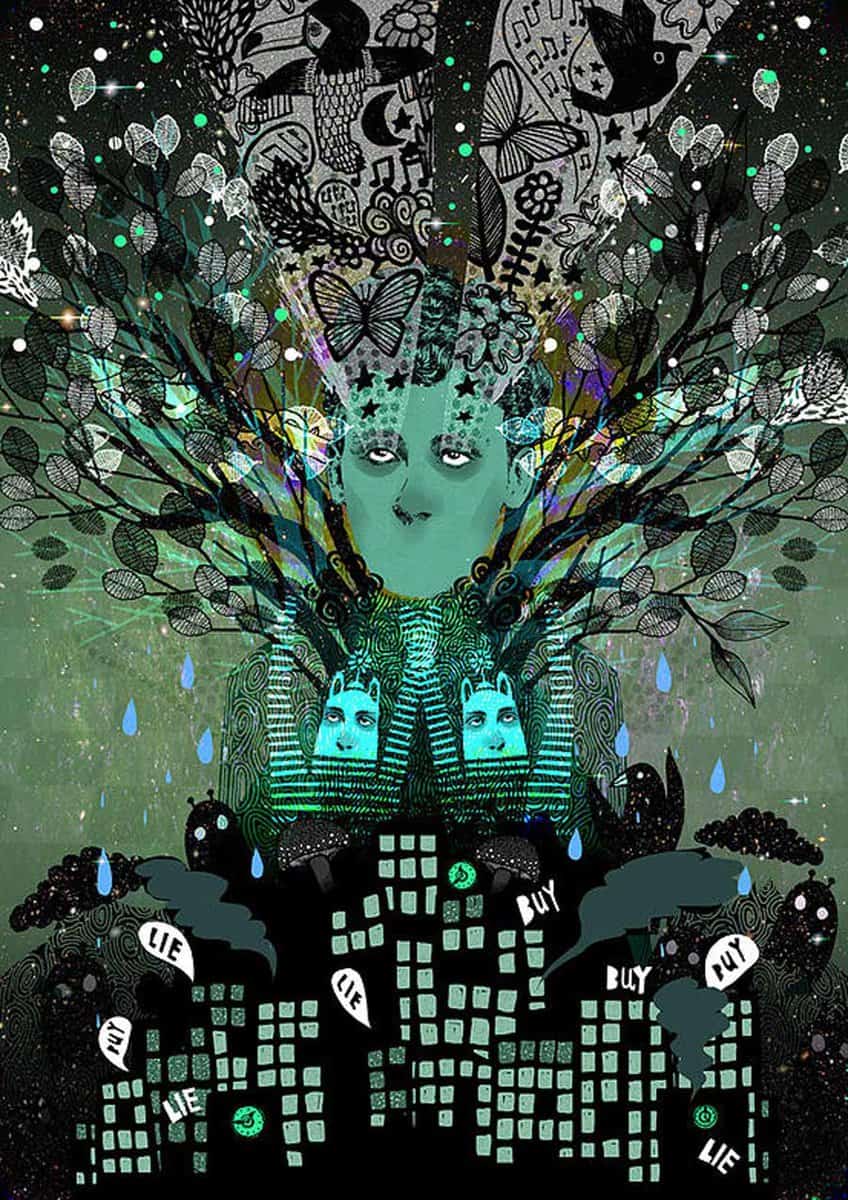 The CRM platform to grow your business
Great for entrepreneurs
Powerful data analytics
Manage sales and data

Seamlessly connect data, teams, and customers
Cutting-edge marketing
Ideal for teams or solo use
Measure sales conversions

Powerful web builder and advanced business tools
Great for startups
Powerful web page builder
E-commerce available

Supercharged content planning
Great for marketing
Better than lists or sheets
Manage social media

Create a new website in 10 minutes. Easy.
Launch your website fast
Powerful data intuitive
No coding skills needed
My illustration received a Bronze medal for advertising from the Society of Illustrators Los Angeles in 2015, and was shortlisted by the Association of Illustrators for the 2013 and 2014 AOI Awards. My work was awarded and featured in the 2013 and 2014 3×3 Magazine Illustration Annuals. I was a Serco Prize for Illustration finalist, for which my animation 'Our Town' was exhibited in the 'London Stories: The Serco Prize for Illustration' exhibition at London Transport Museum in Covent Garden in spring 2014. My music video + animation work received commendation from Adam Buxton's BUG Festival and Sony Music in 2013. My artwork was seen in the public realm from May 2013 – May 2014 over London's Charing Cross Road as a 29 metre x 8.5 metre illustrated building wrap covering the old Central Saint Martins building whilst under reconstruction to become the new Foyles Bookshop.
My self-worth is tied up in my ability to make work, and for other people to see that work, so if those things weren't happening, I would feel quite lost, and frustrated.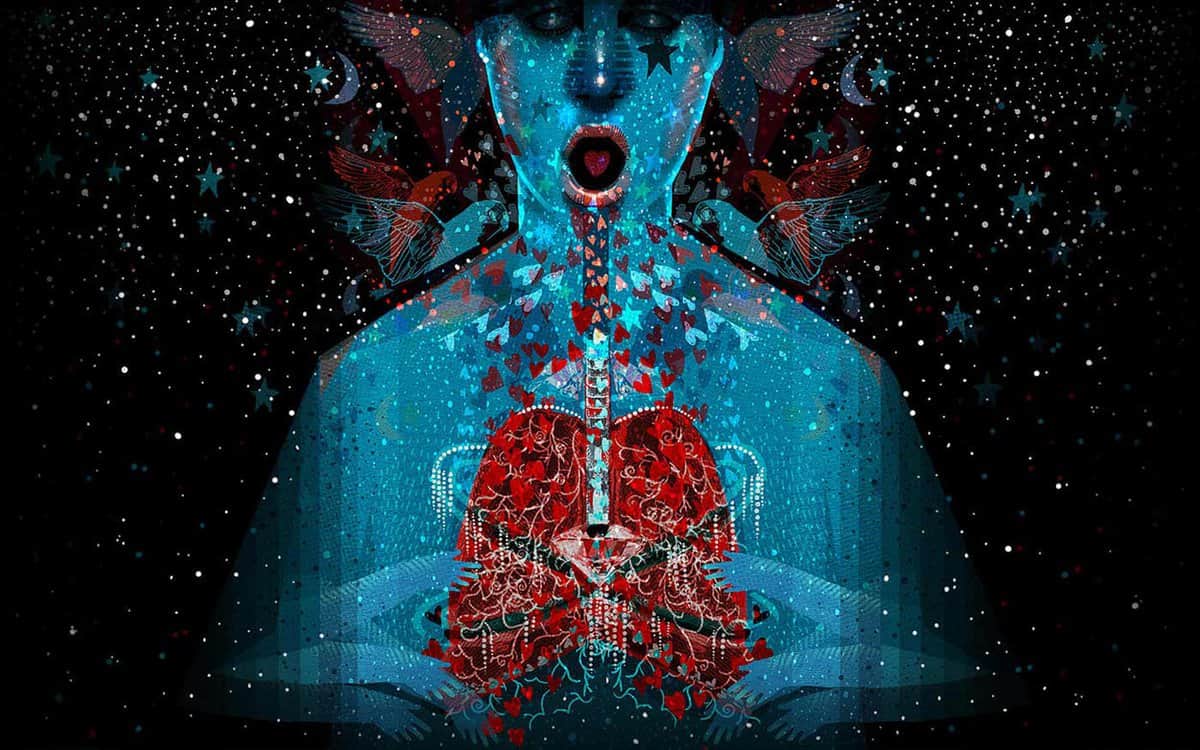 I've worked for large and small clients, and plenty in between. I do a fair bit of editorial work, advertising work, posters, book and record sleeves, t-shirts and bags, animation, live drawing, private commissions for physical work – all sorts. Currently, I'm becoming more involved with topical, political and current event-based illustration. I like the diversity of clients and projects that come my way. As for money – I make money from my work by charging for it, like with any job! Working for free devalues the profession. There are, of course, a few exceptions (i.e. charity, political cause, artistic collaboration), but they are much more exception than rule.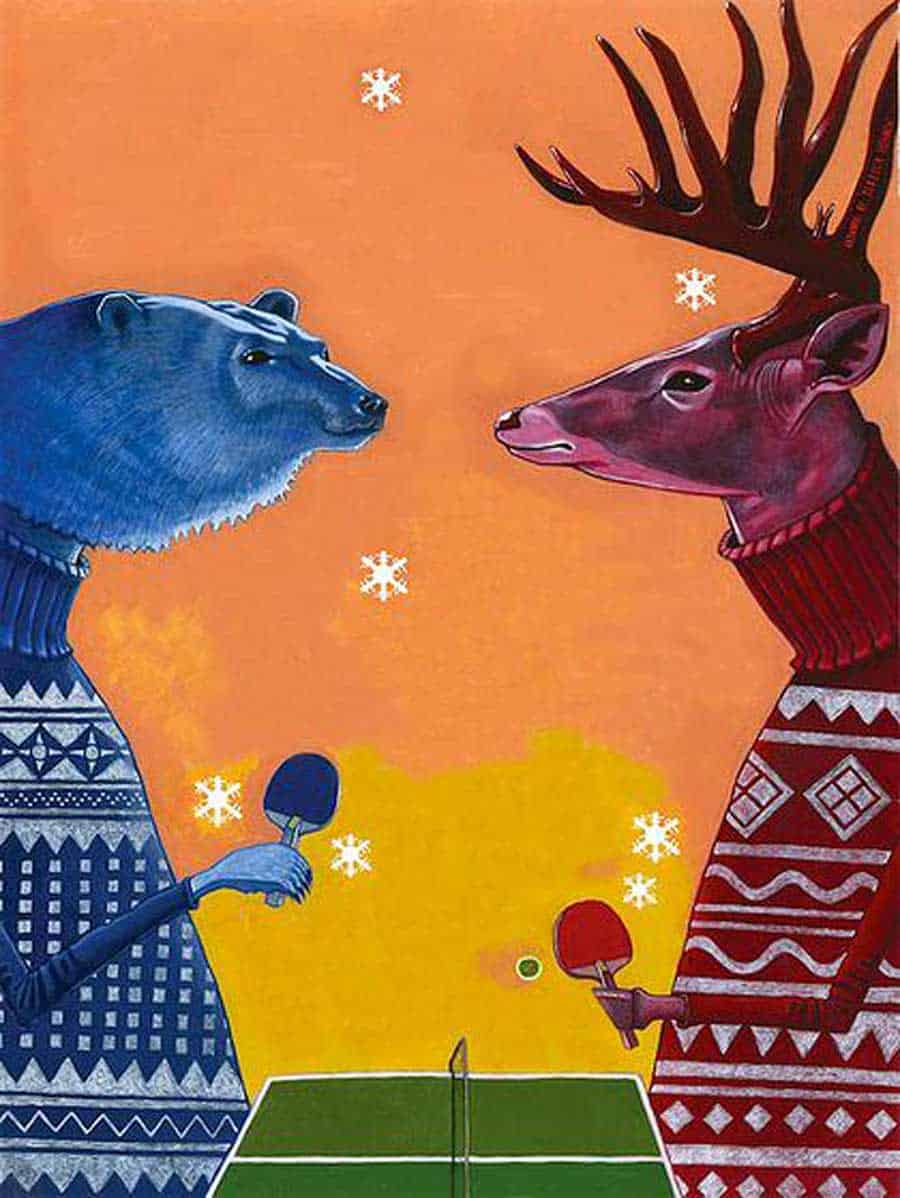 I began my career during my Graphic Design BA at Central Saint Martins. I studied illustration for a few years at California College of the Arts in San Francisco before moving to London and finishing my degree there in 2010. During my final year at Saint Martins, I started finding professional work, which I was able to dually hand in as coursework. I spent time after my BA traveling and working both as an itinerant illustrator and upon returning to London. In 2012, I began an MA, also at Central Saint Martins, finishing in summer 2014. The MA was in Communication Design, and provided space to broaden my practice into new areas – film, animation, sound, public art – and collaborative work. The experience there made it clear to me that there was much outside of 'traditional' illustration in which I was interested – and could indeed do. Throughout the MA, I continued to work professionally (against most of my tutors' advice!) but it seems to have paid off, as I now seem to have a steady stream of incoming work.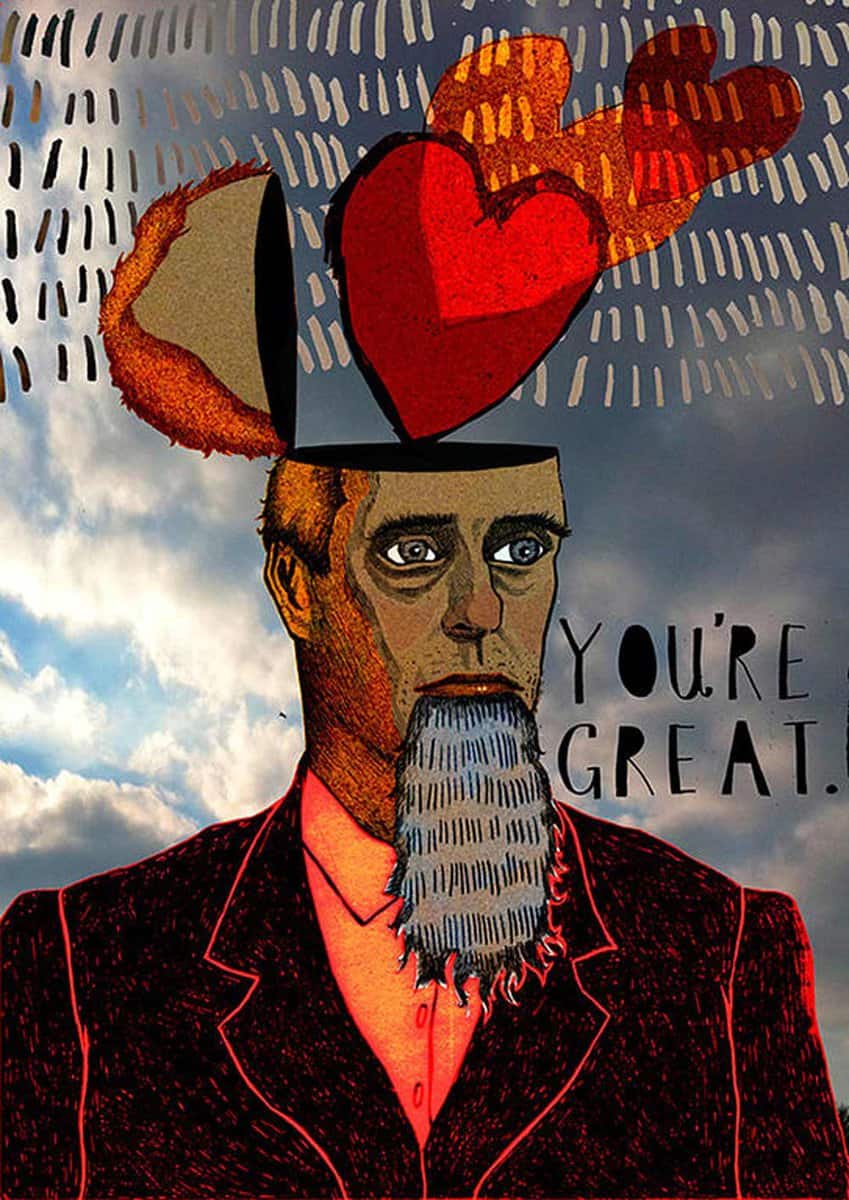 My biggest motivation is probably the gut-wrenching fear of failure. Fear may drive some to drink but it seems to drive me to do the opposite. I'm more likely found at my desk drawing, researching (or frankly, sometimes just worrying about) my work than in the pub. I feel useless when I go too long without making something. My self-worth is tied up in my ability to make work, and for other people to see that work, so if those things weren't happening, I would feel quite lost, and frustrated.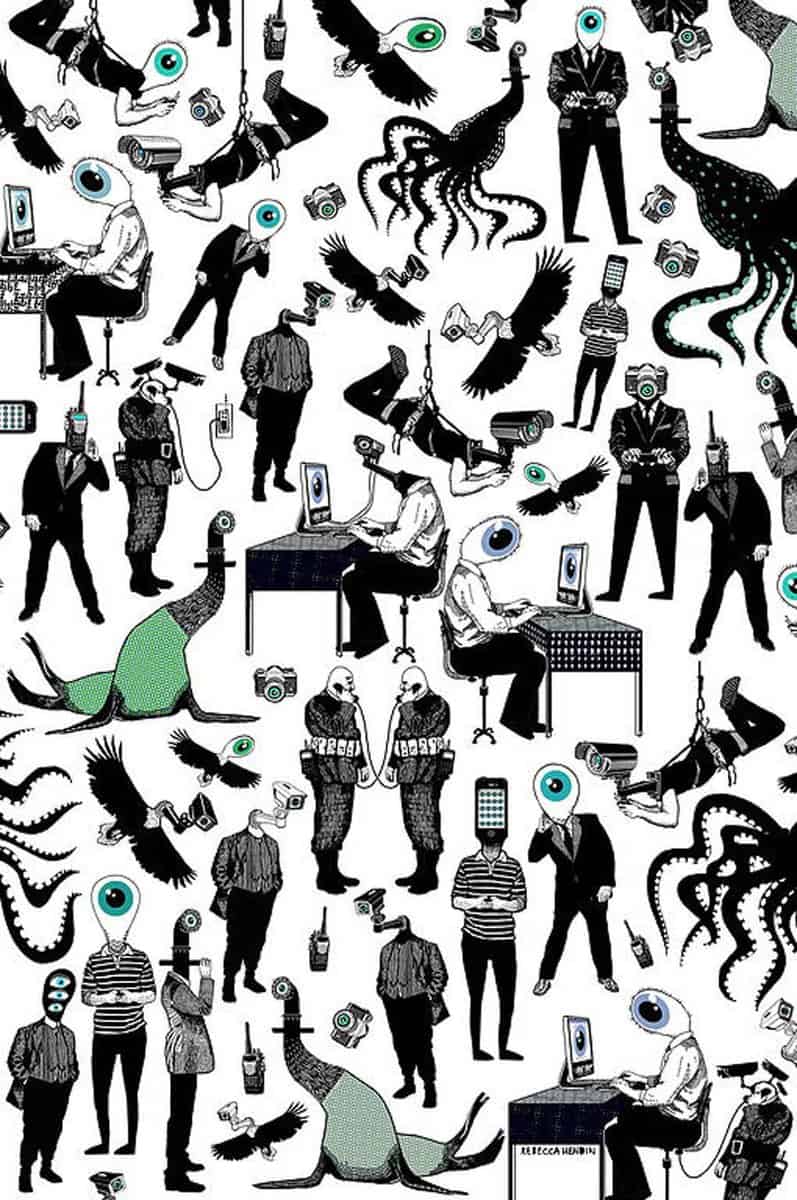 Visual inspiration might come from hours spent poring through online image libraries or through others' art, or by simply paying attention to the living, breathing world. Ideas could come from that world, from a book, song, or film, from a good conversation, or in the case of topical work, from the news. I listen to the radio whilst working, which keeps me focused. Sometimes it's podcasts, like Greg Proops's 'Smartest Man in the World' – a longtime favourite – but it's usually the BBC – for news to music to humour to all between. It's a constant rotation between 6 Music, BBC World Service, and a bit of Radio 2 and 3 when I'm feeling alternately jazzy and operatic. Though I find the daily experience of being alive generally inspiring, its events are not direct informant as such for particular work – unless it's topical work. Ultimately, the brief leads the way with commercial art.
I like inspiring emotion in an audience. However, I find that thinking a piece through intellectually, rather than 'feeling' it through, works best for me in actually inspiring an emotional response on the receiving end – and makes a smarter piece. Additionally, I prefer these days to create politically-motivated work rather than personally, emotionally-motivated work, as I'm very interested in the political role of art. Getting from brief to finish involves a LOT of research and time spent preparing the idea. I like to consult vast amounts of visual reference, and to back up visual choices with hidden reasons that, ultimately, could easily go unnoticed, but without which I would feel the work was somehow shallow or lacking.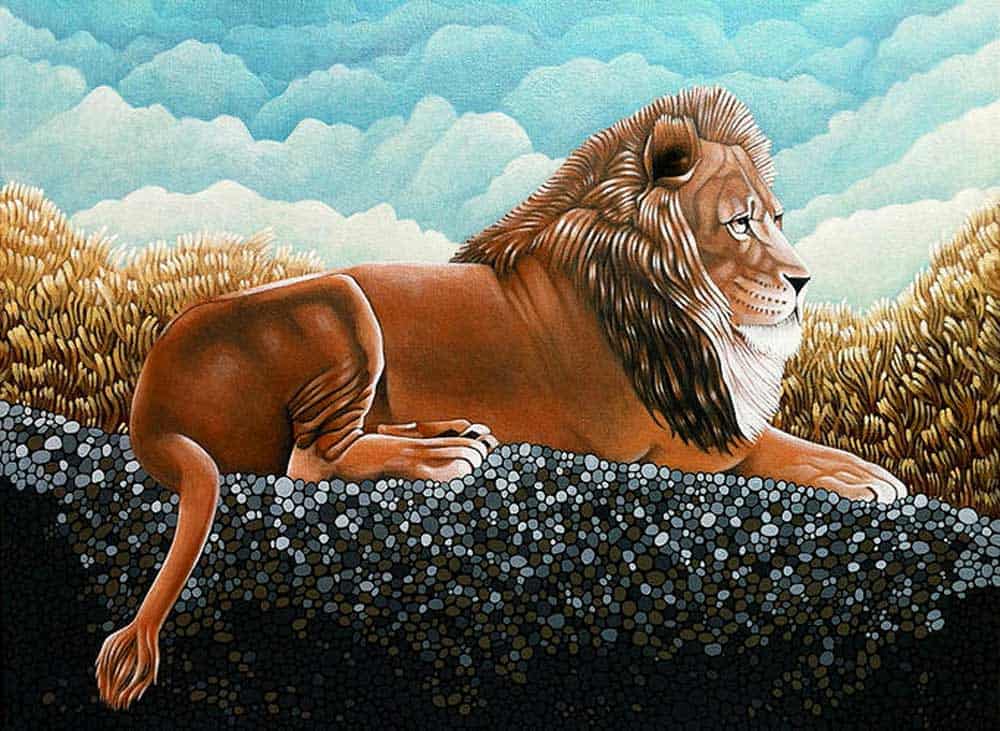 My materials process has recently become more digital. I used to draw and paint everything by hand, using mostly acrylic, watercolour, ink, pen and pencil. I still create some primarily physical work, but digital tweaking became a gradually larger part of my process over the years until I found that I was often spending half the working time drawing on a laptop in Photoshop – using my index finger on a track pad. I became so used to this that I never felt a need to get a drawing tablet, much less a mouse. A few months ago though, I dived into the world of Wacom, and now I'd never look back. I'm much freer to work, and faster. It's enjoyable learning how to mimic the look of traditional media in the digital realm, and then building upon that aesthetic with what is only possible digitally.
My daily routine involves many failed attempts to wake up early, a lot of coffee, at least an hour out exercising which I spend allowing my thoughts to rest, as they can't seem to unless I'm pushing my body to some sweaty extreme, and many hours at my desk following, often until late at night, accompanied by more coffee. I have a studio that I share with several dozen others, but I work at home, too. It depends on how I feel – and on the weather. Although I don't particularly like to speak too much to people during the day when working through projects and ideas, it can be nice to know there are others around, which is the biggest benefit of working in studio.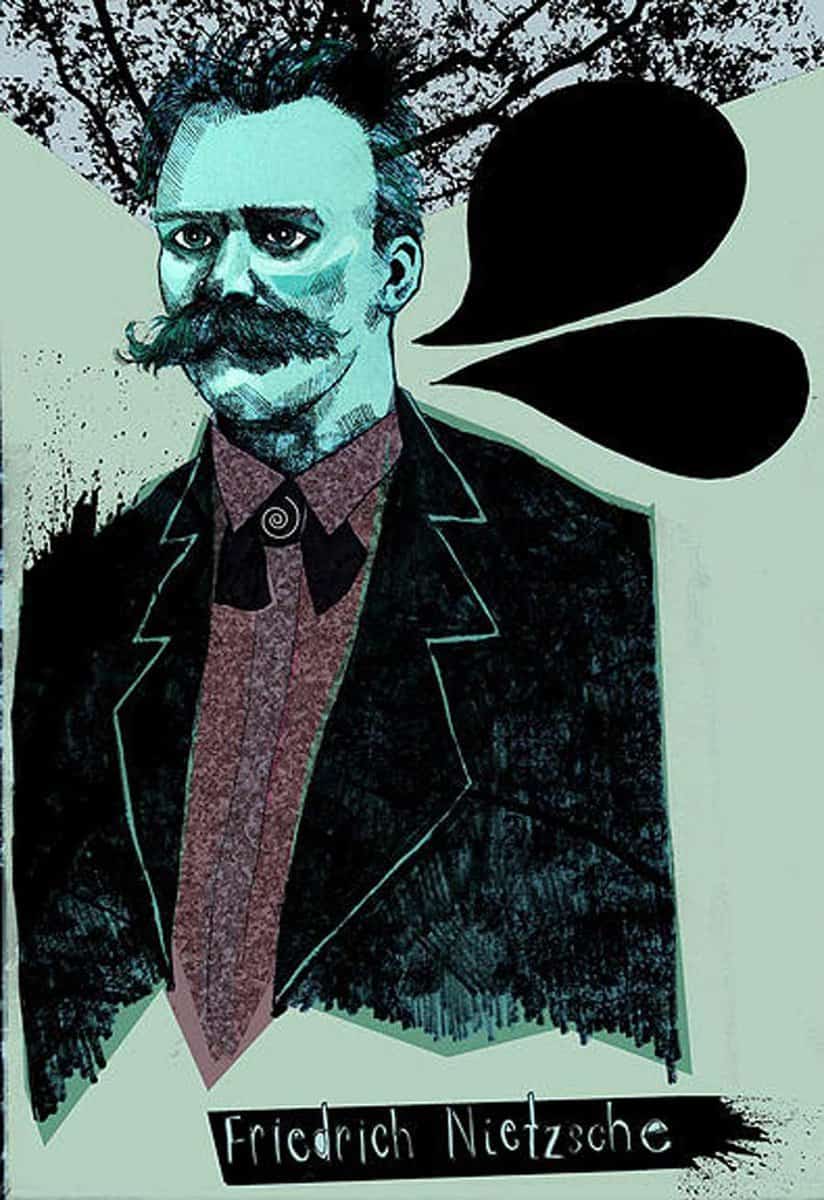 One part I most enjoy about my job is how my outlook is constantly being fed and expanded by research and creation. Each brief is an adventure into a new world that I may know little about before research. This is especially true with political and topical work. I love that listening to news radio, reading newspapers, and researching historical events is genuinely a part of my job. It makes my mind feel vibrant, and provides a constantly fresh and evolving lens through which I see the world. The more I learn about world events past and present, the easier it becomes to wade through the chaos within it. Of course, sometimes the news can be quite dreary indeed – but even then, I prefer its acknowledgment to its ignorance. Maybe illustration can help shift ideas. Who knows? I also enjoy the drawing itself – when a drawing begins to look like what I imagined, and most of all, the completion and sharing of a project with others.
My long-term ambition is to constantly improve, and to keep getting interesting work. I hope people continue to like and share what I make. I particularly enjoy working on music-related projects, so hope to continue there. I'm especially excited about currently moving into the political/topical realm of illustration. The possibility of effecting any sort of positive change, or at least, any tiny positive sways in a small bit of human consciousness is quite motivational indeed.
Learn more about Rebecca on her website.