Animator Wes West shares the story of how he left employment at an agency to form Jolt, his animation studio.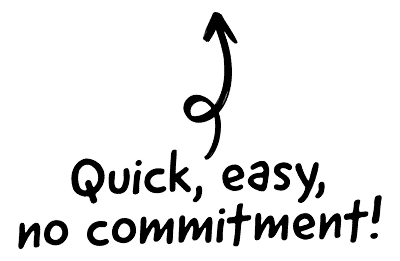 I started my career freelancing at animation studios in Soho, where I met a lot of incredibly talented people. After moving to Oxfordshire, I worked for a digital agency and marketing agency and have recently started up my own studio called Jolt.
[arve url="https://youtu.be/SCCPXaD88Ro" /]

The CRM platform to grow your business
Great for entrepreneurs
Powerful data analytics
Manage sales and data

Seamlessly connect data, teams, and customers
Cutting-edge marketing
Ideal for teams or solo use
Measure sales conversions

Powerful web builder and advanced business tools
Great for startups
Powerful web page builder
E-commerce available

Supercharged content planning
Great for marketing
Better than lists or sheets
Manage social media

Create a new website in 10 minutes. Easy.
Launch your website fast
Powerful data intuitive
No coding skills needed
I've produced content for Goodyear Tyres, Citizens Advice, Recycle Now, WWF and the Scottish Government. My clients tend to me socially progressive organisations that have an important message to convey.
[arve url="https://youtu.be/gcbTmw1Y48I" /]
I've always tried to push myself on each project I work on and never become too complacent. I enjoy learning new things and try to keep my tastes fairly eclectic. As a creative person, you never know when a piece of information you picked up years ago will find its way into your work.
[arve url="https://youtu.be/vf6GC4DoM9M" /]
I've worked hard to develop a good process for producing animation. People often get hung up on the technical side of producing the work but the relationship you establish with the client is crucial to a successful outcome.
I ask my client what they need to say with a video, making sure to capture as much detail as possible and then write a script for the video that's simple and flows well. From this, I produce a storyboard. I never present flat storyboards, I always make a rough edit of the sketches with music and a placeholder voiceover as it helps people to understand the pace of the video while still being easy to make changes.
Once I have a storyboard signed off, I'll produce artwork for each shot before bringing everything to life with animation.
[arve url="https://youtu.be/51AwOL0He4c" /]
I tend to most of my artwork in Adobe Illustrator and animate using After Effects, Animate or Photoshop. I tend to avoid paper unless I'm life drawing.
I'm lucky enough to be based in a town called Witney on the edge of the Cotswolds. I drop my daughter off at school and then have a 10 minute cycle to the studio I share with 4 other talented designers. It's great to be around like-minded creative people all day. In the past, I've spent a long time commuting by car, so having a routine that lets me spend more time with my family and get some exercise is idyllic.
[arve url="https://youtu.be/htiIDns71NE" /]
My advice for others is: Practice, practice, practice. It's important to keep making things – even if they're a bit rubbish to start of with. It's also important to realise there are no rules in this industry. If you want a creative job, don't wait for a company to post job ad, make a good piece of work and contact the companies that you want to work for, explaining how they could benefit from your skills. No one owes you a job, so you've got to show them that you're valuable.
[arve url="https://youtu.be/jQWBHkXkdG0″ /]
Starting your own company is a big leap into the unknown but I'm really pleased with how things have been going so far.
For me, success is about creating a good balance between my work and family. I'm always looking to work on interesting and creative projects but balancing that ambition with family life is important to me.
I'd love to do more with the arts in the future. I don't think I'll sack it all in to become a painter but I've been doing commercial work for years and it would be great to do something that's sole purpose was to entertain.
Learn more about Wes on the Jolt website.