This Professional Profile comes from Greta Solomon,  writing coach. Learn how Greta forged her career and set up her own business doing what she loves. Would you like to tell your story here? Contact us.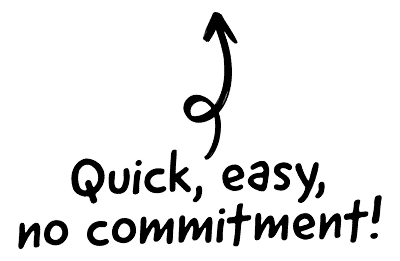 I am a Specialist in Writing for Professional Purposes. I run my own business, Greta Solomon Communications, and my work involves coaching, consulting, training and writing books and other information materials. These are designed to help companies and individuals to develop the skills of professional writers. Originally from London, I'm now based in Oslo, Norway and do a lot of work with Norwegian companies who work internationally.
I had always wanted to be a journalist and devoured magazines as a child (and still do!) So fast-forward to 2001 (via a psychology degree and my first job as the Deputy Editor of Executive Woman magazine) and I was living the dream. I was only 23 and had landed a contract as a features writer at top-selling weekly magazine, Woman.

The CRM platform to grow your business
Great for entrepreneurs
Powerful data analytics
Manage sales and data

Seamlessly connect data, teams, and customers
Cutting-edge marketing
Ideal for teams or solo use
Measure sales conversions

Powerful web builder and advanced business tools
Great for startups
Powerful web page builder
E-commerce available

Supercharged content planning
Great for marketing
Better than lists or sheets
Manage social media

Create a new website in 10 minutes. Easy.
Launch your website fast
Powerful data intuitive
No coding skills needed
I was interviewing celebrities, travelling the UK meeting ordinary women with extraordinary stories and living the caffeine-fuelled, deadline driven world of weekly magazines. Everyone thought I had it made. The catchphrase from the film The Devil Wears Prada springs to mind: 'A million girls would kill for this job'.
But I didn't feel particularly creative or authentic. I felt like I had gone on a conveyor belt of school, college, university, and now a job, but I wanted to do something different. I wanted to lead a more creative life. So, when my contract ended, I hung out my shingle as a freelance journalist. I knocked on lots of doors and sold articles on health, travel and lifestyle to a range of magazines and newspapers.
Inspired by the book The Artist's Way by Julia Cameron I started trying new things. I won a place at The Poor School to study acting and later got one of a handful of places at The American Academy of Dramatic Arts in Hollywood (AADA). I starred in a variety of advertising campaigns for hair and skin products and later represented Great Britain in the Model of the Universe Competition. I didn't end up going to AADA, but it led to me spending several months in LA and later studying lyric writing at Berklee College of Music. All the while I was still working as a freelance journalist and also doing freelance PR work for various clients. This lifestyle was hairy at times. But ultimately, it was well worth it.
The 'call to action' that led to where I am now happened in 2006, when I decided that I wanted to teach others to write. I realised that I had found my 'voice' and expressed myself creatively and wanted to help others do the same.
I took out a career development loan to train as a life coach. I also did a short teaching course and set up shop as an English tutor, using my own creative methods to get the best out of students. I soon found that I was consistently turning grade 'C' students into grade 'A' students. Word got around my area and I soon had a waiting list for my services. The exercises, quizzes and checklists I gave to my students later became part of my book Just Write It! (McGraw-Hill, 2013).
In 2009, I started working at an international business-to-business PR consultancy, spending 18 months there and rising to director level, working with high-profile international clients. After taking a sabbatical working for Save the Children in Ethiopia and moving from London to Oslo (with my Norwegian husband), I launched Greta Solomon Communications in April 2012. My daughter, Savannah arrived in December that same year.
Inspired by my late mum, I have adopted the philosophy of 'leap and the net will appear' throughout my career. And I feel humbled to be able to do what I now do. And that is helping others to wake up their creativity and confidently create lively, to-the-point documents that inform, engage and get results!
Visit www.writinglikeaprofessional.com to download Greta's special free e-book called Are you making any of these costly writing mistakes? 10 simple, fast writing fixes you can implement today!