The enticing jump from secure employment to setting up a creative business can be perilous but ultimately very rewarding. This story from Karly Edwards describes the journey that she went on when founding her creative studio with her brother.
Compare prices for web design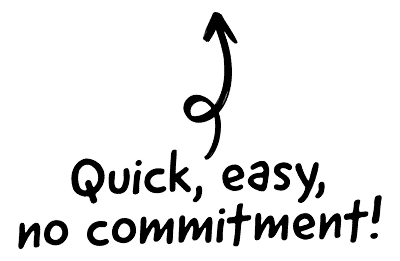 I am Karly Edwards, a content marketer, graphic designer and social media professional, and my brother Shane is a web designer/developer with a keen interest in responsive web design.
Design Smoothie is a new venture for us, and it has taken countless hours (more than I'd like to count), outside our full-time jobs to make this dream a reality. We both feel a passion for what we do, and it was just a happy coincidence that our skills could be brought together to create a fusion of experienced services.

The CRM platform to grow your business
Great for entrepreneurs
Powerful data analytics
Manage sales and data

Seamlessly connect data, teams, and customers
Cutting-edge marketing
Ideal for teams or solo use
Measure sales conversions

Powerful web builder and advanced business tools
Great for startups
Powerful web page builder
E-commerce available

Supercharged content planning
Great for marketing
Better than lists or sheets
Manage social media

Create a new website in 10 minutes. Easy.
Launch your website fast
Powerful data intuitive
No coding skills needed
As a brother and sister duo, we understand all too well the struggles businesses face when trying to stand out above all the noise happening online. We are experienced professionals and offer a unique and personalised content marketing and web design/development service to help improve the online and offline presence of businesses all over the UK.
It's all very well and good feeling the security of that full time job and that regular monthly pay check, but my brother and I always felt there's more to life than feeling the constraints of the dreaded 9 – 5 predicament and endless monotony. We relish the new challenges life can bring and are truly excited about the endless possibilities the world of freelance can offer. I'm not saying it's going to be easy, and it certainly isn't at the moment when trying to hold down a full-time job while building your own business and meeting our client's needs.
Makes me feel tired just writing about it! Nevertheless we are doing this so we can see the look on our client's face when they smile because they are elated with the design we made for their new website, or they beam at the new personalised content we created for their website or blog that brought them quantifiable results with new customers on a regular basis.
I would recommend going freelance to anyone and everyone if you have the motivation and passion for it. It gives you a certain sense of triumph and satisfaction unrecognisable to the work you would produce under another company's name in your full-time job. If you're confident you can generate quality work at a steady pace and you love what you do, why the hell not take that risk and get on the road to providing a valuable service people have a genuine need for. This is what Design Smoothie is all about and we'll never look back.