Dan Williams is a freelance media producer specialising in post-production video, 3D modelling and animation, as well as filming, graphic design, and photography. Dan studied Media Production (BSc Hons) at De Montfort University where he achieved a first class degree.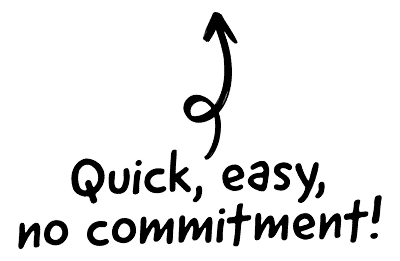 Video and film work is my bread and butter, but I also do photography work as well as motion graphics and animation. When I first started out the majority of my clients were small business and charities. As I've developed over the past 3 years my clientele has changed to larger organisations with bigger projects and budgets. The change in clientele has allowed the business to grow, and for essential purchases to be made to move forward.

The CRM platform to grow your business
Great for entrepreneurs
Powerful data analytics
Manage sales and data

Seamlessly connect data, teams, and customers
Cutting-edge marketing
Ideal for teams or solo use
Measure sales conversions

Powerful web builder and advanced business tools
Great for startups
Powerful web page builder
E-commerce available

Supercharged content planning
Great for marketing
Better than lists or sheets
Manage social media

Create a new website in 10 minutes. Easy.
Launch your website fast
Powerful data intuitive
No coding skills needed
Whilst I was at university I started to take on small projects for a bit of beer money, but it soon became apparent that I could actually make a go of this if I invested a little into my kit and so after leaving university I decided to go for it along side a part time internship.
I think one of my biggest motivator is to see the final product. I think I just loving creating and to see the finished article in the hands of hopefully a happy customer is incredibly rewarding. I think to help someone's vision come to life is quite an honour.
I think its always important to get as clear brief as possible from the client on what they want to create, and then really just be honest about what is achievable for you at that time. I try and push myself to create or use something new in every project to keep my work fresh and moving. The more I do the more I realised the importance of the original vision of a project. Having an initial brief to turn to throughout the project helps me keep on track. Without this it's hard to develop and make creative changes that will bring the best out of you in a piece. I think a clear brief is also important so you have something to turn to if the clients direction of a project changes, both to cover your back and to show the work needed to make these new changes. I'm not crazy about pre-production paper work, but a good shot list is always a must for me, just to cover my somewhat dodgy memory.
I guess I'm part of the DSLR video generation, but I'm now looking to move away from this due to the limitations they bring. My main camera at the moment is a Canon 6D, with a number of lens giving a wide range of creative options whilst shooting. I also have a Sony VG30 camcorder which is useful for conference based and long interview jobs as it doesn't hold many of the limitations when shooting for long periods of time like most DSLRs do. I have recently purchased a Dji OSMO which is a handheld electronic gimbal camera. This can shoot in slow motion and 4K which allows for a whole host of new and creative possibilities. As far as accessories, I normally stick to tripods and monopods for most my work, as well as occasionally getting out a slider and steady cam vest and stabilizer. GoPro style cameras also have an important place in my kit bag giving yet more versatility to your shots especially for point of view and high-speed action shots.
I was trained using Premiere Pro and the Adobe creative suite but I made the decision when I first started out to switch to Final Cut and Motion due to the huge price difference. Although there are aspects of the Adobe suite that I miss, I think the two pieces of Apple software are more than capable of handling what ever you throw at them.
Pretty much all my filming/photography work is on location and my post-production is done out of my home office, helping keep overheads down. This does bring its problems, as it can be hard to discipline yourself to stop working and keep to some kind of working hour's routine. The great thing about my job is that I don't really have a daily routine as its very rare any two days would be the same. Most my work is produced alone but I occasionally hire second shooters or employ the skills of more artistically gifted friends of mine for more intricate graphics work.
I think I'm pretty lucky in that I actually enjoy what I do. As a one man band there are some downsides and limitations (carrying kit being the biggest!), but its also means I get to be involved in all areas of the production. This variety in my work helps keep me going and hopefully keeps me from getting creatively stale.
If 5 years ago you would have told me I would have been freelancing for 4 years then I wouldn't have believed you, so in terms of a long term ambition, I don't really have anything clearly in mind. I think as long as I'm continuously growing and learning, then I will be happy.
Learn more about Dan on his website.