Social media has cemented itself as a major part of the lives of millions, so much so that Facebook alone now has over 1.35 billion active monthly visitors.
Compare prices for marketing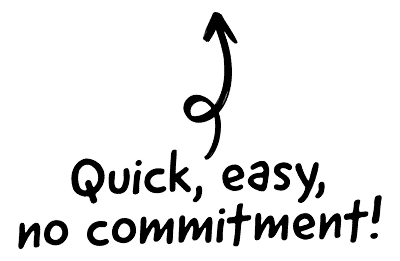 It should come as no surprise that more marketers are starting to utilise social media in their businesses as a way of communicating with their audience and generating sales.
The social media boom shows no signs of slowing down in 2015 and in the following paragraphs you'll learn more about how you can market your business on social media in the coming year.

The CRM platform to grow your business
Great for entrepreneurs
Powerful data analytics
Manage sales and data

Seamlessly connect data, teams, and customers
Cutting-edge marketing
Ideal for teams or solo use
Measure sales conversions

Powerful web builder and advanced business tools
Great for startups
Powerful web page builder
E-commerce available

Supercharged content planning
Great for marketing
Better than lists or sheets
Manage social media

Create a new website in 10 minutes. Easy.
Launch your website fast
Powerful data intuitive
No coding skills needed
Your profile is still the most important thing
Your profile/page is the most important thing on social media as it is the area where people will first visit before they start to like or follow you. Furthermore, if you post content that is engaging and shareable, you can bet that people will regularly visit your profile.
With this in mind, you need to make sure that your profile is as strong as possible, have you included a strong cover photo, listed all contact information and a url?
Engagement will continue to be at the forefront of your mind
Almost everything you do on social media is designed to create engagement and this will be no different in 2015. Make sure that you constantly analyse your posts to identify what types of content are generating the most engagement and you could just see your success on social media go through the roof.
Employee engagement is something that every business needs to place an emphasis on, so don't shy away from asking your staff for social media content ideas. They all use social media and they might just help you come up with the next Ice Bucket Challenge.
If you aren't already using social media as part of your marketing strategy, make sure that you turn over a new leaf in 2015. Social channels are more fruitful than ever and can't afford to miss the bus.
Focus on video
Social video is the next up and coming thing and the success of apps like Snapchat and Vine is only expected to continue in 2015.
The main reason that companies market on social media is to build engagement with their audience – a ten second video is far more engaging than a text based status update. You'll be able to promote your products and services in a far more compelling manner.
The possibilities are endless with video, as a graphic designer you could create a 20 second ad to promote your services, a short tutorial on how to design the perfect brief and much more.
Social advertising is more innovative than ever
In 2014 we saw social networks taking steps to enhance their advertising platforms to make things more interactive and this will continue in 2015. Consequently, to give your brand the social push that it needs, take a look at the various advertising options available.
Even if you have a minimalistic budget you'll find that you can still get amazing results, for example a web designer looking to increase their followers on Twitter can set an ad to run on the social networking site and they will bid a certain amount for each follower, meaning that they only pay for people who decide to follow them.
Going back to our graphic designer example, you could launch a set of social ads that point to your portfolio to increase awareness of your services. Assuming you set the targeting right, you could see a spike in leads in no time.
The next step for social advertising is to better integrate their systems with customer databases and this is something that we can expect to see improve over the next 12 months.
Social Commerce is about to make a big splash
Social commerce hadn't received much mainstream publicity until the back end of 2014 with the introduction of Twitter Product Cards and other innovative campaigns. However, 2015 is the year for social commerce.
Social media sites are more like virtual catalogs, they give people the chance to find out about new products and read reviews from others. So whilst social commerce won't be an Amazon killer anytime soon, what it can do is provide shoppers with a more informed experience and help connect them to the end of the marketing funnel.
A shopper may not buy on the first attempt but social commerce and retargeting through social media will become a valuable link in the chain in 2015.