Originally from Austria, Martina MacLeod attended the Keramikschule in Stoob and worked in pottery workshops in both Austria and Greece. In 1991 she came to Scotland and worked as an apprentice potter for Lotte Glob in the Far North Pottery in Balnakeil. Inspired by the rugged landscape of the North, Martina started to develop her own style and soon opened a shop in Balnakeil Craft Village.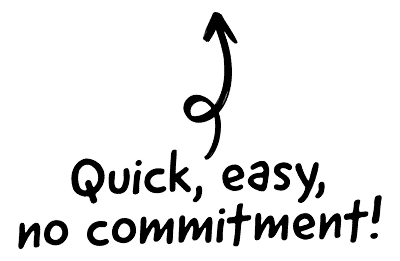 I have a small shop in Balnakeil Craft Village which is open from April until October. During these months Durness can become quite popular with tourists so the shop can be relatively busy but I stop opening regularly through the Winter when it can be very quiet. I also have an Etsy shop online, this is a really great way of reaching more customers, especially during the Winter when I find I am busier online with people doing their Christmas shopping. It also enables me to reach a wider audience as not everyone is able to or willing to travel to the Far North of Scotland.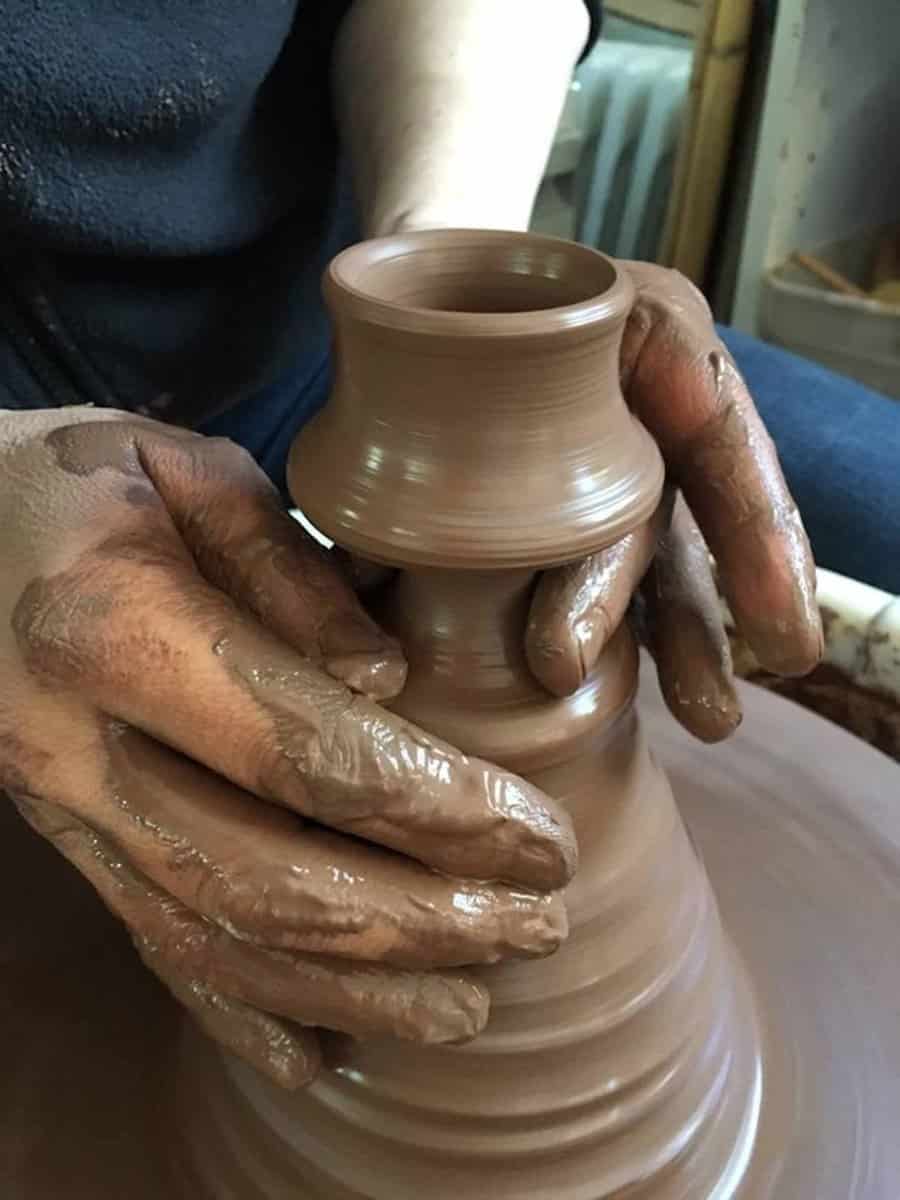 The CRM platform to grow your business
Great for entrepreneurs
Powerful data analytics
Manage sales and data

Seamlessly connect data, teams, and customers
Cutting-edge marketing
Ideal for teams or solo use
Measure sales conversions

Powerful web builder and advanced business tools
Great for startups
Powerful web page builder
E-commerce available

Supercharged content planning
Great for marketing
Better than lists or sheets
Manage social media

Create a new website in 10 minutes. Easy.
Launch your website fast
Powerful data intuitive
No coding skills needed
I was studying History of Art in Vienna but it wasn't for me, I needed to create things. I'd always had an interest in ceramics and after meeting a talented pottery I started looking for a ceramic school. The ceramic college in Stoob is where I studied for 3 years before coming to Scotland as an apprentice potter for Lotte Glob in Balnakeil Craft Village. This inspired me to open a shop there so I could stay in the village doing something that I loved.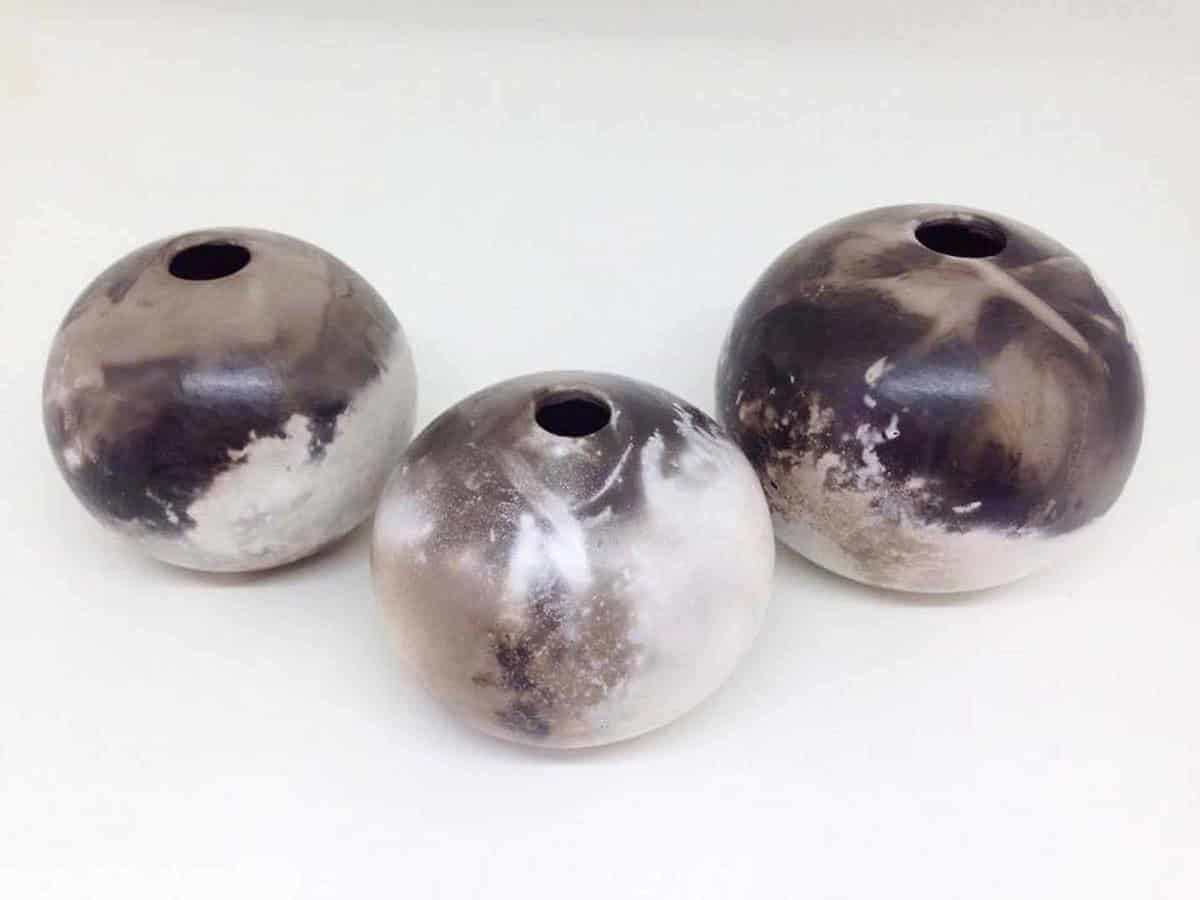 I've learnt that although where I am based in the North of Scotland is beautiful it is also very remote and therefore I could not limit my business to only the shop in Balnakeil. In 2014, with a lot of help and encouragement from my daughter, I took my business online. I believe that was one of my best decisions as now a much bigger range of people can see my work and it has given me a lot of new opportunities. My main goal was to have an income from my work through the winter and although I can not fully rely on selling online yet, it has made a huge difference and I hope that my business will continue to grow so that one day I can live comfortably relying solely on my ceramic business.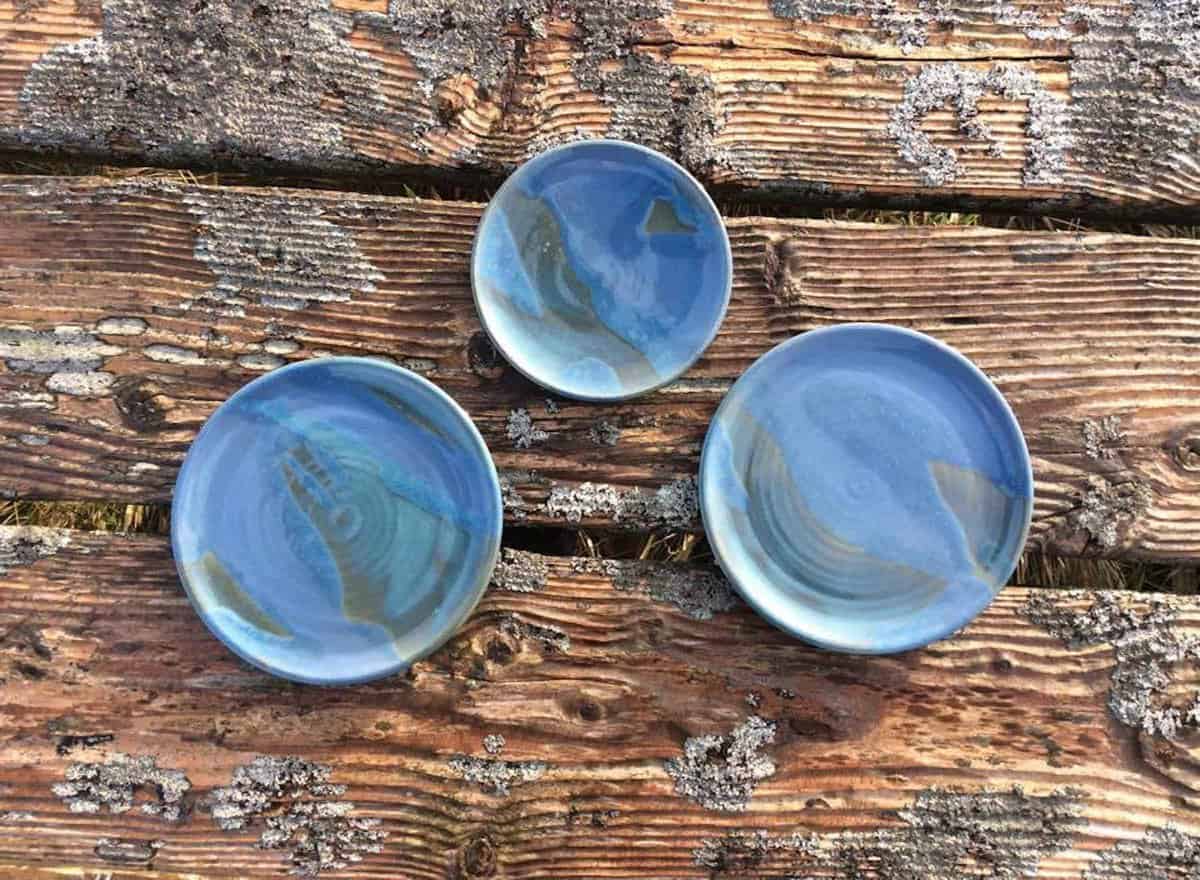 The majority of my work is inspired by the stunning landscape here in the North of Scotland, especially the way the colours of the landscape change in the different light depending on the season or time of day. Ideas come to me when I'm out walking or strolling along the beach and sometimes I even use materials from the beach, for example, in my bowls that are imprinted with kelp.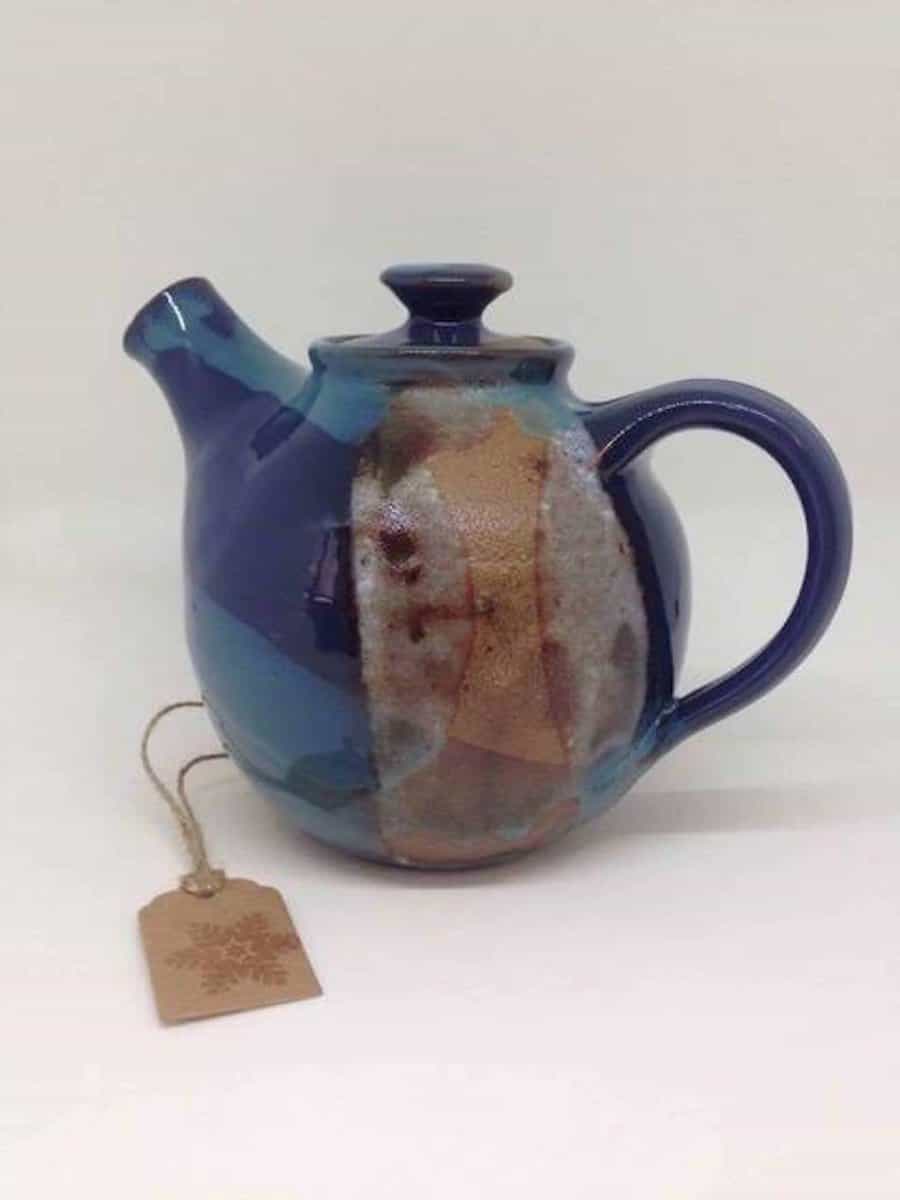 Occasionally I do a few drawings and sketches but other times I get straight to the clay. I don't always have a perfect picture of the final product in my head but as I work with the materials the idea develops and grows. This can turn out quite different to my original idea at times. Then there are the firings before the final piece is ready. Opening the kiln to reveal the finished piece never gets old and I always find it very exciting, even nerve wracking at times if I'm experimenting with unusual technques. The lengthy process behind creating a pot makes me appreciate the finished pieces that I have put so much work in to even more.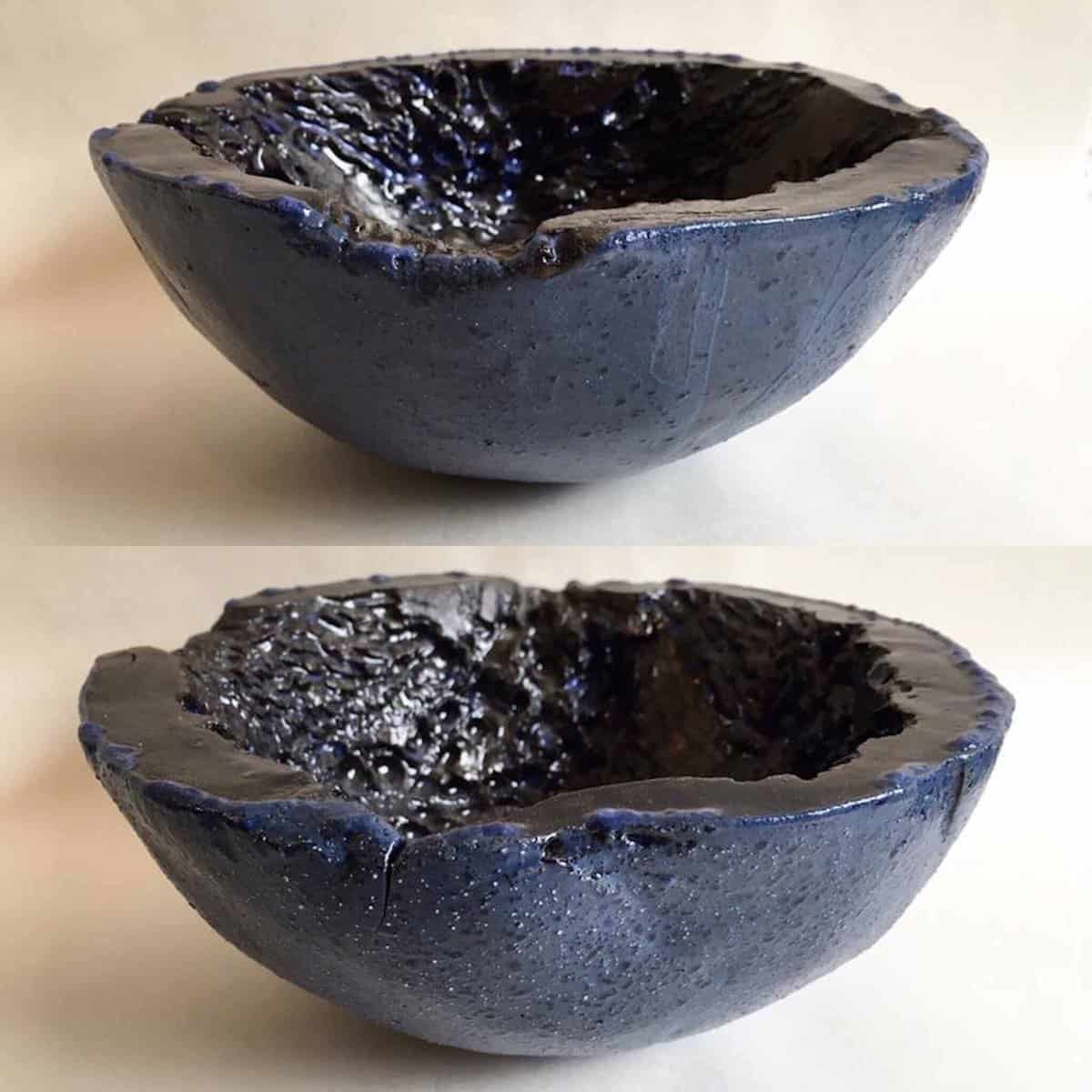 I mainly work with earthenware clay, earthenware glazes and occasionally coloured slips. In my workshop I have a potters wheel, various small tools and an electric kiln. I also create smoke fired pots, for this I've built my own small saggar in the garden which I fill with sawdust, newspaper, little pieces of wood and other materials depending on the desired effect, such as dried seaweed, for the firing.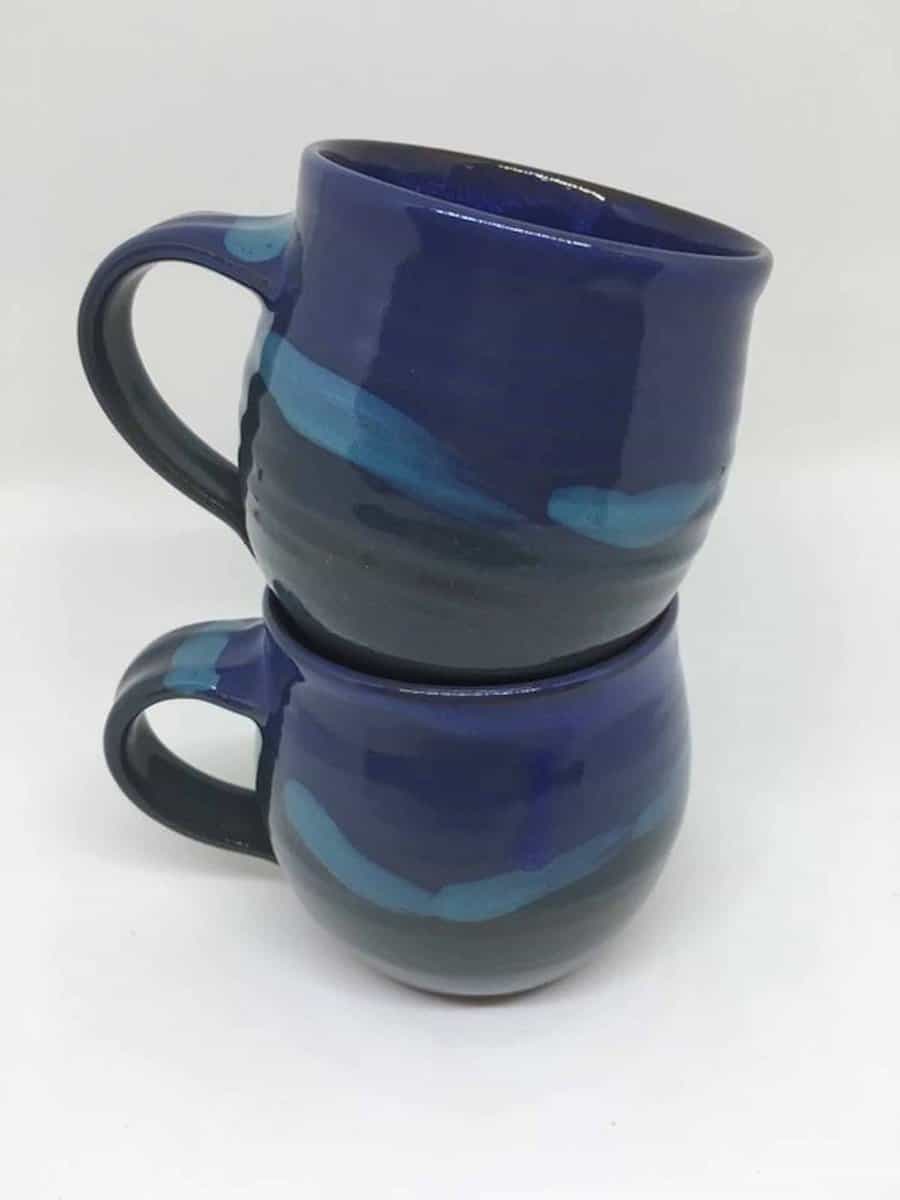 Luckily for me my workshop, much like many others in Balnakeil Craft Village, is attached to my house. I'm my own boss and I work alone, but this means I have to be very disciplined and manage my time well. I start every day with a strong espresso before wrapping up warm to start my day of work, unfortunately my workshop isn't heated, so I like to make the most of the day after a firing when it has warmed up a bit. My favourite part of my business is when I'm actually working with clay and creating new products, but with every business there is a lot of administrative work which I don't enjoy but it is worth it to get to do something I love as a job every day. I try to finish my working day by dinner time, but I usually have a bit of work to get done in the evening which is either paperwork, photographing products for my online store or packaging orders to take them to the Post Office in the morning.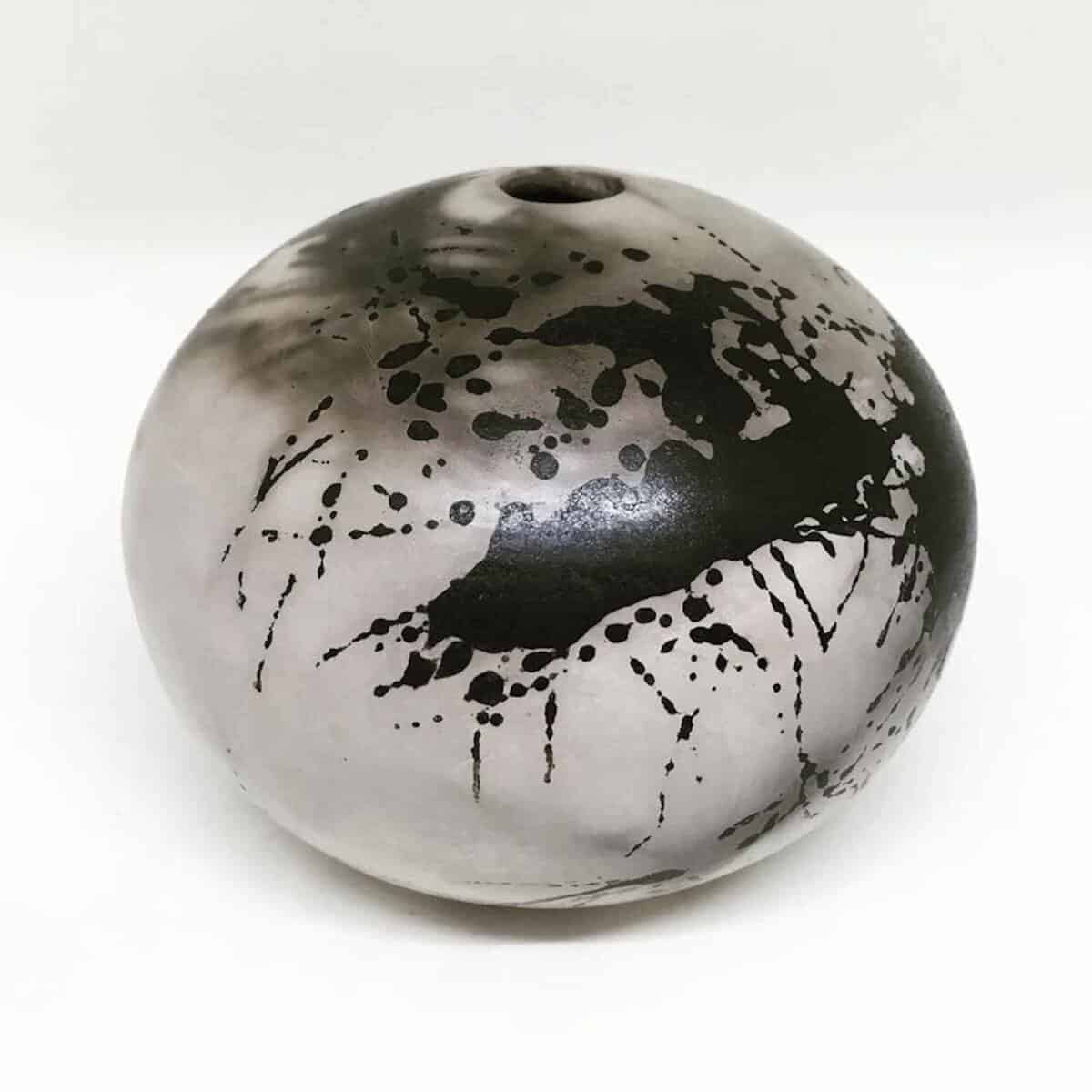 You have to really love what you do. Being self employed does have its benefits but it is extremely hard work. However, if you're truly passionate about what you do then I believe with time and effort you can become successful and the good definitely outweighs the bad.
It's also very important to remember why you are doing this. Ultimately it's the joy in creating the piece that makes it so special. If you start creating only to make money then I think that will show in your work and your business. I create because I love creating and I'm extremely passionate about my work, not because I want to make something that will sell.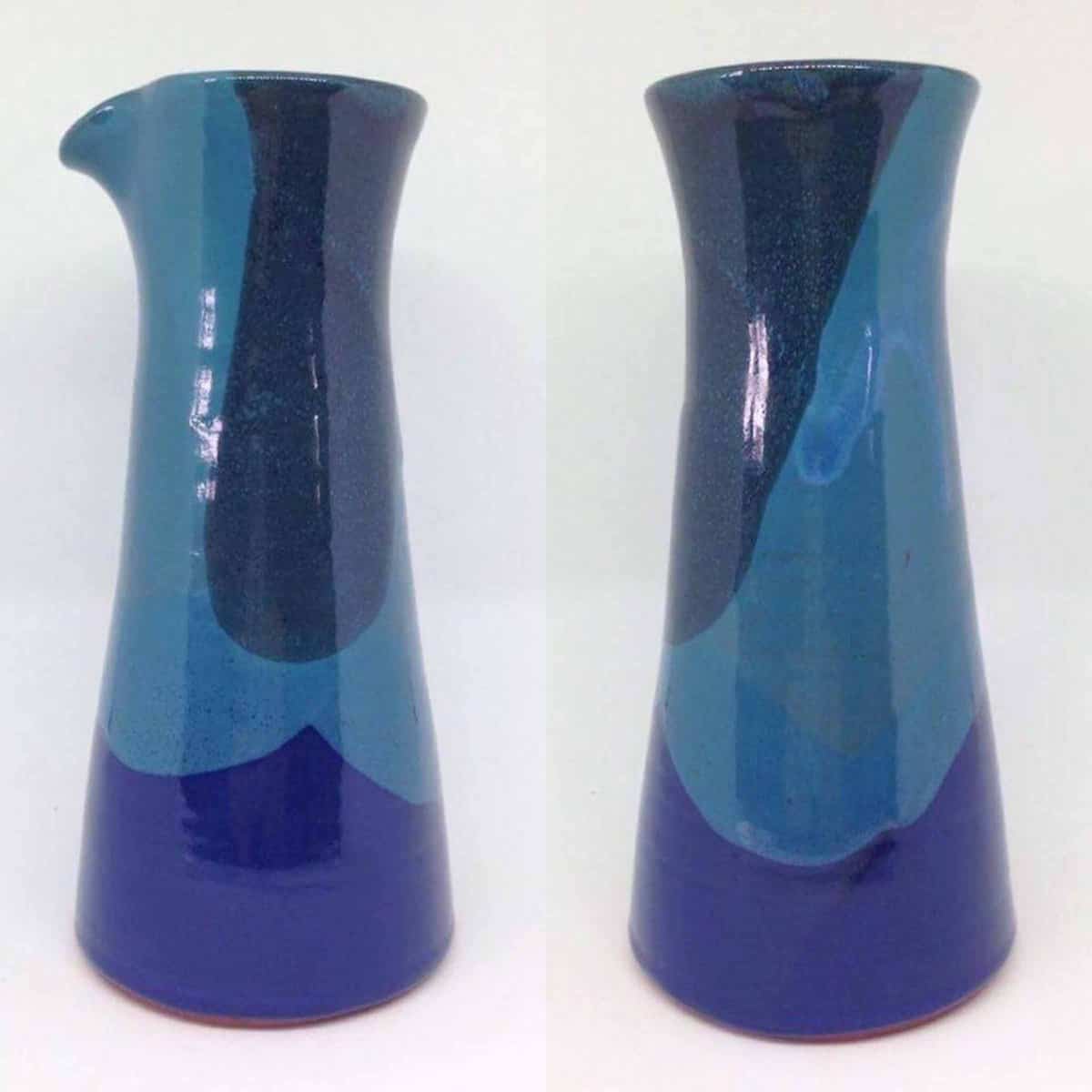 I'm currently still renting but I'd love to one day be able to afford my own workshop and shop. This would give me the freedom to build a wood fired kiln in my garden, something that I've wanted to do for a long time. I'd also like to continue to grow my online business so that I can have a steady income through the Winter and as I've mentioned previously, rely solely on my ceramic business as an income.
Learn more about Martina on the Mudness Ceramics website.