Graham Binns is a Manchester-based photographer. He's a portraitist "because I find people endlessly fascinating; whether I'm working in a simple studio setting or in a complex environment, I'm always looking to find something about the person underneath the face that they present to the camera."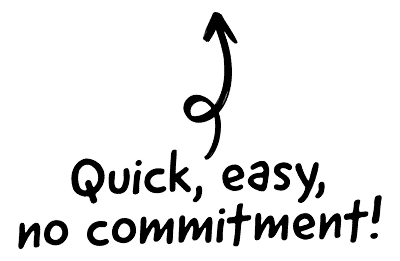 I typically have two types of clients: Those from the music industry and those from the corporate world. I only advertise the music industry work that I do, because that's what I want to get paid for. The corporate work is much simpler and pays better, but it doesn't exactly stoke the creative fires: "Can you photograph our CEO team in front of this white wall?" "Gee, hold me back!"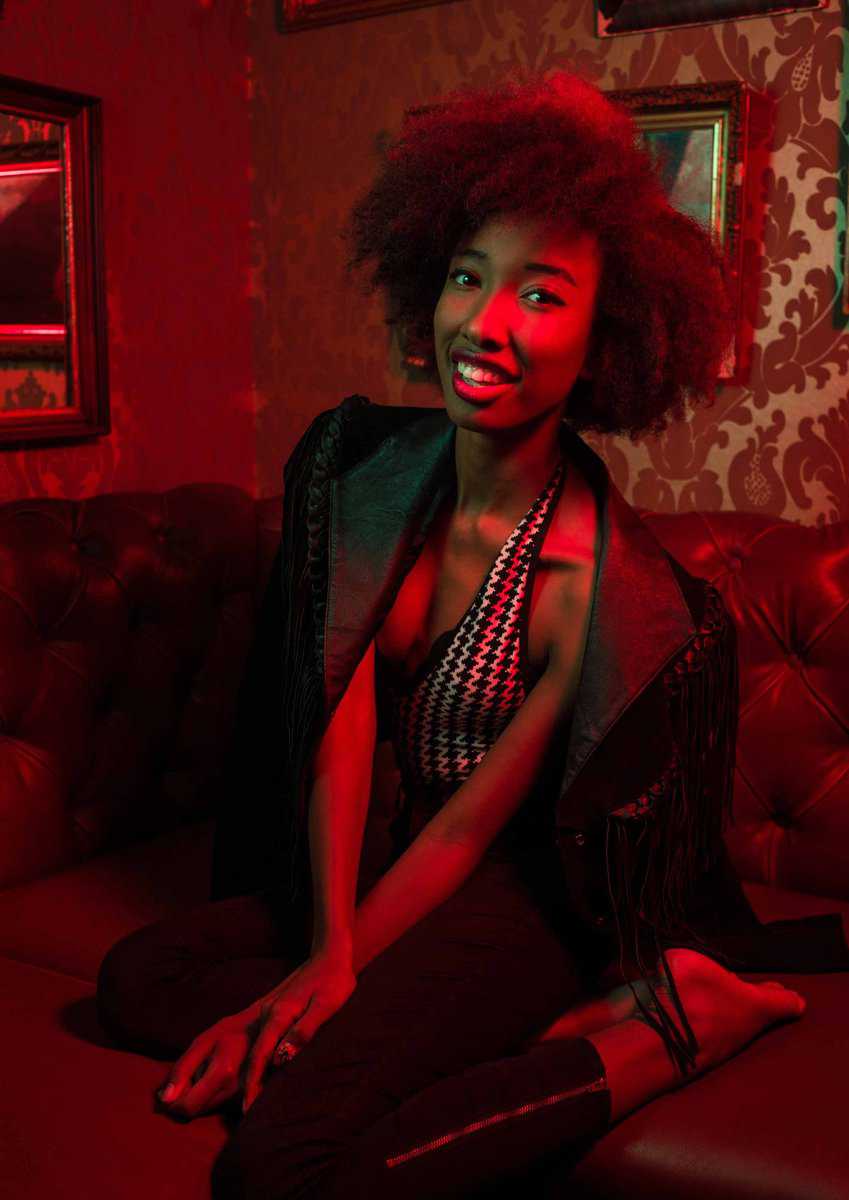 The CRM platform to grow your business
Great for entrepreneurs
Powerful data analytics
Manage sales and data

Seamlessly connect data, teams, and customers
Cutting-edge marketing
Ideal for teams or solo use
Measure sales conversions

Powerful web builder and advanced business tools
Great for startups
Powerful web page builder
E-commerce available

Supercharged content planning
Great for marketing
Better than lists or sheets
Manage social media

Create a new website in 10 minutes. Easy.
Launch your website fast
Powerful data intuitive
No coding skills needed
I came to photography entirely accidentally. My background is in Software Engineering, and back in 2007 I joined a company whose head offices were located in London, but whose employees worked from home. I was living in Lancaster at the time — so I was earning a London salary whilst living in the North, which meant that I had quite a lot more disposable income than I was used to.
I bought my first DSLR (a Nikon D40x — I arrived at using Nikon entirely because the equivalent Canon didn't feel right in my hand) that summer, and started to learn how to use it. I found that I enjoyed photographing people the most, and it snowballed from there. I think my first shoot with models was in 2009, maybe 2010. I know that's when photography became not just a fun thing for me, but something that I felt I had to chase.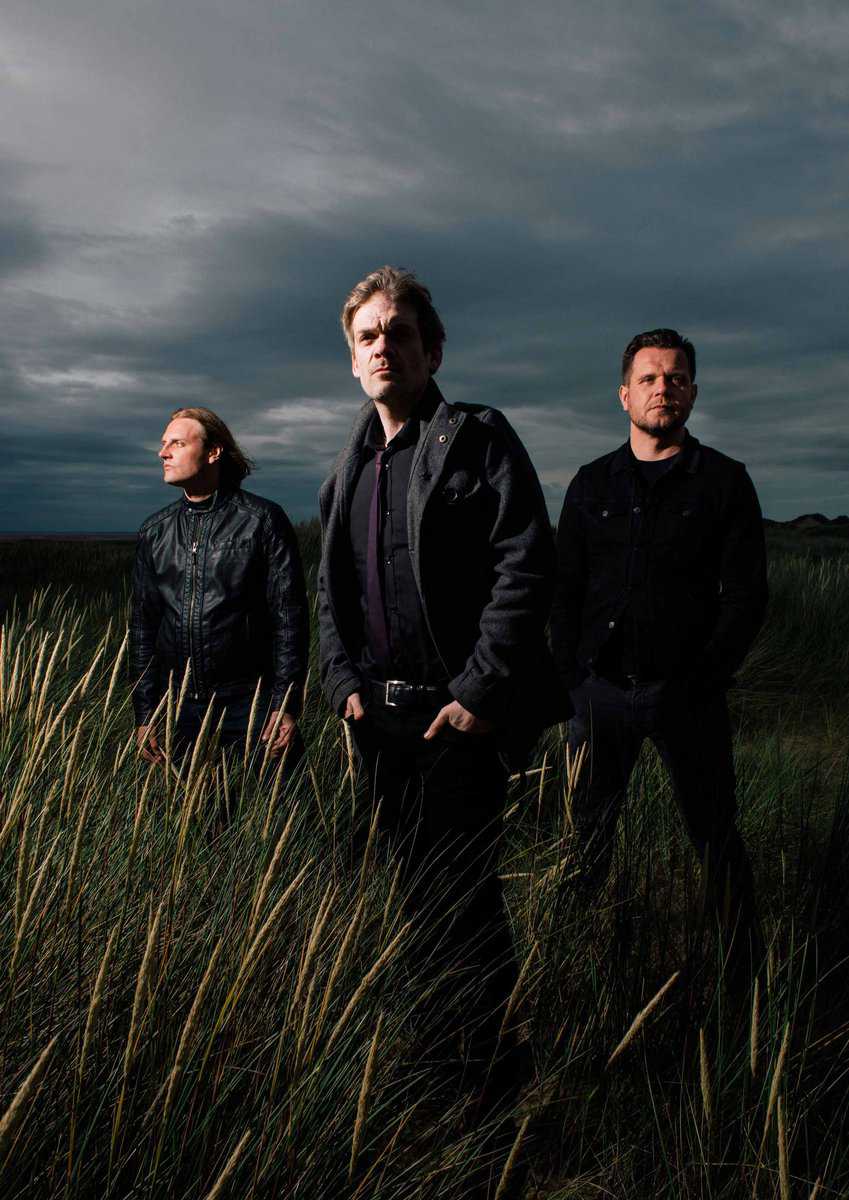 It was whilst I was trying to learn how to light images properly that I discovered music promo photography. Zack Arias — an editorial photographer from Atlanta — is one of my heroes, and his style has influenced mine a lot, because I learned a lot of my lighting style from him. At the time I started out he was working largely in the music industry, and I realised that the kind of work I liked to do would fit in well there. So I started going to gigs, photographing bands live, and then leaving my card behind or chatting to them afterwards.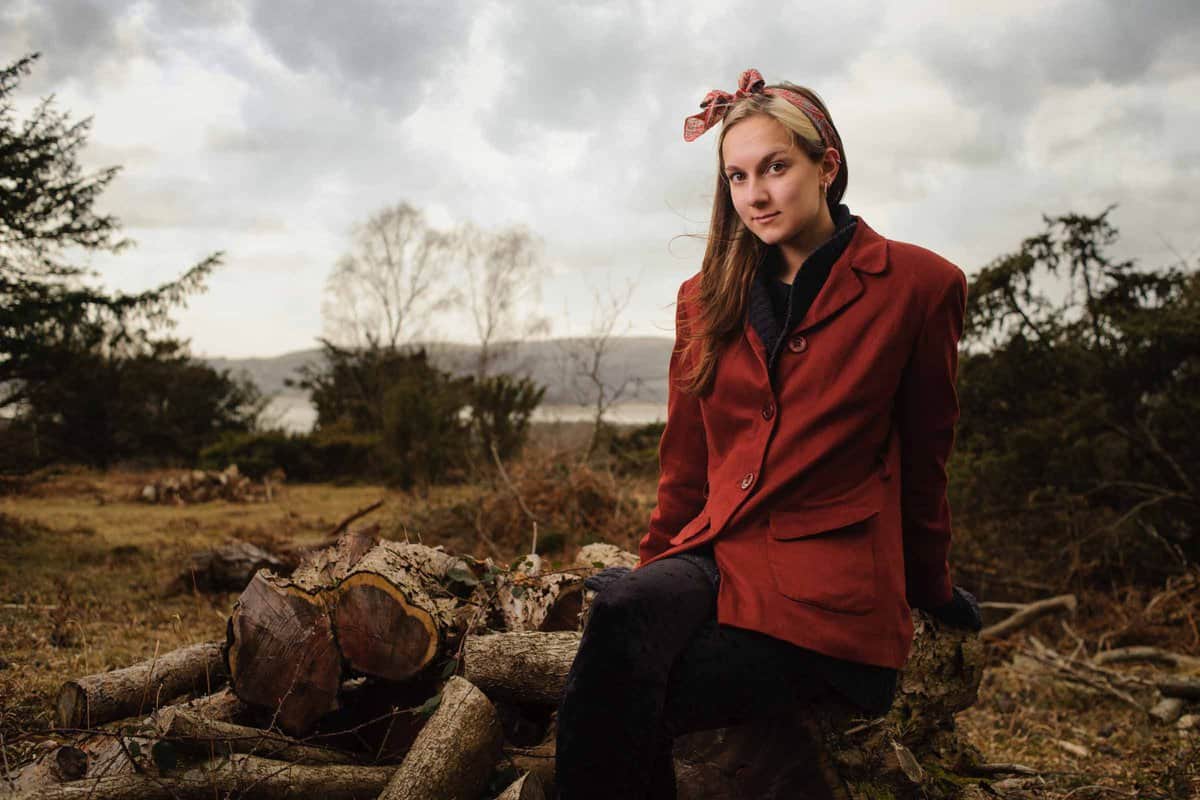 I've learned that photography is a cruel mistress, in that you can think you're creating your best work ever, but no-one will take any notice. The only way to keep going is to focus on constantly improving what you do. Comparing yourself to others is a surefire way to bring yourself to a screeching halt — because there's always someone out there that's making better work than you, for some value of "better".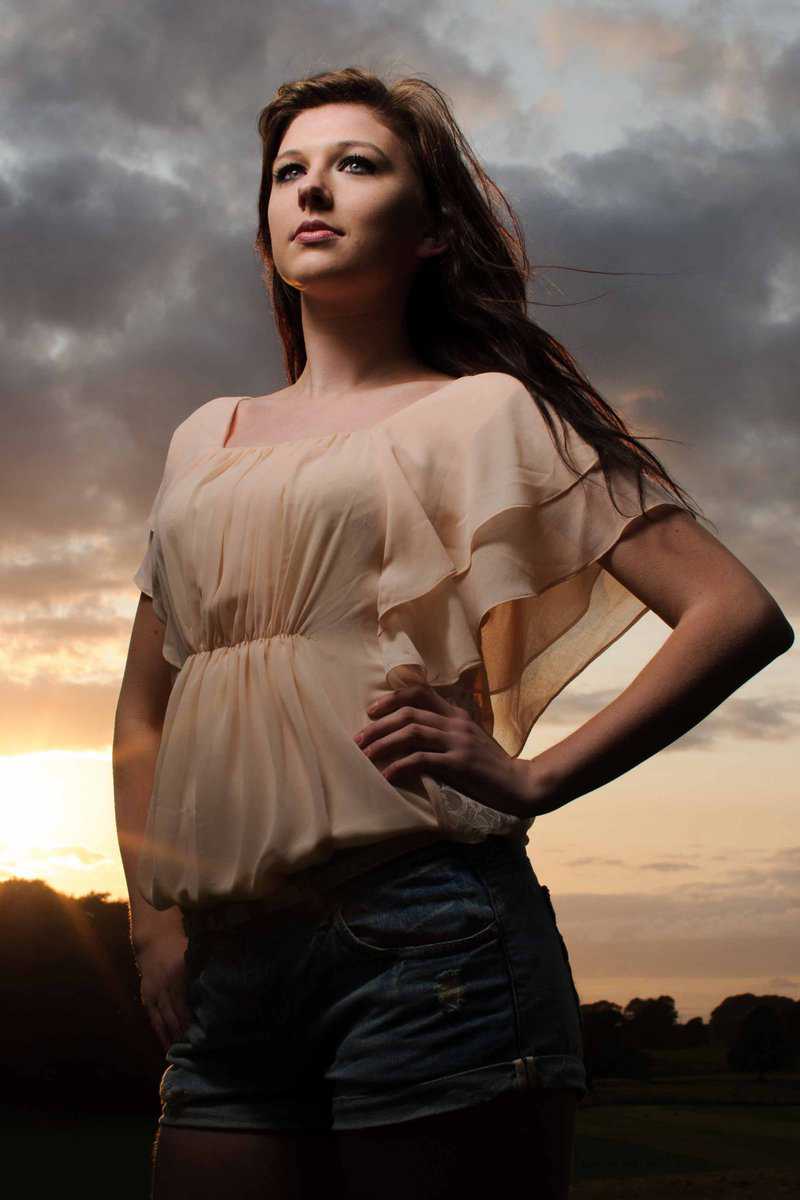 I brainstorm a lot. I always have a notebook with me, so I can allow ideas to sit in the back of my head and scribble down thoughts about them. I also sketch and storyboard things pretty extensively.
I often test things out in my studio in advance of the shoot. That lets me iron out the big kinks before shoot day.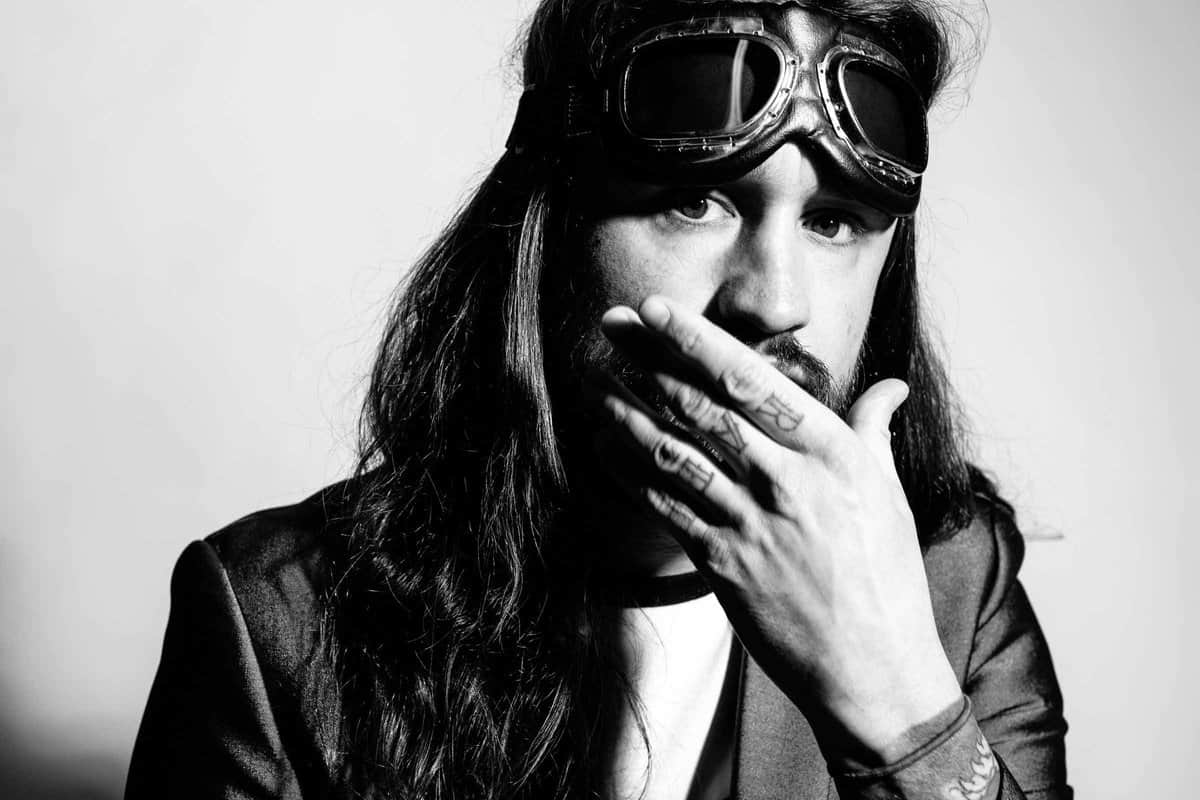 I'm use whatever tools I need to in order to complete the job. My go-to cameras are Nikons, but I long ago started looking at cameras in the same way that I look at hammers or any other tool: they're all good enough to do the job; the real creative work is done before you ever get on set, largely in your head.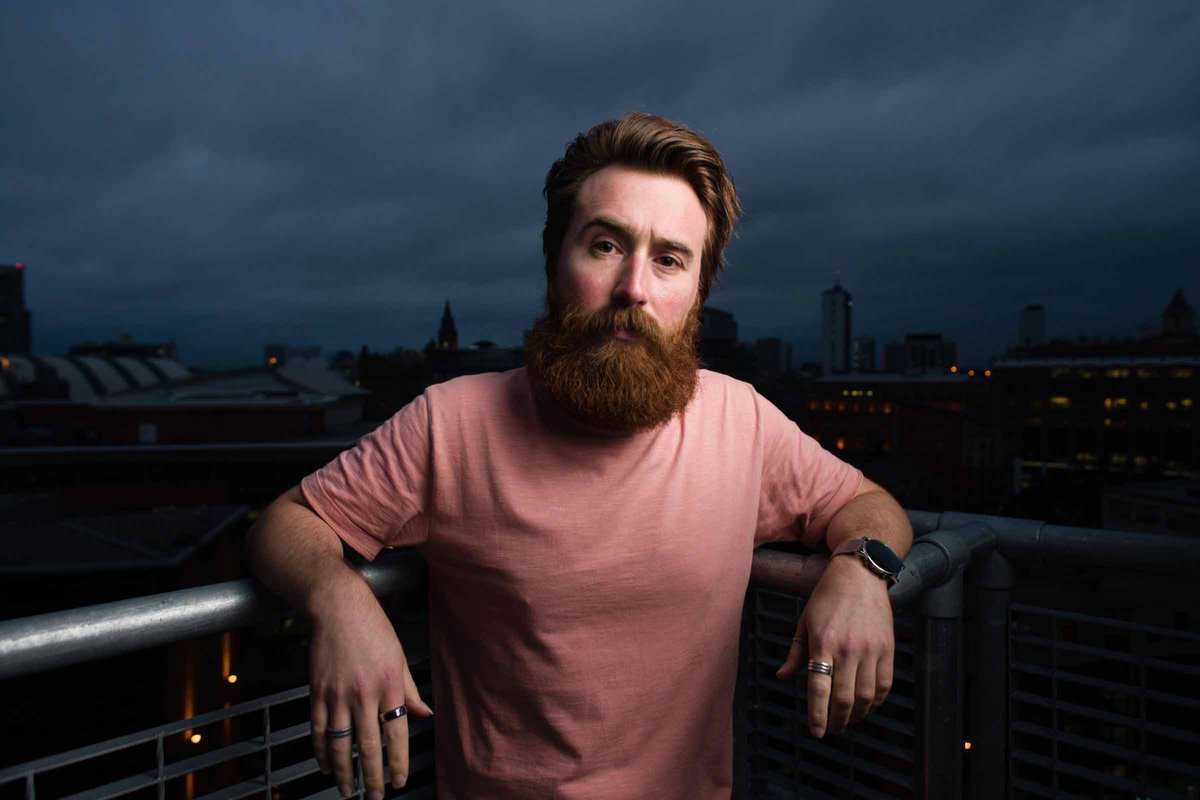 I have a small studio in Manchester — great for those Manchester days when the rain makes location work impractical. Most of my commissioned work doesn't take place in the studio, though — I started out as a location photographer and I've done my best to carry on being one, as that's what I enjoy doing the most.
I arrive at the location at least an hour ahead of schedule. Depending on the size of the shoot I'll usually have at least one assistant. There may also be hair, makeup and wardrobe on the crew. We have a pre-shoot briefing to make sure that the running order is nailed down.
Post-shoot is my wind-down time. I like to be the last to leave the set. It's meditative for me to pack away once our work is done; there's an element of trying to process the day so that it's clearer in my memory.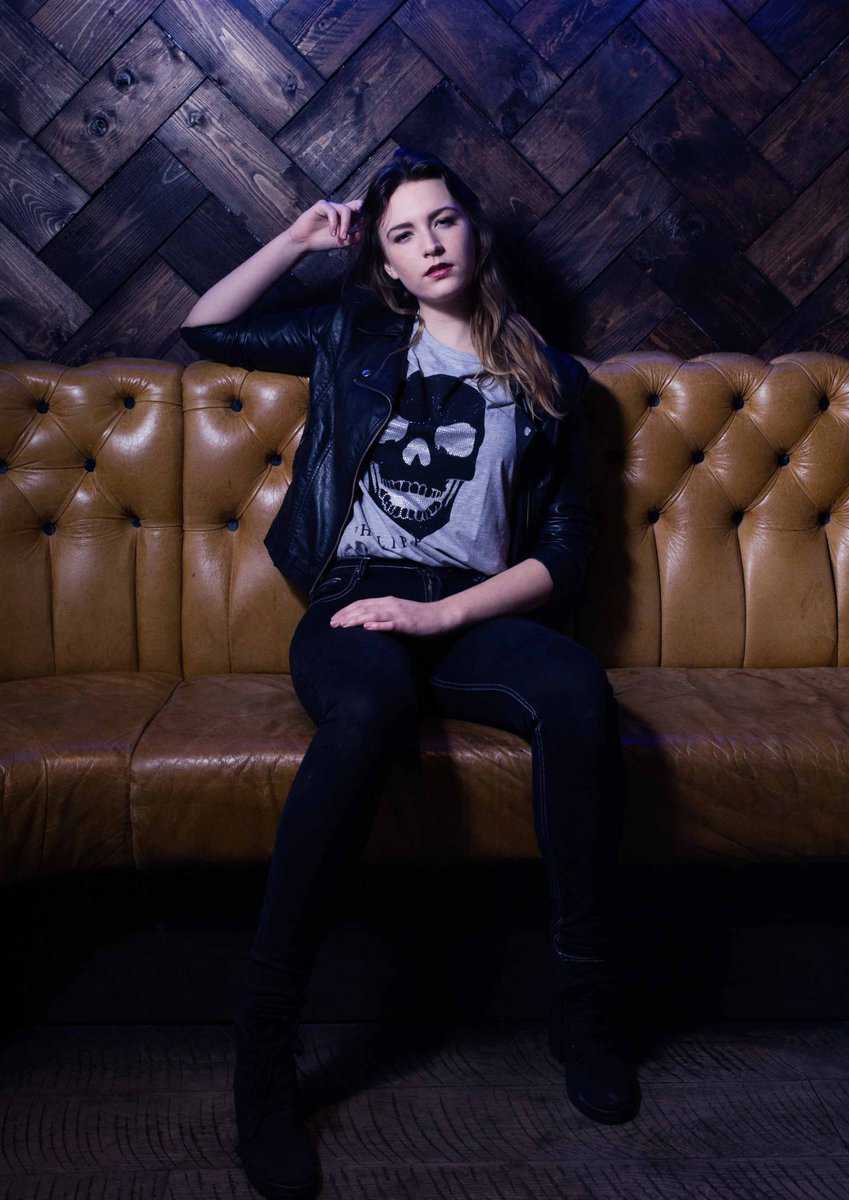 My advice for others:
Shoot as much as possible. If you're not getting commissioned yet, shoot the kind of work you want to get commissioned to do. Never compare yourself to others (if you find out how to do this, let me know). Hone your craft until it's second nature.
Take risks. The most rewarding moments of your career are the ones where you take a chance — even if it's a well-planned chance — that could fail.
Most of all, be kind to yourself and take the time to appreciate what you do and how lucky you are to be doing it. Life is short, and it's easy to get so busy that everything passes you by.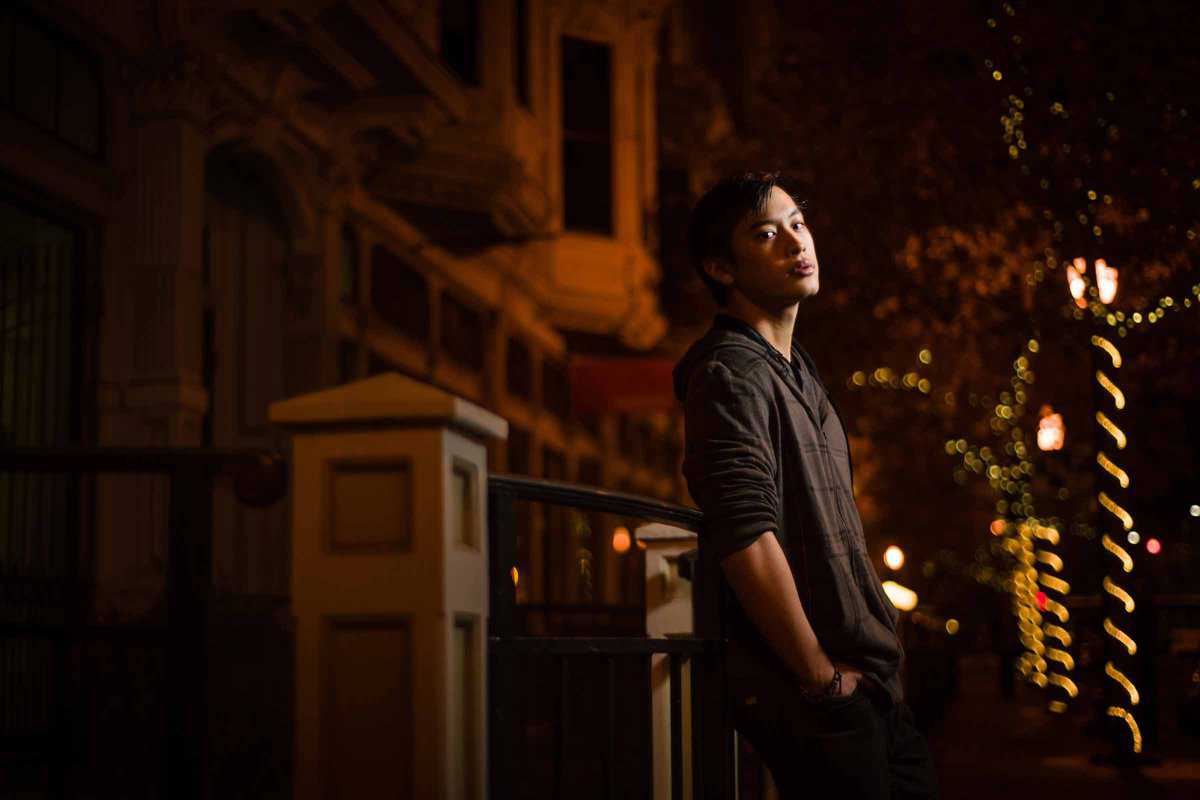 I want to start doing more conceptual work — making whole stories that fit in single frames. I'd like to be able to use my photography to do good in the world somehow, though I don't know what that looks like yet.
Ultimately, I want to be making pictures until they nail shut my coffin.
Learn more about Graham on his website.