Bourdon Brindille creates images and sculptures that are playful, absurd, otherworldly and awash with ideas drawn from the pains and pleasures of life.
Compare prices for graphic design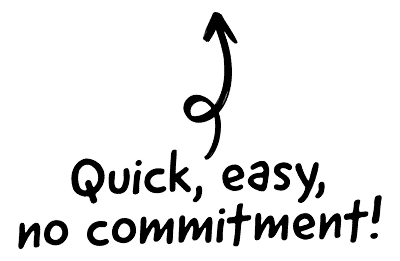 To start, a cautionary tale; I am, unfortunately, despite the ramifications, an amazingly egocentric artist who pretty much just wants to produce work that I want to produce. For this reason, I have not sought out commissioned work, preferring to earn money by selling my own work or through other employment, even though I studied Illustration, which was a very client-focused degree course. I have and do work for clients, but I tend to cherry pick these jobs on whether they coincide with ideas that I am interested in or whether I consider them a good cause. As I said, this has had ramifications, and I'm sure I am treading a more difficult path because of this attitude, but then Art is something I love and for this reason I do not want to sully it using it for purposes that I do not believe in. I feel with the things you love in life, sometimes the easier routes are not the best. Do what you love despite the repercussions, I say.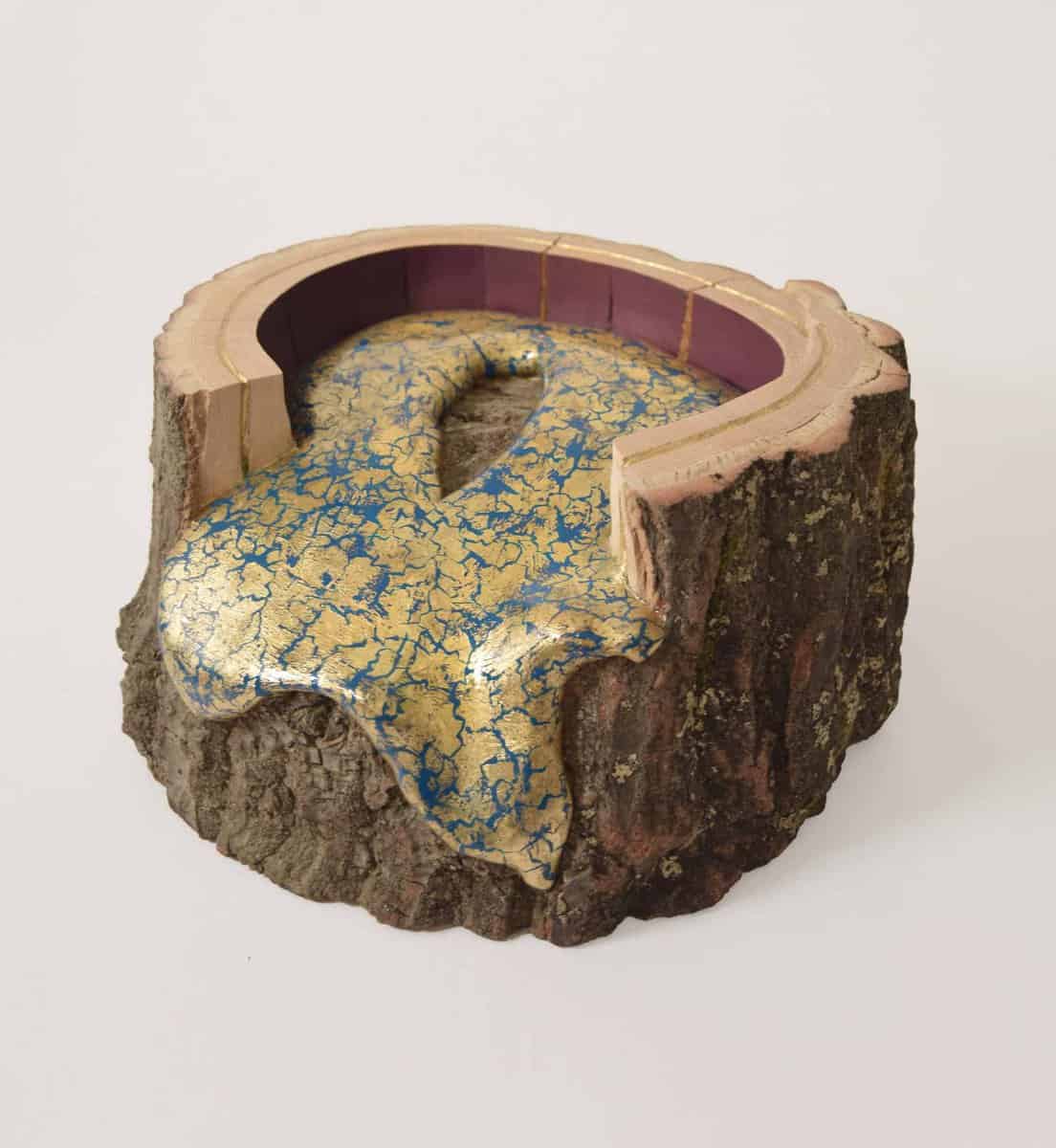 The CRM platform to grow your business
Great for entrepreneurs
Powerful data analytics
Manage sales and data

Seamlessly connect data, teams, and customers
Cutting-edge marketing
Ideal for teams or solo use
Measure sales conversions

Powerful web builder and advanced business tools
Great for startups
Powerful web page builder
E-commerce available

Supercharged content planning
Great for marketing
Better than lists or sheets
Manage social media

Create a new website in 10 minutes. Easy.
Launch your website fast
Powerful data intuitive
No coding skills needed
I studied Illustration in Falmouth University gaining a First Class Honours Degree and despite my attitude to client-focused work, loved the degree course and learnt an awful lot about both technique and the industry whilst there. The course was very skills focused, where I learnt a lot of practical and theoretical knowledge from the art side. Also, as all the tutors within the course were still practicing within the industry, it gave sound advice from this standpoint.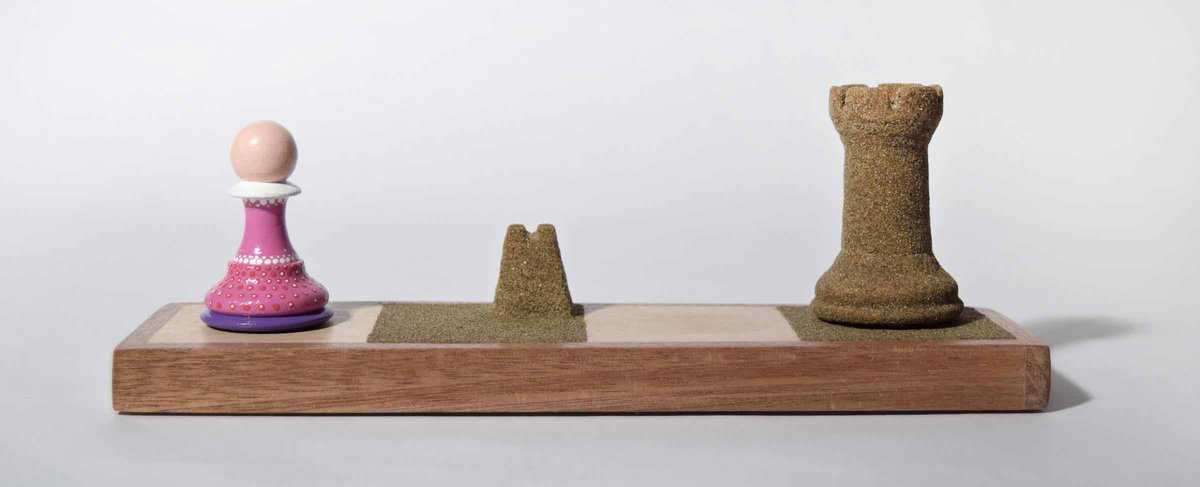 When working, I generally start with a single idea: a quick thought of a nice image or something that I want to convey. I just jot this down in a little note pad, usually just as three or four words which will remind me of the idea when I come to make it. When I start on it, I very rarely do any sketches, preferring to allow the process of producing it to dictate where it goes. This allows me to be constantly interested in the production. I reckon if I had sketched and measured and solved all the issues of production before I started then it would have felt like I had built or produced it already (in my head) and I would feel like I was covering old ground, making it feel like a chore. It's an organic process that tends to work for me.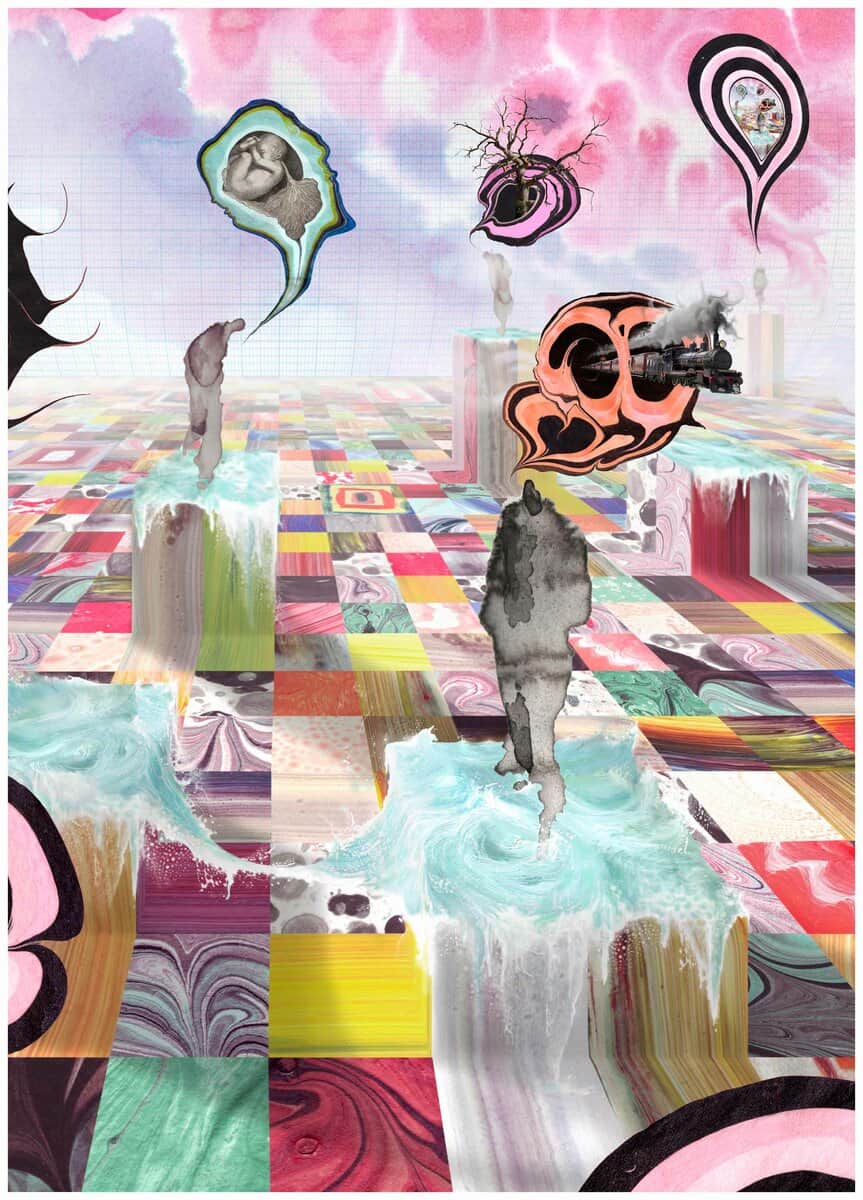 I love working with wood and in 3D, I feel this can often nail down my imagination better, creating a more 'real' and solid manifestation of the idea. Wood is such a great medium as it's a very versatile material that can be manipulated in many ways yet still has a earthy giving nature to it which, when left up painted is warm and welcoming. I use carving knives, chisels, saws, lathes, gouges even scissors and pretty much any other method that suits the intended purpose, it really is a very versatile medium.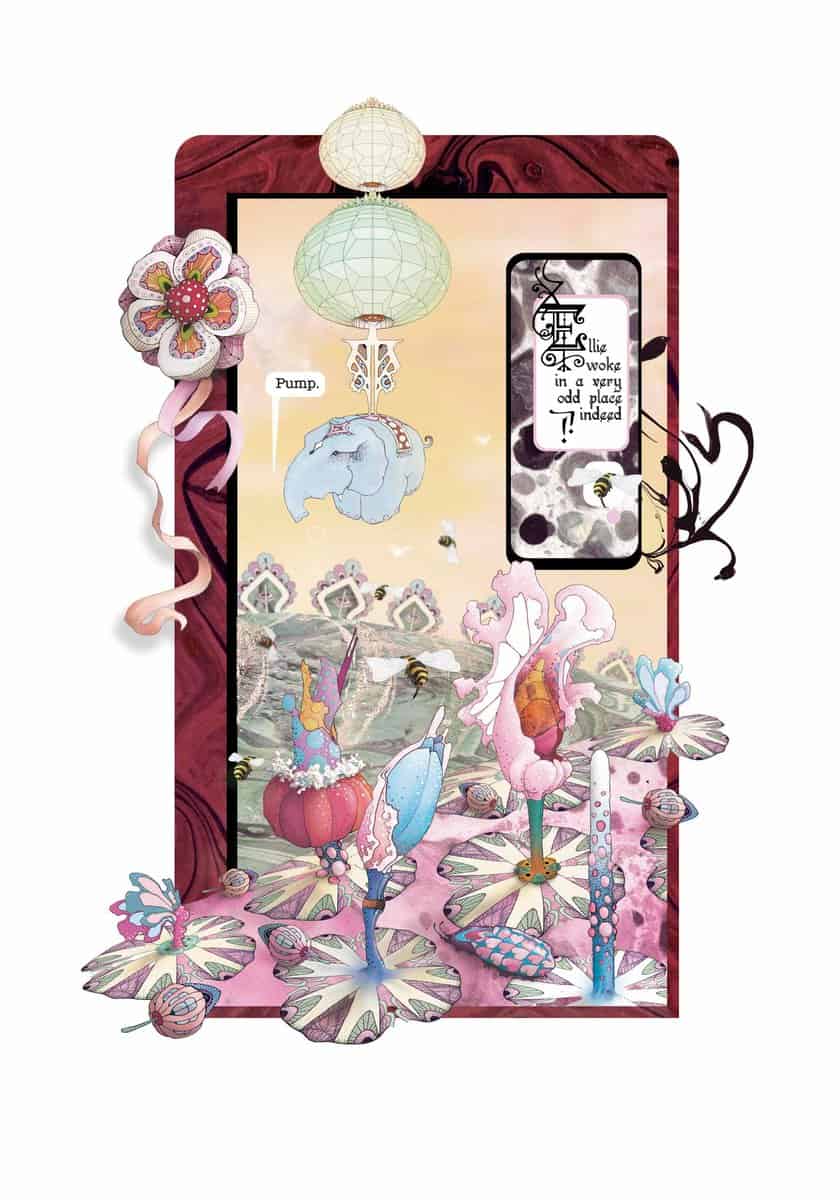 I still produce a lot of 2D work as this can have a freshness and spontaneity that, for me, much sculptural work cannot. With this work, I tend to use Photoshop heavily. I have a stock of images I scanned in of brush strokes, ink marks and paint splatters of all different media and colours that I then manipulate in Photoshop. Almost every image I produce is produced with these images, fiddled about with and changed, with possibly some pen or pencil drawing within the image.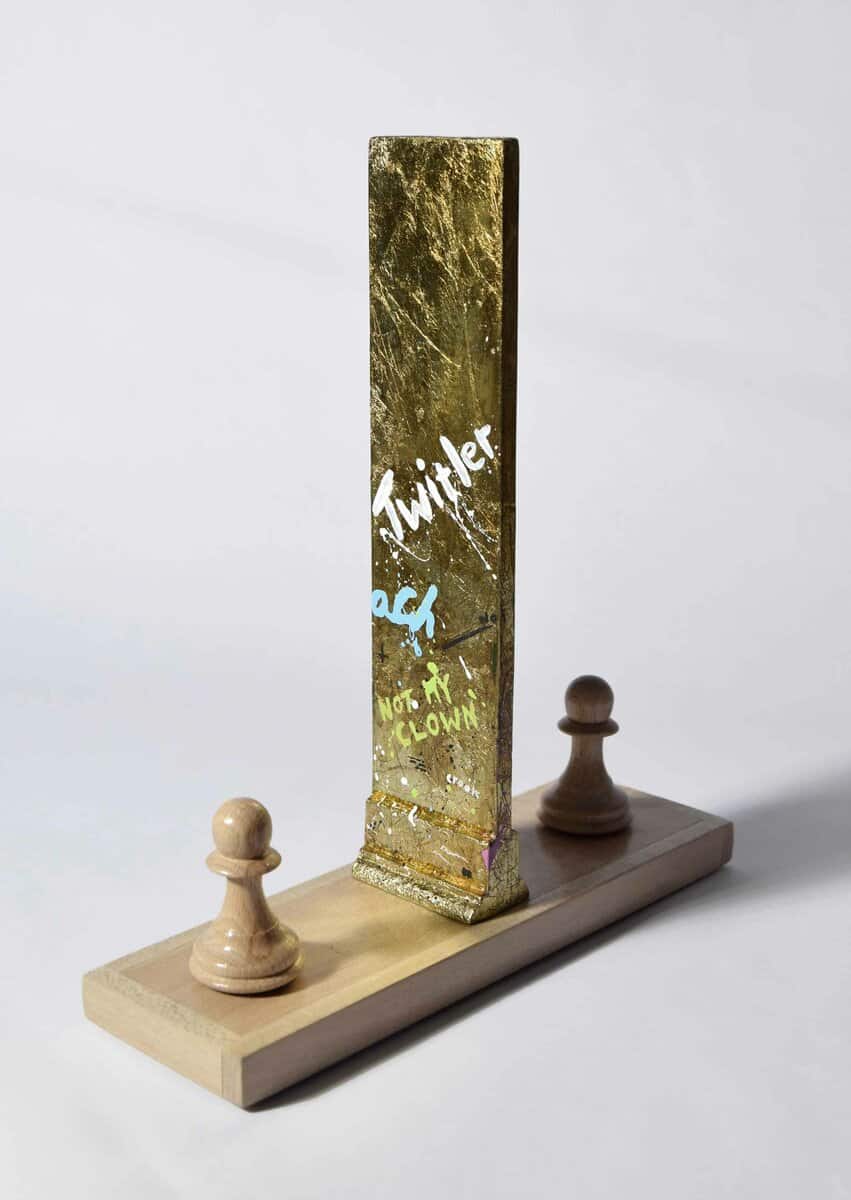 I work from home, the downstairs of my house being basically a wood workshop (this is not great if you don't want sawdust in every nook and cranny of your home) and generally listen to a lot of music of all different shades whilst working. Music is what drives me throughout my entire life and makes all those long hours working alone on pieces fun and emotional and thrilling. Without music and coffee I don't think I would have much of a body of work at all.
If I had any advice for people trying to have a career in art it would be to just do what you love. Isn't that the reason we all got into it in the first place? Sometimes I forget this, when I'm focusing on making money from it and I have to take a step back and just become a child about it all again and play. That's what Art is, the art of playing. And the other thing I would say is never listen to negative advice, advice that tells you that 'this is not the way to do something' . . . "don't use that brush for that technique" etc. etc. It can only be unhelpful. There may well be good advice hidden within it, but the idea that one way is not right or one way is the right way is nonsense, we are all different, find your own path.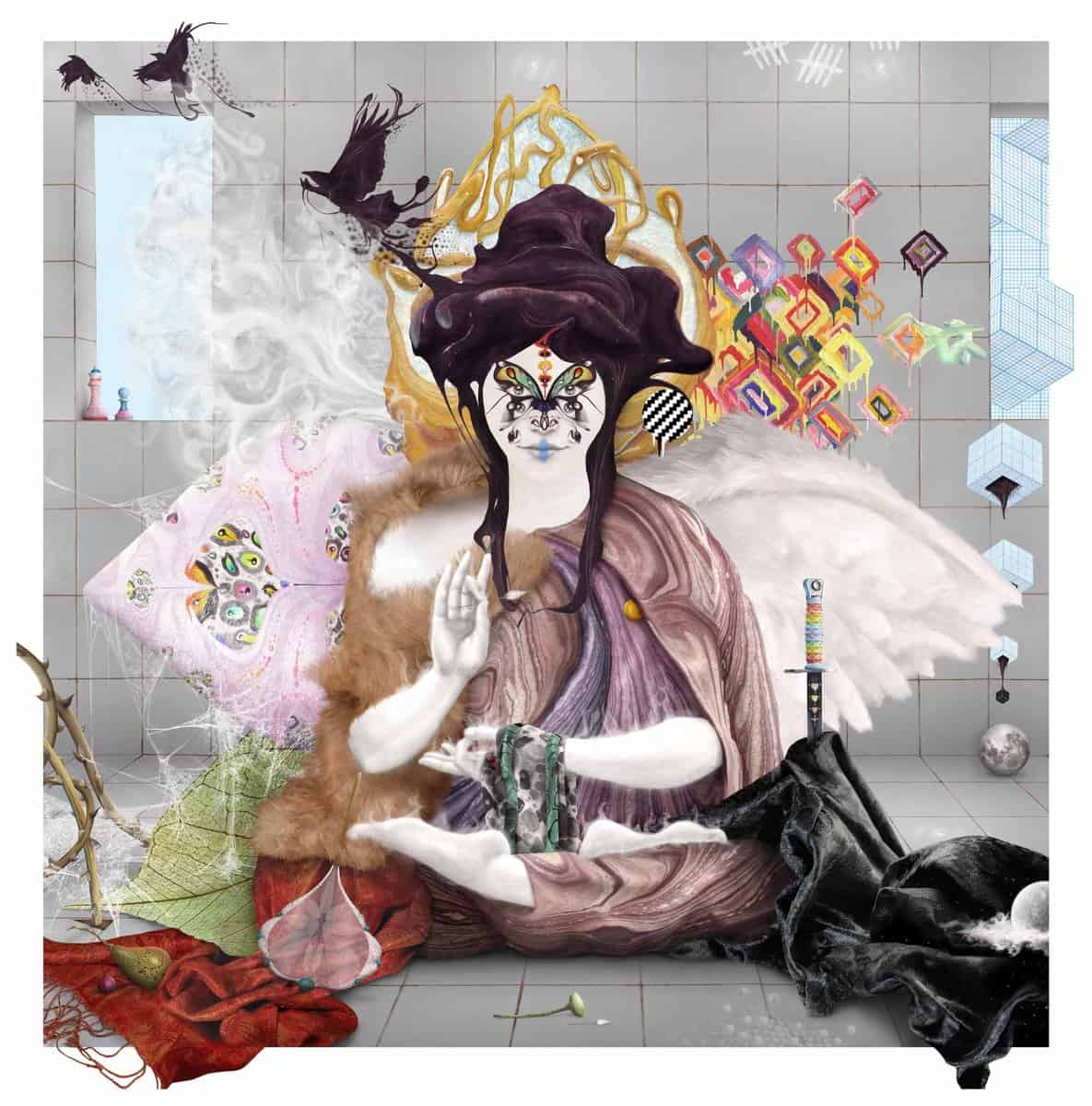 My ambition is to become more and more adept at the transposition of an idea to reality. To clear the nonsense that surrounds and muddles an understanding of a thought or idea when viewing one of my images or sculptures. To attempt to gain a succinctness and clarity of vision in my pieces that they would require no further explanation of words or esoteric knowledge but that a viewer would just 'know' – no matter how complex an idea I'm trying to convey – what it is I'm trying to say. Most unlikely. But hey, its got to be worth a shot, right?
Learn more about Bourdon on his website.