Illustrator Liz Rowland shares the story of how she quit her stable job to travel, see the world and build a new creative portfolio.
Compare prices for graphic design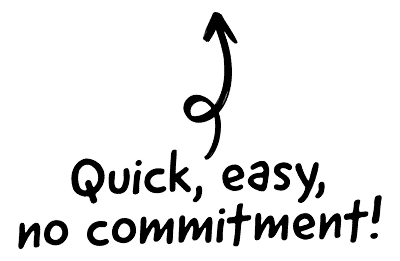 I have been drawing since an early age and it naturally led to me studying Illustration at University. However by the end of my degree I wasn't ready for commercial illustration and needed to spend some more time developing my work. I didn't have a way of working that I was comfortable with.
That is scary at the time when you feel like everybody else has it together, but in hindsight it's the most normal thing in the world. Just because your schooling has ended, it doesn't mean you're a fully formed professional. I decided to take some creative time out to learn about the real world and took a job outside of the industry for while.

The CRM platform to grow your business
Great for entrepreneurs
Powerful data analytics
Manage sales and data

Seamlessly connect data, teams, and customers
Cutting-edge marketing
Ideal for teams or solo use
Measure sales conversions

Powerful web builder and advanced business tools
Great for startups
Powerful web page builder
E-commerce available

Supercharged content planning
Great for marketing
Better than lists or sheets
Manage social media

Create a new website in 10 minutes. Easy.
Launch your website fast
Powerful data intuitive
No coding skills needed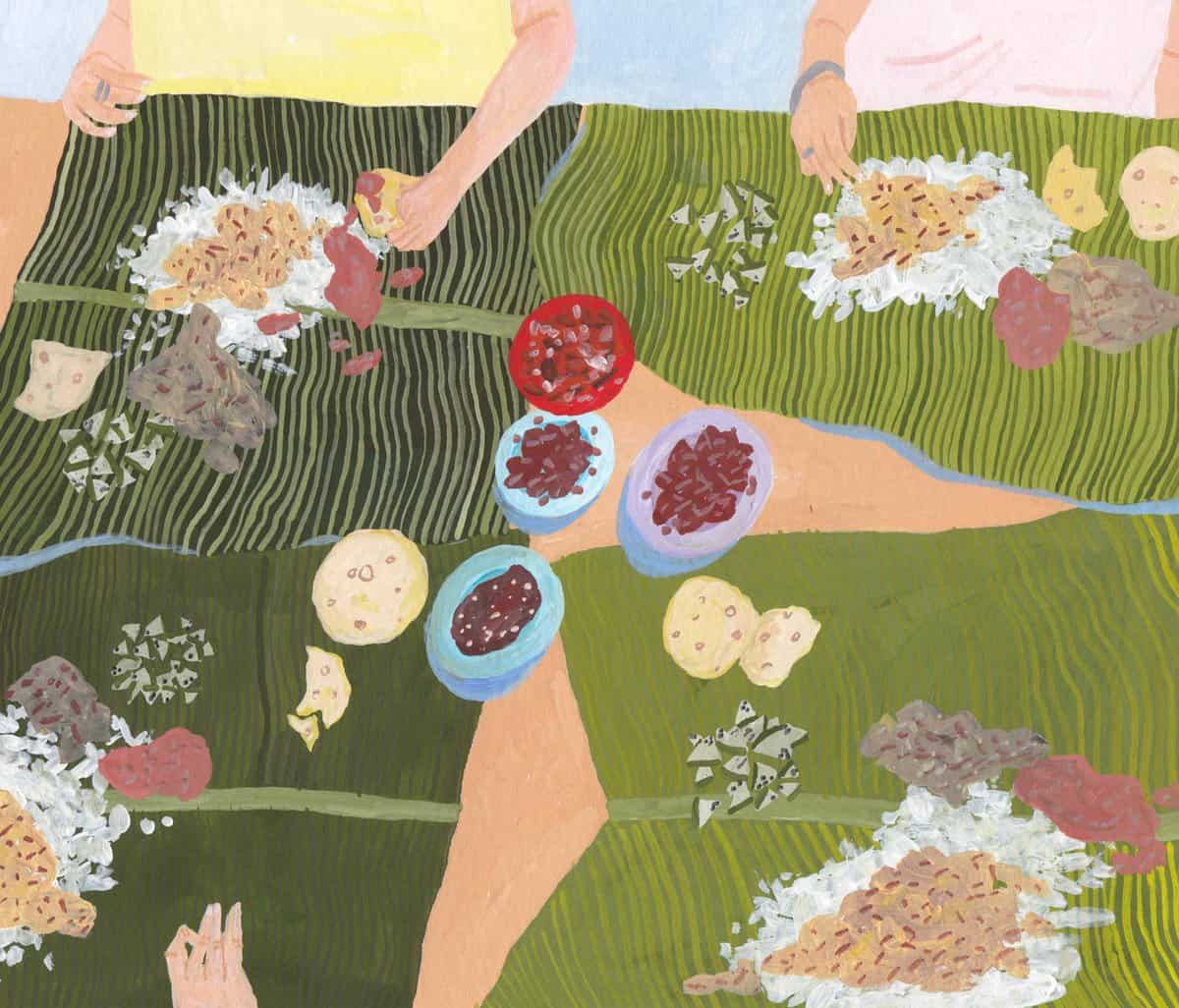 That job taught me a lot. It helped me grow up and take my creative work more seriously. After a few years the novelties of a stable job wore off and I felt lost and dissatisfied. I made a decision to leave and reassess what I wanted and where I was going. For me, the repetitiveness of a full time job was one of the hardest aspects. I always had itchy feet. I needed to escape my routine to realise it was blocking my creativity.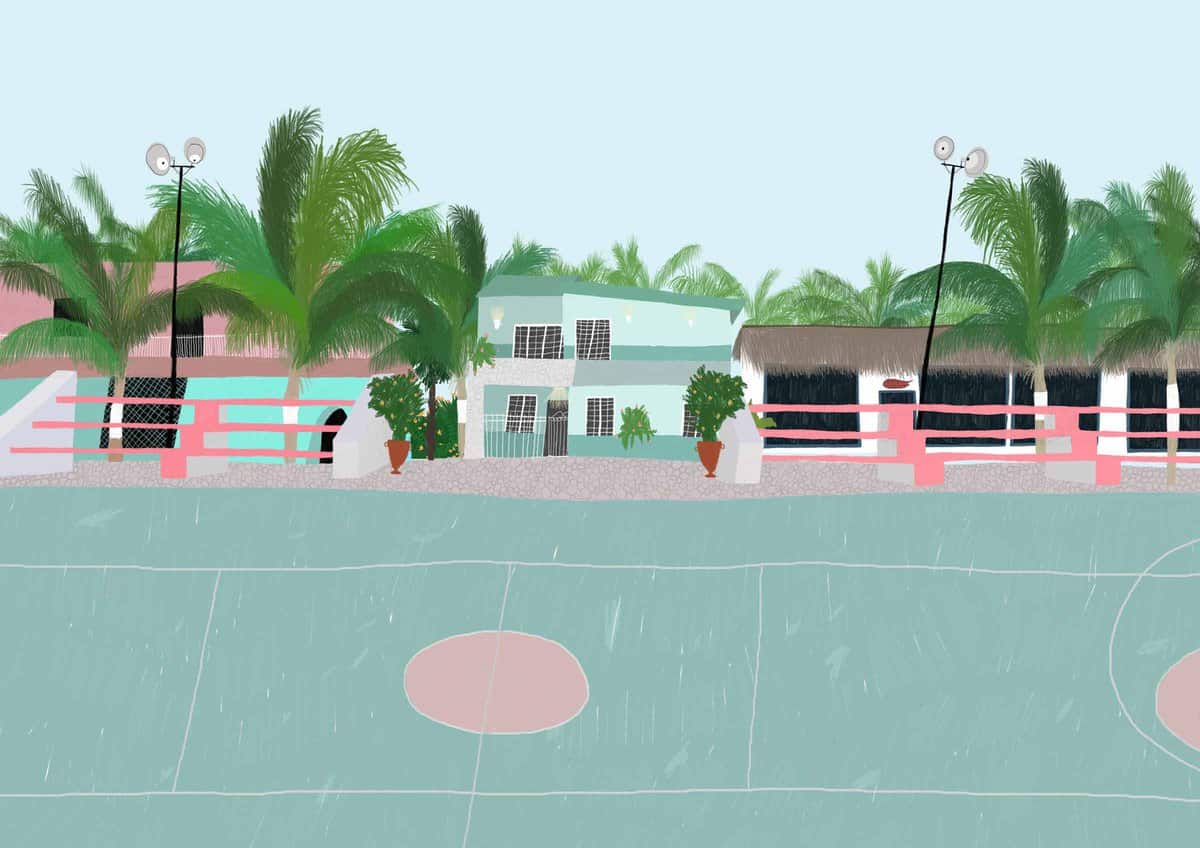 I spent a few months travelling Latin America and picked up a sketchbook to record the trip. It was such a relief to be drawing again. I was full of inspiration and energy and ready to put in the work to build a portfolio I would be happy with.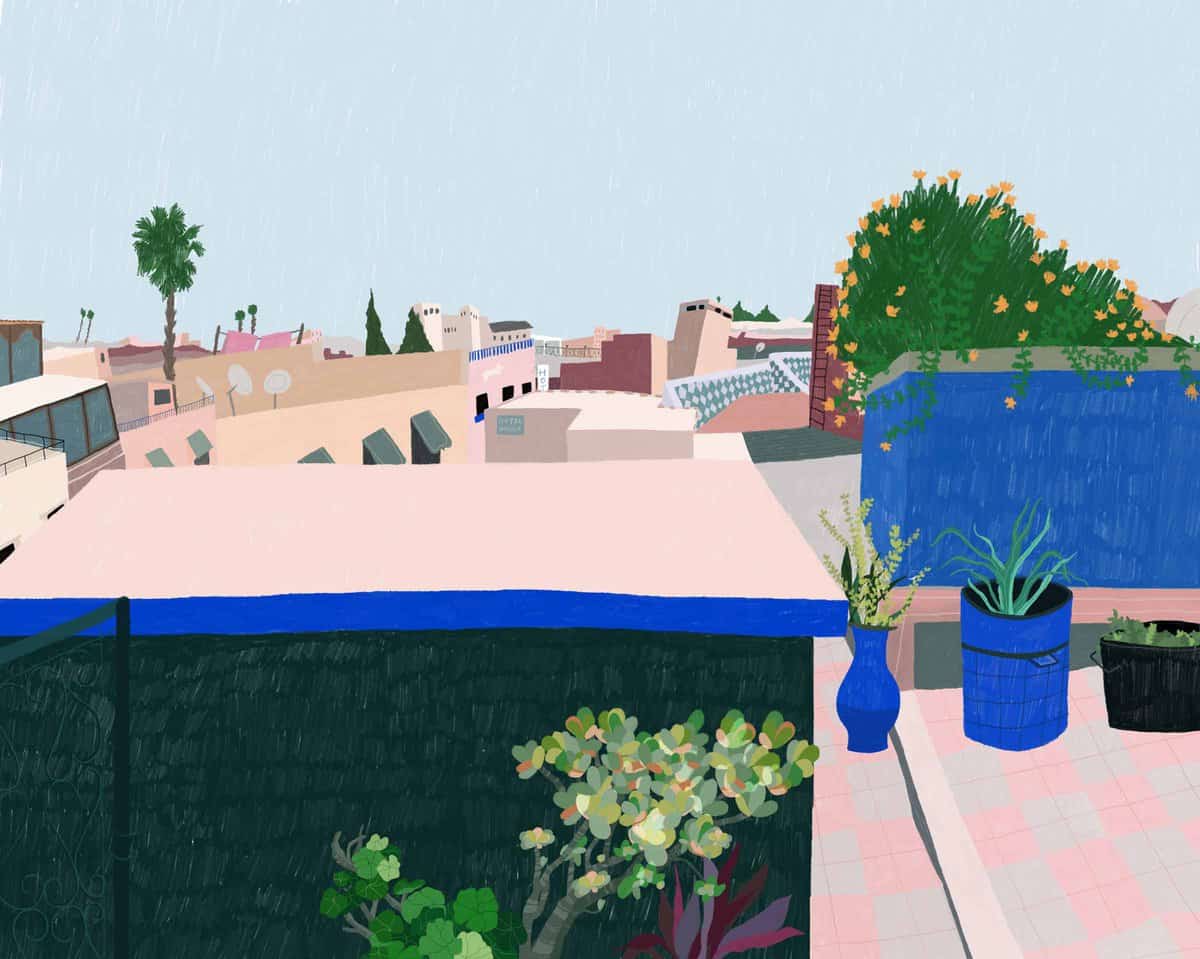 At the end of my trip I flew to Australia, having made the decision that I wanted to make a career out of commercial illustration. I got set up in Melbourne and joined a shared studio space. I put a website together and got my work online. From putting my personal projects out there I started getting private commissions, which led to selling my work through retailers and slowly I began building more contacts. I am now beginning to work on commercial projects and I'm very happy to be moving in that direction.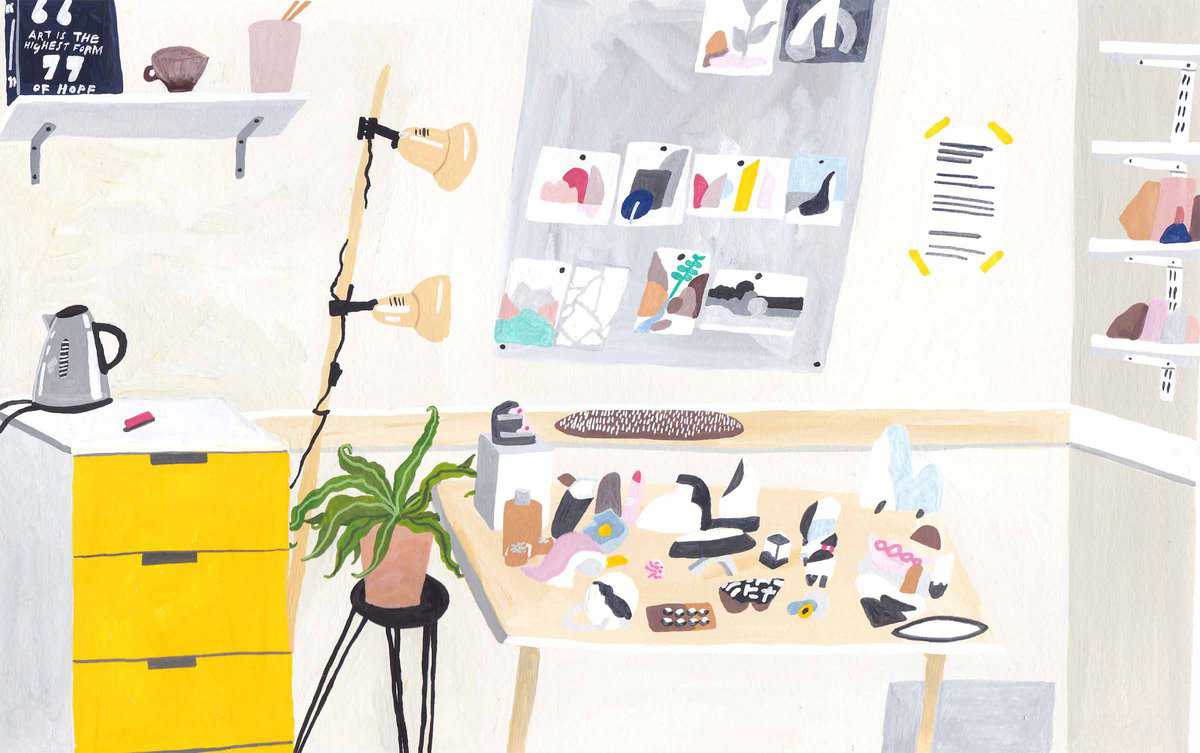 My studio is a 10 minute walk from my house. I share this space with 15 other creatives which has been an amazing experience. I like working around people and it is especially helpful in a new city. Having the social aspect, alongside amazing support and feedback has really kept me focused.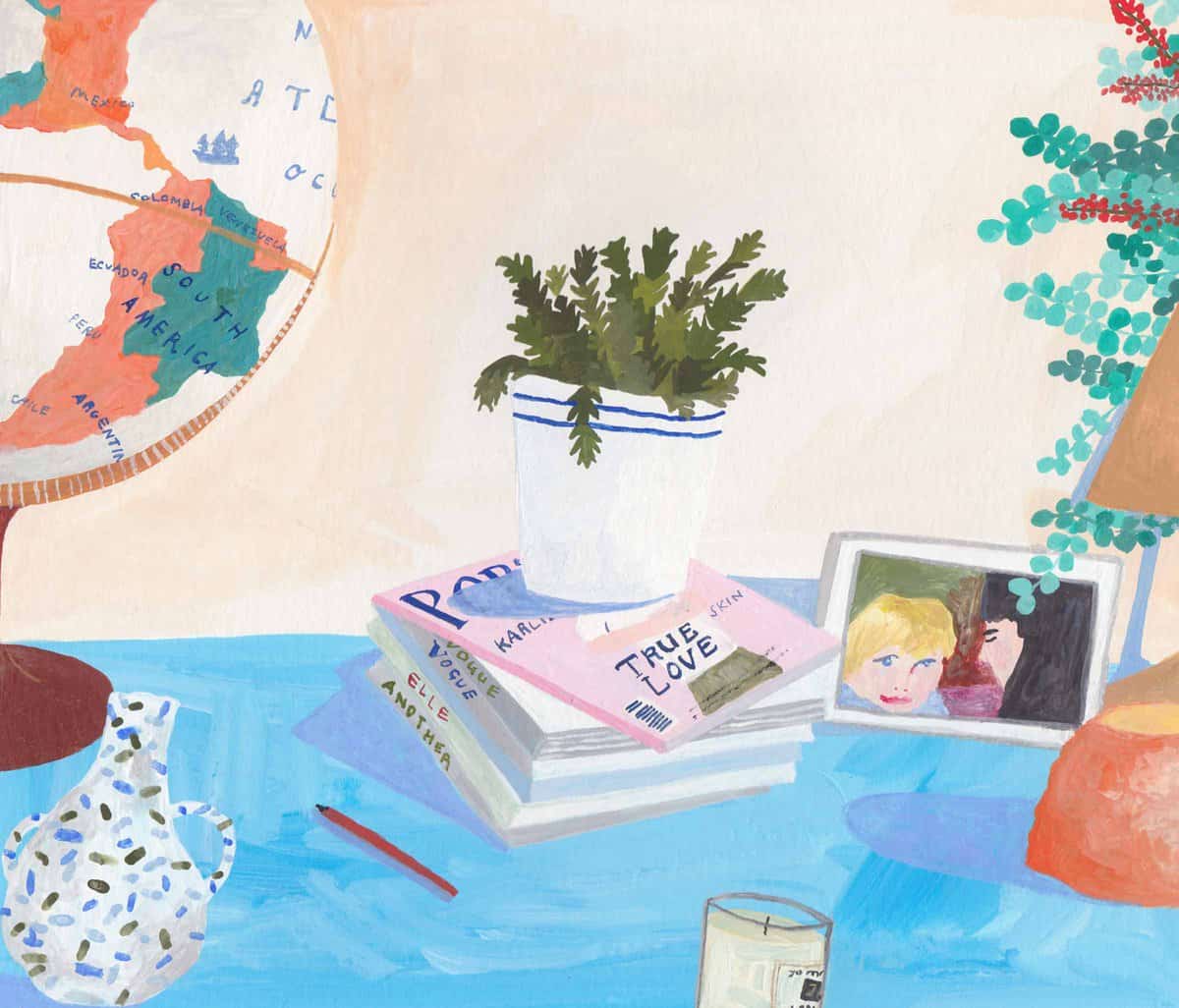 I still have the Monday-Friday mentality which helps me avoid mid week procrastination. However, having flexibility and control over my day is important to me. As long as deadlines are met, I can work from wherever suits me on the day. Mid summer Australian sun can be a huge productivity killer! If it's 40 degrees and I'm melting in the studio then I will work from home. I can't imagine giving that freedom up again anytime soon. Hopefully I won't have to!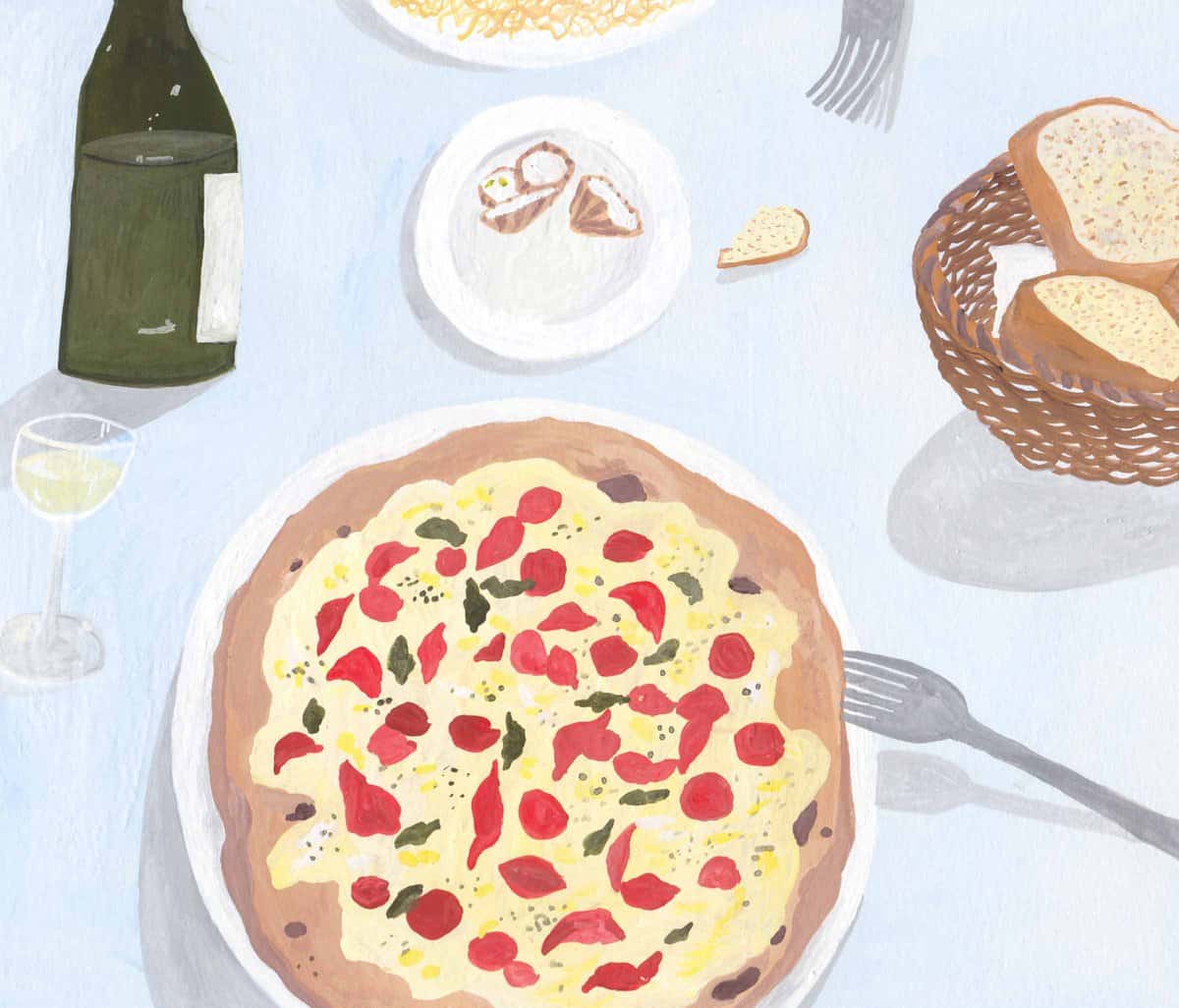 I work by hand using gouache which is my favourite, or digitally using Photoshop which is necessary. I approach both in a similar way. I don't like over planning so I only produce roughs when required for commercial projects. For personal work and private commissions I start with only a loose idea of how the image will look and begin putting colour down straight away. I love working this way. I use my photographs and travel sketchbooks as visual references no matter what I'm working on.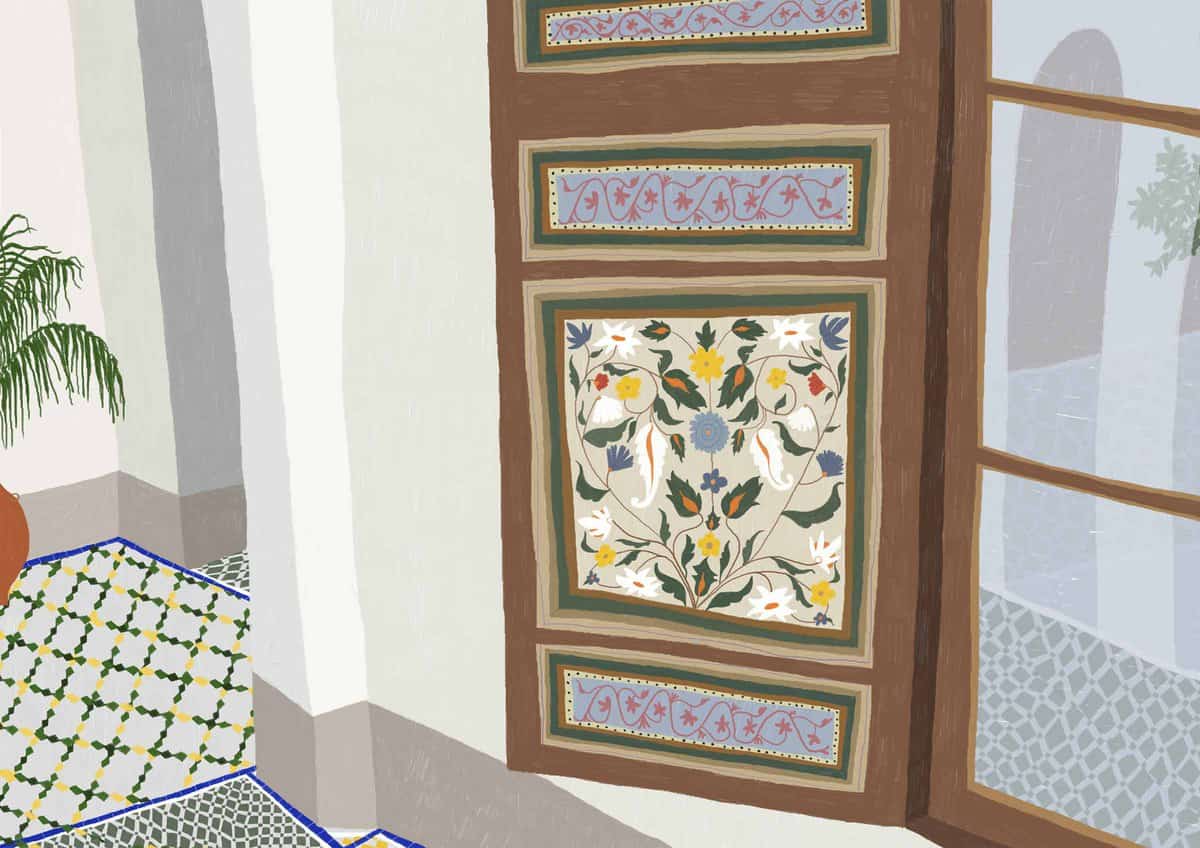 I am aware that it is early days in my illustration career and I still have a lot to learn myself. However, what I can say is having a 'real job' after university was invaluable. I learned a huge amount through working outside of the industry, and it help widen my perspective. Everything you do teaches you something and gives you a better understanding of the world. It helps you understand money, schedules, teaches you to work hard and act professionally, taking on responsibilities that are outside of your comfort zone. All of these things are transferable skills and will serve you well in the freelance world.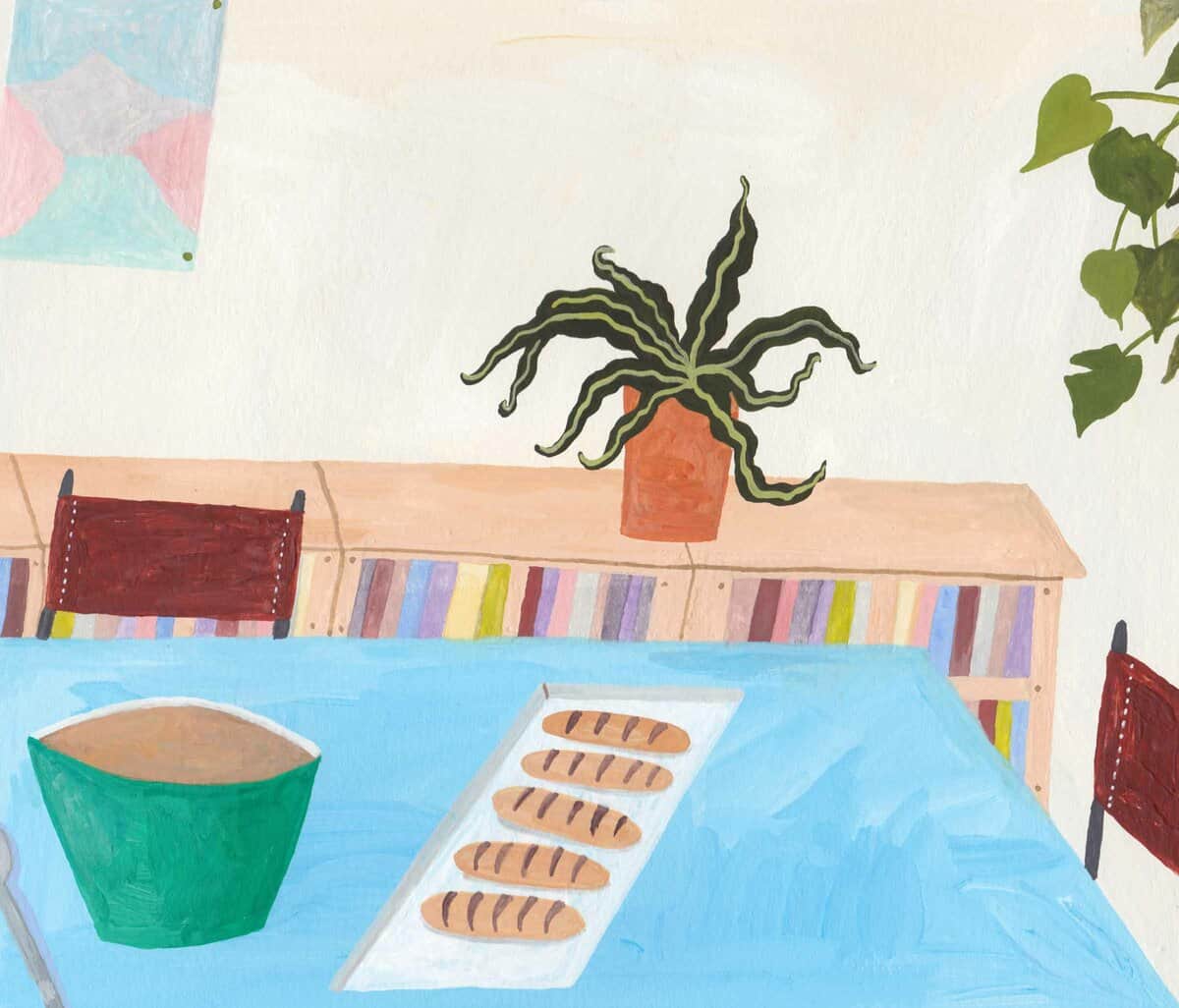 I would also say there is no rush. Everyone moves at their own pace and that becomes part of you and your journey. If it's important enough to you then it will happen eventually. You just have to put in the work and stay patient.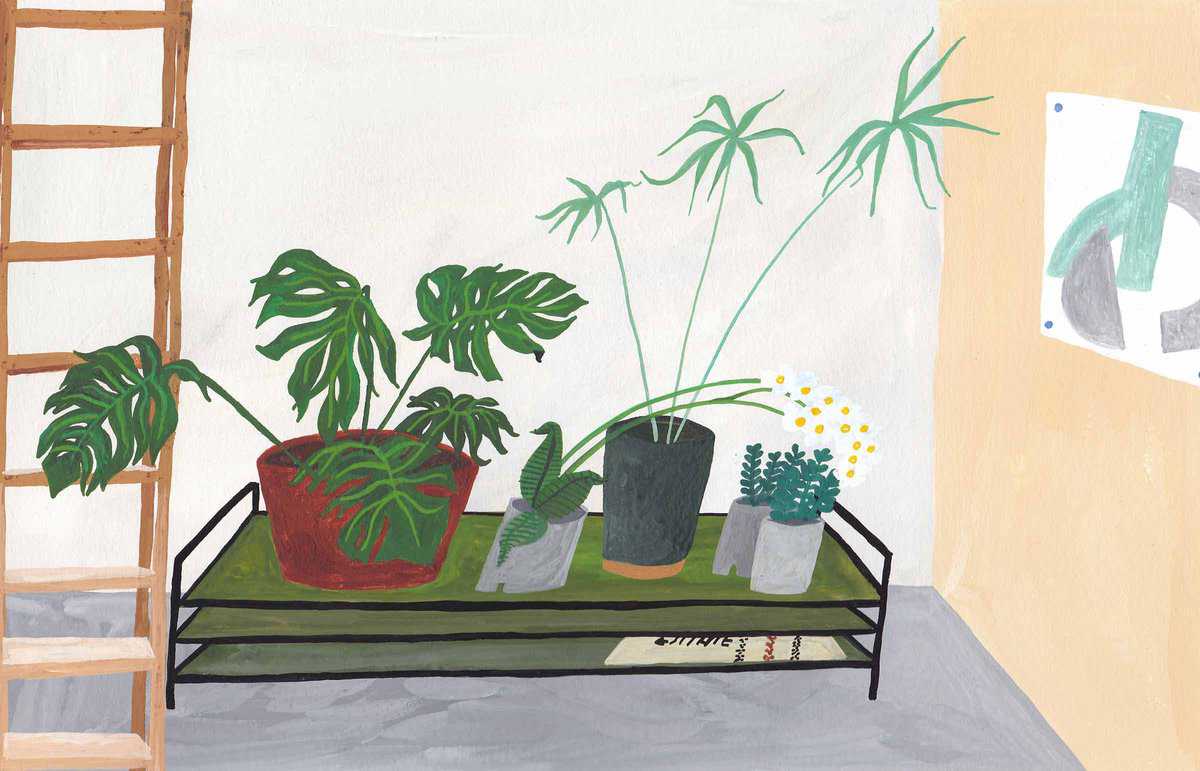 Coming back to Illustration after a few years out learning about the world, I have more of an understanding and awareness of the type of clients I want to work with. I am interested in discovering other ways of living. I am fascinated by people and cultures and my work now is mostly centred around that. So far I have been lucky in that the clients I have worked with have approached me for projects that have a crossover with travel. It is my aim to continue in that direction over the next few years and build on my experience. I want to use my work to create a life that is interesting and unexpected.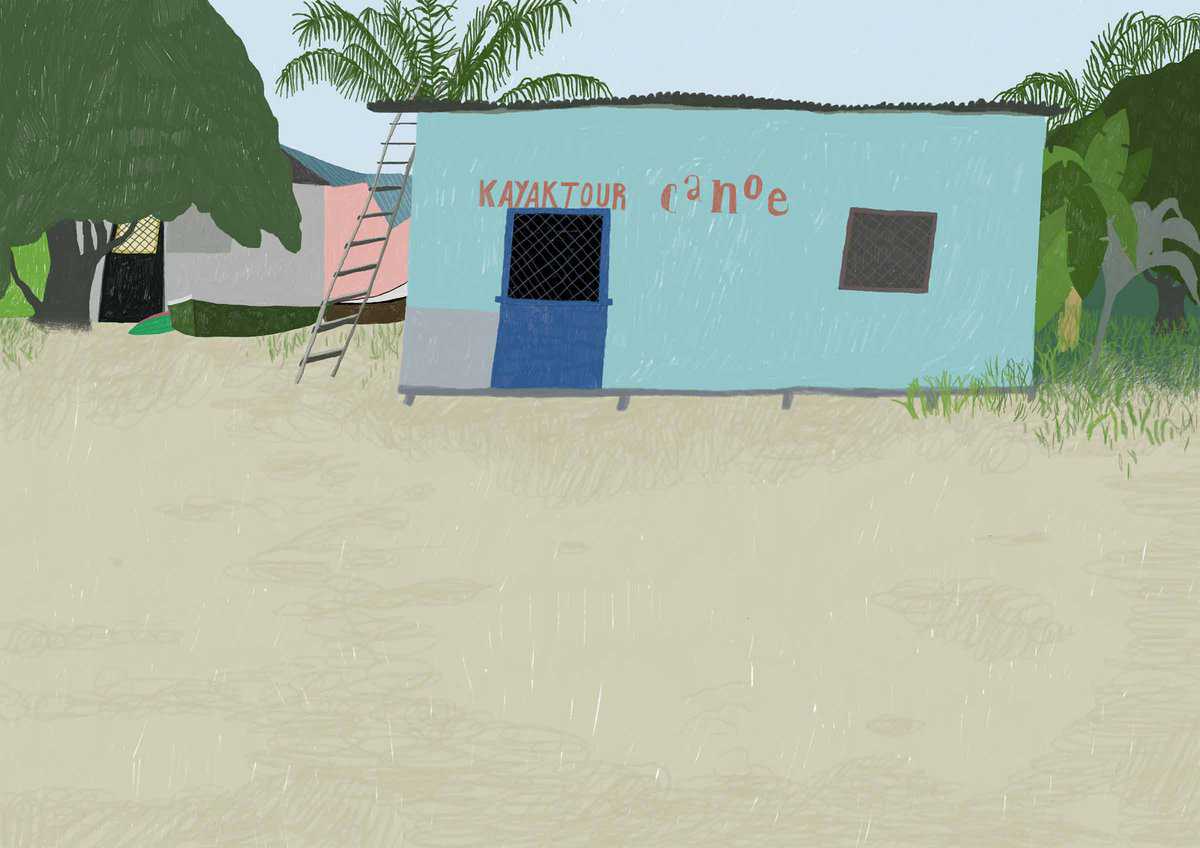 I am also working away at a children's book in collaboration with a writer in the U.K. It would be amazing to see this come to fruition. Each new thing is exciting right now and I want to keep that appreciation. I love not knowing what you may be working on in a months time.
Learn more about Liz on her website.