The work of painter and illustrator Joseph Murphy  has been included in juried shows and exhibitions through the Society of Illustrators of New York/Los Angeles, 3×3 Magazine, Creative Quarterly, and ICON (National Illustration Conference).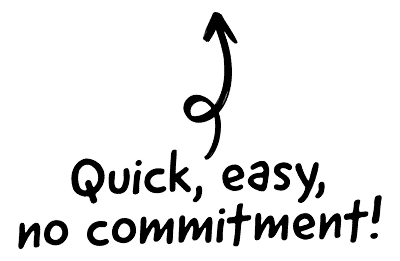 My work is geared towards the markets of book publishing, editorial, entertainment, and galleries.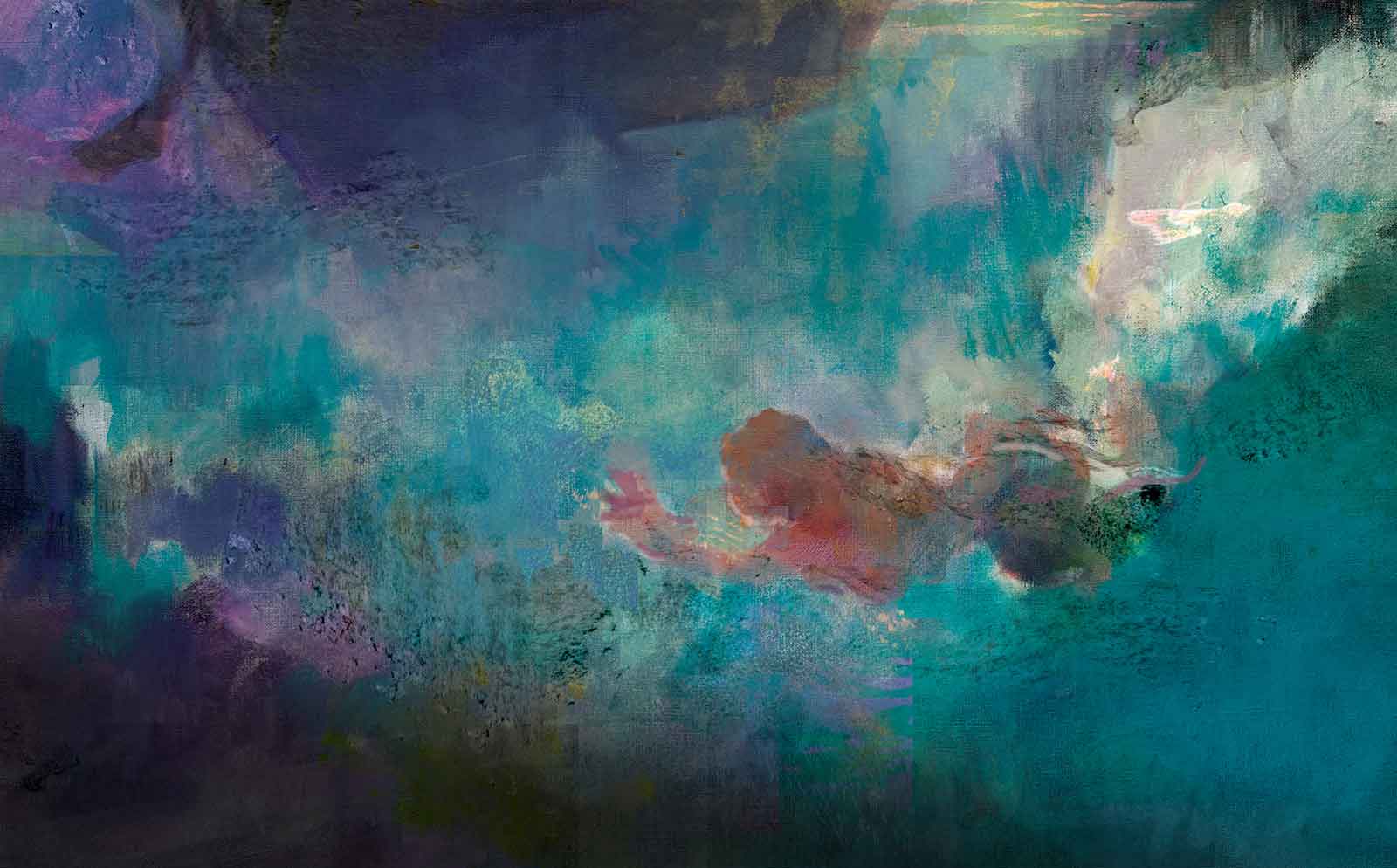 The CRM platform to grow your business
Great for entrepreneurs
Powerful data analytics
Manage sales and data

Seamlessly connect data, teams, and customers
Cutting-edge marketing
Ideal for teams or solo use
Measure sales conversions

Powerful web builder and advanced business tools
Great for startups
Powerful web page builder
E-commerce available

Supercharged content planning
Great for marketing
Better than lists or sheets
Manage social media

Create a new website in 10 minutes. Easy.
Launch your website fast
Powerful data intuitive
No coding skills needed
I began my career as an artist at an early age through an interest in comic books and fantasy trading cards. I would often collect them for the art and draw my favorite characters, teaching myself how to improve my skills in the process. Artists like Dave DeVries and Greg Hildebrandt at the time were depicting superheroes realistically rather than flat and outlined, which totally blew my mind as a kid, and eventually opened me up to the world of painting.
Eventually, I developed a fascination for loose, painterly book cover illustrations in the 1990's from artists like Barron Storey and Dave McKean. Tonally and thematically darker, they were alluring to me for having to use my imagination to complete the story.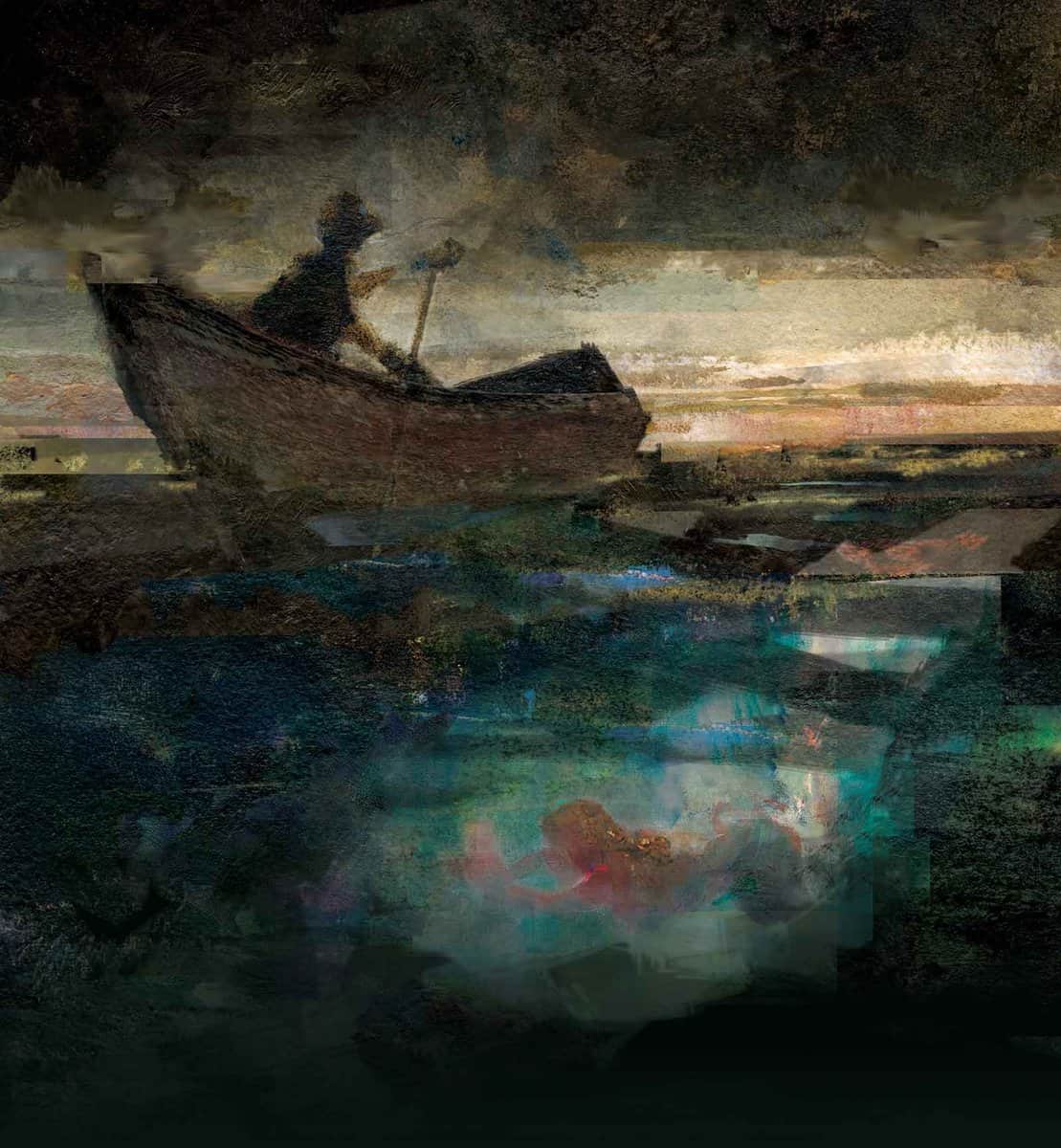 When I enrolled at Syracuse University, I majored in Illustration and quickly learned about other artists like Mark English and Bernie Fuchs, who completely changed my world. Their work has had the most affect on me to this day as an artist. I've always been interested in realism but English and Fuchs handled it by infusing a sense of atmosphere that I didn't realize was missing from a lot of art, in my opinion.
Struggling to find a way to balance this sense of "realism" in my own work, I spent several years evaluating myself and the work I was making. Working day jobs began to be cumbersome, so I ultimately returned to Syracuse University for my Masters Degree in Illustration, allowing me time to focus on producing the work I had wanted to make. By freeing myself of the rules that had governed me so much as a student, I was able to take a more active role in defining who and what I wanted to be as an artist. As a result, I've developed a love for teaching art, which is another passion of mine.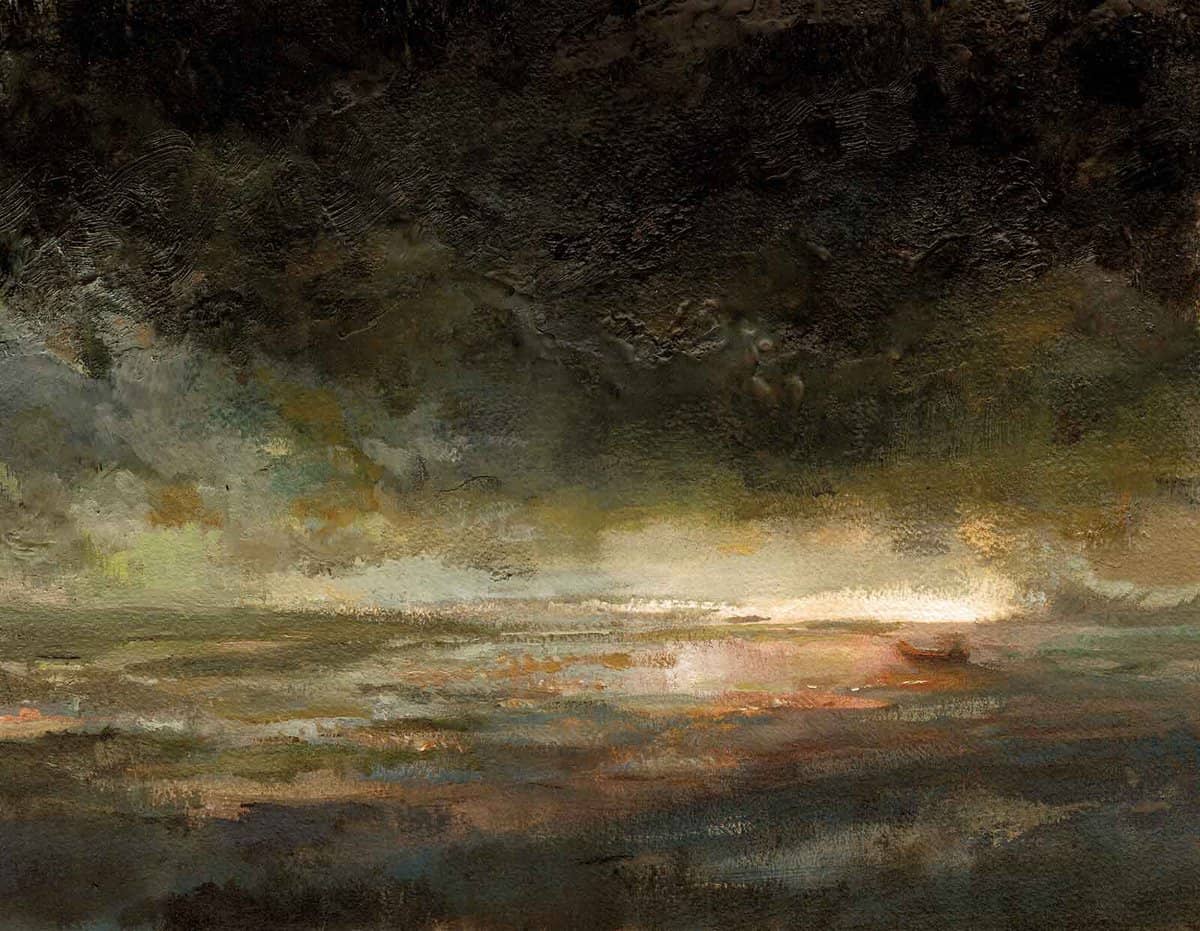 I've found it important to continuously push myself in order to make the work I'm most proud of. I used to work very tight and realistically, to the point where it became arduous, until I realised I was just being safe doing what I was comfortable with. Understanding when to restrain details and incorporate accidents is becoming more intuitive as I experiment. As an artist, I've come to appreciate that art is really a journey, much like the water cycle.
When we arrive at a state of satisfaction in our work, we become mixed in the mire of complacency and hold onto what we already know. Thus, we have to separate ourselves at times from what holds us back and keep moving. Like water, an element with mystical associations in literary text and an integral part of the cycle of life, change occurs slowly over time and after periods of reflections, provided the right atmospheric conditions.
Unable to peer into a future that's rounding next to us, we can be poised to think we are just water stuck in the mire. In the art world, when we "stand on the shoulders of giants" that inspire us and learn from one another, we then get a glimpse of where to head.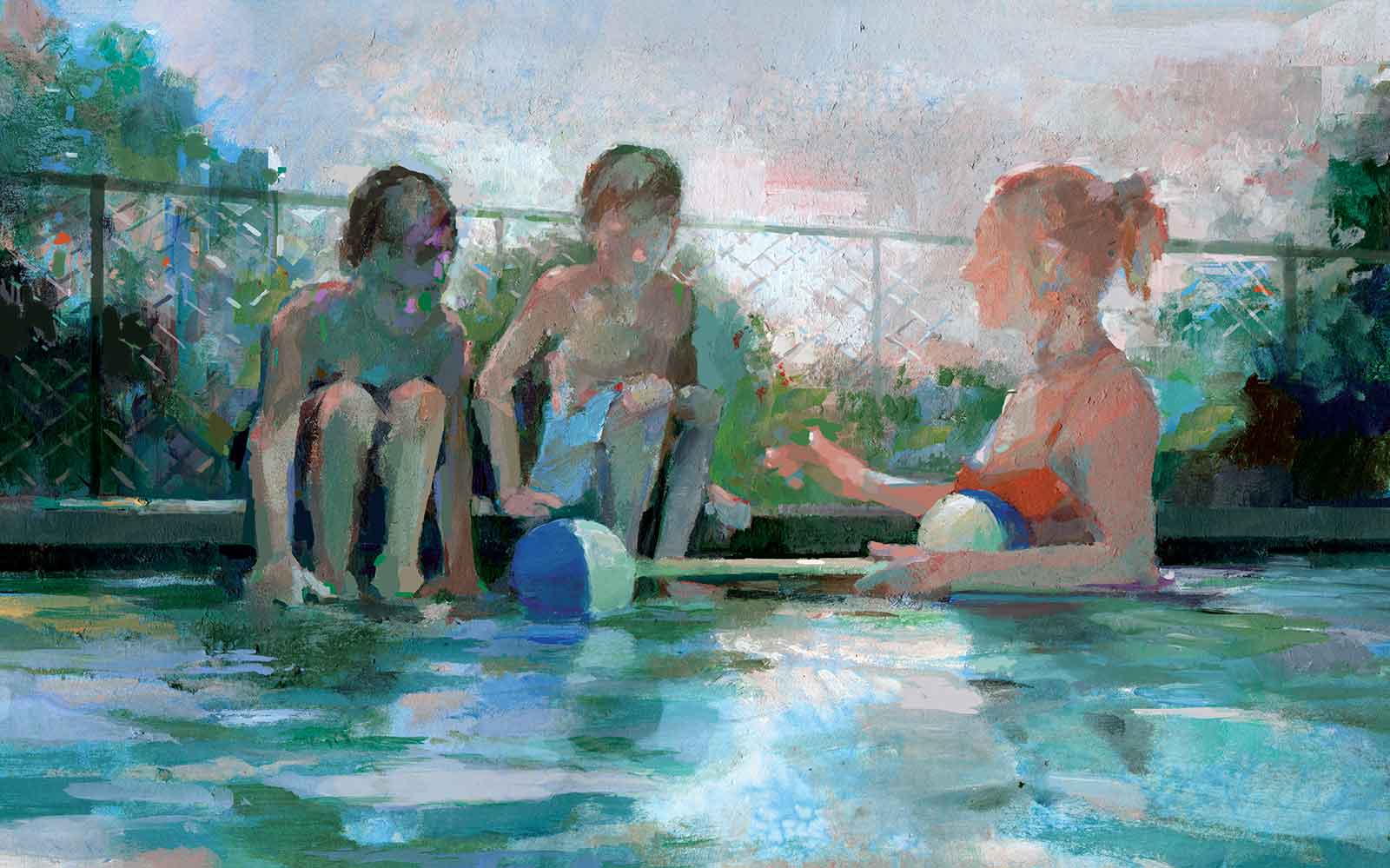 My creative process is very unorthodox. I used to find or take reference and then compose an illustration, sketching with a camera, to find a composition and narrative. Nowadays, I tend to make a series of sketches either in black and white or paint, and digitally manipulate or merge the best parts of each of them. This allows me to experiment and honor my mistakes as hidden intentions as part of the final piece.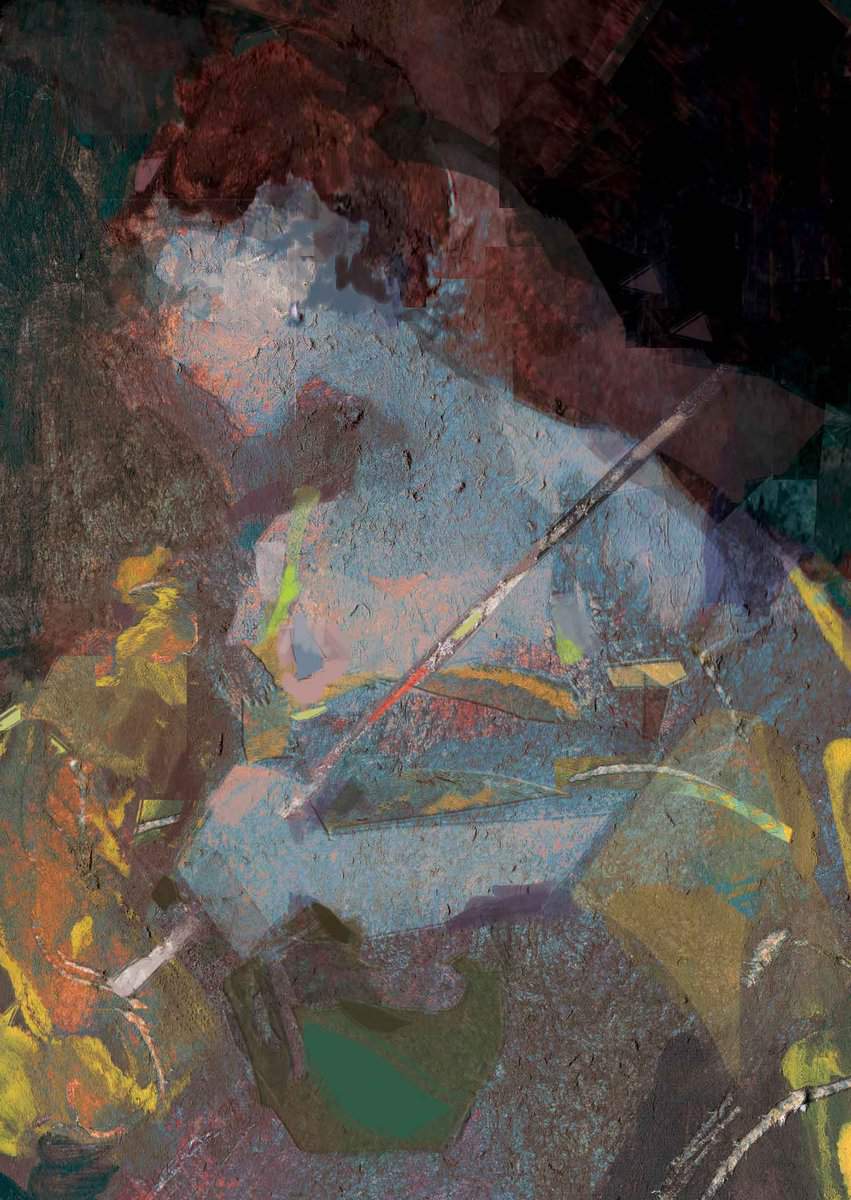 I typically use either charcoal or ink when I sketch because they allow me to block in large areas of flat shapes at first that can add to an atmospheric quality I enjoy in my work. I may also go straight to paint without a sketch. In this case, I'll use ink or gouache as the under painting and then acrylic or oil on top. I also use tar and copper. I'll resort to digitally manipulating whatever work I've physically made, too, or if I want to play around with something I don't want to overwork.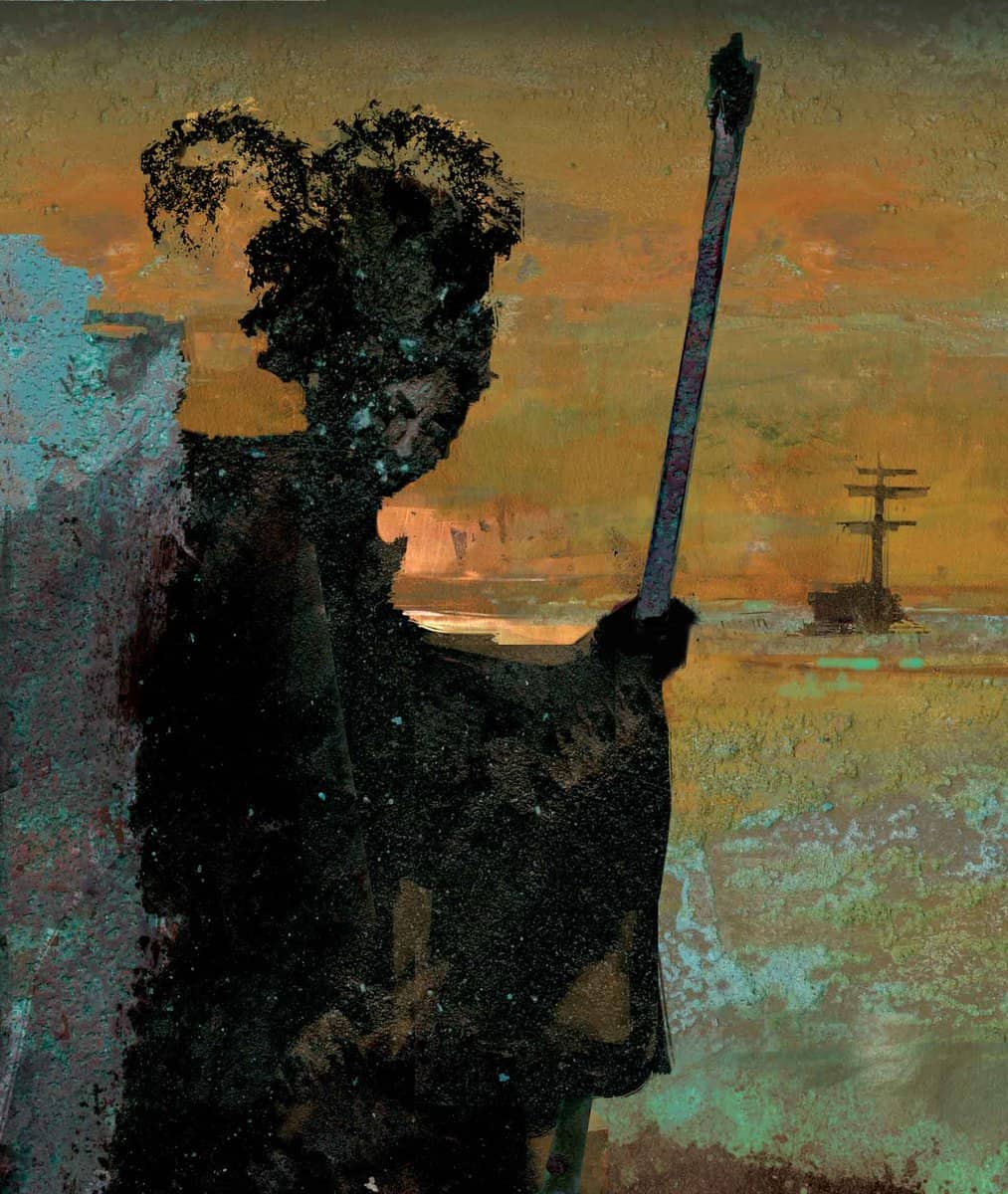 I usually work in my basement but would prefer a separate studio space that I have to travel to. It's important to separate work from life in some aspects because it helps create a certain schedule or routine to your day. I am more productive in the morning, so going to a studio would be my way of further cementing the fact that art is my job. I prefer to work throughout the day without distractions by blocking out large amounts of time to experiment and listen to music. Once I get going, I try to finish a project in one sitting, often concentrating in silence. I've found that the more I come back to a piece, the more I tend to over work it and lose the energy and atmosphere I develop within the first few hours.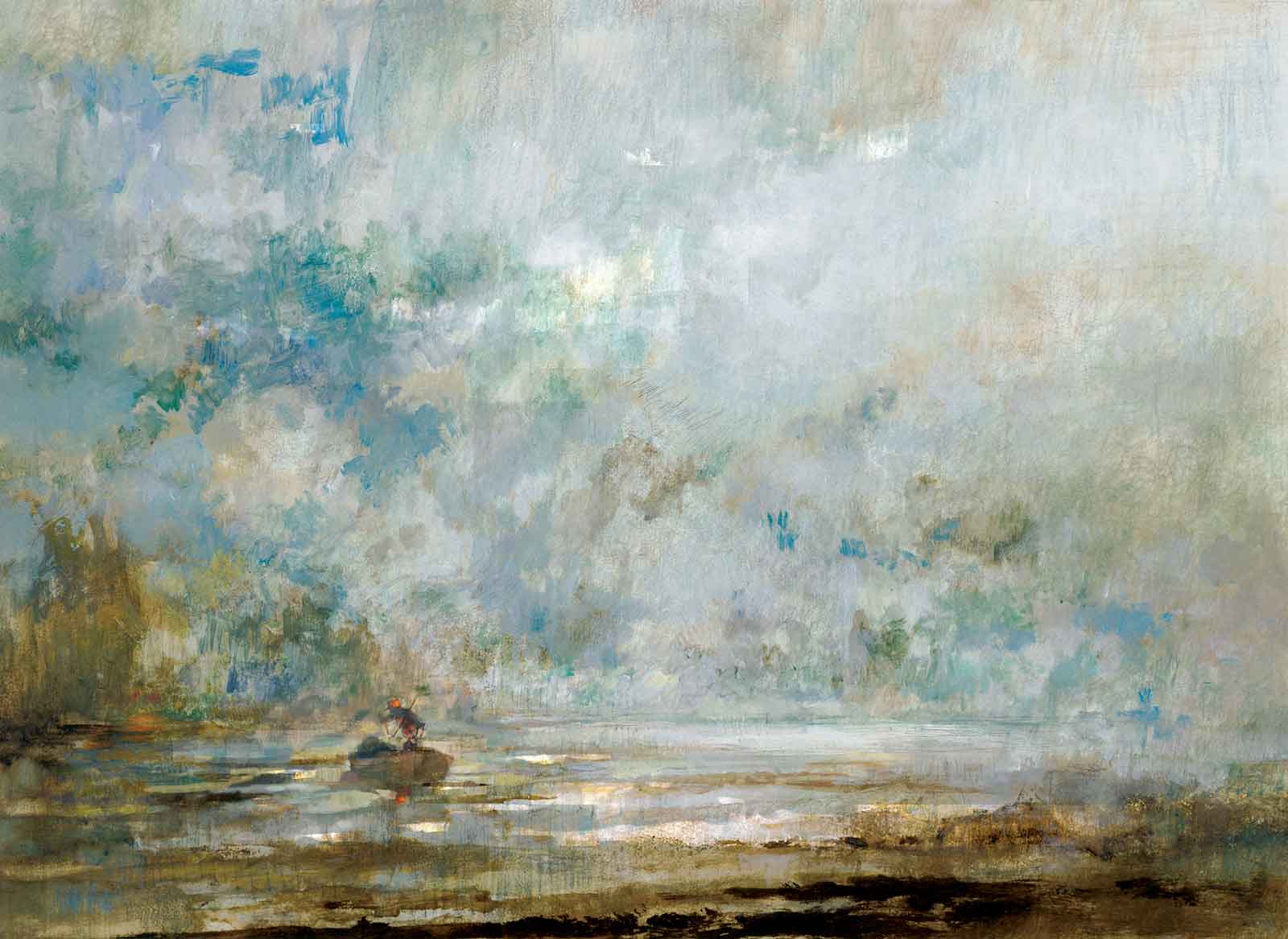 The best piece of advice I can offer is to never give up. Force yourself to keep learning and paint no matter how hard life gets. Find something to believe in. Be patient, stay positive, and remember to smile. Everyone has an opinion so listen to constructive criticism, take it with a grain of salt, and see what happens. If it doesn't work, at least you know.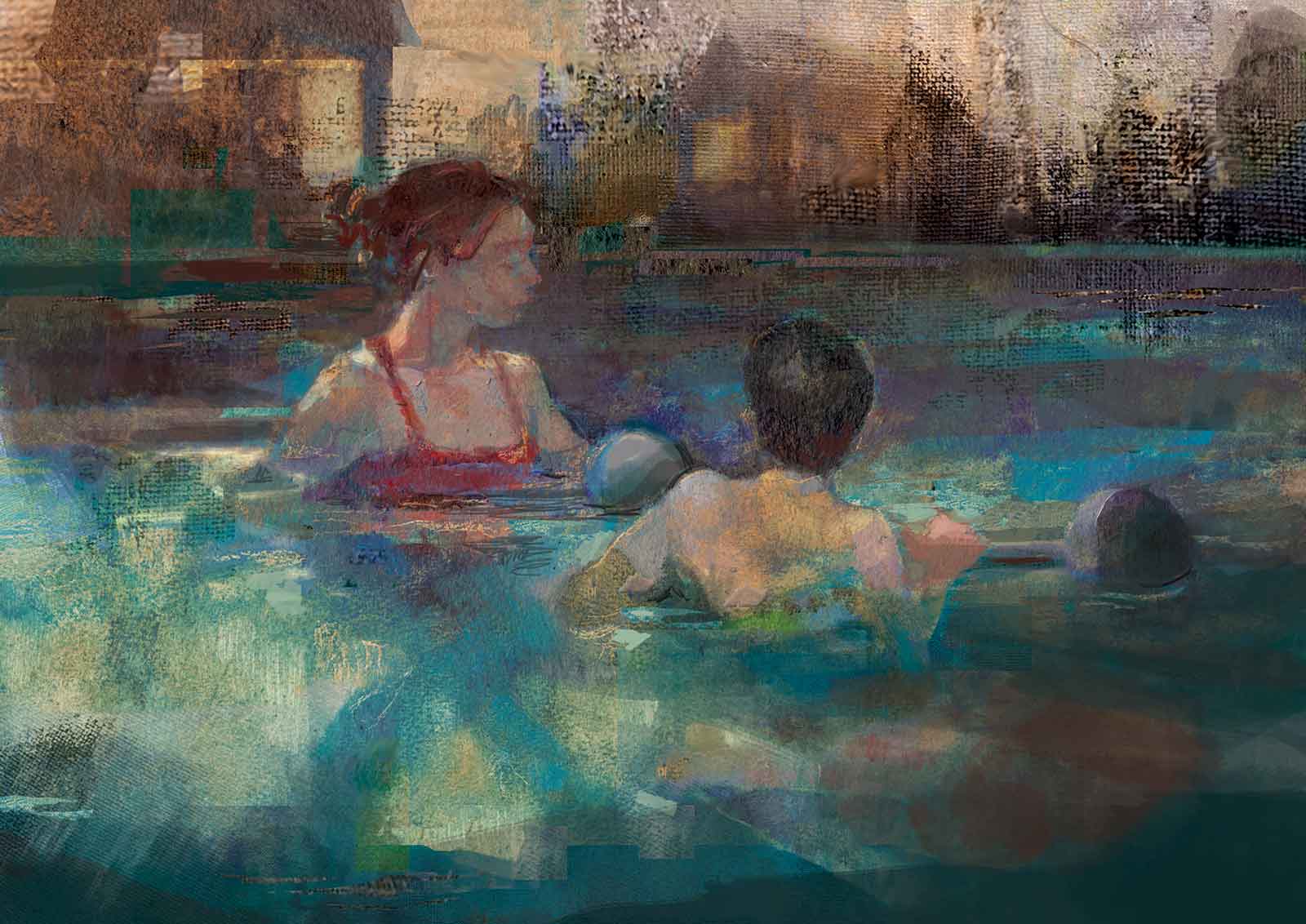 One of my dream jobs would be to make art for the movie director Terrence Malick. I've always had a strong connection to his work, ideology, and creative process though we both work in different mediums. I also would like to make band posters for U2. In the long run, though, I ultimately would just be content sustaining myself as a working artist, making a living at what I enjoy, teaching, and being around other like minded people.
Learn more about Joseph on his website.