Sachiko Oguri is a Japanese illustrator who graduated from the BA Illustration(Hons) at Middlesex University, London in 2015.
Compare prices for graphic design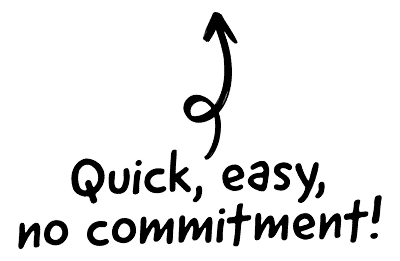 I have been an illustrator for about two years. Currently, I am working with a Japanese enterprise magazine illustrating about the serialization of mental healthcare. The work is thought provoking content and was a great subject to work on as an illustrator.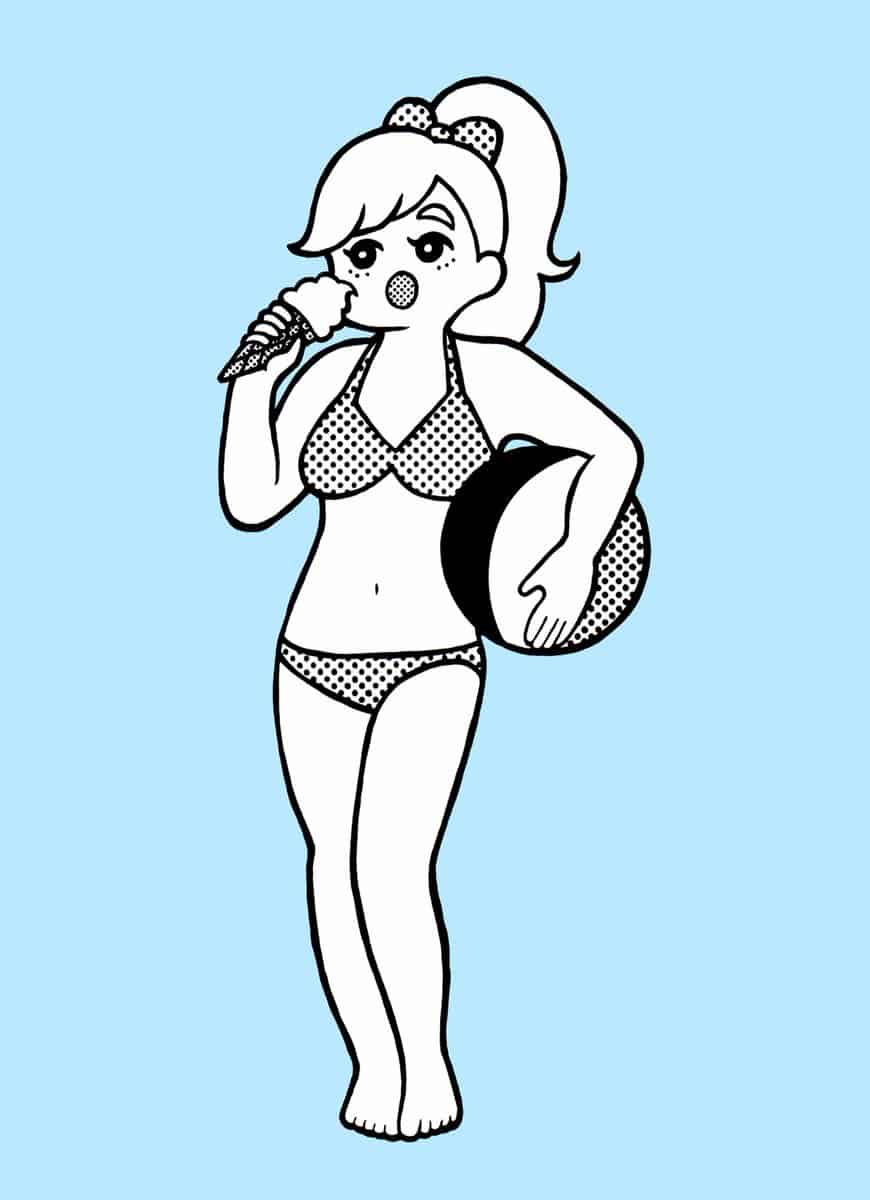 The CRM platform to grow your business
Great for entrepreneurs
Powerful data analytics
Manage sales and data

Seamlessly connect data, teams, and customers
Cutting-edge marketing
Ideal for teams or solo use
Measure sales conversions

Powerful web builder and advanced business tools
Great for startups
Powerful web page builder
E-commerce available

Supercharged content planning
Great for marketing
Better than lists or sheets
Manage social media

Create a new website in 10 minutes. Easy.
Launch your website fast
Powerful data intuitive
No coding skills needed
I really liked drawing illustrations since I was a child, but I studied economics at university in Japan because my father discouraged me from studying illustration, I was also unsure of my ability of art and design at that time. However, after I graduated University in Japan, I could not give up illustration. I was also interested in the West because the culture, lifestyle, art and design are so different from Japan. I left for the United Kingdom to study illustration 5 years ago. I really enjoyed the 3 years at Middlesex University in London because I could do what I really wanted to do. My tutors and friends are all such nice, friendly people. They always gave me energy and inspiration. I returned to Japan in 2015 and I am living with my family in my hometown in Tokyo. From there, my career as an illustrator began.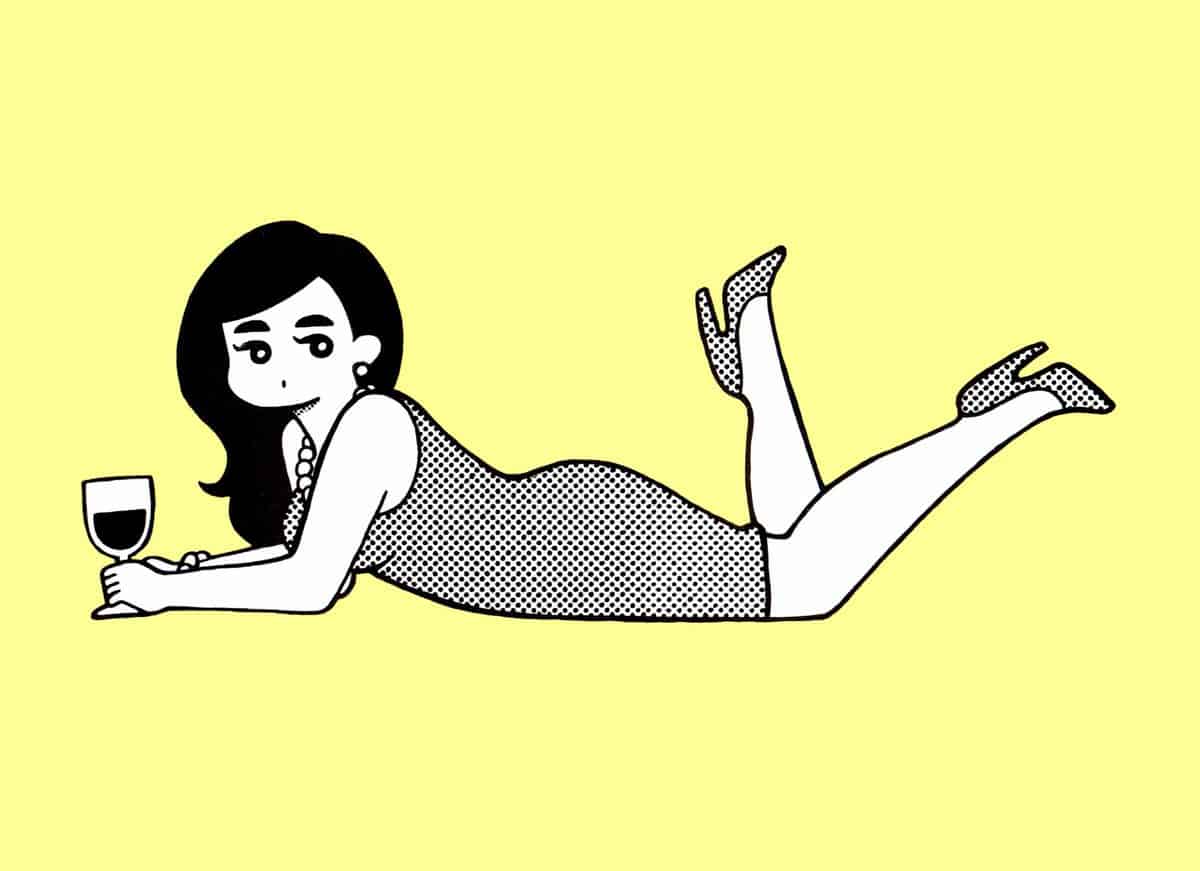 Through my work and career, I learnt that it is always really important for artworks to communicate with people. Also, I noticed artistic style has very developed from this focus on communication. I usually use half tones for colouring, and someone told me that they recognise my artwork when they saw half tones from my illustration.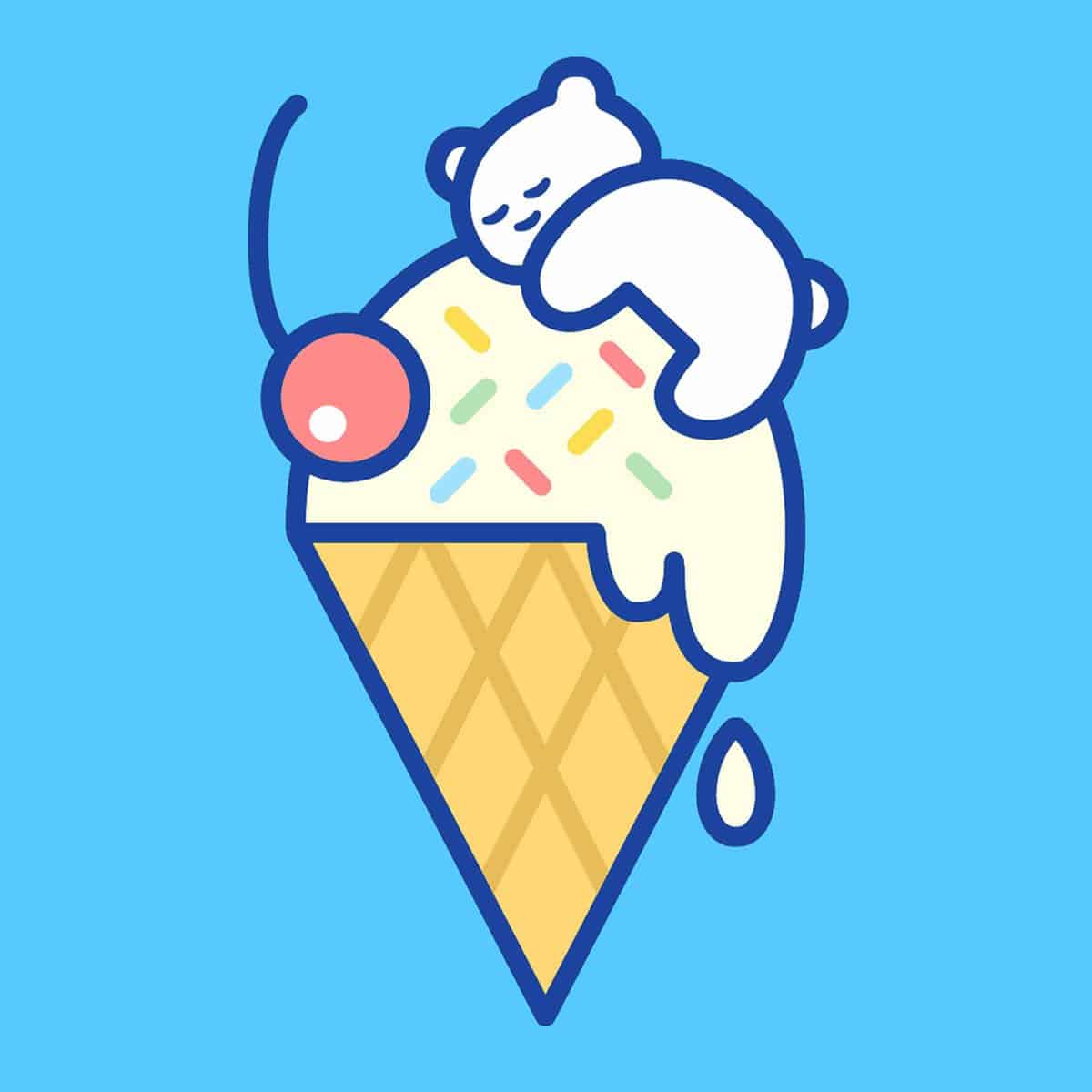 When I studied art and design in Tokyo before I left for London, my teacher said "You have to see the world more, not your inner world". From that I took notice of things in the world: location, affairs, events, and the existence of story everywhere. My work is inspired by traditional and pop culture, storytelling, location, and events. I'm particularly inspired by everyday life. When I felt that I want to tell it, I get interested and feel a jolt of excitement. I express it to people in the shape of illustration. Also, I got inspiration about colour from Roy Lichtenstein. His artwork provided some motivation for me to use half tones for my work.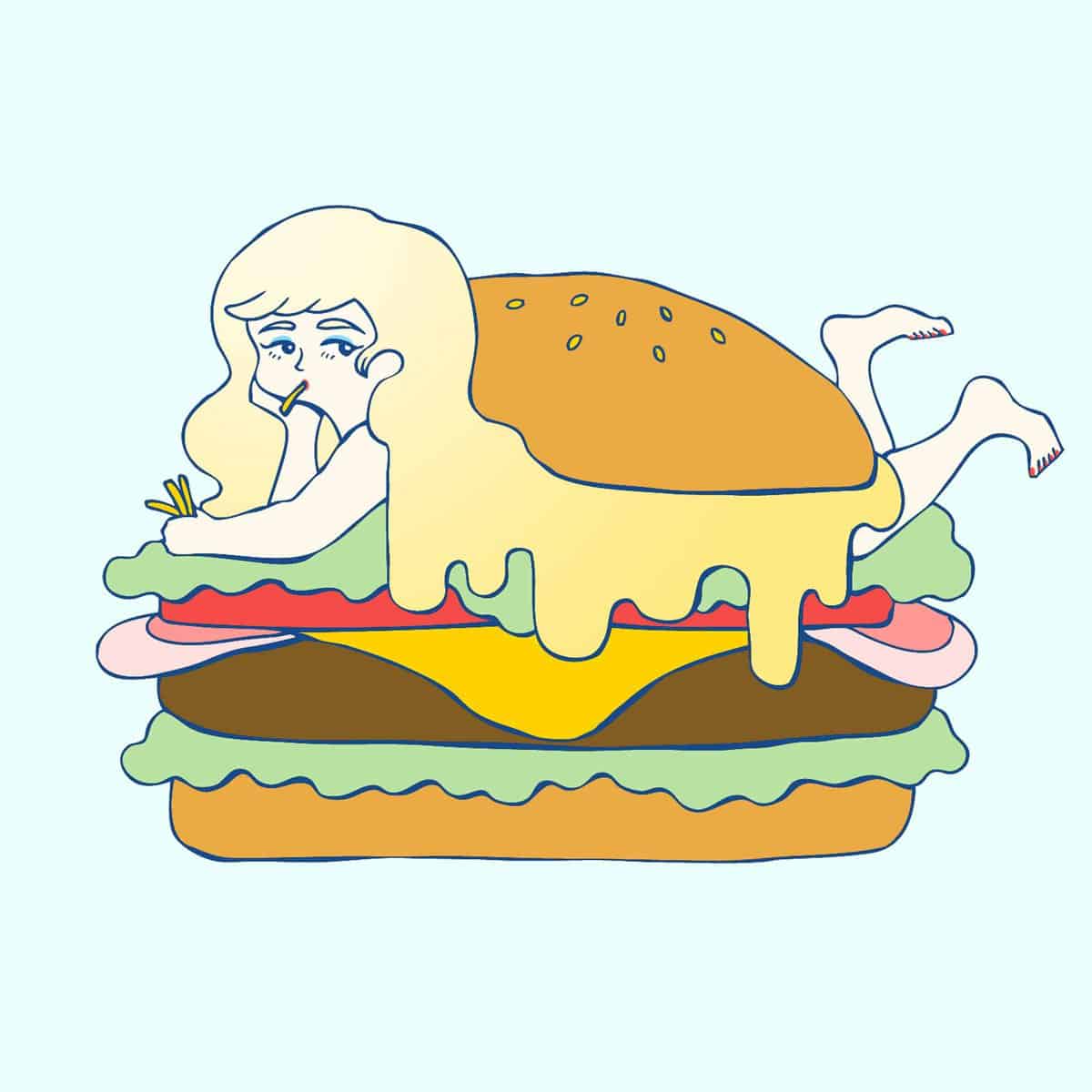 I usually draw the outline with a pen, and colour it with Photoshop. Also, I am mastering to draw half tones freehand using a pen for my personal project these days.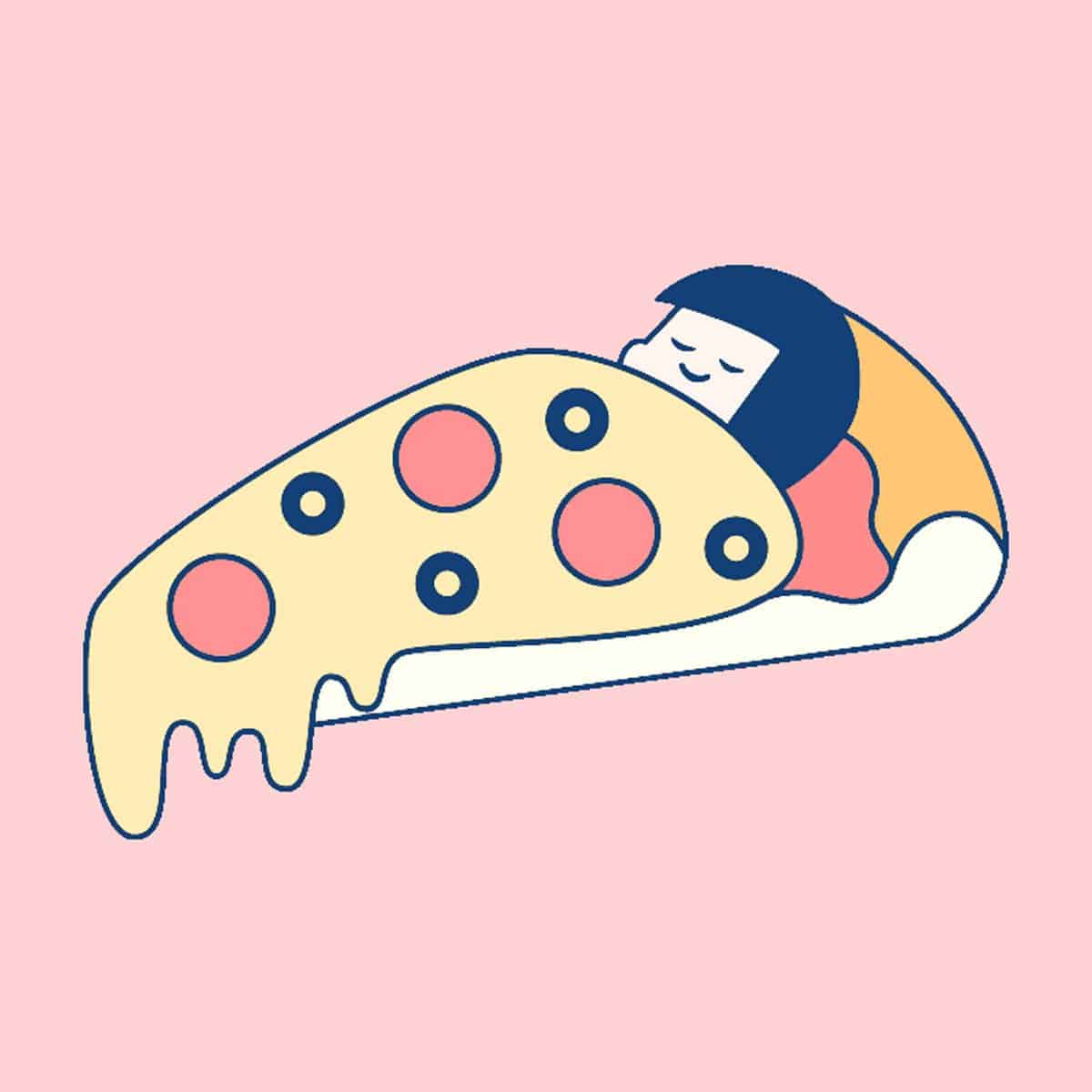 Currently, I am working alone in my studio at home. I work almost everyday for quite some time, but I preferably set a time limit of business hours. I spend time on my personal project between other work; making a gif animation when I found a good motif.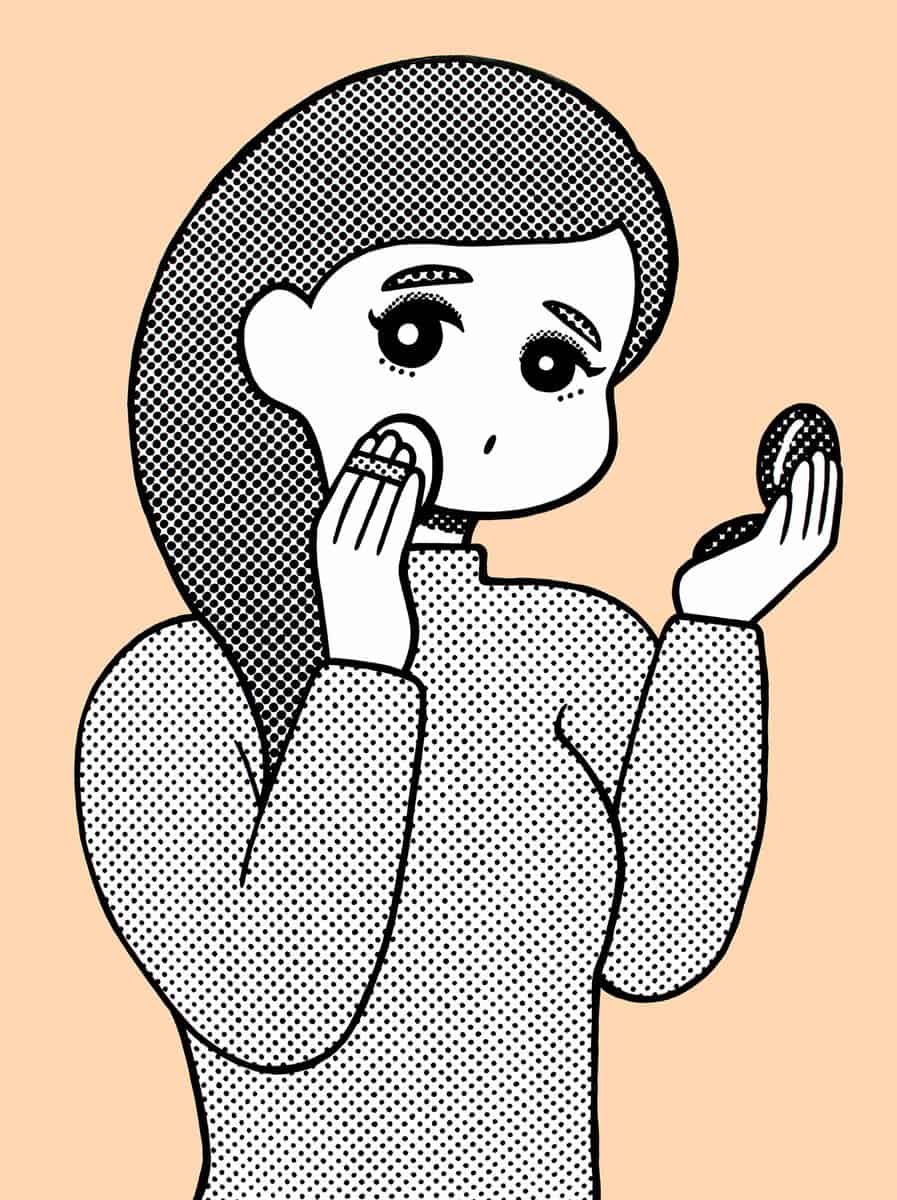 If you worry over your future, please do not be afraid. I studied illustration after I graduated University in Japan. Someone told me it was quite late for me to study illustration, but I do not think so because I think the things that you really want to do have noting to do with age.
Also, there will always be fear when beginning something new. Nobody knows what will happen in our future. Therefore, I can say it is better to regret doing something more than not doing it.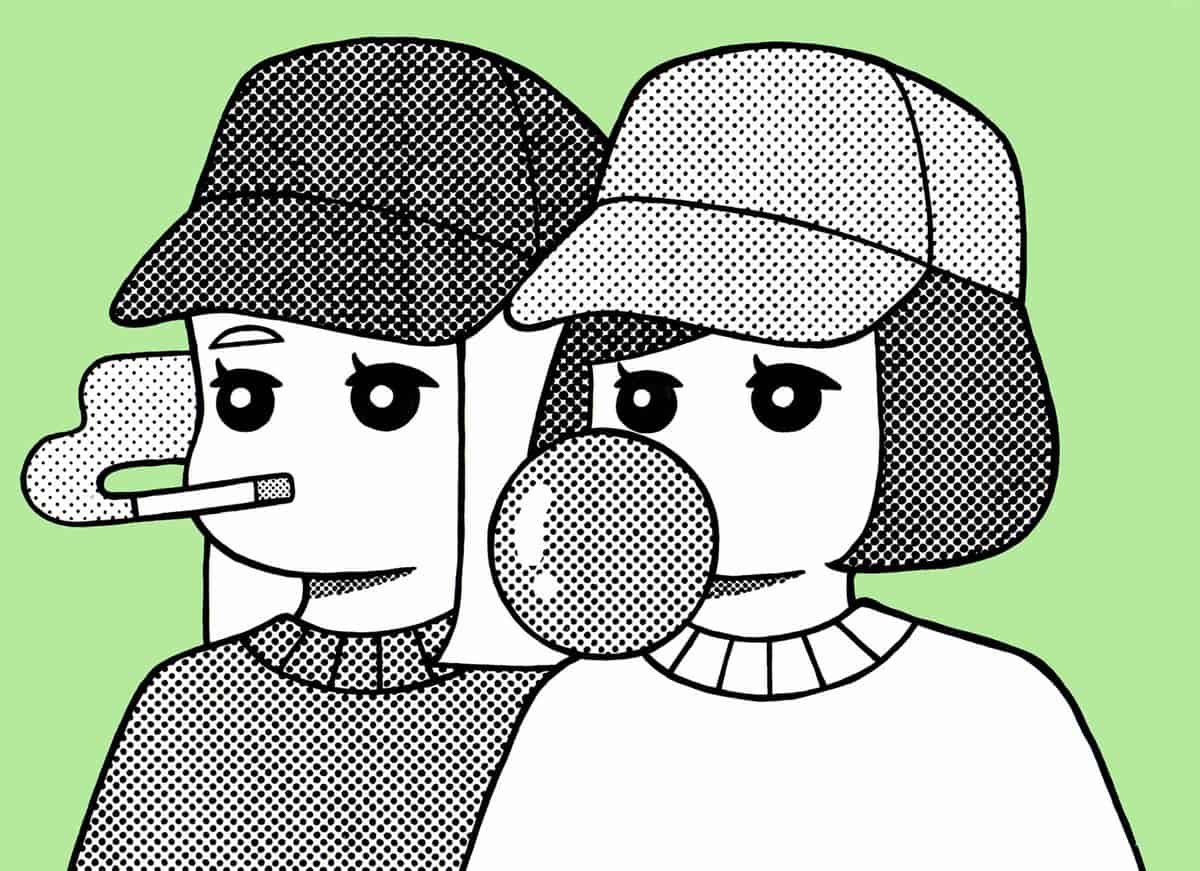 Last year, someone who works at an ad agency said there are a lot of people who are not interested in art. I know because some of my friends take no notice of art. Therefore, I hope my artwork will be an opener for people to become more interested in art. Also, if people are not interested in my artwork but they had an interest in theme and concept of my art, it is much appreciated.
Learn more about Sachiko on her website.