Britannic is a leading provider of business telecoms solutions for corporations across the UK, offering technical and logistical management for implementation of multi-site communications between business locations, as well as inbound and outbound infrastructure for customer communications.
They have a number of modular but individual telecoms solutions products, which previously were managed separately from each other. This sometimes made it difficult and time-consuming for team members to manage, with the requirements and configuration varying considerably from client to client.
There was an obvious need for a central dashboard which should bring together the individual solutions into one web portal for improved administration and customer service. Cost savings would be made possible by reducing the amount of work required by Britannic staff, while at the same time allowing their clients to do lots of tasks themselves which would previously have been undertaken by Britannic.
The dashboard was to be a responsive web app, optimised for use on a range of devices: the users would be based in various office locations (and therefore likely using desktop and laptop computers) and also in the field, where they would be using tablets to use the app on-site at client locations.
We were brought on board by a Britannic contractor who was going to build the new portal, and our role was to design the new solution from the ground up.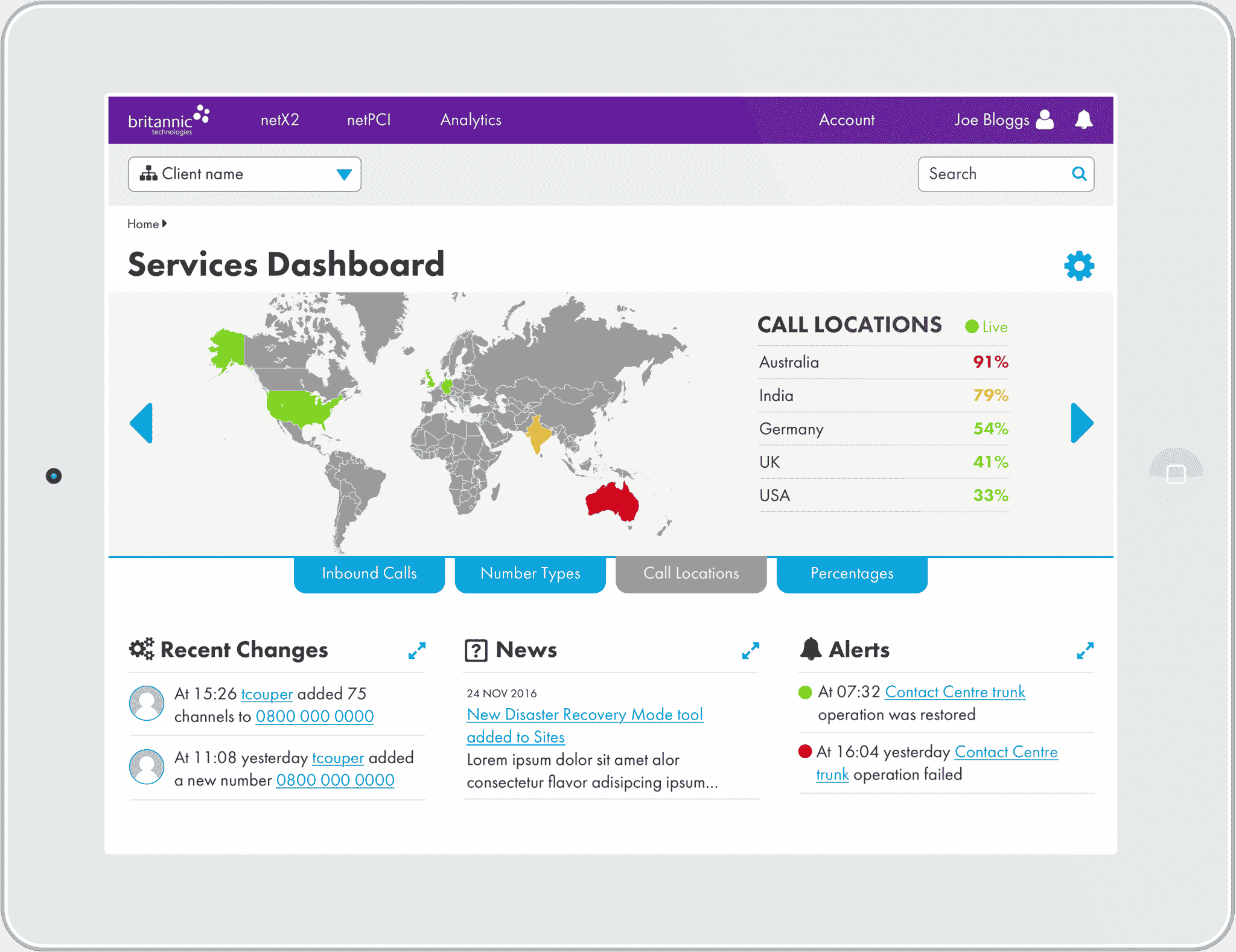 We guided the stakeholders through a process of UX design including research, wireframing, information architecture, and then followed by UI design to produce the visual designs for the development team to work from.
A large amount of research and planning was necessary to define a specification for the new dashboard. Since a new API was going to be written, we worked closely with the development team to ensure that what we envisaged would be technically achievable.
Key aspects of the design process included careful consideration of the users, which would be a combination of Britannic staff, their business clients, and call centre staff.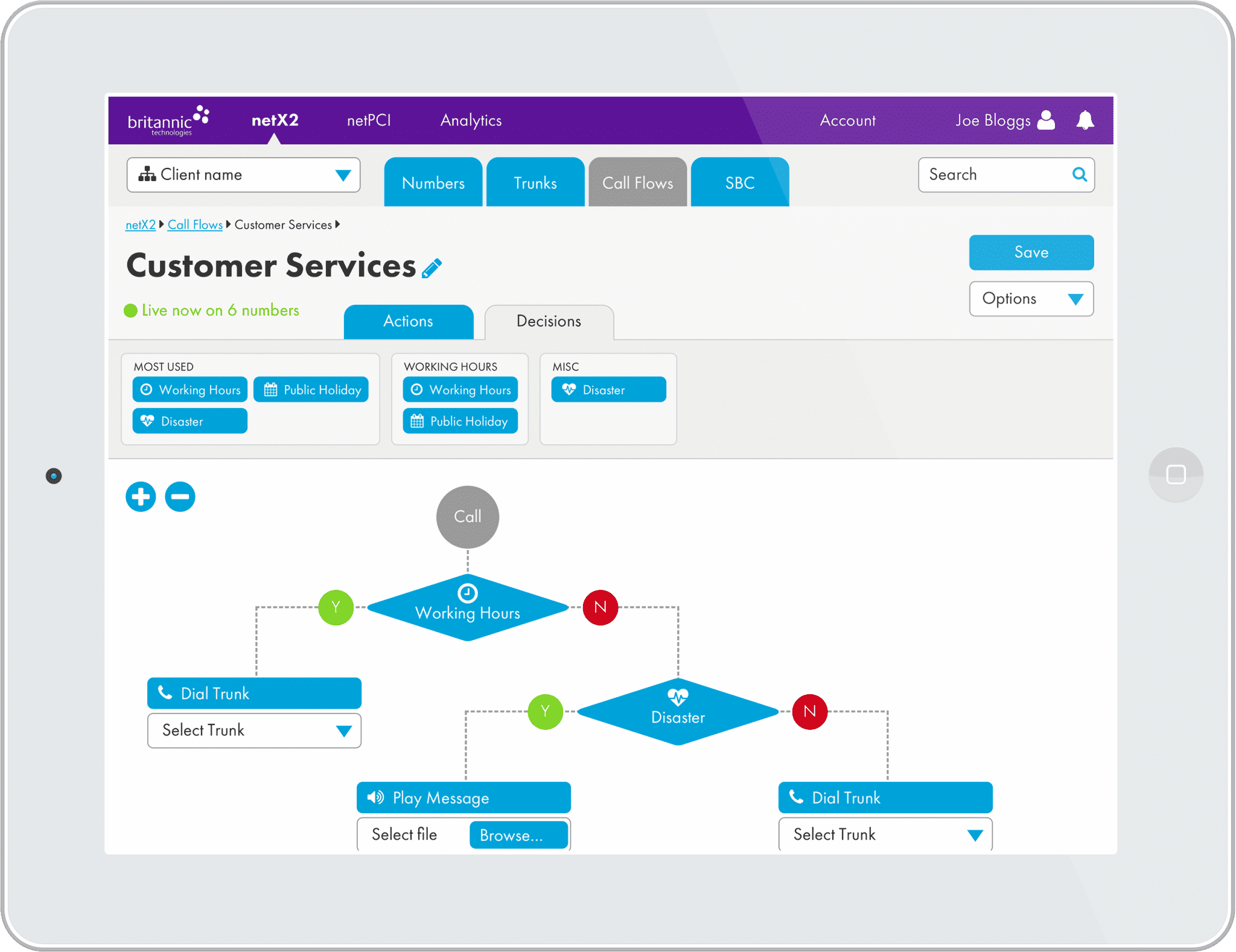 Another key consideration was scope for data visualisation, since large and complex data sets needed to be presented in a clear and concise format. Effective presentation and sorting of data was crucial because the usefulness and power of the portal relied on users being able to analyse their telecoms network at a glance.
Therefore an Analytics section was conceived, which brought together data sets from across all the modules in order to allow the user to generate custom reports, both as one-offs and automated repeating reports.
Due to the wide variety of potential user cases, we designed a widget-based system that allows users to configure their personalised dashboard to show the data that was most important to them.