Heathrow Airport needed to promote their new smartphone app called Heathrow Airport Guide.
The purpose of the new app was to help passengers with various aspects of using Heathrow Airport, from finding information about car parking, to looking up flight boarding details such as gate numbers and locations. Video adverts were needed to promote the app to customers at the airport.
We were approached by a Heathrow supplier which had created the visual storyboard for the video adverts.
We were commissioned to create the video animations and provide help with delivery of the advertisements.

Free book: Design strategy for business leaders

An executive guide to commercially successful design

Get it now →
We took the visual storyboard designs and turned them into a high-definition video. The advertisement needed to be attractive and eye-catching, so each visual element was carefully animated and rendered.
The advertisement was on display in a number of locations around Heathrow Airport in the Terminals as well as through passenger pathways.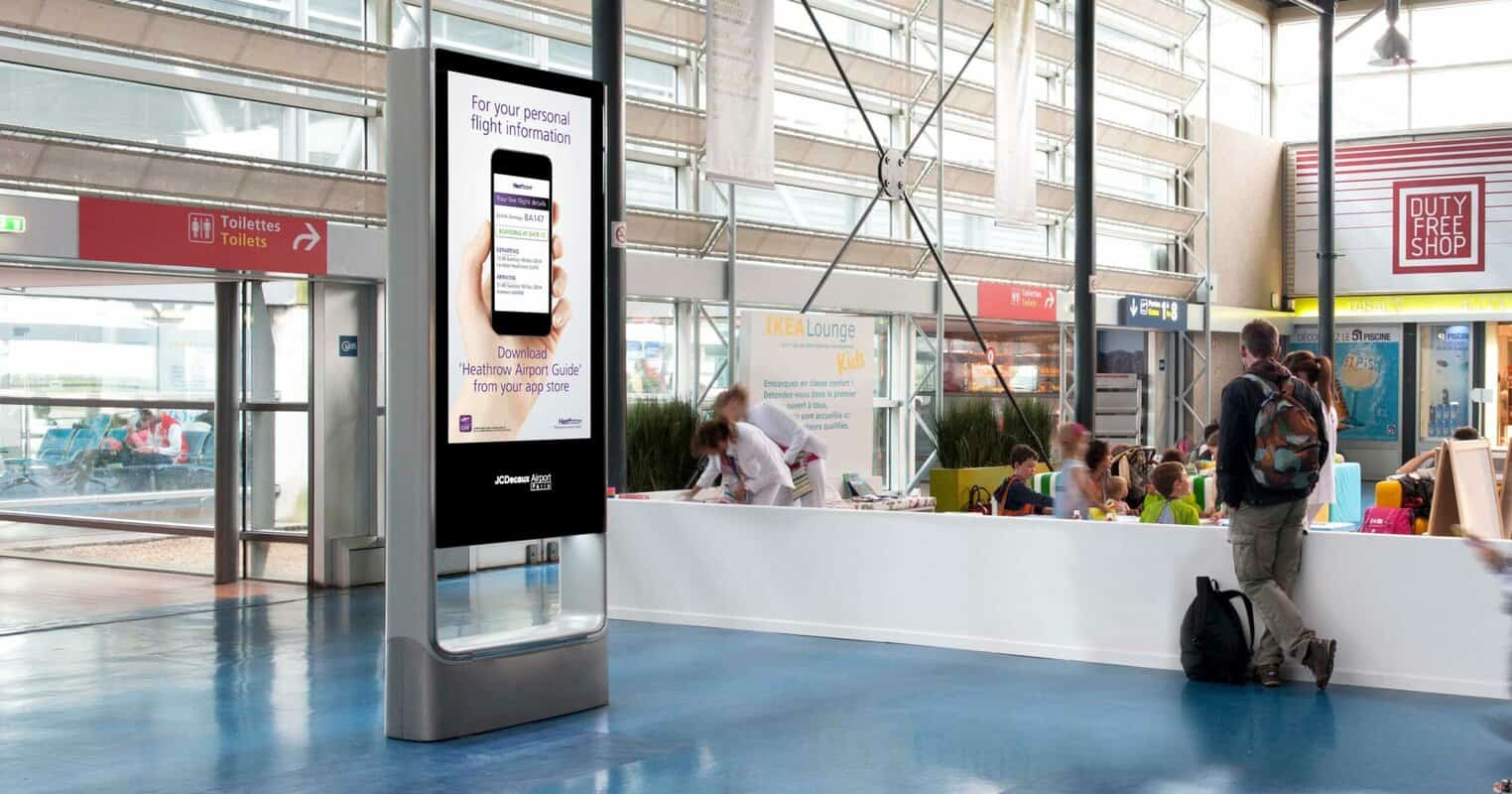 The 20-second animation was displayed on totem video billboards at Heathrow Airport.
We have subsequently gone on to produce a number of other video advertisements for Heathrow.