Holiday booking website HolidayCottageCompare.com needed a fresh design to make their offering more compelling to users, and more useable on touch screen devices such as smartphones and tablets.
Our brief was to come up with a new mobile-friendly design and interface refresh which would be handed to their development team for implementation.
We conducted user research, as well as stakeholder interviews with the business owners, to help us understand what users wanted from the website, and what would make the re-design a success for all stakeholders.
This allowed us to pinpoint areas of the user flow that could be improved. The new designs needed to make the website easier and more enjoyable to use, with the goal of increased numbers of holiday booking sales.
Free book: Design strategy for business leaders
An executive guide to commercially successful design
Get it now →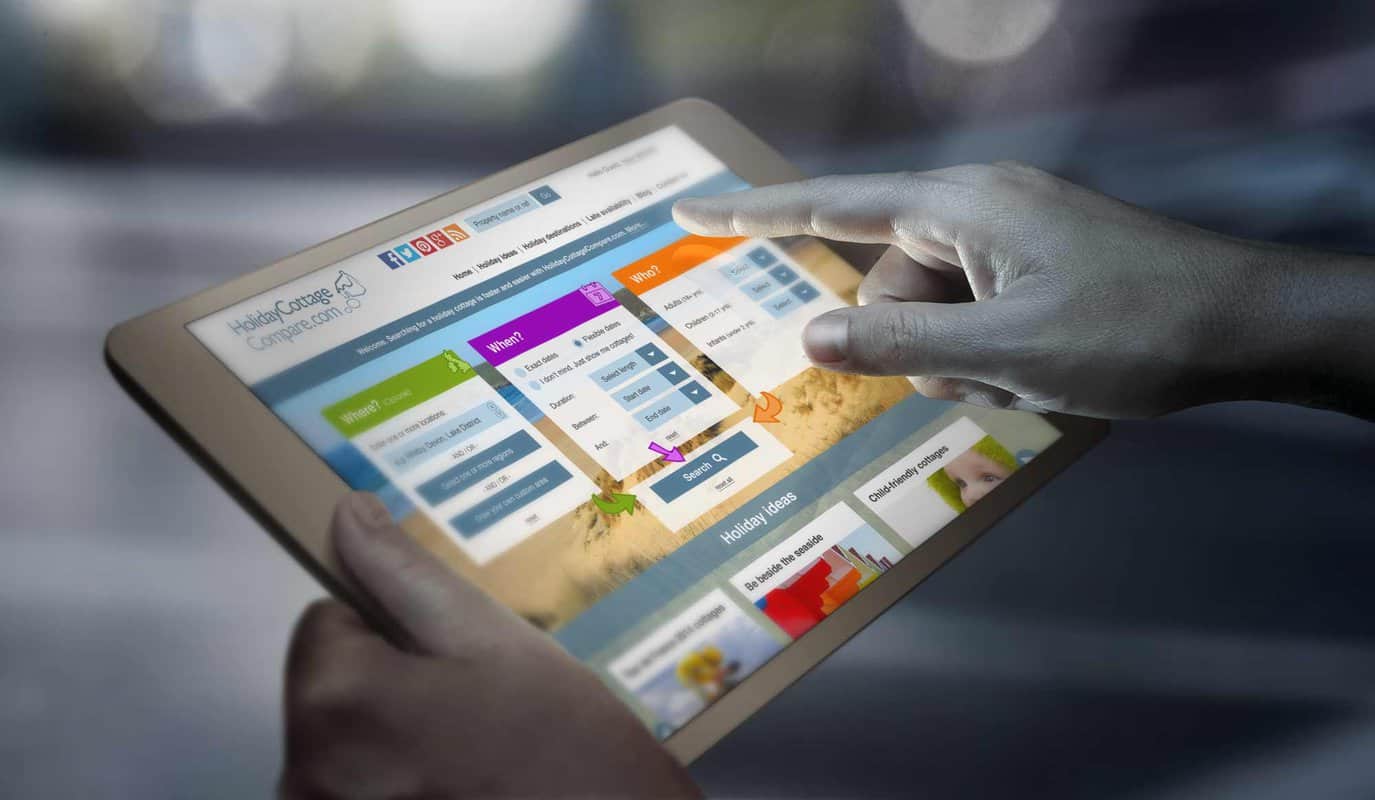 It became clear early in the project that a responsive design was a key objective, to make the website more useable on a wide range of devices.
After the user research, we created a set of user flows which outlined the most common tasks that a website user might want to complete. Then we started wireframing to create a structure and information architecture for the newly designed website.
We took into account the different behaviours that users can exhibit depending on the type of device they're using: desktop PC users want different things from the website than smartphone visitors do.
When we'd completed a set of wireframes, we applied the user flows to them, so test the new structure. When the wireframes were finalised, we began the visual interface design. The Holiday Cottage Compare development team were keen to receive interface designs for a smartphone view, as well as tablet and desktop, so that they had a set of blueprints for how to set up the CSS.