Vineyard Churches UK & Ireland had an archive of content spanning decades, which they needed to make available via smartphone apps for iPhone and Android.
We took the client through a process of UX design, prototyping, interface design, and then development for both iOS and Android.
The app content is a mix of articles, videos, and event listings, which the user can browse and explore by category using the app.
The article content needed to be pulled from the existing Vineyard Churches website, so that articles published online were also made available on the apps.
Get our book:
Design strategy for business leaders
An executive guide to commercially successful design
Get it now →
The video content came from a Vimeo channel, and we used the Vimeo API to pull the channel content into the app.
The events listing section allowed users to browse Vineyard events and also make ticket bookings through the app for a seamless experience.
As well as delivering this content to users, the app also needed to have a Find a Church feature which uses the device GPS to show the user where their nearest Vineyard churches were located. We hooked up the Google Maps API so that the user could get directions to the church of their choice.
Other features include Bookmarks, which allows users to save a list of resources which they can return to later; and Interests, which allows users to specify which content topics they're most interested in, in order to customise the content feed on the app's main screen.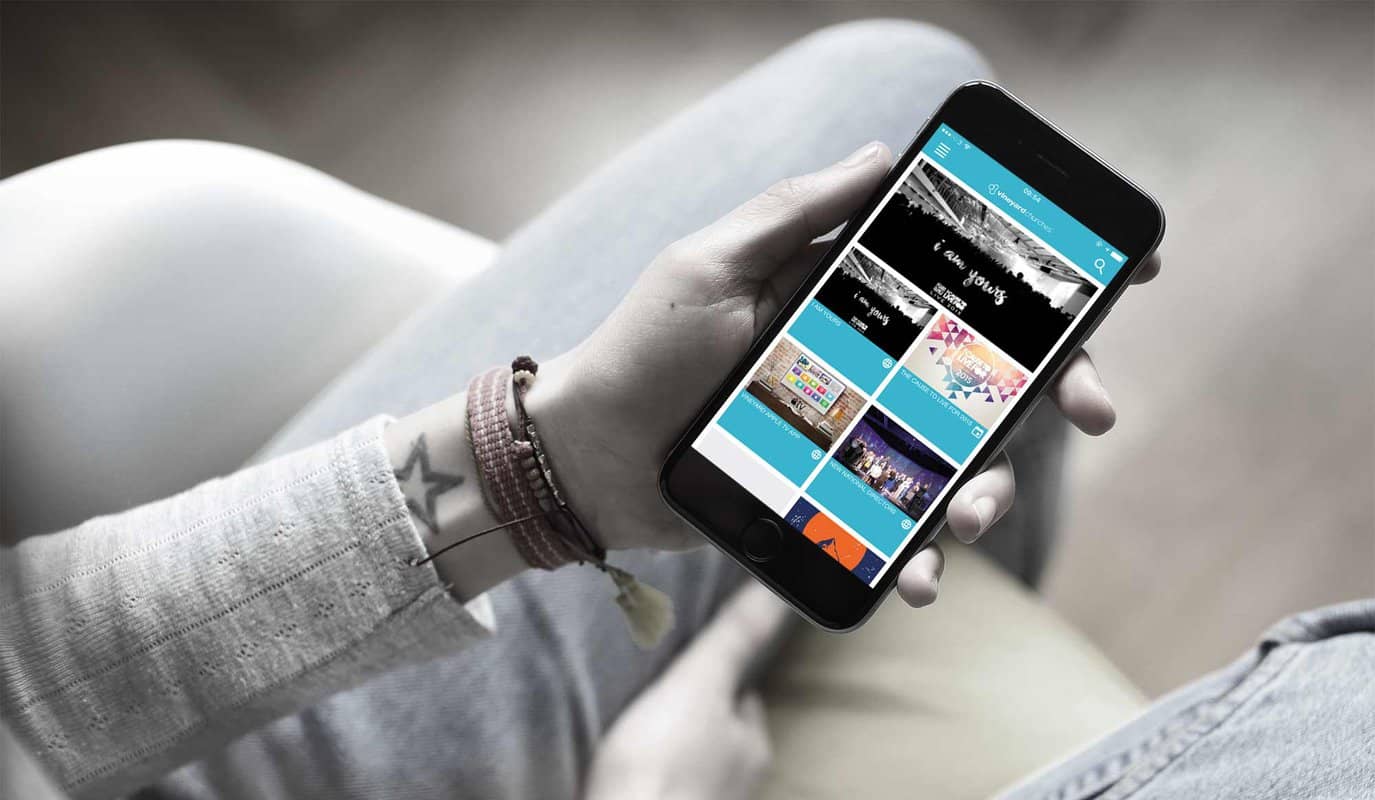 Both Android and iOS apps received 5 star average ratings on the App Stores and were well-received by their users.
The app was announced at the Vineyard's National Leadership Conference with an audience of of two thousand people, which helped with a launch spike in downloads. On the Apple App Store, the iPhone app peaked at #24 in the Lifestyle category free app charts.