The University of Westminster's School of Media, Arts & Design wanted a stand-alone website to showcase the Photography department.
The photographic work created by students and staff at the University of Westminster's Photography department is visually stunning.
Showing off this visual material is an important aspect of marketing the department to potential students. For this reason, it was decided that a Photography department website was necessary, as a separate entity to the main University website.
The website needed to showcase the visual work with large, retina-ready images that made the photographs look beautiful on high-density screens. The website also needed to show that the Photography department is at the centre of the visual arts and photography scene in London, so a vibrant news feed was developed.
Free book: Design strategy for business leaders
An executive guide to commercially successful design
Get it now →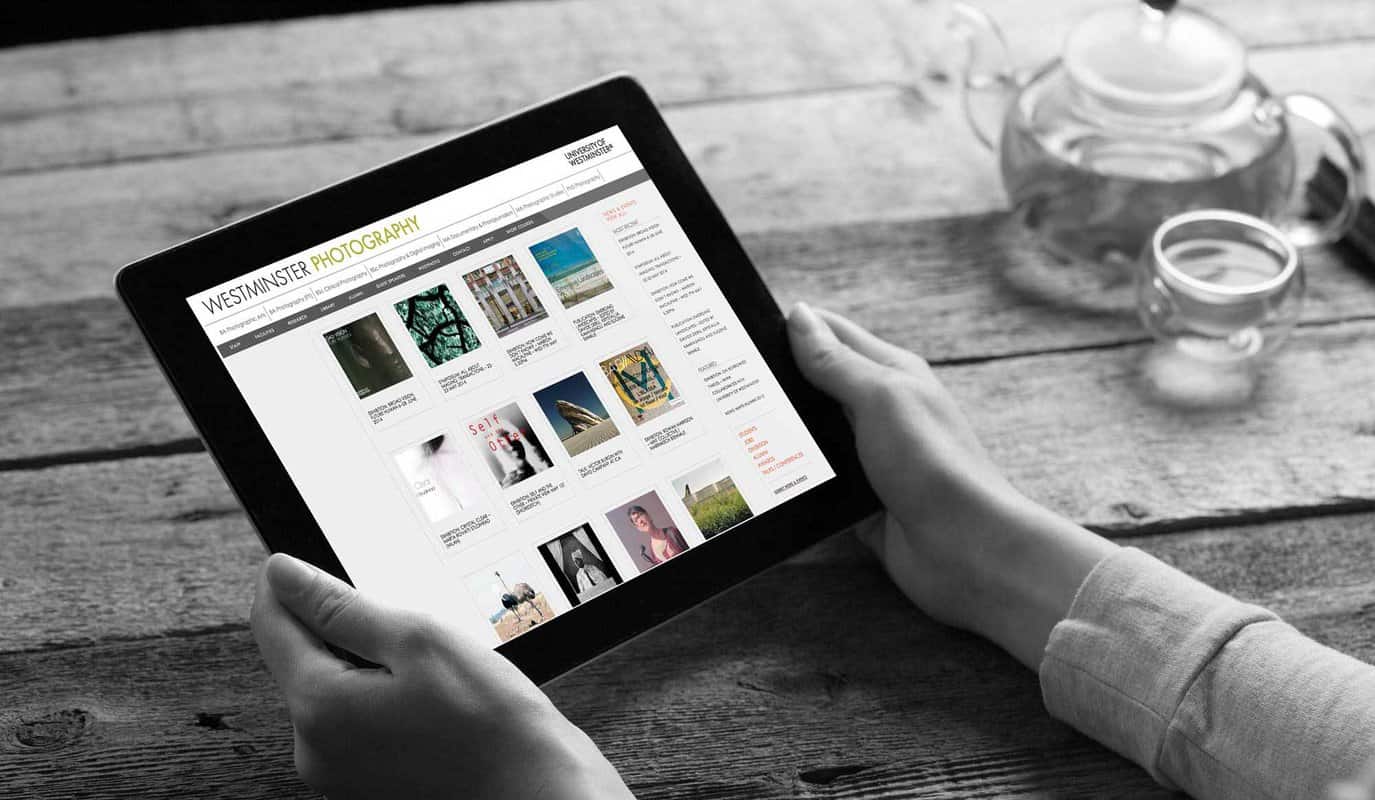 The website needed to be powered by a Content Management System that would make it easy for non-technical people to log in and add news items to the website, as well as make changes to existing pages.
These users would be staff and a select group of current students, and it was important that different types of user could only access and edit specific sections of the website content.
Each of the eight photography courses, from the Photographic Arts BA (Hons), through to the Photography PhD, needed to have its own area of the website with its own home page. These course hubs provide a wealth of information about the courses on offer at the Photography department, and led to a dramatic increase in applications to study.