There are thousands of online tools geared toward businesses and startups, but only a handful could help your business make more money.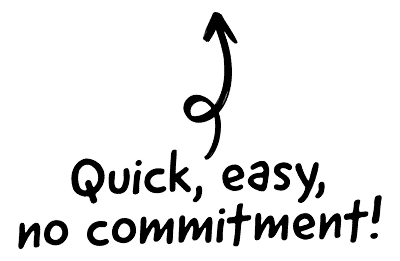 We've found 10 of the best apps to boost your business income by getting your finances in order, staying productive, keeping clients happy and your skills sharp.
Financial matters
It's a no brainer – if you want to make money, you need to understand your finances. This detailed calculator from Motiv crunches all your numbers to calculate what you should be charging clients. If you're looking for a more simplified app to quickly check your hourly rate tallies with your desired annual income – try Your Rate.

The CRM platform to grow your business
Great for entrepreneurs
Powerful data analytics
Manage sales and data

Seamlessly connect data, teams, and customers
Cutting-edge marketing
Ideal for teams or solo use
Measure sales conversions

Powerful web builder and advanced business tools
Great for startups
Powerful web page builder
E-commerce available

Supercharged content planning
Great for marketing
Better than lists or sheets
Manage social media

Create a new website in 10 minutes. Easy.
Launch your website fast
Powerful data intuitive
No coding skills needed
Now you have an hourly rate, you need to keep track of those working hours. Toggl is a great time desktop and mobile tracking app that's free for teams of up to five people, simple to use and provides intuitive reports so you can analyse how and where your time is being spent.
Running a startup pulls you into a tax and financial minefield. There are some apps available for those brave enough to try to balance the books alone – but if you want to save a lot of time, money and stress – it makes sense to call on the services of a specialist startup accountant.
The Vantage app pulls together all your business's monetary information and makes it easy to monitor and analyse your startup's financial health via its online dashboard. Invoicing, expenses and a raft of other accounting tools are also available to optimise your business's books.
Stay productive
The Tomato Timer isn't strictly an app – it's basically an online stopwatch. But behind this simple facade is the Pomodoro Technique – where you work for 25 minutes, take a 5 minute break and then continue to work for another 25 minutes.
The work intervals are called "pomodoros", which is Italian for tomato and hints at the tomato-shaped timers seen in many kitchens around the world. It's a tried-and-tested technique to boost productivity, and is simple to use and maintain.
Wunderlist is the ultimate app for to-do lists. It allows you to share lists across all your devices, set reminders and deadlines, make notes and collaborate with ease. The tool is free to use with a Pro upgrade available for a small monthly fee.
Multitasking on your smartphone is made simple with the Thingthing app. You can attach documents, photos and check your calendar while writing an email or chatting, without the need to tediously switch between apps. Thingthing transforms your keyboard into a shortcut between your phone's apps and services, allowing you to switch less and do more, all for free.
Get clients
The Mention app monitors social posts and content from around the web to track and email you any time your brand name pops up online. A free version of the app is available for those companies that only have up to 250 mentions per month – with premium upgrades available for bigger businesses.
A robust Customer Relationship Management (CRM) platform is a necessity to monitor your client base. HubSport CRM is a free tool that supports custom views and fields, pulls in contact information from trusted third-party sources and integrates with your email accounts for automated logging of all correspondence.
The free Periscope app originally offered users the ability to "explore the world through someone else's eyes." But in the business area, this app has enabled users to connect with clients on the other side of the world. Periscope transforms a smartphone into a body cam, so it's easy to take part in a conference and interact with clients in a more personal manner than the dreaded conference call.
Keep your skills sharp
If you want to keep your tech skills up-to-date to keep yourself and your business relevant, Code School is a good place to start. It offers quality content and a good user experience for all skill levels. Some courses are free so you can try before you buy, or a monthly subscription costs $29.