We all need more time in our day, right? Did you know that there are some excellent plugins that can make that do just that for you and your team? Plugins are an excellent way to make your work more efficient. Be it teams or an individual, these extensions can help save time and produce faster, better results. In turn, you can scale your output to levels otherwise unlikely to achieve.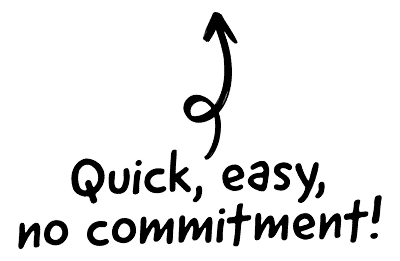 Ready to dig into what's out there? Great! Now, take a gander at these ten plugins and start upping your production.
Email Efficiency: MixMax
Regarding email power and effectiveness, MixMax is the leader. That's because it crushes the competition with incredible, wide-ranging features. From scheduling meetings to its "slash" feature, MixMax makes your workflow smoother. Best of all, teams and individuals alike can use MixMax with ease.

The CRM platform to grow your business
Great for entrepreneurs
Powerful data analytics
Manage sales and data

Seamlessly connect data, teams, and customers
Cutting-edge marketing
Ideal for teams or solo use
Measure sales conversions

Powerful web builder and advanced business tools
Great for startups
Powerful web page builder
E-commerce available

Supercharged content planning
Great for marketing
Better than lists or sheets
Manage social media

Create a new website in 10 minutes. Easy.
Launch your website fast
Powerful data intuitive
No coding skills needed
Only drawback: It's only for Google Users at the moment.
Noise Reduction: Noisli
Noisli is the white noise machine you need for drowning out sound. It even helps when you need to relax after grinding all day. There's some great noise canceling plugins out there today. Yet, Noisli's nature sounds are just a cut above.
Keep all your thoughts, to do's, and other notes in one place with Google Keep.
Some of you might be Evernote loyalists, and that's a suitable option. But Google Keep gets the nod here for its all-in-one offering. In doing so, Google Keep does a great job of reducing your digital clutter. Evernote does this quite well too. So, it comes down to your preference on this one.
Note Taking for the Web: Evernote's Web Clipper Extension
You know we couldn't leave Evernote users in the dust! And one of its best extensions has to be the Web Clipper. This makes your browser's bookmarks essentially obsolete. With it, you can save your bookmarks and excerpts from the web across your Evernote-used devices. Best of all, you can annotate the key details so you don't need to search for important points later on.
Remember that it works best with a robust Evernote account, but could work for others as well. Give it a shot.
Have you ever found yourself scratching your head over a forgotten password? You're not alone if you said 'yes.'
LastPass takes that scenario off your deck. LastPass stores all your passwords into one place. When you're ready to login to an account of your's, LastPass will prompt to autofill your password. Pretty simple, right? Another awesome selling point about LastPass is its premium price of $12 per year. That'll cover a family of five and give you 1GB of encrypted file storage.
StayFocusd keeps you on task by limiting your access to distracting sites. If you want more time on a blocked site, you'll have to do a task. That means writing an error-free paragraph that shames you a bit in the process. Fair trade, right?
And for those that struggle mightily, there's an Internet blackout solution as well. They call it the nuclear option. And this nuke option doesn't involve the Supreme Court!
Reduce Clutter: OneTab
Ever wonder how you ended up with 20+ open tabs? Now can't find that page you need to read? With OneTab, you can collapse, organize, label and restore tabs at your leisure.
Give your eyes, mind, and computer a relief with this plugin.
From social media to emails, Grammarly is a lifesaver. It gives your content an unparalleled content analysis in an instant. You can choose the style of document and it provides the suggestions. From technical to conversational, you choose the settings. No other plugin is as thorough as Grammarly. You and your clients will thank you for installing it on your browser.
Filesharing and Screenshots: Droplr
Most people pick Dropbox over Droplr. However, Droplr makes teamwork efficient and a bit of fun along the way.
As a teamwork tool, it works great with larger and scattered remote groups. What also gives Droplr the nod is its ability to send work in more efficient ways. Large files are a snap to send with links, cutting down on wait time. It even has fun additions like a GIF maker to complement its features.
Task Management: Redbooth
Communication and collaboration are areas that companies need to solidify if they're looking to scale. This has a direct impact on how teams approach projects and exceed goals as an organization.
Redbooth is a free project management software that allows teams, big or small, to plan, track, and execute all of your projects on one central platform. Redbooth allows for more efficient collaboration, helping groups work smarter. We want to help you and your team become your most productive self. As your startup flourishes to then manage remote teams and freelance creatives, Redbooth supports this growth by streamlining communication and task management.
These plugins are great aids for productivity throughout your day-to-day schedule. The above tools are a great way to fine tune how you conquer tasks on an everyday basis.